Mykonos was the second stop of our Greek vacation and definitely the most lively. While this beautiful island is known for its party scene, that's not all that it offers. Below are our recommendations for what you must do in Mykonos.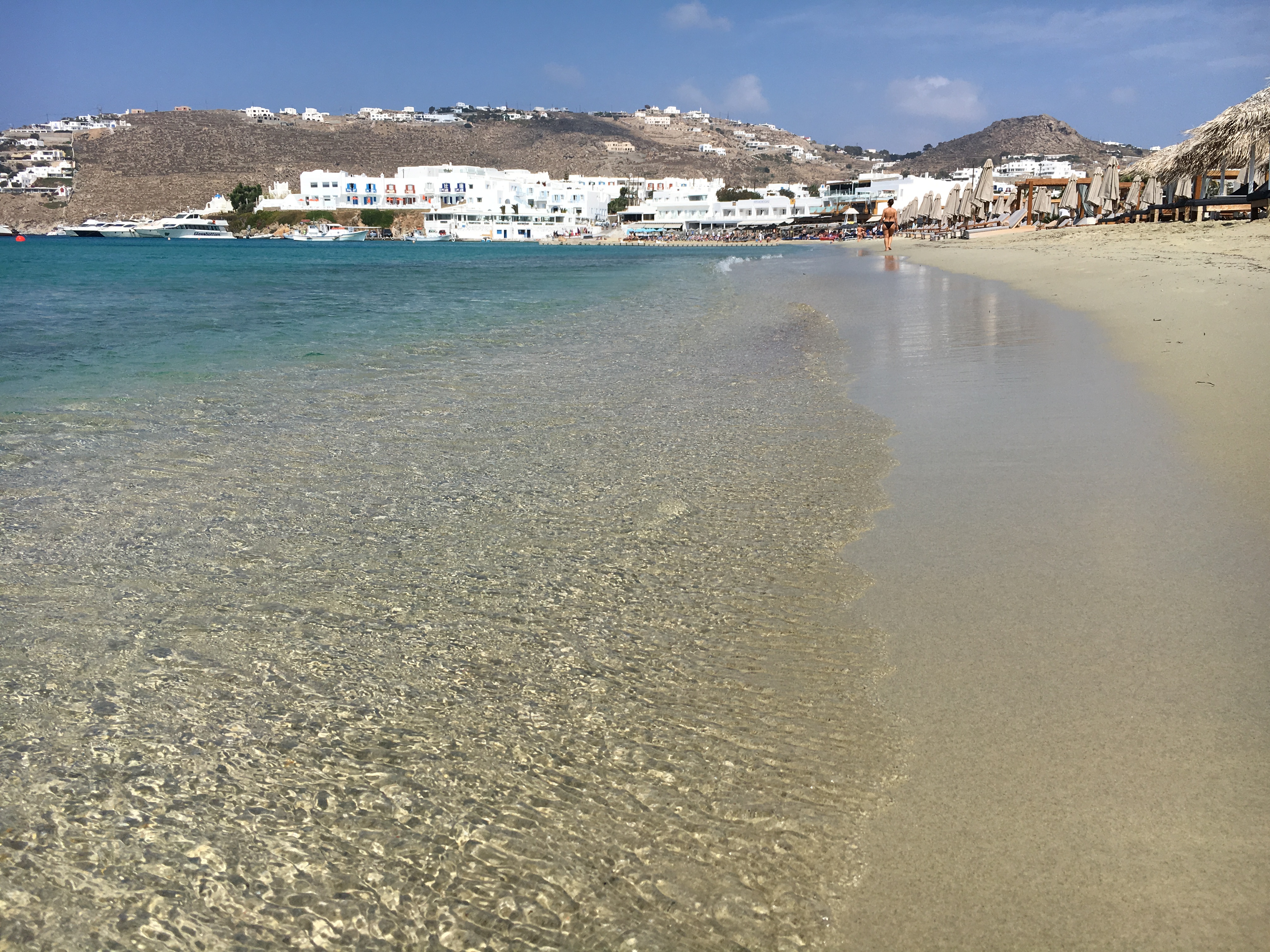 Things You Must Do in Mykonos, Greece:
Explore Little Venice
Little Venice is GORGEOUS! This is the "downtown" area of Mykonos and it should be at the top of the list for things you must do in Mykonos.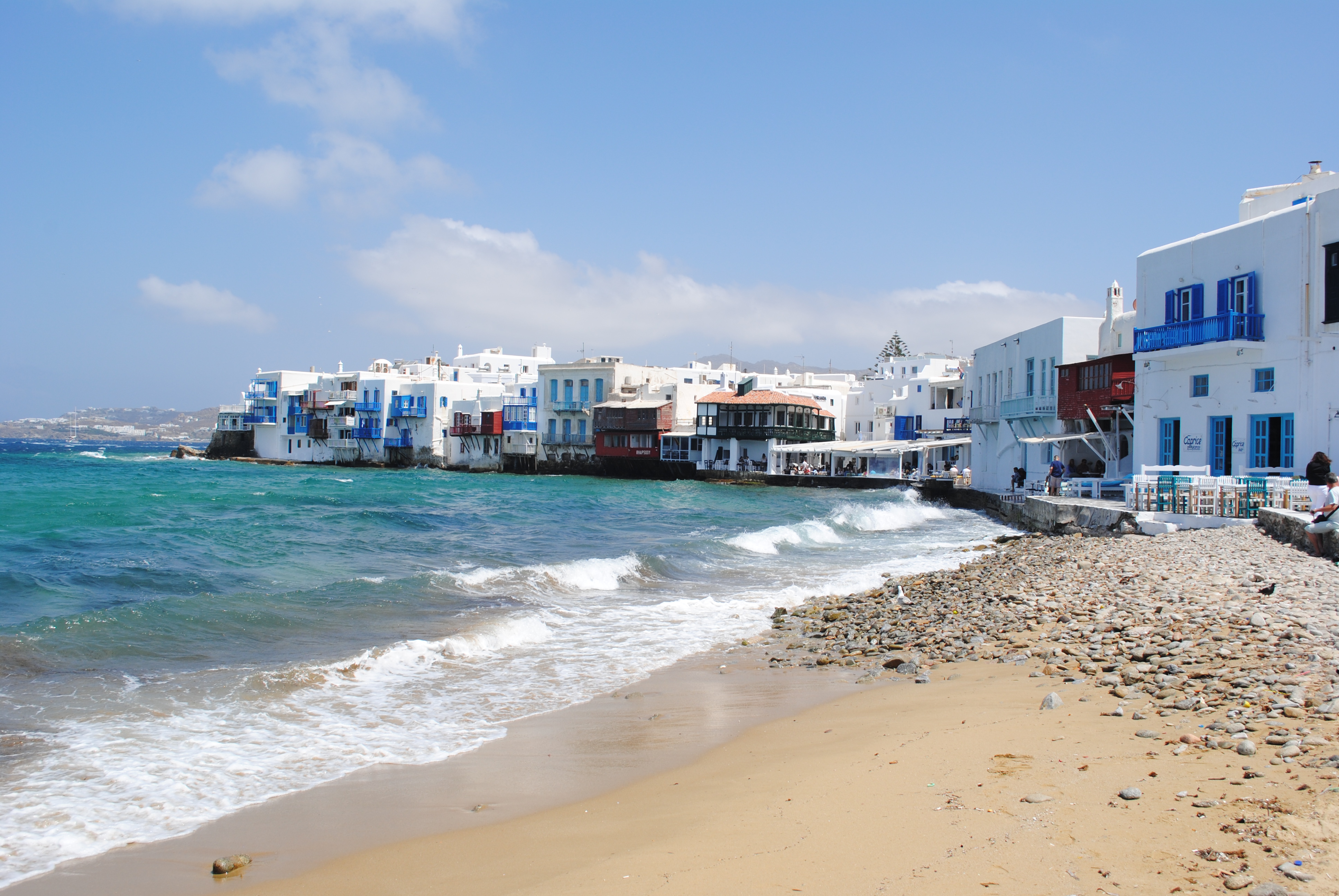 You will love all the whites and blues as you stroll down the alleyways.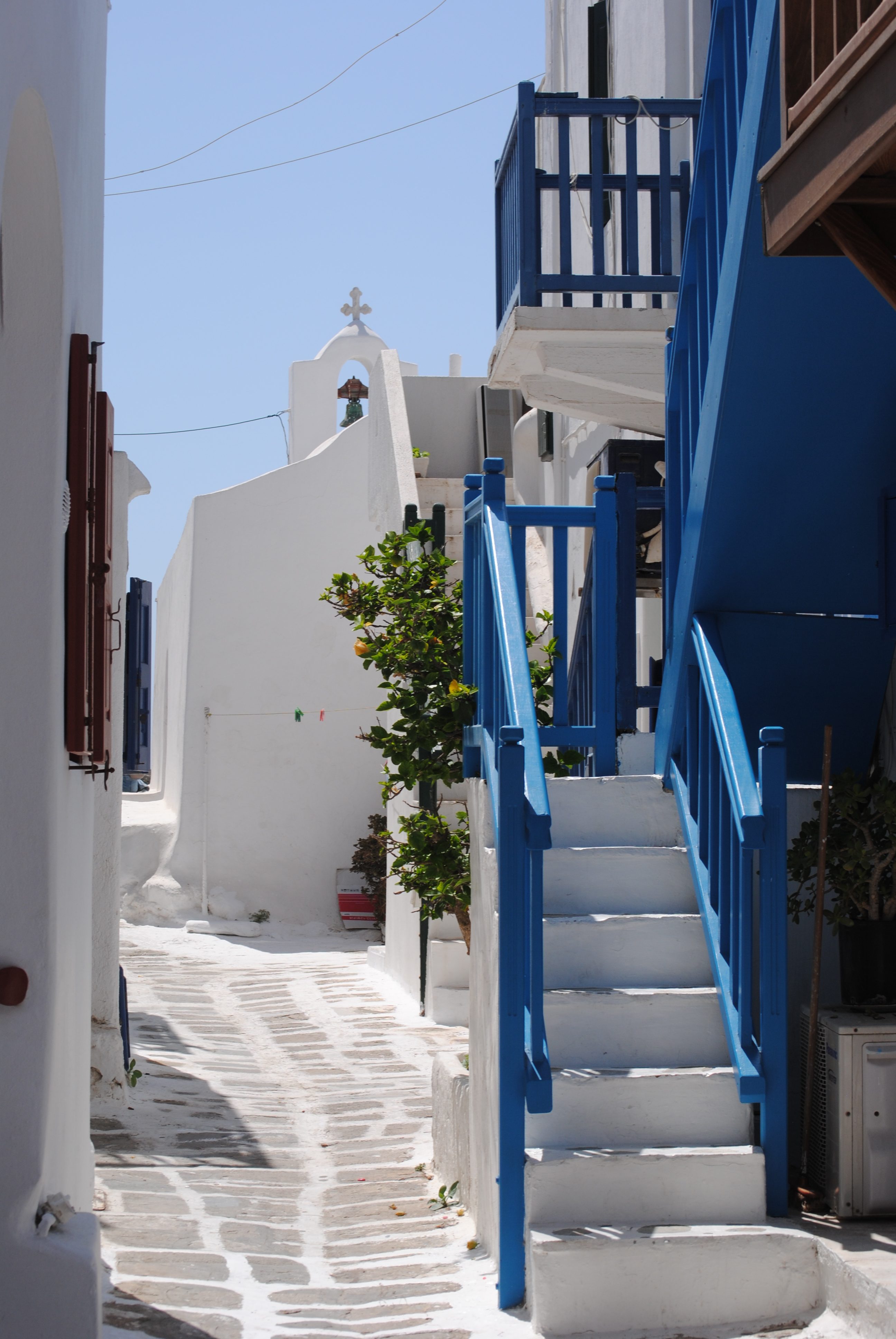 There are plenty of shops, restaurants, and bars in Little Venice, but our favorite part was just wandering around the quaint streets.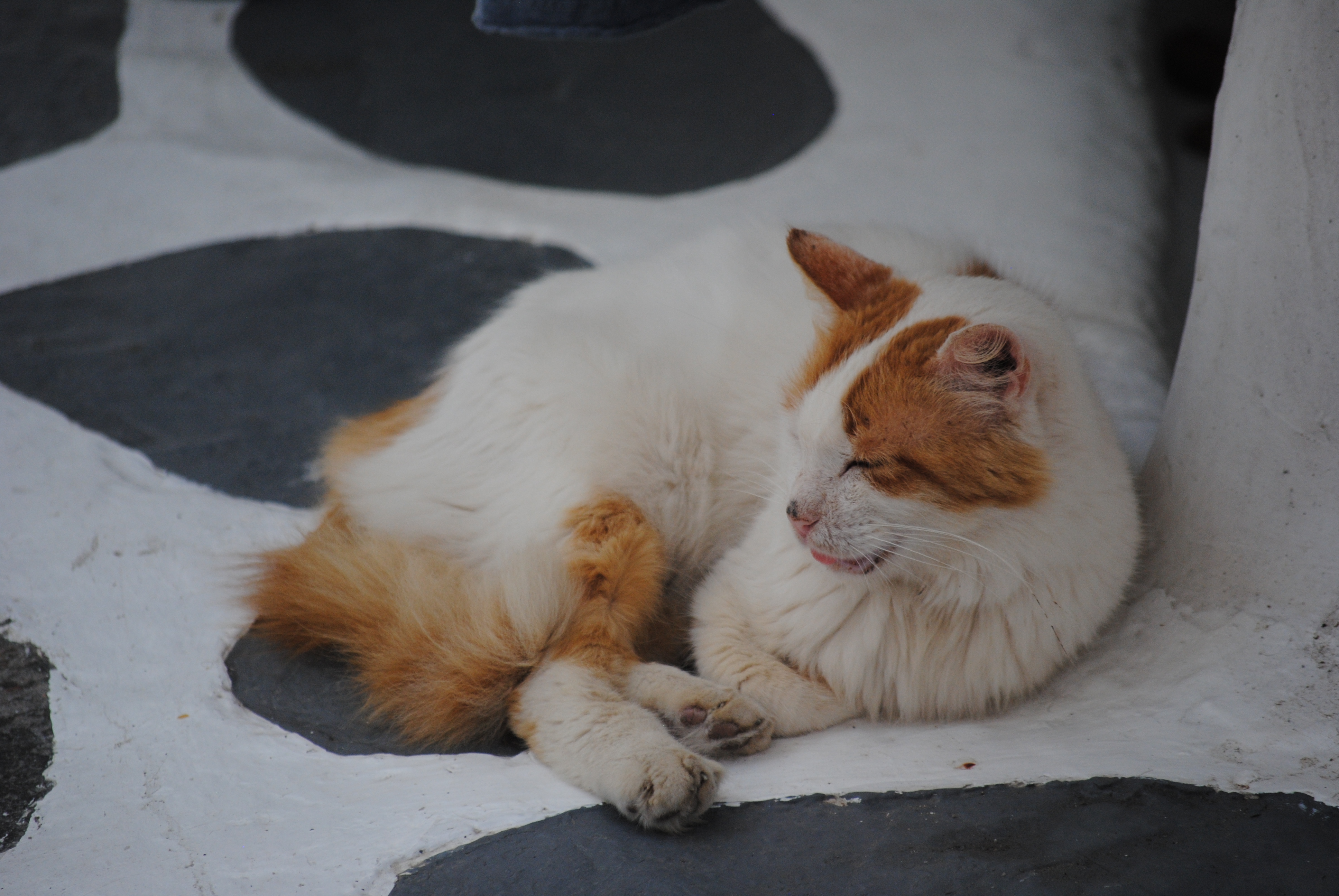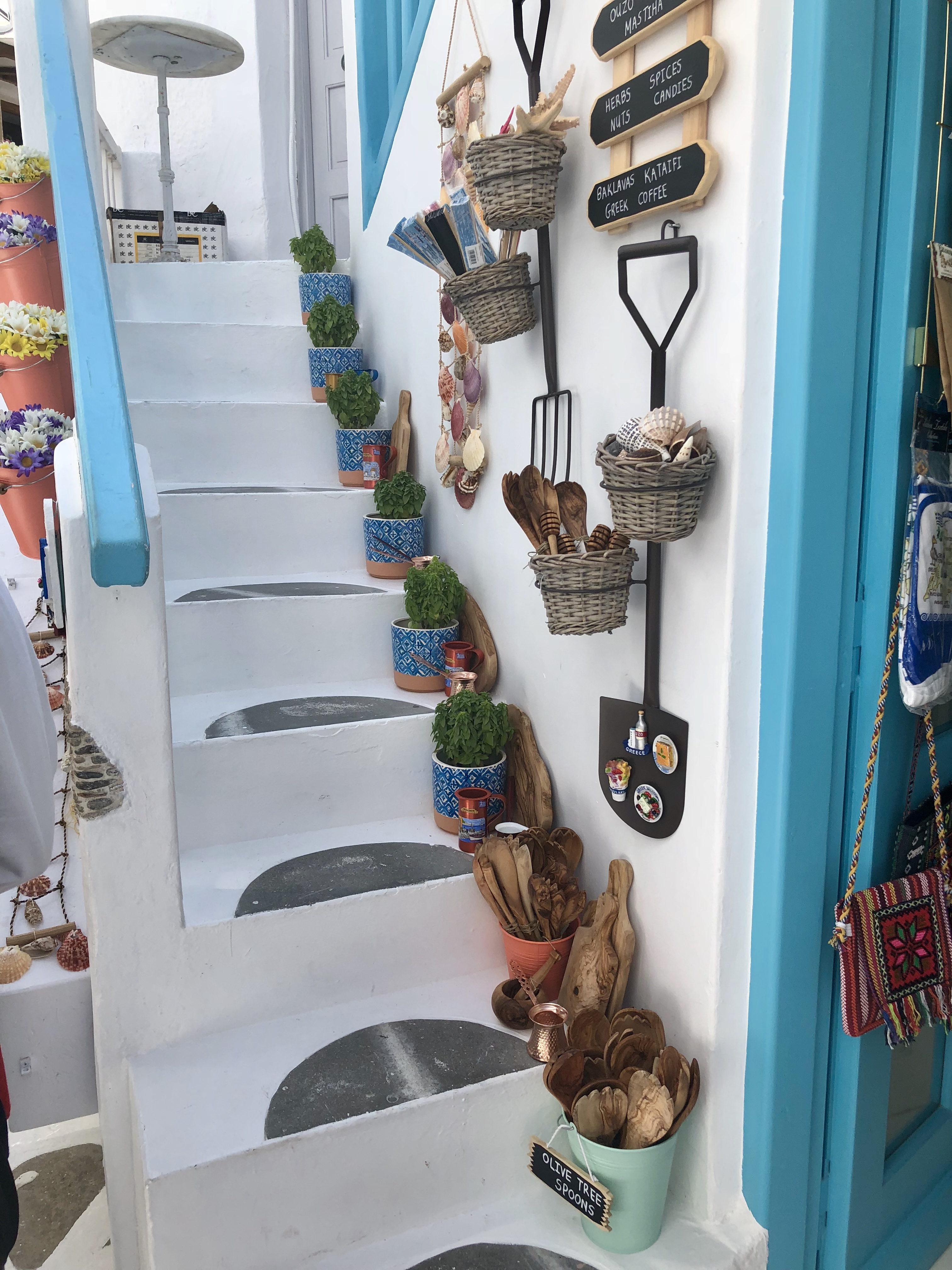 Getting to this area is also very easy. There is a really good bus system on the island. (We had a stop just outside our hotel in Platis Gialos)
Snap a New Profile Pic
Speaking of the beautiful whites and blues in Little Venice, you may want to also wear those colors, too! They make for a great portrait when contrasting with the whitewashed walls.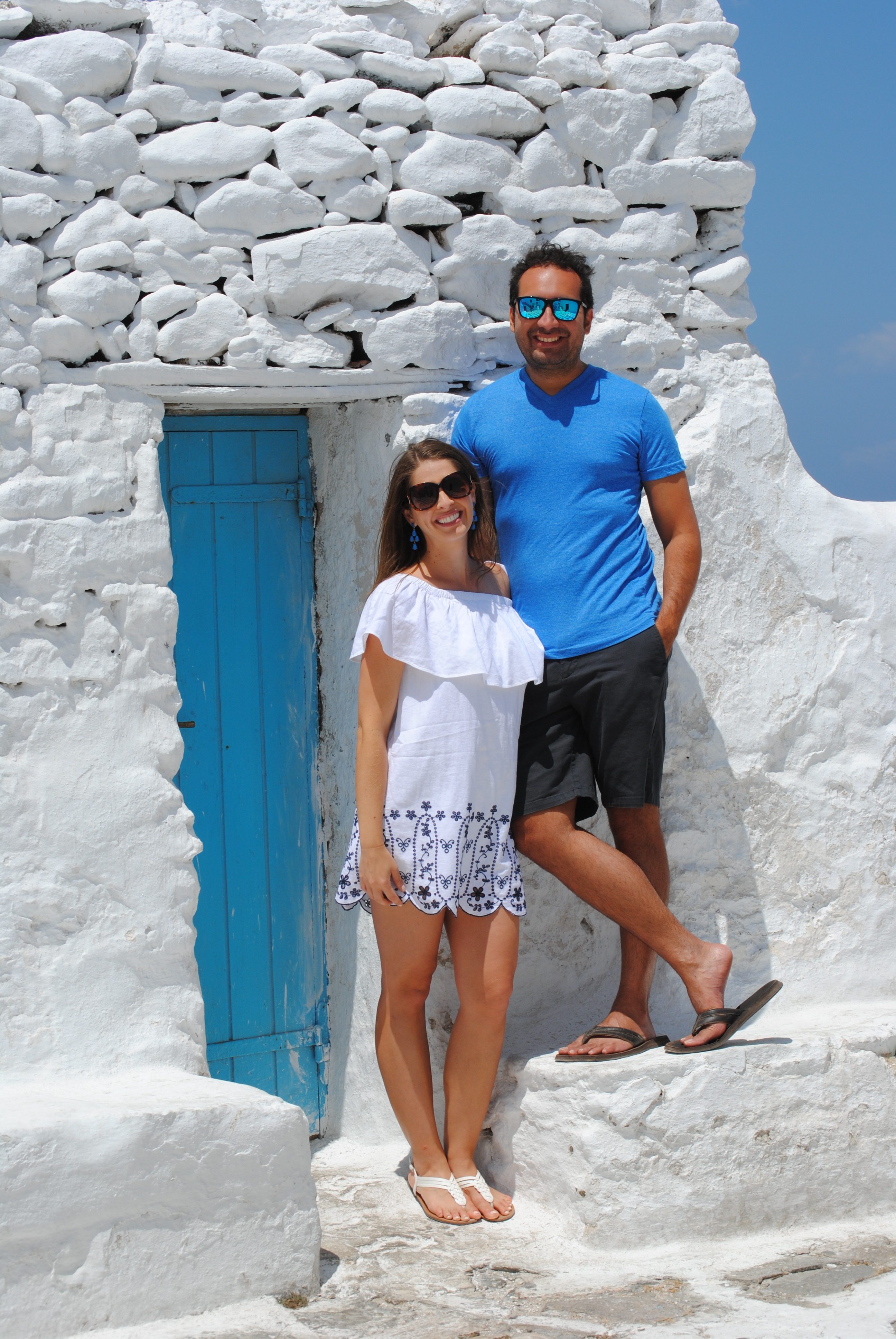 There are plenty of portrait spots to choose from in the alleys of Little Venice, but we also loved this cute doorway spot at Annezos store. It's also a popular Instagram spot with #Annezos!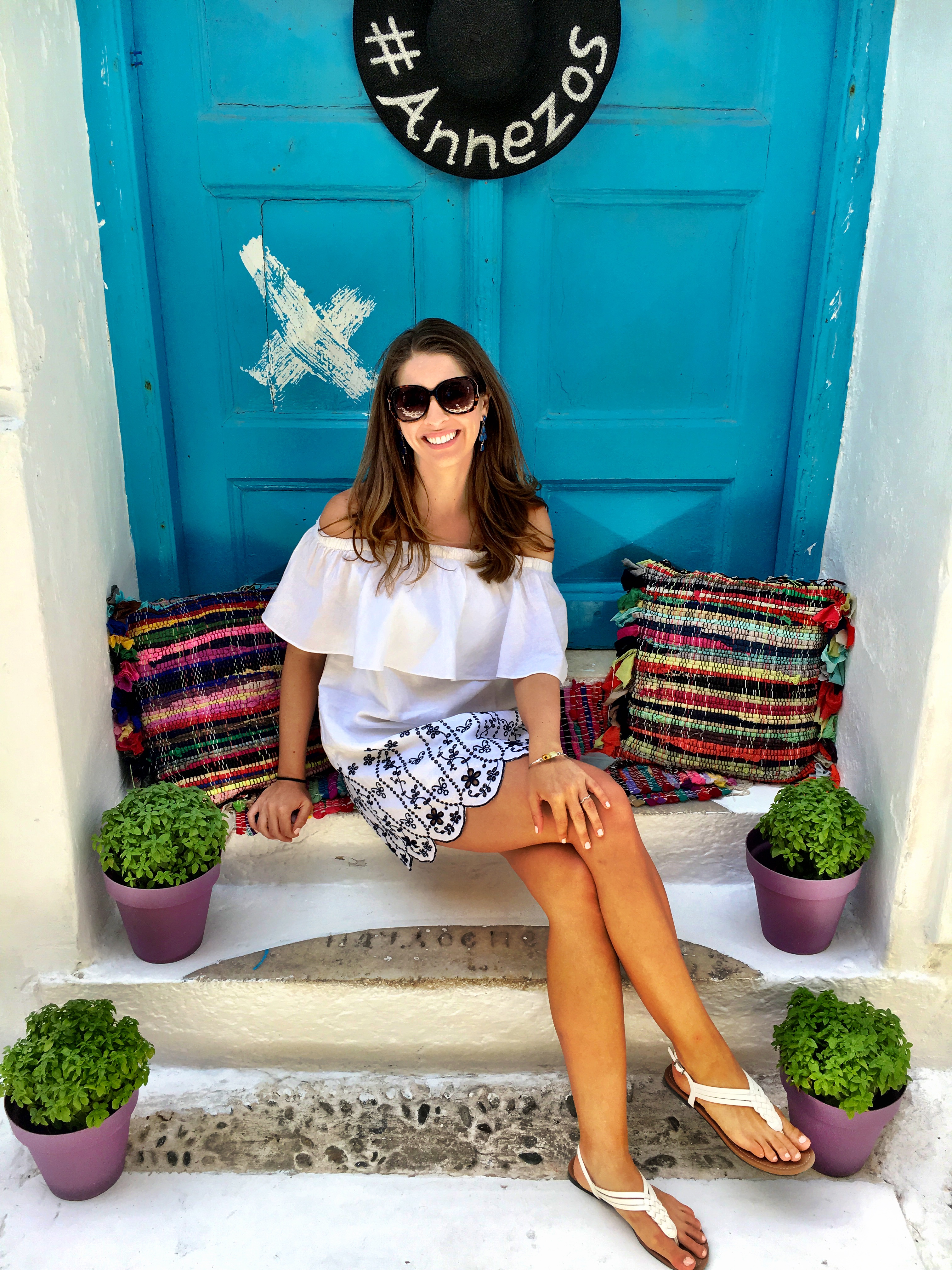 Don't have anything white or blue? No problem! Our friends' colorful dresses also made for great photos with the white background.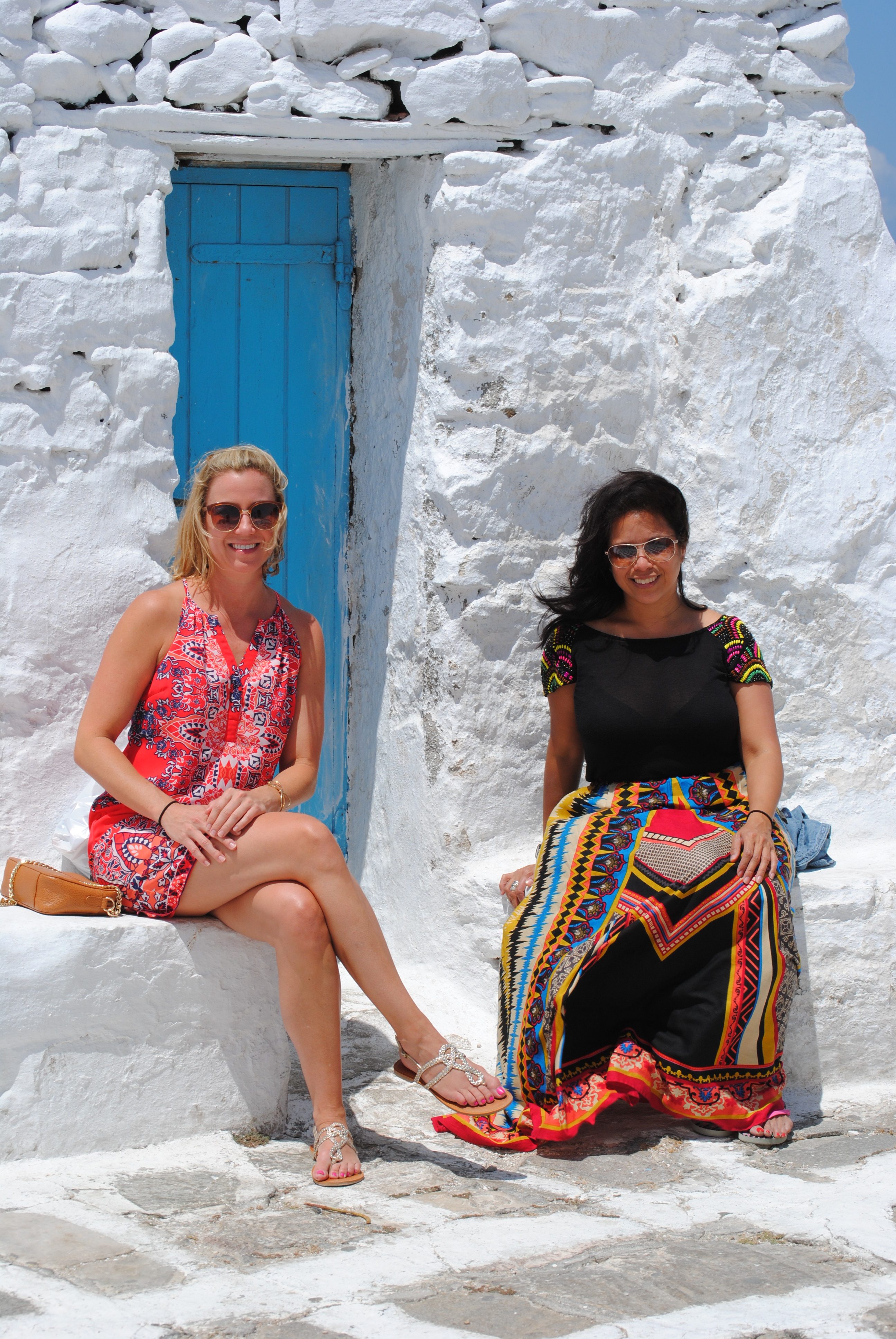 Visit the Windmills
The windmills of Mykonos are iconic and no trip to the island is complete without checking them out.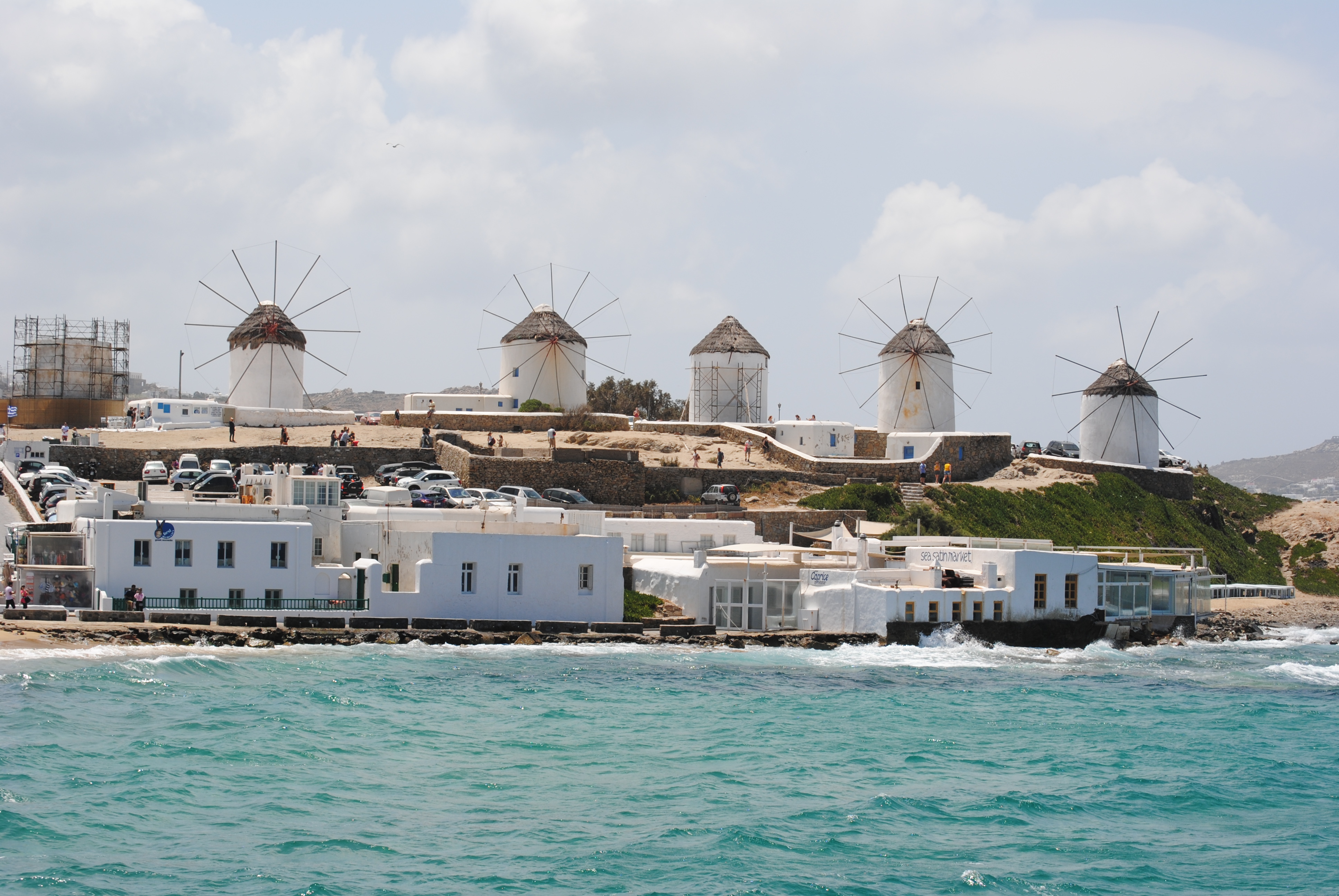 To capture all of them in one photo, you'll have to go into Little Venice, but you'll also want to see them up close!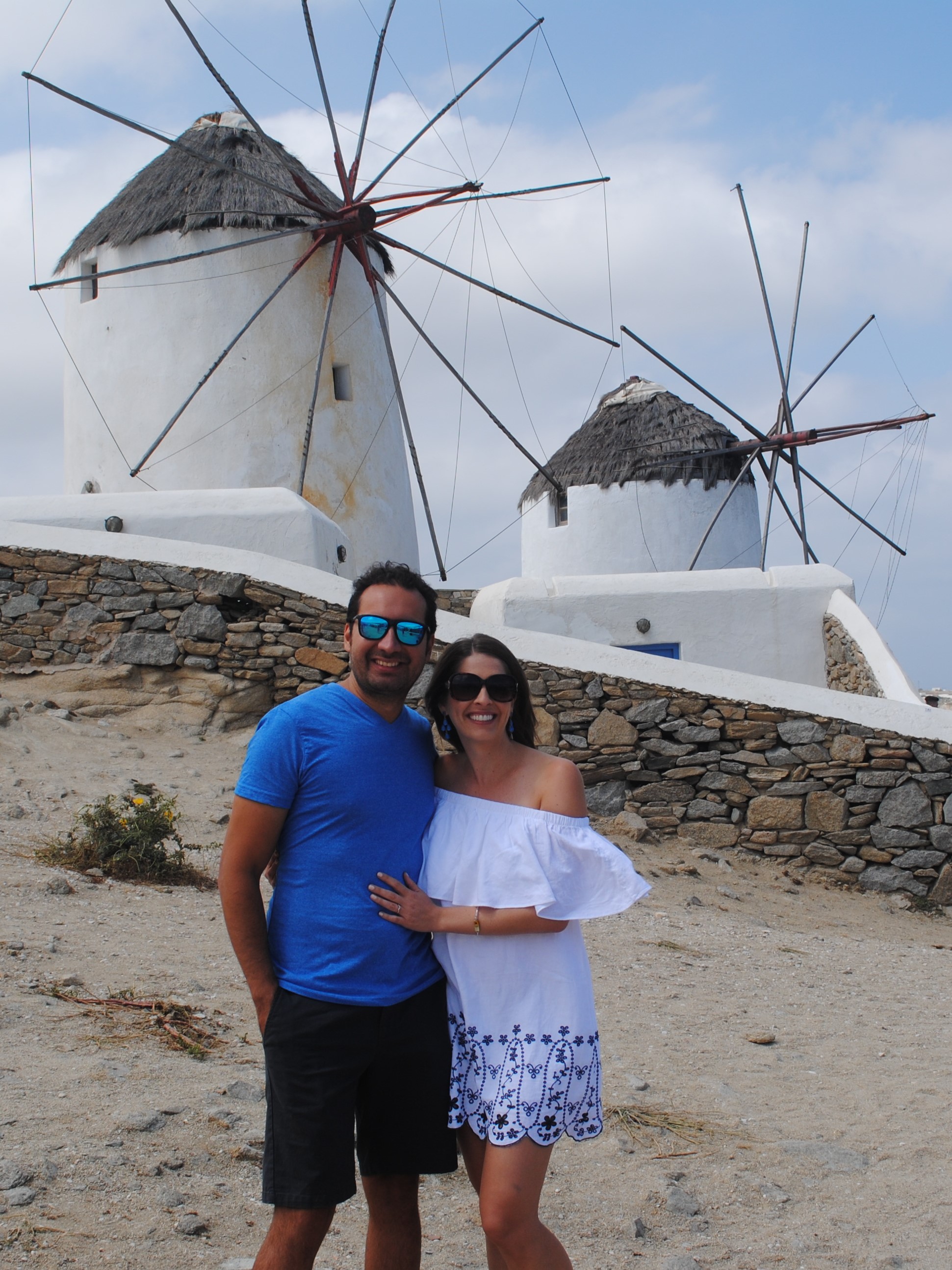 It can be pretty windy in this spot so be careful if you're wearing a dress or hat!
Party Your Pants Off
Well, don't literally party your pants off, but definitely partying is a must do in Mykonos! This island is legendary for its clubs and bars and they do live up to the expectations. Our favorite spot was Kalua Beach Club on Paraga Beach. The bar was holding a party for the opening of the season and it had great live music!
We also enjoyed Jackie O's in Super Paradise and may have danced on the bar at Paradise Beach Club! Scorpios is another popular venue, but it is pricey so keep that in mind! (Our group sat down at a table, only to learn it was a 2000€ minimum… needless to say we had to relocate!) If you're in Little Venice at night, you should also check out Skandinavian Bar.
Relax on the Beaches
After a night of partying, you'll probably need to recover with a relaxing day by the beach!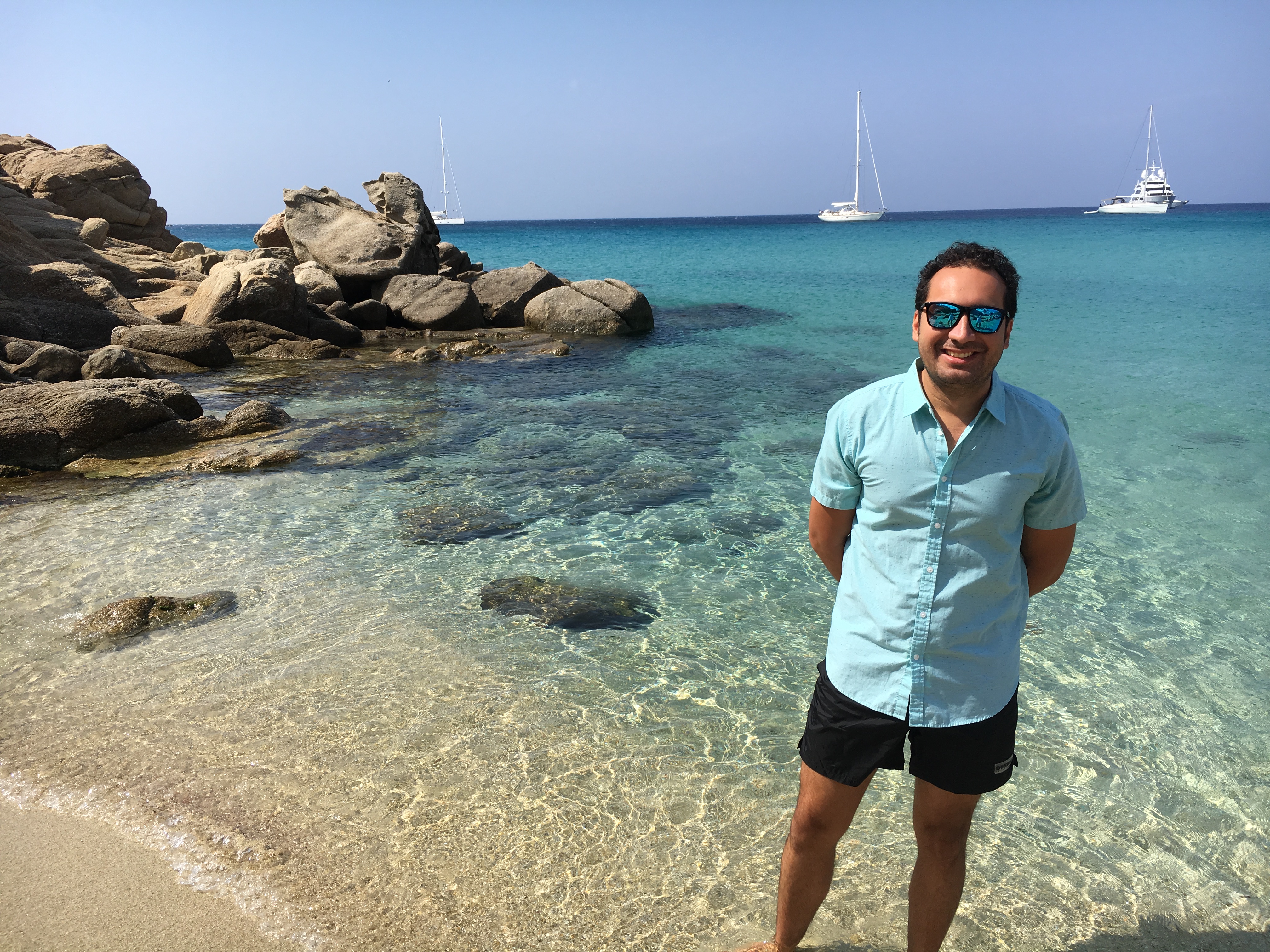 We stayed by Platis Gialos beach and there were plenty of hotels offering lounge chairs. Some charge for the chairs, others offer them for free if you are ordering food and drinks. We'd recommend asking around before making a choice.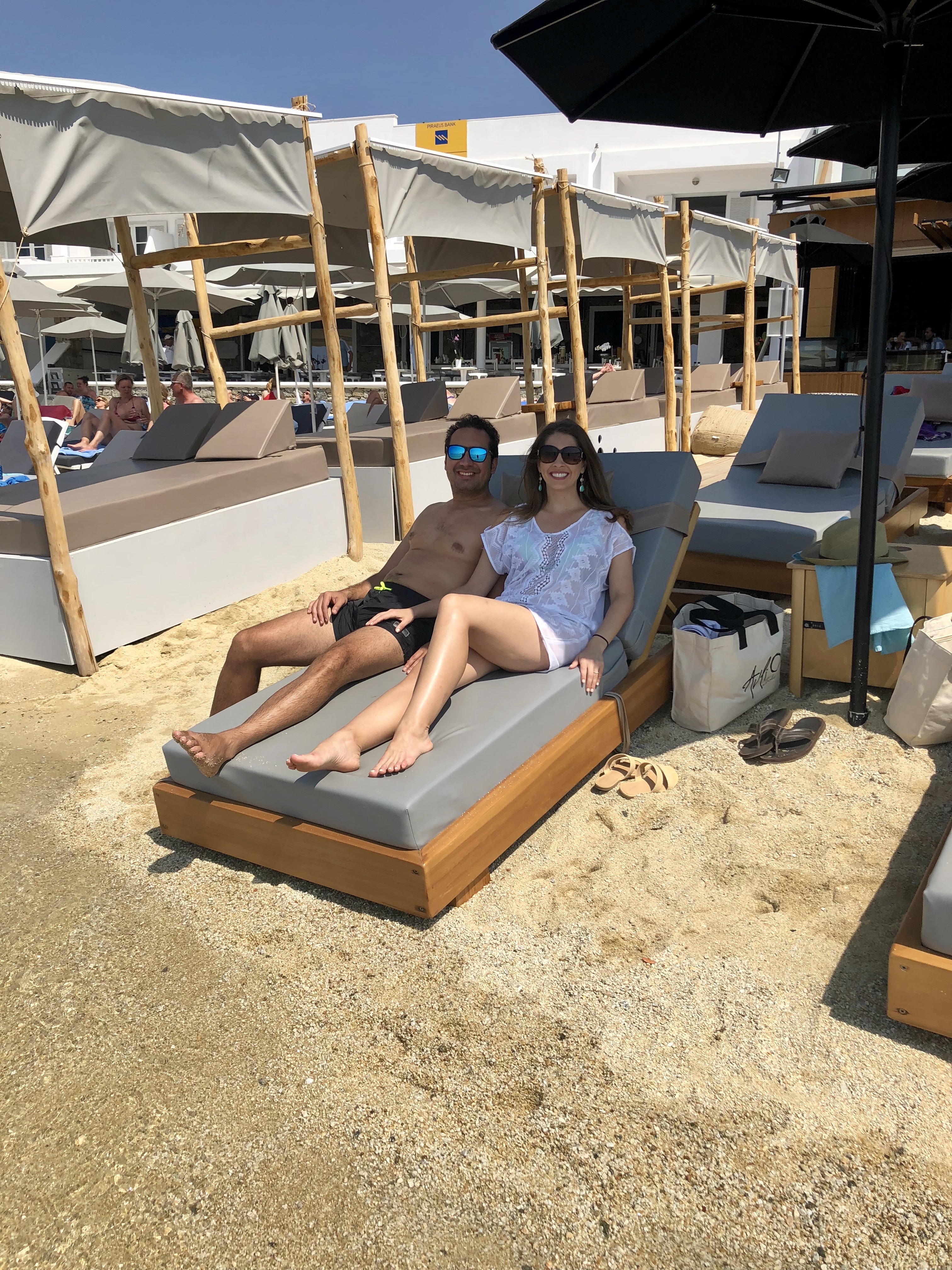 Sip Cocktails on the Beach
After a little relaxing, you'll be revived and ready for whatever Mykonos brings your way! There are lots of bars and restaurants along the beaches and many have wait staff that will bring drinks right to your chair. We especially enjoyed the outdoor bar at Branco hotel which had hand-crafted cocktails and a DJ playing music right on the beach.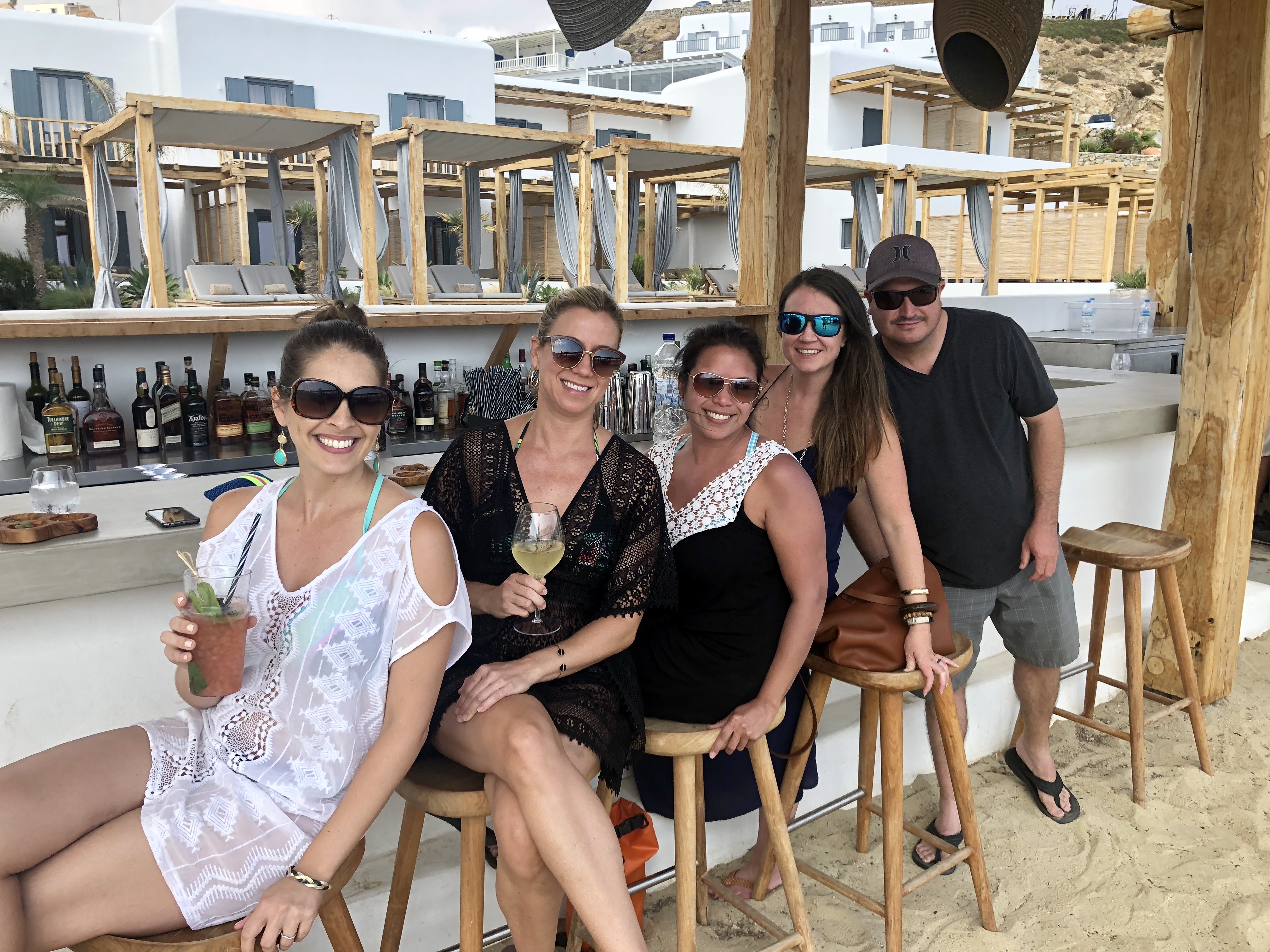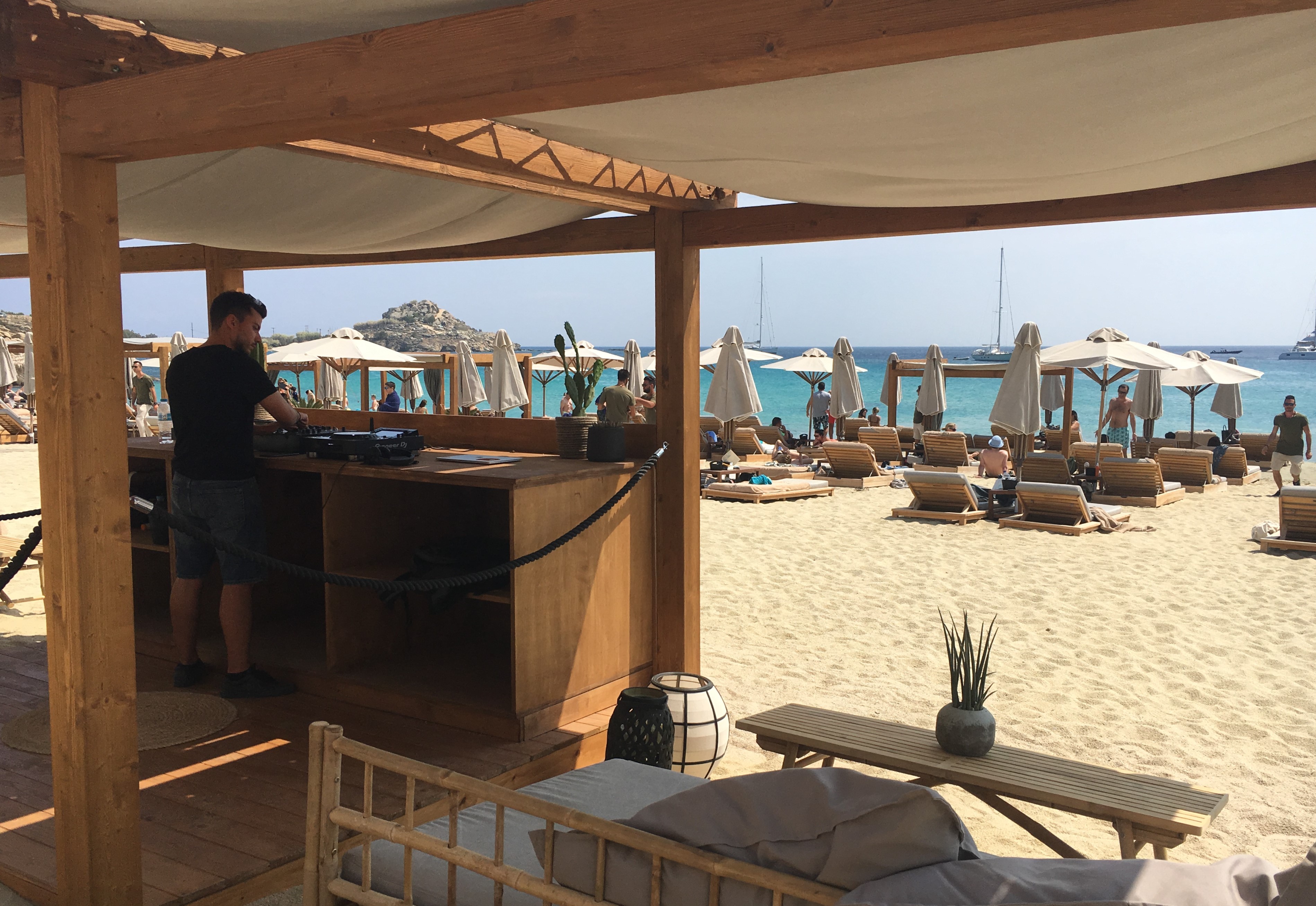 Hike from Platis Gialos Beach to Paraga Beach
A lot of the beach clubs we loved were in Paraga Beach. You can, of course, take a taxi to get there but why not take a scenic walk instead?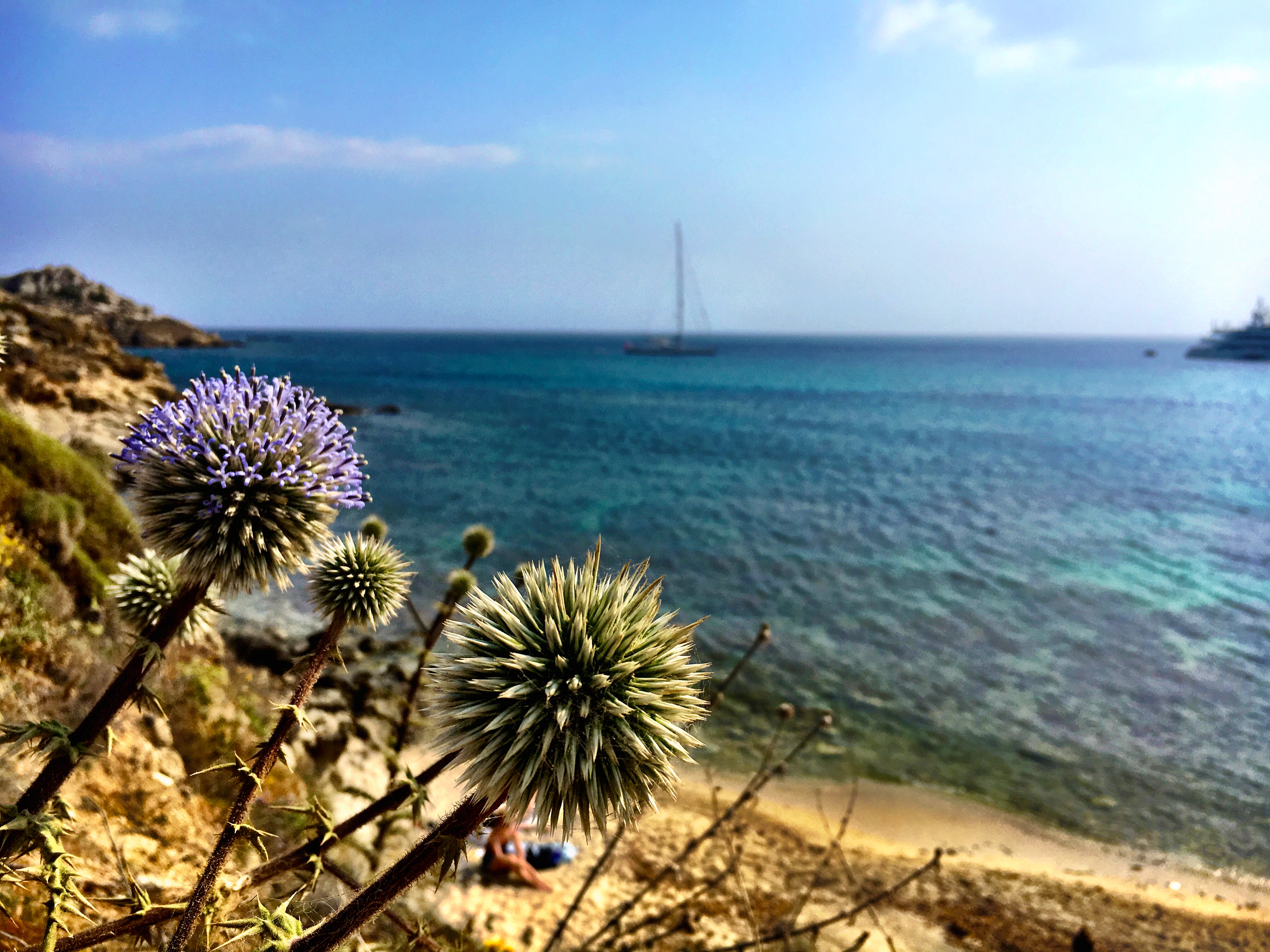 If you're staying in Platis Gialos, it's really not that far of a walk to get to Paraga. There is a path that's easy to follow and the view once you get above the beach, you'll have a great view.
NOTE: This walk is uphill at first and along the side of the cliff, so do not do this walk intoxicated!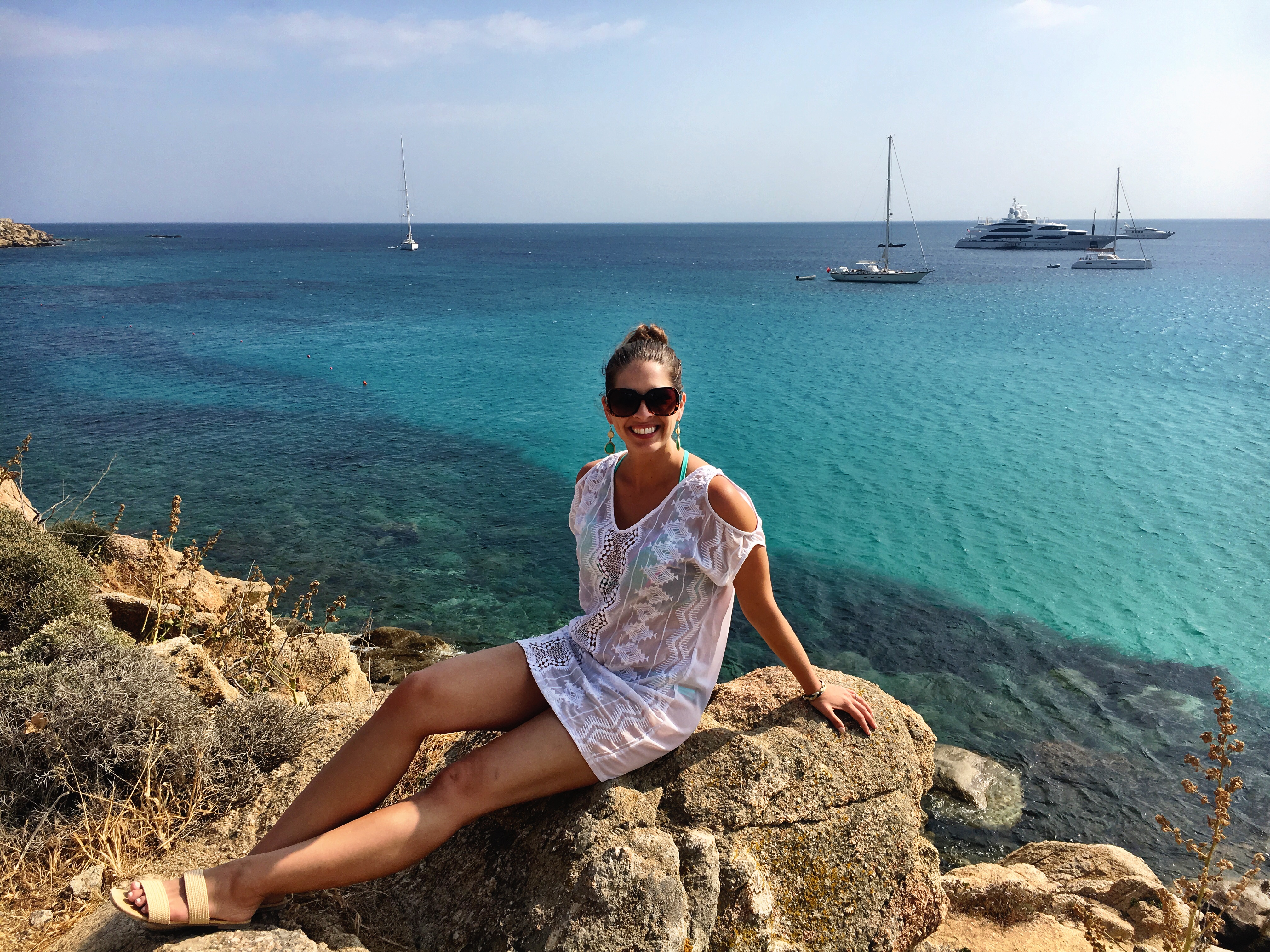 Other Resources
Heading to Mykonos and other parts of Greece? You may want to check out some of these other articles to help with planning: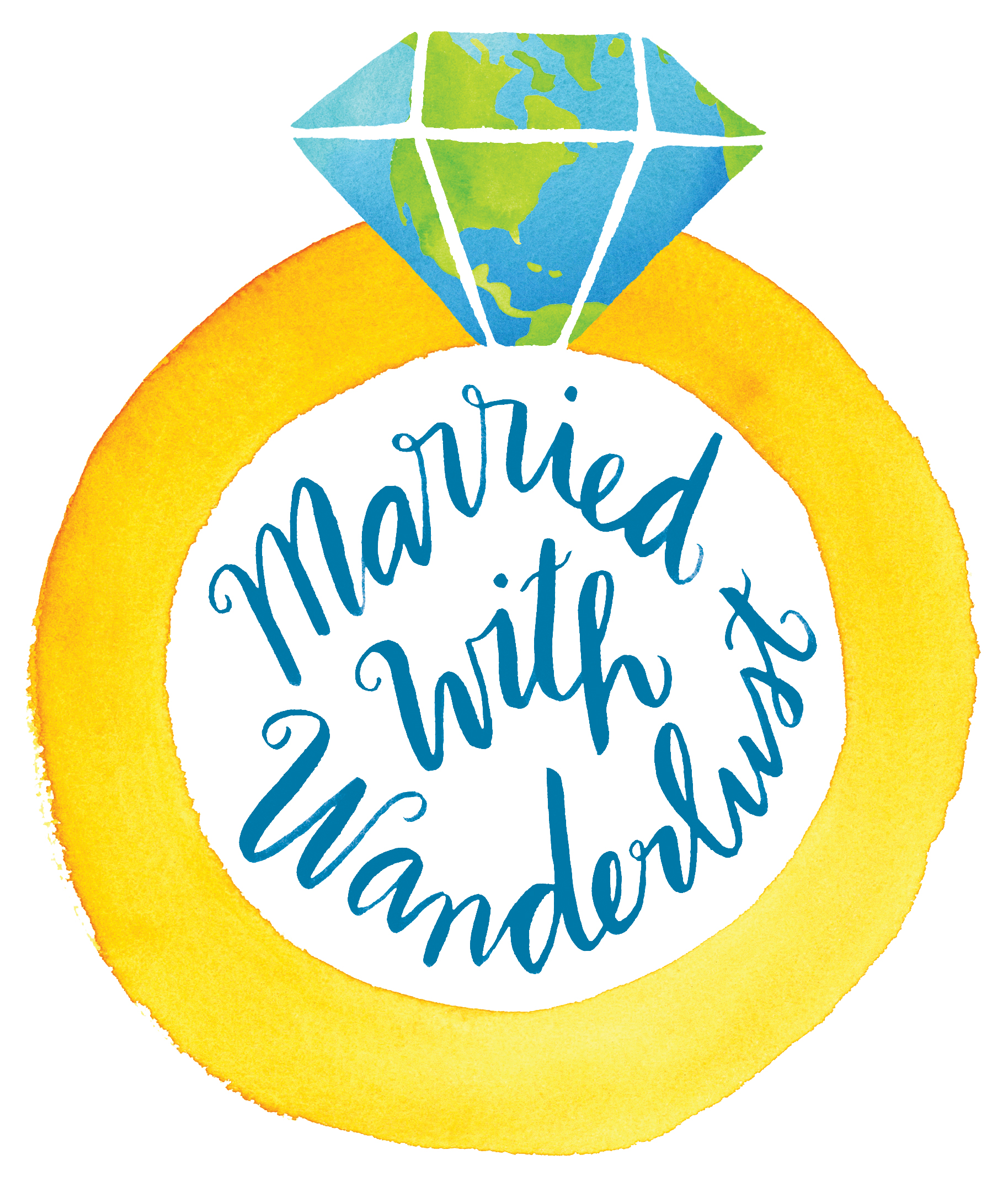 Enjoy our post? Pin it to share with others!