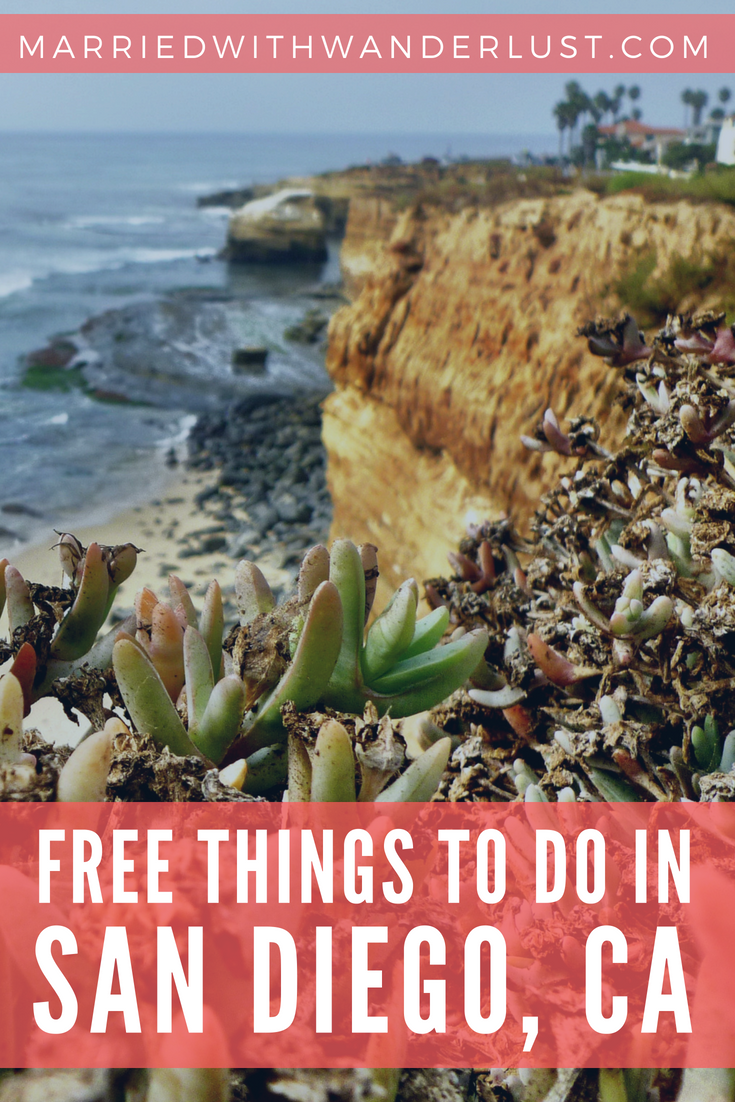 Before I moved to Florida to live with WC, I lived in San Diego for two years. I love our new home, but I'll admit San Diego is still one of my favorite places in the country (if not my favorite!). Of course, what you hear is true and California can be quite expensive to live in and visit. The good news is there are many free things to do in San Diego!
Free Things To Do in San Diego:
Visit Balboa Park
San Diego's Balboa Park is our favorite park in the country and our favorite of all the free things to do in San Diego!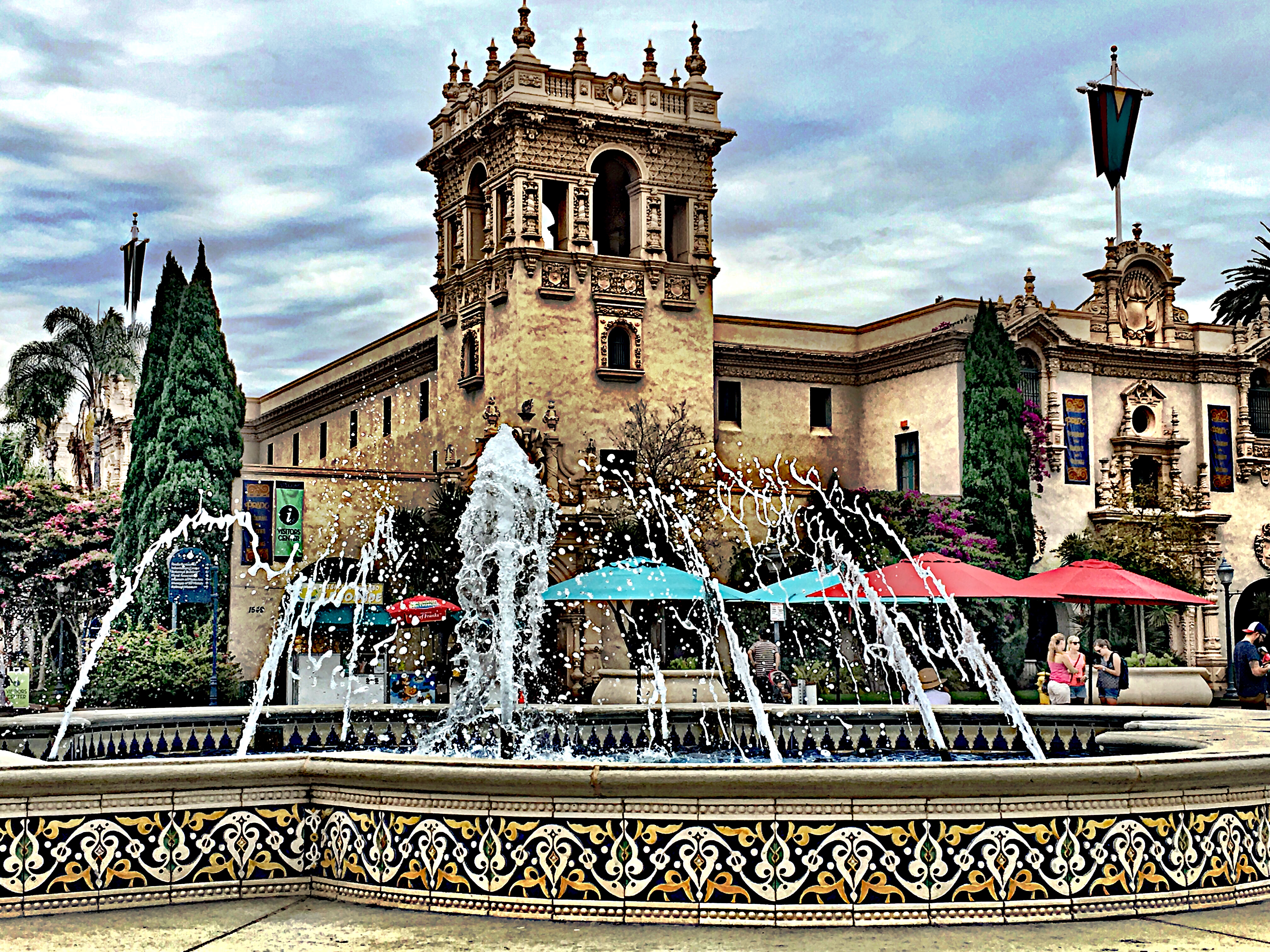 I love this park so much that WC knew it was the perfect place for him to propose when we were there on a weekend vacation in 2016! He popped the question in the beautiful rose garden right next to the Apricot Drift.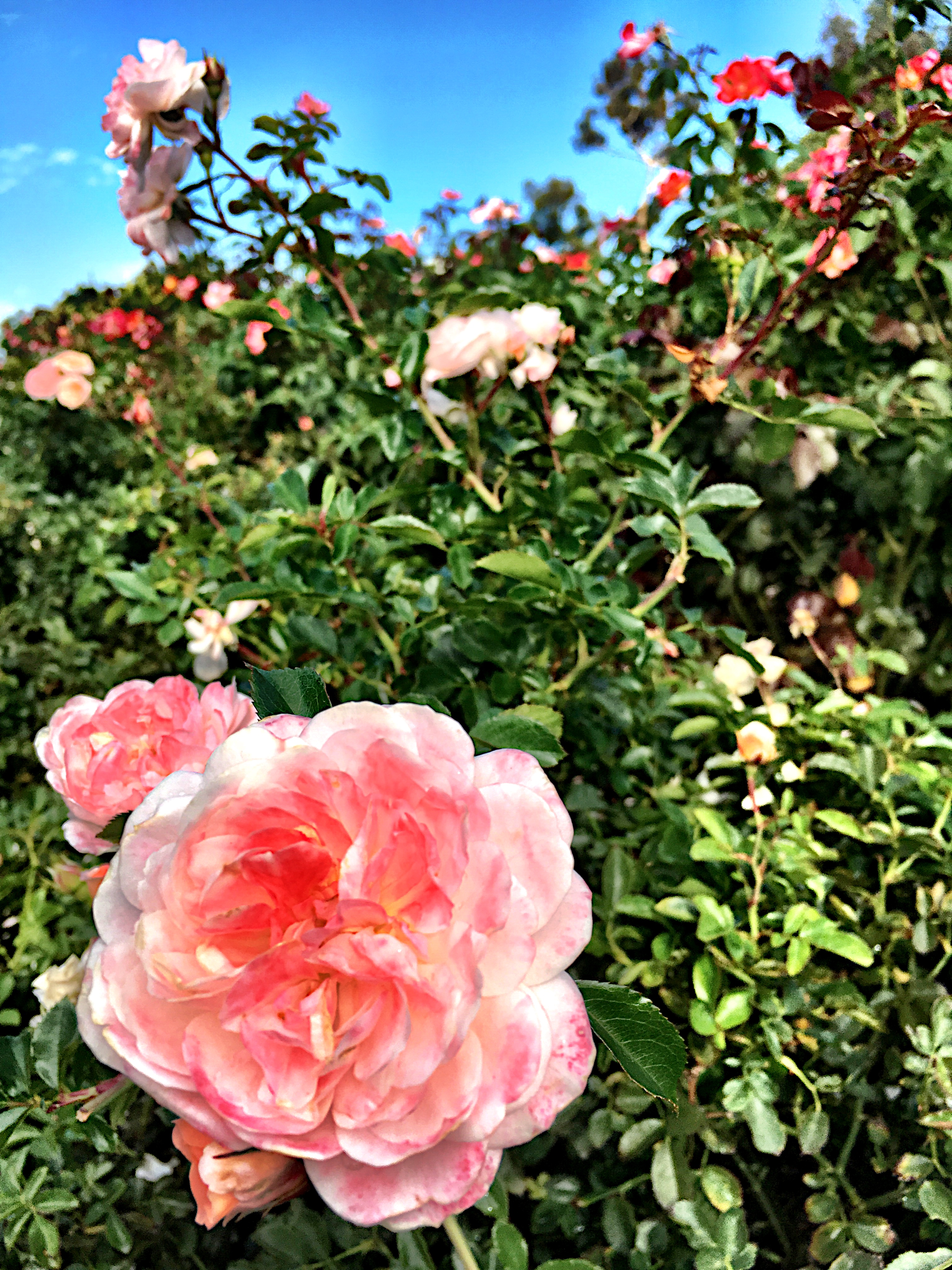 Balboa Park is a 1,200 acre park close to downtown San Diego. I was walking distance to one of the dog parks when I lived in San Diego and would take my dachshund there almost every day. While not all the attractions at Balboa Park are free, a good number of them are. Also, the walk through the park is just gorgeous (especially given the perfect weather in San Diego)!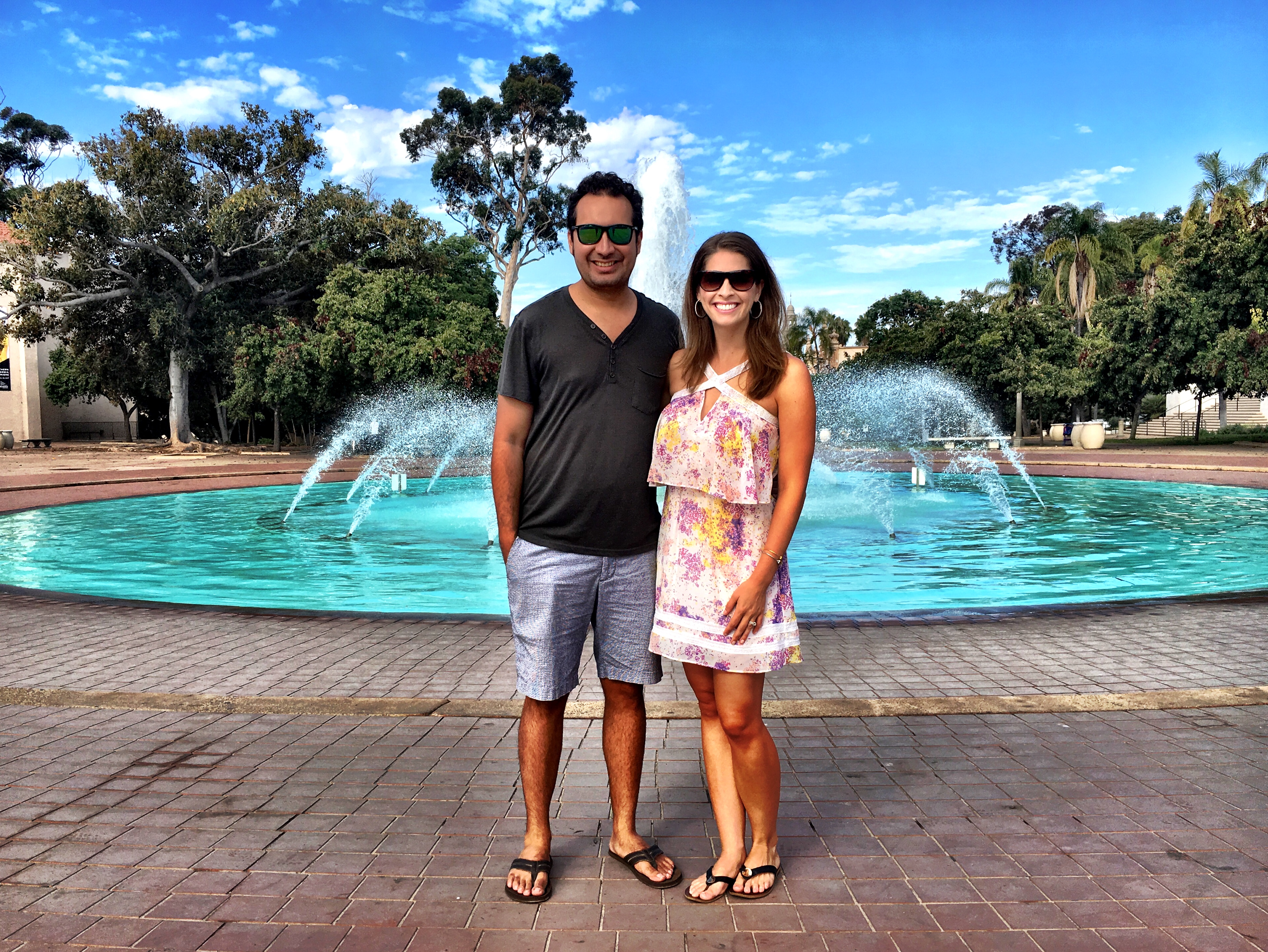 Balboa Park has a variety of museums including the San Diego Natural History Museum, San Diego Museum of Art, and the San Diego Air & Space Museum. These museums do have an admission charge, but every Tuesday there are Residents Free Days at a variety of the museums! The Residents Free Days include San Diego City and County residents (with ID), and active military and their dependents. You can find the complete schedule by clicking here. During the Christmas season, there is a free festival called December Nights on Fridays and Saturdays that includes live music, food from around the globe, and more. Participating museums also are free of charge on these nights.
The world-famous San Diego Zoo is also inside Balboa Park. It is not free, but is worth the money if you enjoy zoos!
Go Hiking
I fell in love with hiking while living in San Diego. My first hike was at Torrey Pines State Park which is one of the easier climbs in town.
Cowles Mountain is the hike I did most often because it's a good workout, but is close to the city and doesn't take up the entire day. It is possibly the most popular hike around town. There are always a lot of people here but they're typically spread out along the trail.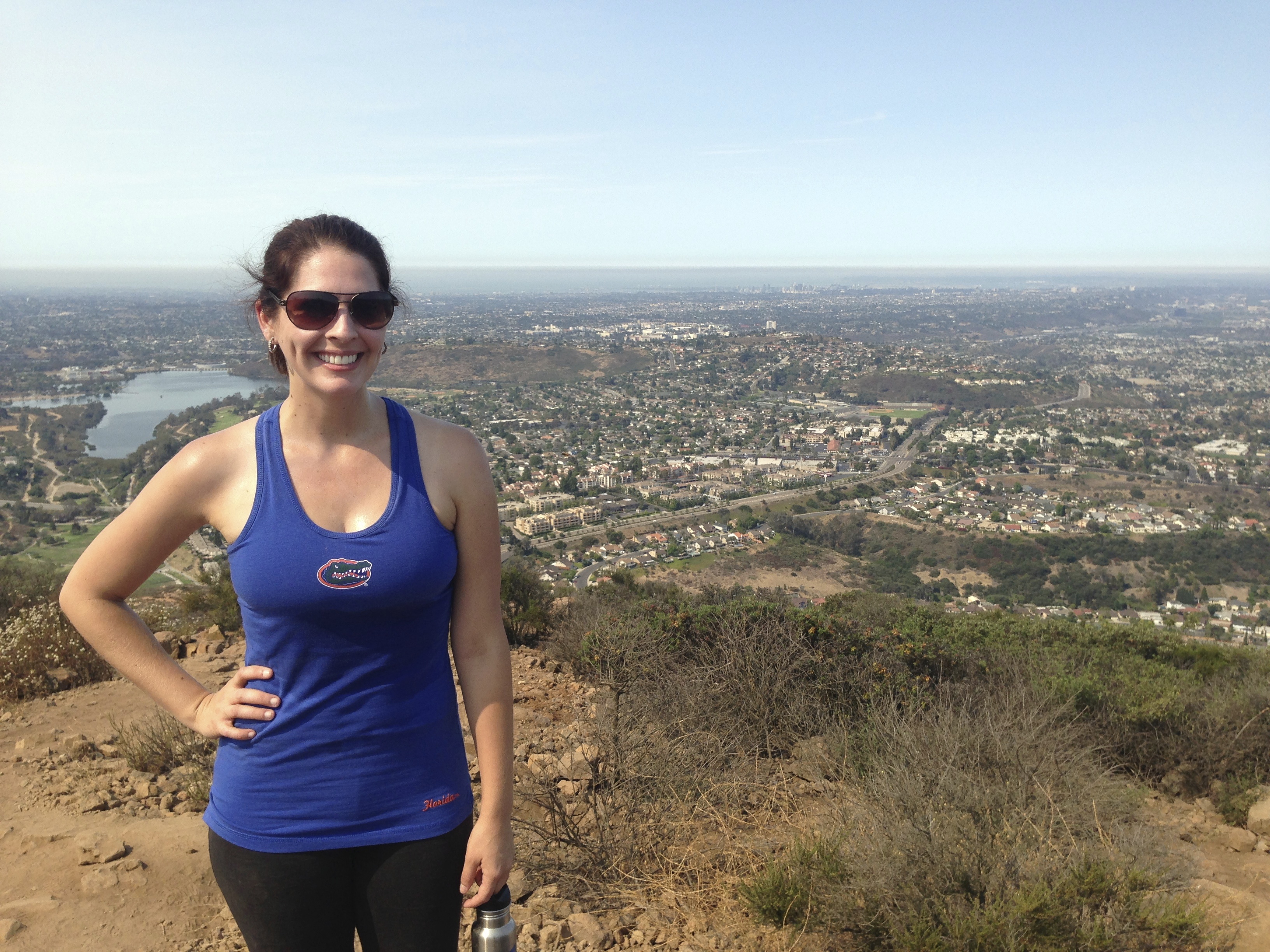 The hike up Cowles takes you to a summit of 1592 feet and gives you a sweeping view of San Diego. The hike is mixed with some parts that are pretty easy and some parts that are steeper. It typically takes a little less than 45 minutes, give or take, for an beginning hiker. Make sure you bring water because there is not any shade on this trail.  You can also bring your pooch.
Mount Woodson Trail aka Potato Chip Rock is a famous hiking photo spot just outside San Diego in Poway (pictured below). The hike is a little tougher than those I mentioned previously, but worth the effort. Plan to take about an hour and a half to reach the summit.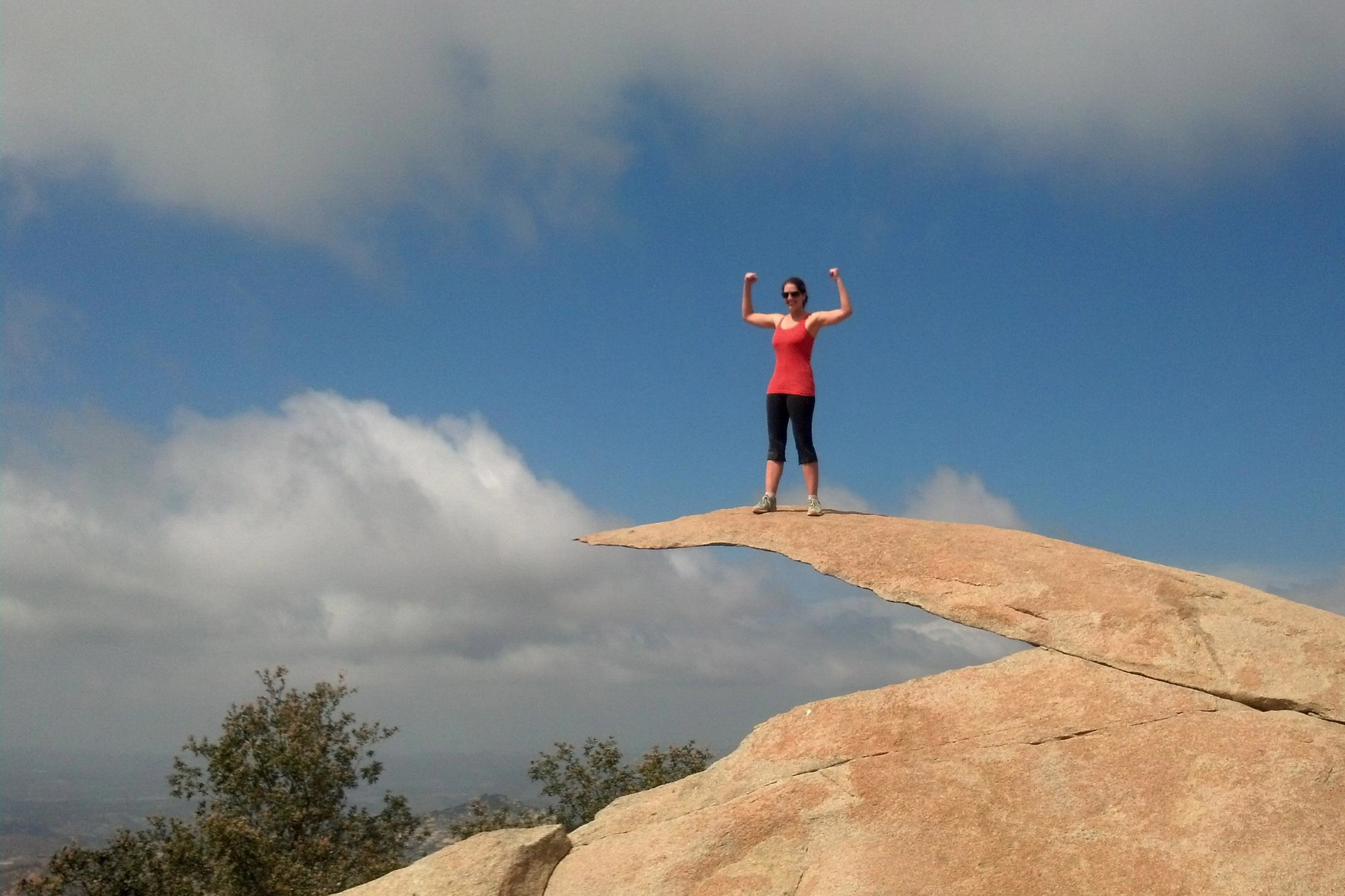 Once there, you will see the famous rock and the long line of people waiting to have their photo taken (plan to wait at least 20 minutes for your photo). You'll also need to have someone not in line that is willing to take your photo for you. The only part I didn't like was the jump onto the rock.
NOTE: You'll need plenty of water and maybe a small snack for the Potato Chip Rock hike. I'd also recommend going in the morning. I went midday and it was pretty hot!
Watch the Seals at the La Jolla Children's Pool
If you love animals, you'll love this spot. Initially, it was built to be a swimming area for kids. Hence the name: Children's Pool. However, now harbor seals have made it their home and you can watch them from a walkway along the sea wall. They are so entertaining as they move on and off the beach! Parking is free along the road, but can be difficult to find- especially on the weekends.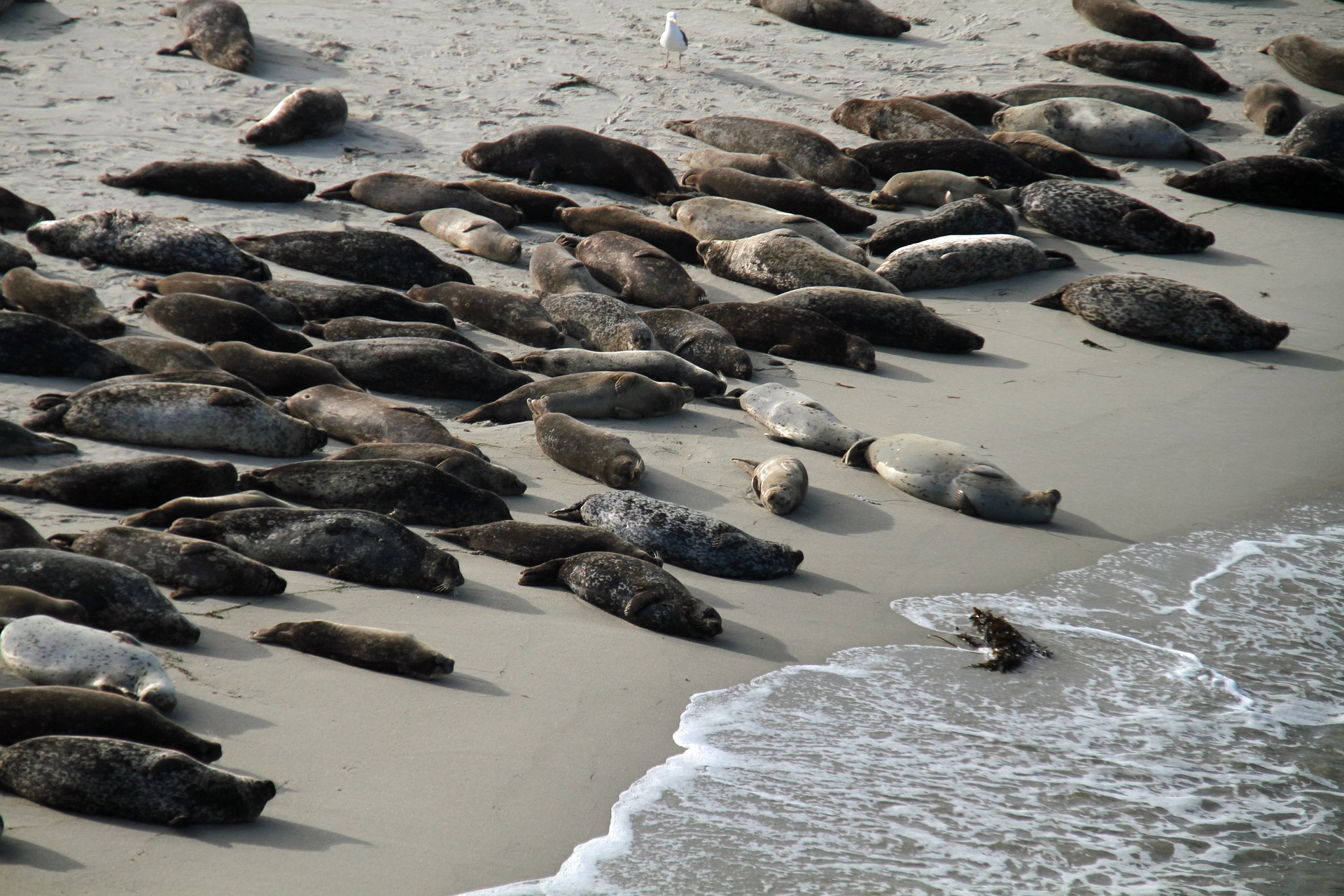 Pay Respect at Mt. Soledad National Veterans Memorial
The Mt. Soledad National Veterans Memorial is a beautiful spot in La Jolla that honors war veterans from all services. The 27-foot cross is at the top of Soledad Natural Park and you'll be in awe as you stand at the foot of the steps leading up to it. I love this spot during the day, but it is also very serene at sunset and nighttime. The brick wall around the cross holds plaques that feature photos and information on the veterans. It is truly a peaceful place and a great spot to sit and reflect for a few moments.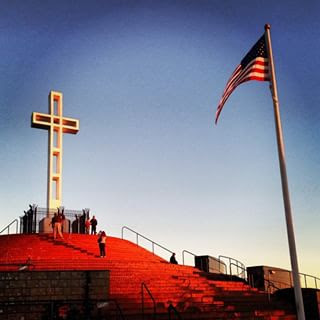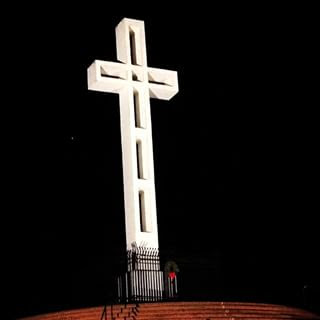 Walk Along the Embarcadero
The Embarcadero is a walkway in downtown San Diego that runs along the waterfront. It's a great place to walk, bike, or jog and take in the scenery along the Bay! You'll see old and new ships, sailboats, the historic USS Midway, and more! There is also a waterfront park with a grassy area and splash fountains.
In Seaport Village, you'll find dozens of shops and restaurants and the famous Unconditional Surrender "Kissing Statue." There are many festivals and  events along the Embarcadero throughout the year, so check out the City's visitor website before you go.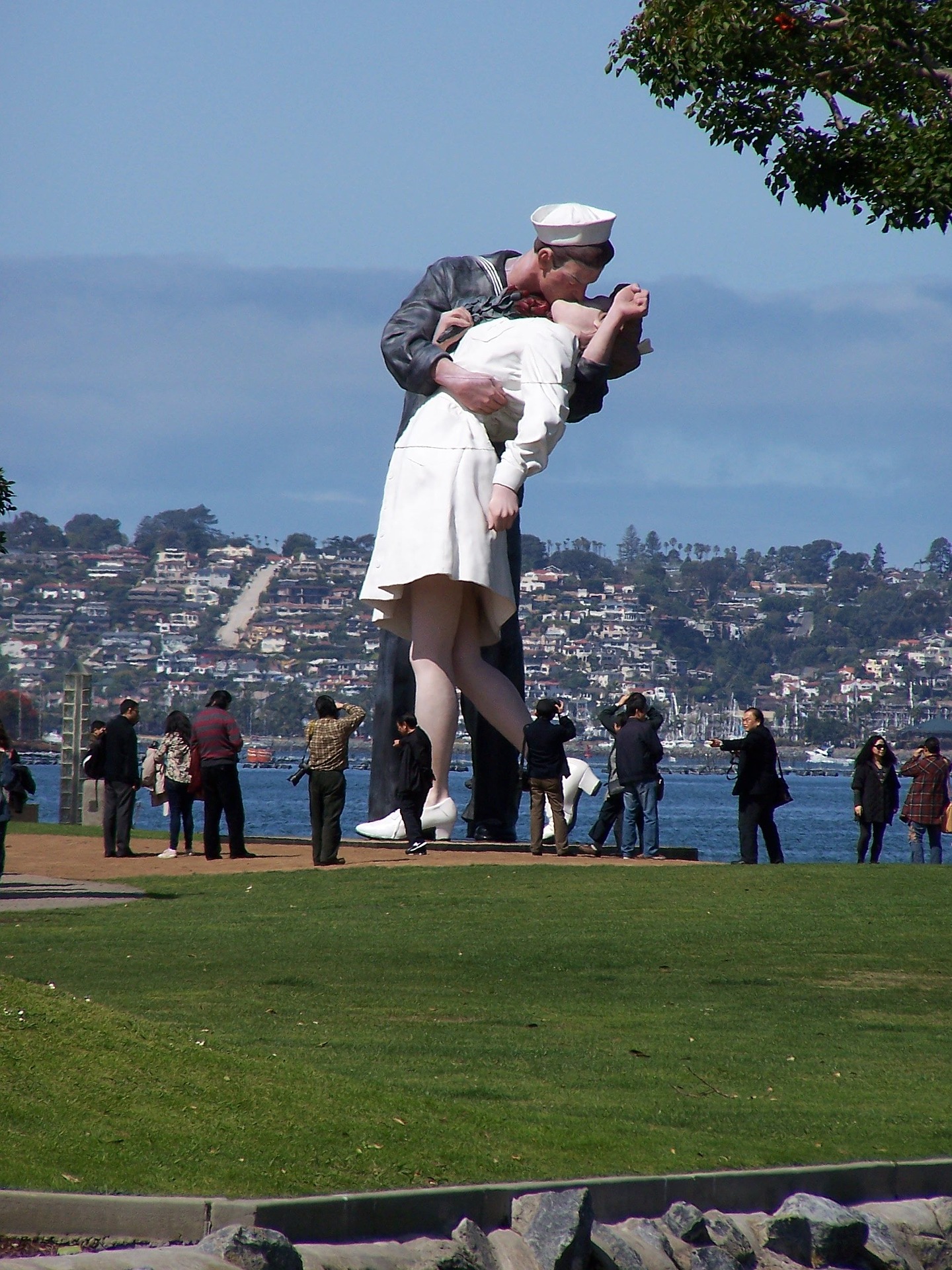 Catch the Sunset at Sunset Cliffs
Sunset Cliffs is another one of our favorite free things to do in San Diego and this spot offers a breathtaking view both day and night. (Coming from the East Coast, we had never seen cliffs along the coastline like the West Coast offers!)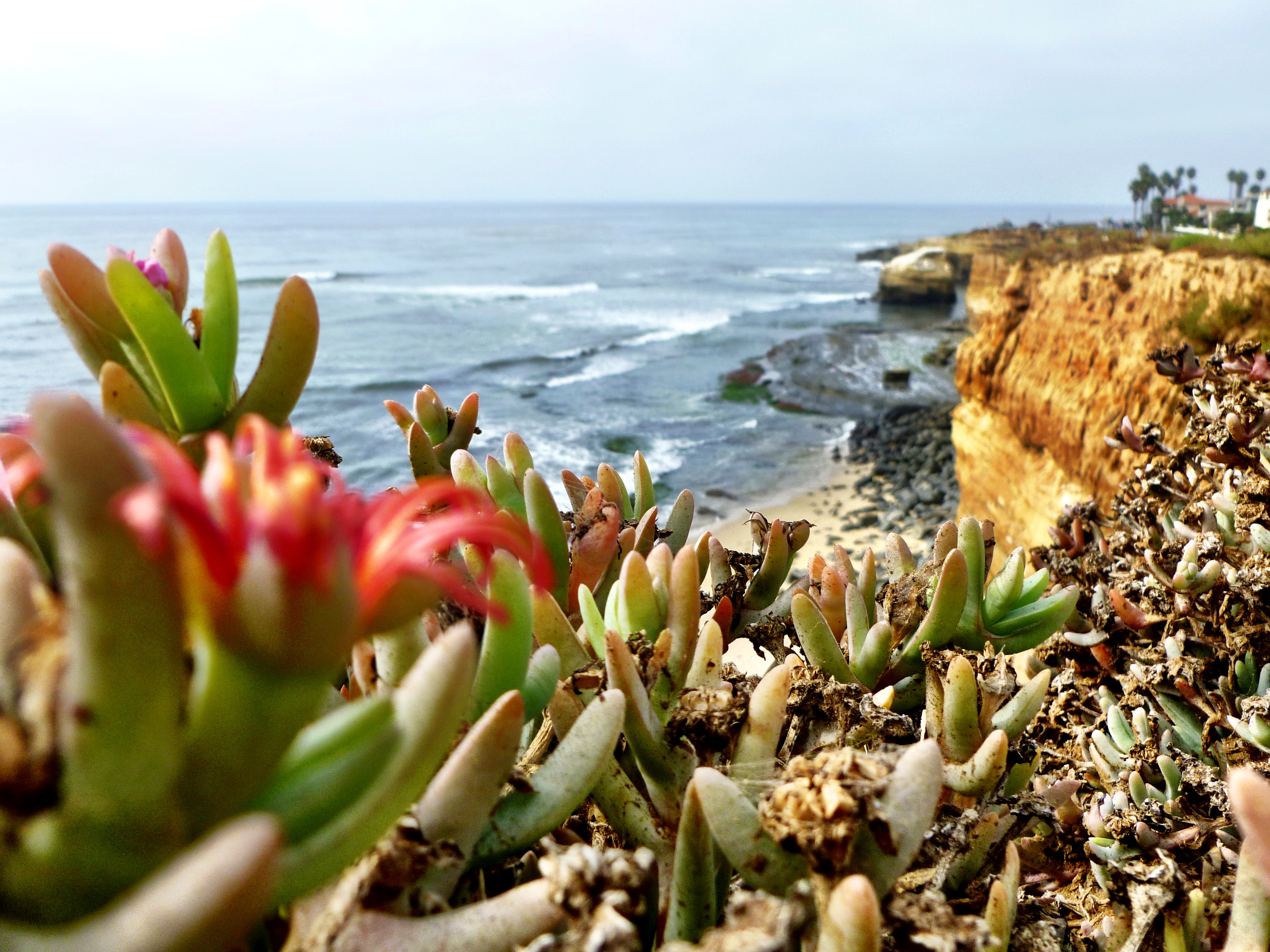 Take a stroll along the cliffs during the day, but make sure you return in the evening to catch the sunset of which the area gets its name!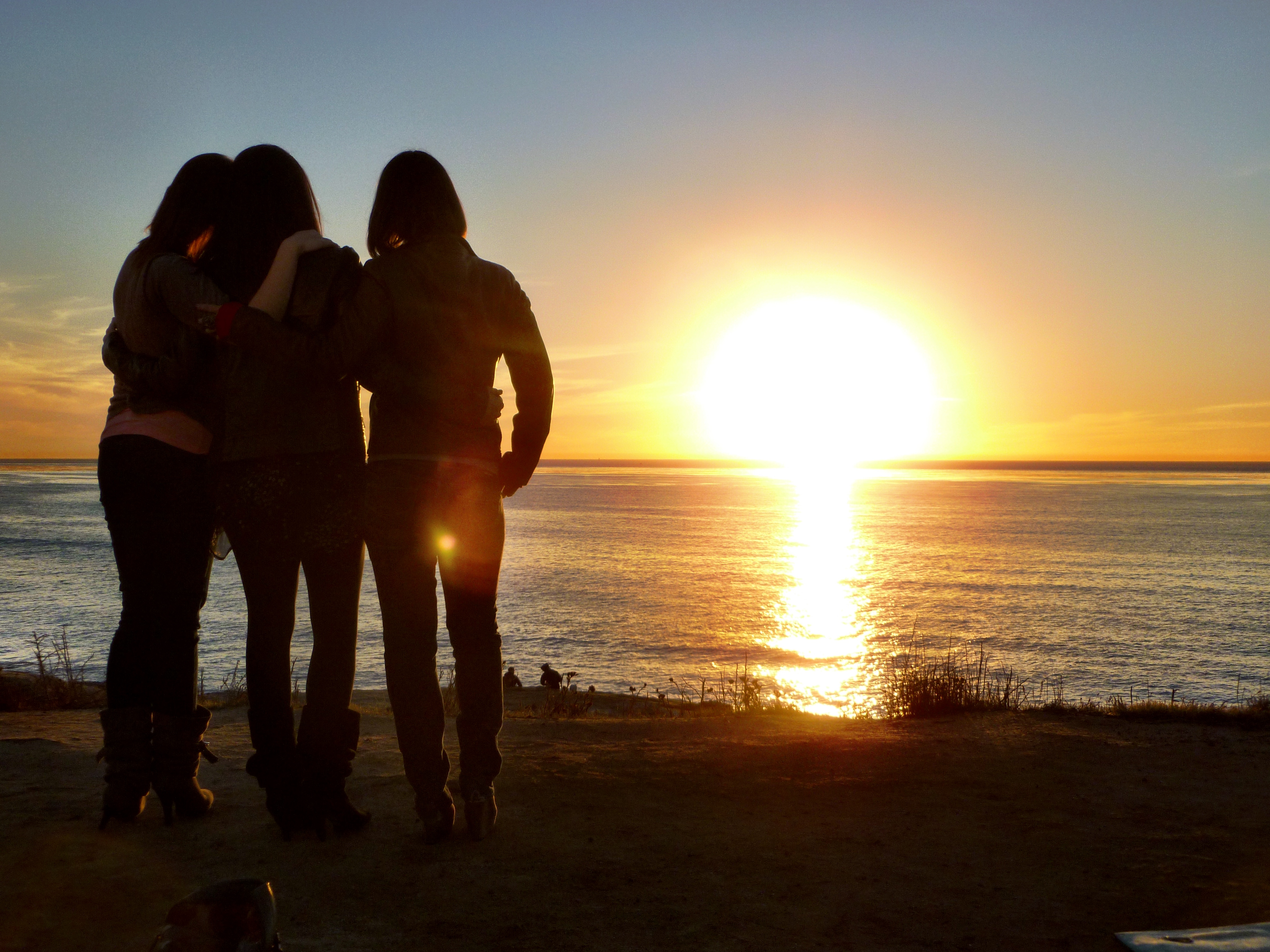 The entire stretch of Sunset Cliffs is more than 3 miles, but no need to walk the whole thing if you don't want to. You can always just bring a blanket and a picnic basket and just enjoy the view.
Relax at the Beaches
This one may seem obvious, but you can't miss the beach if you're visiting San Diego. The trickier part is deciding which beach to visit! There are many choices so it all depends where you're staying and what else you have planned. Choices include Coronado Beach, Mission Beach, Ocean Beach, Pacific Beach, and more!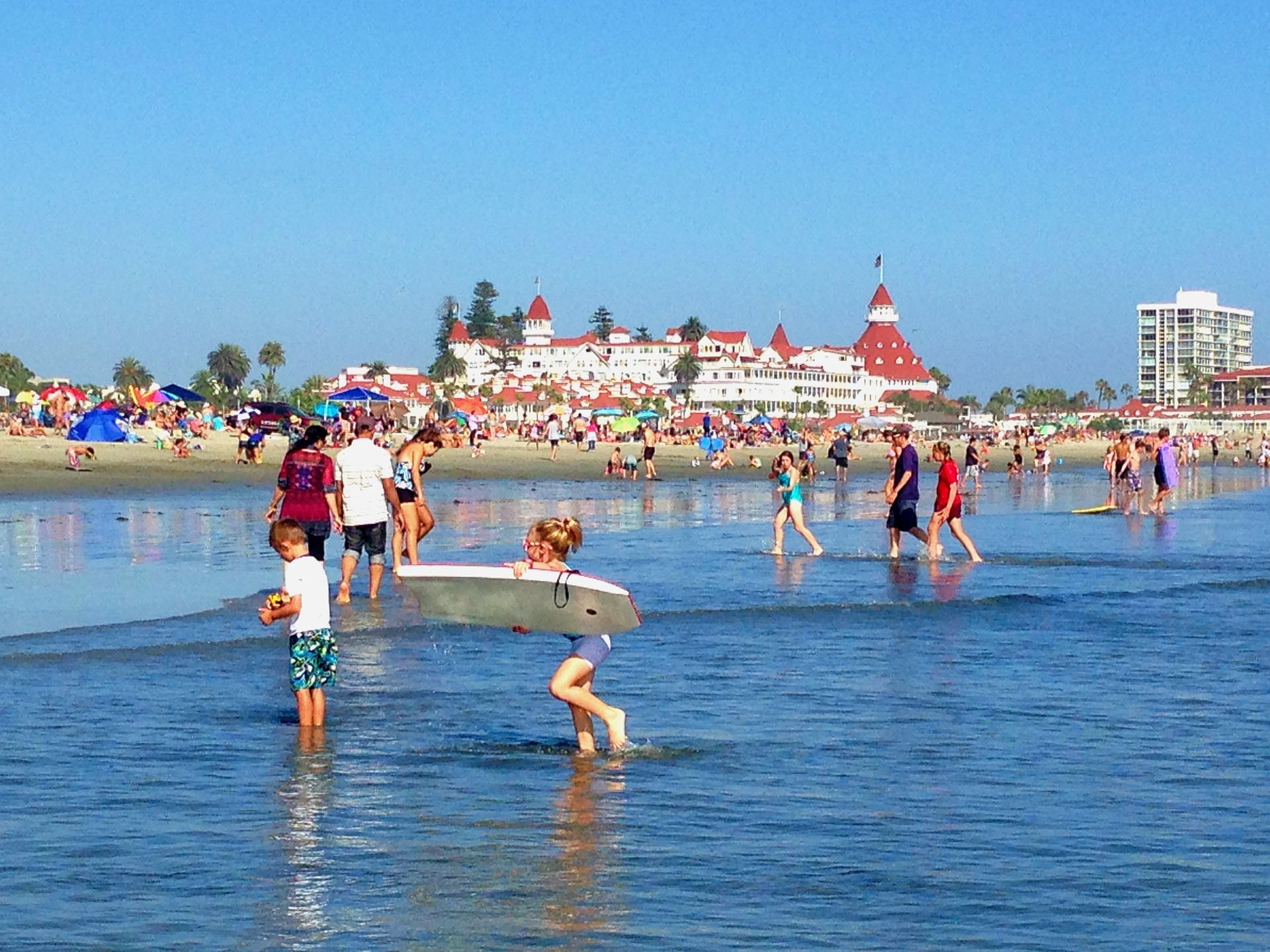 You may also want to visit the Boardwalk which runs from Mission Beach to Pacific Beach and is approximately 3 1/2 miles long. There are a variety of restaurants, hotels, bars and shops along the stretch. You can walk, ride a bicycle, or skate on the Boardwalk. There is also direct access to Belmont Park. The Park is free to enter, but the rides cost money.
Enjoy "America's Finest City"
We hope you enjoy these free things to do in San Diego! Need some other inspiration? Check out our Ultimate San Diego bucket list for a lot more ideas!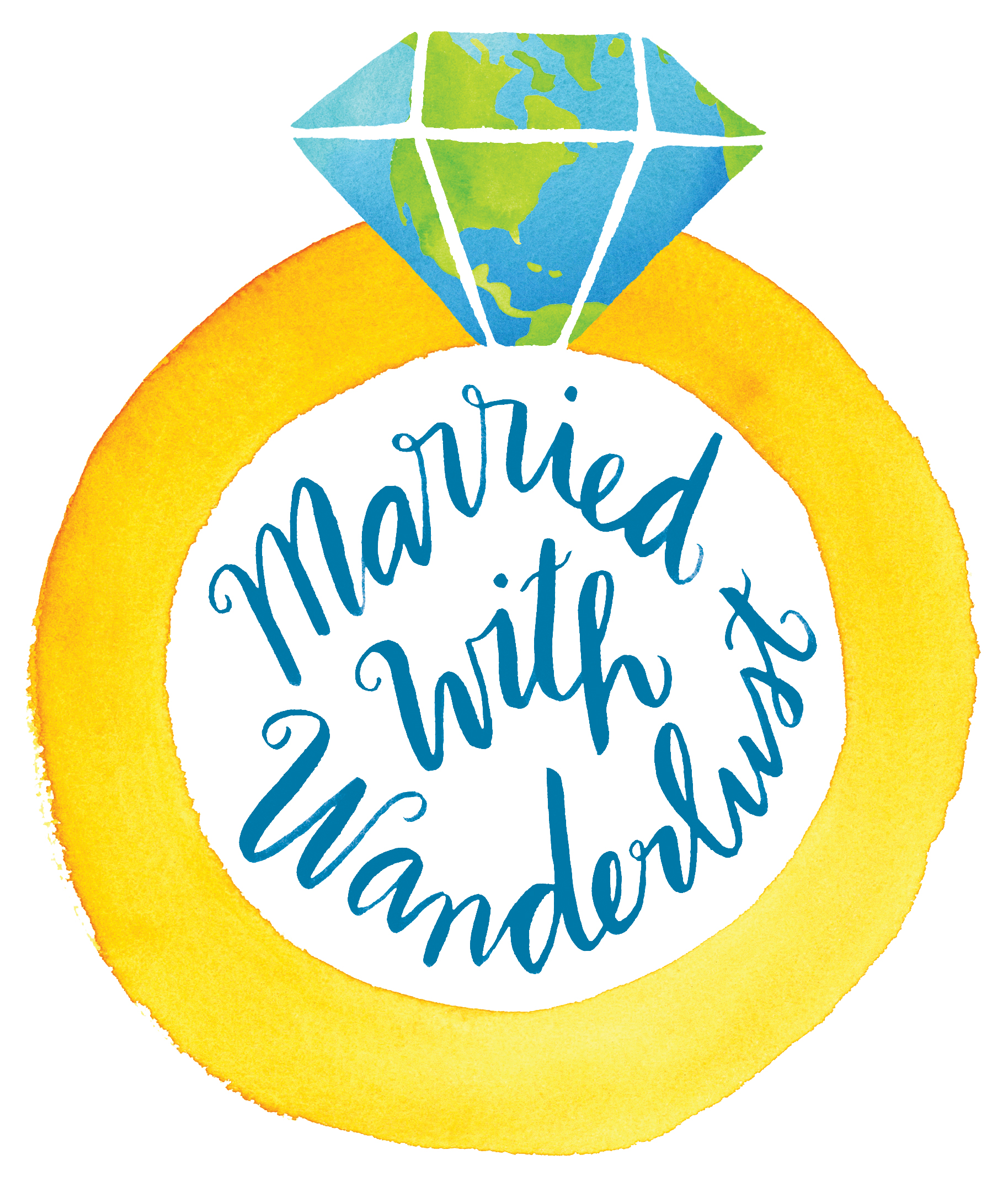 Enjoy our blog post? Pin it to share with others!