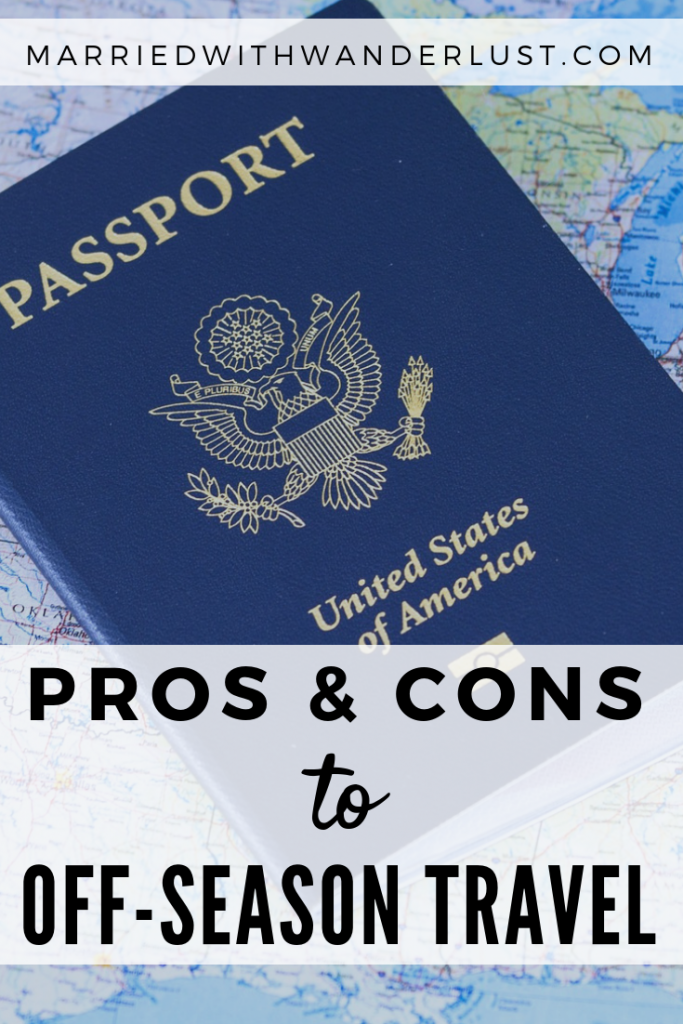 If you're a budget traveler (you know we are!), you've probably seen great deals on travel sites only to realize they're for off-season travel. This could make you wary of booking, but don't be dismayed. The off-season (and/or shoulder season) is one of our favorite times to travel.
Before you book, consider these pros and cons to off-season travel:
Pros to Off-Season Travel:
Smaller crowds and shorter lines at popular sites
Who loves waiting in line? I know we don't! And that's one of our favorite benefits to traveling off-season.
While Athens, for example, doesn't necessarily have an "off-season," the shoulder seasons in spring and fall are cheaper and avoid the largest crowds. That's why we loved visiting in spring: no lines at some the best tourist sites and very few tourists to deal with (an exception is the Acropolis which is always busy).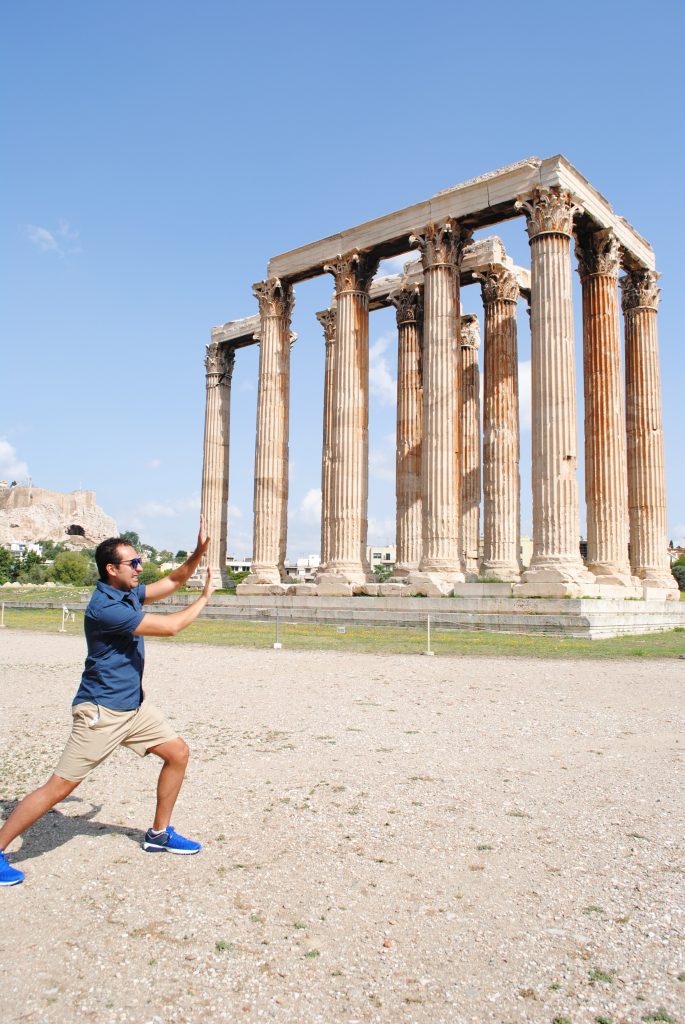 Great deals on hotels & flights
This is the best reason to travel in the off-season! You'll often find too-good-to-pass-up deals on flight and hotel packages during the off-season (we especially love the weekly deals from Gate 1 Travel).
Fewer people in your photos
This goes along with the concept of smaller crowds at popular sites. Fewer people also means less people in the background of your photos.
We traveled to Madrid in January and the below photo shows the number of people at the Plaza Mayor in the middle of the day. I can't imagine how crowded it would at this popular spot in the middle of the day during high season!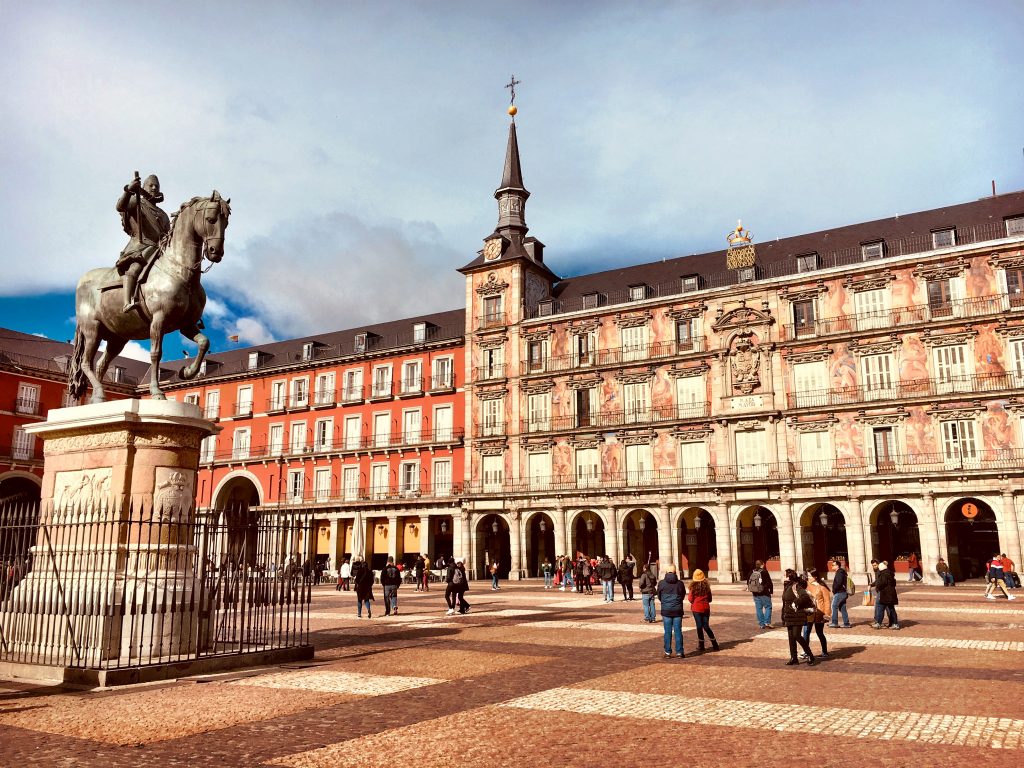 Cons to Off-Season Travel
Weather may not be ideal
Traveling to Spain in January? There's a chance you may encounter snow. Traveling to the Maldives in May? You may end up dealing with rain. However, if the deal is too good to pass up, why not give it a shot?!
We've had really good luck with weather when traveling in the off-season and we feel like it's worth to the risk if a deal is really good. However, if you have limited vacation time, you may not want to risk running into poor weather on your vacation.
Shorter hours at museums and attractions
If you're traveling during the off-season, you may encounter shorter hours and earlier closing times at attractions. Just make sure you plan accordingly! An example below is the schedule for the National Zoo in Washington, DC. The hours are shorter in winter (when it gets dark earlier).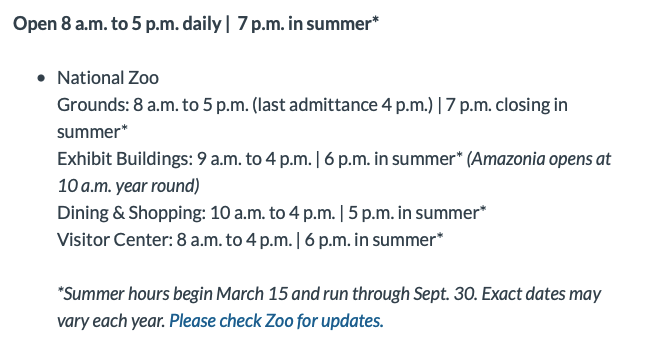 Downtowns and bars may not be as lively
Depending on the traveler, this may or may not be a con! For example, in Ireland during winter, you may not find people hanging out in the streets of Galway listening to live music like you would other times of year. But if you prefer quieter evenings and smaller crowds at restaurants and bars, the off-season may be perfect for you.
Seasonal maintenance or updates at attractions
This is a con we hadn't really thought of until we encountered it in Barcelona. The Magic Fountain at Montjuïc Park is one of the most popular attractions in the city… but turns out it's closed for maintenance at the beginning of every year. There were plenty of other attractions open so it wasn't too much of a concern for us. However, if there's something you really want to see, you may want to check online before booking your off-season trip.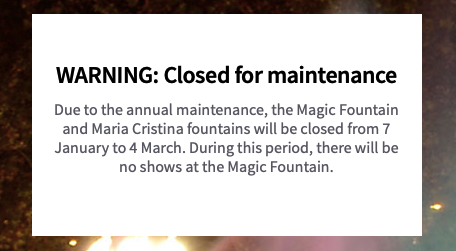 Enjoy our blog post? Sharing is caring!