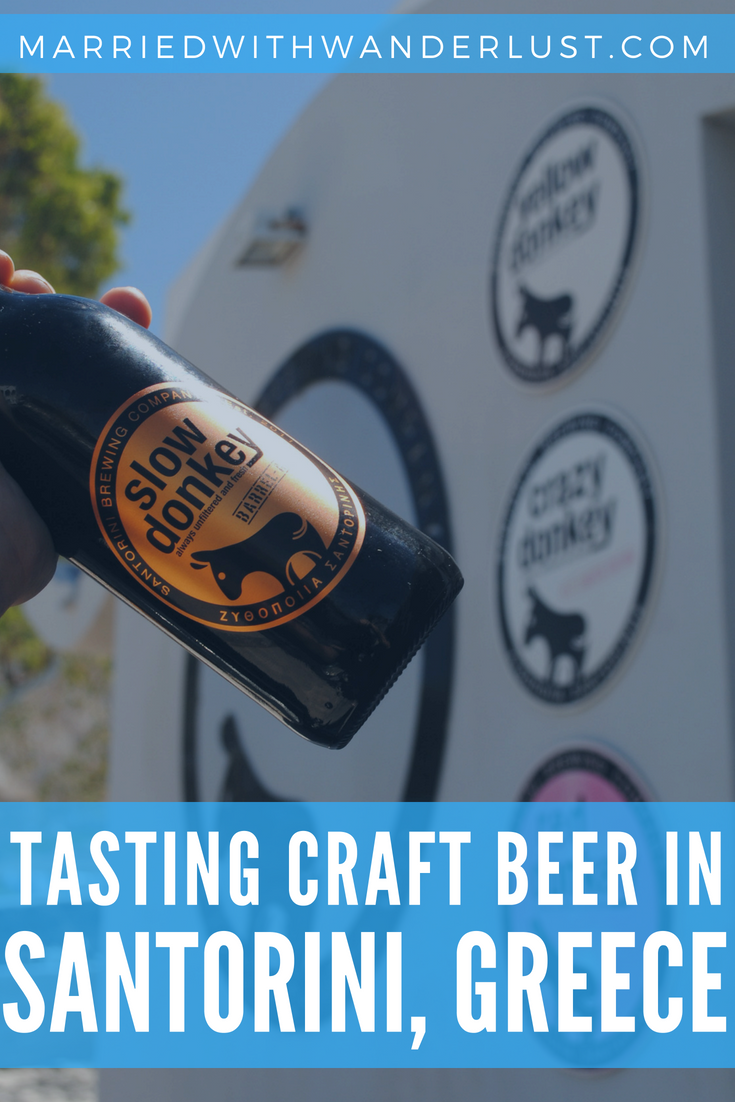 WC loves a good craft beer and was excited to see some Santorini Brewing Company options on a lunch menu after our hike from Fira to Oia. A refreshing beer was just what he needed after a few hours of hiking! As luck would have it, we stumbled upon the actual brewery a few days later. While visiting the Estate Argyros winery for a tour and tasting, we saw the Santorini Brewing Company right next door. Of course, we had to walk over for a beer tasting!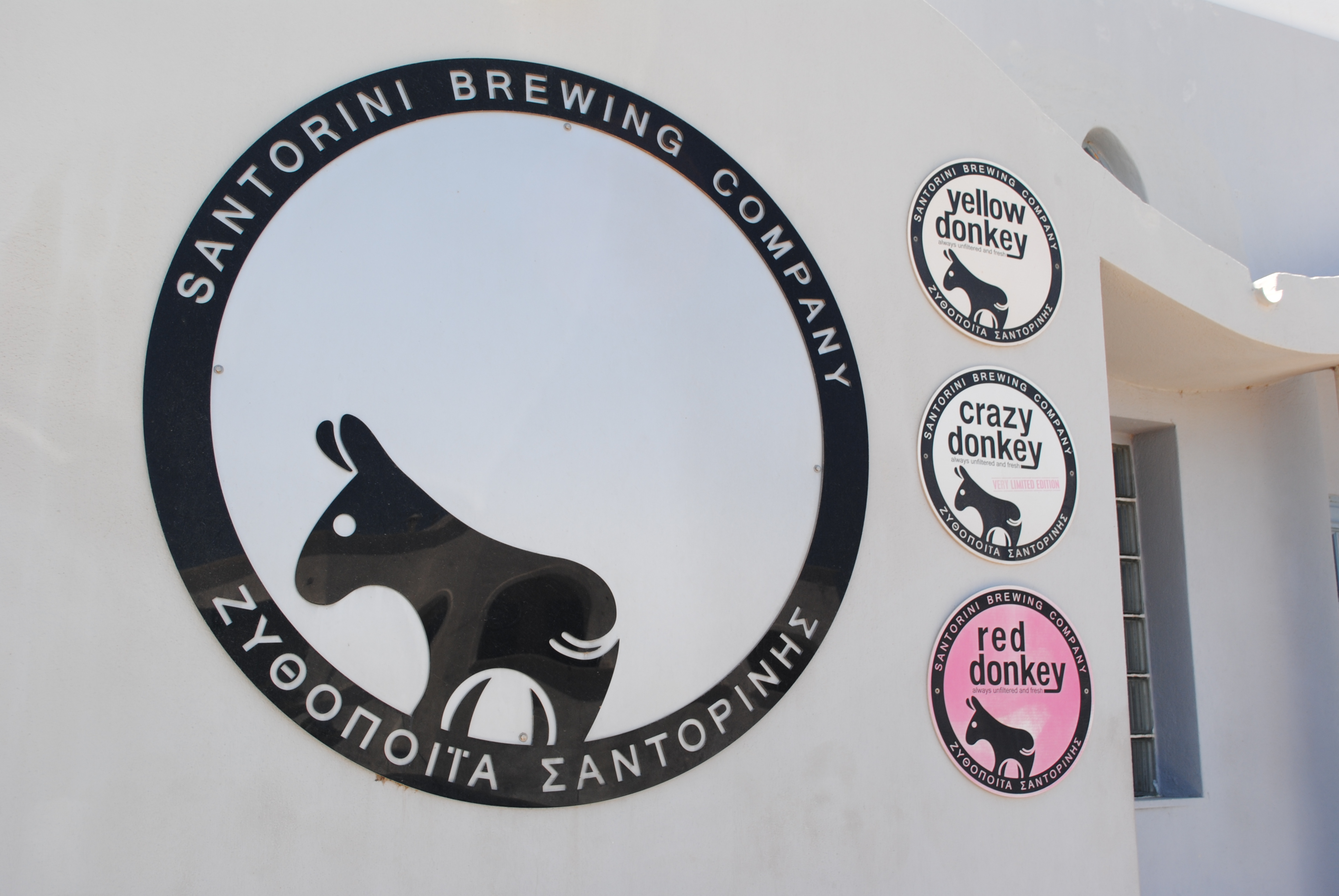 Tasting at Santorini Brewing Company
The building and set-up is fairly small, but it's definitely worth checking out if you like beer. At the counter, you'll be able to try a handful of their different brews. You can also tour the facility and learn more about the history.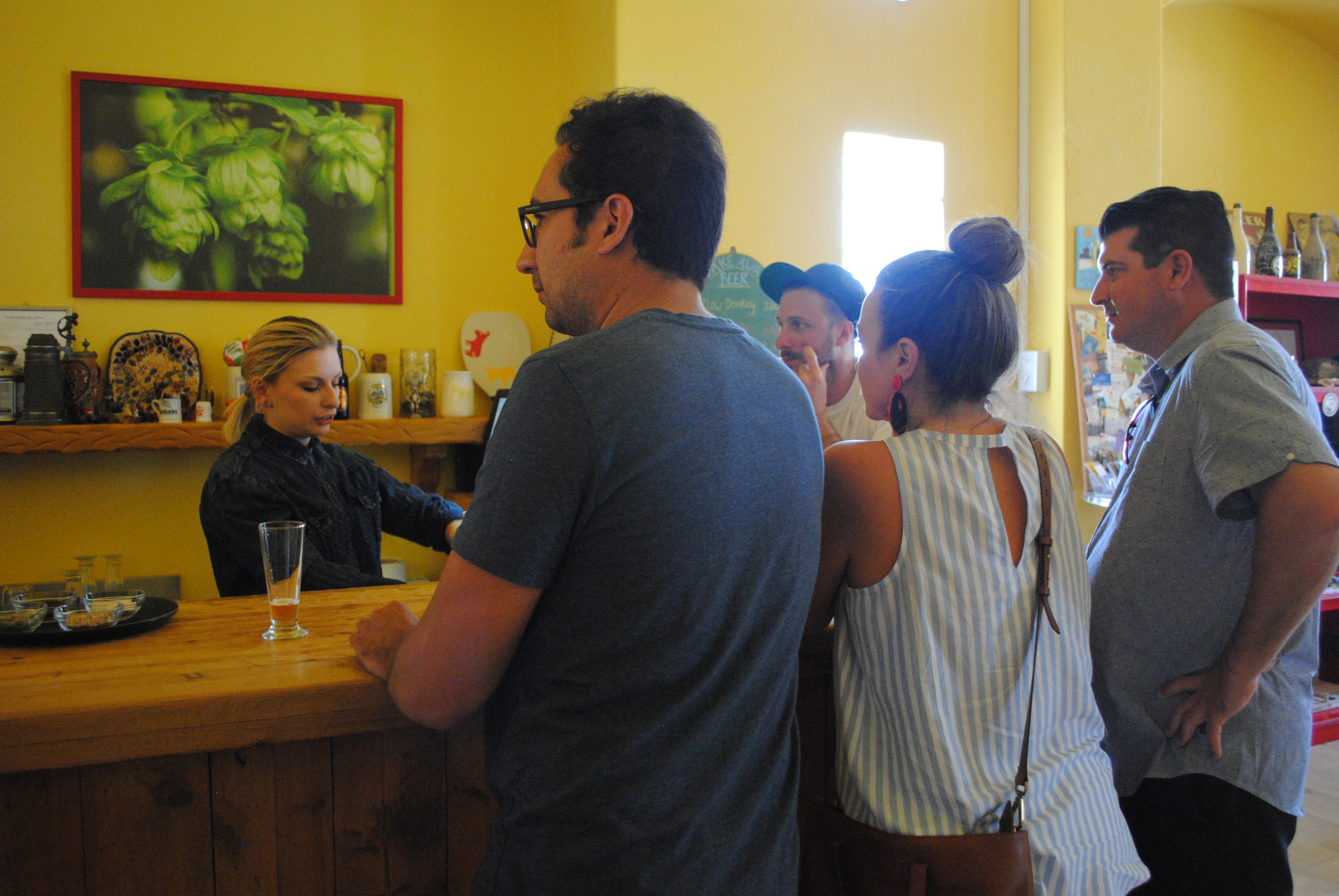 Santorini Brewing Company produces a handful of beers. The Yellow and Red Donkey are lagers. The Crazy Donkey is an IPA. White Donkey is a wheat beer. The Slow Donkey is barrel-aged. You can learn more about the beers on their website.
You can't purchase additional beers to drink inside the brewery, but you can take beer to-go.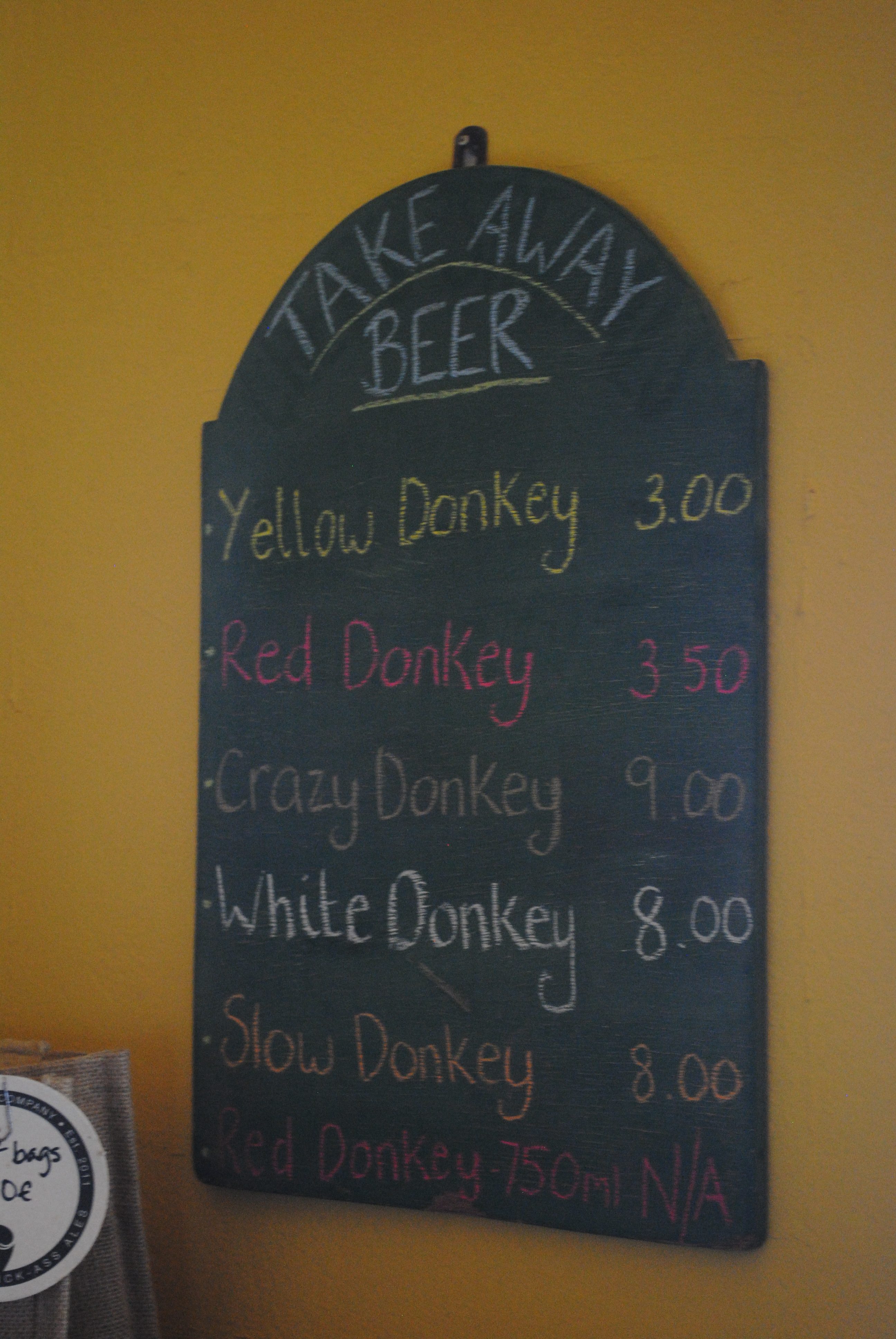 Our tip: You don't have to go far if you want to drink a to-go beer. You can take them outside to the front steps.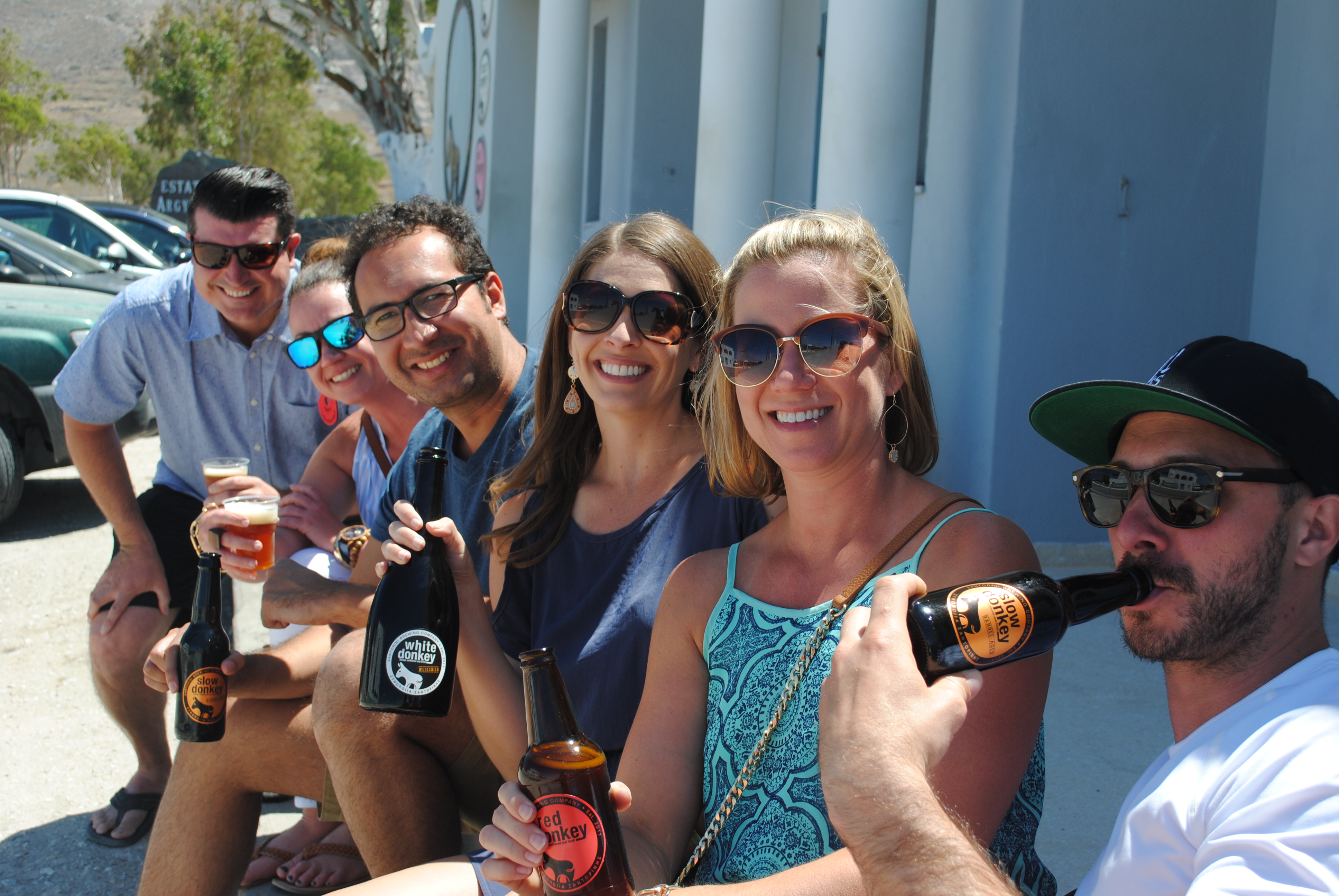 My favorite was the White Donkey and WC liked the Slow Donkey.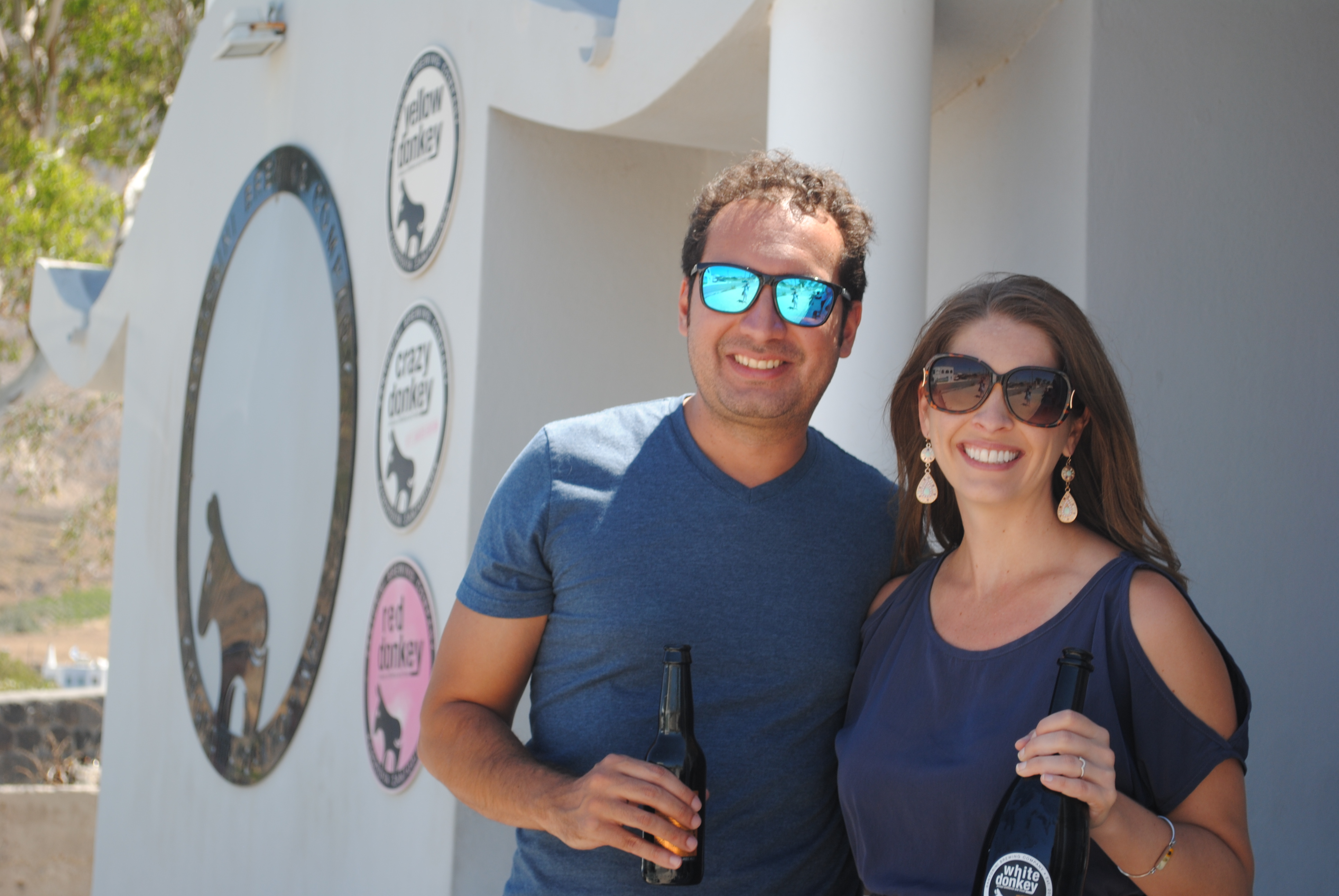 Hey, you might even make a new friend while enjoying your beer!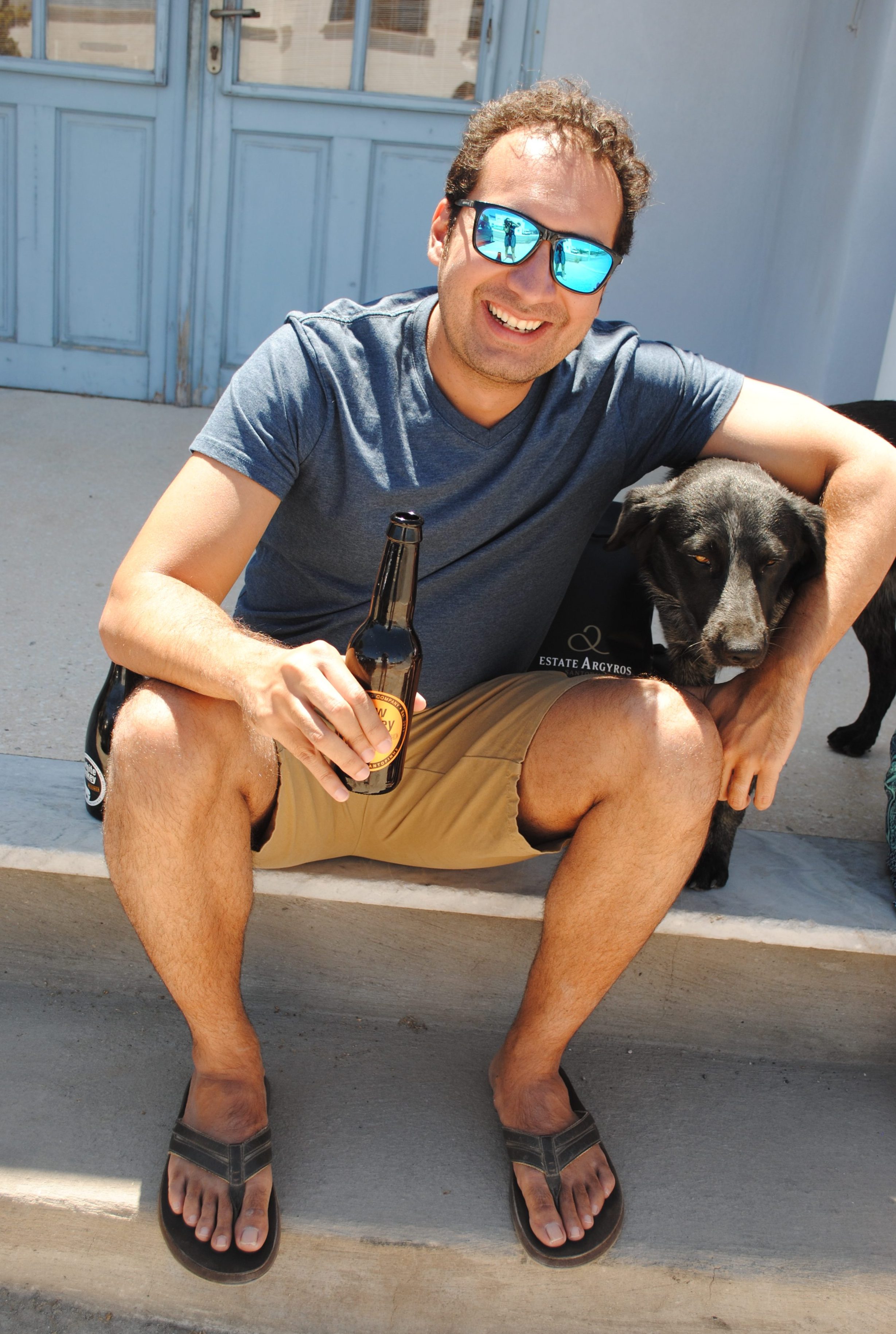 What's your favorite craft beer that you've tried while traveling? We'd love to hear about it!