Back in January, we shared our post on how to enter the lottery for Paris 2024 Olympics tickets. This was our second attempt, as we were unsuccessful at our first attempt at the Tokyo 2020 Olympics. As you can imagine, we were pretty excited when we received the below email announcing we had been selected!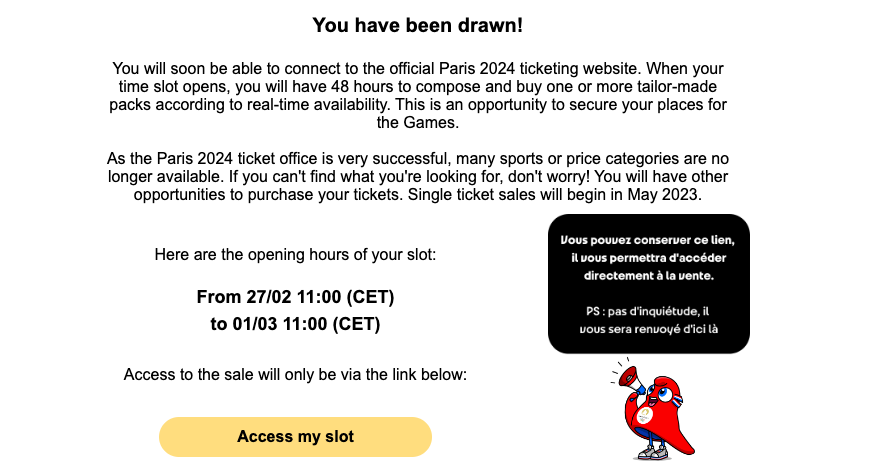 While the email was exciting, we also knew there was a chance we wouldn't get the tickets we wanted. That's because the official Paris 2024 draw actually began on February 13. The first people chosen in the lottery got to start selecting their tickets and then it went to the next group, and so on and so forth.
By the time we were selected on February 25, we knew our favorite events might all be purchased already. Nonetheless, it was certainly worth a try!
The Paris 2024 Ticket Purchase Process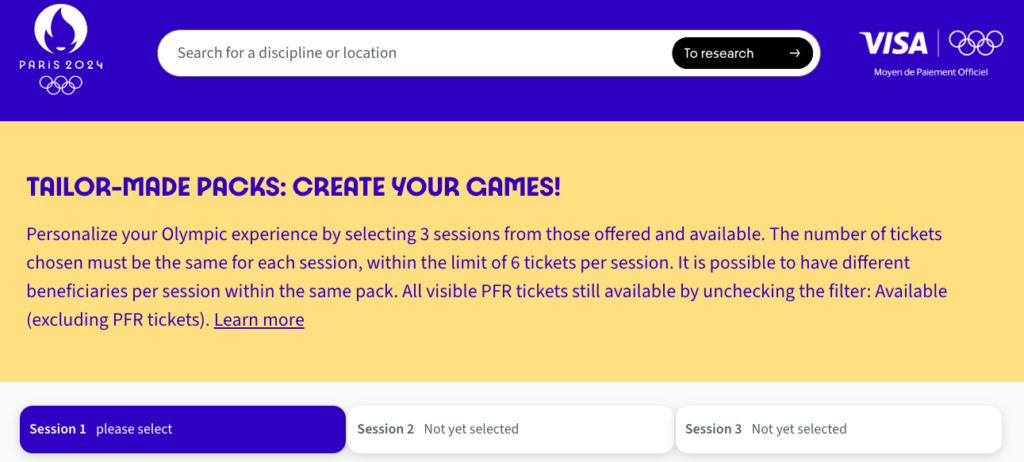 Our ticket window opened on February 27 at 11:00 am CET which was 3:00 am for us. Despite the early hour, we set an alarm and were excited to log in and start checking out what was available! The ticket lottery includes the option of creating up to 3 ticket packs and we wanted our first pack to include our top events. The top two Olympic sports we want to see are women's artistic gymnastics and swimming so we chose those for the search, as well as a couple others.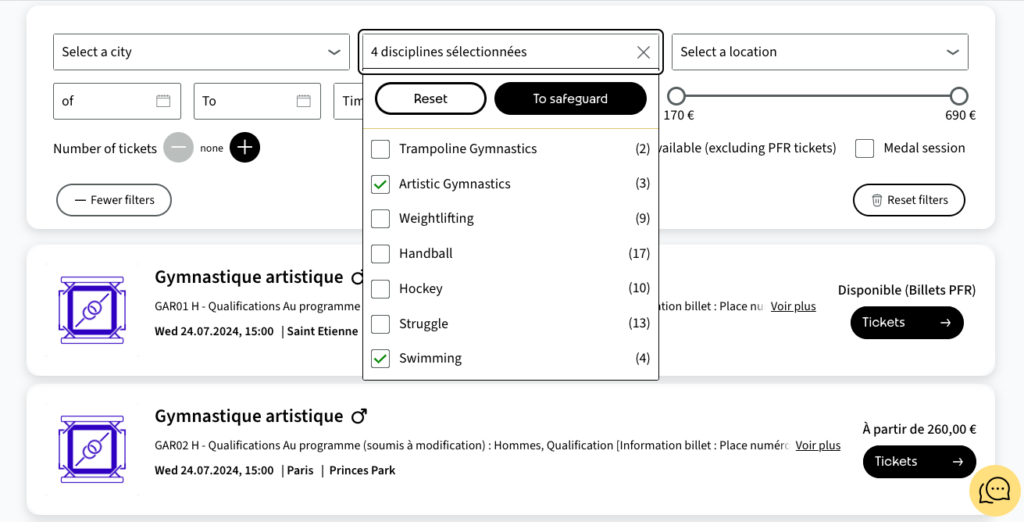 Unfortunately, our fears turned out to be correct. No medal rounds tickets were left for either of our top sports, and no tickets left for women's gymnastics at all. Ultimately, with the price point of Olympics tickets, we decided not to go forward with purchasing for Paris 2024.
All hope is not lost though! Individual event tickets (as opposed to a ticket pack with multiple events) will go on sale in May. More info is available on the Paris 2024 official ticketing website. We plan to check it out and at least see what is available before making a final decision.
Did you enter the ticket lottery? If so, how did your experience compare to ours? We would love to hear about it!