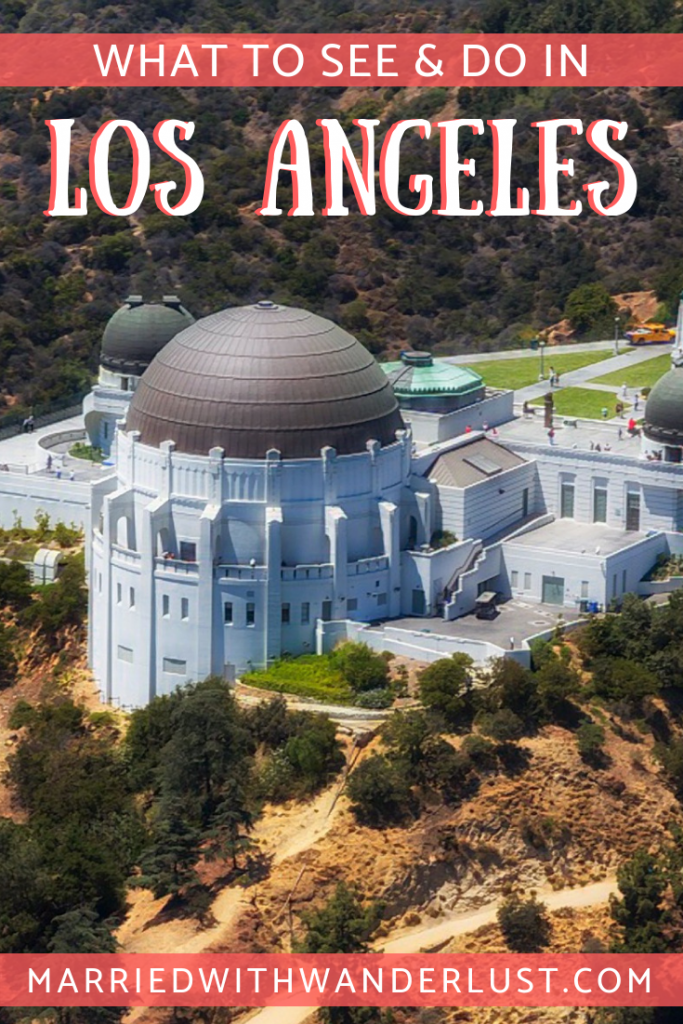 If most of your assumptions of La La Land include celebrities, red carpets, and papparazi, be prepared to have your expectations blow away! The city has so much more to offer including beautiful parks, a variety of cultural and historical experiences, and a lot of really delicious food! Whether you're heading to Los Angeles for the first time or on a repeat visit, you'll have plenty of options to keep you busy and entertained:
Top Things to Do in Los Angeles
Explore Griffith Observatory
After just one visit, this has become one of our favorite spots in L.A. and it's FREE! Located at the top of the mountain in Griffith Park, the Griffith Observatory is full of unique astronomy exhibits and provides one of the best looks at Los Angeles. On a clear day, we were told you can see all the way to the ocean! You can also get a great view of the Hollywood sign from here.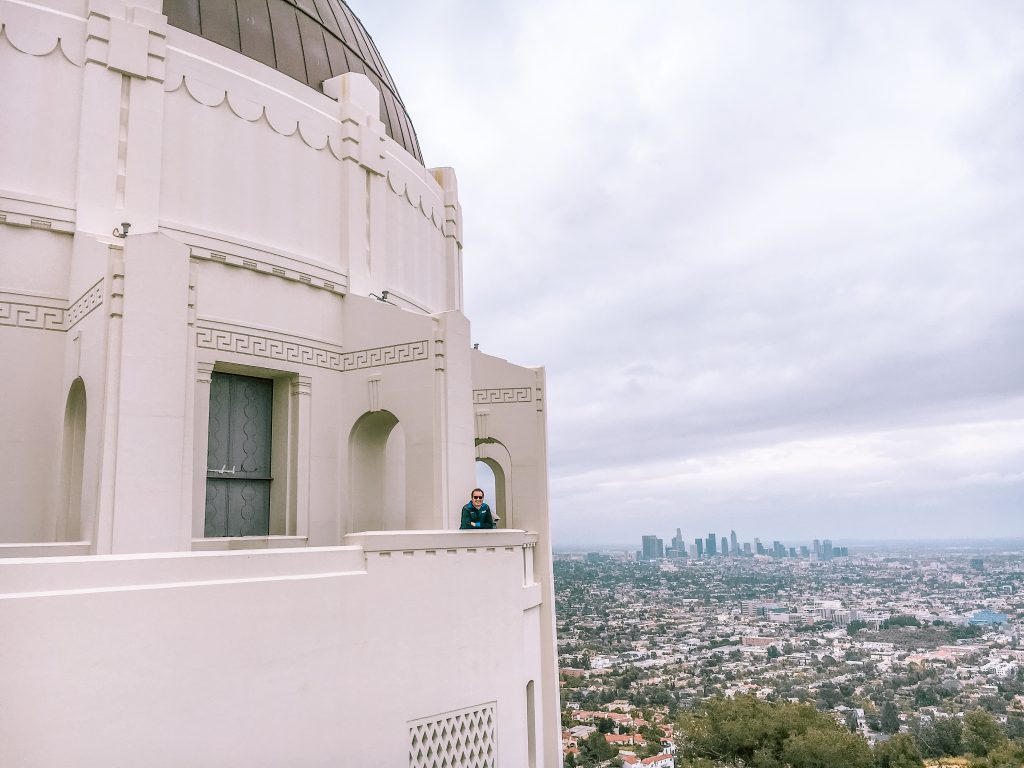 Hike to the Hollywood Sign
If it's your first trip to Los Angeles, you'll certainly have your eyes peeled for your first glimpse of the Hollywood sign. But seeing it from afar isn't nearly as fun as seeing it up close. There are several trails within Griffith Park that take you to different views of the sign. Put on some tennis shoes and go get a closer look!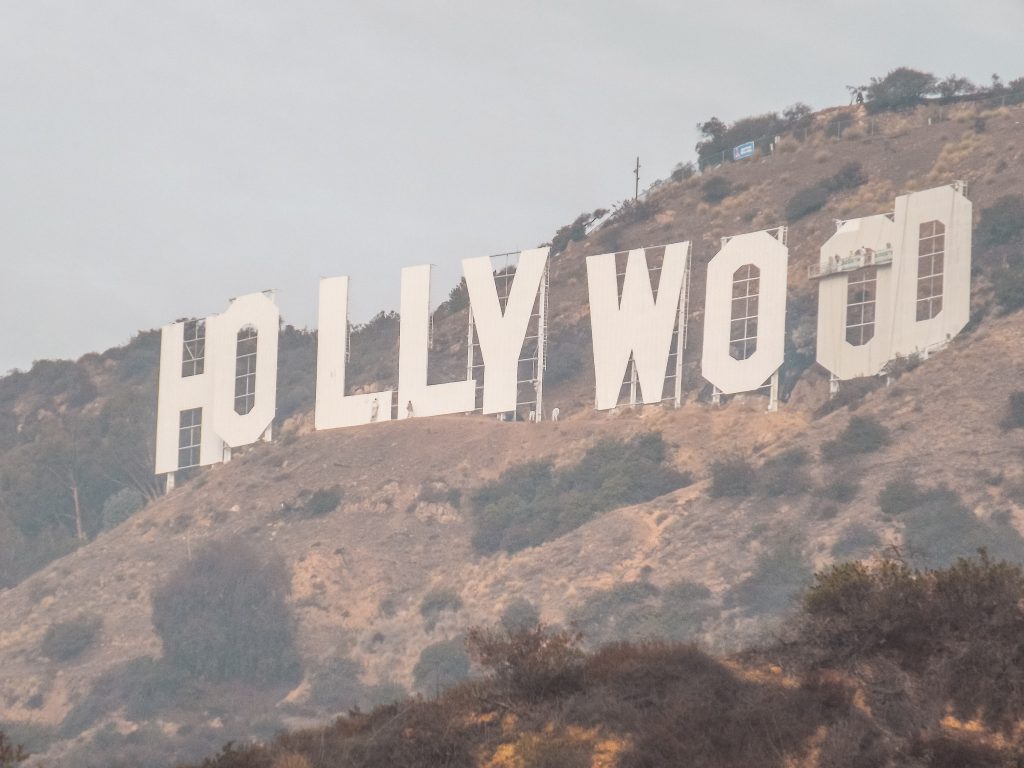 See the La Brea Tar Pits
This is a really unusual spot that we had never heard of until visiting friends who live in L.A. The tar pits (which are technically asphalt) will truly take you back in time as you get a look at prehistoric animals that have been found right in downtown Los Angeles.
According to the museum website, this is the only active urban fossil dig site in the world. Archaeologists have discovered thousands of animal remains including mammoths, saber-toothed cats, dire wolves, and more! You can even watch crews as they continue working at the site. Visiting the pits is free but there is a fee for the museum.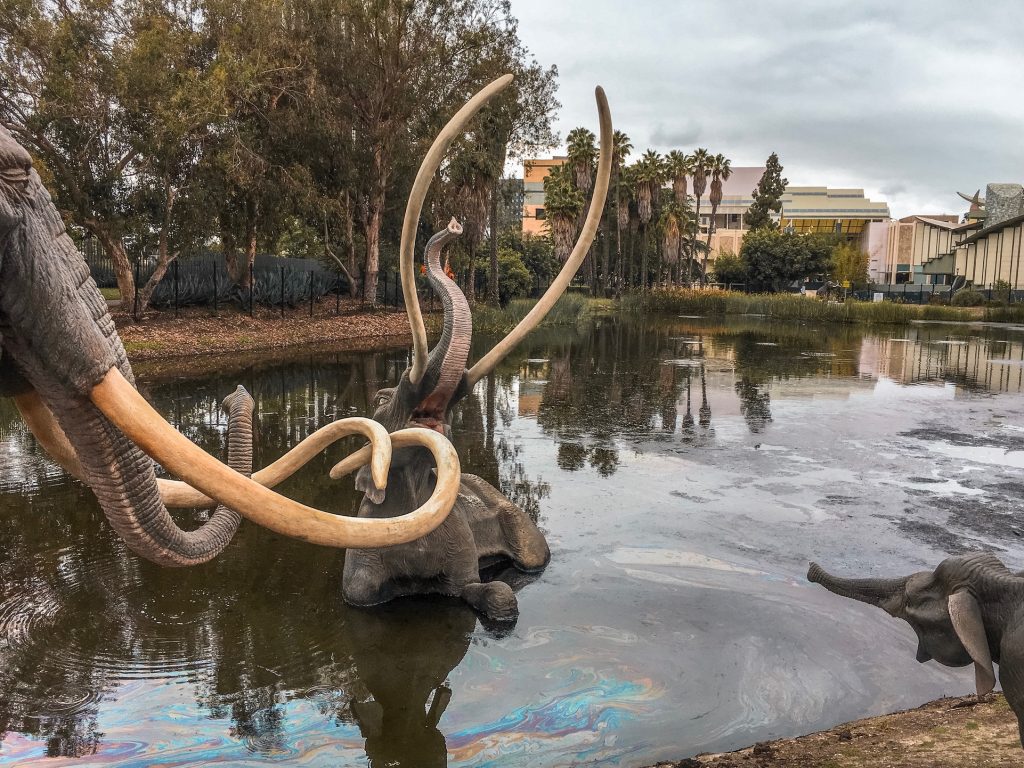 Walk the Hollywood Walk of Fame
Have a favorite movie star or singer? Wander the Hollywood Walk of Fame in search of their star! There are thousands of stars so you can always look up the location of your favorite celeb's star. While you're in the area, you'll want to stop by the TCL Chinese Theatre to see the hand and footprints of celebs featured out front.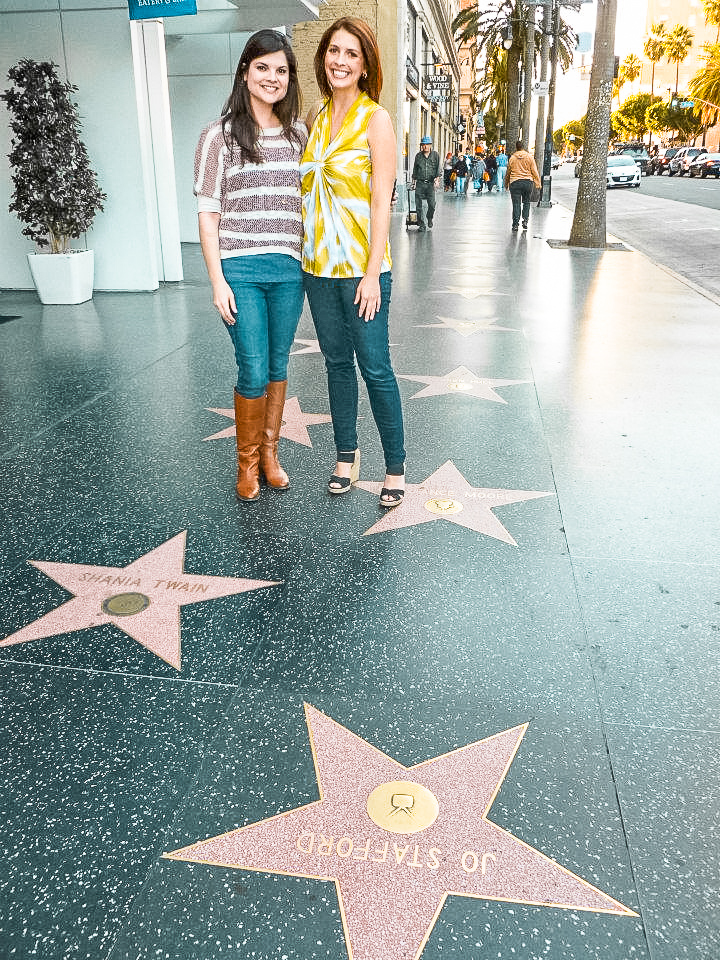 Eat at a Famous Restaurant
One of our favorite things to do is eat so we couldn't visit L.A. without noshing at one of the top restaurants. Being huge fans of Chef's Table on Netflix, our decision to eat at Osteria Mozza (chef Nancy Silverton) was an easy one. Of course, no matter what type of food you like there is a restaurant and a famous chef in Los Angeles to satisfy your tastebuds!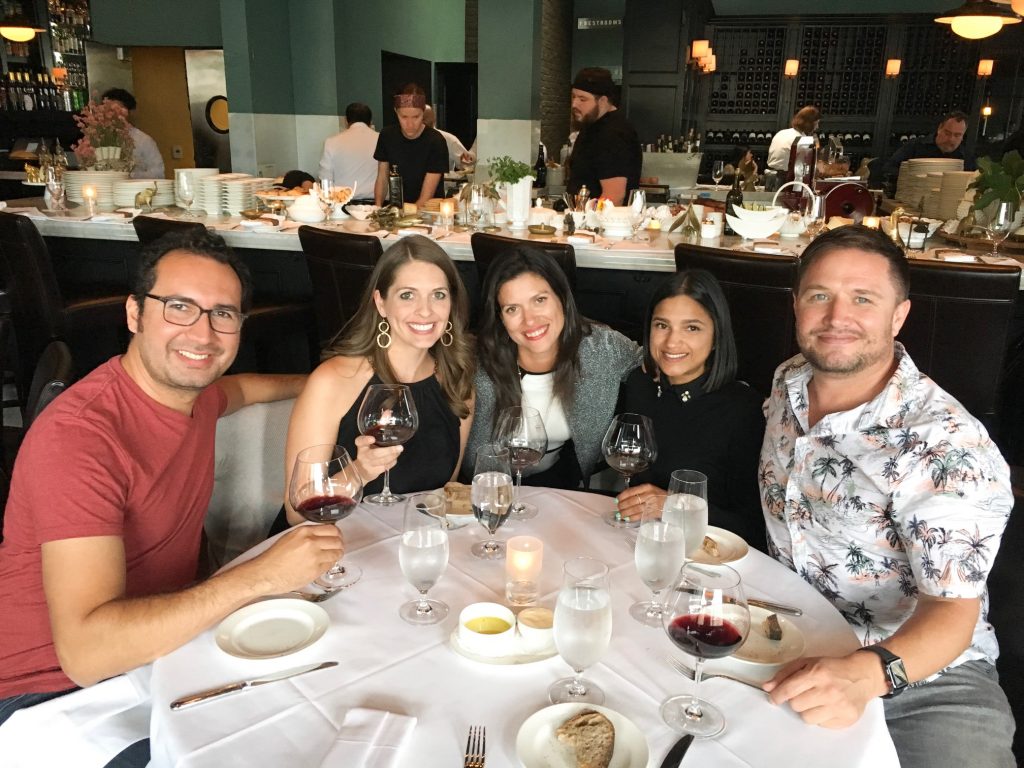 Visit Disney World or Universal Studios Hollywood
Living in Florida, we have a lot of experience visiting the Orlando theme parks. The Los Angeles parks are similar but definitely have unique characteristics. Disney has two parks: Disneyland and California Adventure. Universal Studios Hollywood is home to one park, unlike Universal Orlando which has two. These spots are fun for all age groups but you'll need to dedicate a full day to get your money's worth.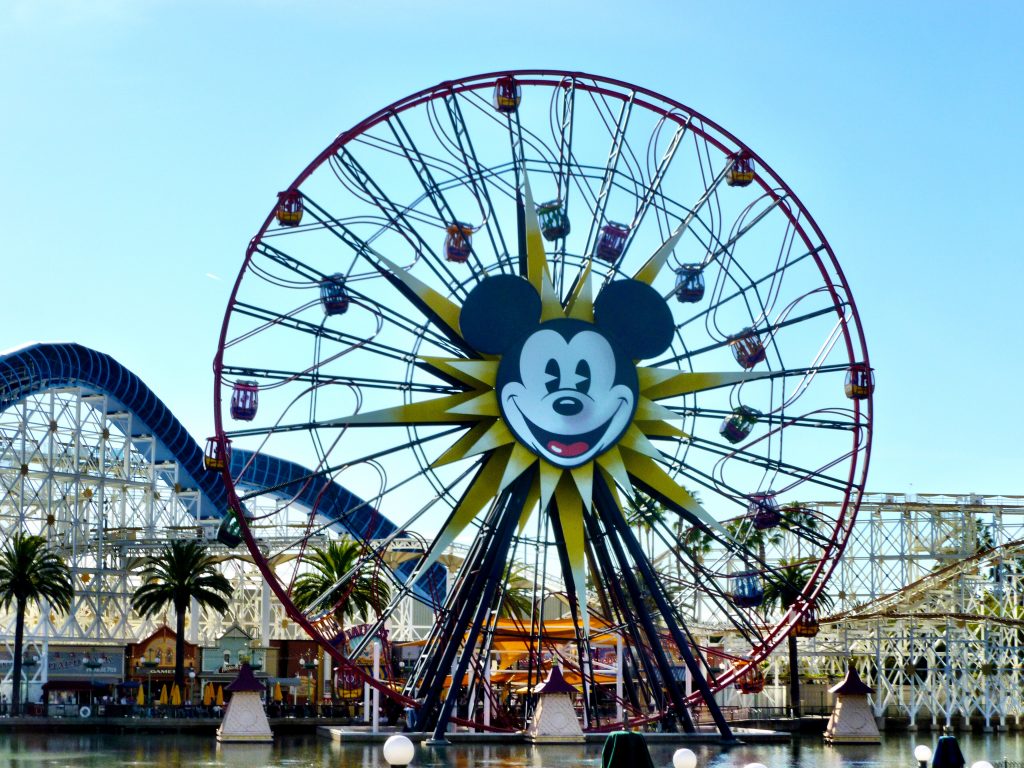 Wander the Parks
We briefly mentioned Griffith Park which is home to the observatory and the hiking trails to the Hollywood Sign, but Griffith has so much more to offer. Explore the Bronson Caves, see a show at the Greek Theatre, or visit the LA Zoo.
Another spot we enjoyed was Echo Park Lake. Hop on a swan boat and paddle around the lake with views of the city. You'll definitely want to visit if you're in town during the annual Lotus Festival in July.
Other popular parks in L.A. include Palisades Park and Grand Park.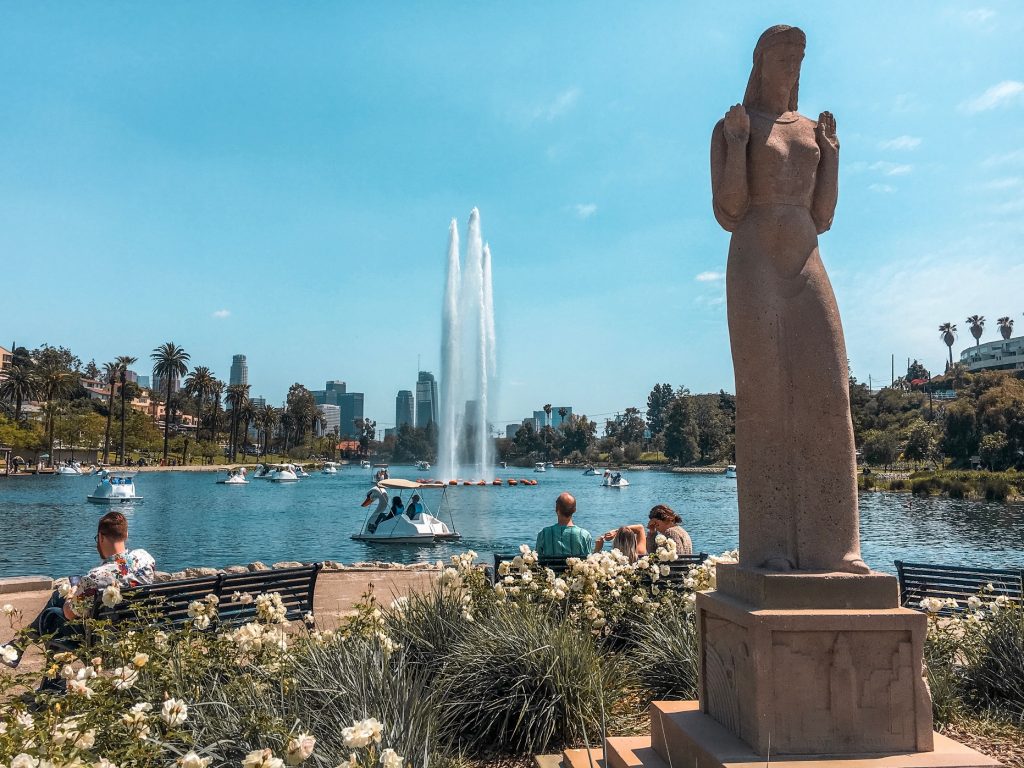 Santa Monica Pier
This is the only of the 10 items on this list that we haven't had the opportunity to do yet. We thought we'd add it anyway because it's such a popular tourist attraction. The Pier consists of an amusement park with the iconic Ferris wheel, a rollercoaster and carousel, games, and food vendors. You can also visit the Santa Monica Pier Aquarium while you're here.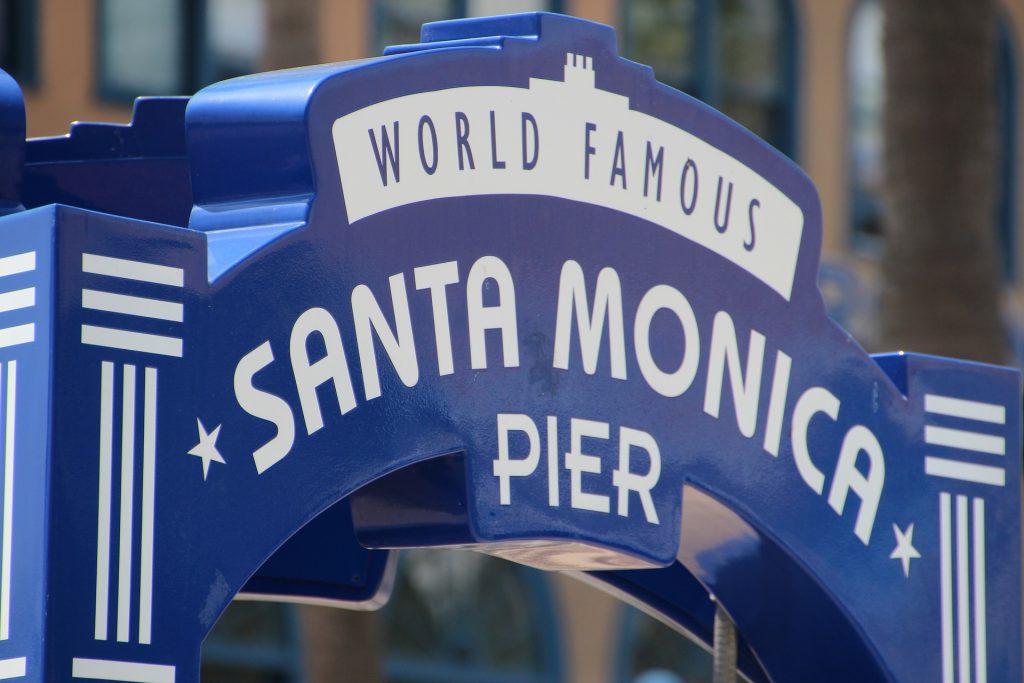 Photograph the Stairways of Silver Lake
If you're up for some stair climbing, head to the Silver Lake neighborhood and get your camera ready. The hilly neighborhood is home to a variety of brightly painted staircases that make for a fun walk and colorful photographs. Though many of the stairways are now covered in graffiti, they're still are quite charming. The Micheltorena Stairs (pictured below) are located at 3400 Sunset Boulevard.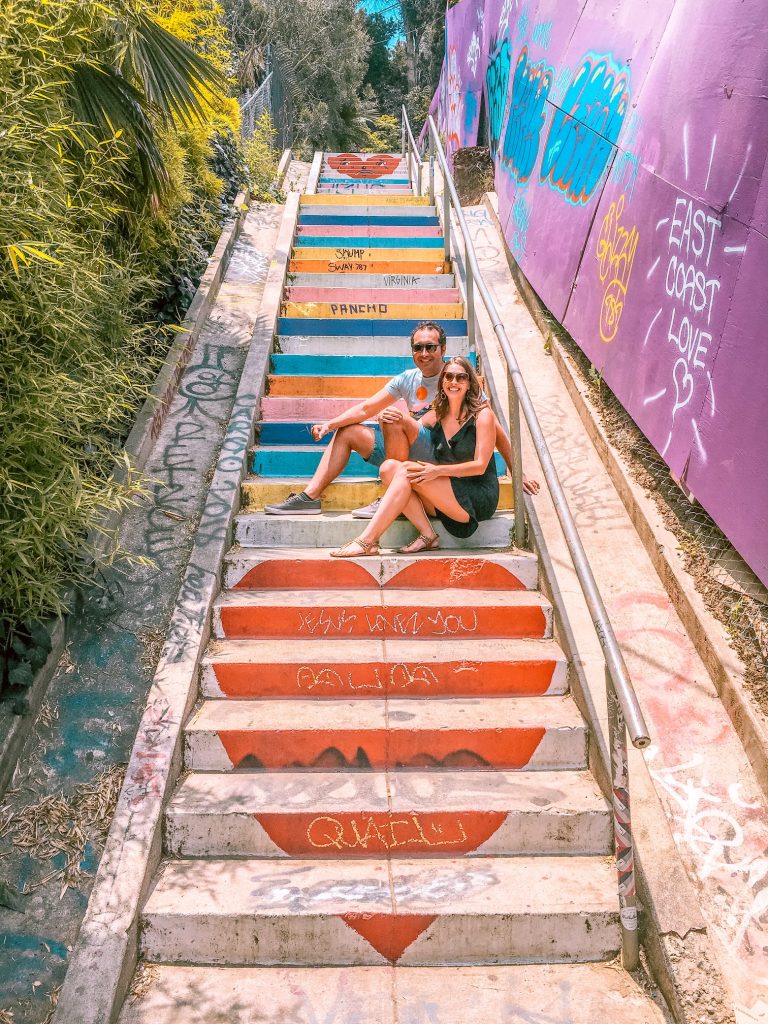 Explore a Museum
There are dozens of museums in Los Angeles so you'll have to pick and choose the ones that you really want to see. If you're visiting the La Brea Tar Pits, you may want to check out the museum associated with them. Within walking distance, you'll find the Los Angeles County Museum of Art, the Academy Museum of Motion Pictures, the Pavilion for Japanese Art, and more! Also, near the art museum you can find a free and popular public art piece called "Urban Light."
Other popular museums include the Natural History Museum, Getty Center, and California Science Center just to name a few. Pop-up museums are also quite popular so you may want to check if there are any while you're in town!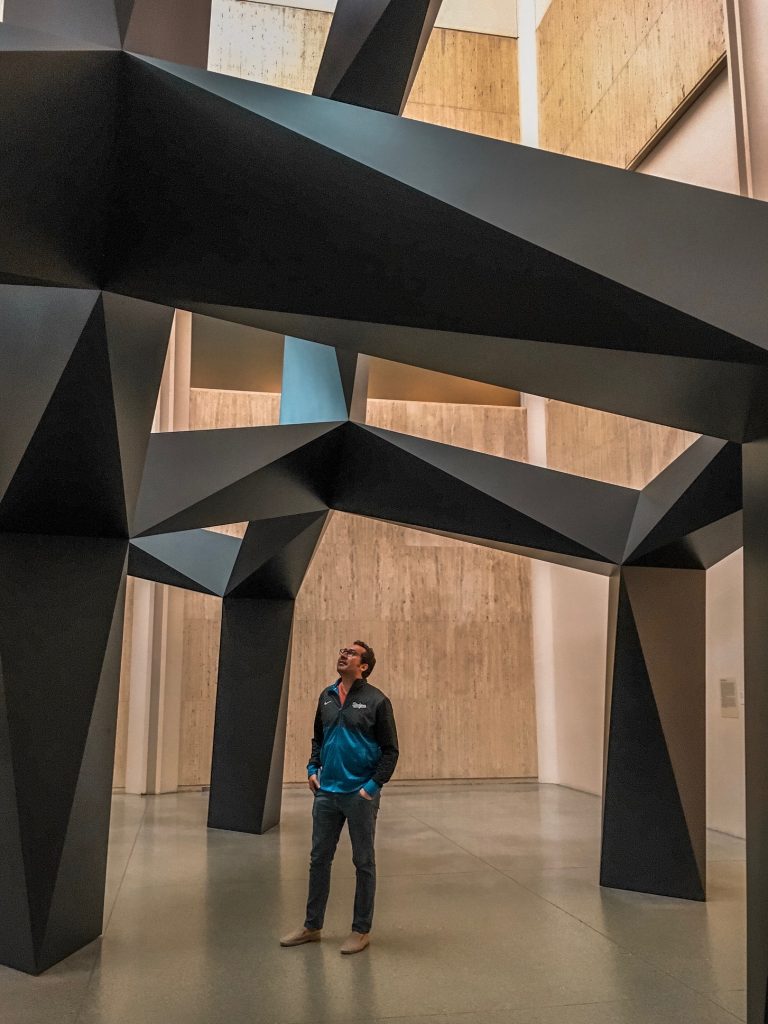 Other Fun Things to Do in L.A.:
Our suggestions will certainly keep you busy, but there are plenty of other options in the City of Angels. Here are a few more you might enjoy:
See a Live Taping
Tour a Movie Studio
Attend a Sporting Event (You have a lot to choose from with the Dodgers, Lakers, Rams, Chargers, and more)
Eat at Grand Central Market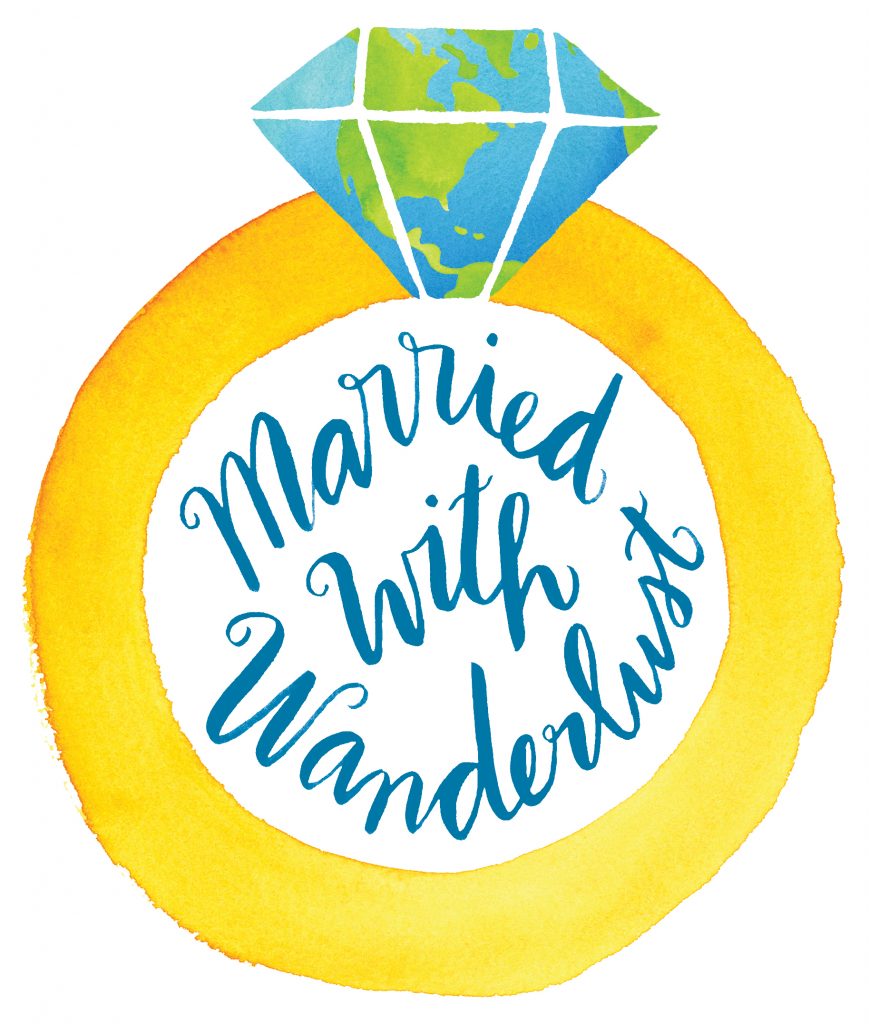 Enjoy our blog post? Pin it to share with others!