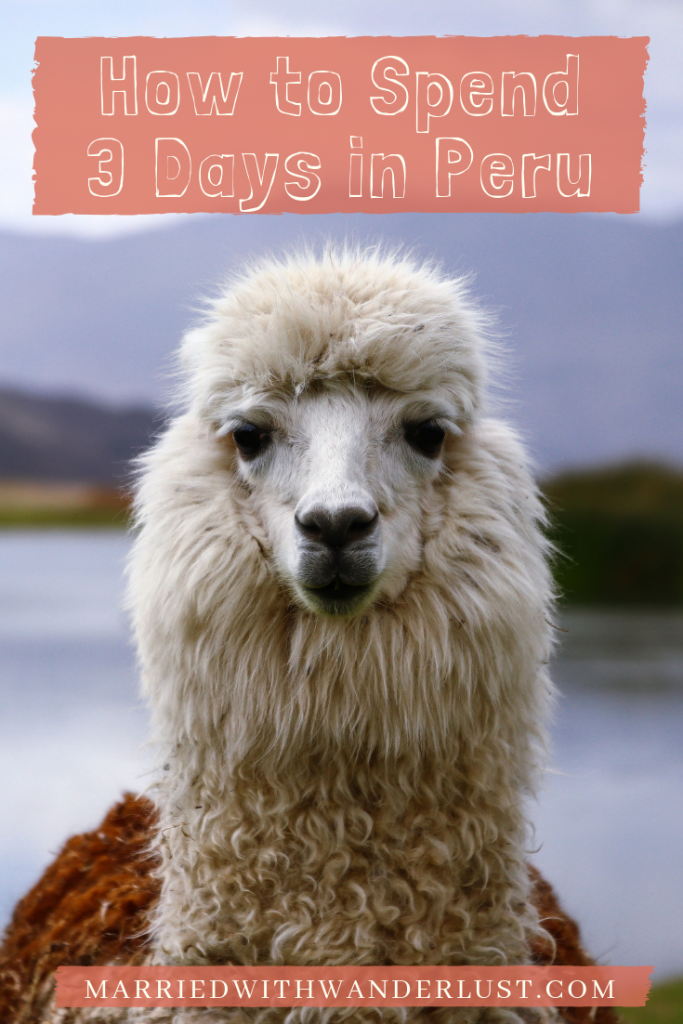 Did you know it's possible to visit Peru in 3 days?! Now, we would HIGHLY recommend that you spend longer if you can. Peru is a gorgeous country with so many unique areas to visit. Obviously, you can't see it all in just 3 days. But for those of you with limited time or just wanting to squeeze in a long weekend trip, it is doable.
We booked our trip to Peru through Gate 1 Travel, but you could certainly follow this itinerary on your own. Having a tour company for a busy trip like this is just a lot easier as you don't have to worry about booking transfers, guides, or moving your luggage! The Gate 1 package we booked was called the "Machu Picchu Express" tour. It's not currently being offered on their website, but keep an eye out or contact them for availability.
Peru in 3 Days: Our Schedule
Day 1: Arrive in Cusco
We flew overnight on Avianca airlines from Miami and arrived in Cusco late morning on what we're calling "Day 1" of our trip. We met up with our tour group in the airport and gathered our luggage.
Don't be surprised if you're feeling a little funny when you step off the plane in Cusco! Altitude sickness is no joke and lots of people (including some in our group of friends) were affected by it. You'll actually see large buckets of coca leaves in the airport for tourists. Wondering why? Check out our post Peru: What to Know Before You Go.
From there, we boarded the bus for our first stop of the trip: Pisac Market. It's approximately an hour drive from the Cusco airport.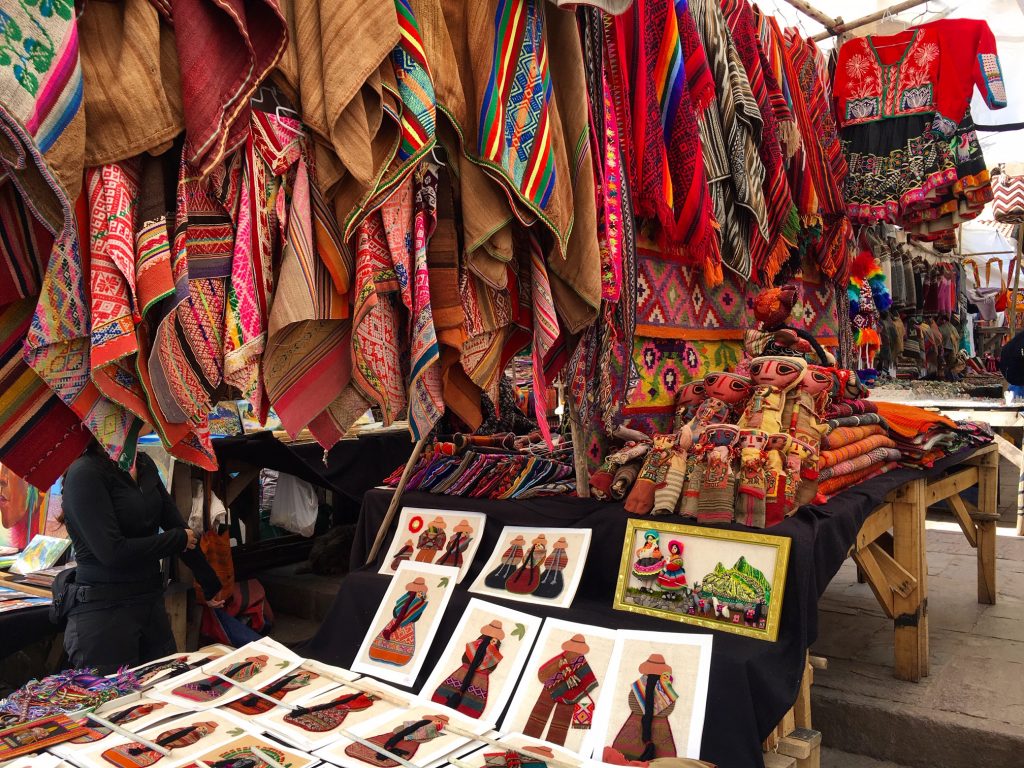 Pisac Market is open daily from 9:00 am to 4:30 pm and is full of stalls selling colorful blankets, clothing, artwork, bags, and other souvenirs. The Sunday market is famous for bringing in vendors from surrounding areas. Plan to spend at least an hour to wander the market, shop, and take photos.
NOTE: You will be expected to tip if you take photos with or of the locals. It is also the polite thing to do. We provide more information here.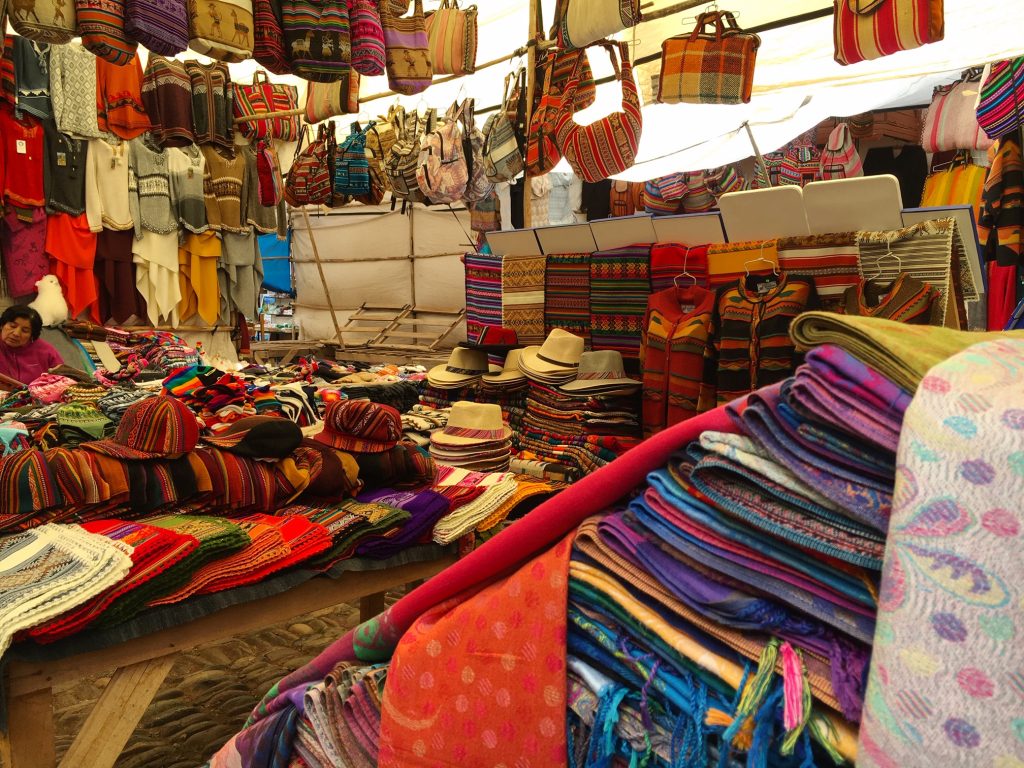 After exploring the market, we headed for Hotel San Agustin in Urubamba. Urubamba is a close drive to the Inca Rail station, which put us at a good jumping-off point to visit Machu Picchu first thing on Day 2.
Day 2: Machu Picchu
If you want to beat the crowds to Machu Picchu, plan on waking up really early! Around 5:00 am, we headed to the Sacred Valley's Ollanta Station located in Ollantaytambo. Sleepy or not, our group was excited to get to Machu Picchu!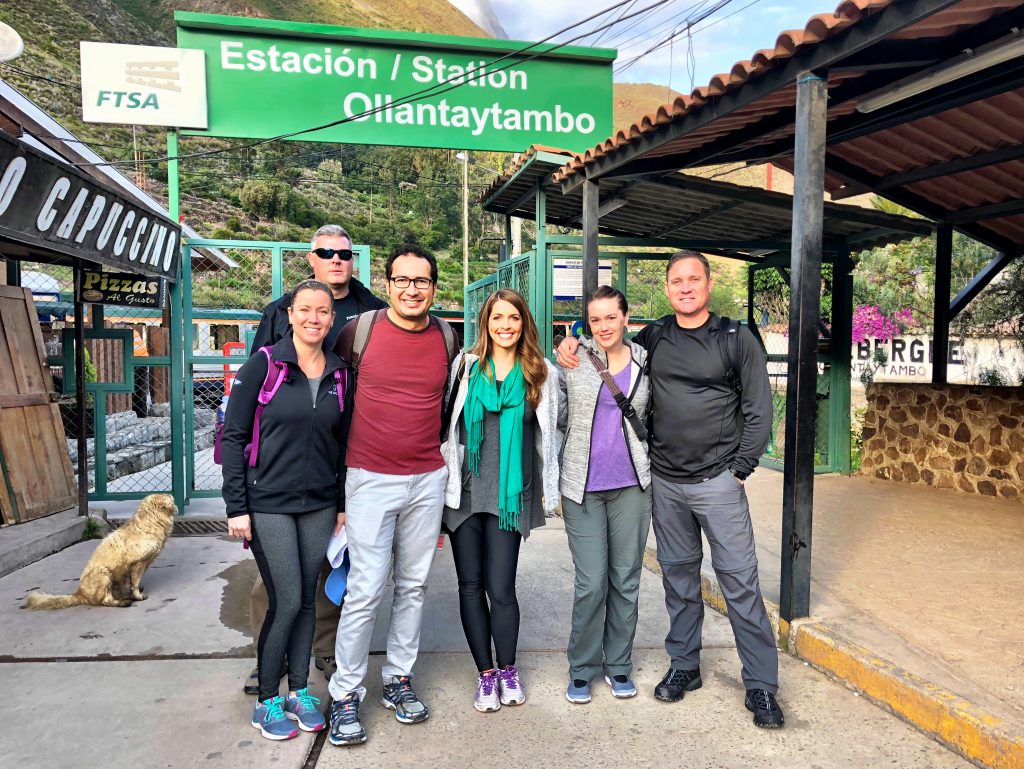 There are several train options available and we took the Inca Rail Executive Train (also known as the Voyager). Though it's the most inexpensive, it did the job and the seats were pretty comfortable.
The train ride to Machu Picchu takes about 1 hour and 40 minutes. You'll get dropped off in the quaint town of Aguas Calientes. From there, you need to take a shuttle bus to the entrance of Machu Picchu. Then it's time for the main event!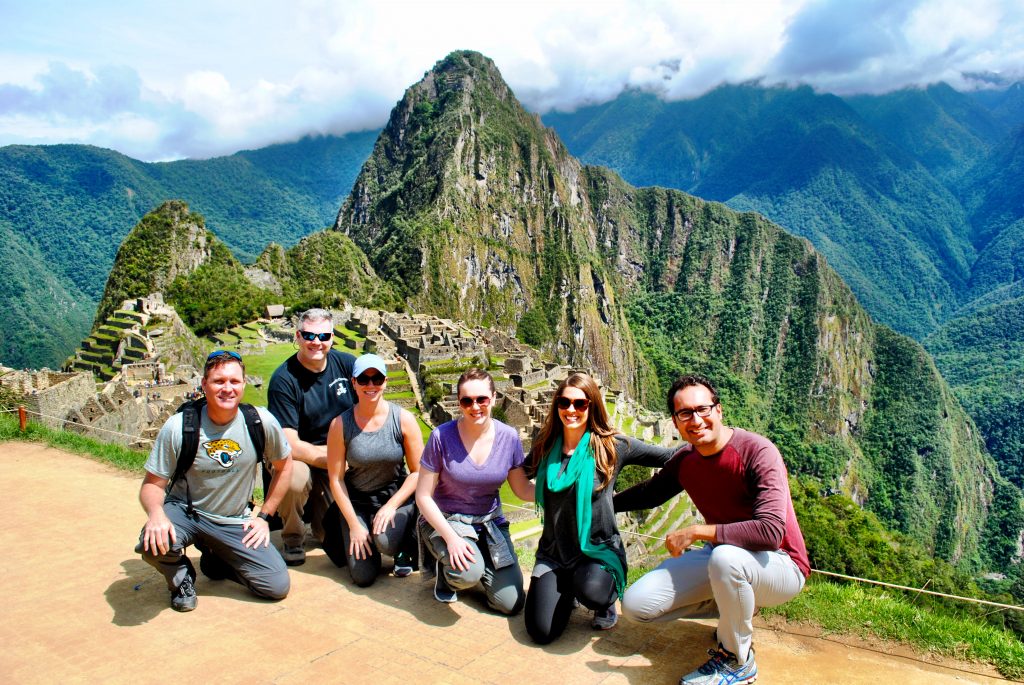 It's true: Machu Picchu is one of those places on earth that will truly take your breath away when you first see it. You'll be tempted to stop and start snapping photos immediately. Don't.
Here are two reasons: 1) You can get better photos the further you walk along the path. 2) Enjoy it first. It truly is incredible to find yourself in a place on earth like at Machu Picchu and just be able to take it in.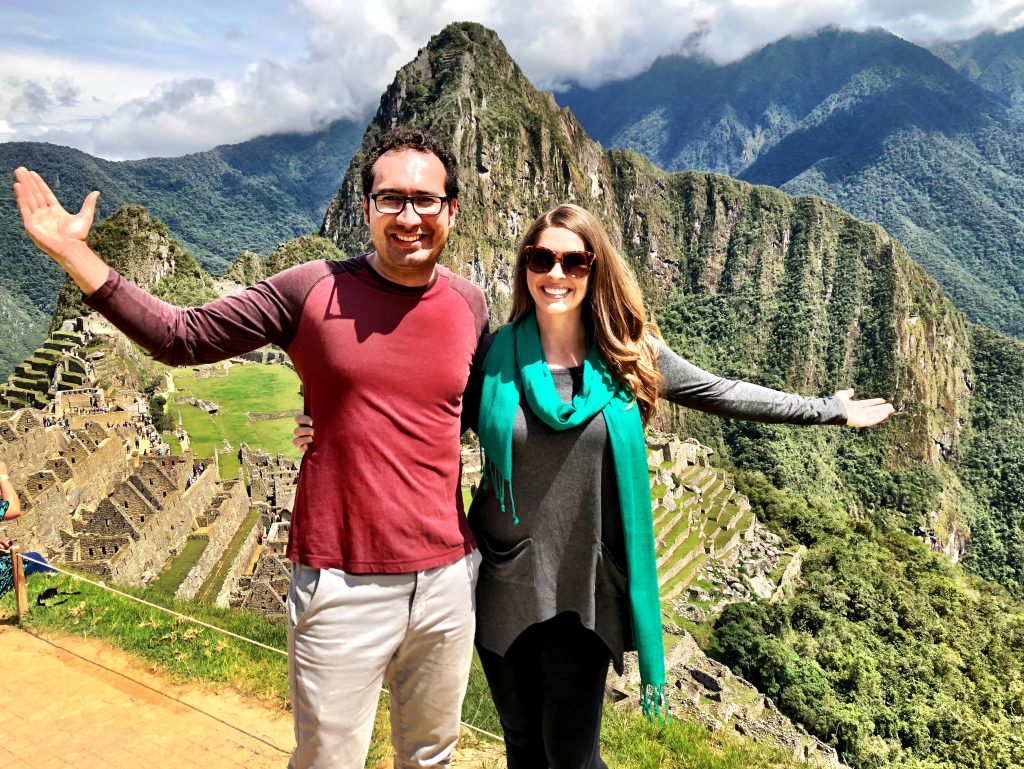 While it's possible to visit on your own, having a tour guide will definitely help you learn as much as possible about the Incan ruins.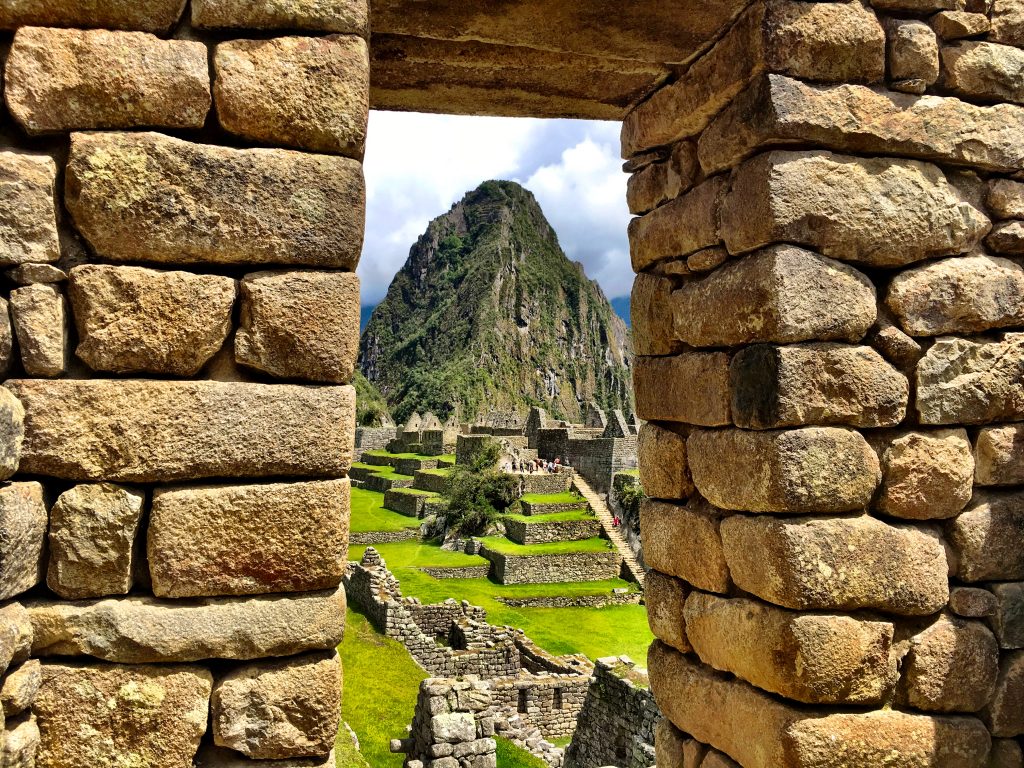 When you finish at Machu Picchu, stop by the booth near the entrance to get your passport stamped. (We have more details in our post on 5 Things You Need to Know About Machu Picchu) Next, take the shuttle bus back to Aguas Calientes for lunch. While you're in line for the bus, grab a beer! There are locals selling them outside the entrance.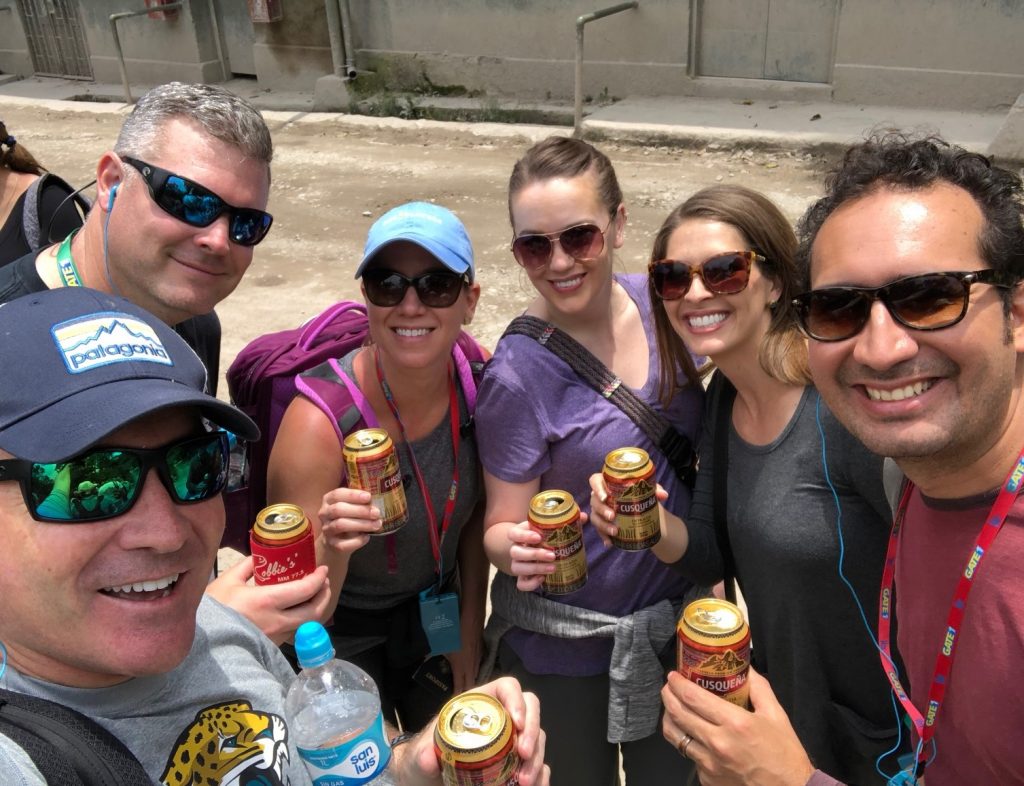 After the day at Machu Picchu, our tour group headed back to Cusco. Once you're settled in your hotel, we recommend spending the early evening exploring the Plaza de Armas.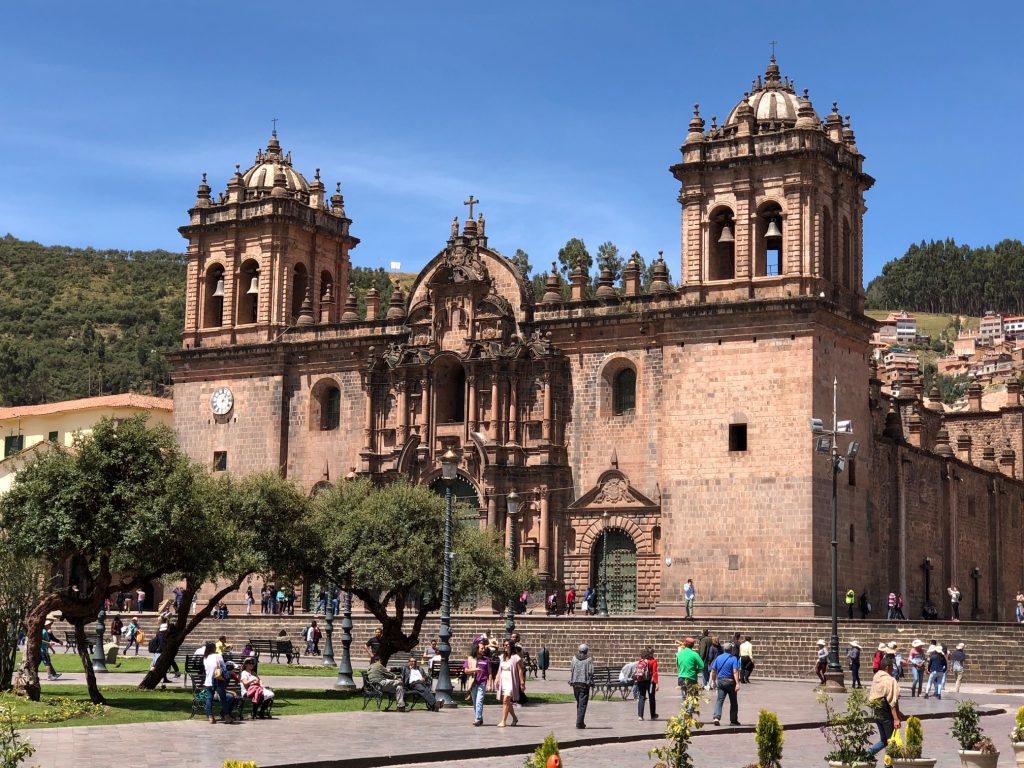 This bustling main square is home to many shops, restaurants, bars, and local vendors. You'll also find the iconic Cusco Cathedral where you can see the painting of the Last Supper with guinea pig as the main course.
Yes, guinea pig is a delicacy in Peru and it's actually quite delicious! We suggest ending your evening with a delicious dinner in the square and giving it a try. We definitely recommend Inka Grill (we happened to be there on Thanksgiving and had guinea pig for our Thanksgiving dinner).
Day 3: Exploring Cusco and the Sacred Valley
We recommend you spend your third day seeing what the Sacred Valley has to offer. There are so many archaeological ruins outside of just Machu Picchu that are beckoning to be explored!
We hired an amazing private guide (see our post on the Sacred Valley for his information) and saw so much more than anyone else we talked to from the original Gate 1 tour group. The third day with Gate 1 was a "leisure" day and you could take one of their optional tours or go out on your own.
During our full-day tour, we visited the Chincero Weaving Center, the Maras salt mines, the Moray agricultural terraces, Ollantaytambo fortress, the Awana Kancha alpaca farm (feed the alpacas!), and Sacsayhuaman.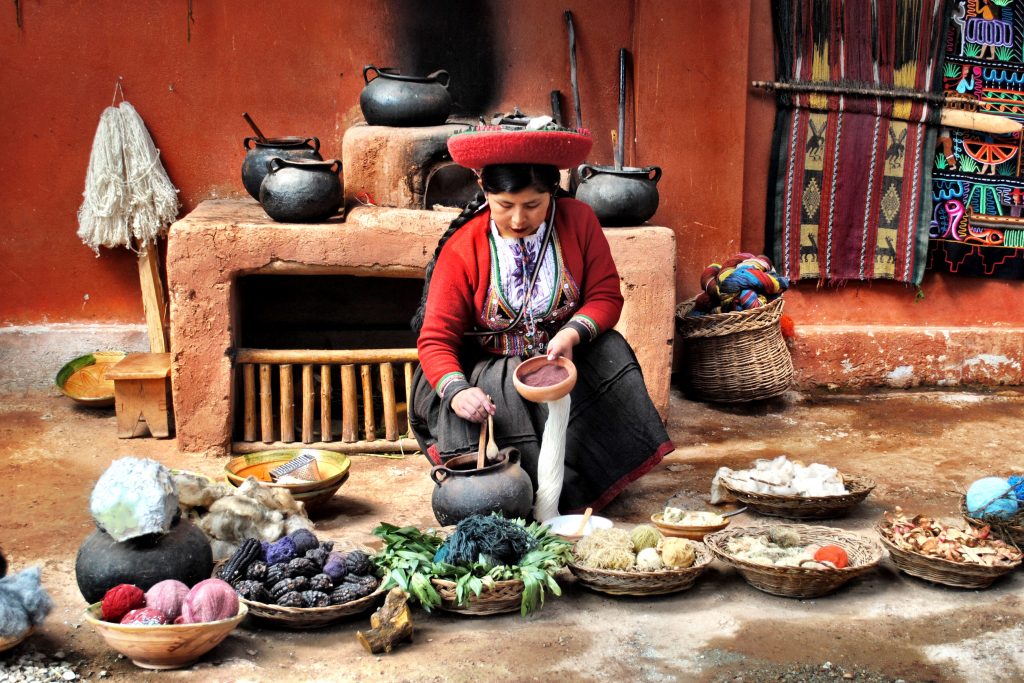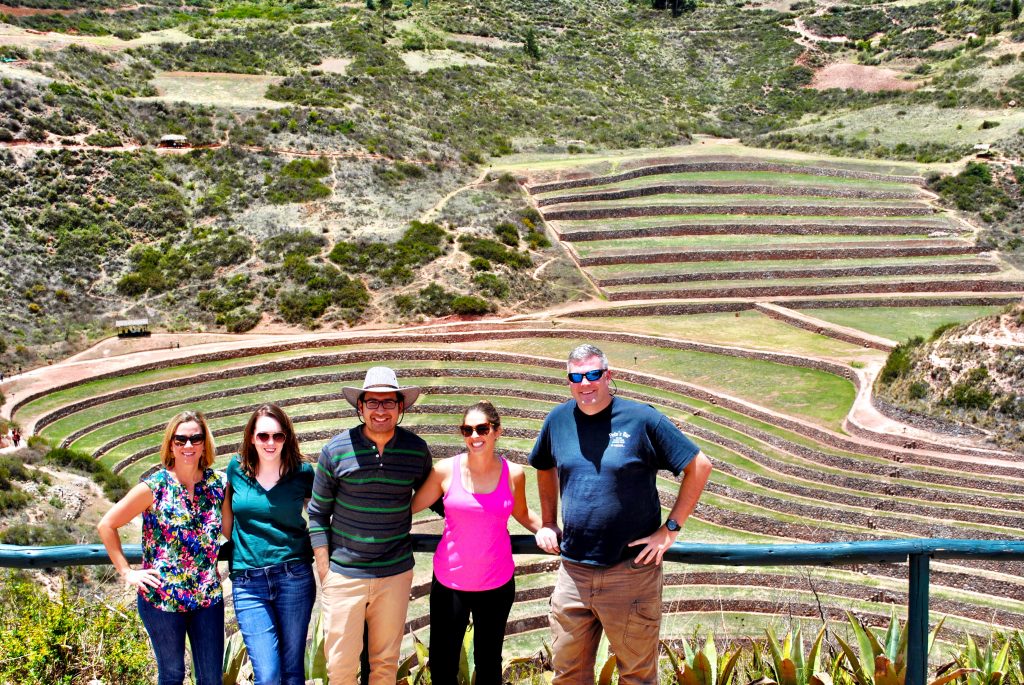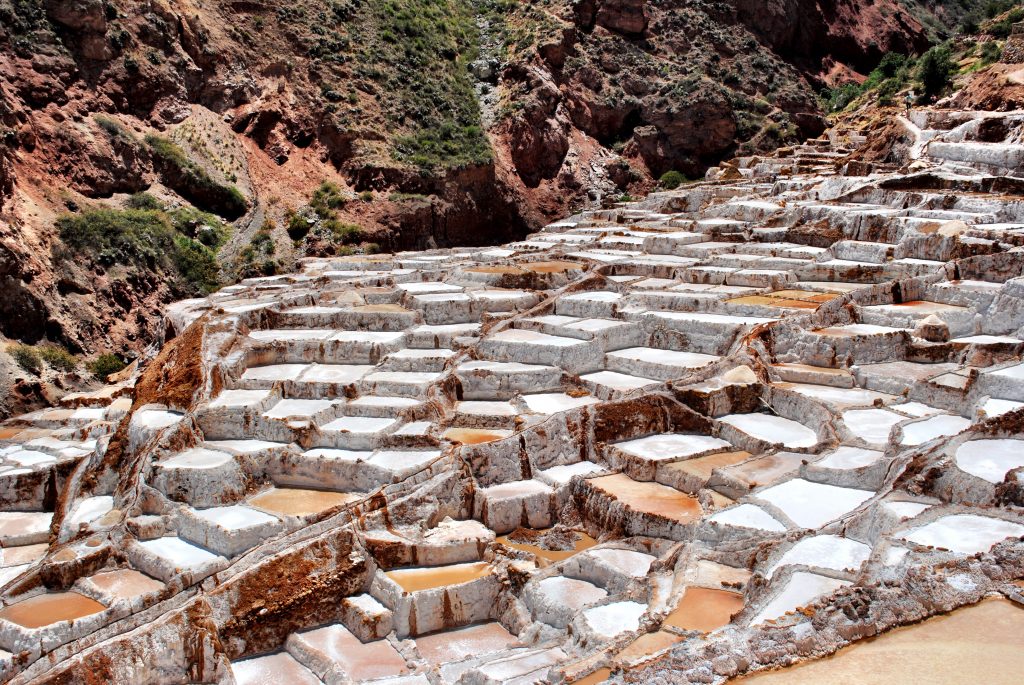 You'll be back in Cusco with enough time to enjoy dinner and the nightlife one more time. Another dinner recommendation: Cicciolina. The gnocchi was great and the squid ink pasta was also really popular (so much so that it was sold out when we were there).
For nightlife, we really enjoyed Mama Africa and Paddy's Irish Pub (the highest Irish-owned pub in the world).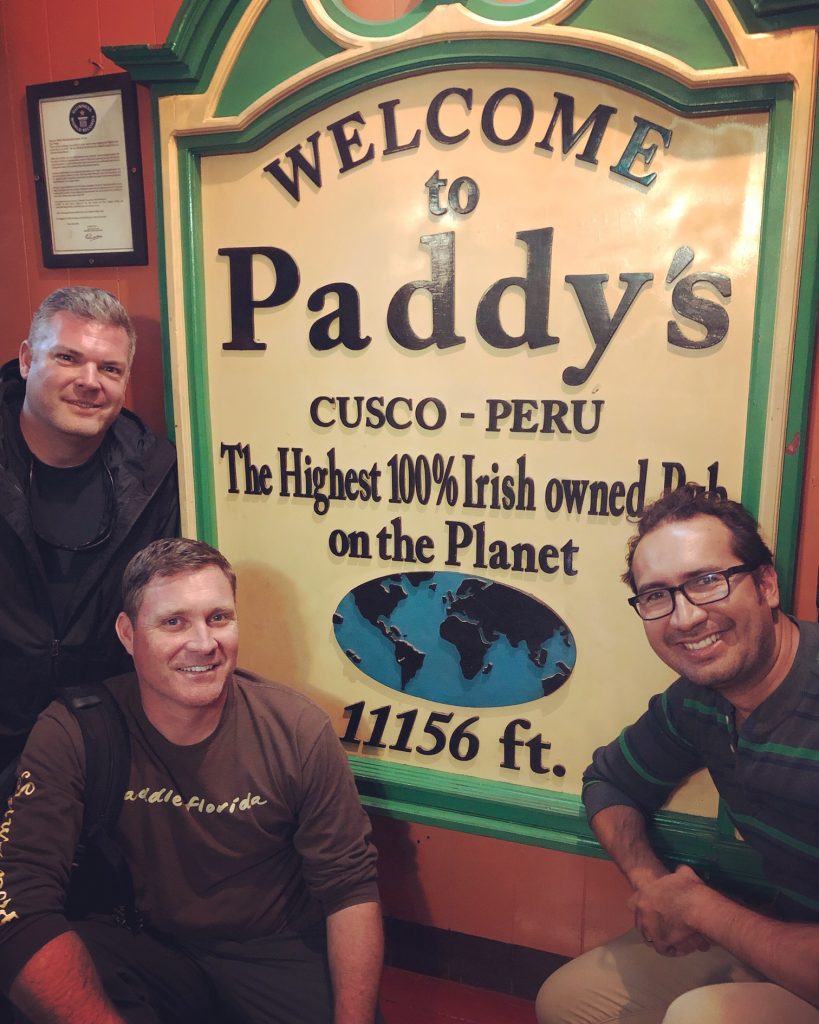 Day 4: Return home
Always the worst part of the trip, eventually you have to go home. We headed to the airport in the morning and were back in Miami by late afternoon.
Need more Peru inspiration?
Check out these other posts on our blog: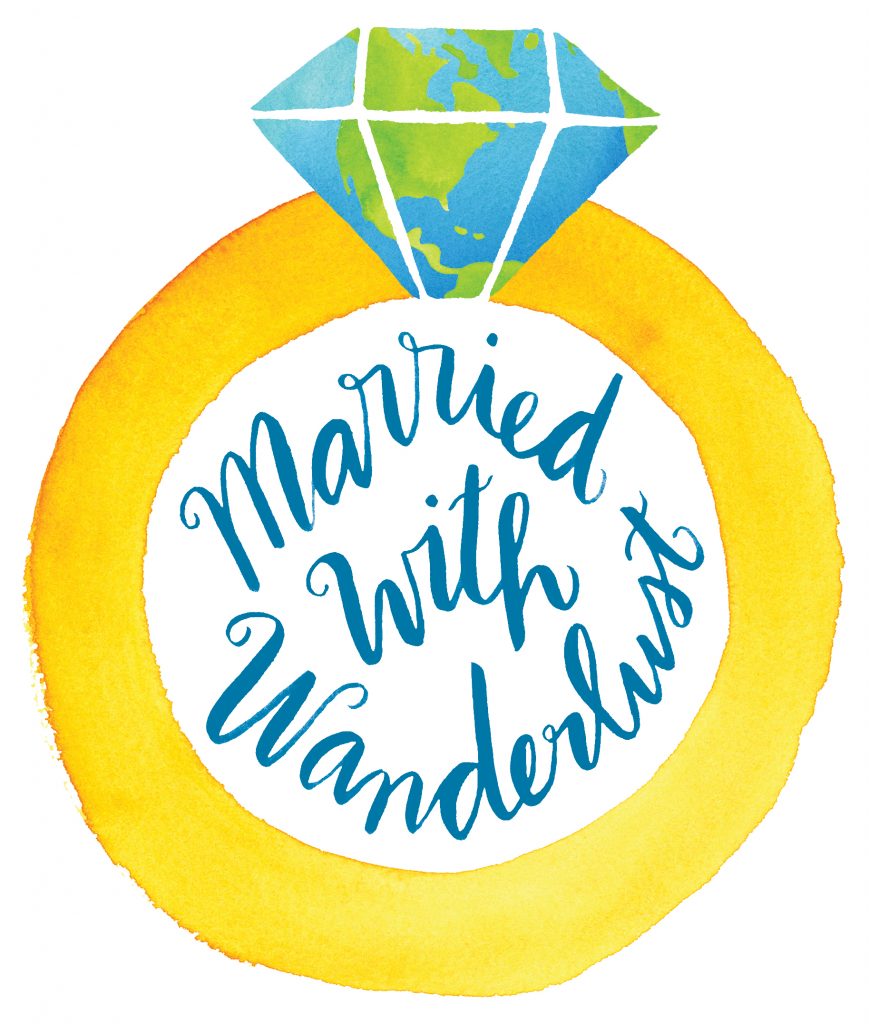 Enjoy our blog post? Pin it to share with others!