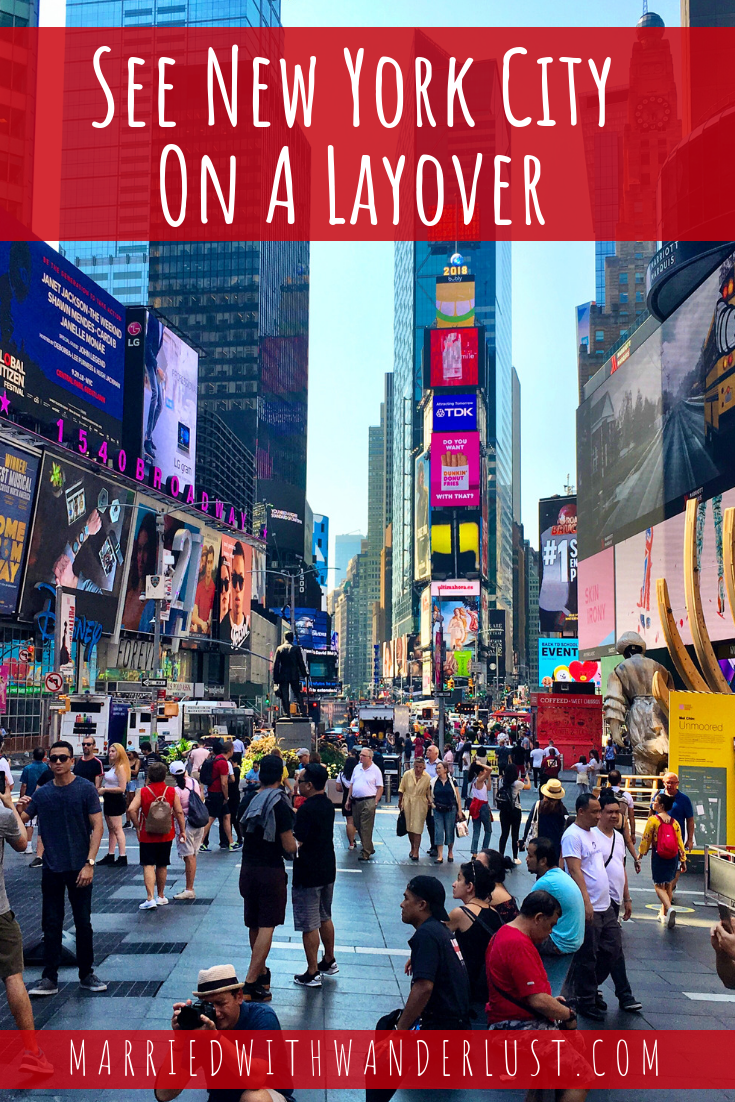 Even though I grew up only a 4-hour drive from NYC, my first trip to the Big Apple was just a few weeks ago! WC and I were on our way to the Azores and planned our flights so that we could have about an 8 hour layover in New York City. I was unsure what we'd be able to squeeze in during our layover in New York City and was surprised at how much we got to see!
Depending on what interests you, this itinerary can certainly be tailored. We also did most of this by walking with some subway rides. Depending on your abilities, you may need to utilize more of the subway and taxis. Hopefully this will give you some inspiration and tips on how to see the Big Apple with a limited amount of time!
Getting to the City
We arrived at JFK airport around 8:30 am and had carried on our bags so we wouldn't have to go to baggage claim. Unless you're traveling really light or able to go ahead and check your bags for your next flight, I'd suggest using the luggage Storage facility at JFK. We were fortunate that our arriving and departing flights were both from Terminal 4. The baggage storage is also in Terminal 4 so that made it pretty easy.
NOTE: There is supposed to be another baggage storage office in Terminal 1.
The price for storage depends on the size of your bag and the flat fee is for 24 hours. Our small size suitcases were $12 each. According to the posted sign, bags measuring 25″-26″ are $16, bags measuring 27″-32″ are $20, and all larger sizes are $24.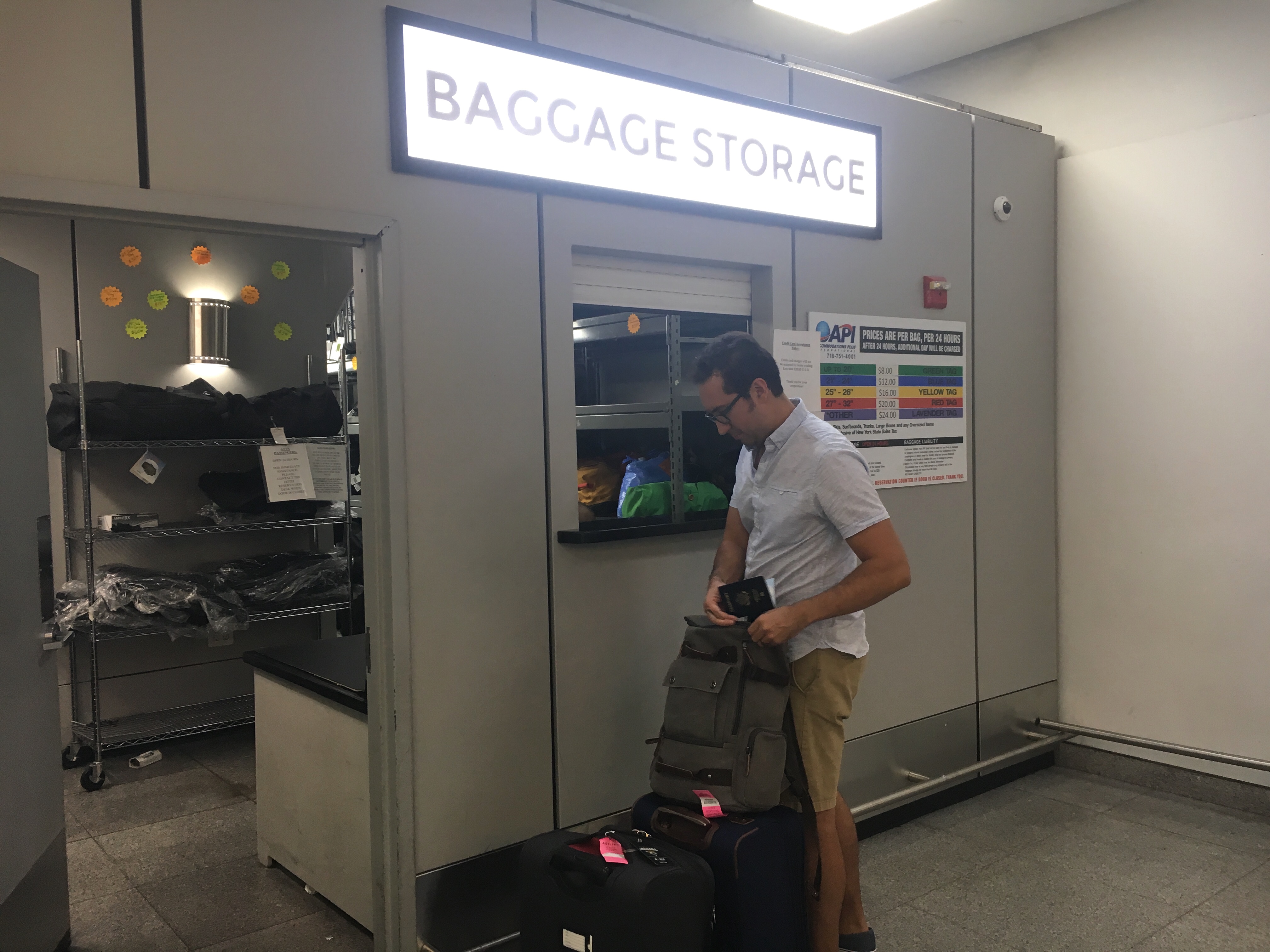 I did some research beforehand, so I knew we wanted to take the AirTrain to Manhattan. You can board the AirTrain just up the escalator from the baggage storage office. You will need to take the AirTrain to Jamaica Station and then board either the Long Island Railroad or the NYC Subway E train. The LIRR is a little faster, but more expensive. The subway will take a little longer but is cheaper. We took the subway to Penn Station and that's where we started our day!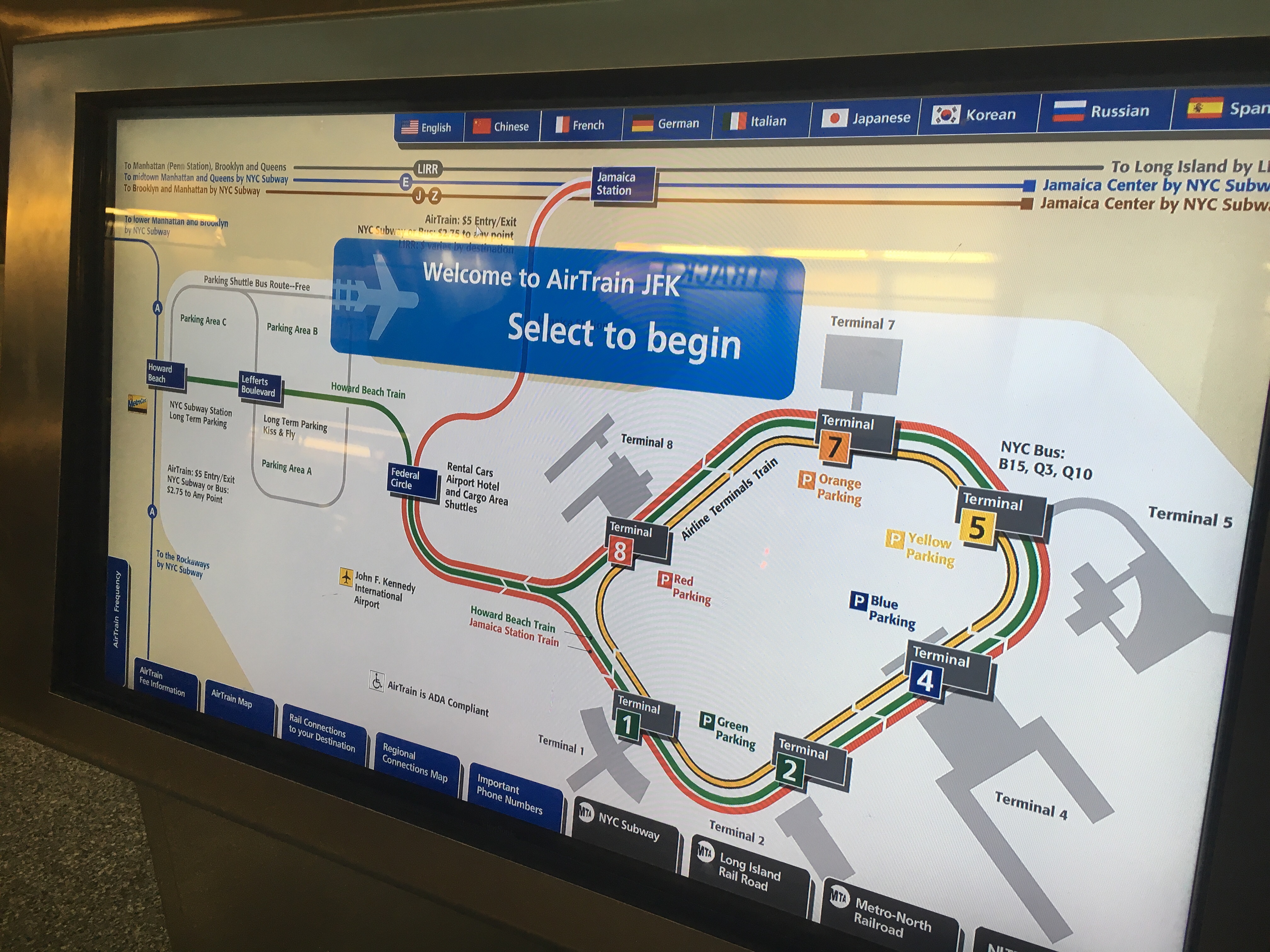 What to Do on a Layover in New York City
You might be surprised how much you can fit into your layover in New York City! We even ended up back at the airport with some time to spare. Below is everything we did in chronological order.
Times Square
For a first-timer to NYC, Times Square is a must-do. You've seen it on movies and TV, but it's so much more to see it in person!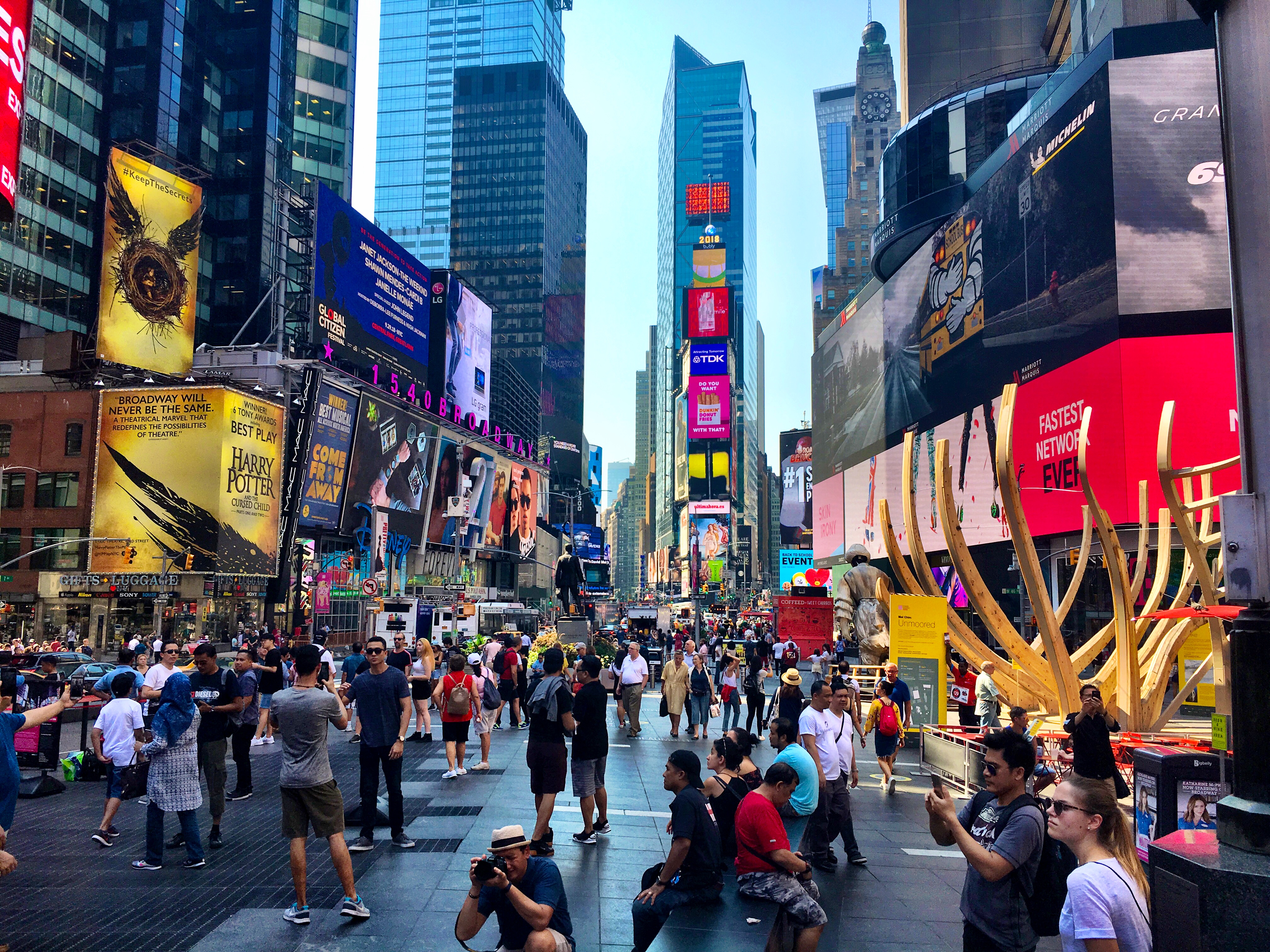 From Penn Station, Times Square is just about a 10-15 minute walk. I just loved the hustle and bustle of the area and watching all of the other tourists looking around in awe. It was fun to think about how many of them were just like me and seeing it for the very first time!
Central Park
Next stop: Central Park. You can walk here from Times Square in about 10-15 minutes.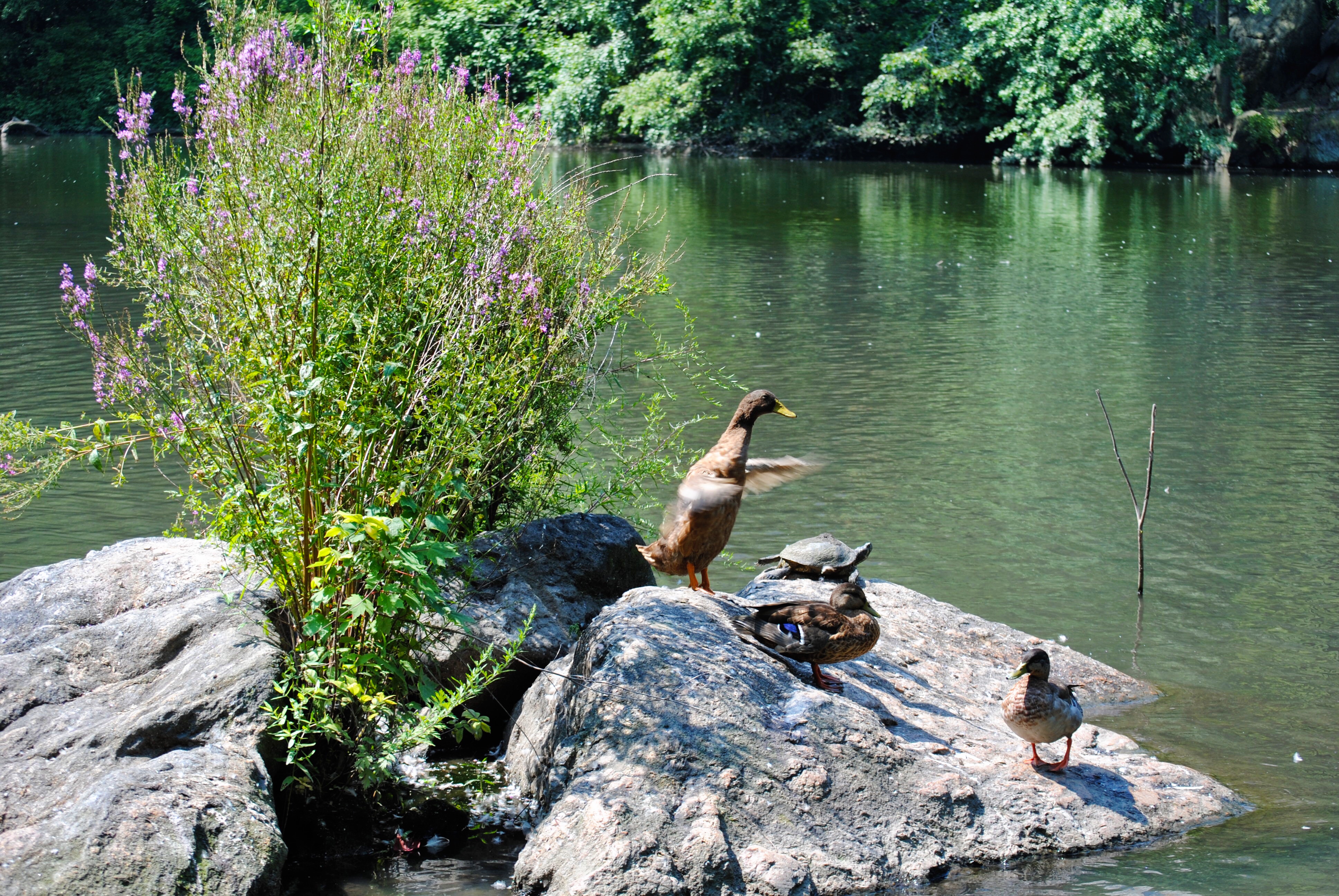 If you follow our blog, you know how much I love parks: San Diego's Balboa Park being my favorite. Central Park, of course, is probably the country's most famous park and I couldn't visit NYC for the first time without checking it out.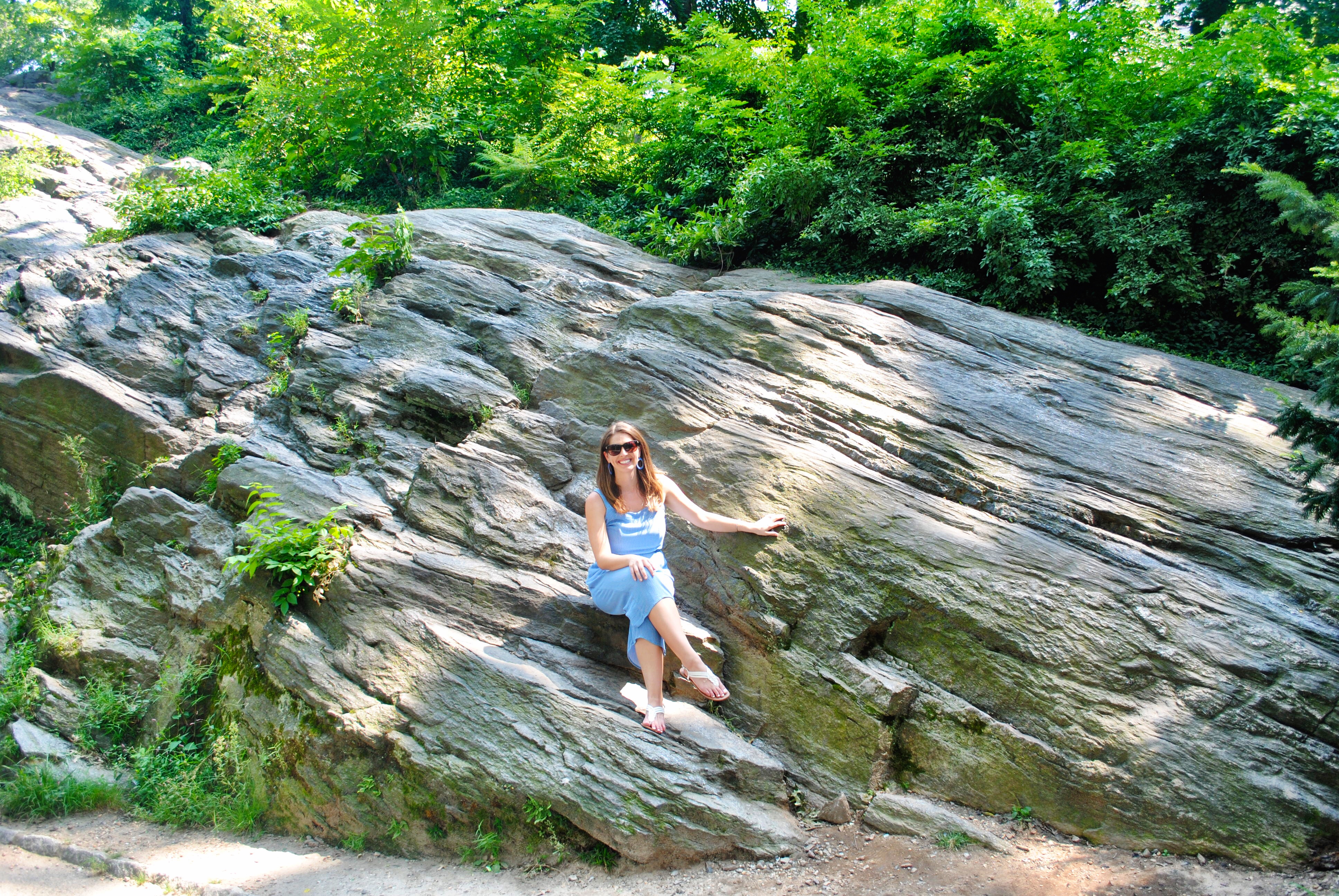 It's striking to think about the size of Central Park and how it literally sits smack dab in the middle of the country's largest city. Literally, it's a massive, beautiful park full of rocky hills and ponds surrounded by skyscrapers. What's not to love about that peace in the middle of the New York City hustle and bustle?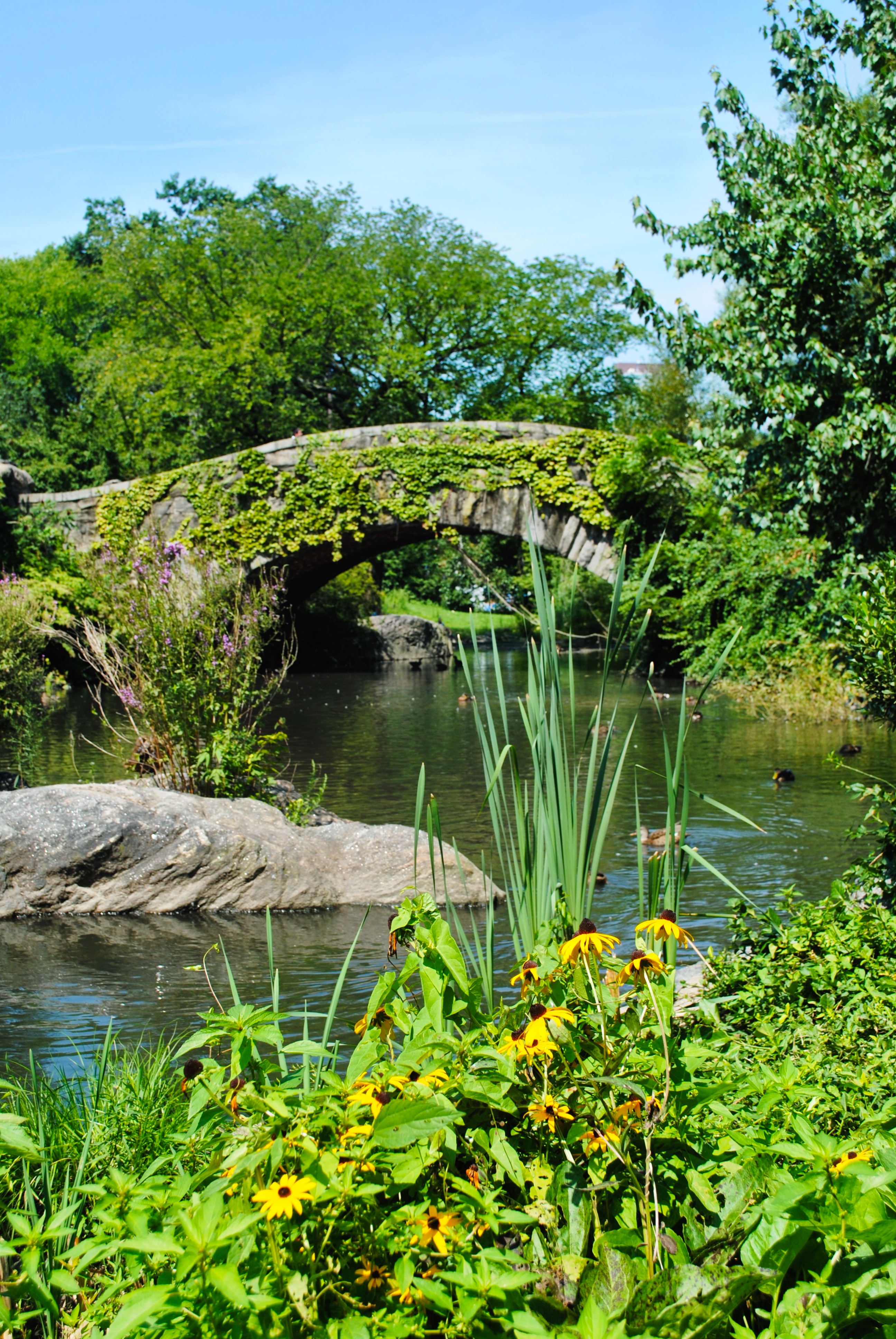 It was a HOT day in NYC so we only walked a small portion of the park. We'll have to get back there someday to explore it even further!
Brooklyn Bridge
From Central Park, we walked to the subway station and took the train to the stop for City Hall. While walking to the World Trade Center, we got a quick look at the Brooklyn Bridge. We didn't walk over it, but you can with more time.
9/11 Memorial
If you were alive on September 11, 2001, you no doubt remember exactly where you were when you found out about the terrorist attacks. Both WC and I were in school and watched the aftermath on TVs before being sent home early. Seeing the 9/11 Memorial for the first time brought back those memories and reminded us of so many people whose lives are forever changed because of that day.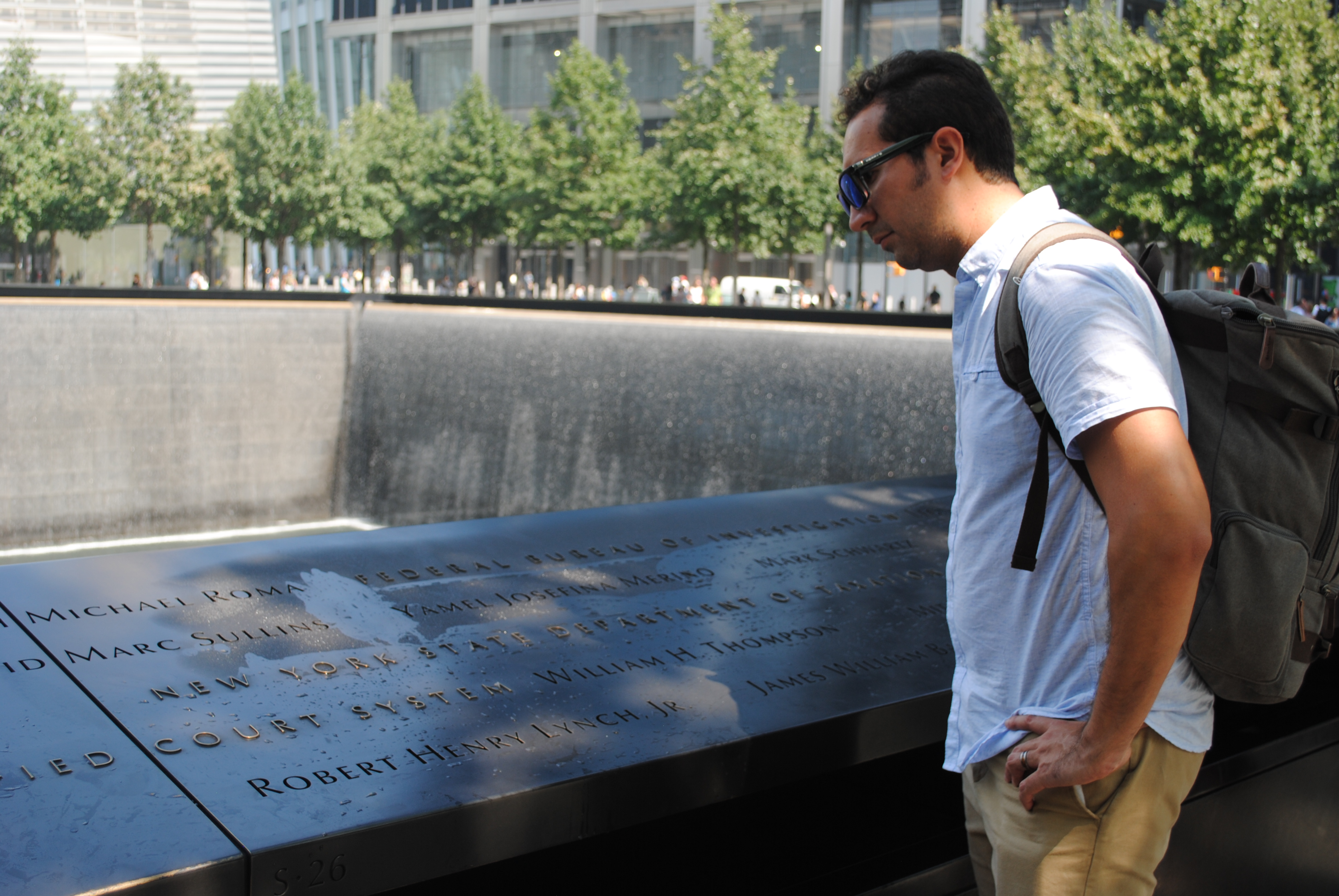 Visitors are actually invited to touch the names on the Memorial. Signs are posted throughout the park letting you know it's OK to do so.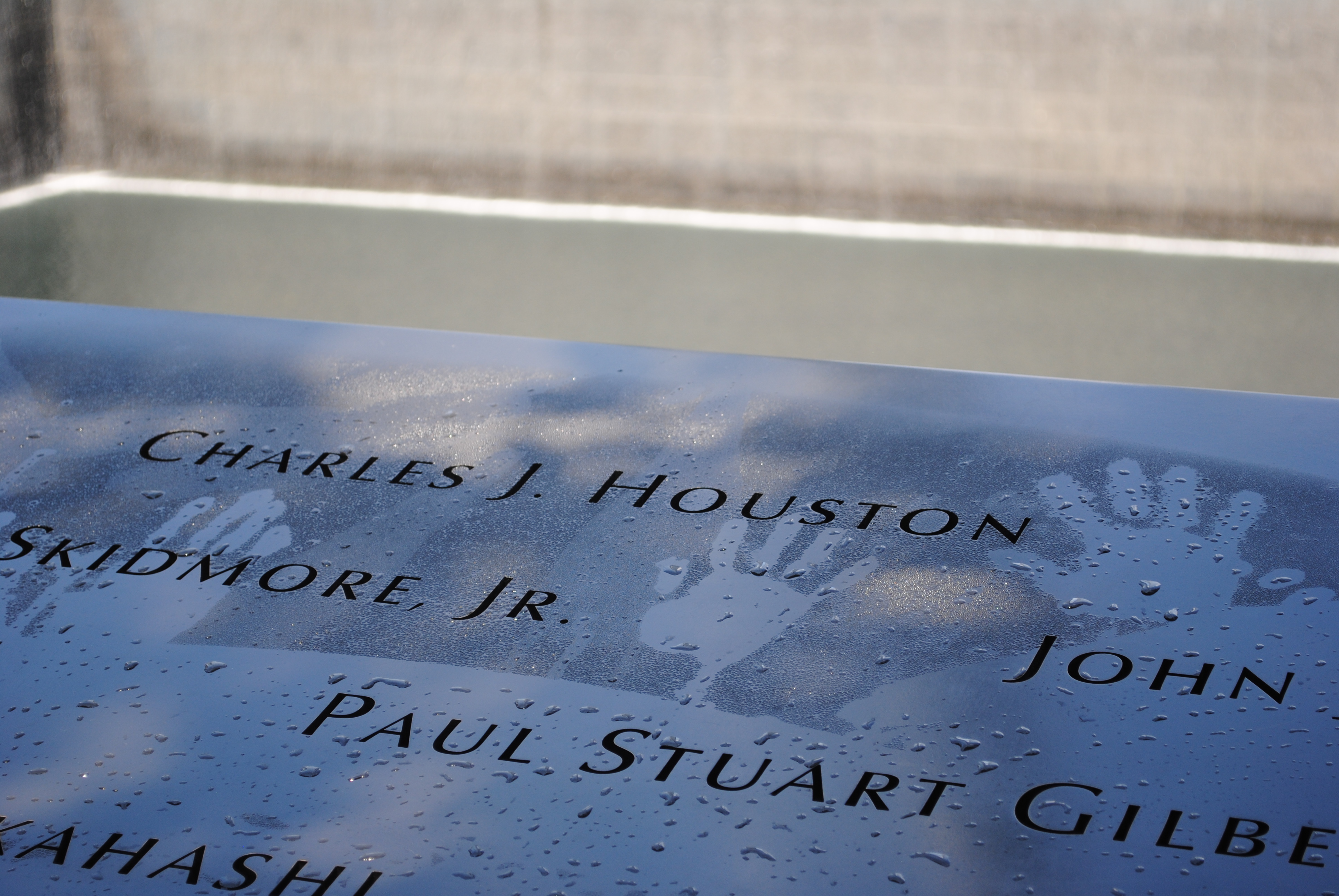 I recently read that a white rose at the Memorial usually means the staff is honoring the birthday of the victims.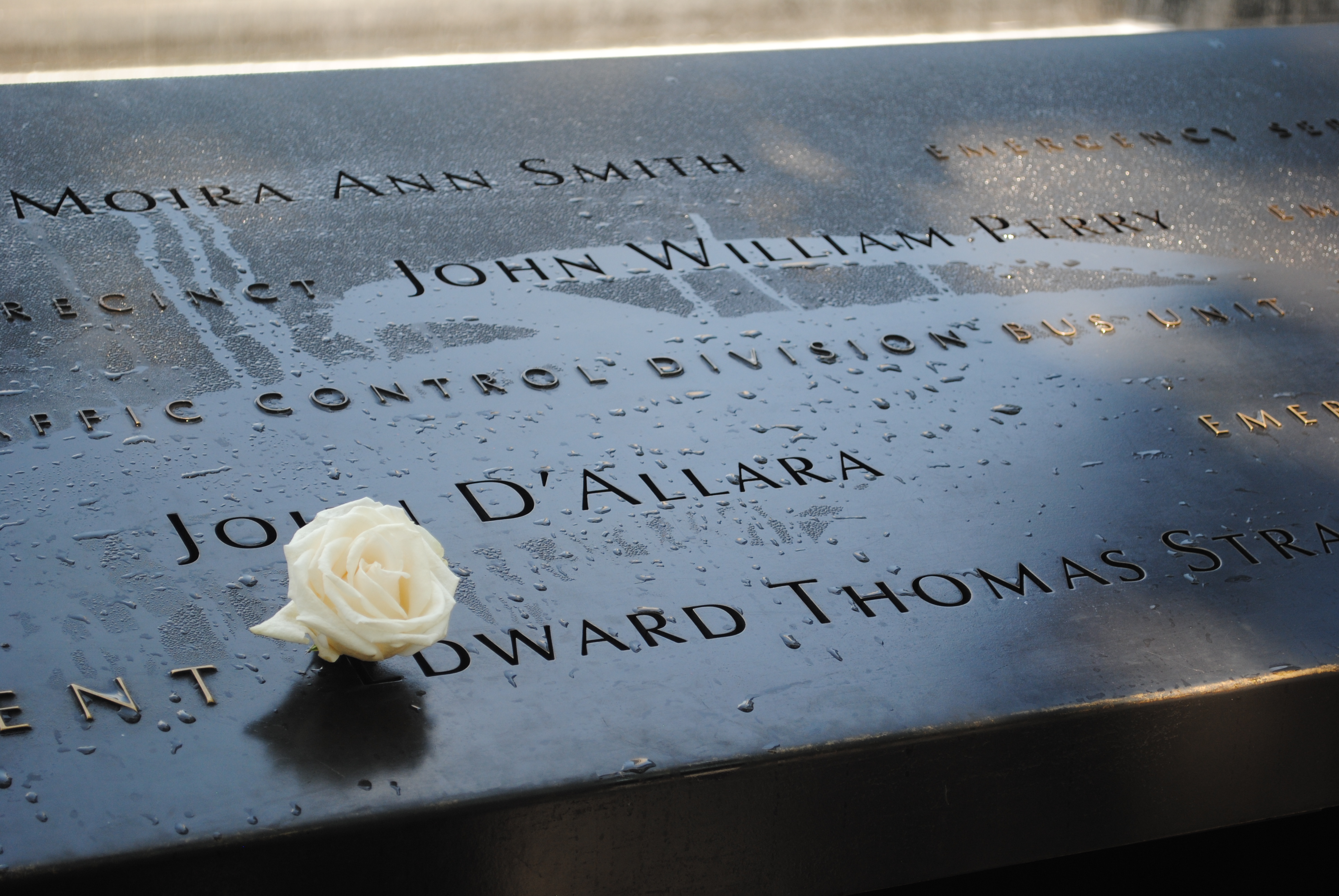 We were really struck by the Survivor Tree located to the side of one of the large memorial fountains. As the placard explained, the Callery pear tree was found amidst the wreckage, charred from the fires, but somehow was still hanging on. Recovery workers saved the tree and moved it to a nursery where it was eventually began to regrow its branches.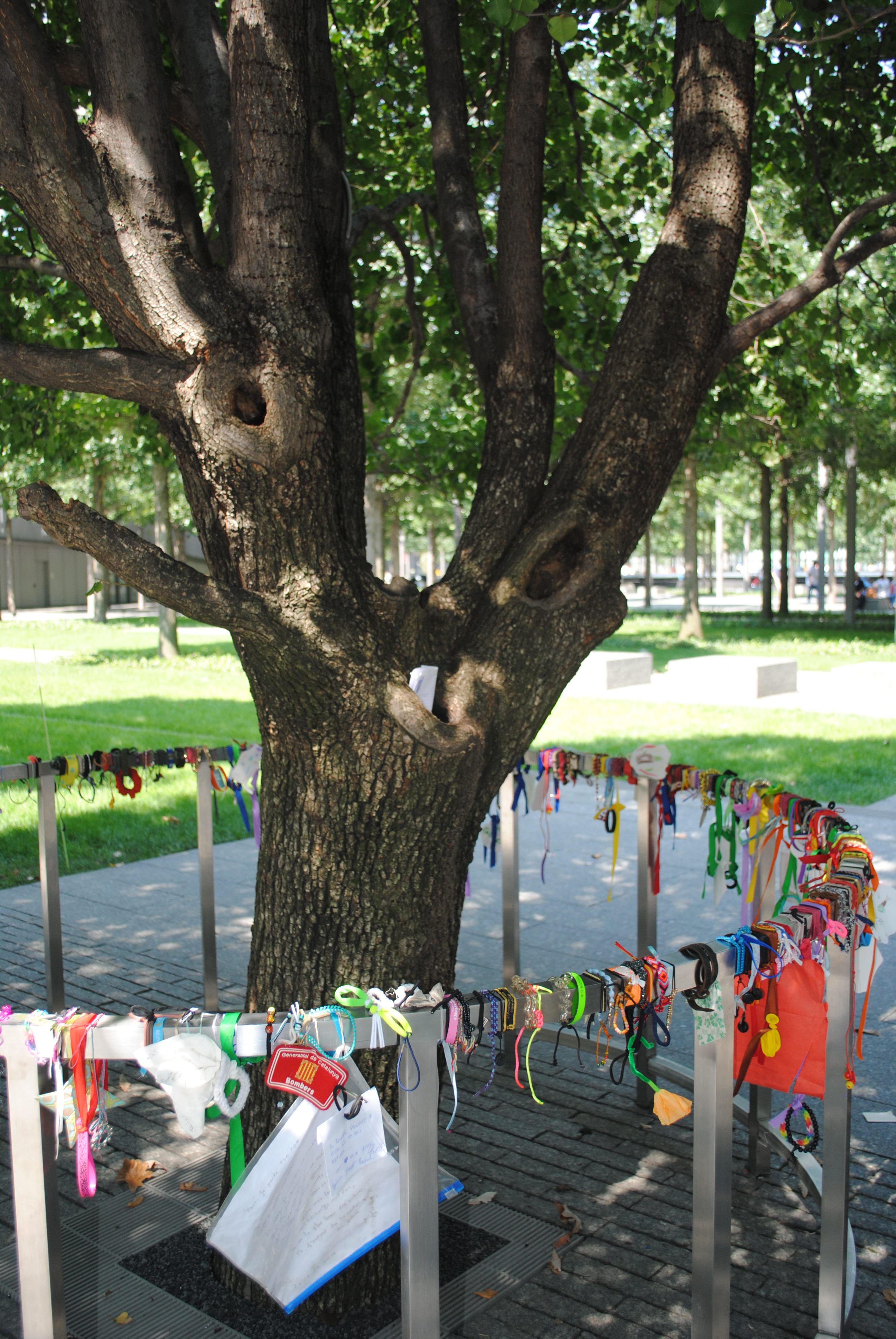 Today, the tree is a living symbol of resilience. Visitors have attached bracelets and trinkets to the railing, I imagine, to encourage the survivors and show solidarity.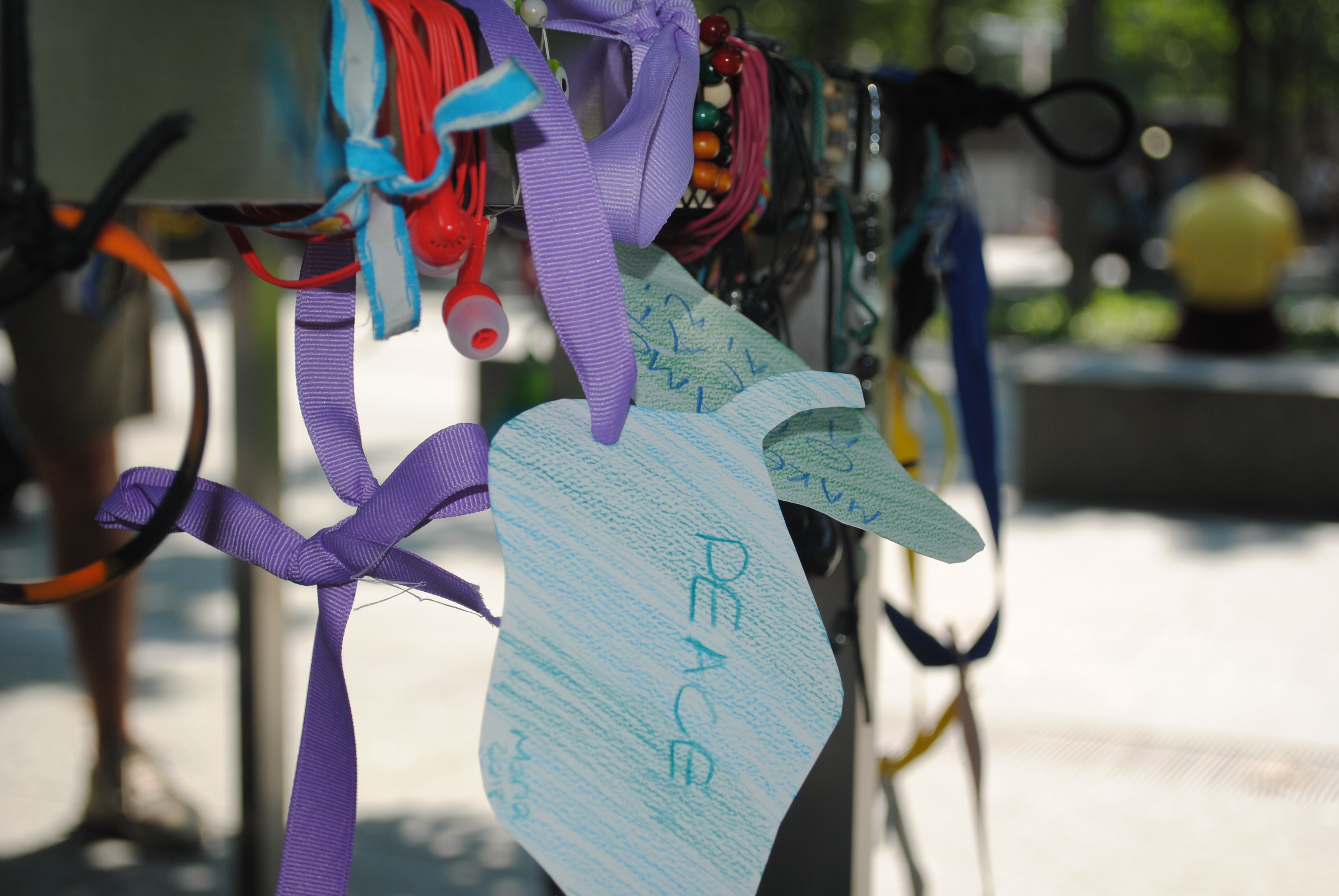 Staten Island Ferry & Statue of Liberty
From the 9/11 Memorial, you can walk to the Staten Island Ferry terminal. Along the way, you'll pass along the side of Battery Park. This is where you can catch a variety of ferries such as cruises to the Statue of Liberty. With limited time (and depending on your budget), we'd suggest the Staten Island Ferry. Why? It's FREE!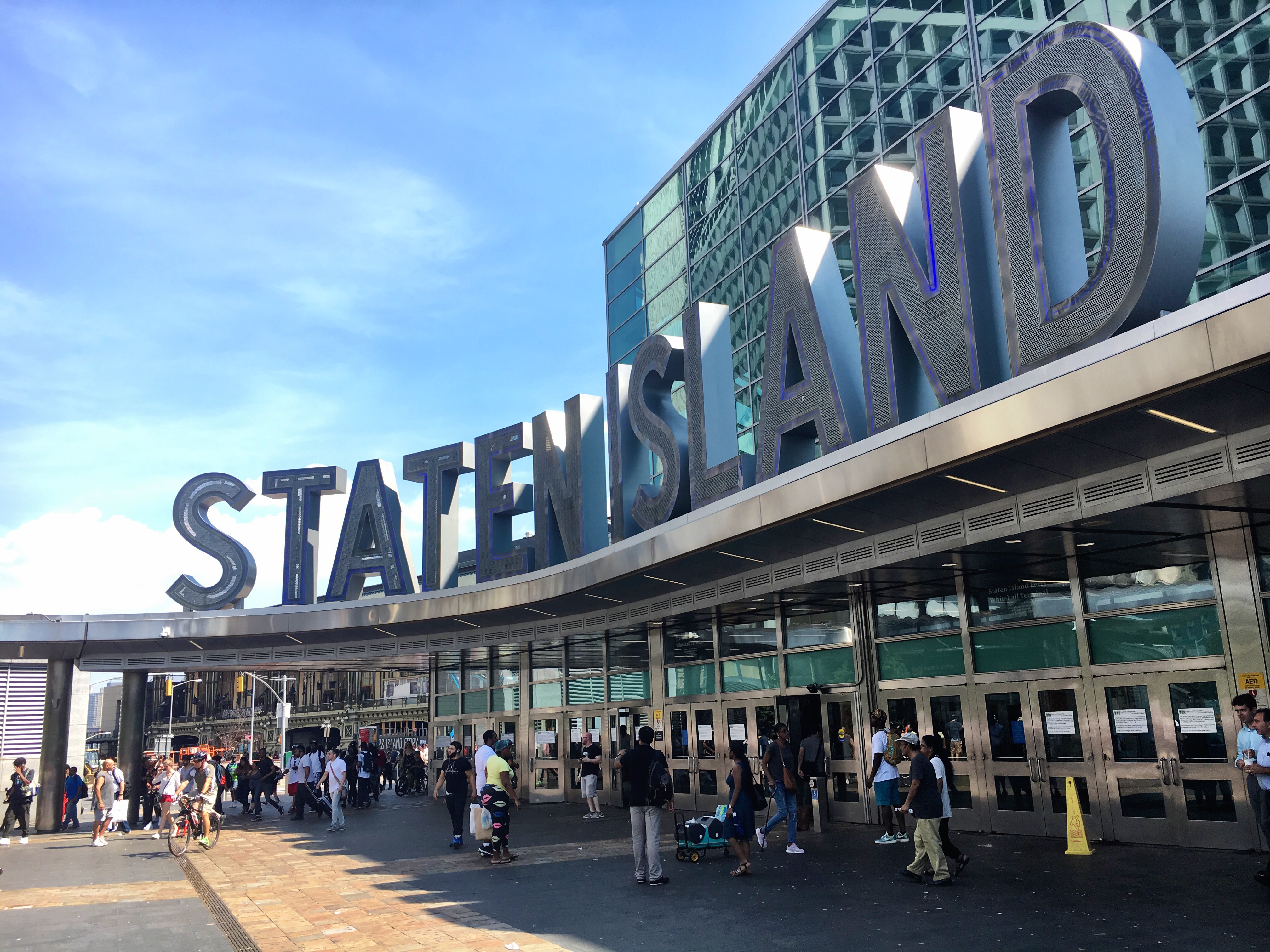 The Staten Island Ferry departs every 30 minutes and the ride to Staten Island is about 25 minutes. The ferries may be packed during rush hour, so take that into consideration if you're on a layover with limited time. There is also an altered schedule on some major holidays.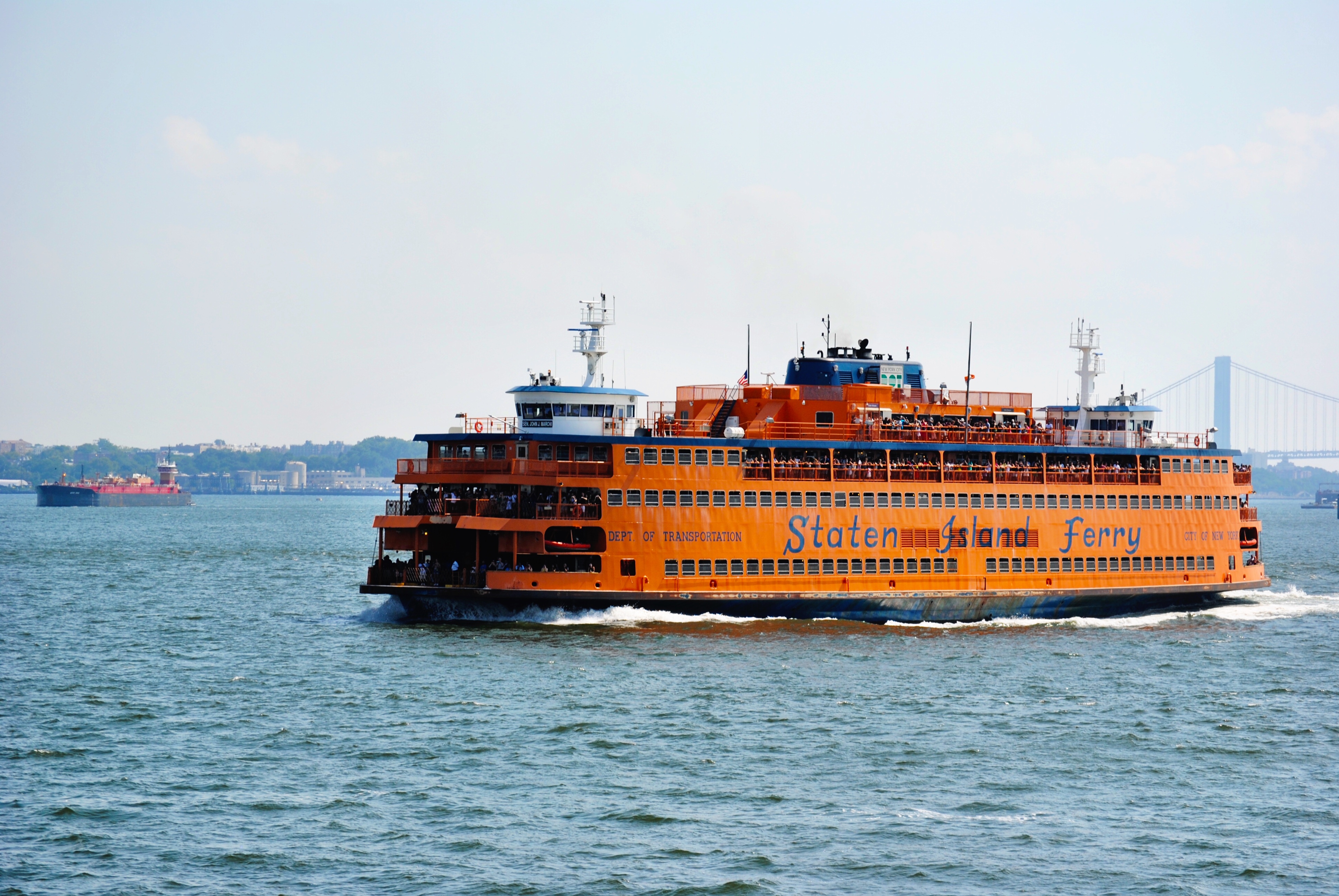 While the Staten Island Ferry doesn't take you directly to the Statue of Liberty, you will get a great view!
TIP: On the first trip TO Staten Island, grab a spot along the edge on the right side of the ferry. This will give you the BEST view. We didn't realize on our way there so we had limited photo access. (see photo below with other tourists in the shot)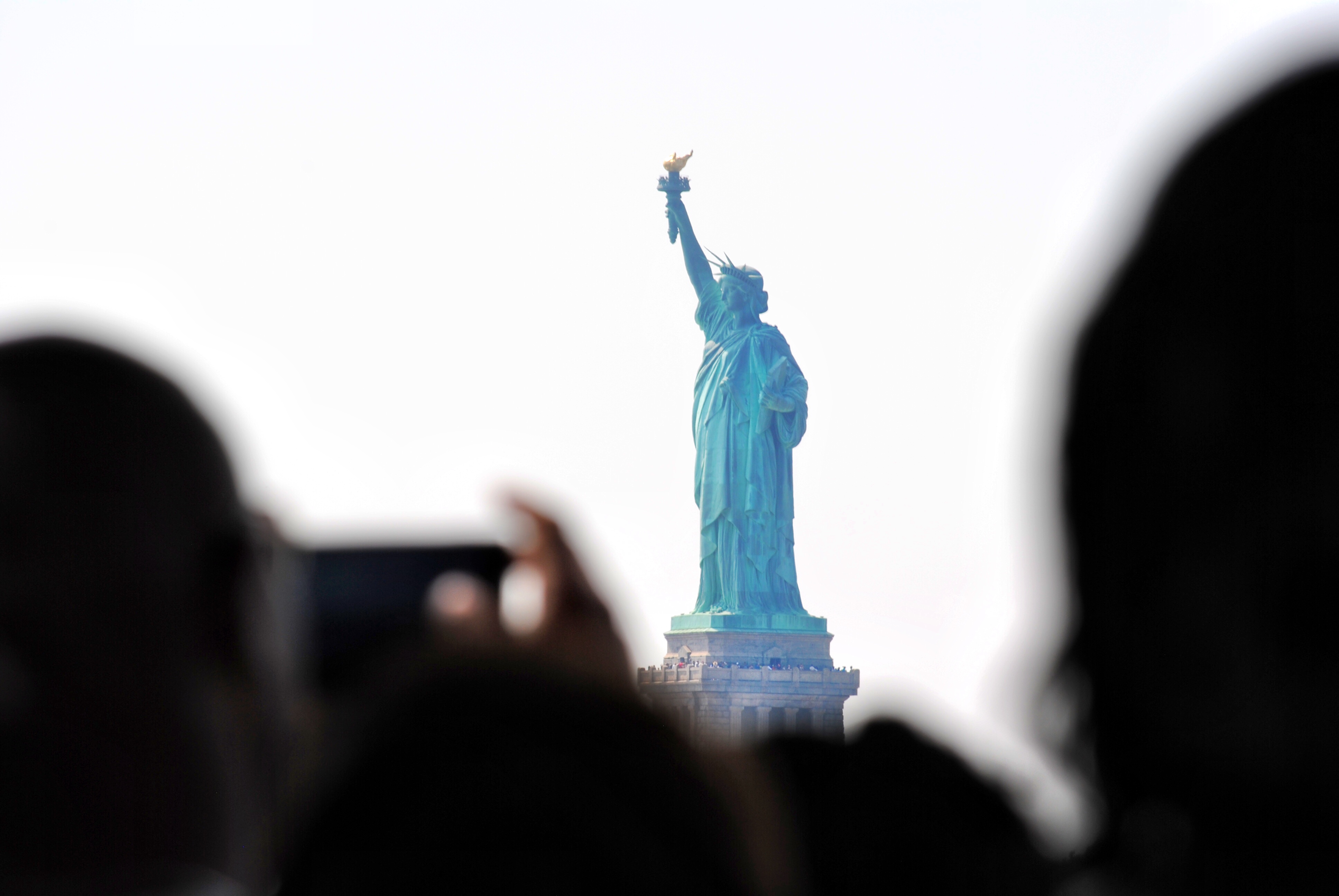 On the way back, you'll now know what side to be on. However, the return ferry does not get as close so it won't be as good of a photo opp. Fortunately, I had a camera with a 200mm lens so I was able to snap a decent photograph.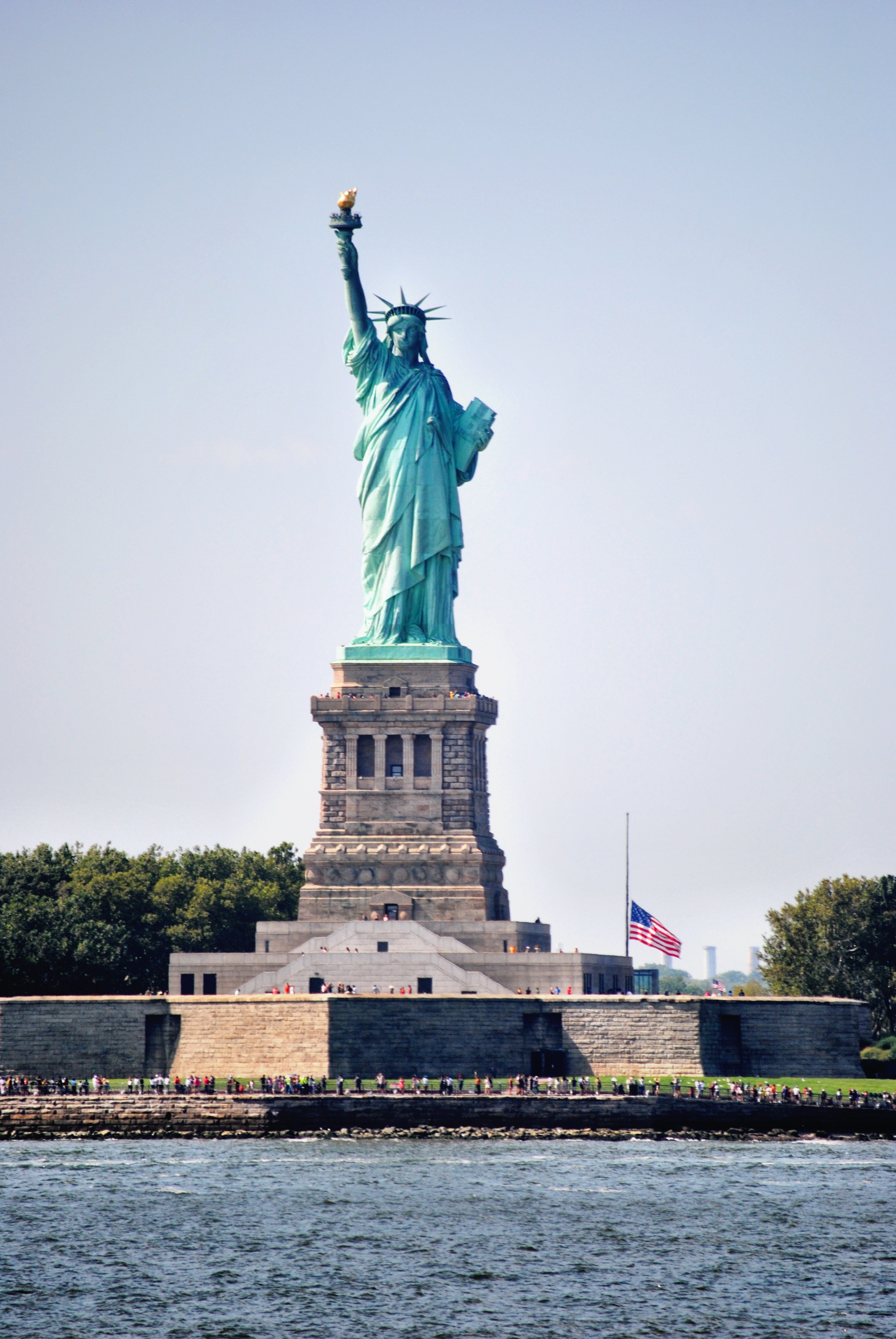 And That's A Wrap!
We promise you'll be exhausted & satisfied after this day in New York City and ready to board your plane to the next destination!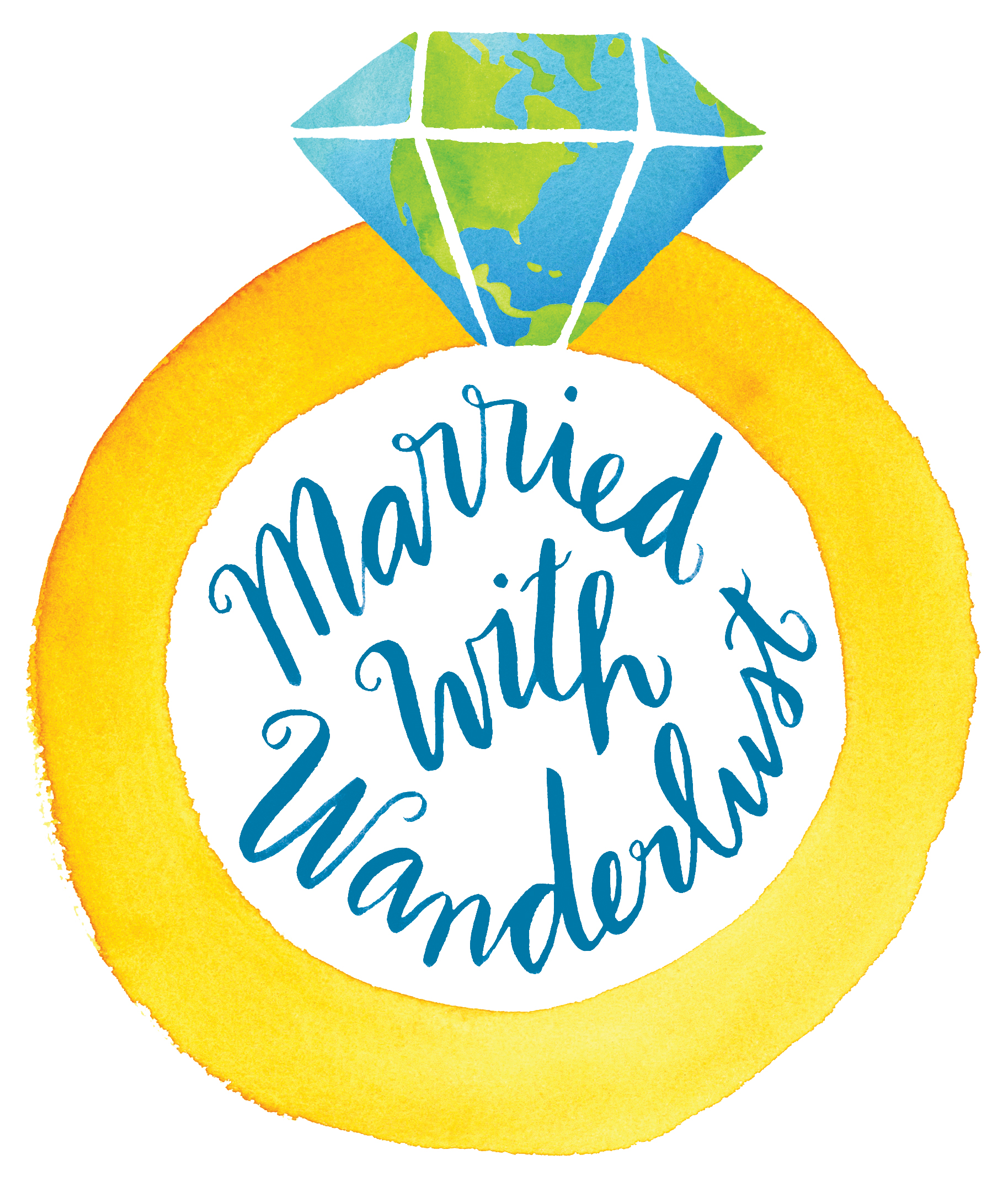 Enjoy our blog post? Pin it to share with others!