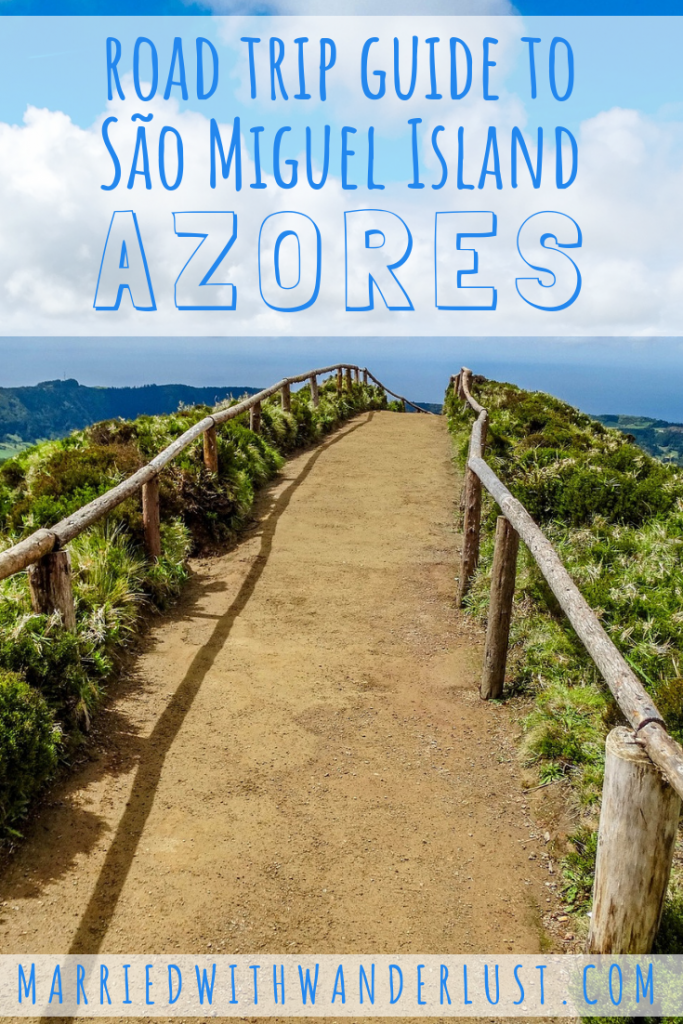 It's hard to decide which part of São Miguel Island is our favorite, but today's itinerary has some of the best views you'll see in the Azores! This itinerary is for the western side of the island. You'll also want to check out our guide to the center of São Miguel Island and our guide to the eastern side of the island.
PLANNING TIP: Check the weather when you first arrive in the Azores and plan this itinerary for the day with the best weather and clearest skies.
São Miguel Island Driving Itinerary – Day 2
Miradouro da Boca do Inferno
This was one of our favorite spots on São Miguel Island. Miradouro da Boca do Inferno offers great views in all directions but it's also a peaceful spot that's not overcrowded with tourists (at least not when we were there).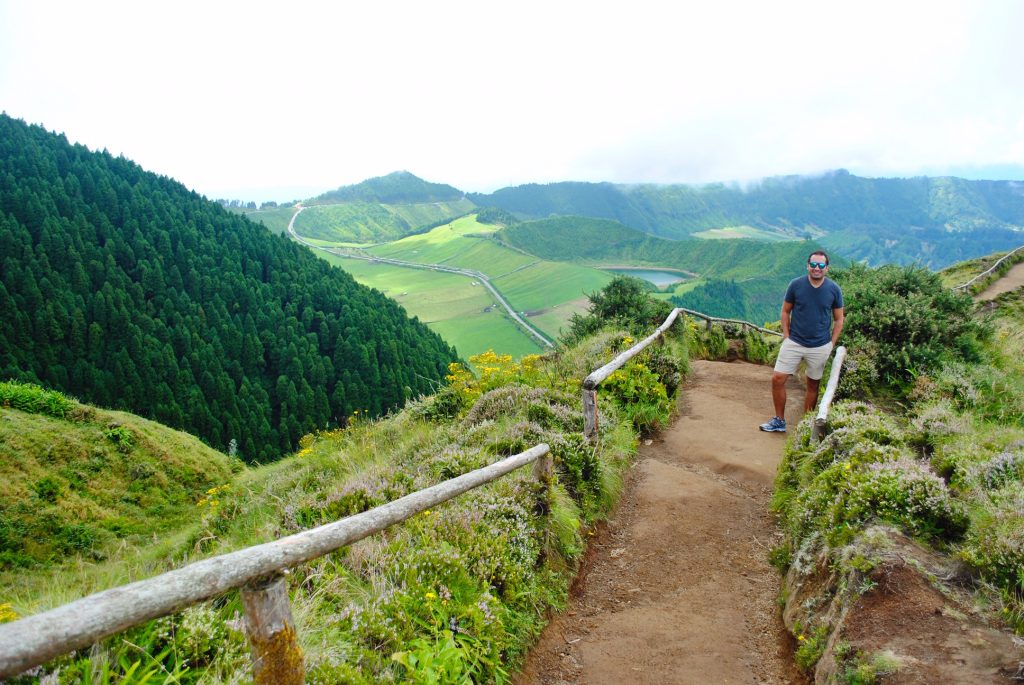 Getting to this spot is slightly more difficult than some of the others, because it's not located immediately off the roadside. Coming from our hotel in Ponta Delgada, we followed Google maps until it brought us to a gate on the right with a sign for Lagoa do Canario. Turn right and head down the dirt road. Drive down the dirt road for about 4-5 minutes or so (if I recall, it curves to the left a bit). Eventually you will see a set of stairs near some picnic tables.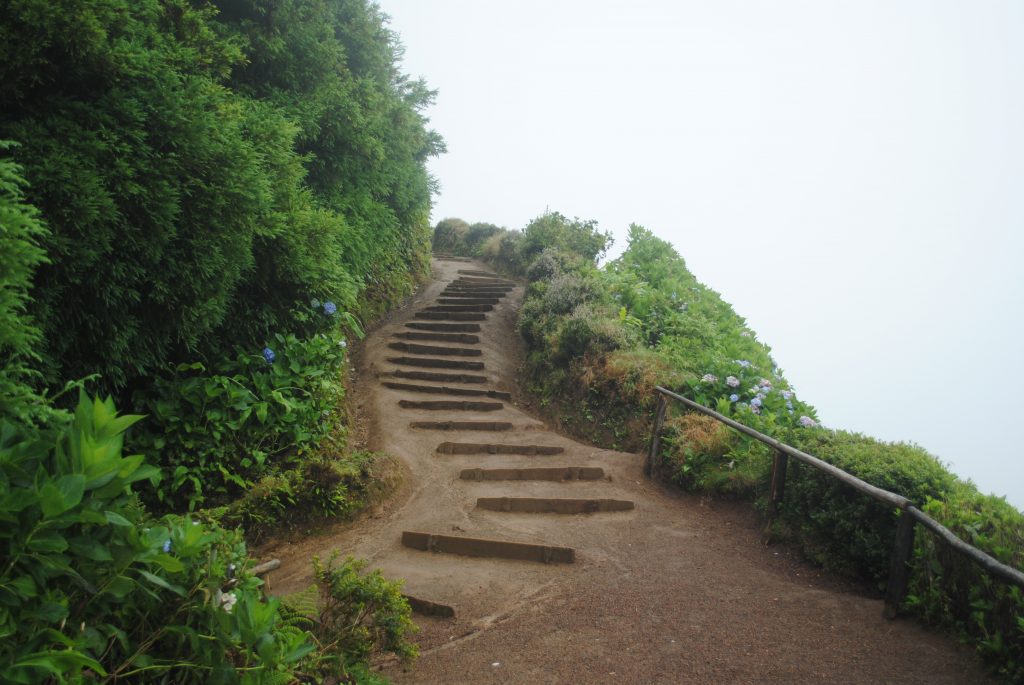 PLANNING TIP: Visit this spot early in the day. If it happens to be foggy (like it was for us), you'll then have plenty of time to come back later in the day.
Lagoa do Canario Miradouro
From Boca do Inferno, hop in the car and head back the way you came on the dirt road. The walking path to Lagoa do Canario will be to the right when you're almost back to the main road.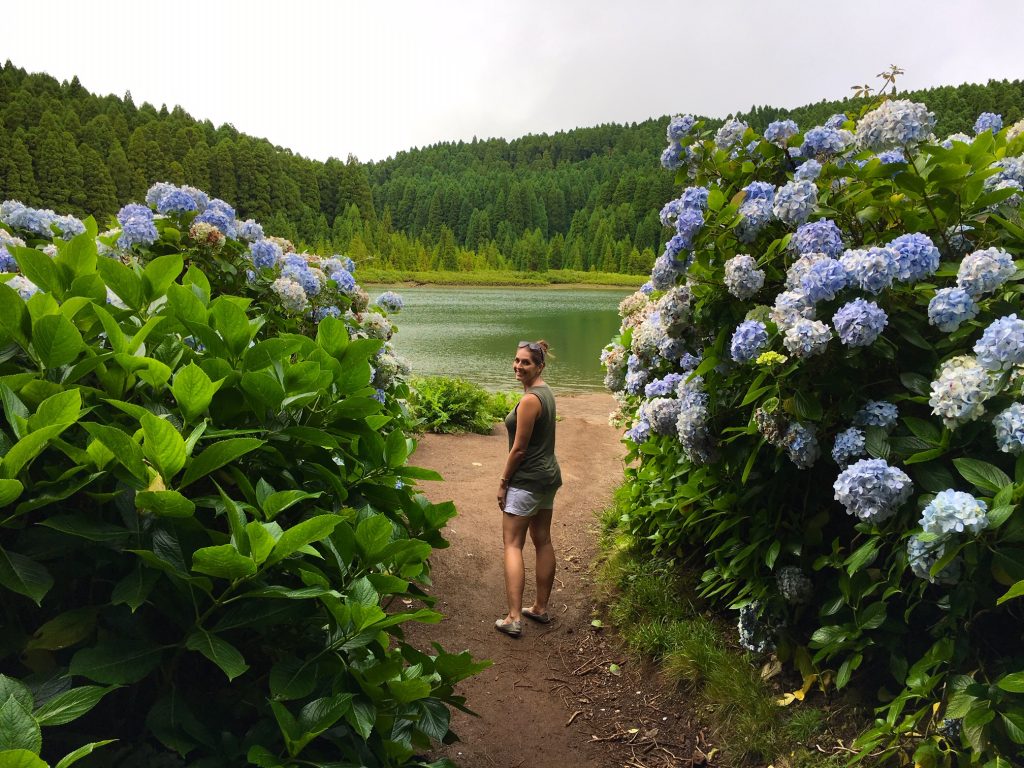 You'll follow a short walkway in the woods and come out along an adorable hydrangea-lined path to the water.
Miradouro da Vista do Rei
Some say this is the best view on the island. It is – after all – a view fit for royalty (Vista do Rei means King's View)!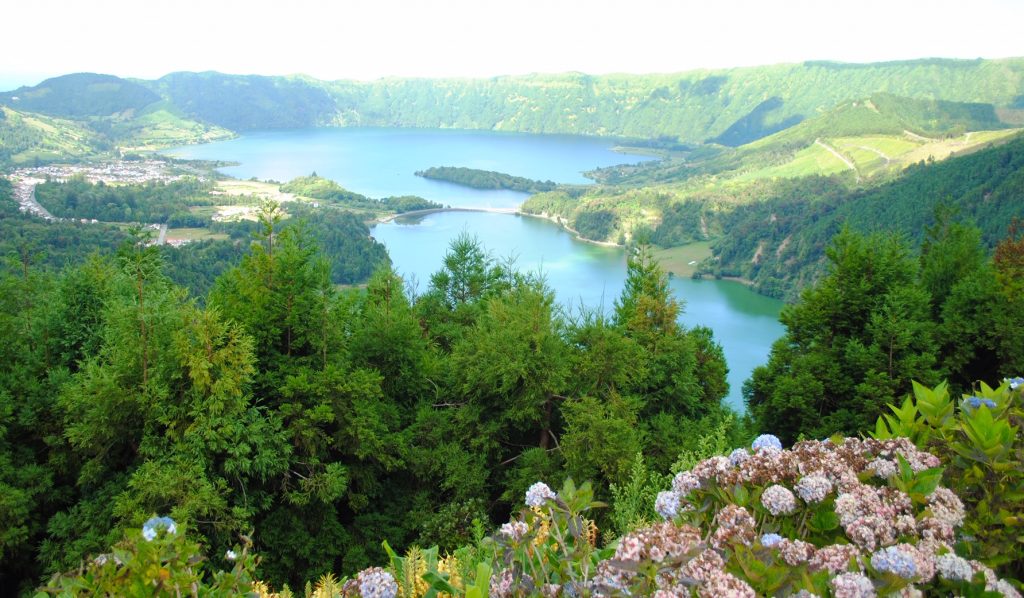 There is a short-term parking area (20 minutes) near the viewpoint, but if you want to stay longer, you'll need to drive a littler further for the long-term parking. Restrooms are available at this stop so that's a bonus if you've been sightseeing for awhile!
Monte Palace Hotel
You'll find this spot recommended on a lot of blogs, but honestly we didn't get the appeal. Monte Palace is an abandoned hotel that is technically closed to the public, but many visitors still opt to go inside.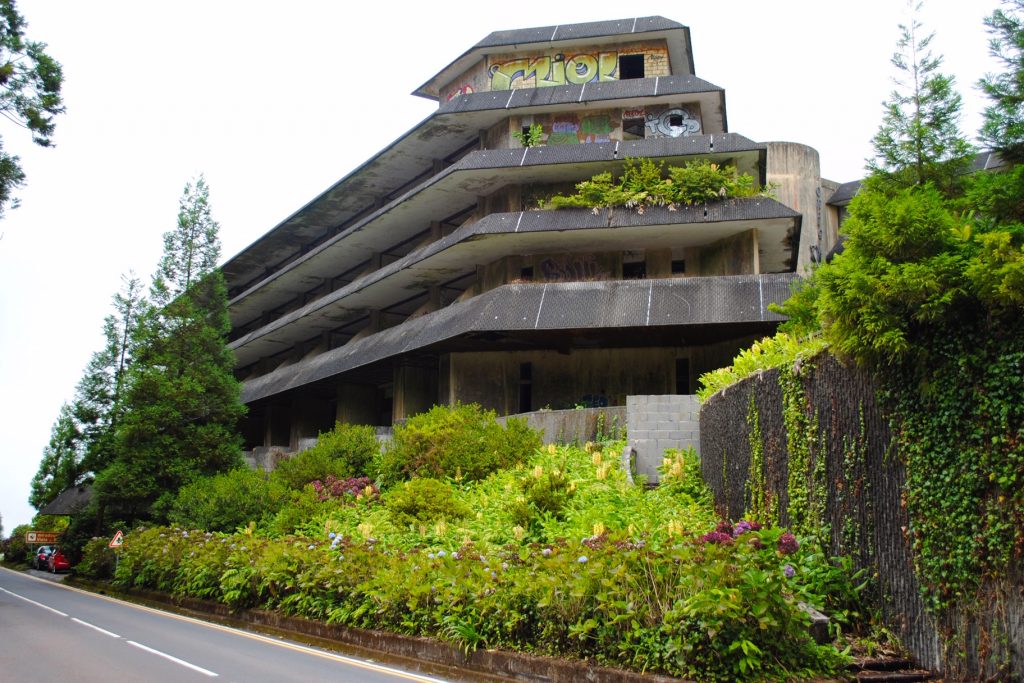 It's supposedly pretty eerie so that has some appeal, you know if you're the horror movie type. 😉 If you choose to go inside, you'll be doing so at your own risk!
NOTE: You might not be able to enter for much longer. The property was purchased in 2017 and is expected to be rehabbed and reopened in 2021.
Miradouro do Cerrado das Freiras
Before you head down to Sete Cidades, get a look at where you're heading from Miradouro do Cerrado das Freiras. If you packed a lunch, this would be a great spot for a picnic before your afternoon adventures!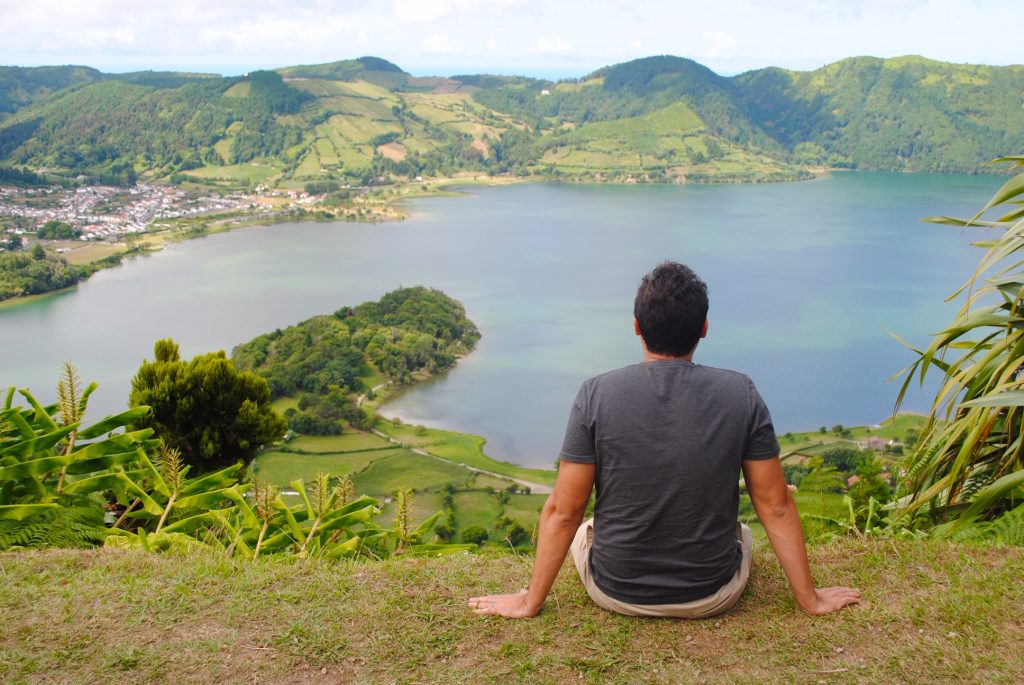 Sao Nicolau Church
While Nossa Senhora da Paz (part of the Day 1 itinerary) is our favorite church in the Azores, we also loved the tree and hydrangea-lined walkway leading to Sao Nicolau. We didn't go inside the church, but it is open to the public if you'd like to take a look around.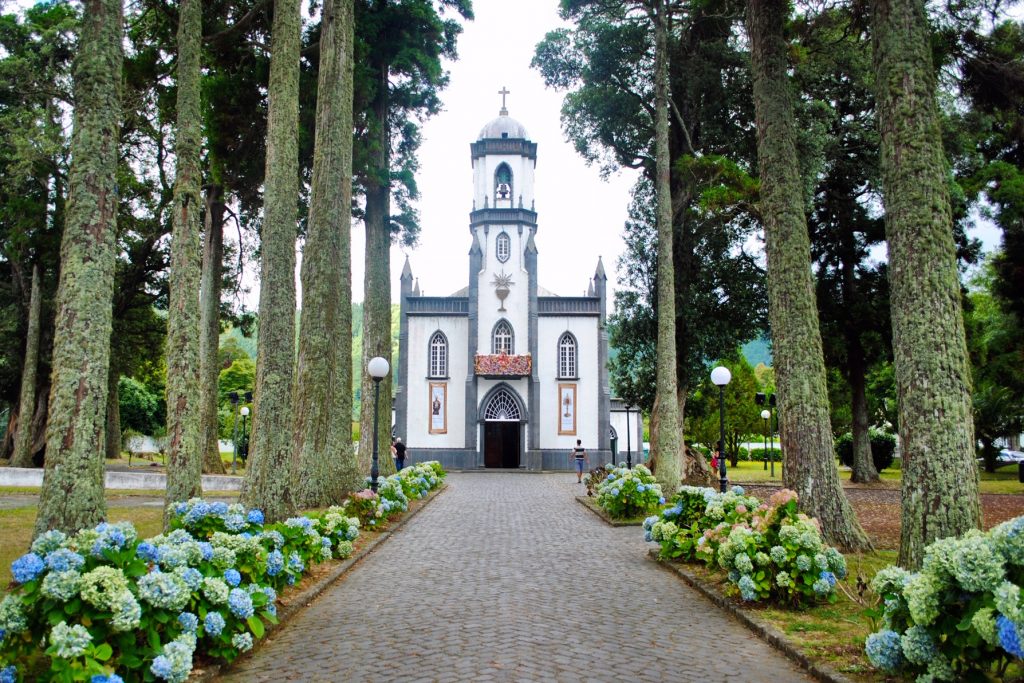 Kayaking on Lagoa das Sete Cidades
Next, head over to the lakeside for an adventure on the water! You can rent kayaks and paddleboards along Lagoa das Sete Cidades which gives you access to two lakes separated by a small bridge: Lagoa Verde (green lake) and Lagoa Azul (blue lake). You'll need at least an hour rental to visit both.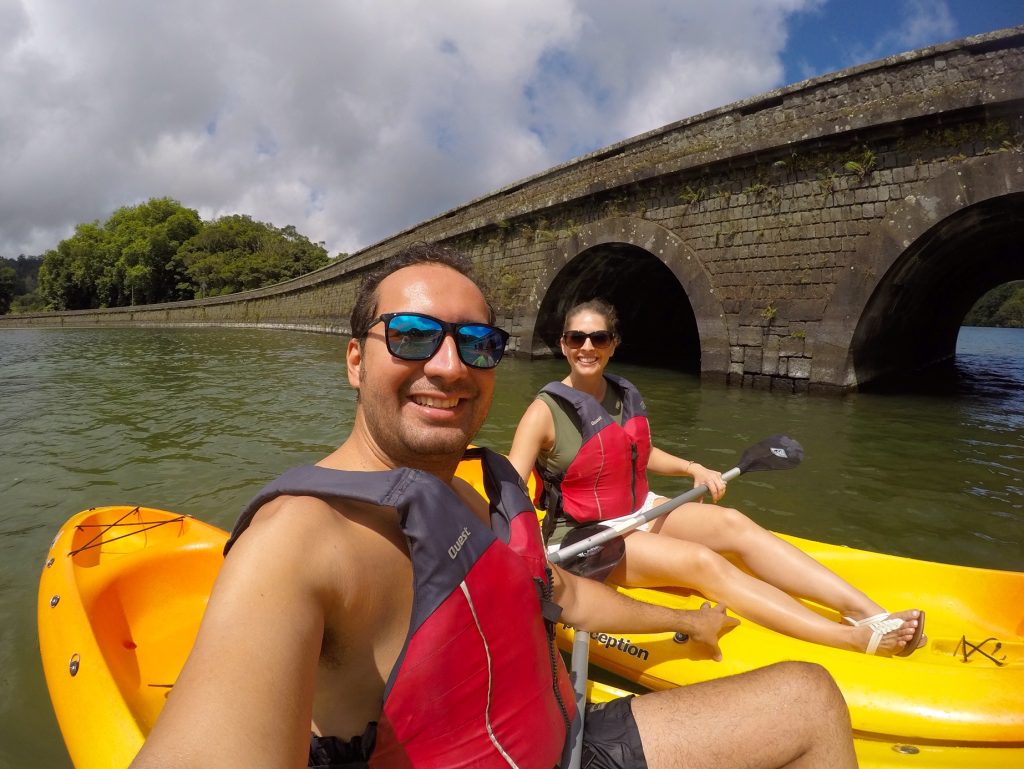 We had so much fun kayaking on Lagoa das Sete Cidades that we included it on our list of 10 Things You Must Do on São Miguel Island.
Ferraria Hot Springs
Talk about unique: This thermal pool is attached directly to the Atlantic Ocean! We had a little trouble locating this one at first, but type Ponta da Ferraria in Google maps and you should be able to find it.
PLANNING TIP: You need to visit this spot at low tide. Check the tides before you start your day and you can visit this spot FIRST, if needed. Don't wing it: visiting at high tide will be a waste of time.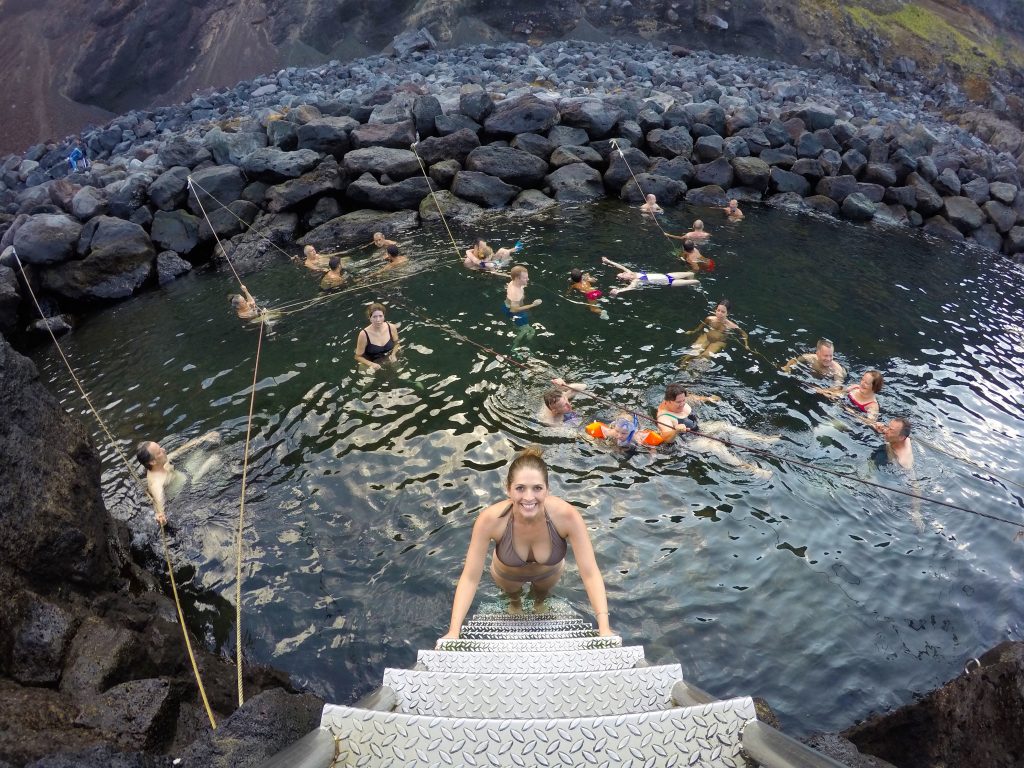 The ocean thermal pool is free for visitors and there are also changing rooms available. Should you prefer something a little more private, you could visit the Spa of Ferraria to indulge in a massage or spa treatment.
Check out our Hot Springs of the Azores blog post for more information about Ferraria and the other thermal pools on the island.
Bonus: Hike the Rota da Água
We're listing this as a bonus, because we didn't have time for the hike but it looked cool. The Rota da Água trail gives you a close look at the old aqueduct system and sends you through tunnels. The circular route estimated to take about 2 1/2 hours.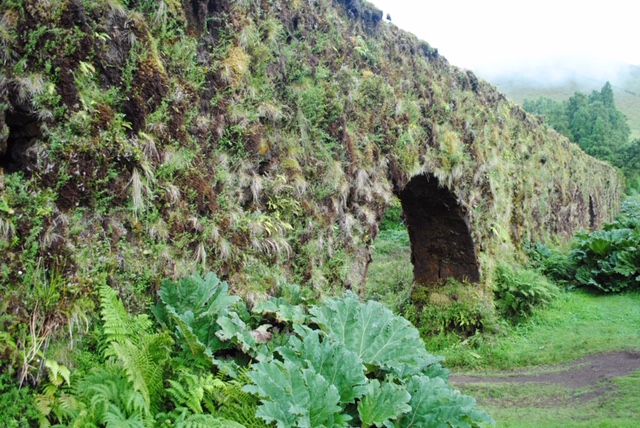 Even if you don't have time for the hike, you will pass by the aqueduct on your drive from Ponta Delgada to Miradouro da Boca do Inferno. Pull over and snap some photos!
It's Time for You Azores Road Trip!
You're ready to see all that the west coast of São Miguel has to offer. Now check out our Day 1 Itinerary for a guide to the center of the island. Then visit our Day 3 Itinerary which is dedicated to the eastern side.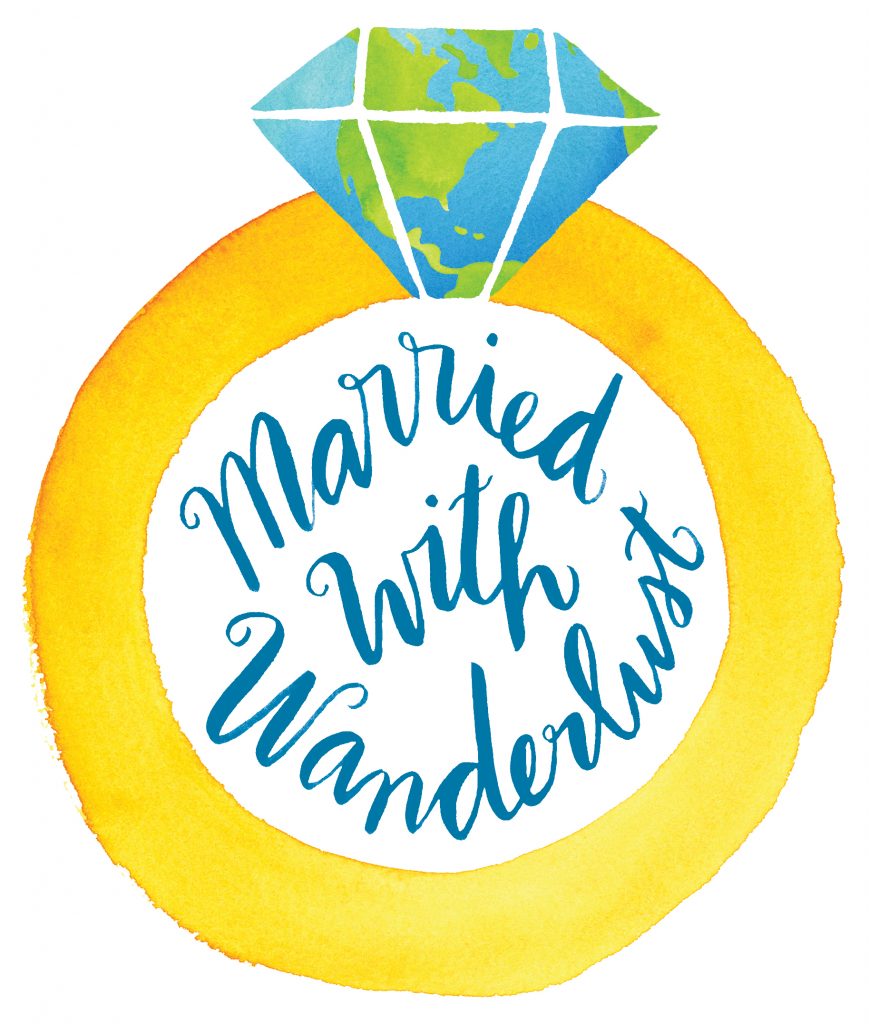 Enjoy our blog post? Pin it to share with others!