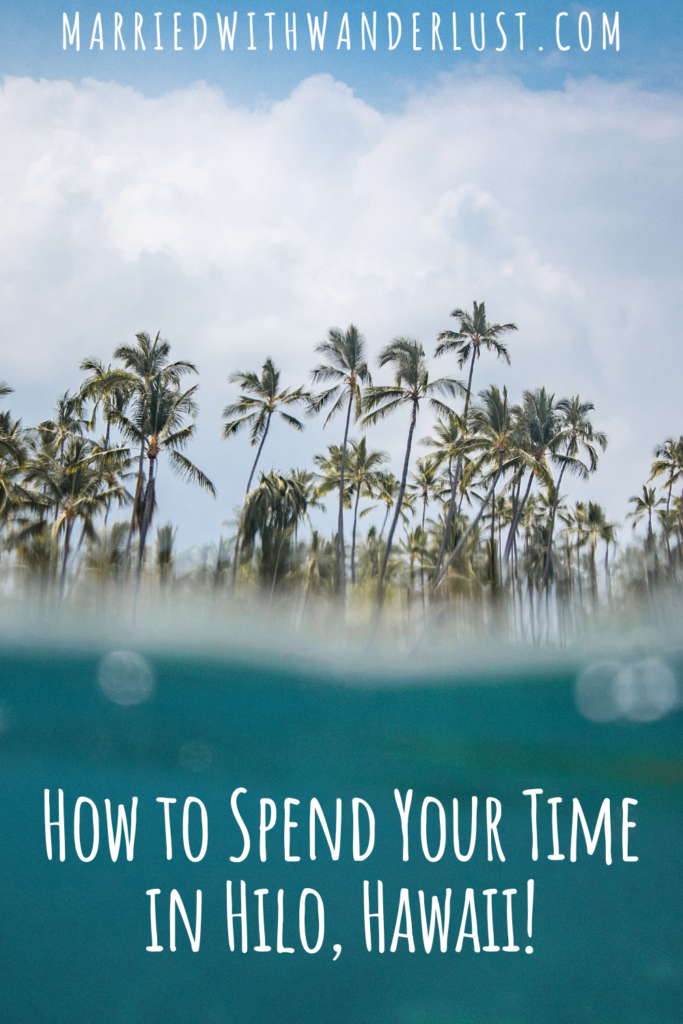 We hope you've been following along on our Big Island adventures over the past two posts. Day 1 was spent in Kona and along the South Coast, and day 2 was spent in Hilo. On our third day, we continued exploring Hilo, finally getting some sunshine and swim time!
We started our morning at The Sippin' Siren, a cute coffee shop that uses Hawaiian coffee beans.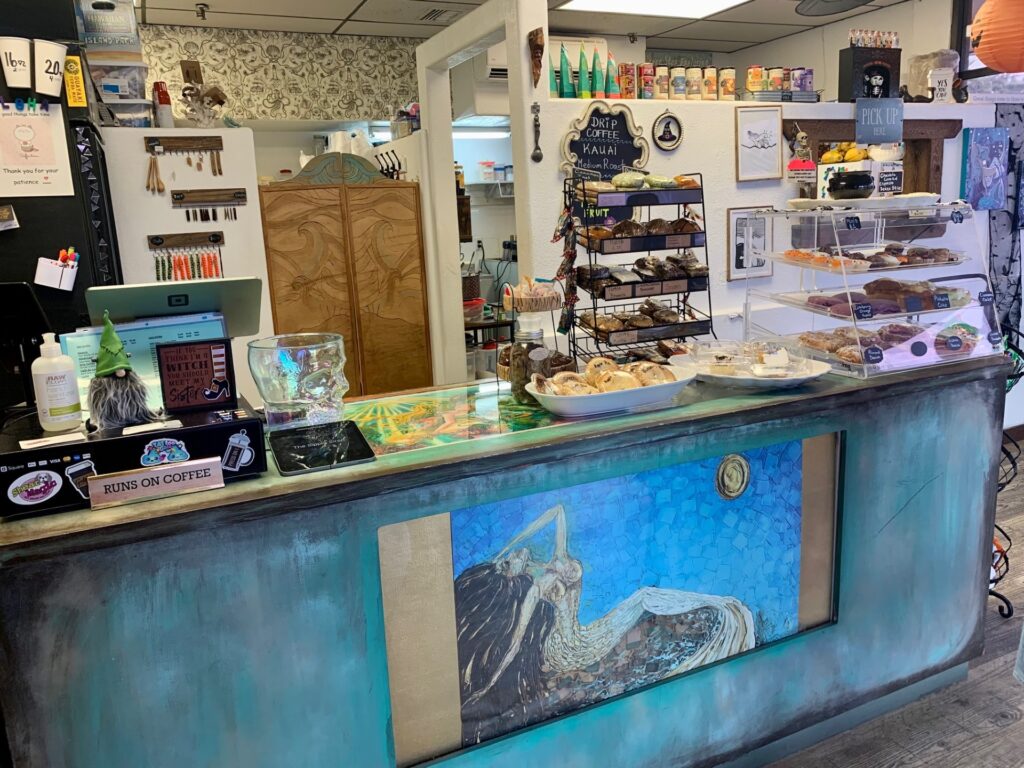 With caffeine kicking in, we headed along Banyan Tree Drive, a –you guessed it– Banyan tree-lined road near Hilo's shore. Many of the trees were planted by celebrities, such as Babe Ruth. Some have plaques with the name of the celebrity that planted the tree or that the tree was named after.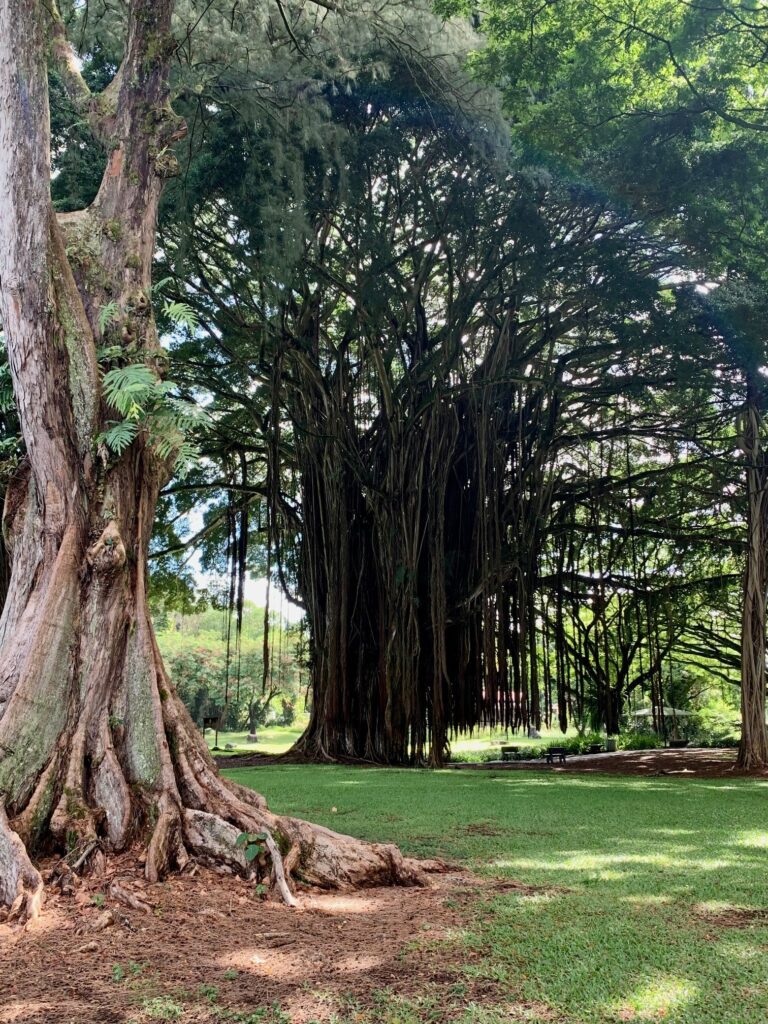 Adjacent to Banyan Tree Drive is Liliʻuokalani Gardens, a Japanese garden named after Hawaii's last reigning monarch, Queen Liliʻuokalani. The garden is free to visit and there is lots to see: bridges, ponds, pagodas, statues, and more. We had some fun wandering the garden and snapping lots of photos.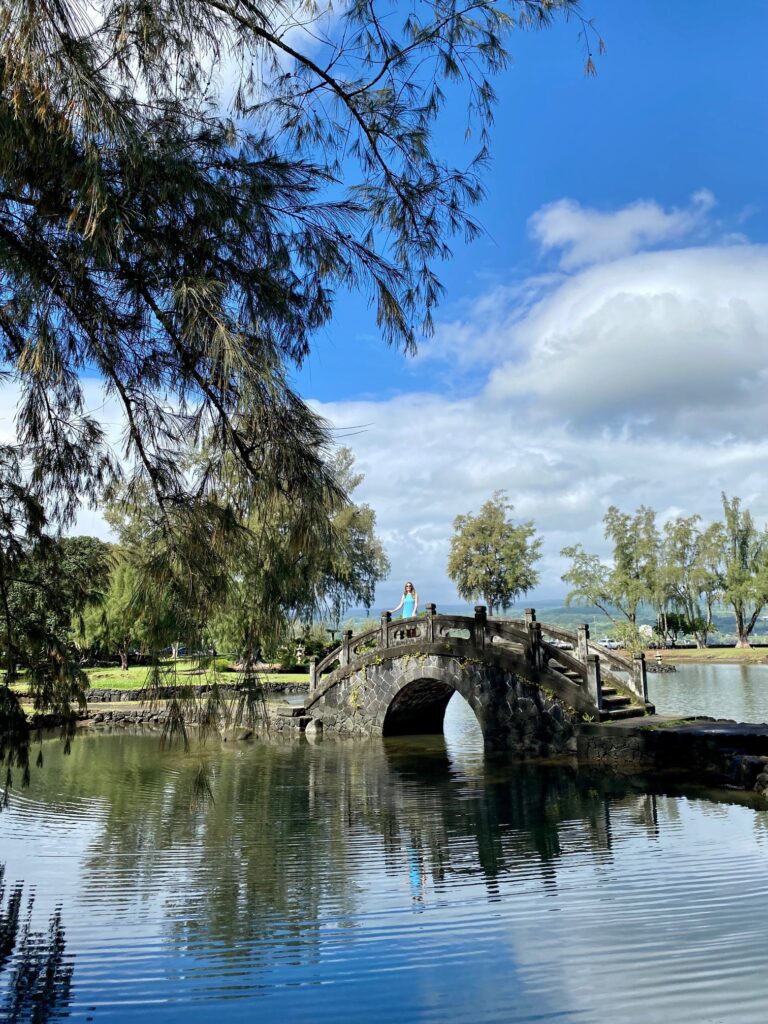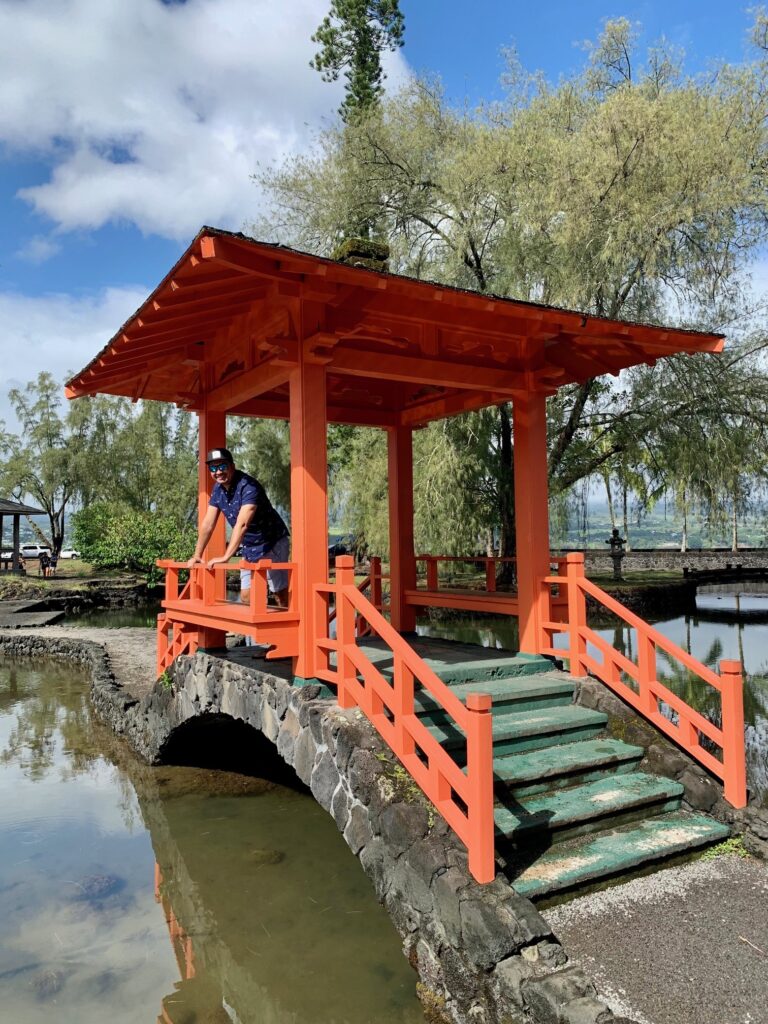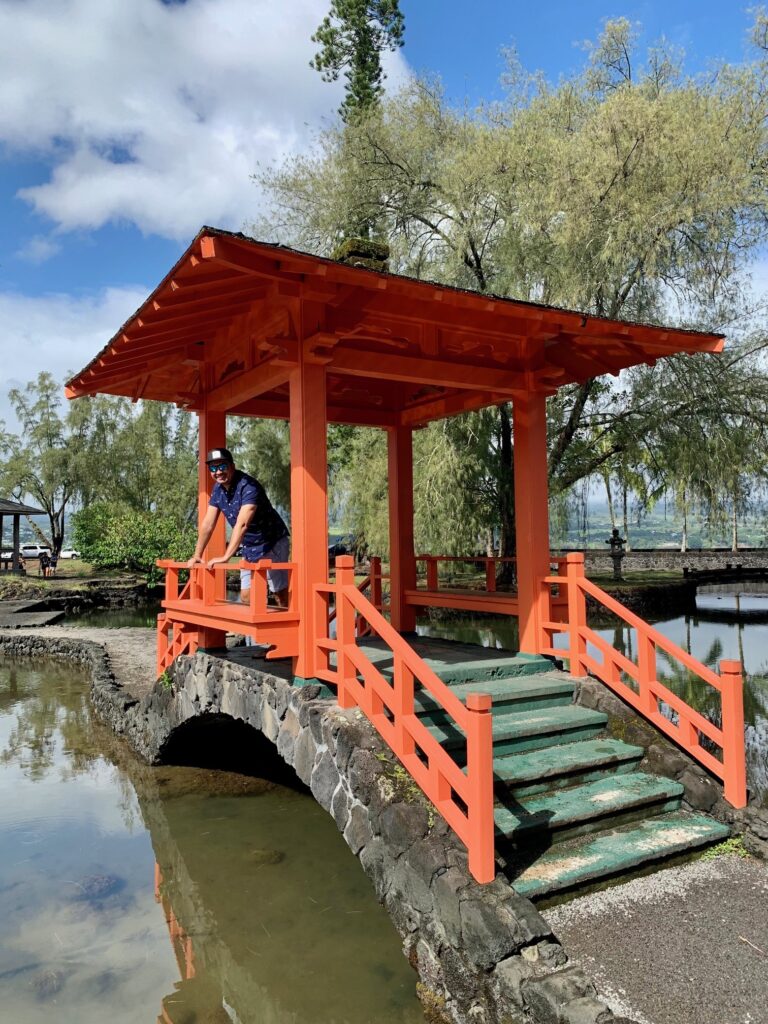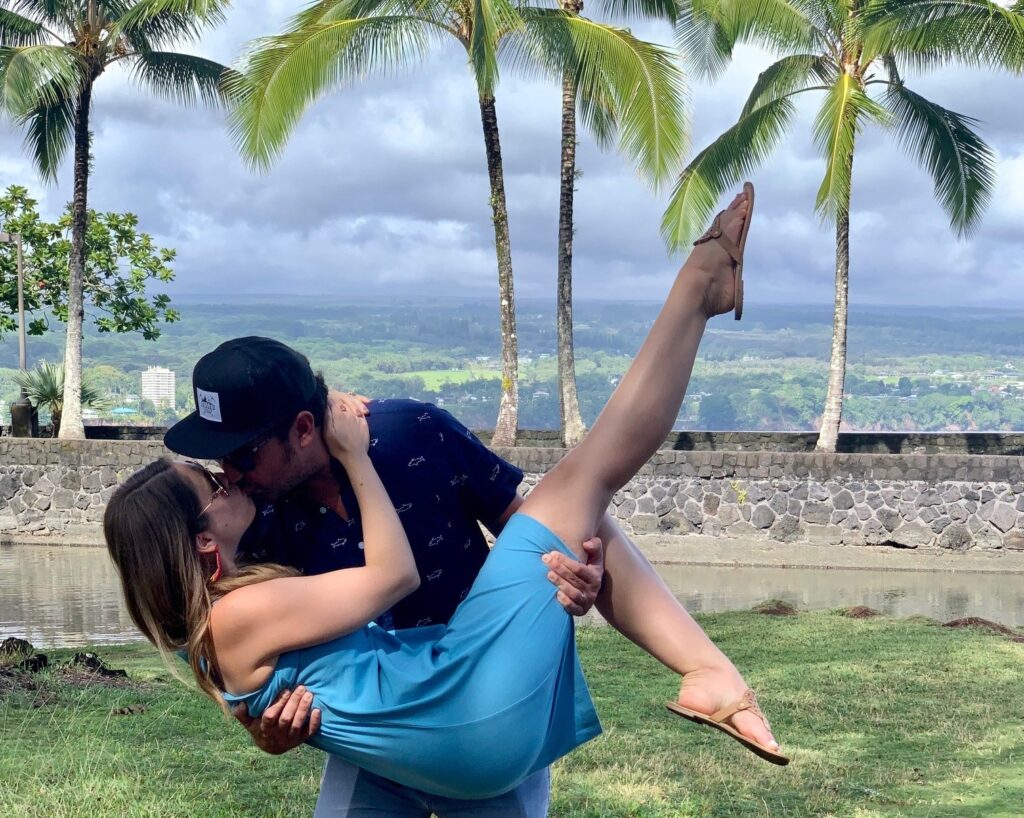 One of WC's favorite things to do is snorkeling so with the afternoon sun shining we headed to Carlsmith Beach Park (some call it Four Mile). The lava rocks protect the area from the ocean making it a much calmer swimming area. Ever since my experience swimming Eden Rock in Grand Cayman, I like to stick with calmer waters for snorkeling.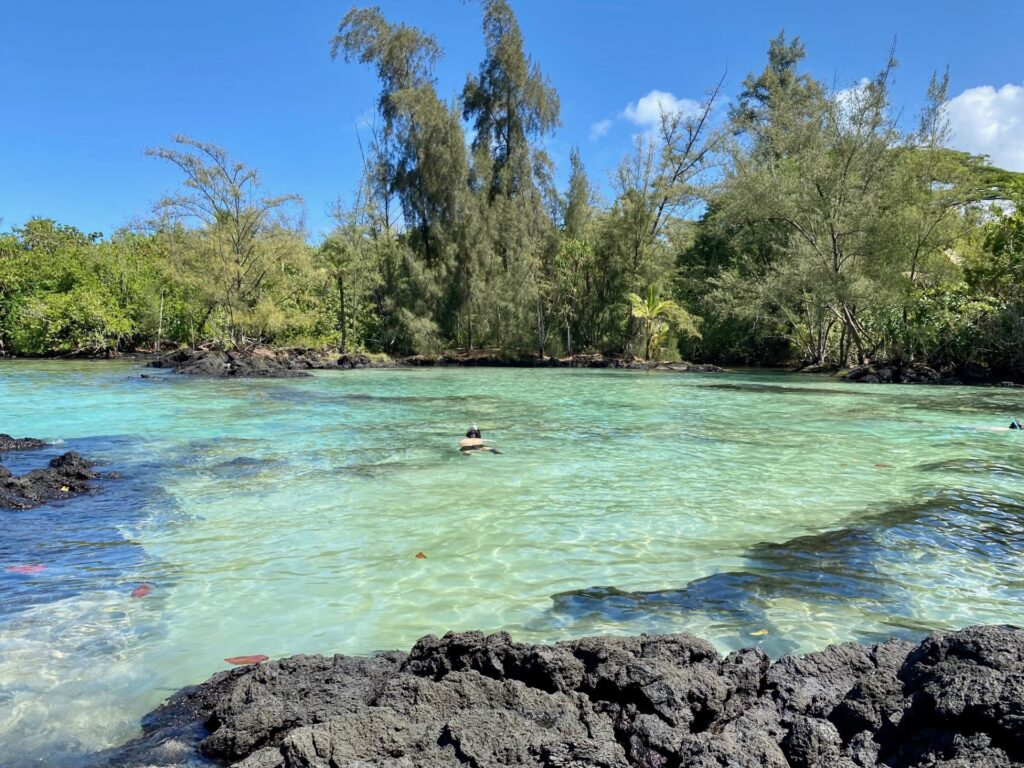 Carlsmith Beach is also known for sea turtle spotting and we were fortunate to have one swim right by while we were standing in the water! We were kicking ourselves for not having our GoPro with us.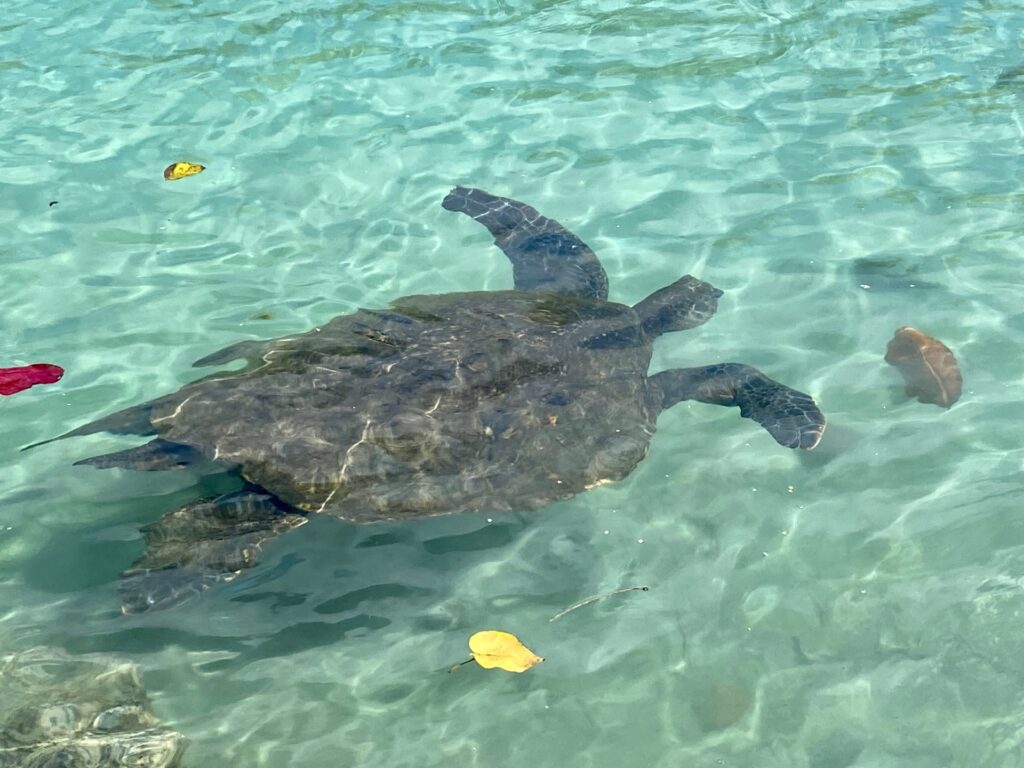 You will want to bring water shoes with you as there is no sandy beach. There is one area with a ladder but we stepped from the rocks into the cove.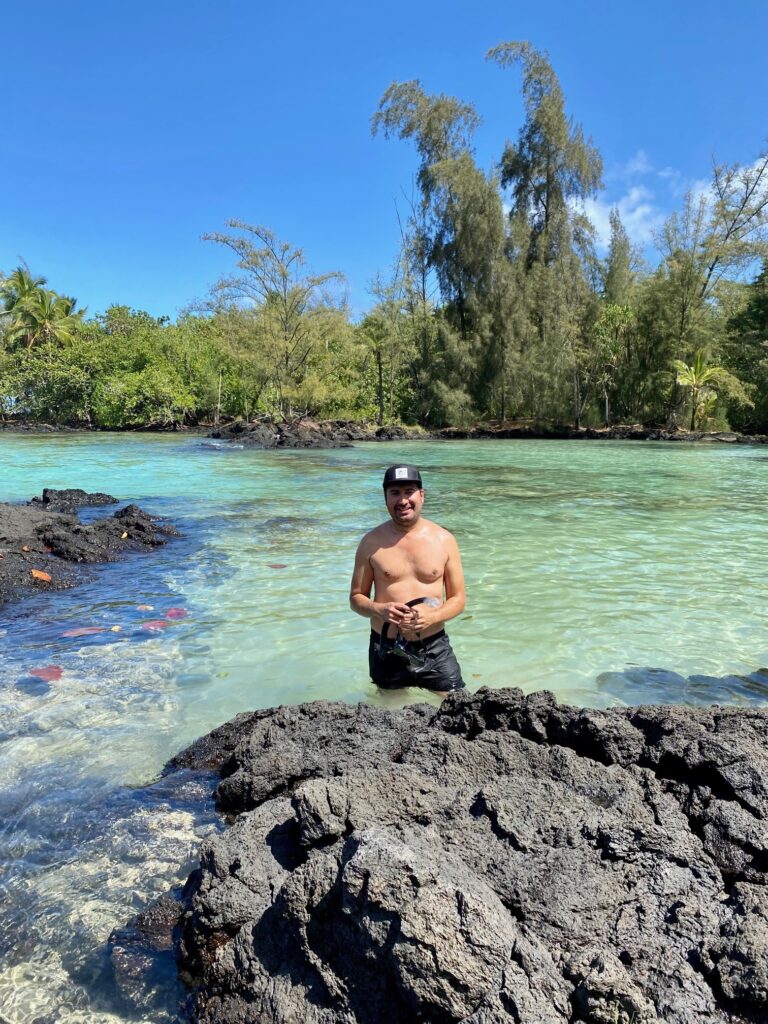 Around lunchtime, we headed back to the Hilo Farmer's Market to cool down with a shaved ice from Kula, located in the same building as the poke we had the day prior. We shared "The Local" which is soursop and lilikoi topped with Haupia cream.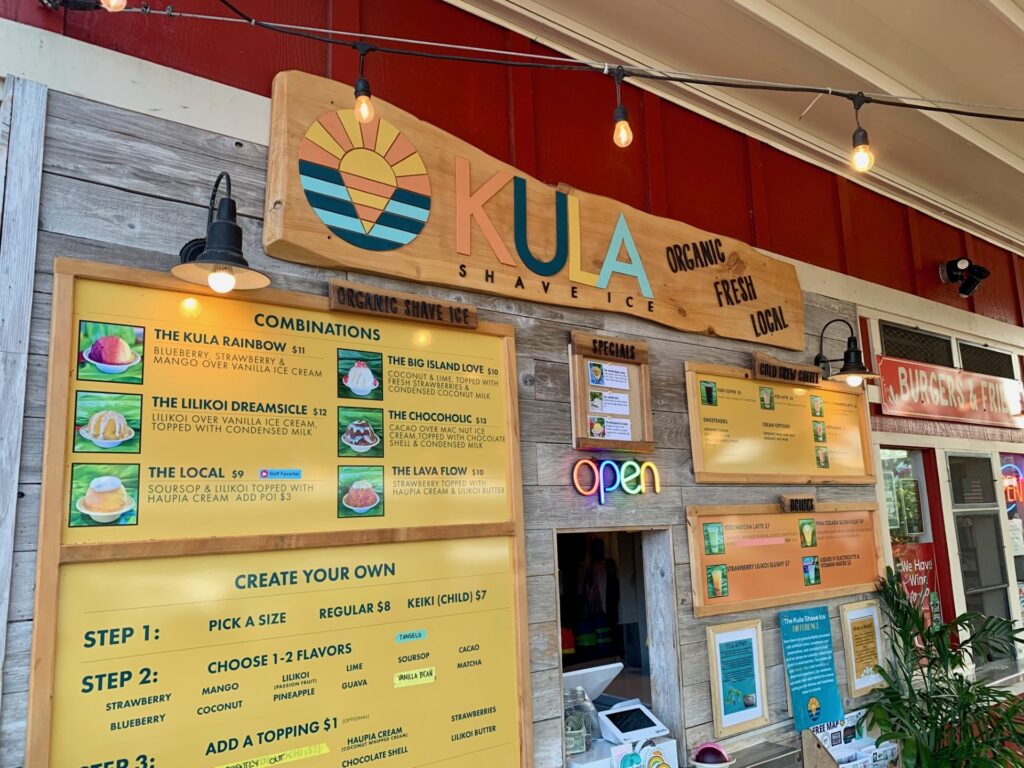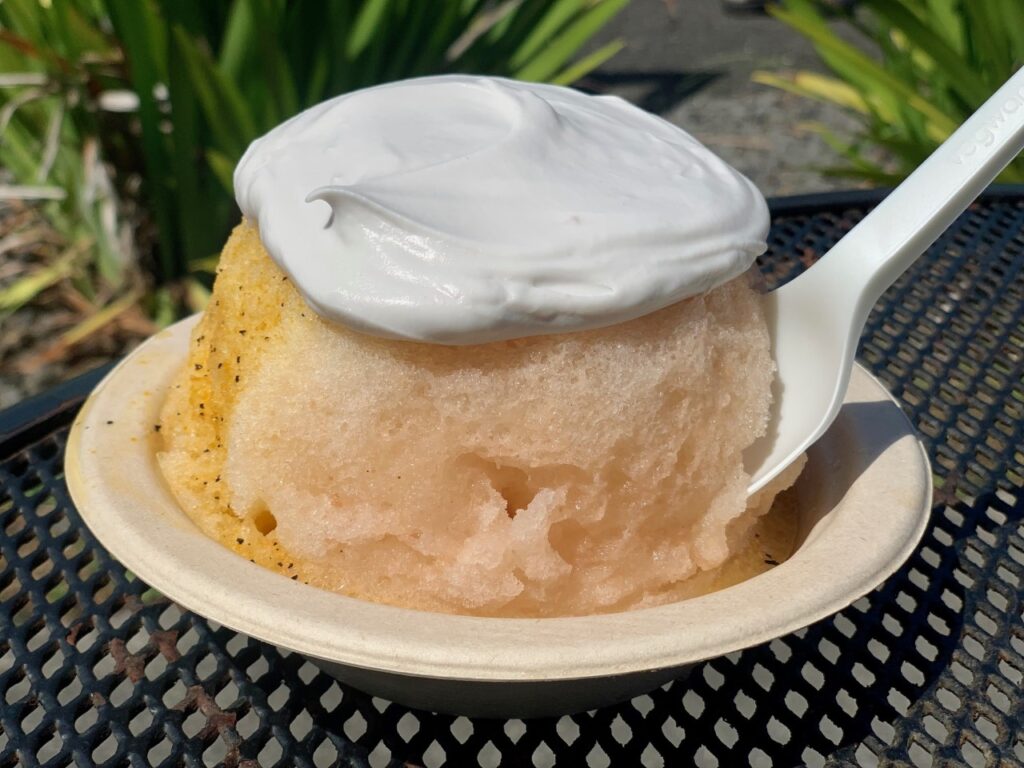 For lunch, we walked over to Pineapple's Island Fresh Cuisine. I had the piña colada sampler and you get to choose four flavors from a variety offered. For food, we'd recommend the "Hilo local plate" which includes Korean style Kalbis and slow-cooked BBQ Kalua pork.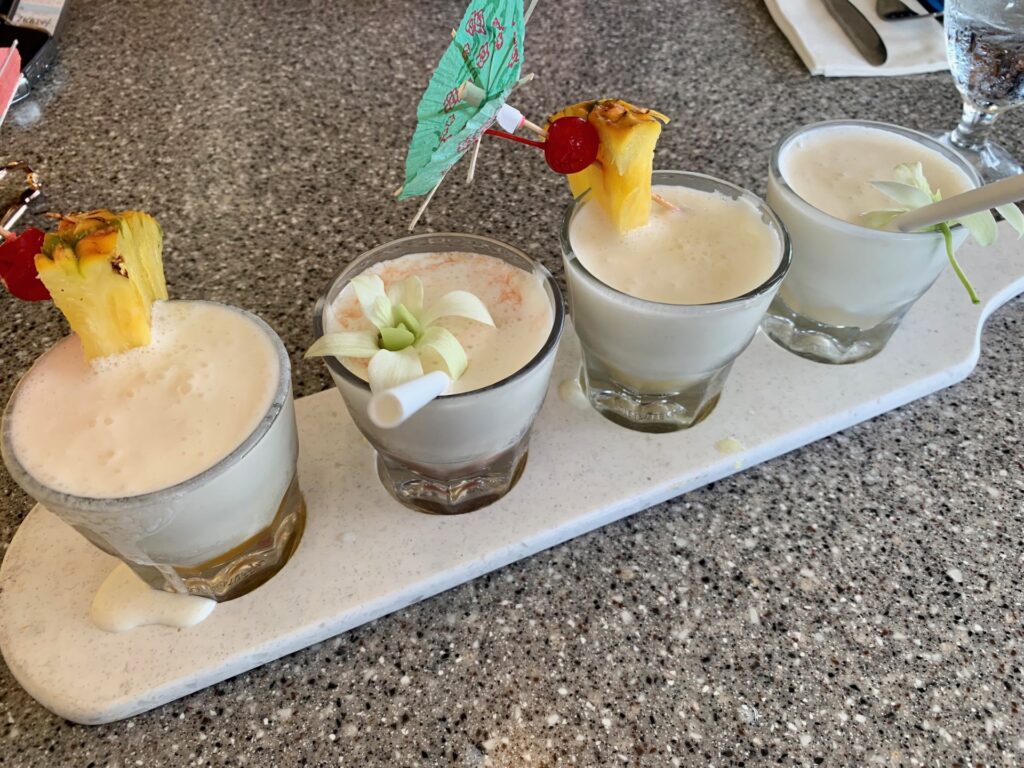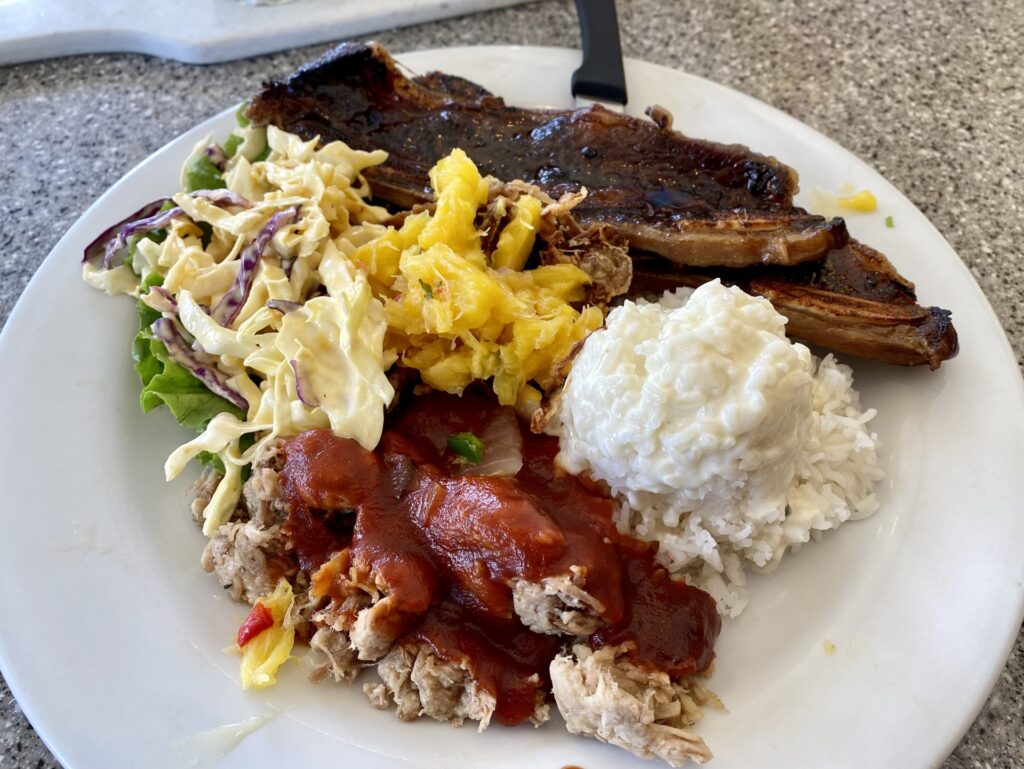 After lunch, we wandered around downtown Hilo checking out the shops.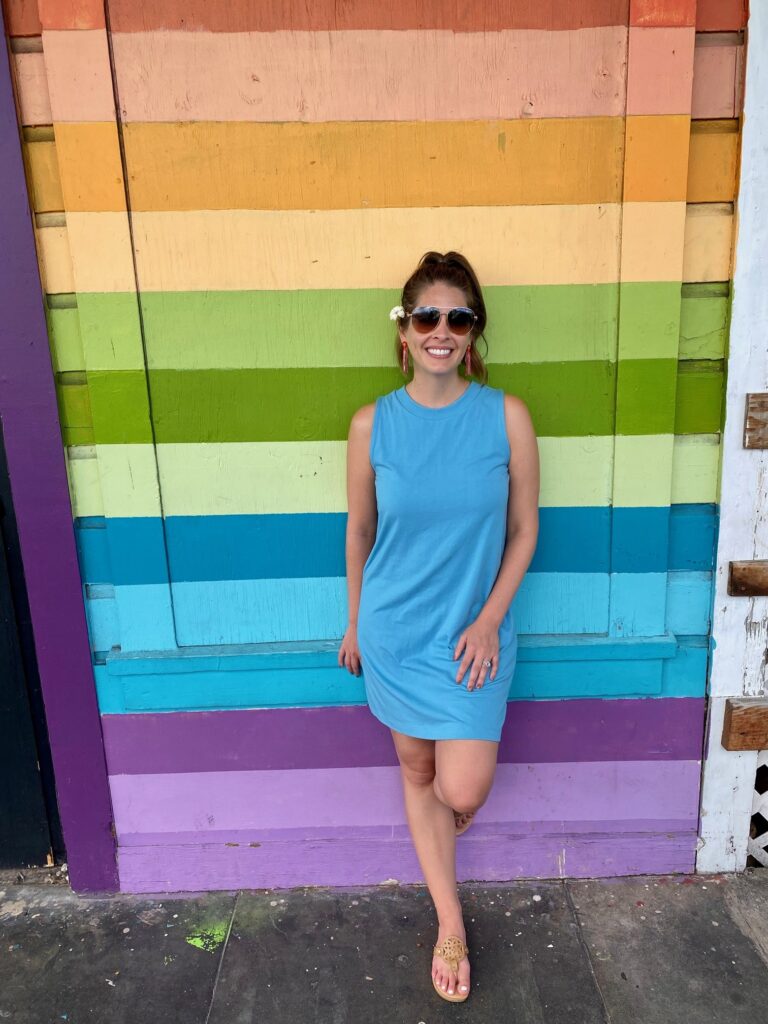 Once we'd walked off lunch, it was time for dessert! Two Ladies Kitchen is a must-visit if you want to try mochi but be prepared to wait. We waited for approximately 30 minutes in a line outside the bakery.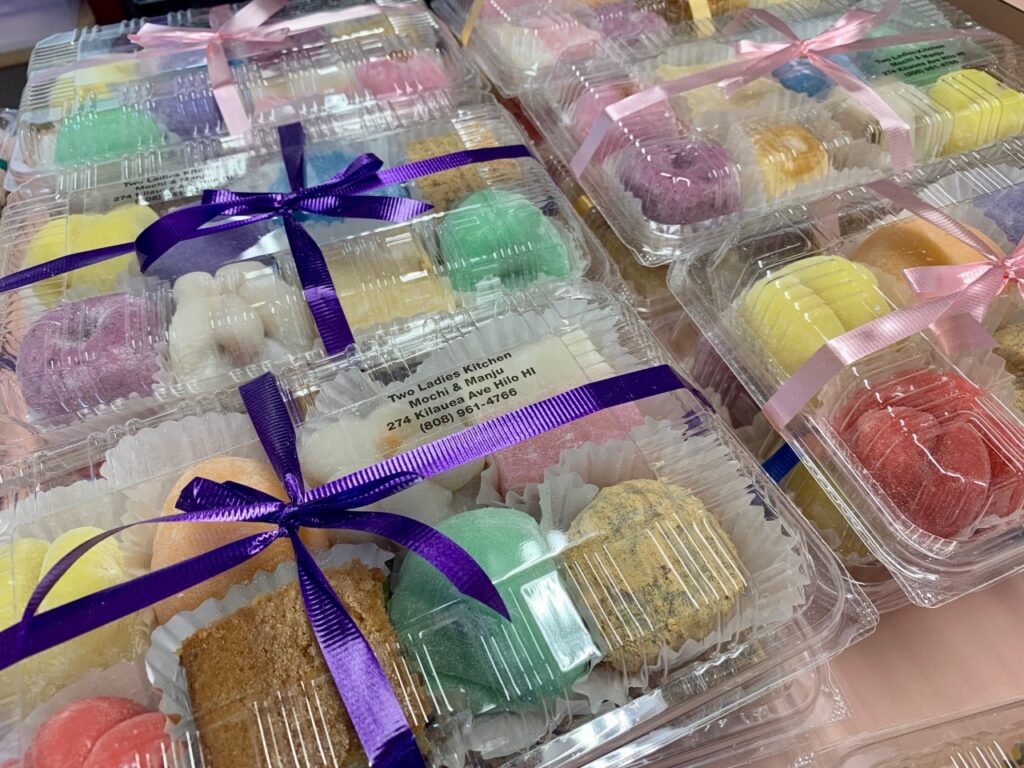 To round out the day, we headed to Ola Brewing. The brewery has a good vibe and they were setting up for live music around the time we were wrapping up. Ola has a wide variety of beer, cider, and hard seltzers to choose from. If you don't make it to the Hilo location, there is also a taproom in Kona.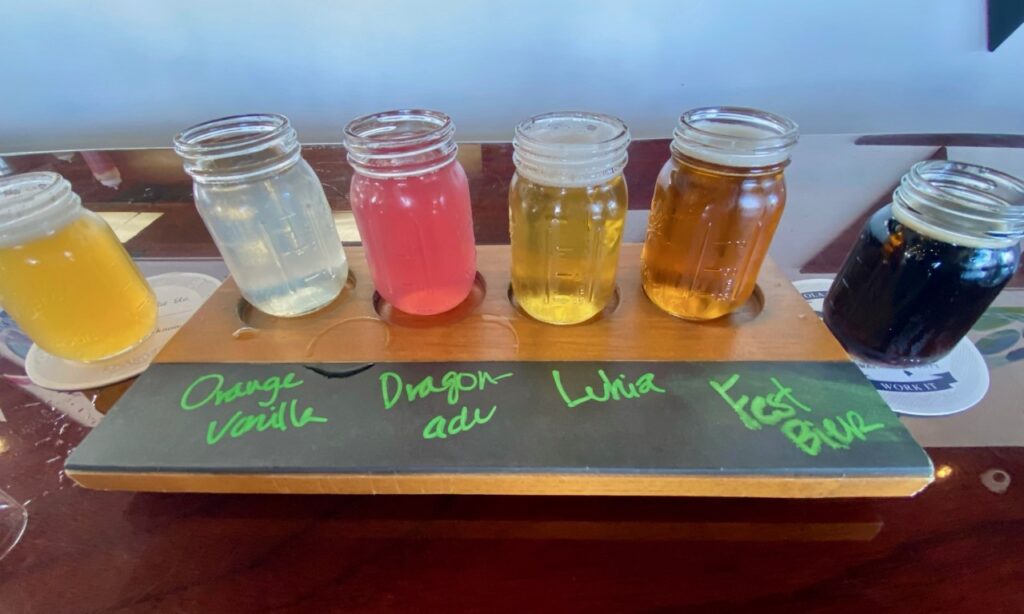 We took to-go food from Ola and headed back to our rental house to relax on the patio and read for the evening. The next day was set to be a very early start for volcano viewing at Hawaii Volcanoes National Park. Stay tuned for that recap!
Need more Hawaii inspiration?
Check out these blog posts to help you plan your trip:
Enjoy our blog post? Sharing is caring!