On our fourth day on Hawaii's Big Island we set our alarm for around 3:30 am to head into Hawaii Volcanoes National Park. After exploring Hilo on day 2 and day 3, we were ready for a busy day of hiking and crater viewing. Previously, we shared a detailed post on how to see the national park in one day with info on getting there, things to do, where to eat, and more. So, for the sake of this post, we'll give you a briefer version of our fourth day's itinerary.
The best time to view the lava over the Halemaʻumaʻu crater is when it's dark out. With instructions from our Airbnb host, we made it to the viewpoint before dawn. We laid down towels and watched as the sun rose over the crater. You can see below what a difference it makes to be arrive early for the glow.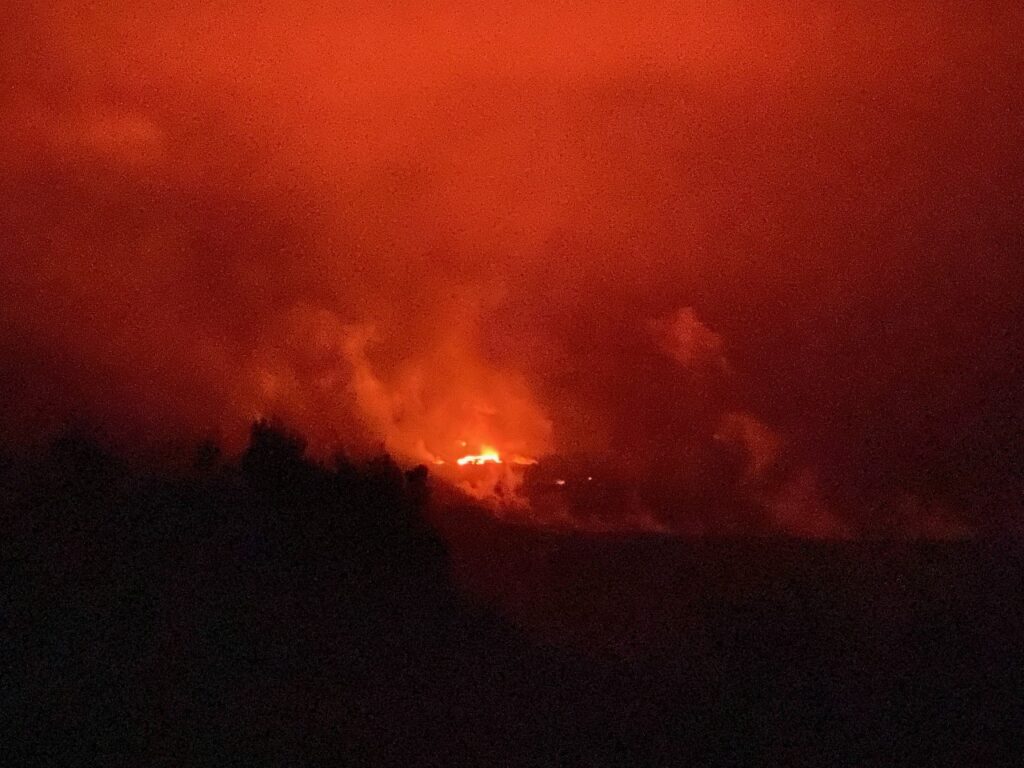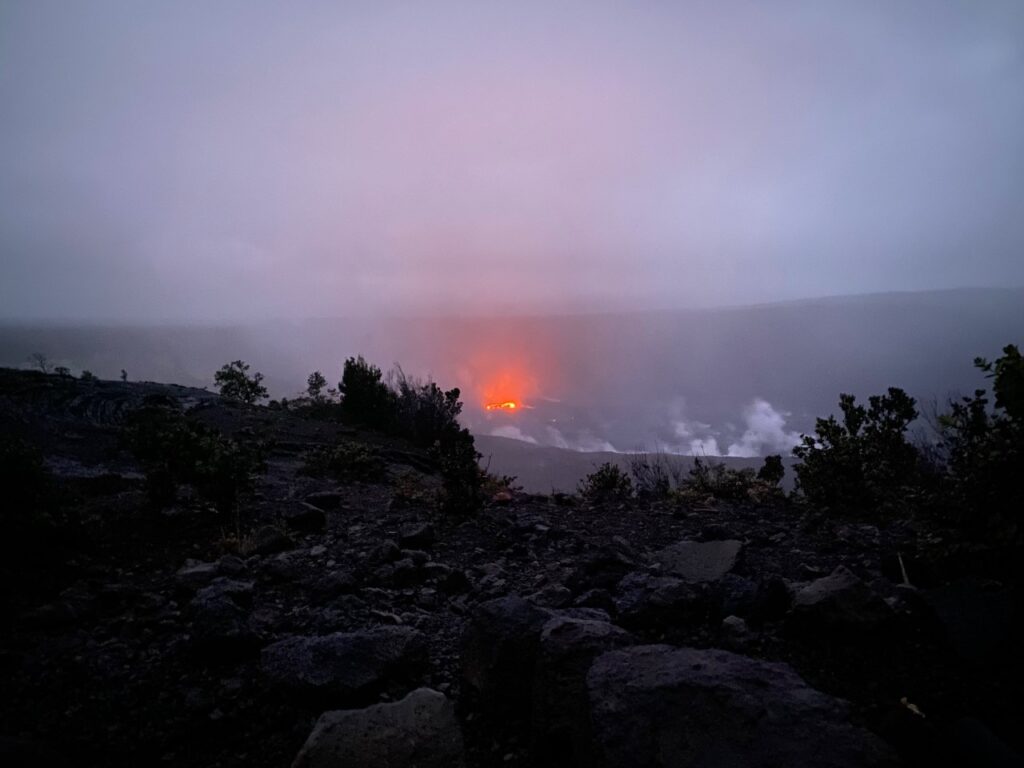 After sunrise, we headed back to the car and moved to the Kilauea Iki overlook parking lot to start our morning hike. The first stop was the Thurston Lava Tube. If you arrive before 8:00 am, you'll want a headlamp as the tube is not lit.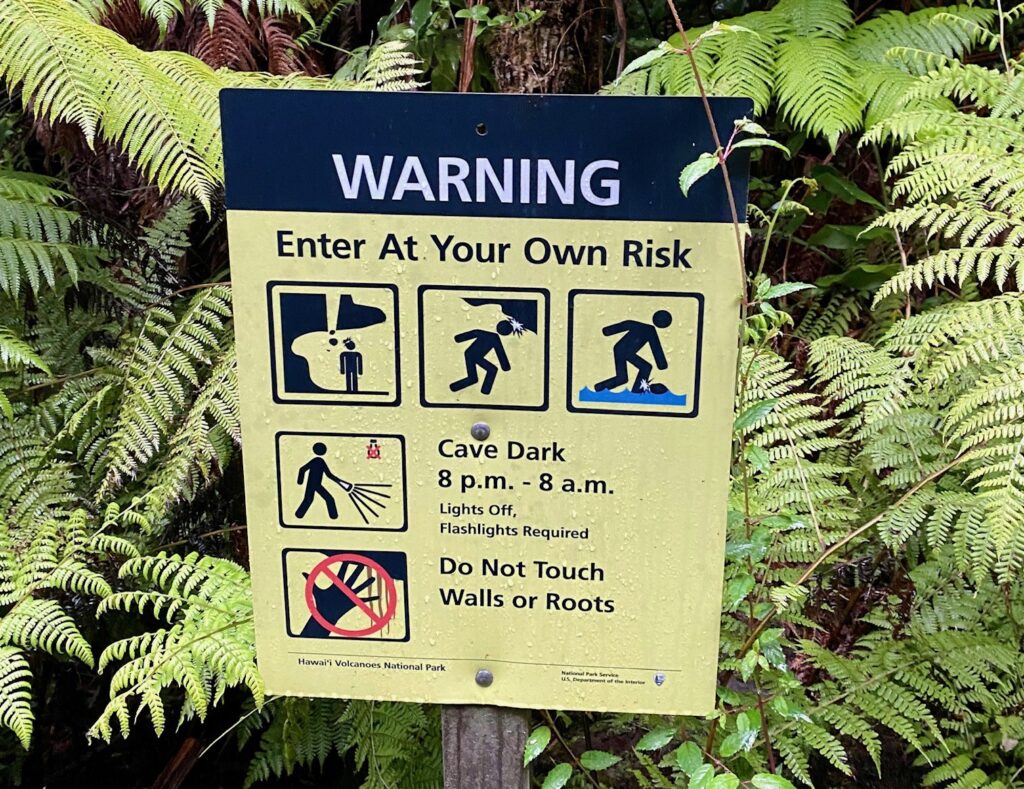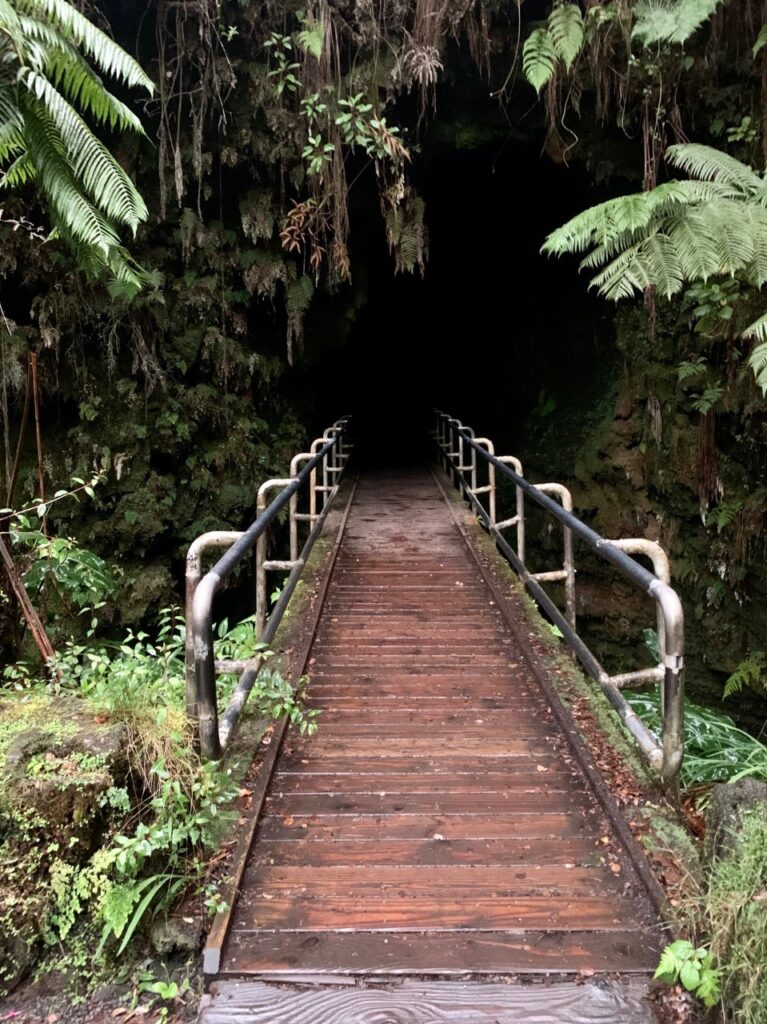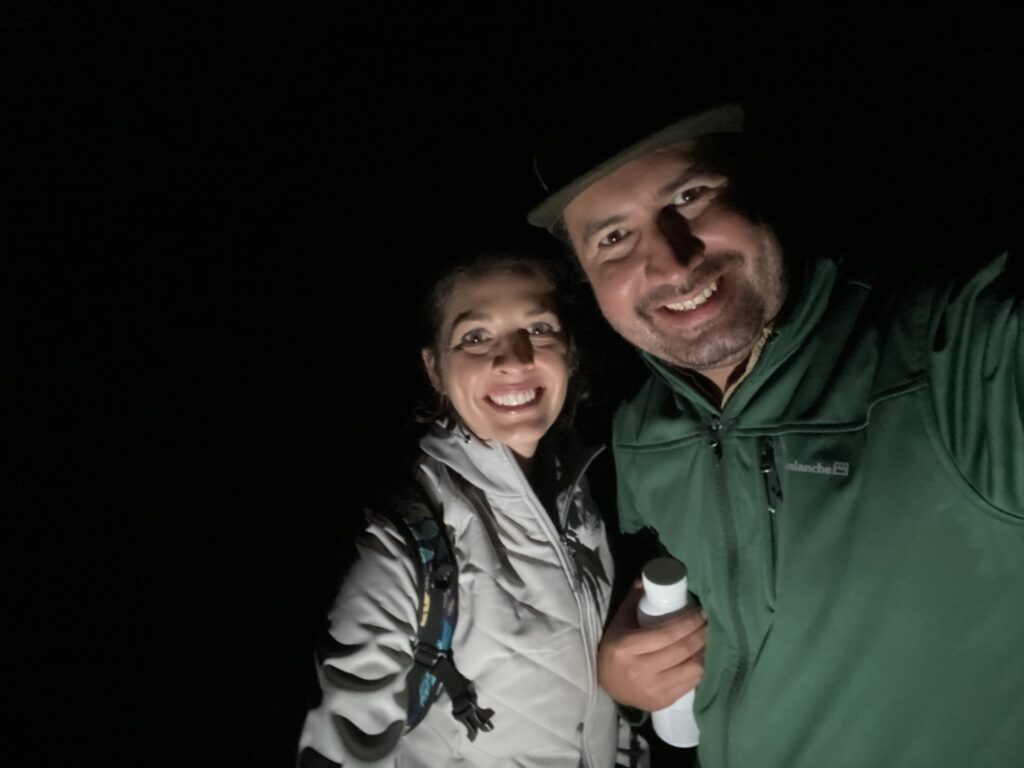 From here, we headed along the Kīlauea Iki trail through the rainforest and out onto the crater floor. The hike is approximately 3.2 miles. It takes about an hour and a half (depending on how often you stop for photos or to just enjoy the view).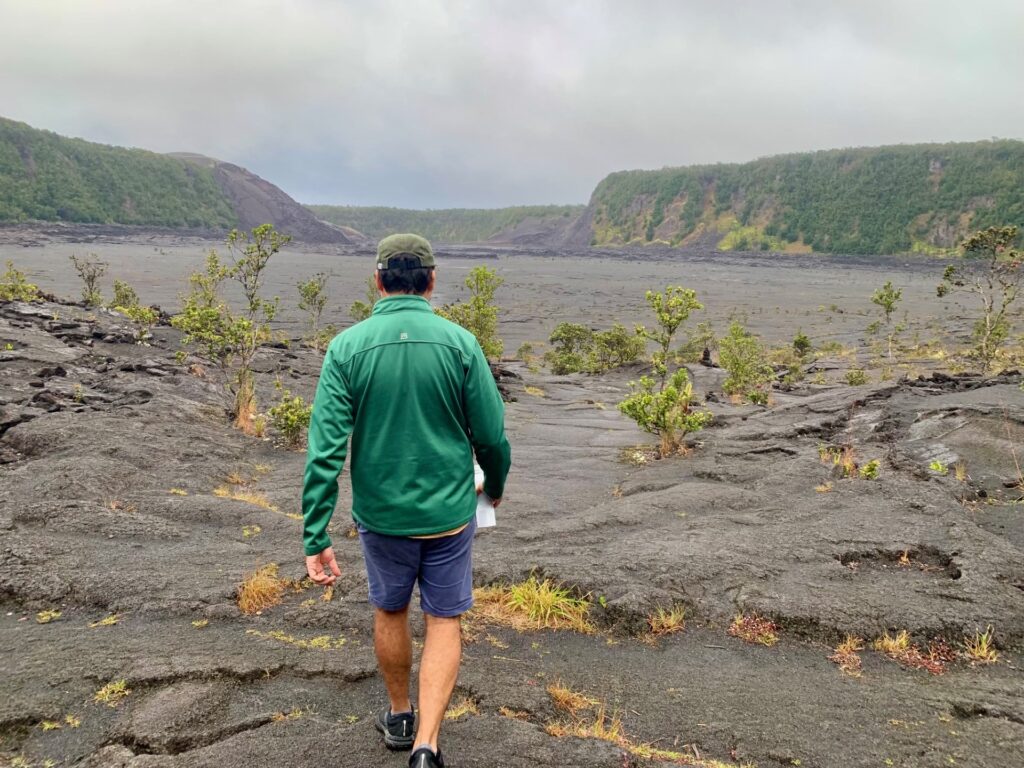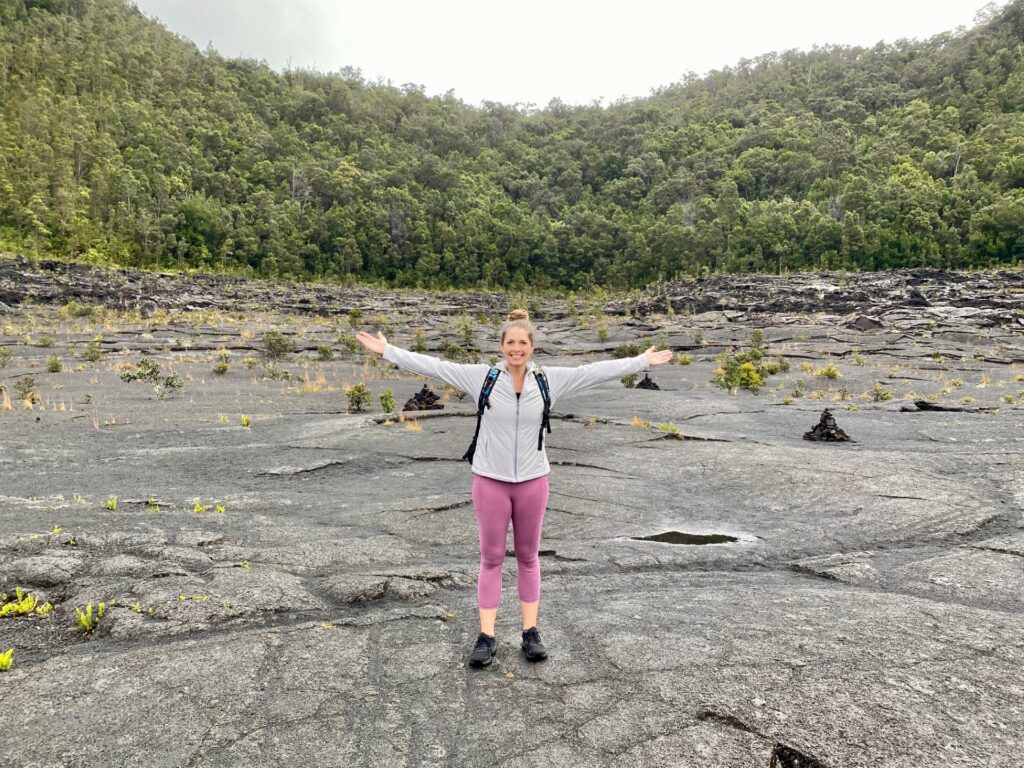 After you cross, the path takes you up and around back towards the parking lot. This is where you'll get a birds-eye view of the crater floor you just walked.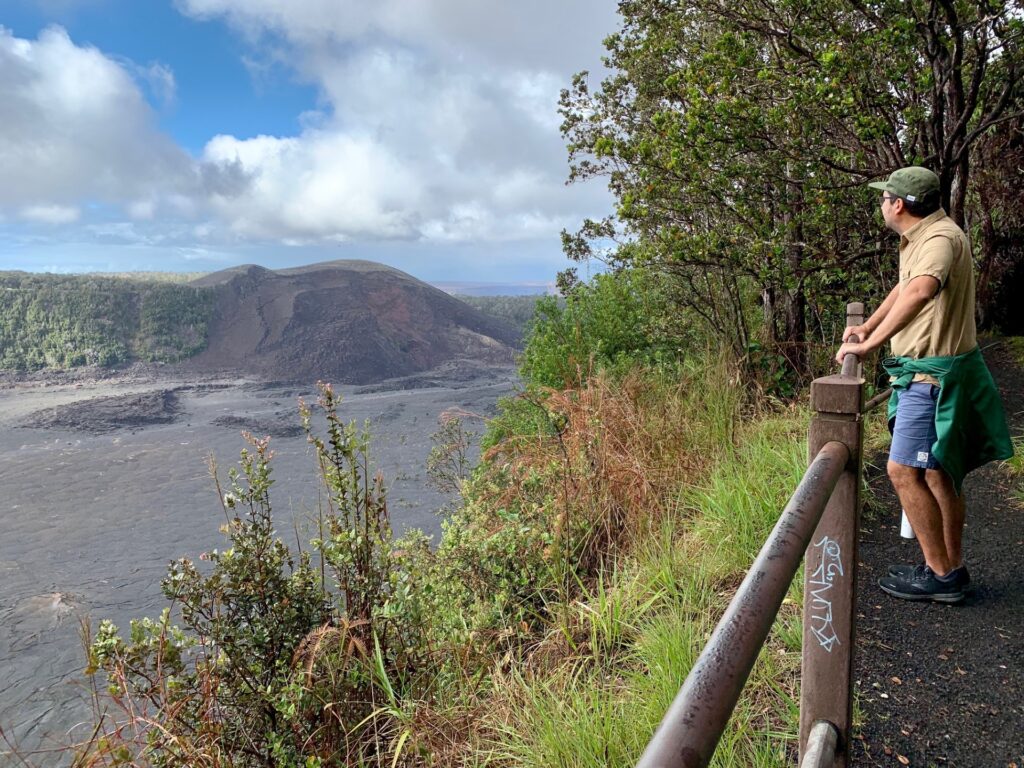 After the hike, we were ready for a scenic drive along Chain of Craters Road. The drive takes about 40 minutes if you don't get out and explore. Along the way, you'll pass many lava fields marked with signage showing the eruption dates. At the end of the road you'll arrive at the Hōlei Sea Arch. To see it, you need to get out and walk about a quarter mile.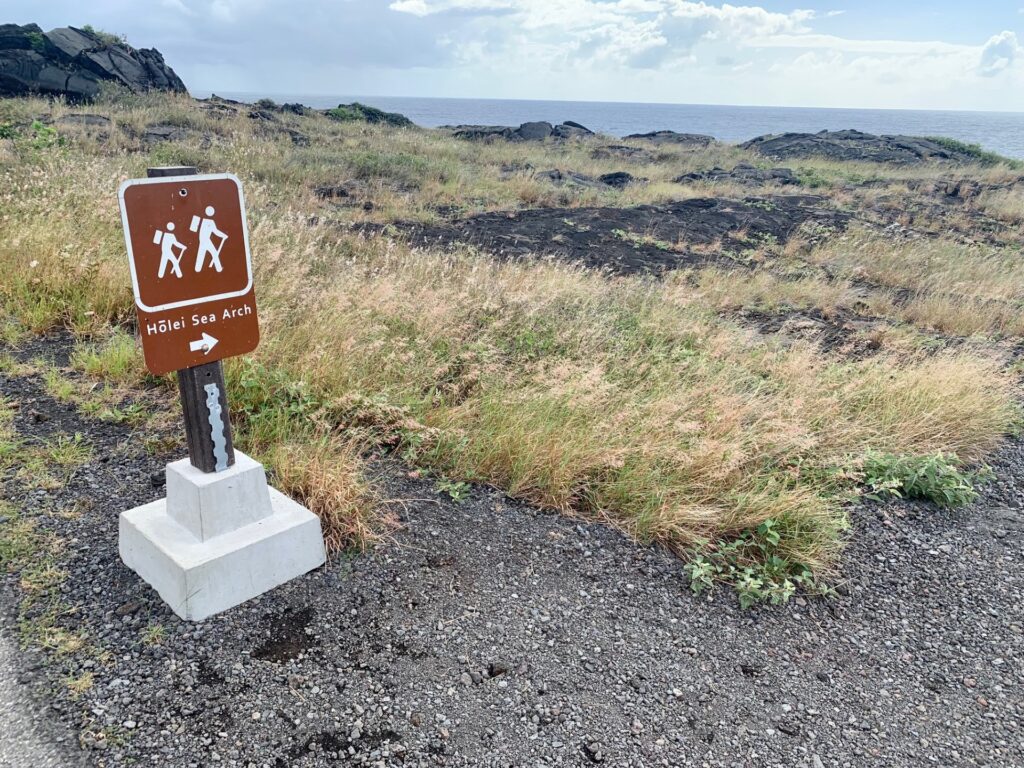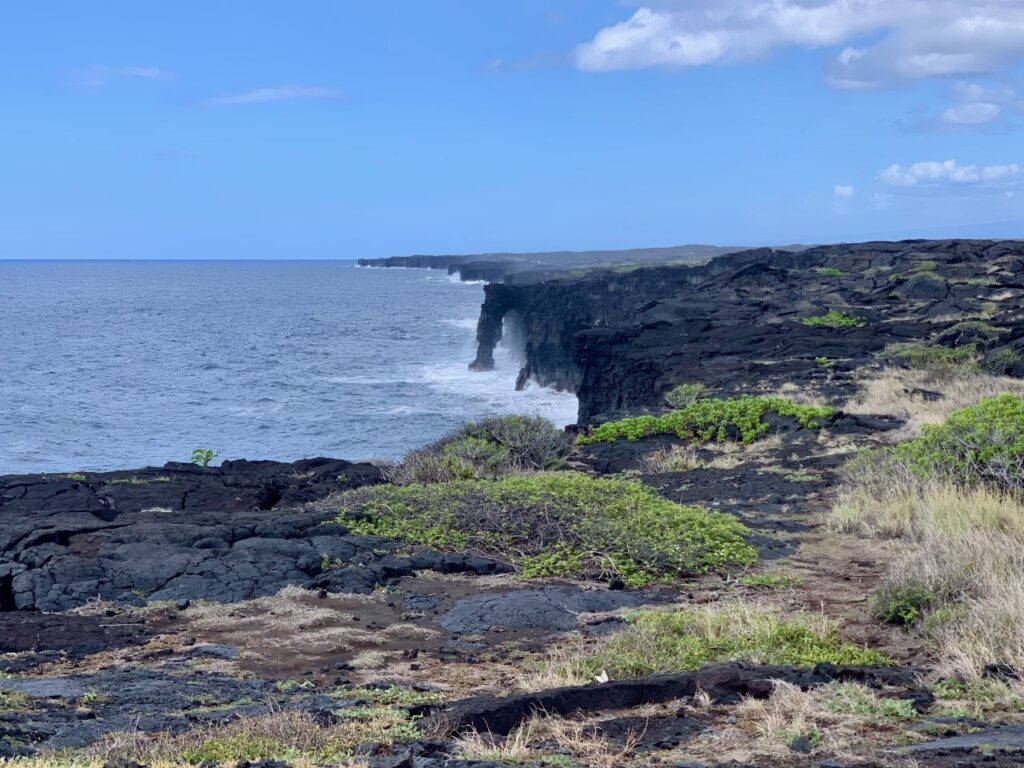 After the sea arch, we drove back up Chain of Craters road and checked out the gift shop — you know we always need our travel ornament! By then it was around lunchtime, so we decided to see what we could find in town. It was a Sunday but, unfortunately, the Volcano Farmer's Market had already wrapped up and not much else was open in Volcano. So, we made the drive back in to Hilo to try Tetsumen since I'd been wanting ramen.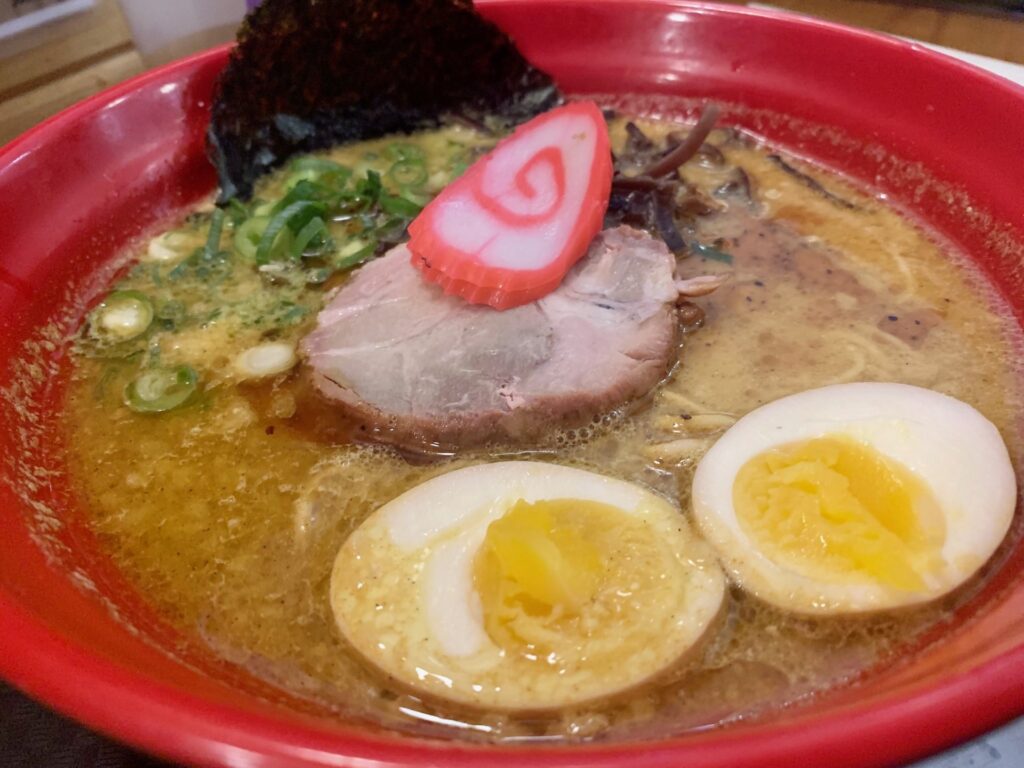 One thing you'll want to keep in mind if you stay in Volcano vs. Hilo: food and activity options are fairly limited outside the national park. It worked for us because we don't mind driving and wanted to be close to the park entrance for the early morning volcano viewing (especially since it's hard to predict the weather). However, your preference might be to just stay one or two nights near the park with fingers crossed the weather will be ideal one of those days.
On the way back to Volcano, we stopped at a roadside stand for malasadas. WC, who was born in Hawaii and is Samoan, hadn't had them in a long time and wanted me to try them. They're quite good, sort of like a ball of funnel cake coated with sugar.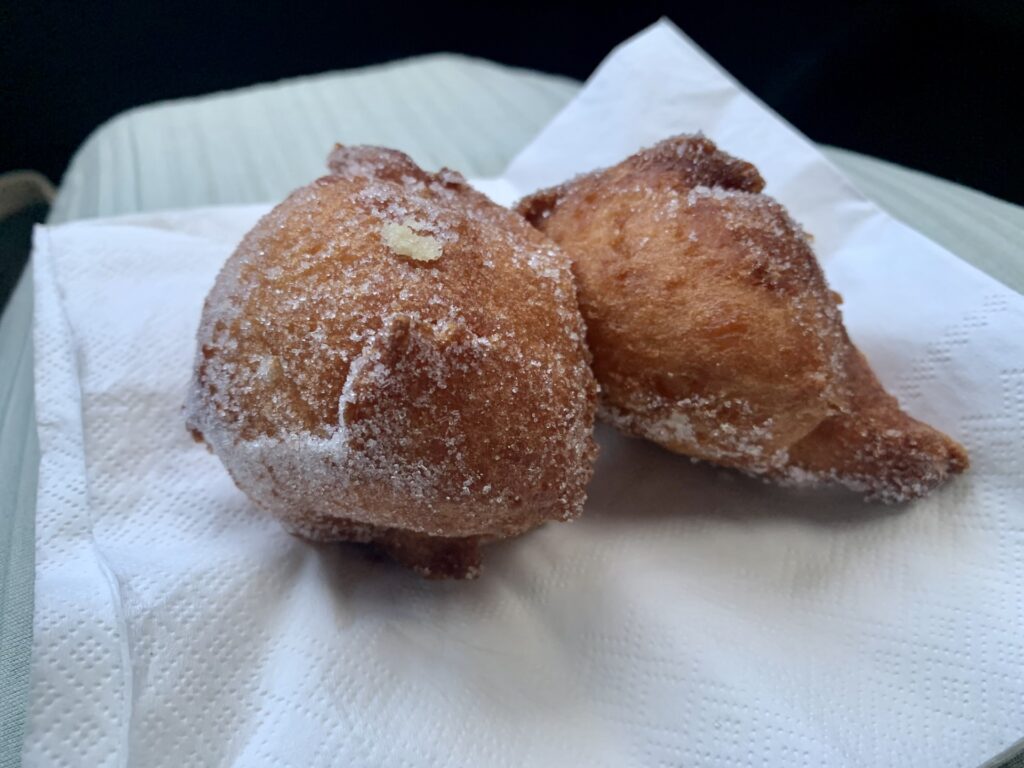 To round out the day, we went back to the Volcano Winery from day 2 for one glass of wine before they closed.
And that's a wrap on our time in Hilo and Volcano! On our fifth day, we headed back to Kona for a relaxing day at the resort and a luau. More about that in our next post!
Need more Hawaii inspiration?
Check out these blog posts to help you plan your trip: