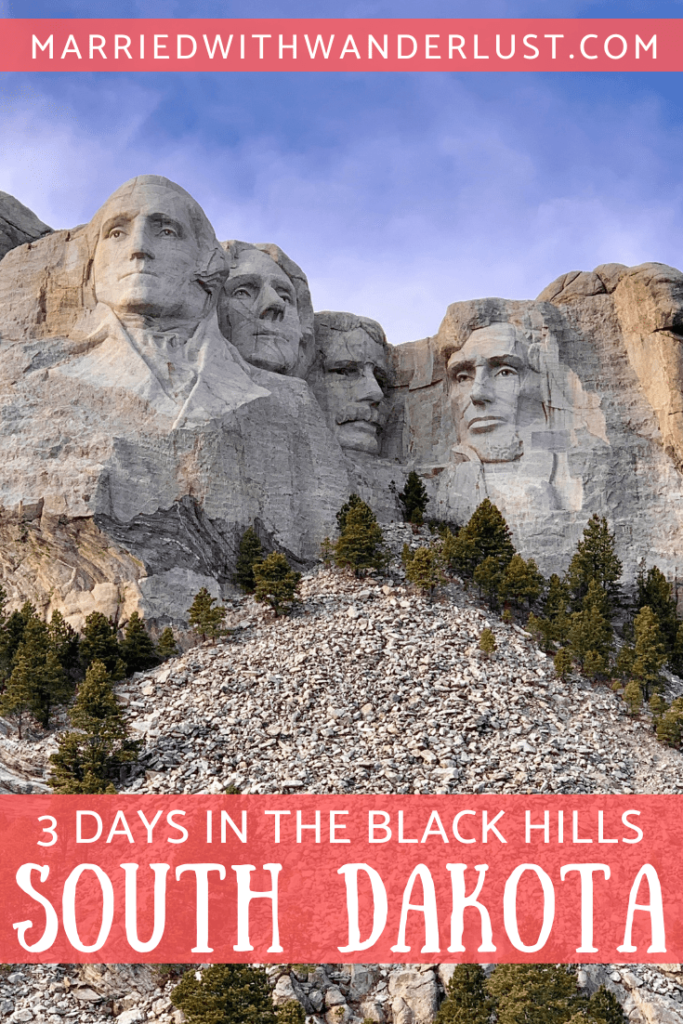 A long weekend in the Black Hills isn't enough time to do everything, but you can definitely tackle the highlights. Below is how we spend our 3 days in South Dakota but you can definitely edit this to however your schedule allows!
3 Days in South Dakota: A Day-by-Day Itinerary
We took this trip in August and had beautiful weather. You may want to consider the time of year you're visiting and adjust based on the temperature in morning/evening, rainfall, etc.
Day 1: Crazy Horse, Dinosaur Park, & Rapid City
We left Denver, Colorado early morning on a Friday so we arrived in South Dakota by early afternoon. We checked into our cabin (Hillside Country Cabins) and dropped off our things (and dog!) before heading into Rapid City to start our weekend. On the way, our first stop was Dinosaur Park for some fun photos with "life-size" concrete dinos.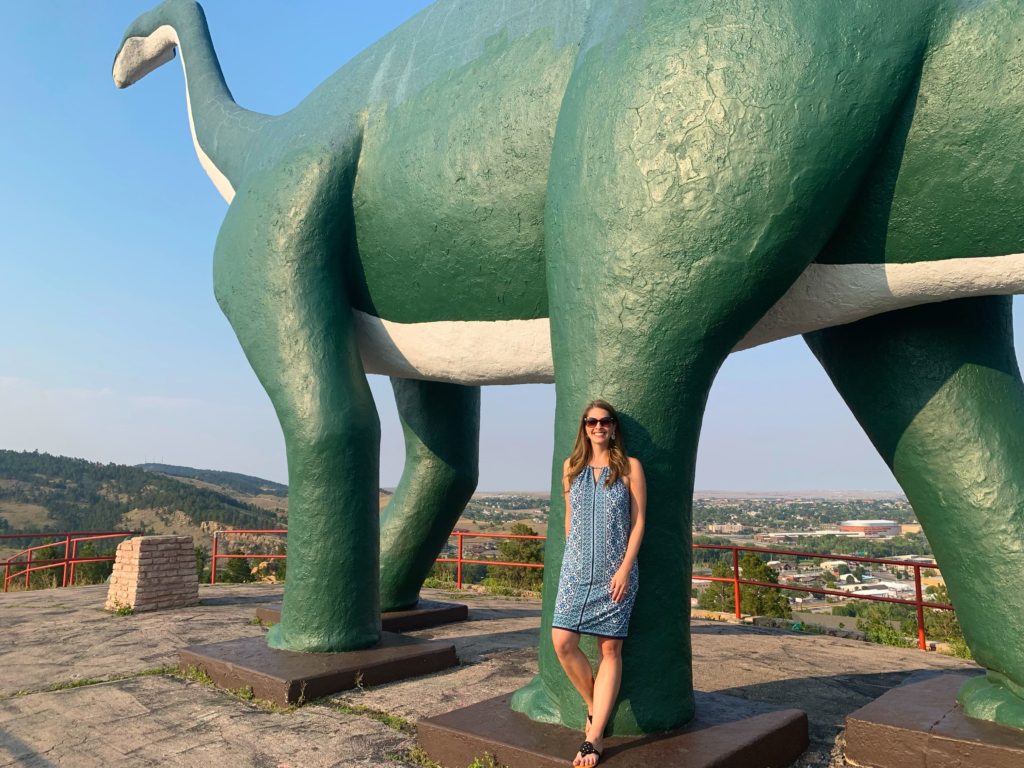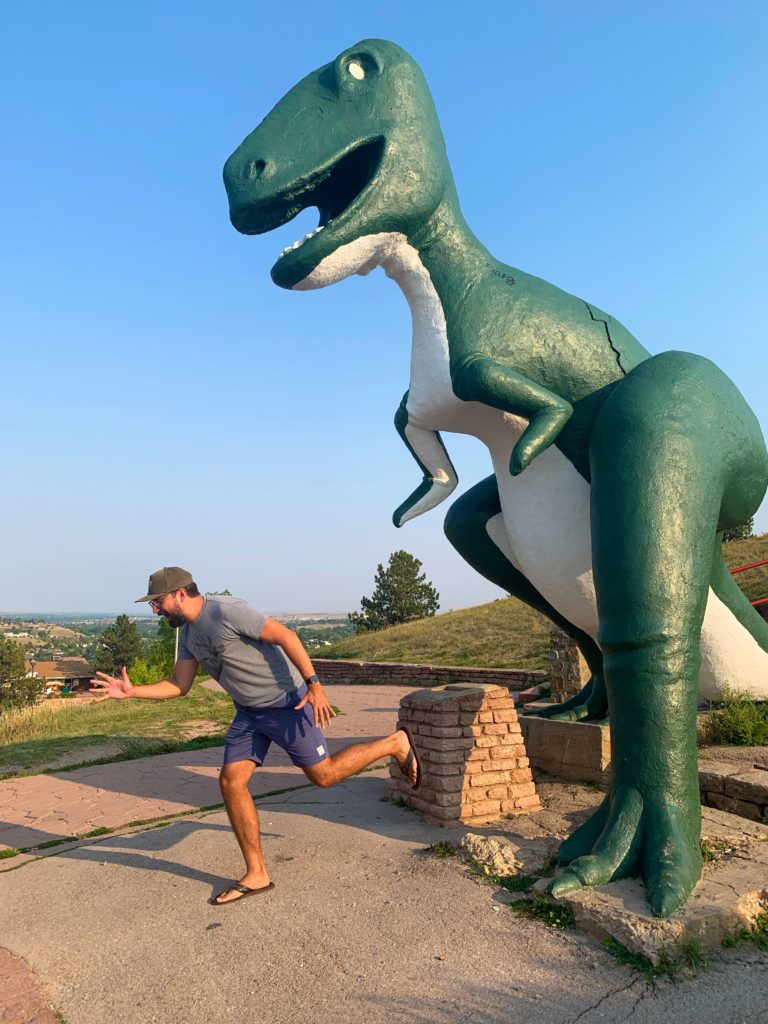 Fun Fact: Dinosaur footprints have been found not far from the park!
From here, we headed into downtown Rapid City to check out the City of Presidents. The City of Presidents is made up of life-size statues of all our nation's presidents. They are on the street corners stretching for several blocks along Main Street and St. Joseph Street. You can see a guide to finding your favorite prez here.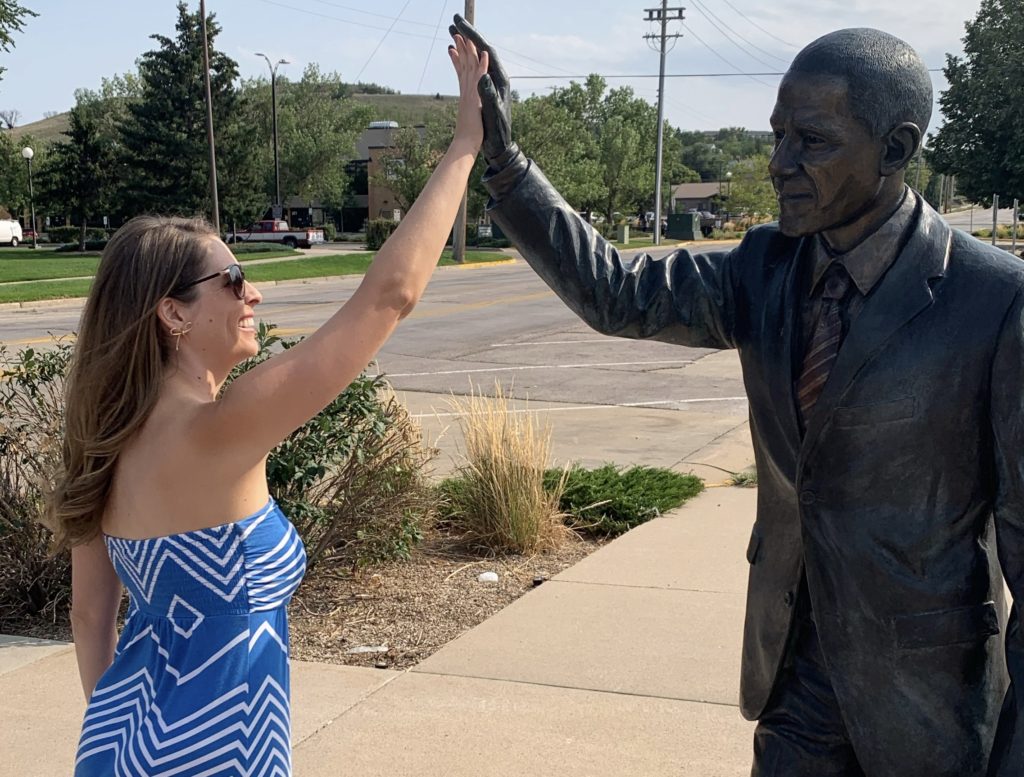 After an early dinner in Rapid City, we headed to the Custer area to check out the Crazy Horse Memorial. It is the world's largest mountain carving (though not yet complete) and honors the Oglala Lakota warrior, Crazy Horse. This is a site that you can mostly only see from a distance (you can pay for a bus tour that takes you to the base of the mountain but we chose not to). The majority of our time at the memorial was spent at the visitor center learning the history and exploring the museum.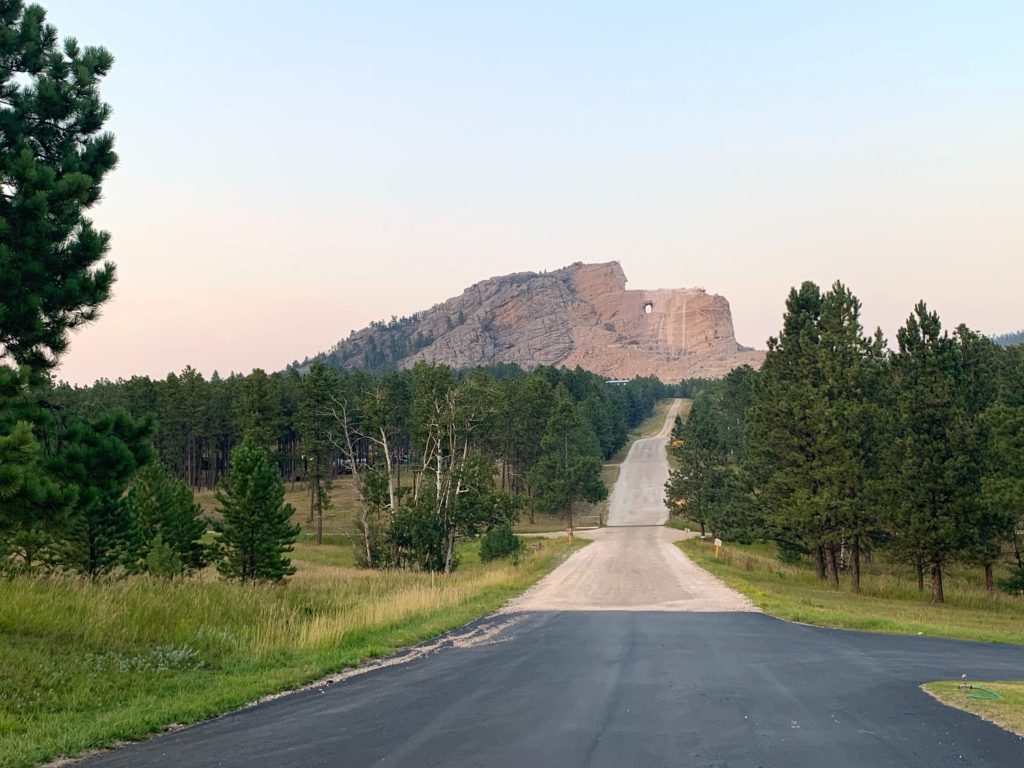 We wanted to go in the evening so that we could check out the laser light show, "Legends in Light" (time varies by date). Honestly though, we may just be spoiled by the laser light show at Universal's Harry Potter World because we didn't find it very exciting! You do learn some of the history, but we had already learned it all from watching the historical movie at the visitor center earlier.
Day 2: Mount Rushmore & Custer State Park
We like to rise early when there is a site we want to visit without a lot of tourists. Mount Rushmore was one of those. We left our cabin around 6:30 a.m. so we could get there by 7. This was perfect as we only saw about 10 people the whole time we were there! The only issue is the information center, gift shop and some of the exhibits don't open until later in the morning.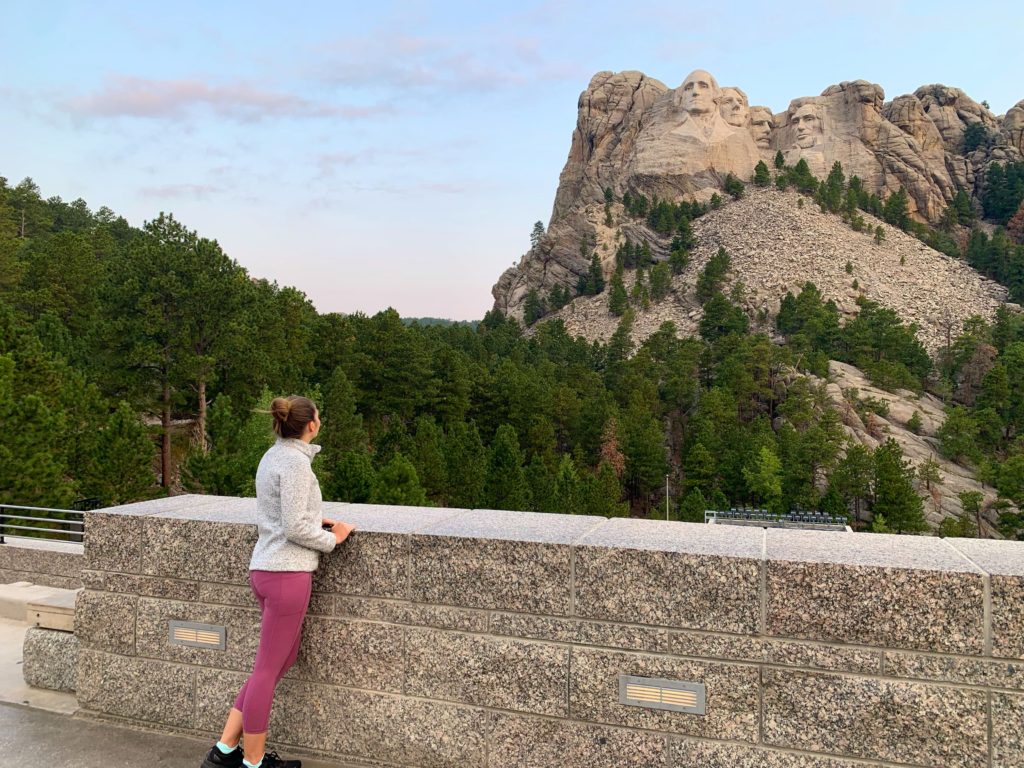 From here, we headed to Custer State Park for a full day of exploring. We entered through the Sylvan Lake entrance and drove straight to the Cathedral Spires trailhead. This trail is considered moderate and has a few spots where you need to climb up boulders.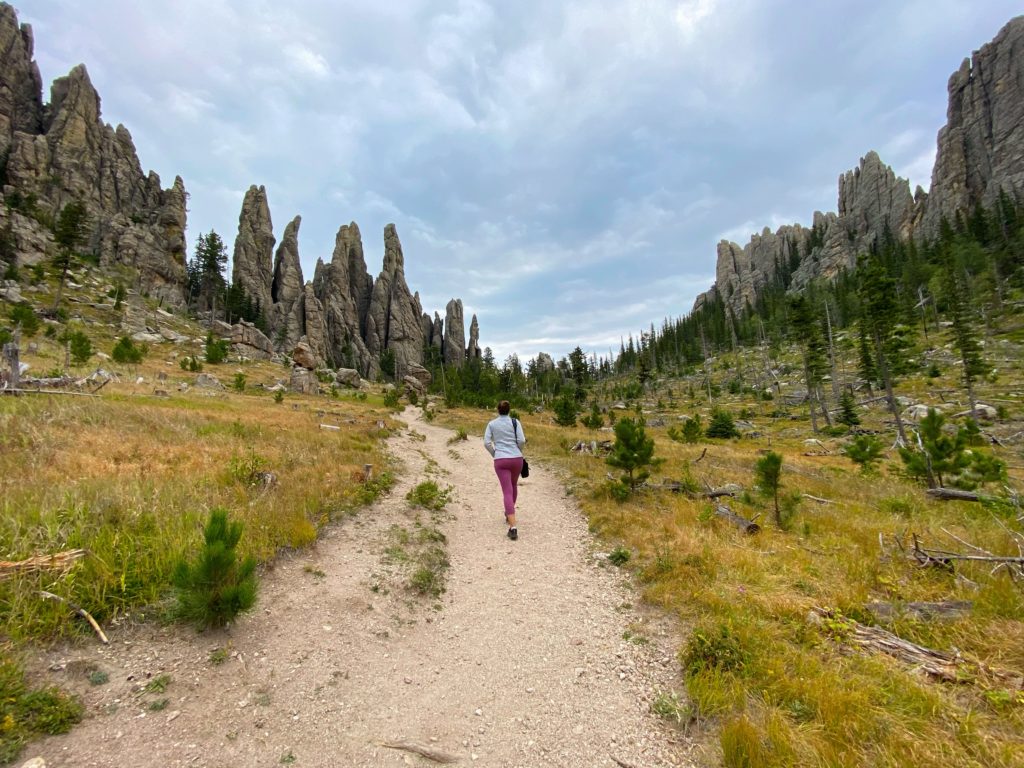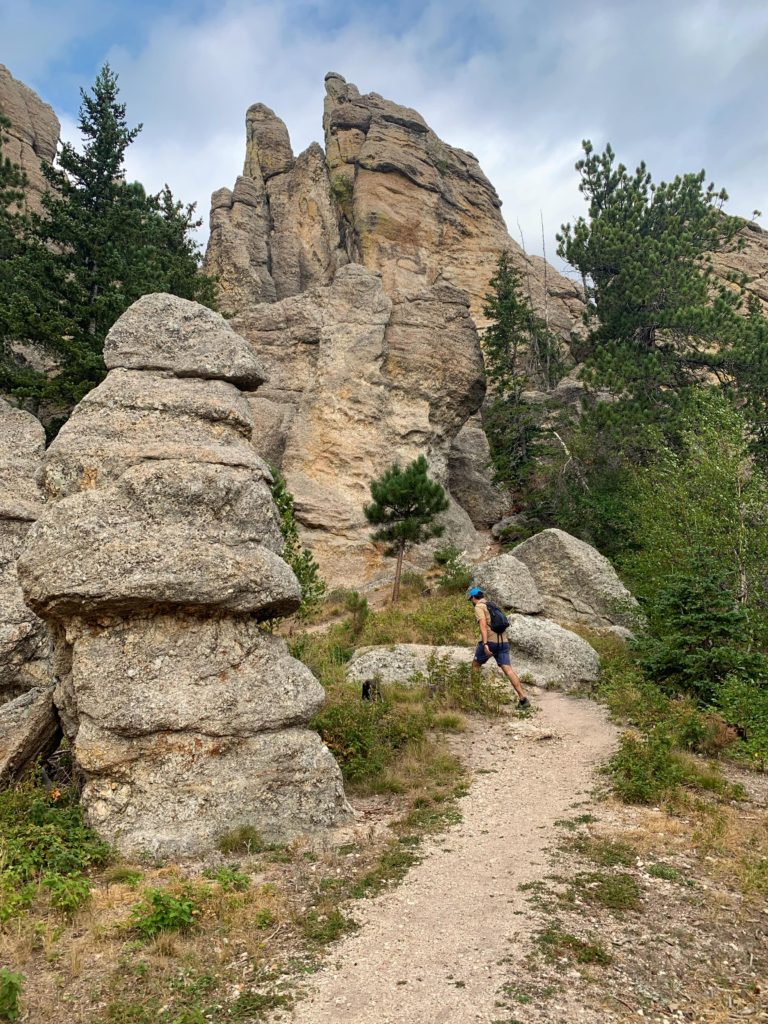 After our hike, we originally planned to go paddleboarding on Sylvan Lake. We packed our inflatable paddleboards from home but you can rent kayaks at the shop near the lake. Unfortunately, it was a really windy day so we decided to skip this and take the drive along Needles Highway.
Day 3: Badlands National Park & Other Quirky Things
We highly recommend entering Badlands National Park through the Northeast Entrance (I-90, Exit 131) because the best scenery and hikes are on that side of the park. Starting your day there will help you beat the crowds.
If you like quirky roadside attractions, stop for a quick photo at the Ranch Store on the way to the park. Here you'll find the World's Largest Prairie Dog! The Ranch Store is located along Highway 240.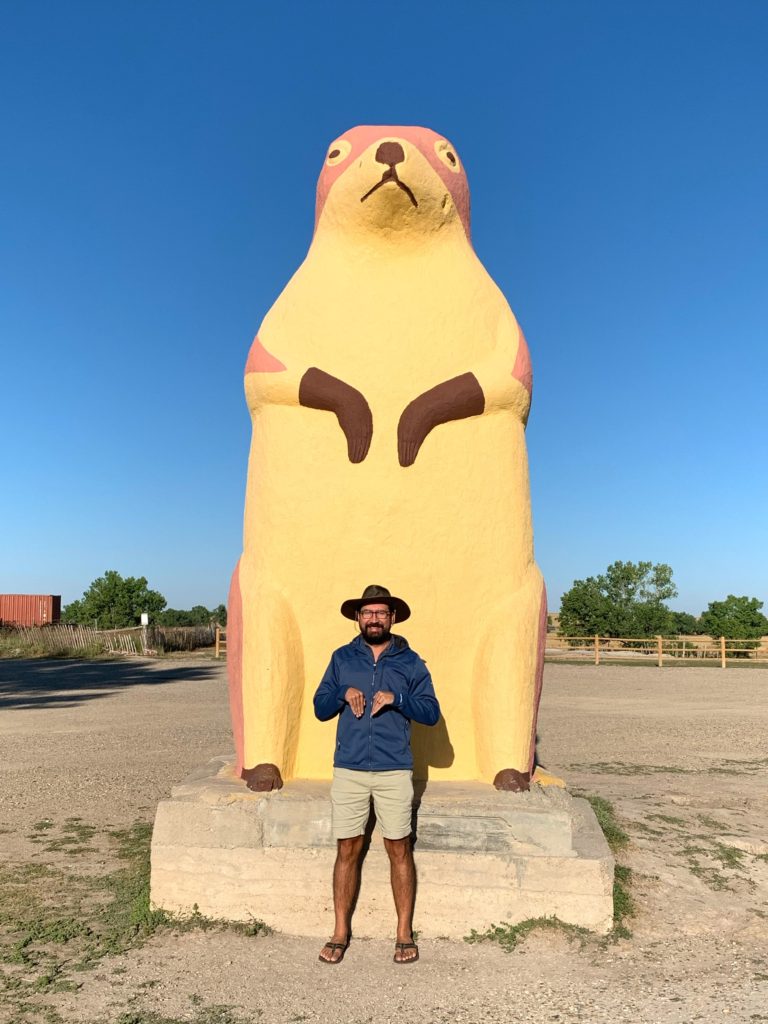 Once inside the park, you'll drive along Badlands Loop. We recommend stopping first at the Door Trail for dramatic views of the rock formations. From there, definitely check out the Window and Notch Trails. Of course, there are so many overlooks and trails so you'll have plenty of choices.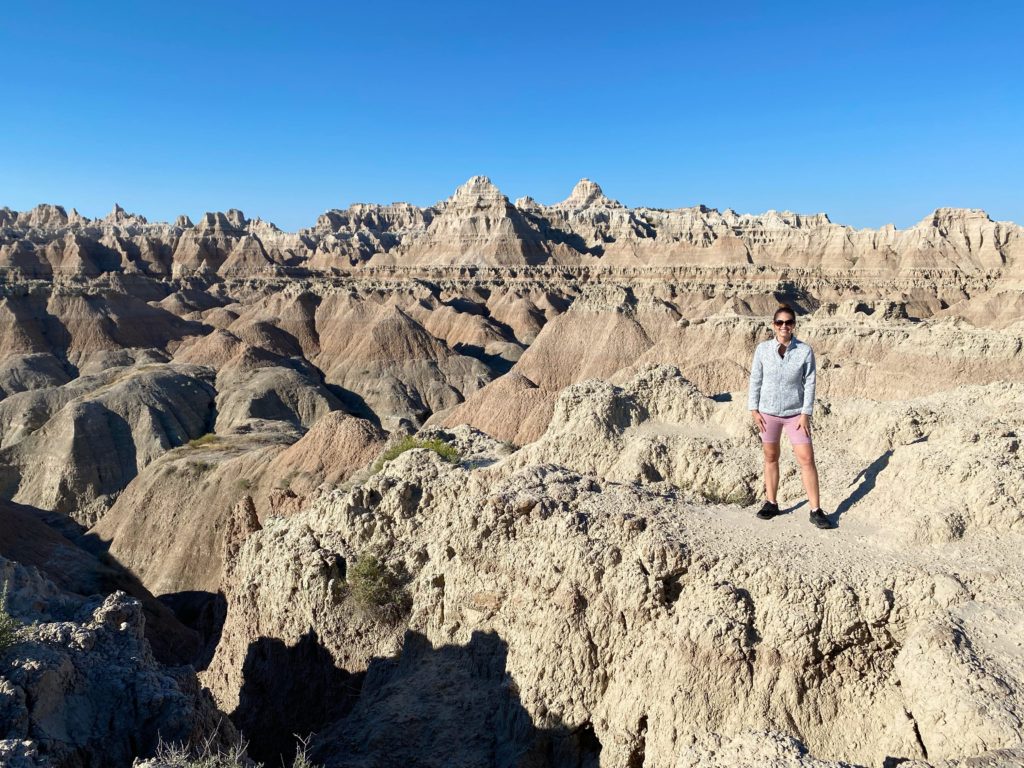 At the far end of the park, you'll come to Sage Creek Rim Road where you can spot wildlife including bison, prairie dogs, and pronghorn.
From here, we recommend driving to the town of Wall for one of the quirkiest spots we've ever visited. Wall Drug is a kitschy drug store/gift shop with plenty of fun photo ops.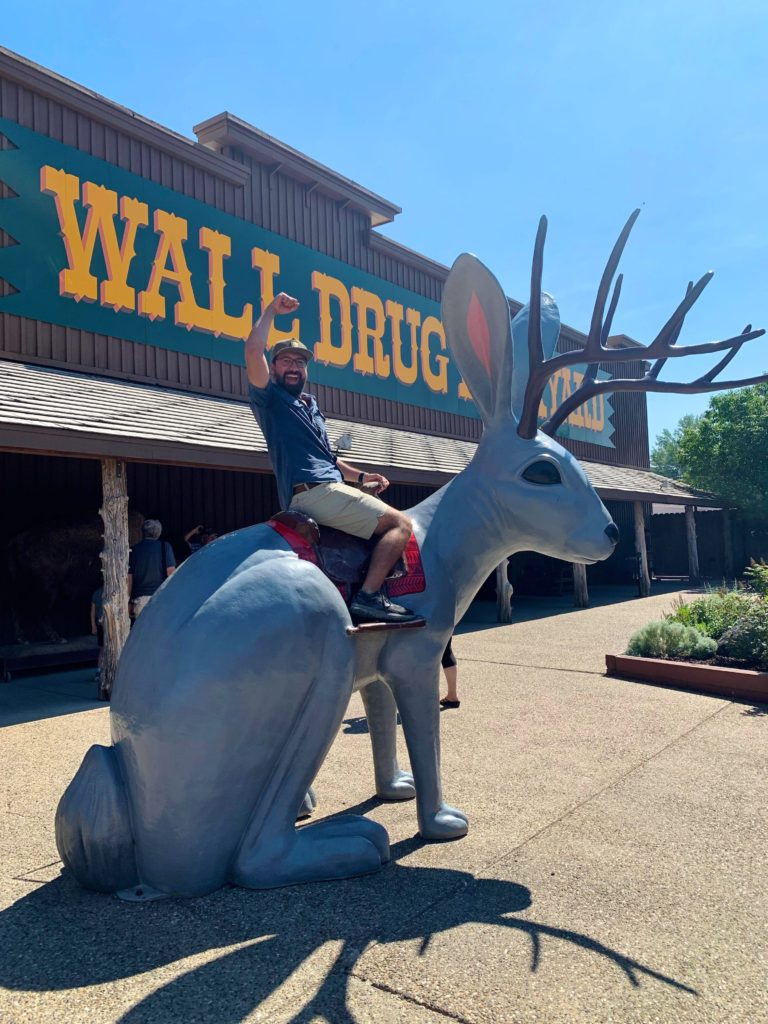 We made such good time on our Badlands visit that we got back to the Black Hills by around 3:00 pm. The weather was warmer and less windy than the previous day so we headed back to Sylvan Lake for our paddleboarding adventure. Seriously, this spot is GORGEOUS for paddleboarding and kayaking. It's the most scenic spot we've ever paddled!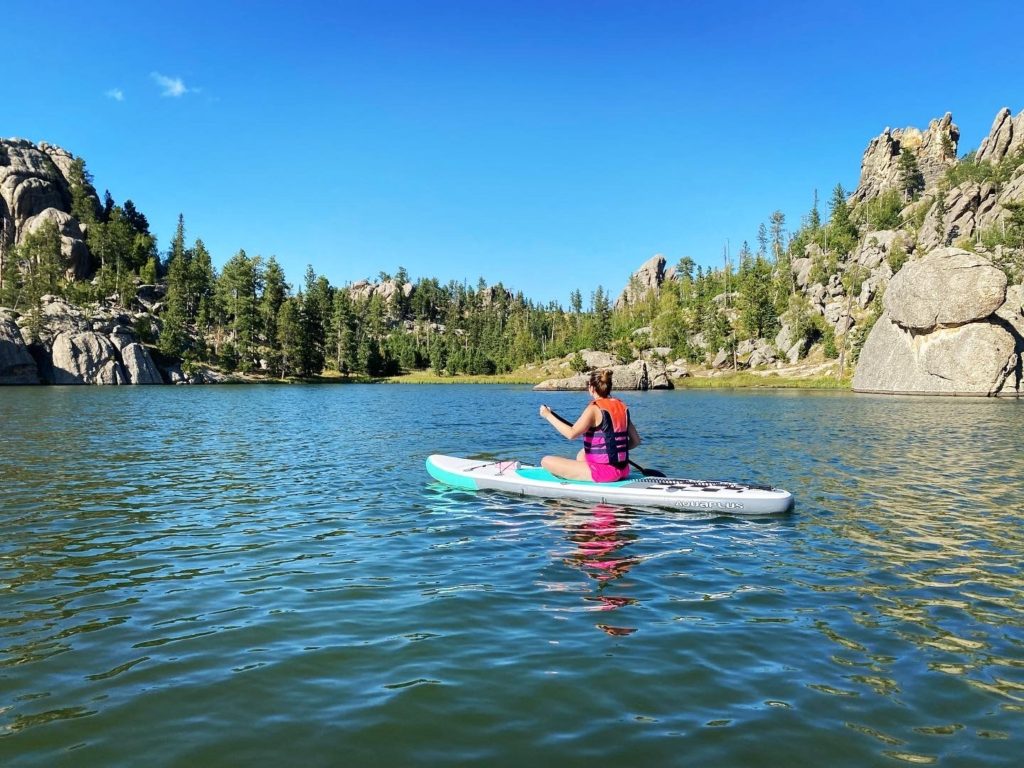 Once the sun started to set, we decided to call it a day. We picked up food on the way back to our cabin and relaxed and ate dinner on our porch. It was a fun 3 days in South Dakota but we were definitely on the go so it was nice to turn in early before our drive back to Denver!
Need more inspiration for your trip out west?
Check out these blog posts to help you plan your trip:
Enjoy our blog post? Pin it to share with others!