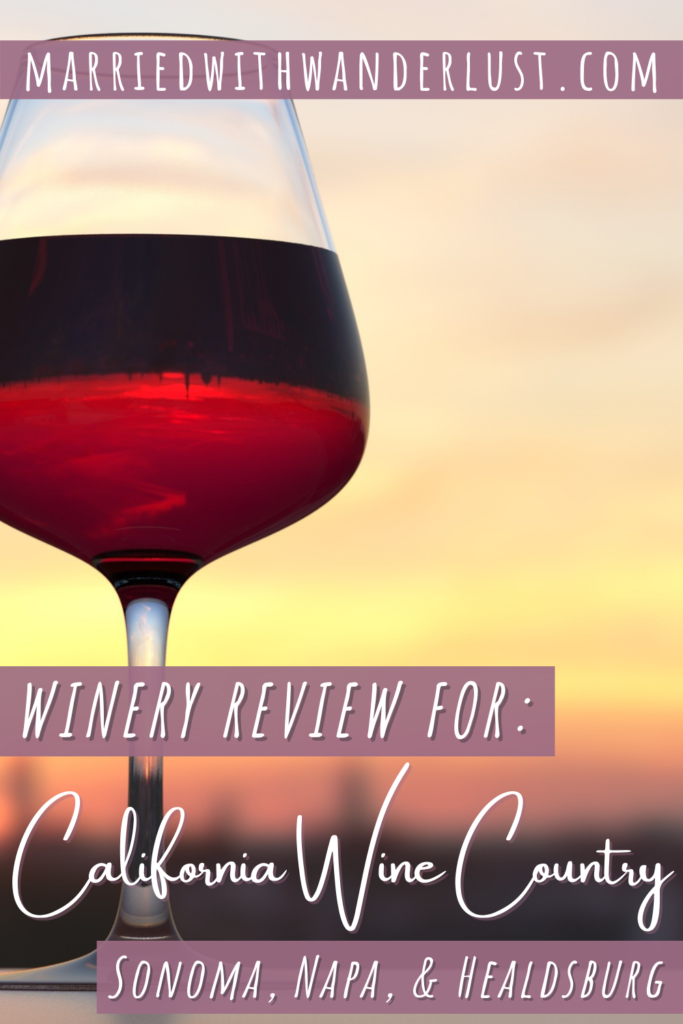 In early November, we took our first trip out to California wine country. Over three days, we visited vineyards in Sonoma, Napa, and Healdsburg and drank A LOT of good wine!
This was the first trip in ages (or perhaps ever?) that we had no part in planning and it was so nice to just get to enjoy the vacation. Shout out to our friends Harah and Shannon for doing the planning!
California wine country was quite a bit different than our recent summer trip to Colorado wine country. The vineyards are much more spread out and there are hundreds of choices in Sonoma county alone! To help you with planning, we thought we'd break down some of our favorite stops and some of those we considered "misses."
Keep in mind that all of these reviews are based on our one visit. That means it could always have been an "off day" in the couple cases where we didn't have great experience. Also, we understand during COVID times, staffing can be an issue.
Winery Reviews for California Wine Country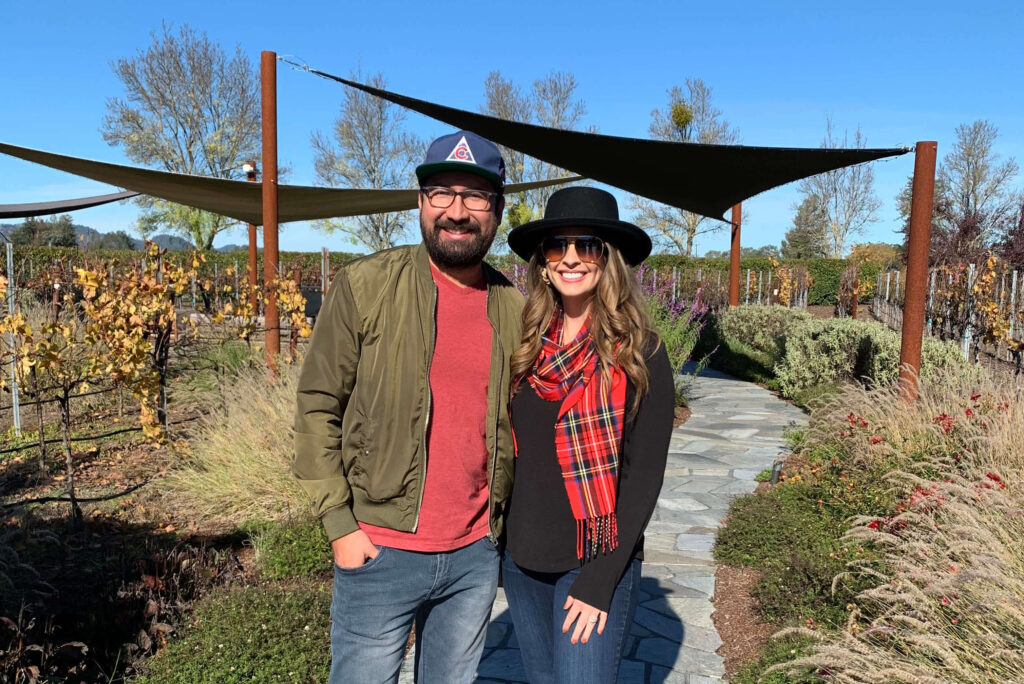 Location: Healdsburg
Hit or Miss? Hit
Pros: This was a great way to kick off our wine country trip. The tasting covers all the bases: sparkling, whites, and reds and the sommelier was very knowledgable. Most of us took a bottle or two home with us and the chardonnay was probably my favorite of the trip!
Cons: I wouldn't say there were any cons per-say. However, if you wanted to compare the view to some of the other wineries on this list, it definitely doesn't compete.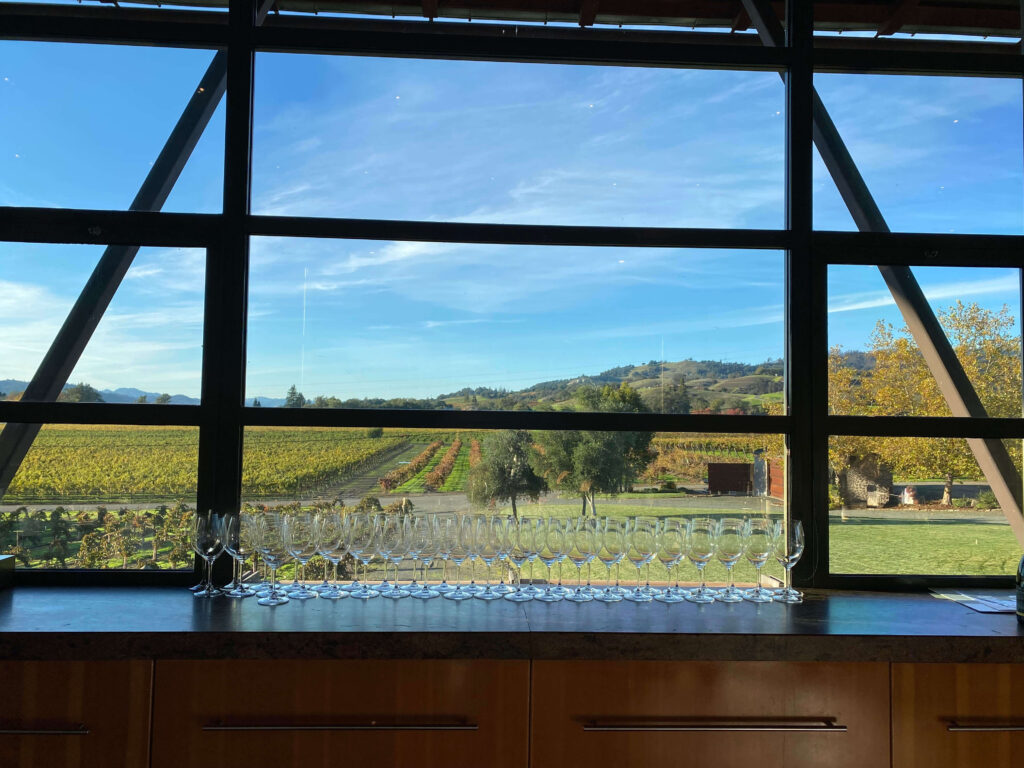 Location: Geyserville
Hit or Miss? Hit
Pros: The wine and the views leave nothing to be desired at Foley! From the tasting room, you get a landscape look at the sprawling vineyard while sipping a variety of delicious wines with two whites and three reds. Even the bottles are beautifully labeled! If you don't leave here with a bottle (or 2, or 3…), we'd be surprised!
Cons: Everything was great at Foley except for the sales pitch at the end. You sort of expect this as most of the wineries offer up their wine clubs and memberships, but it seemed a little excessive here. A lot of places will waive tasting fees if you purchase multiple bottles but there were no exceptions here unless you joined the club.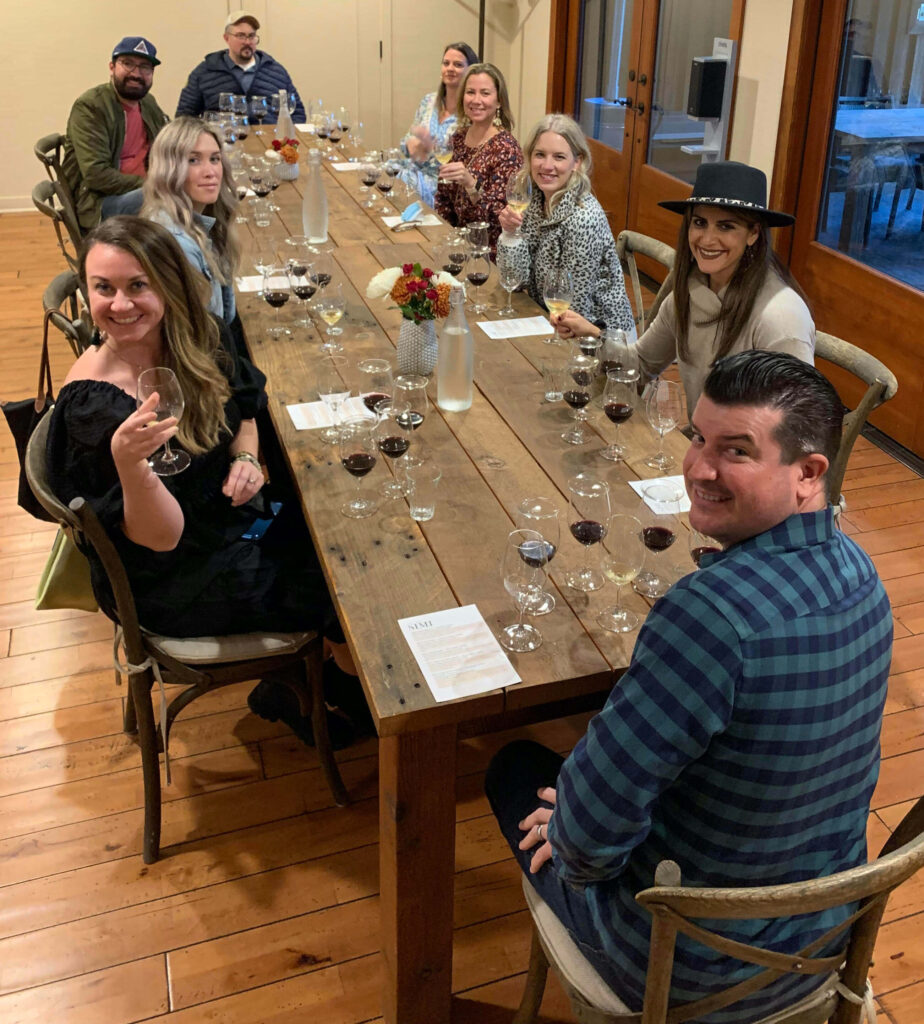 Location: Healdsburg
Hit or Miss? Miss
Pros: Pretty big pours and a good amount of wine is included with the tasting.
Cons: The tasting isn't as personal as many of the others we had. They pour all the wines at once rather than pouring one at a time, talking about a particular wine, and then giving you some time to enjoy it before moving on to the next. In general, the tasting experience was just lacking a bit compared to most of the other wineries we visited.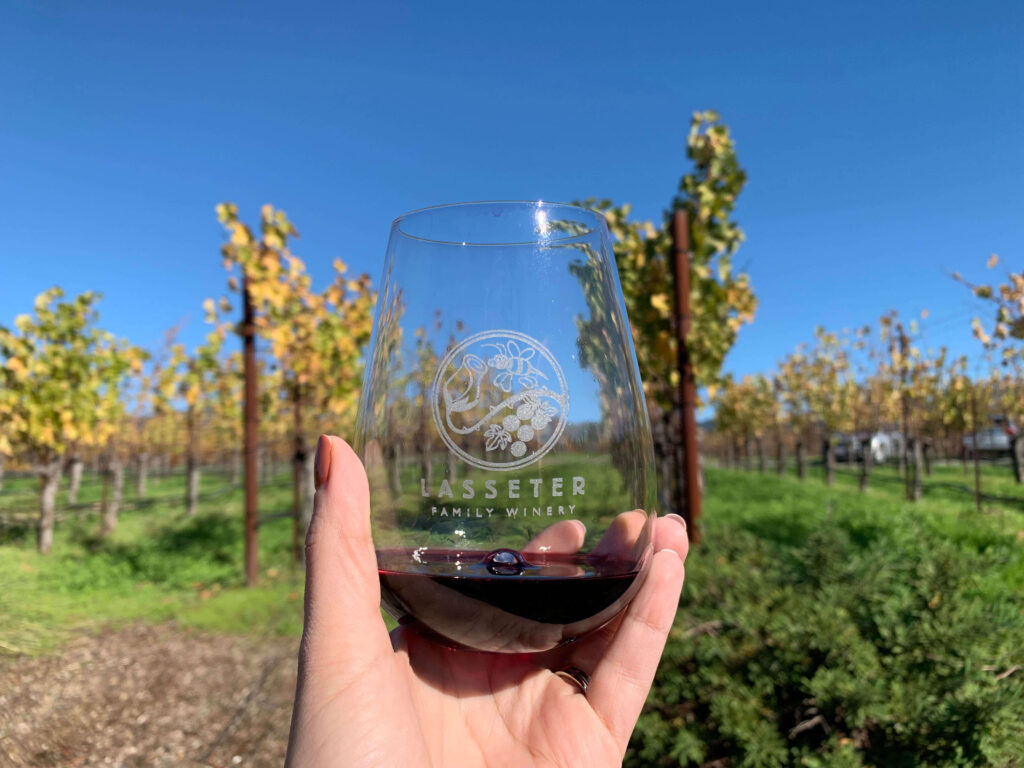 Location: Glen Ellen
Hit or Miss? Big Hit!
Pros: Our group included several California wine country pros who have visited more than a handful times and Lasseter was a new stop even for them. It was our first winery of day 2 and left such a big mark, it was hard for the rest to measure up! The setting is gorgeous and the service was spectacular. Our sommelier went above and beyond to make the experience, telling interesting stories (though it might be hard not to be interesting when you're telling stories about the founder of Pixar!) and even sharing a few extra wines that weren't on the tasting menu.
Cons: The only con I can think of (and honestly it didn't even bother us) was that there was some renovation going on in the garden of the winery so there was a bit of construction noise. Certainly it will be complete by the time we visit again so it would not deter us in the slightest!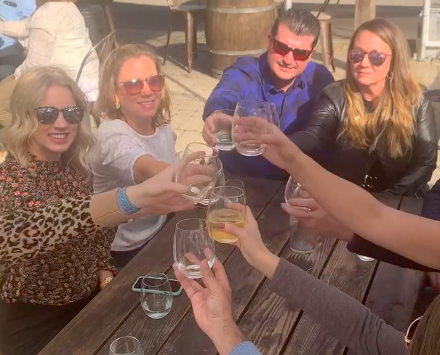 Location: Sonoma
Hit or Miss? Miss
Pros: The wine is actually pretty tasty here, but the experience was so impersonal not a single person in our group left with a bottle!
Cons: Despite having a reservation, it was packed upon arrival and the 10 of us were crammed at a picnic table. The servers were very distracted and came back pretty infrequently to pour the next wine. In comparison to the other wineries we visited, the tasting experience was pretty poor. We will note that some of the people in our group had been here before and had a better experience so it may have just been a fluke.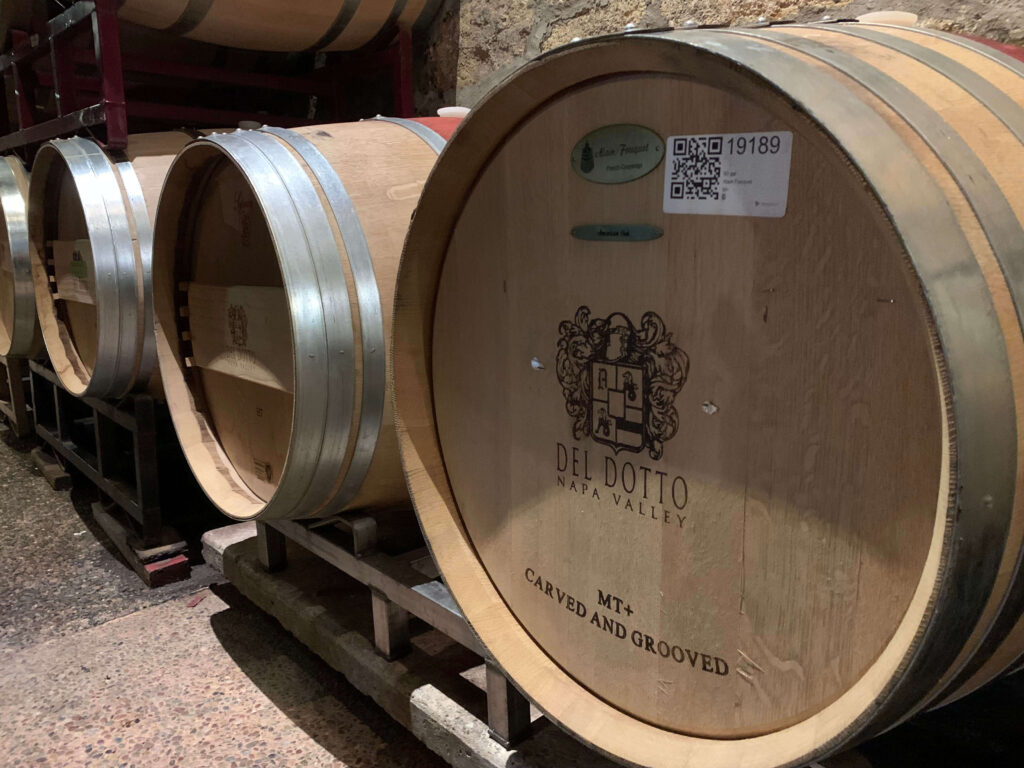 Location: Napa
Hit or Miss? Hit
Pros: Experience, experience, experience. Getting to taste the wines straight from the barrel and touring the caves where they're kept was so unique. Plus, they are wines that haven't been bottled yet so it's like you're getting a sneak peek! You also get generous pours on the tour and get to try a good number of wines. Have a favorite type of wine? Be sure to tell your guide because if they have one in the barrel, they'll customize the tour to make sure you get to try it.
Cons: The tasting fee could be considered steep depending your budget: $125 per person for the cave tour. Also, no matter how much you spend at the winery or how many bottles you purchase, the tasting fee is not waived.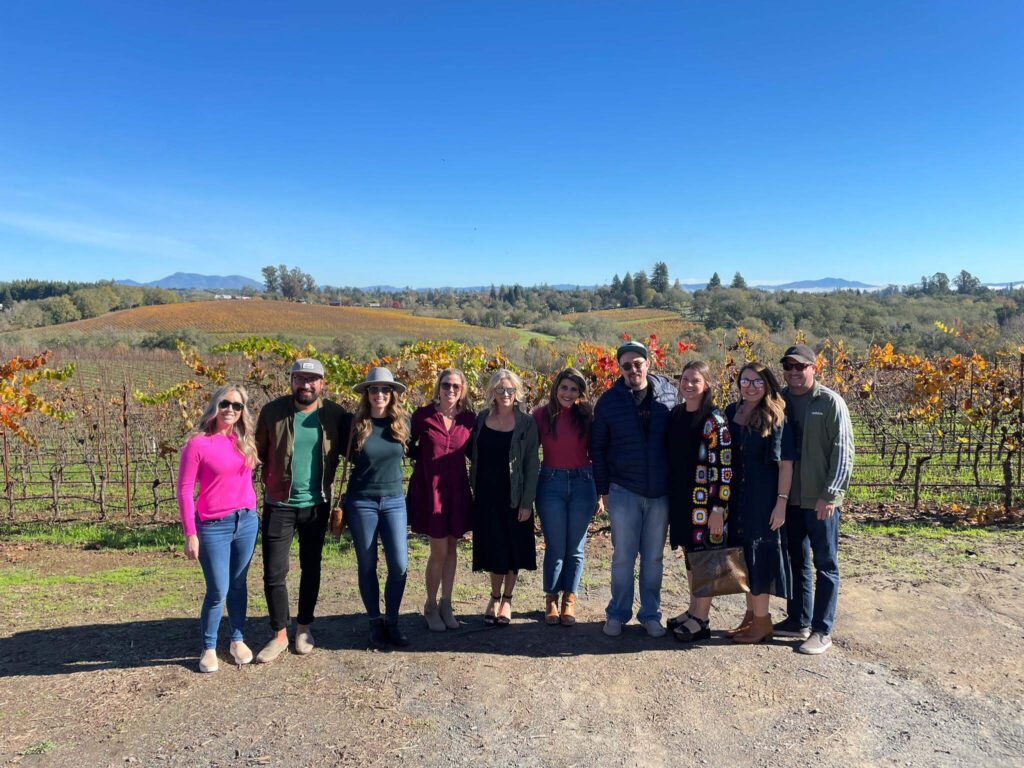 Location: Sebastopol
Hit or Miss? Hit
Pros: Wow. From the second you step out of the car to the views at Iron Horse, you are in awe. It has to be one of the most spectacular views in Sebastopol, maybe the entire county! Our group was taken to a private pavilion with views of the vineyards and trees sporting Autumn leaves (see the main photo for this article). Our sommelier, James, was fantastic and provided a great mix of wine education and entertaining stories about the vineyard.
Cons: Can't really think of any but know that the focus at Iron Horse is on sparkling wine. They do have still wines, but are renowned for sparkling. Just something to consider for planning if you're not a fan of sparkling!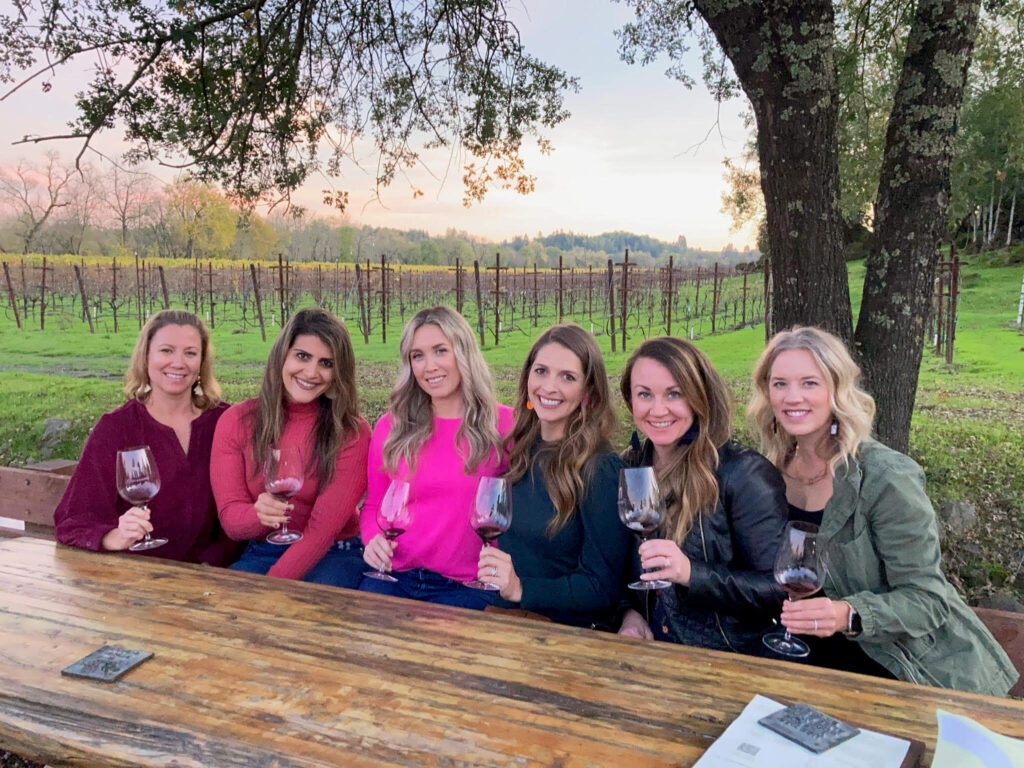 Location: Healdsburg
Hit or Miss? Big Hit
Pros: This was the last stop of our California wine country trip and I wish it had been one of the first! I'll be honest I was a little wined-out by the time we got here. But as soon as I saw the beautiful setting, lovely sunset, and the tagline ("wine for those with something to be grateful for"), I was smitten. To top it off, the hospitality was impeccable, with the owner, Trini, himself making the rounds to greet guests, make you feel at home, and share stories about the winery. We left with two bottles and probably would have taken more if it hadn't been the last stop and our suitcases were stuffed! Next time we'll make sure it's one of the first places we visit!
Cons: None that we can think of!
Need more inspiration for your trip to California?
Check out these blog posts to help you plan your trip: