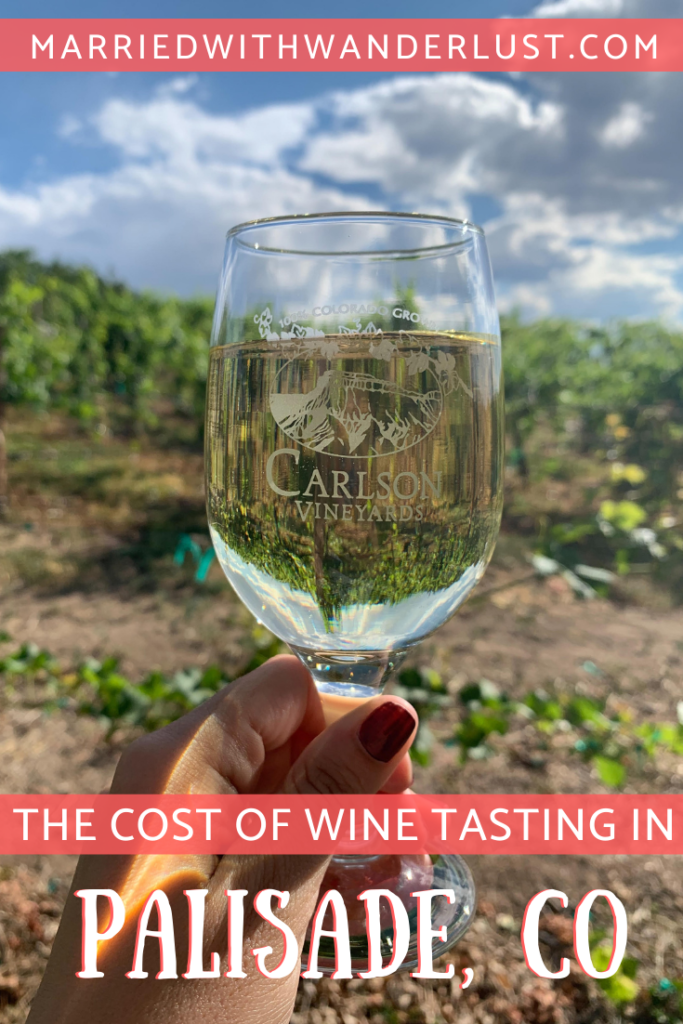 If you love wine, Palisade should definitely be on your Colorado bucket list. There are more than two dozen wineries in the area and each has it's own unique personality. Before you plan your trip, though, you'll want to consider the cost of wine tasting in Palisade for budgeting purposes.
While we couldn't make it to all the vineyards during our weekend trip, we did visit a good amount! Below is a breakdown on the cost of wine tasting in Palisade for the wineries we visited. Please note all of these prices are as of summer 2021.
Cost of Wine Tasting in Palisade: A Comparison
Colterris at the Overlook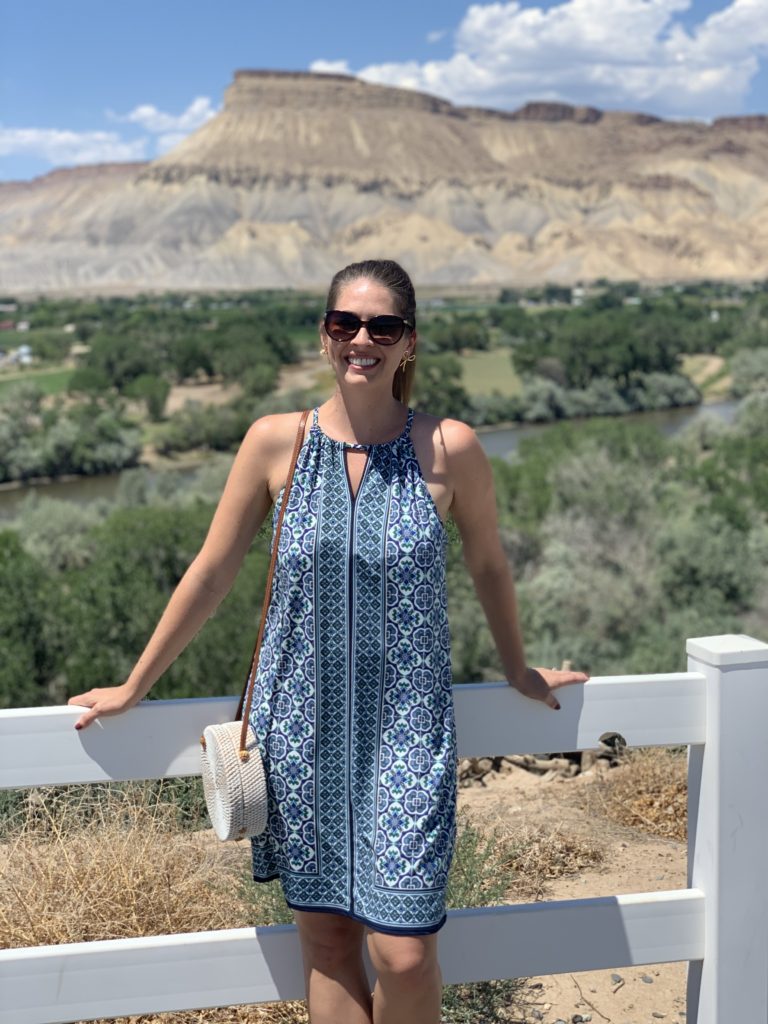 Not only did we enjoy the wine at Colterris at the Overlook, but we also loved the view! We also found this tasting to be the most relaxed, as you get to go at your own pace. A souvenir glass or tumbler and 5 wines are included in the tasting for $15. You'll receive a card with the name of each wine you select and they'll order them for you. As you finish each taste, you can turn in the next card at the tasting counter for your next pour.
Restoration Vineyards
The Restoration tasting is probably one of the best deals and we also really enjoyed their wine. You receive 3 tastings and a souvenir glass for $10. If you end up buying a bottle, the tasting is lowered to just $5.
Carlson Vineyards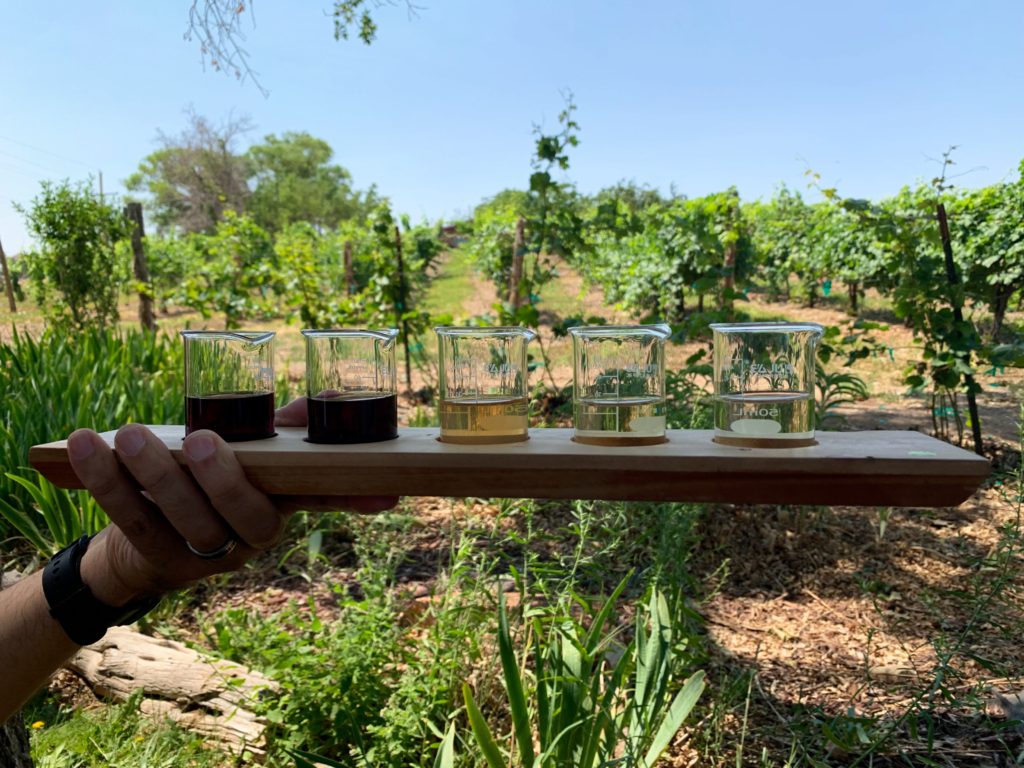 The wine tasting pours at Carlson Vineyards come in adorable mini beaker glasses that make it easy to pour in your glass as you go. When you arrive, you'll receive a tasting sheet with all their wines listed and you can select 5 for $10. Their outdoor area also has a pretty backdrop of the vineyard. And bonus: be on the lookout for their vineyard cats. They wander the property and are just so sweet!
BookCliff Vineyards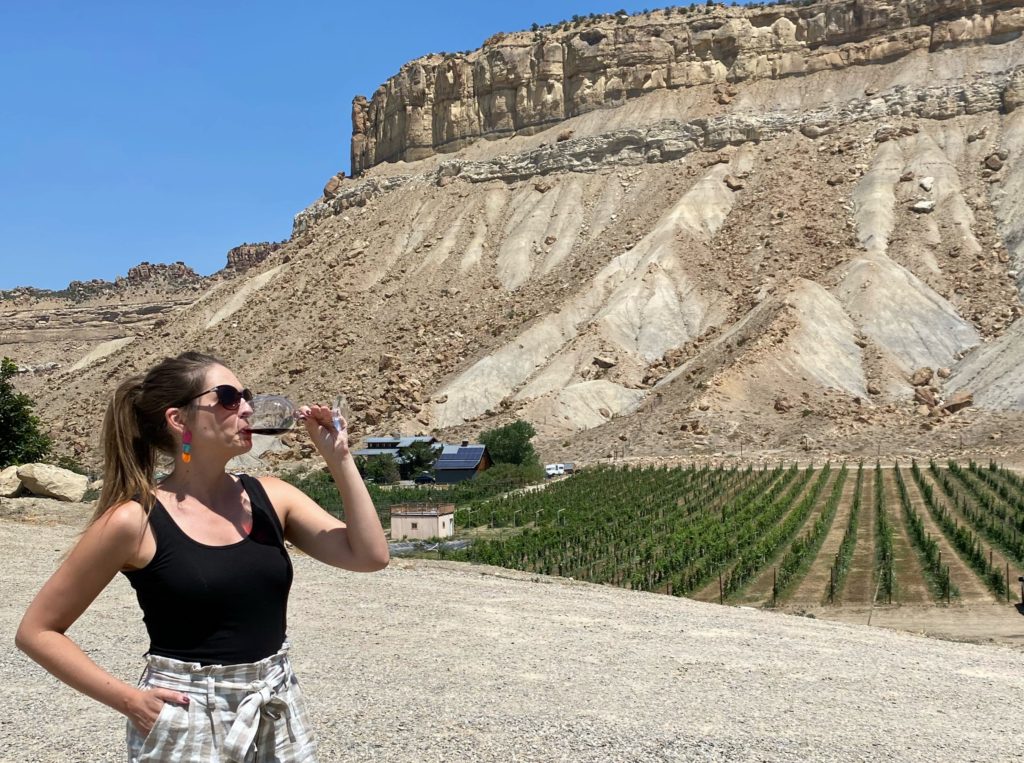 At BookCliff, tastings are slightly different from the other vineyards. Here they have pre-designed menus for you to choose from that each include a set number of wines. I selected the "dry reds" flight which included 4 wines for $10. WC selected the "reserve & crescendo" flight which included 3 wines for $10. There are two other flight options for white and sweet wines.
Red Fox Cellars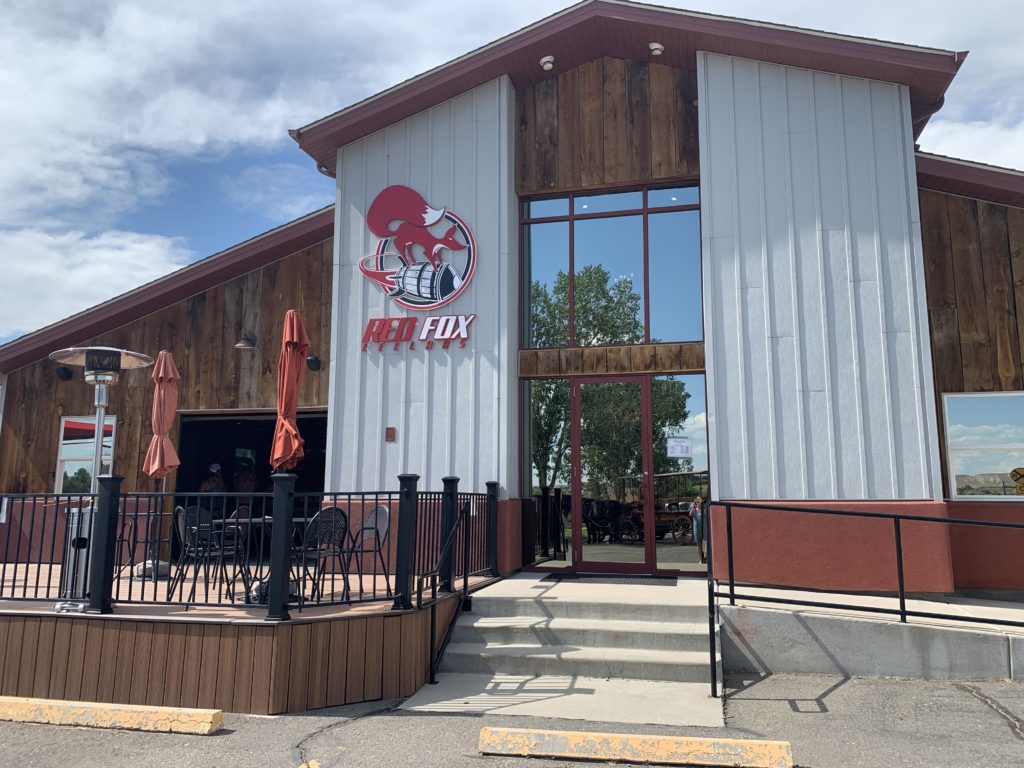 Red Fox also has pre-designed tasting menus for you to choose from. I selected an option that included 3 wines for $4 and WC selected a tasting that included4 wines for $6.
Colorado Vintners Collective
At Colorado Vintners Collective, there is only one pre-designed tasting menu and it includes 5 wines for $14. Their menu includes two wines from their own vineyard, plus three wines from other Colorado wineries.
Maison la Belle Vie Winery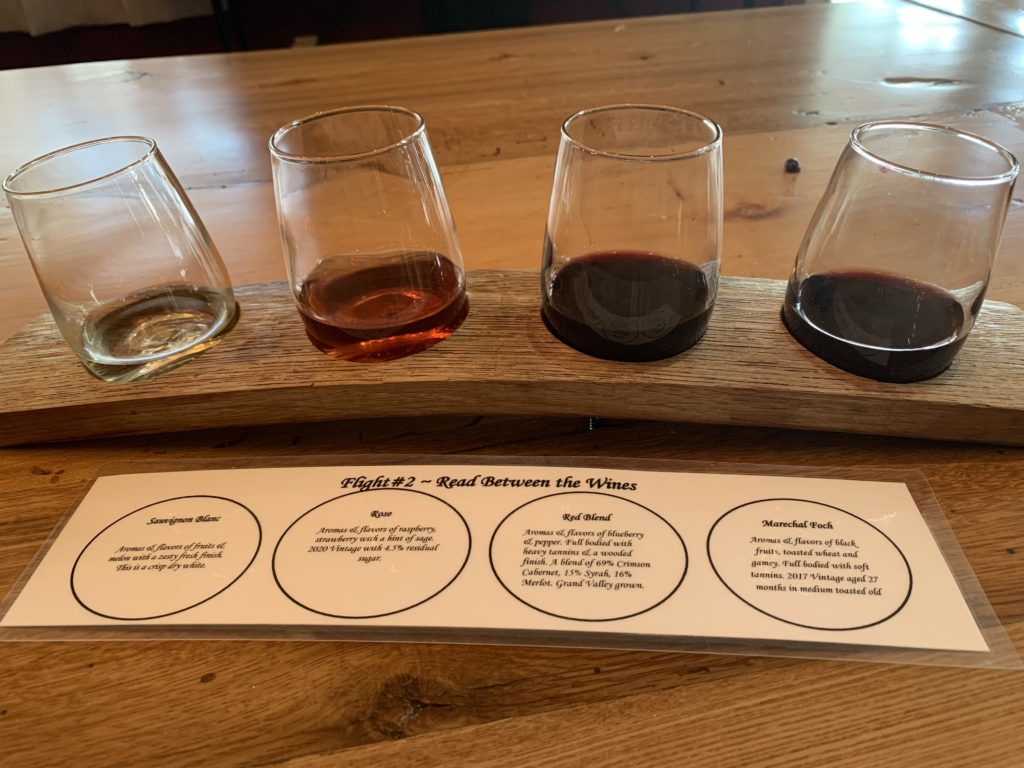 This winery was honestly our least favorite AND the most expensive. It could be because we'd already visited so many that had great pricing on their wine tastings. The pricing at Maison la Belle for tastings starts at $15 for 4 wines and can be as high as $18. Like a few of the others, there are set options you can choose from. We selected the "Read Between the Wines" flight (solely because it's the same name as my book club LOL). Note that you also have to pay for water here which is unusual for a wine tasting! Also, they only sell the water in plastic bottles which we try not to do when possible.
What else should we know about the cost of wine tasting in Palisade?
Definitely ask each winery whether they offer a discount on the tasting if you're planning to buy a bottle or bottles. We saw signs at some of them that offered a variety of discounts with purchases so it varies from place to place.
For a complete list of all the wineries in the Palisade area, check out the Visit Palisade website.
Need more Colorado inspiration?
Check out these blog posts to help you plan your trip:
Enjoy our blog post? Pin it to share with others!