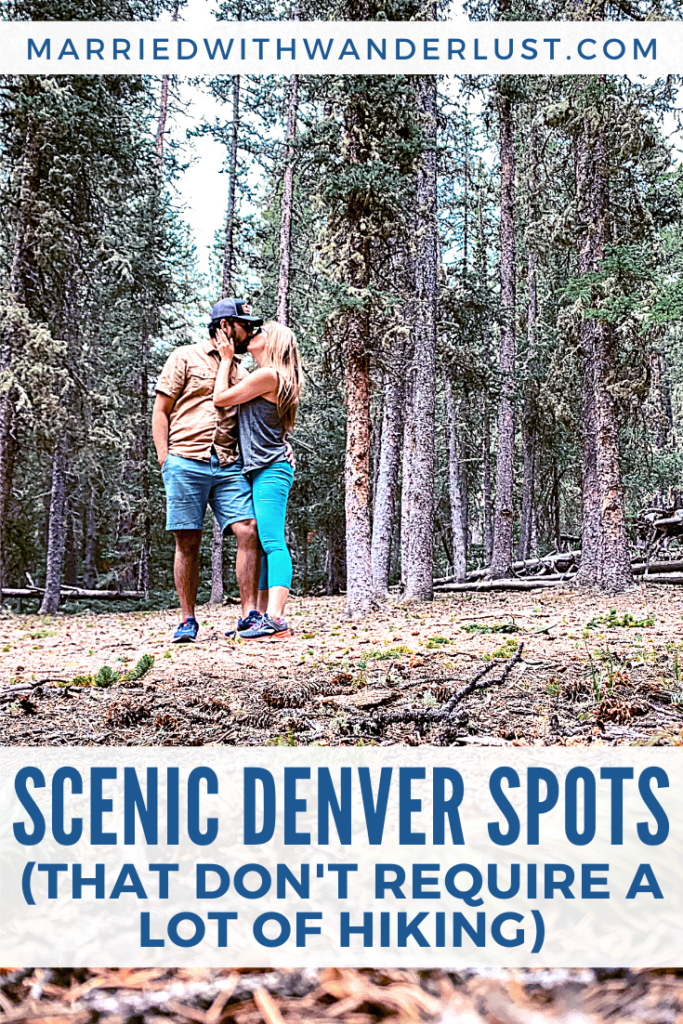 When you think of Denver, you think mountains and hiking. And we love both of those things. But not everyone is able to spend a day on the trail whether it be time constraints, physical reasons, or something else. And, of course, that doesn't mean you should miss out! That's why we thought we'd compile a list of some of our favorite scenic spots near Denver that don't require hiking.
Our Favorite Scenic Spots Near Denver That Don't Require Hiking
Red Rocks Park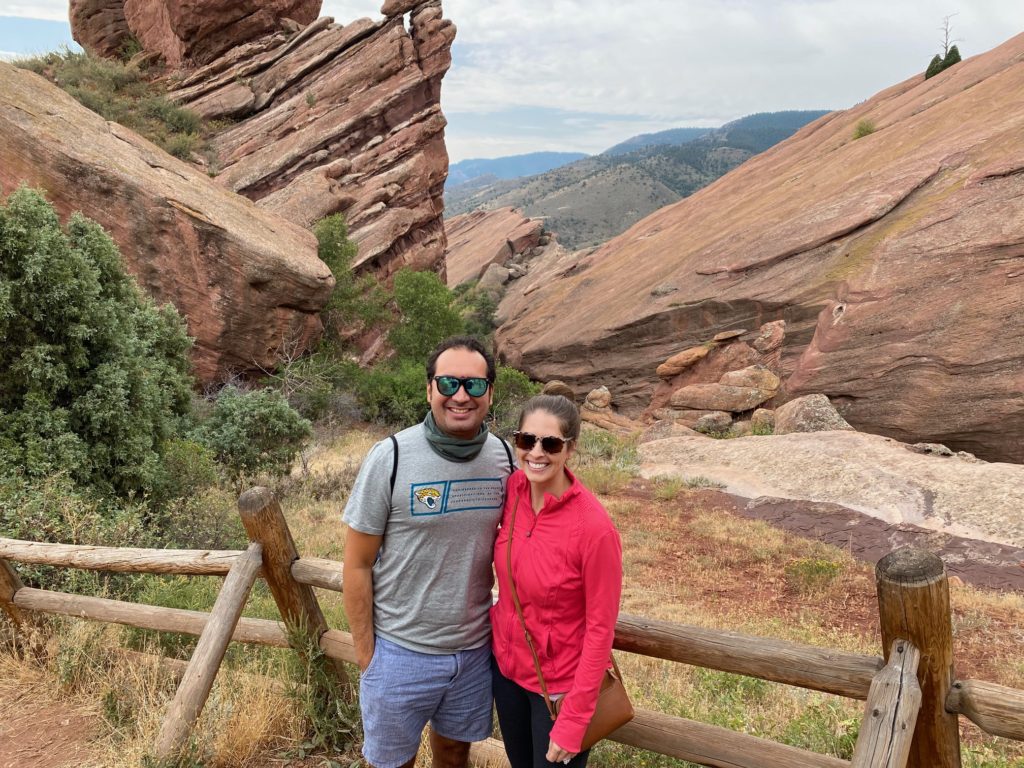 If you're in Denver, you have to head over to Morrison to see the iconic Red Rocks! But how much hiking you do at this spot is totally up to you. If you'd rather not hike, drive and park near the Trading Post gift shop. From here, take a few steps to the start of the Trading Post Trail, and snap some lovely photos of the towering rocks above. Next, drive to the top of the amphitheater parking lot and walk along the paved path to get a glimpse of the well-known venue.
Lookout Mountain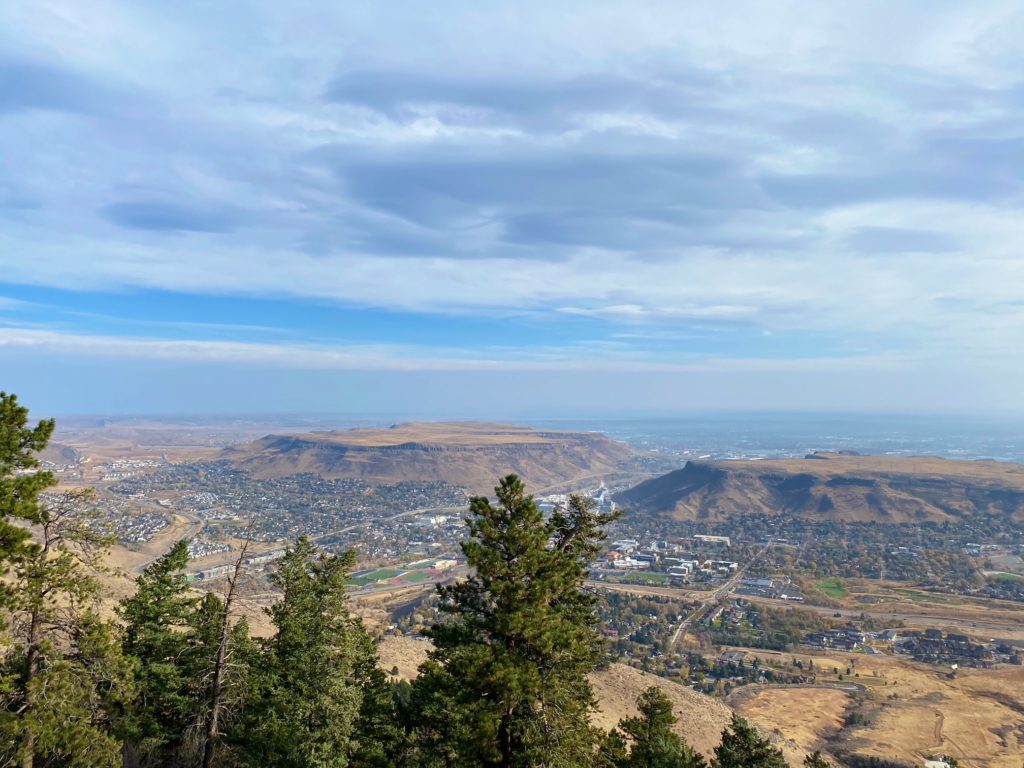 Lookout Mountain is a quick drive to Golden from Denver. There are a few "viewing areas" once you park at the top; one overlooks the cities of Golden and Denver, the other provides sprawling mountain views. Also, on Lookout Mountain, you'll find the gravesite of Buffalo Bill. There is a short walk from the parking lot on a slight incline to get to the spot.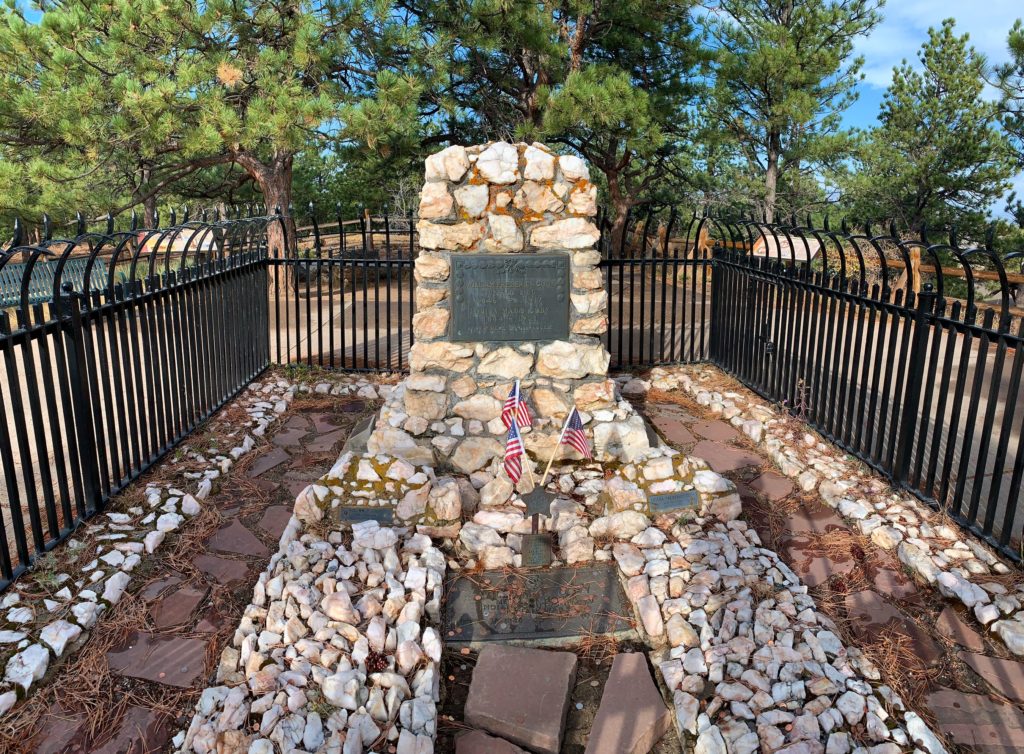 Rocky Mountain Arsenal Wildlife Refuge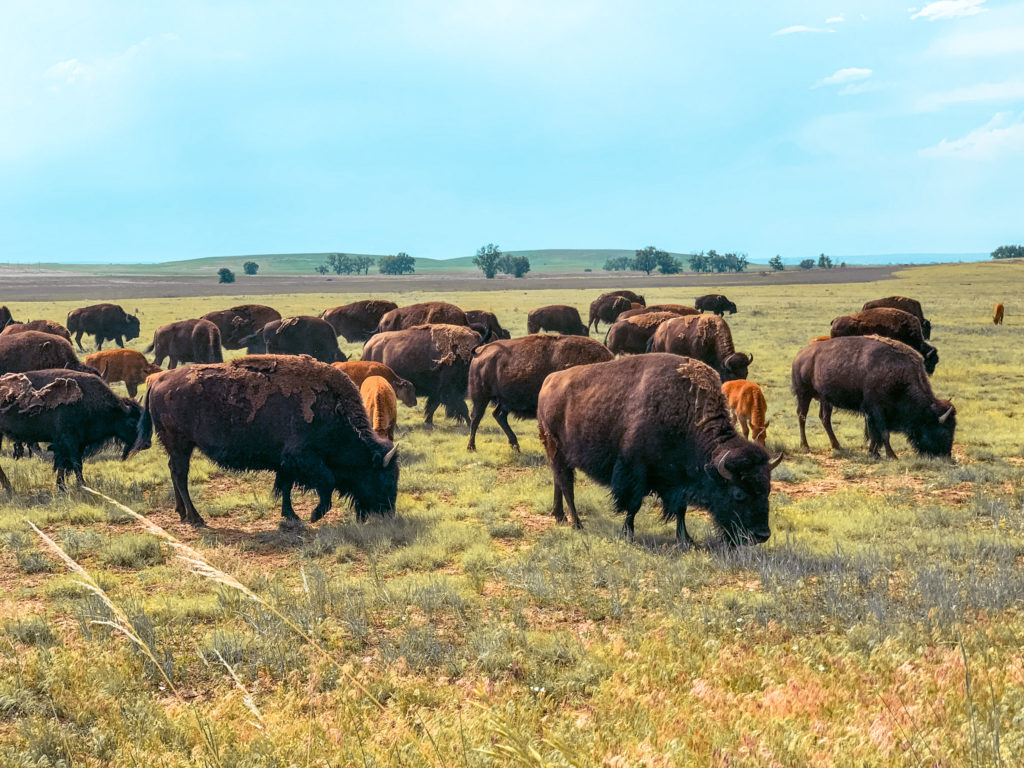 You never even have to get out of your car at the Rocky Mountain Arsenal Wildlife Refuge! The 11-mile wildlife drive takes about 45 minutes to an hour. You'll get the chance to see bison, prairie dogs, deer, and more. We got lucky on a recent visit and a huge bison herd walked right in front of our vehicle! We highly recommend downloading the audio tour for your drive.
If you're up for some walking, there are 20 miles of trails around the refuge. Just make sure you follow posted signs and only go on foot (or bike) in the designated areas.
Mount Evans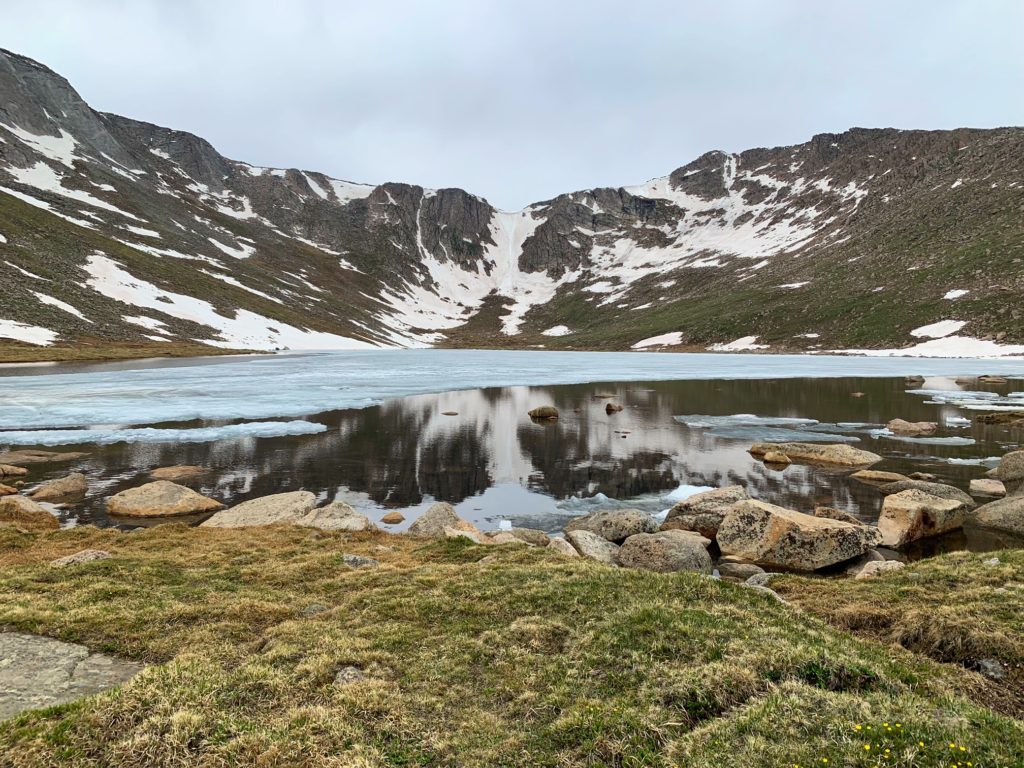 OK, Mount Evans is about 90 minutes from Denver, but we think it's close enough (and scenic enough) to include! Driving the Mount Evans Scenic Byway gives you a fantastic view of this "14er" without even putting your toes in the dirt. Note: a paid reservation is required for entrance. Pull off at Summit Lake for an easy walk down to the lakeside with gorgeous views to boot. At the top of the mountain, a short uphill walk is required to get to the "peak" so this can always be on your optional list.
Bonus: we spotted lots of mountain goats and bighorn sheep from our vehicle. If you're on foot, remember to never approach the wildlife.
Echo Lake Park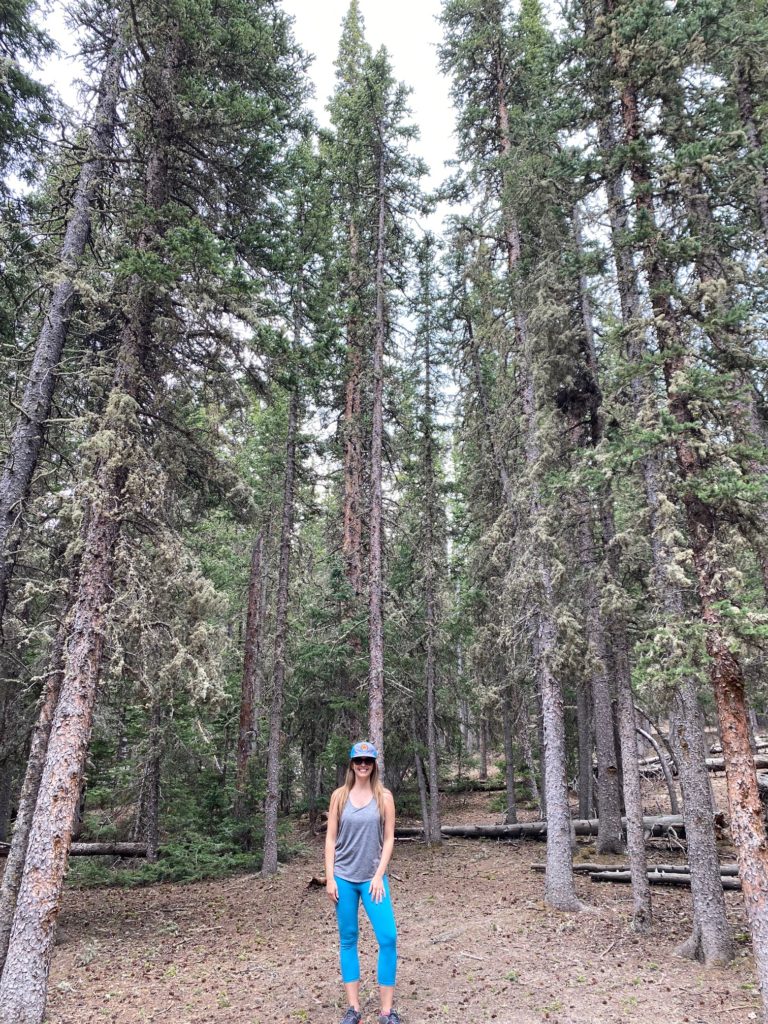 Echo Lake Park is located just before the entrance to Mt. Evans. The lake is just a short walk from the parking area and there are lots of spots for fishing or picnicking. The trail through the woods is beautiful and is an easy walk for all levels of hiker. The path is easy to follow and there isn't any rough terrain to worry about.
Bonus: About a couple miles before you reach Echo Lake, you'll spot a stream running down the left side of the mountain through a wooded, rocky area. It's worth a stop and you can park directly in front of it for photographs.
Need more Colorado inspiration?
Check out these blog posts to help you plan your trip:
Enjoy our blog post? Pin it to share with others!