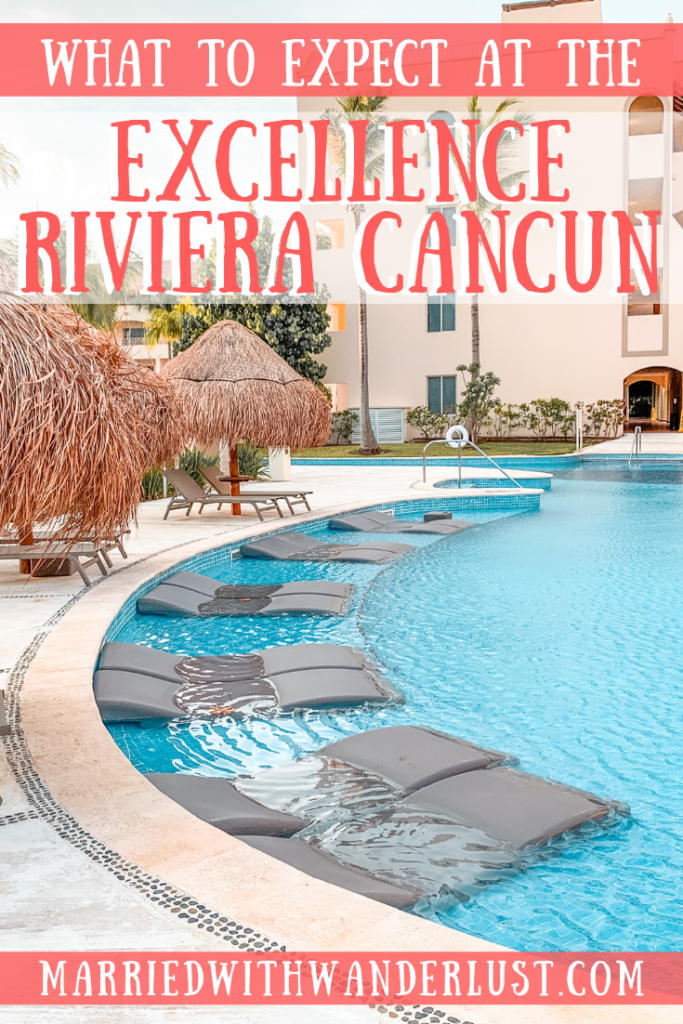 In May, we flew to Mexico for a much-needed getaway at the Excellence Riviera Cancun as a belated anniversary celebration. It was the first vacation we'd taken since pre-COVID times. If you follow our blog, you know we usually squeeze as much as possible into each trip. But to be honest, this time we only wanted no stress at all. In April, my father passed away after a hard fought battle with leukemia and the time leading up to that was extremely challenging emotionally. WC and I decided not to do any excursions and not to leave the resort, just lay by the pool and relax. That meant we really needed to choose an awesome place to stay!
After a lot of research, we settled on the Excellence Riviera Cancun and we're 100% happy with our choice. We stayed four days and everything was so simple: easy check-in, beautiful room, delicious food and drinks, extraordinary service and friendly staff. If you're trying to choose a resort, we can't recommend the Excellence enough. Oh, and other visitors told us their sister property, Excellence Playa Mujeres is even nicer! We're thinking we might just have to go back to Mexico sometime soon to check it out.
What We Loved About the Excellence Riviera Cancun:
Adults-only! A LOT of resorts advertised "adults only" but when you looked closer, they really just had an adults only section at the resort. Excellence Riviera Cancun was truly adults only.
Selection of pools. We didn't even use all the pools during our stay! Mostly we parked ourselves around the pool with the swim-up bar, but we also really enjoyed the pool with the lazy river. It isn't your typical lazy river persay with a fairly quick current, but it does have a slow current and it's fun to float around with just a little kicking required. There are also several jacuzzis on property and those were nice in the mornings when the temperature was cooler.
Lots of restaurants to choose from. We compared a lot of resorts and didn't find many with the dining selection as the Excellence. There is really something for everyone. Options include a main buffet, Mexican, Asian, French, Indian, and Italian restaurants, plus a seafood restaurant, and a steakhouse. The French (Chez Isabelle) was by far our favorite, but we also really enjoyed the steakhouse (The Grill).
Variety of rooms and price points. Compared to other resorts we considered, we found the Excellence Riviera Cancun to be pretty affordable. For being all-inclusive, there were rooms available for just over $300 per night for (which included both guests). Want something fancier? Upgrade to a suite or a room with a rooftop deck and private plunge pool. The resort also has the "Excellence Club" which is an upgrade that gives you access to an exclusive area with a private pool, lounge, and some other upgraded services.
Free airport transfers. If you book a suite-level room directly through the resort, your reservation comes with a free airport transfer. Since the suite wasn't that much more than the basic room (we booked the terrace suite with plunge pool), we thought this was totally worth it for the ease of getting to and from the resort. Another perk of booking the suite? You get free cancellation up to 24 hours before your scheduled arrival date. Click here to learn more.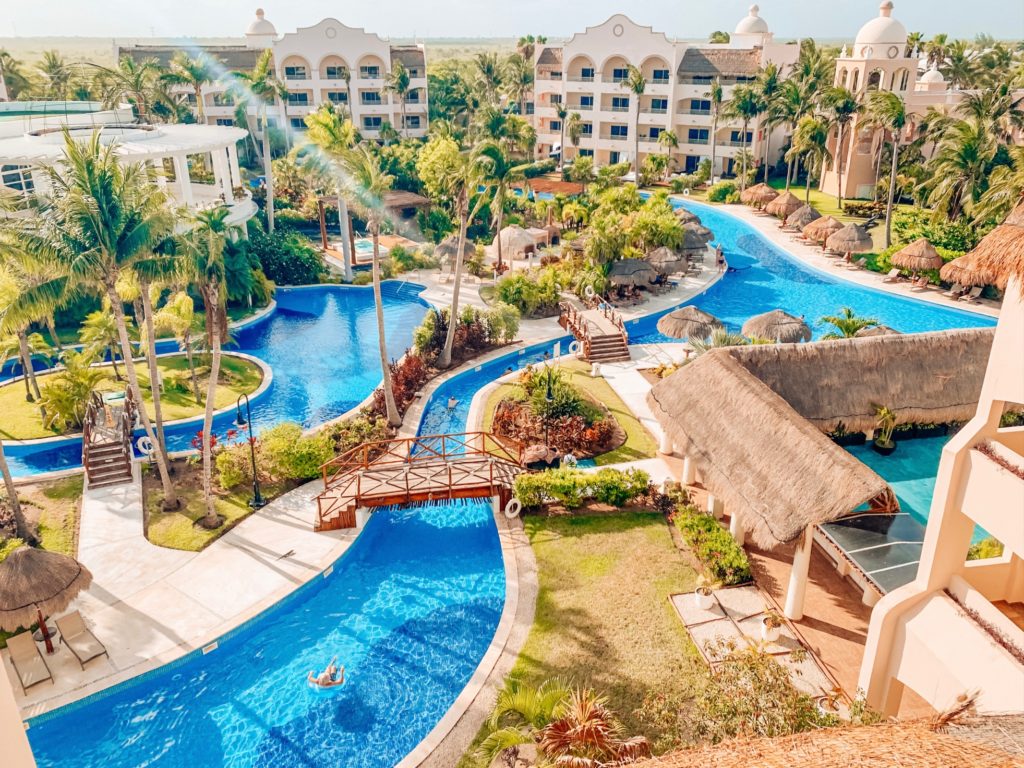 Oh, and We Can't Leave Out the Adorable Wildlife!
A coatimundi or coati, for short, is a mammal common in South and Central America that's kind of similar to a raccoon. I've seen a coati just one other time while in Costa Rica years ago. On our second morning of the trip, we got up early for a walk around the gardens and spotted one climbing a palm tree! We weren't quick enough to capture the cuteness on camera but did get a quick video of it after it climbed down.
You may not spot a coati (we were the only people we talked to that saw one!), but you'll definitely see some iguanas while at the resort. By the end of the trip, we had even named a few (they have their favorite spots!).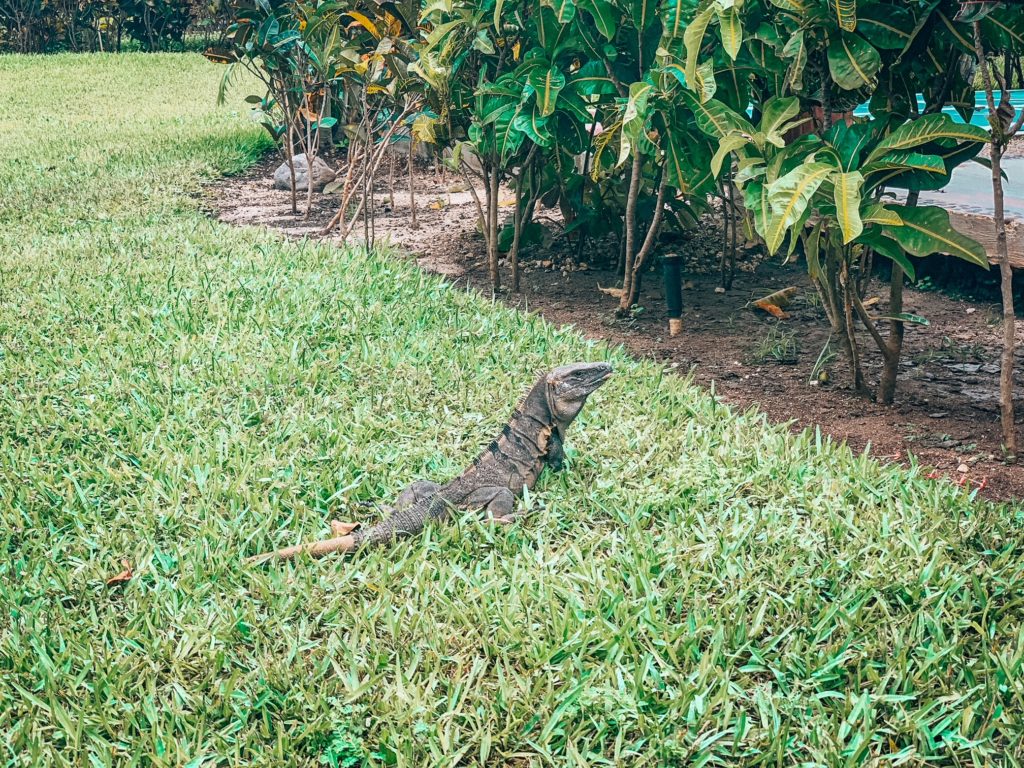 Photo Gallery from the Excellence Riviera Cancun: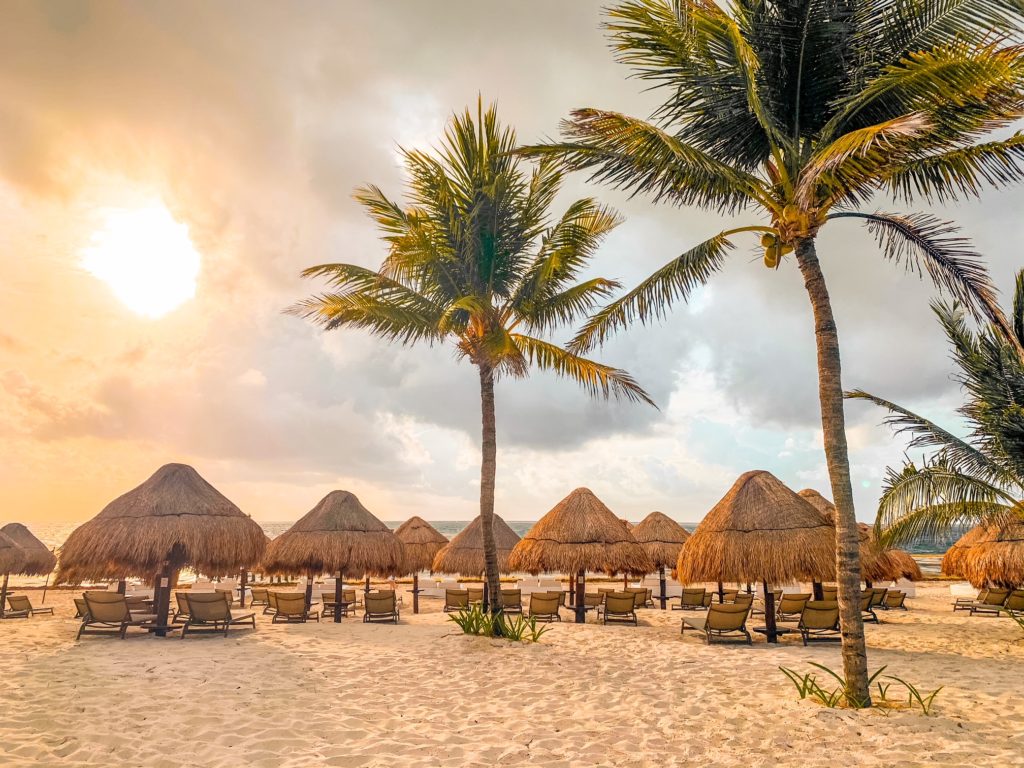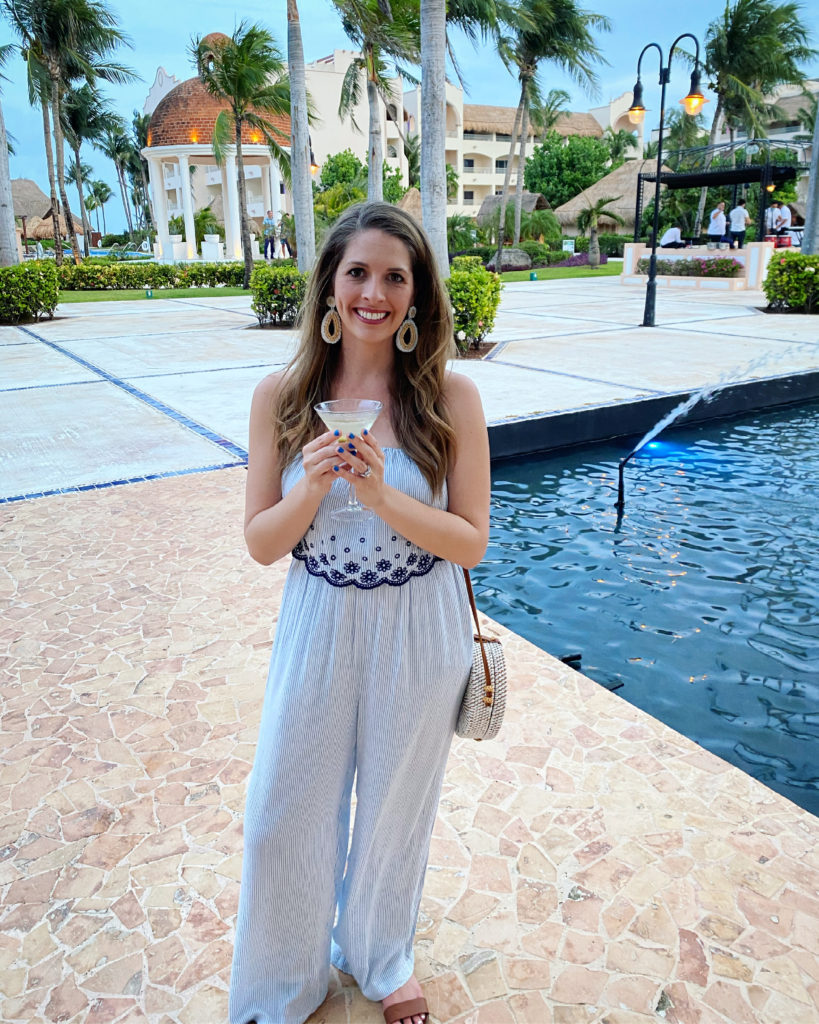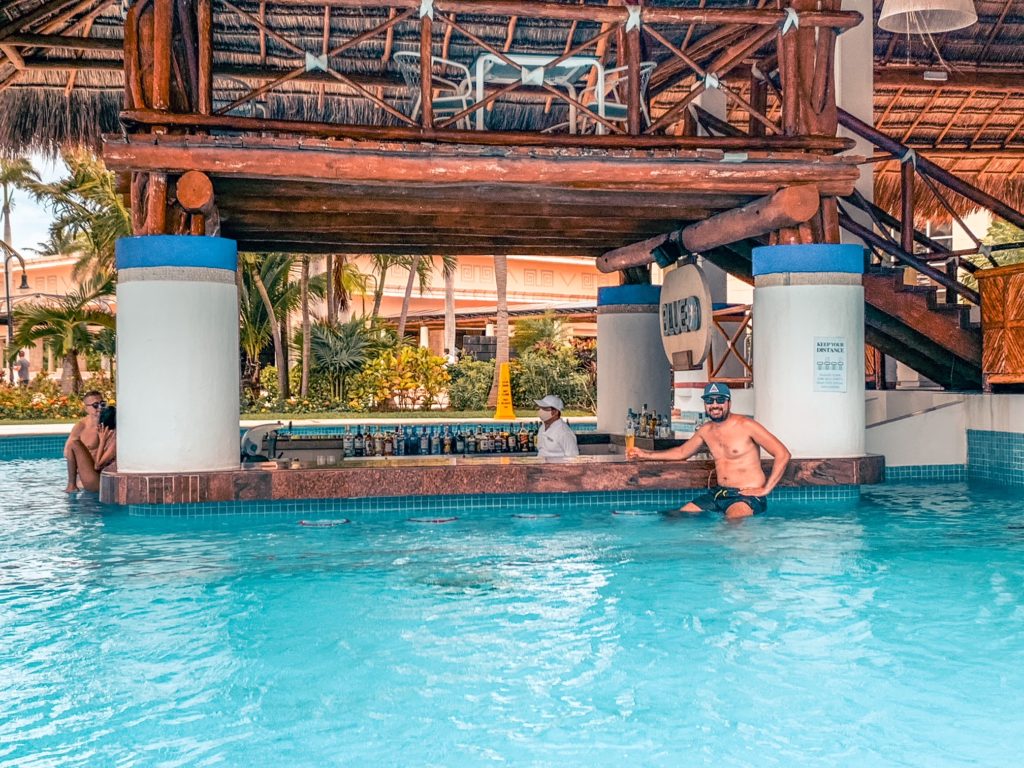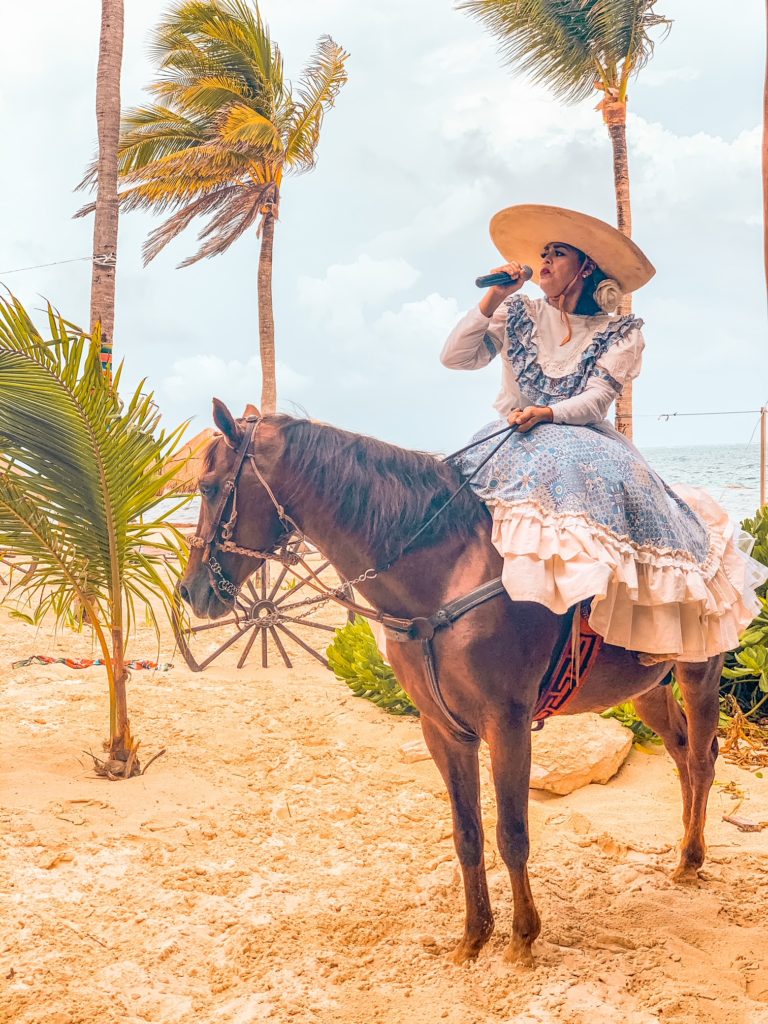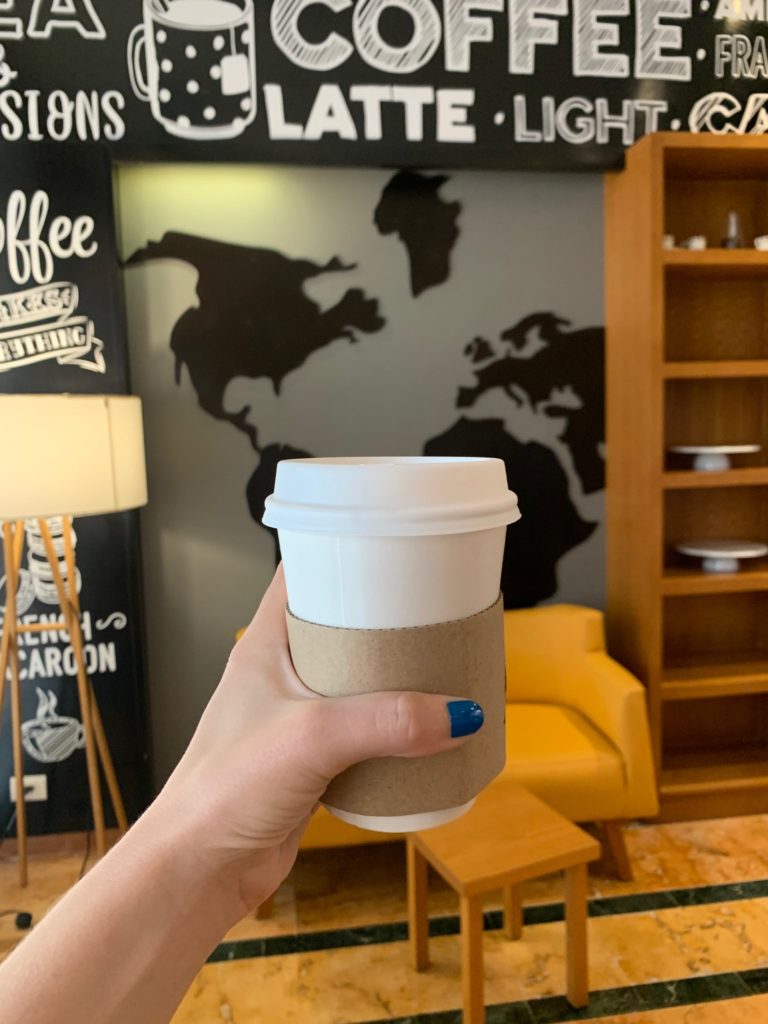 Need more Mexico inspiration?
Check out these blog posts to help you plan your trip:
Enjoy our blog post? Pin it to share with others!