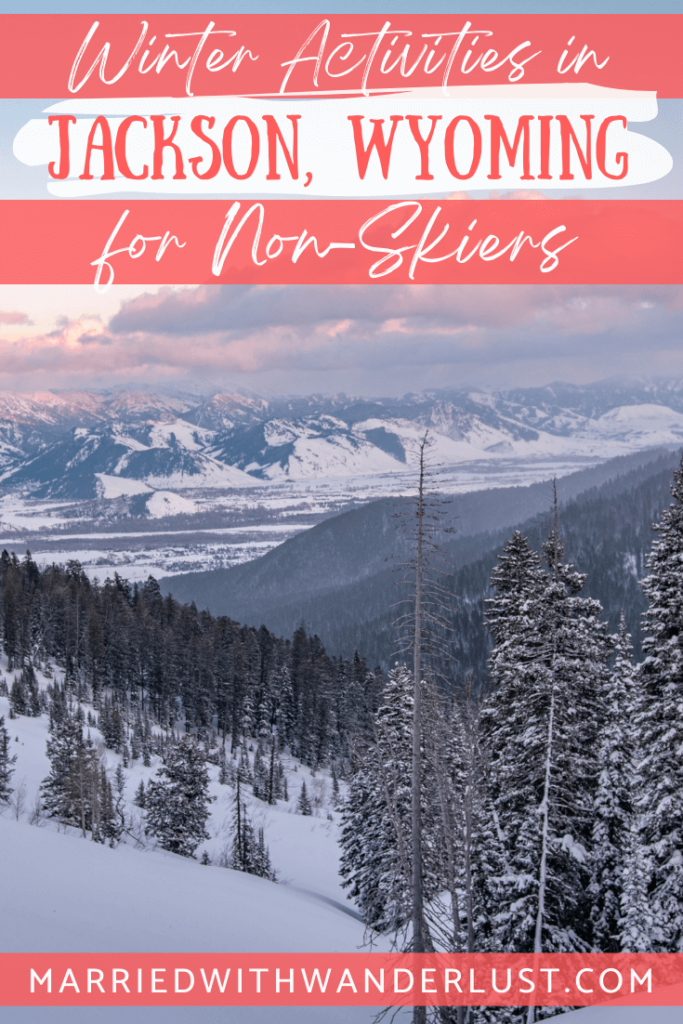 Jackson Hole is one of the top skiing destinations in the United States, but there's plenty more to it than that! We tagged along with some skiing friends to Jackson, Wyoming from Denver a few weeks ago. And even though we had no plans to hit the slopes, there was plenty to keep us occupied for the weekend! Here's our suggestions for winter activities in Jackson Hole if you're not planning to ski or snowboard.
Winter Activities in Jackson Hole: What to Do if You're Not Skiing or Snowboarding
1. Visit Grand Teton National Park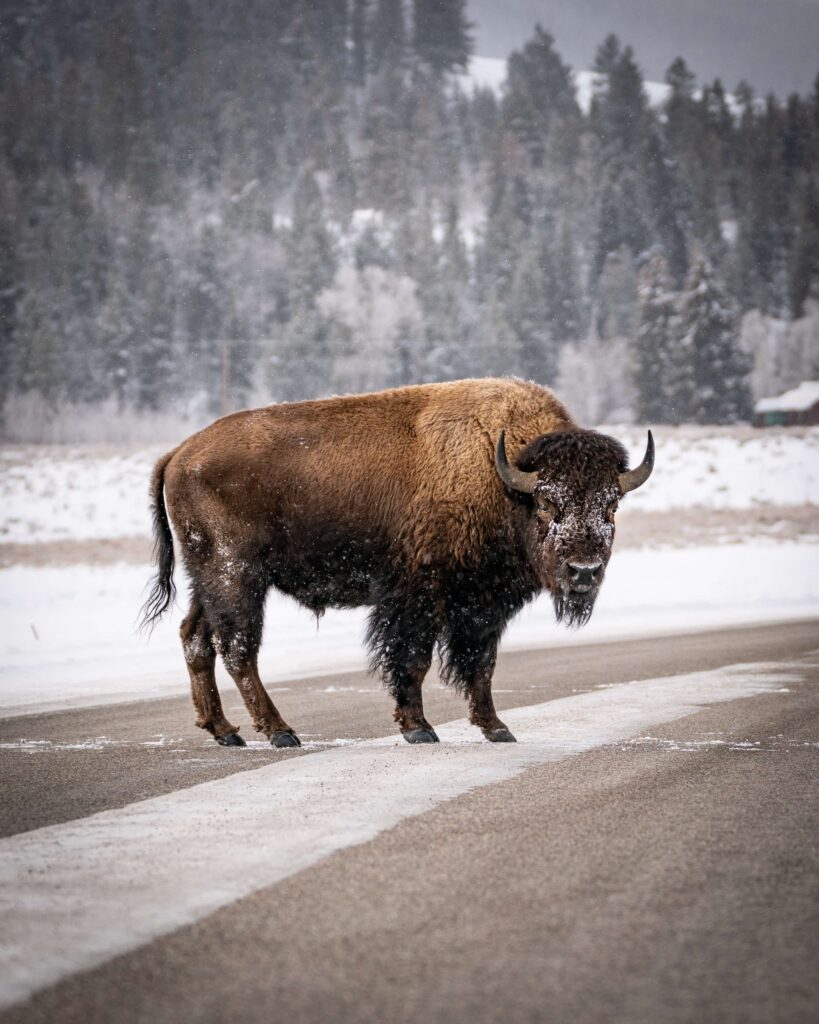 Grand Teton National Park is the highlight of Jackson, Wyoming. Along with the majestic Teton mountain range, wildlife is also a draw for the park. Moose, black and grizzly bears, pronghorn, elk, bald eagles, gray wolves, coyotes and bison.The entrance fee is $35 per car. In winter, you may want to check the road conditions before entering the park as storms can cause closures.
2. Put on Your Snowshoes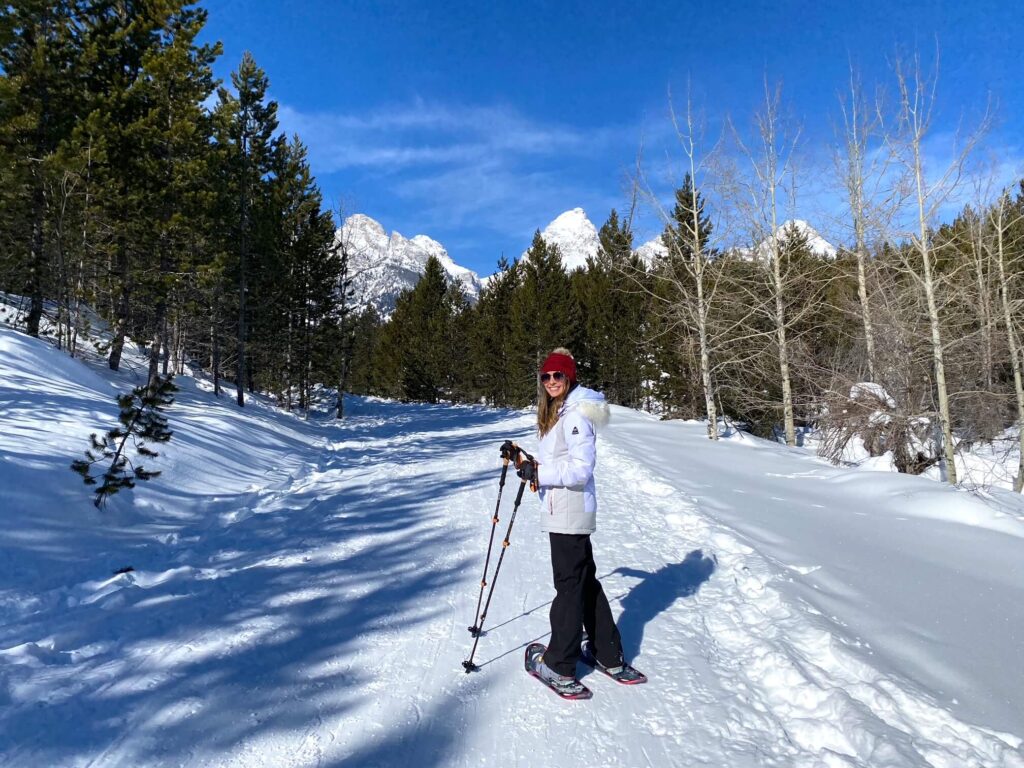 Snowshoeing is a great way to experience Jackson Hole and the Tetons. We chose to trek the Taggart Lake trail in the National Park and it was a beauty. If you don't have your own snowshoes or prefer a guide, consider booking a tour. One tip if you go on your own: use an app like AllTrails to make sure you stay on the trail.
3. Take a Sleigh Ride at the National Elk Refuge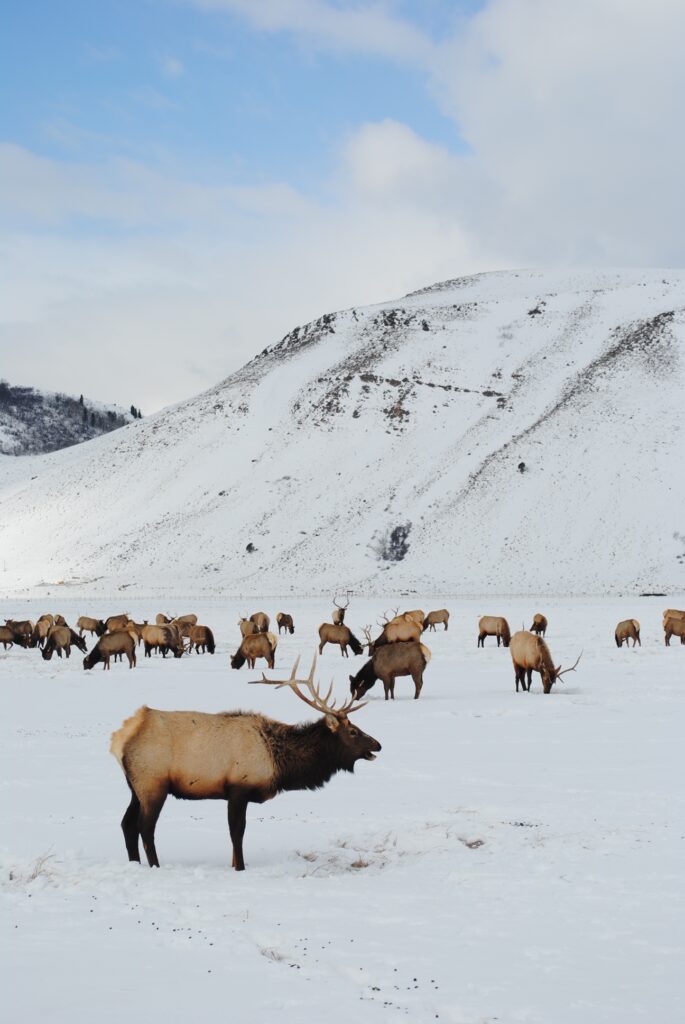 The National Elk Refuge is one of the must-do winter activities in Jackson Hole! The tour includes a sleigh ride around the refuge where you'll get a closer look at the elk. The elk herds migrate from the mountains and surrounding areas for better access to food. Tickets can be purchased from a trailer in the parking lot of the Jackson Hole & Greater Yellowstone Visitor Center. From there, a bus will take you to the refuge. Tip: bring a blanket with you for the sleigh ride!
4. Eat Delicious Food
For a small town, Jackson Hole sure has A LOT of yummy food! For dinners, we ate at Trio and Gather; both are delicious. Be sure to make reservations because they get busy. We also enjoyed our lunch items at StillWest Brewing and Hatch had a great happy hour.
5. Take the "Iconic" Jackson Hole Photo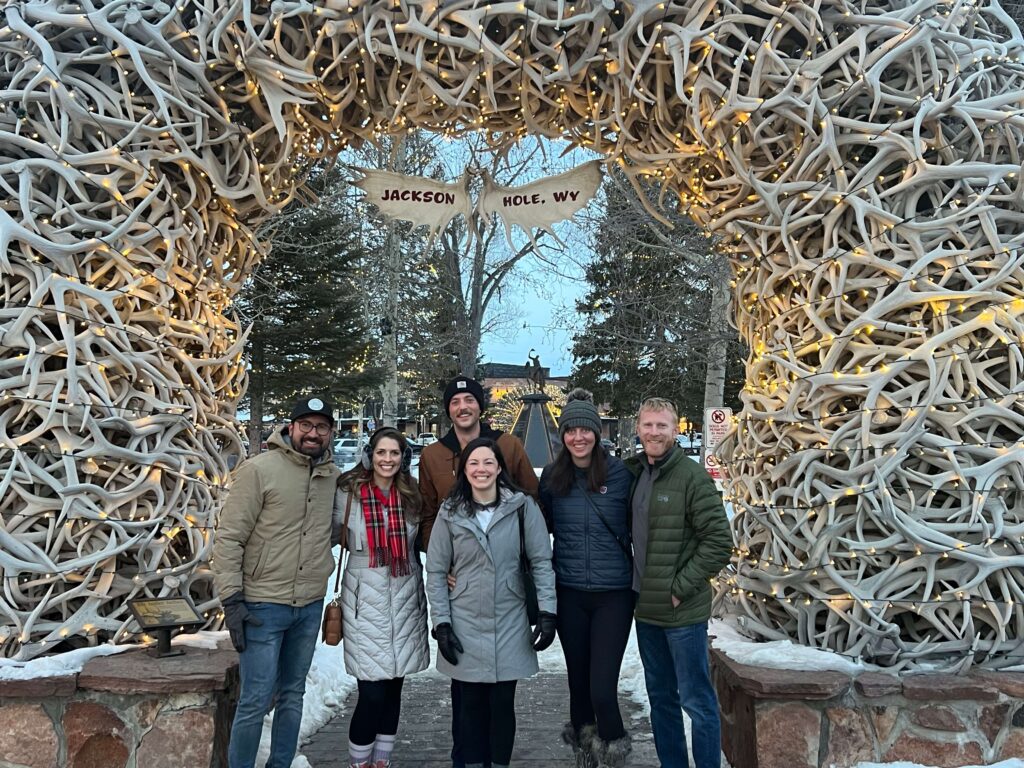 If you use Instagram and you're planning a trip to Jackson Hole, you've seen this iconic photo. The elk antler "arches" are found in all the corners of George Washington Memorial Park aka Jackson Town Square. Recruit someone to snap your photo and then take one for them!
6. Go Brewery Hopping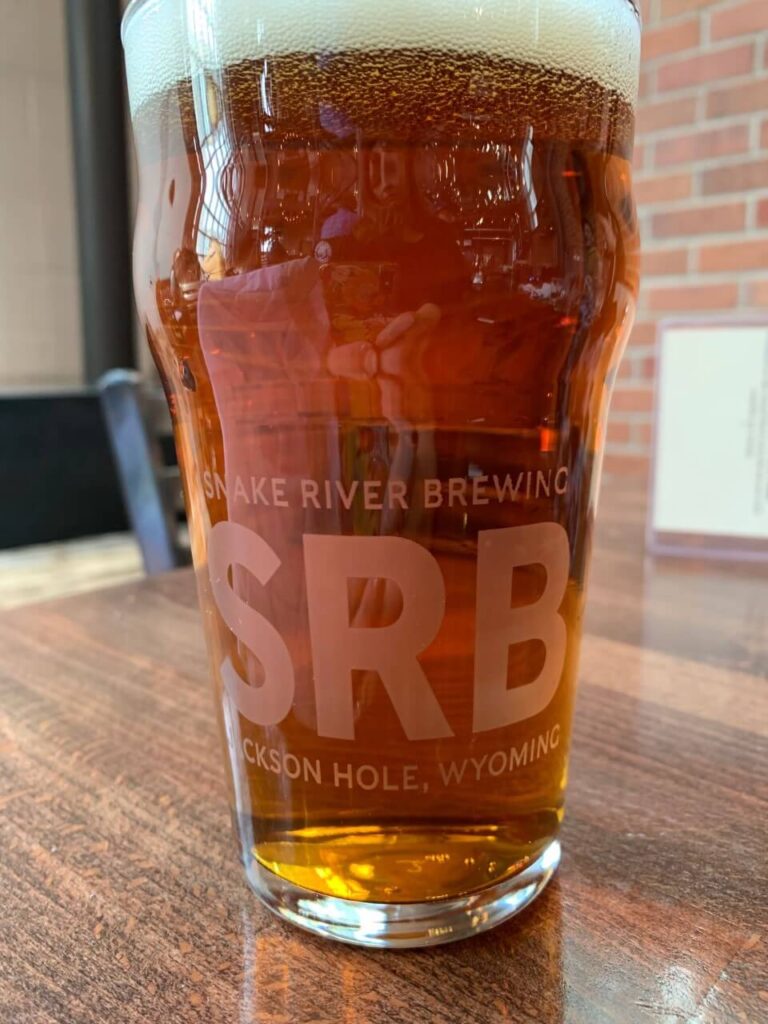 If you enjoy craft beer, Jackson Hole will keep you busy. Downtown, you can check out Snake River Brewing, Roadhouse Brewery, Melvin Brewing, and StillWest. Not a beer drinker? There are plenty of other popular bars in town. Million Dollar Cowboy is probably the most famous!
7. Taste All the Liquors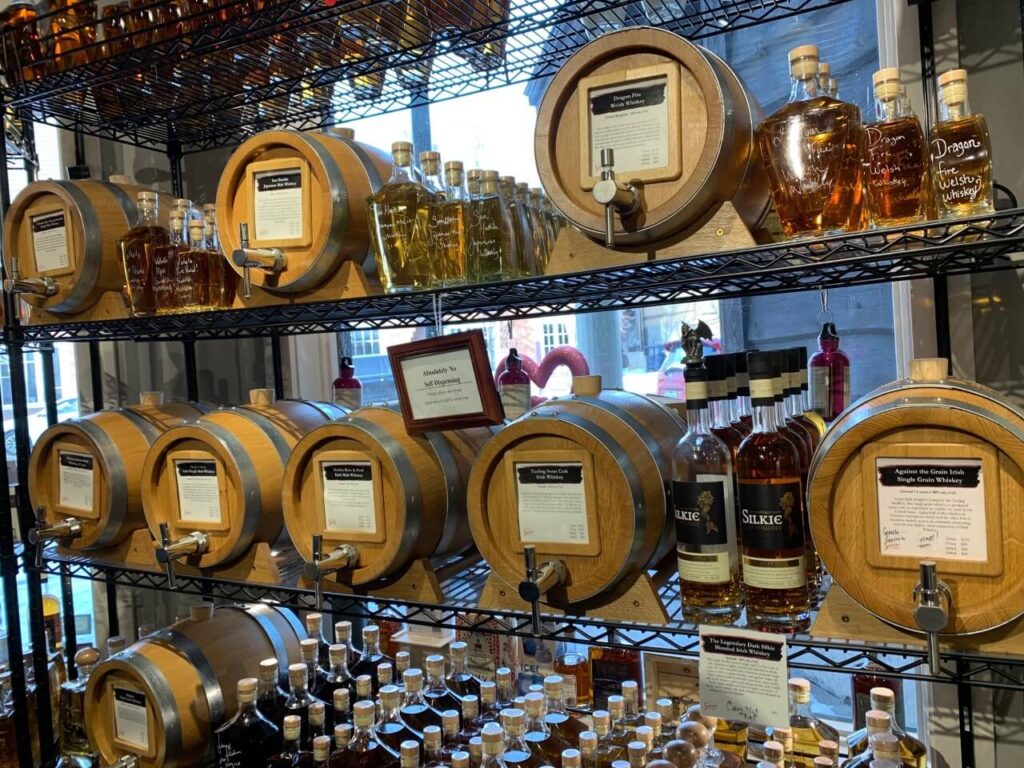 Spirits & Spice has the best liquor selection in town but the best part? You can sample everything they sell! Make a tasting appointment before you go and you can save 10%!
8. Experience Snow Tubing
Snow King Mountain is your spot for snow tubing, one of the most popular winter activities in Jackson Hole! The mountain has three groomed snow tubing lanes. Passes start at $25 for an hour of tubing.
9. Snap Fun Photos in Town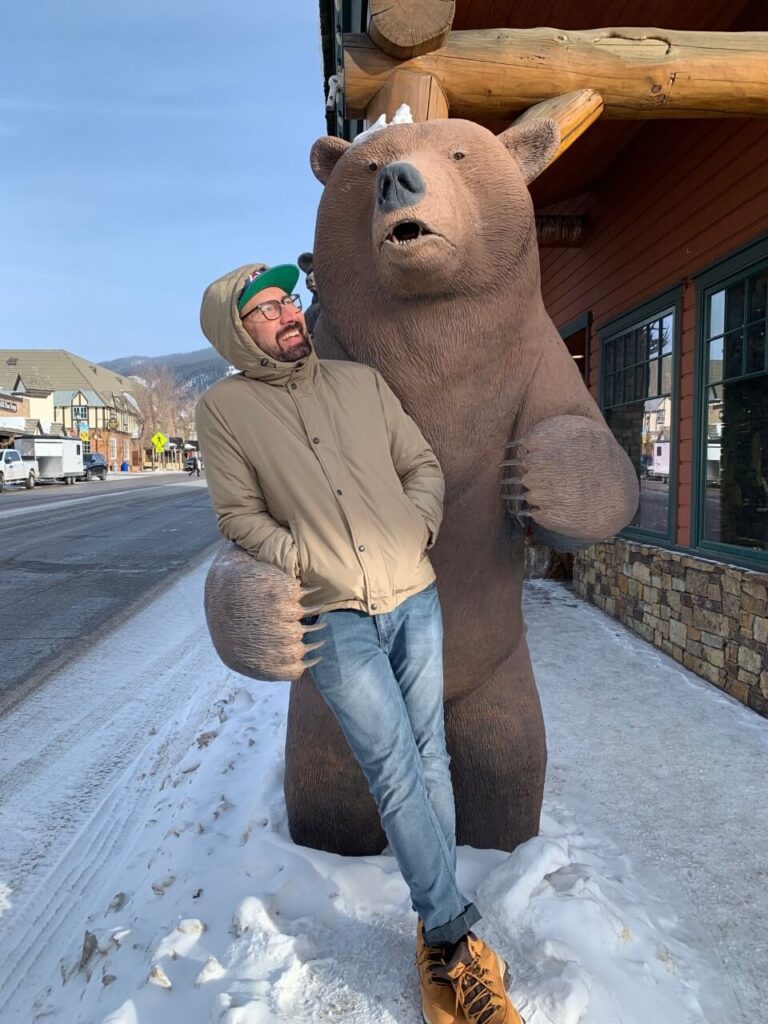 There are lots of fun photo opps throughout Jackson Hole. Take a walk around the town and have your camera ready!
10. Explore the Art Galleries
There are a surprising number of art galleries in Jackson Hole and they carry everything from paintings to sculptures, jewelry, and more! The town also hosts an annual arts festival each fall.
Need more inspiration for your trip out west?
Check out these blog posts to help you plan your trip: