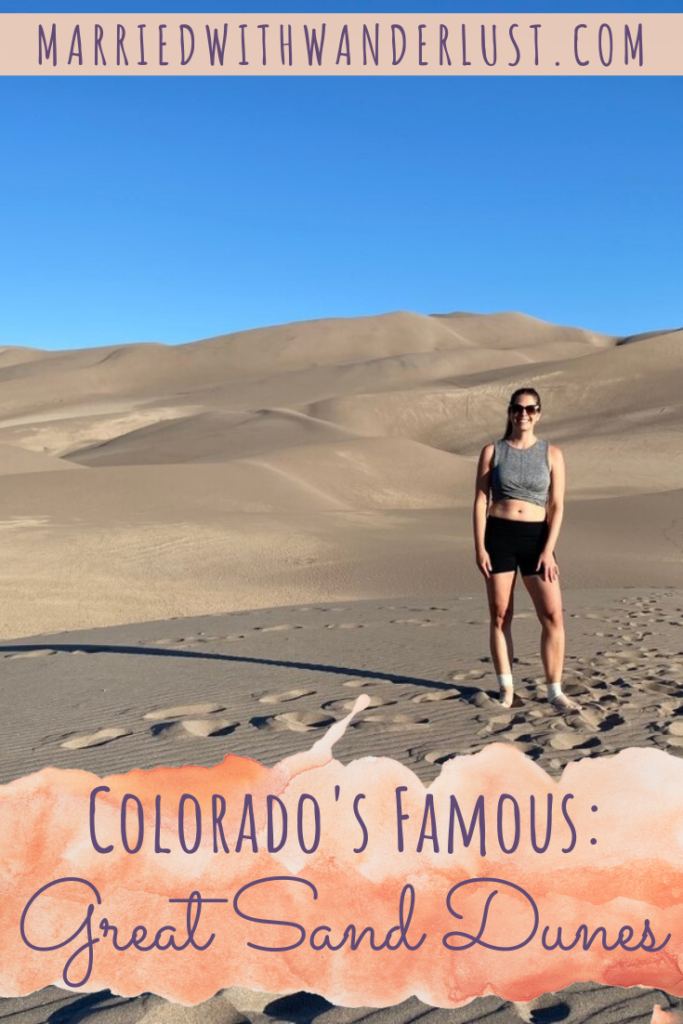 Great Sand Dunes National Park: A Desert Adventure in Colorado
Great Sand Dunes National Park is home to the tallest dunes in North America and is one of our favorite spots in Colorado! The hike to the highest dunes is a challenge for sure but the views make it well worth the effort. I'll admit at least once I considered turning around before we made it to the top, but WC encouraged me to keep going and I'm so glad I did!
Before you head to the park, here's a few tips to help you plan your visit: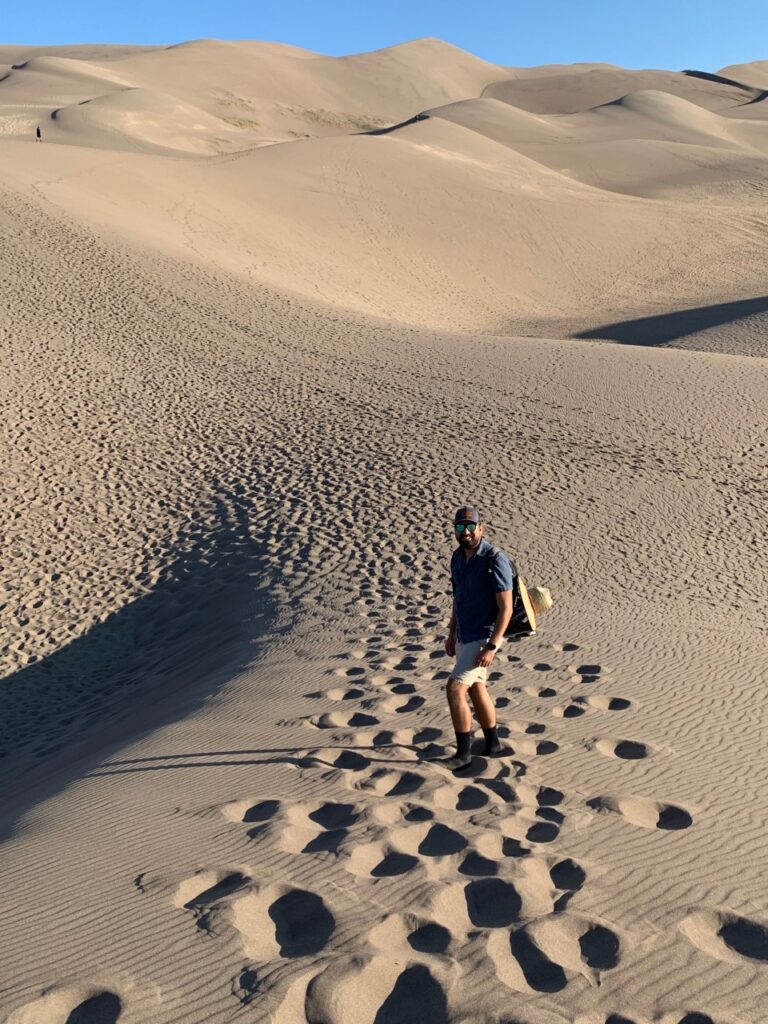 Basic Info About Great Sand Dunes National Park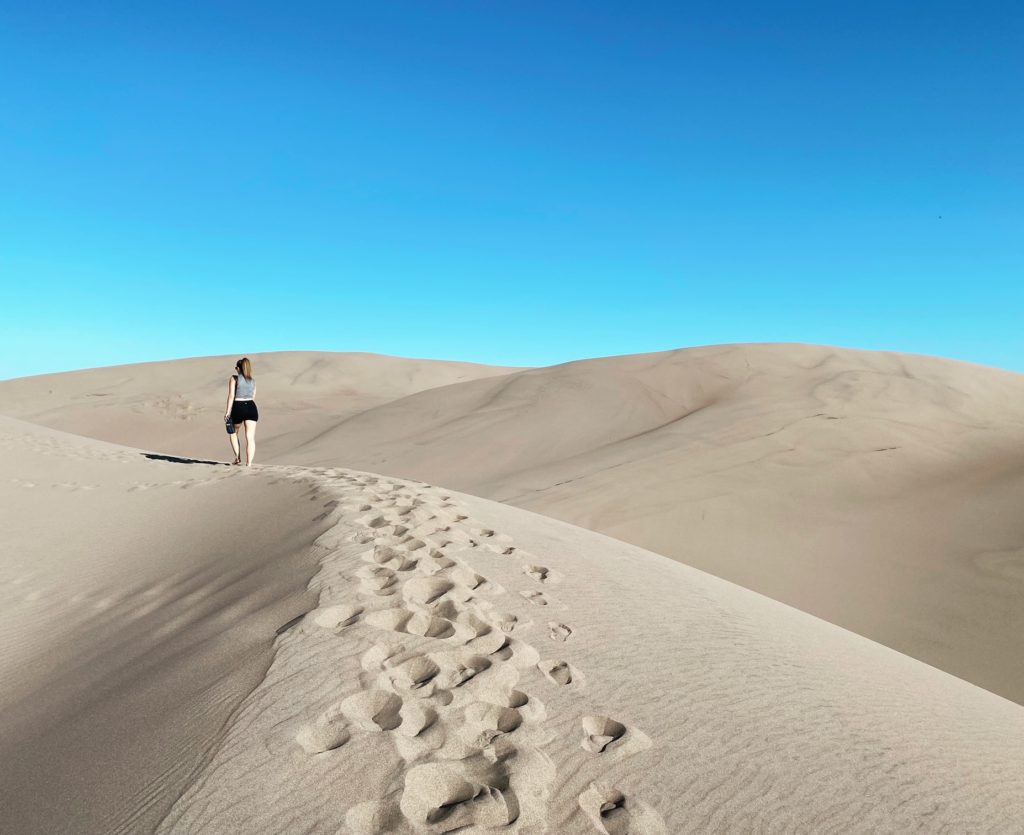 Great Sand Dunes National Park is open 24 hours a day, 7 days a week but the visitor center does have limited hours. On Thanksgiving, Christmas, and New Year's Day, the visitor center is closed but the park remains open. Check out the official park website before you go for specifics.
As of 2022, basic entrance fees are as noted below and are good for up to seven consecutive days. Check the park website for updates. You can also purchase an America the Beautiful National Parks & Federal Recreational Lands Pass which cover entrance to more than 2,000 federal recreation sites.
Non-Commercial Vehicle and Occupants (normal car): $25
Oversized Vehicle, 15+ passengers, age 16+ (large van): $15/person
Motorcycle and Riders: $20
Things to Do at Great Sand Dunes National Park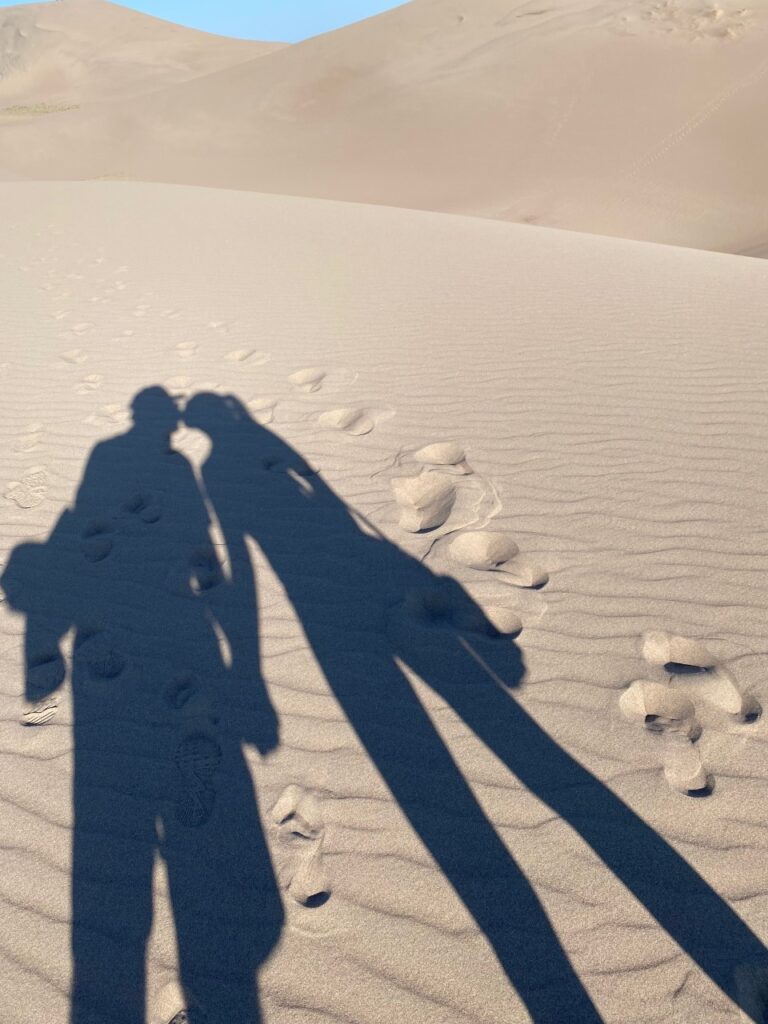 There are plenty of activities to occupy your time at Great Sand Dunes National Park. Below are some of the most popular but click here for a complete list.
Hiking: If you enjoy hiking, this will likely take up the majority of your time visiting Great Sand Dunes. There are not specific routes to get up the dunes as you can imagine with the winds and ever moving sand. But you may find it easier to follow in the foot prints of those before you.
Photography: The Great Sand Dunes are a perfect place to practice your photography. We always love snapping pics when we travel and it was also fun playing with photos of our shadows against the sand.
Sandboarding & Sandsledding: The park itself does not rent sandboards or sleds but there are places to rent on the drive to the park and in the San Luis Valley. Plan ahead to rent your gear and click here for a list or retailers. Note that regular sleds and saucers do not work on the sand. You need the specific gear to be able to slide on the dunes.
Visitor Center: The visitor center is a great place to learn about the history of the park and pick up a souvenir to take home. You know we love Christmas ornaments as our park souvenirs and they had several to pick from!
Important!
Be sure to pack good socks for the hike! You DO NOT want to get stuck at the top of the dunes when it gets hot and your feet are burning up. We preferred to do the hike without shoes on as they kept filling up with sand. WC did the whole hike in socks. I did the beginning in bare feet, but switched to socks as it got a little later in the morning and the sand a little warmer. Either way: GO EARLY! We started the hike around 7:30 am to ensure we were finished and back down before it got hot.
Need more inspiration for your Colorado trip?
Check out these blog posts to help you plan your trip:
Enjoy our blog post? Pin it to share with others: