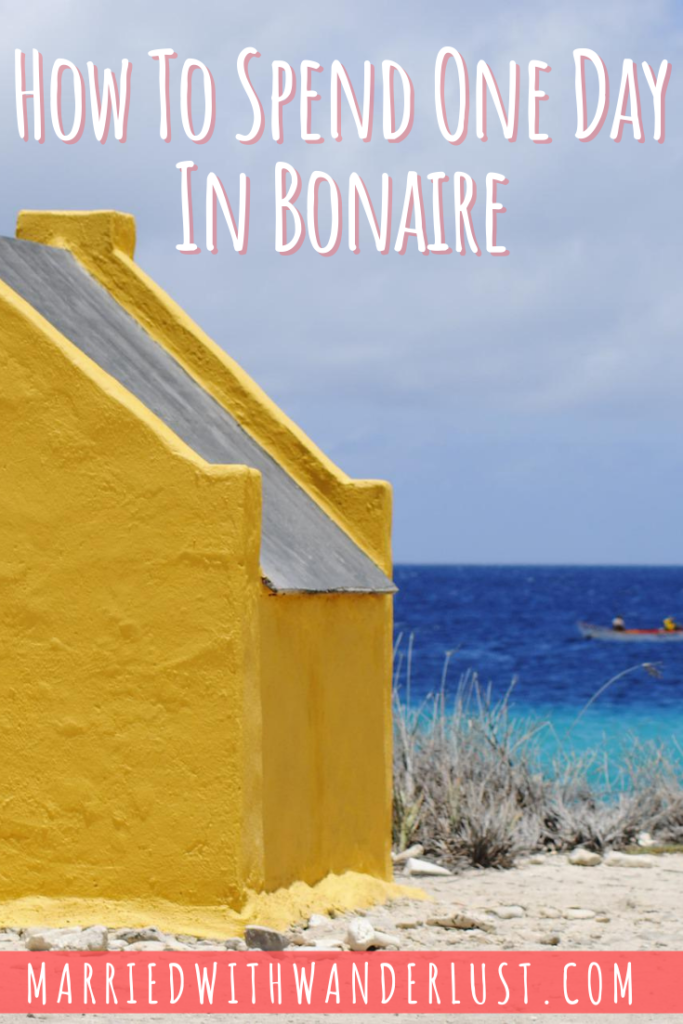 We recently traveled to Bonaire on a Carnival cruise and wanted to explore as much of the island as possible. We had hoped to have an entire day in Bonaire, but turned out we were in port for only about 6 hours! Fortunately, we were still able to do a lot of what was on our original plan. But we didn't get to spend as much time as we would have liked at each spot.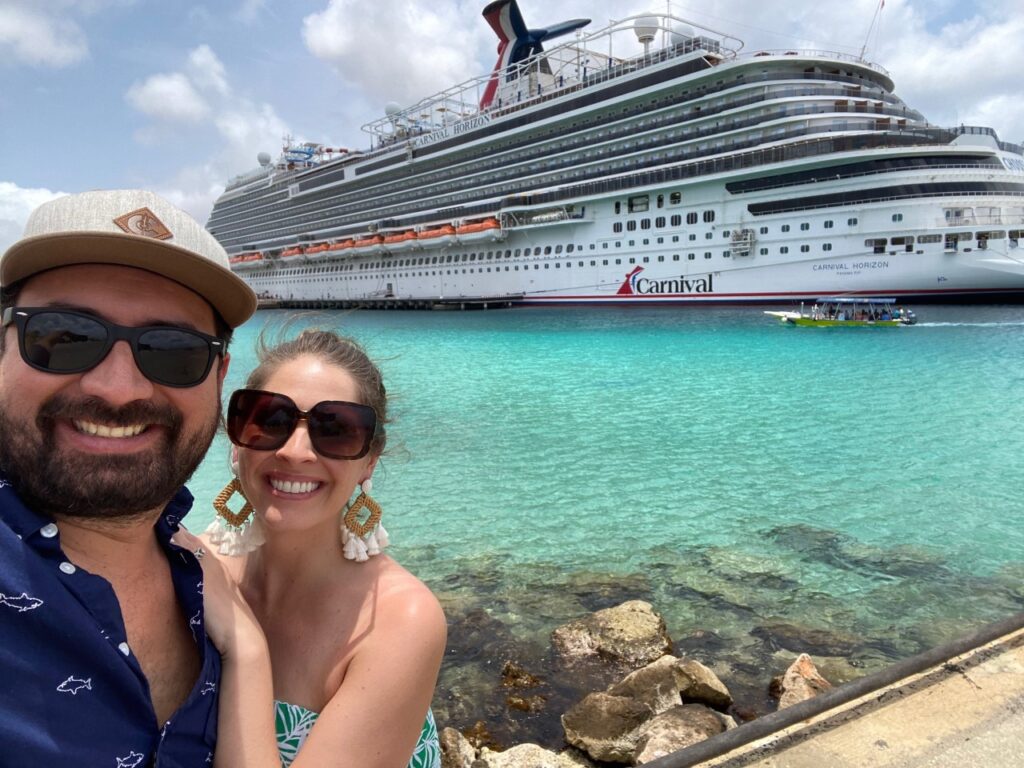 Below is our itinerary and some notes about what worked, what didn't, and what we'd recommend for your visit!
How to Spend a Day in Bonaire During a Cruise Ship Visit:
We were one of the first off the cruise ship and headed straight for Rento Fun. We found this rental shop thanks to a post from fellow travel bloggers Live Love Run Travel (thank you, guys!). It's easy to locate the shop using Google maps. Note the rating on TripAdvisor is not very high but we didn't have any personal issues!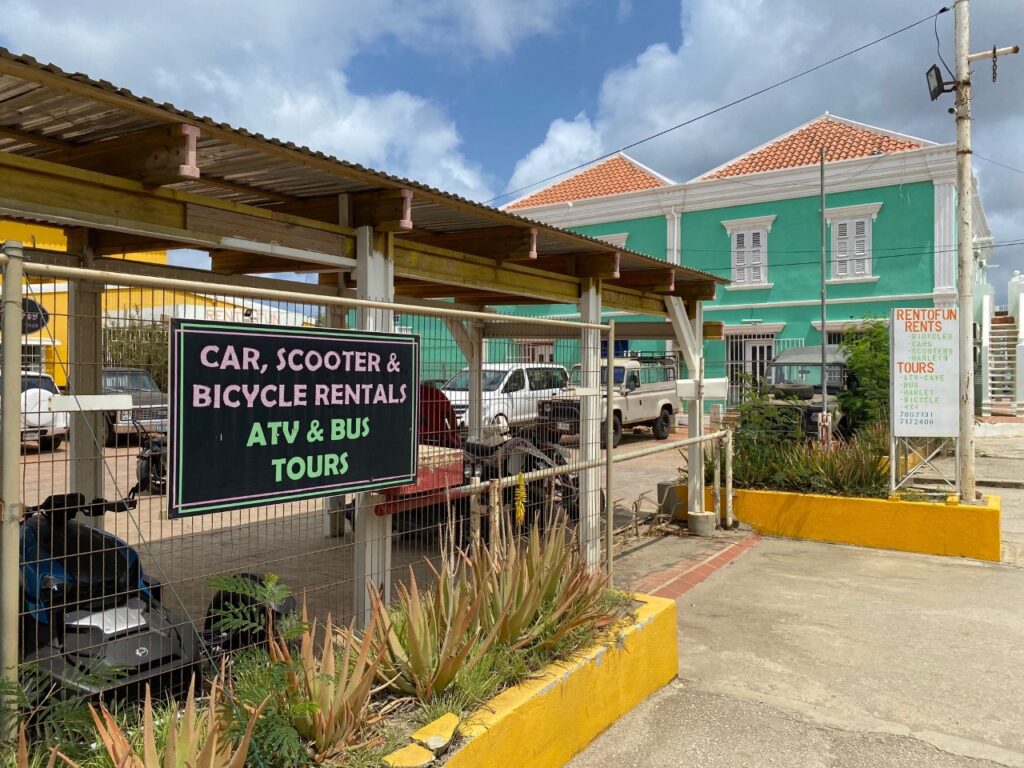 While we hadn't reserved anything in advance, we were fortunate they had one automatic vehicle available. The SUV cost $75 for the day rental, not cheap per-say but definitely cheaper then booking a per-person excursion. We loaded up and were off on our adventure around Bonaire. As usual, I tried to cram a lot into the short time period and we learned that not everything was possible– more details on that below!
Along this road trip, keep your eyes peeled for Bonaire's famous donkeys! They are adorable and you'll certainly spot a handful of them throughout the day in Bonaire.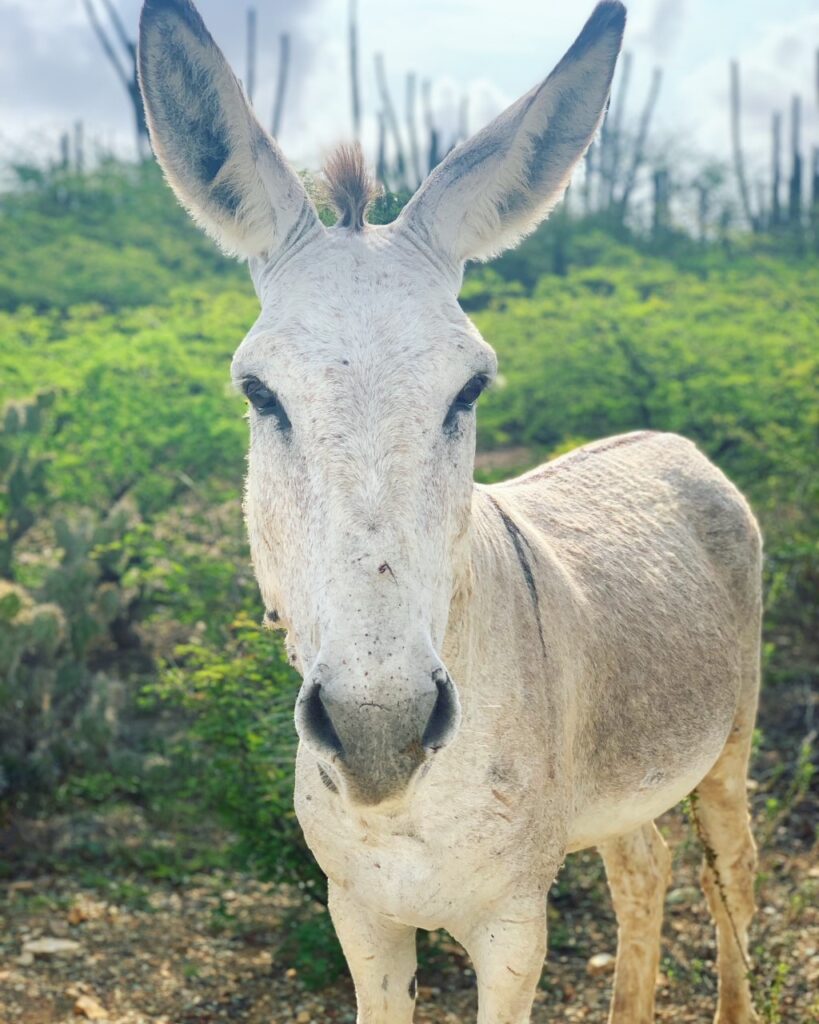 Your Bonaire Road Trip:
1st Stop: 1,000 Steps Beach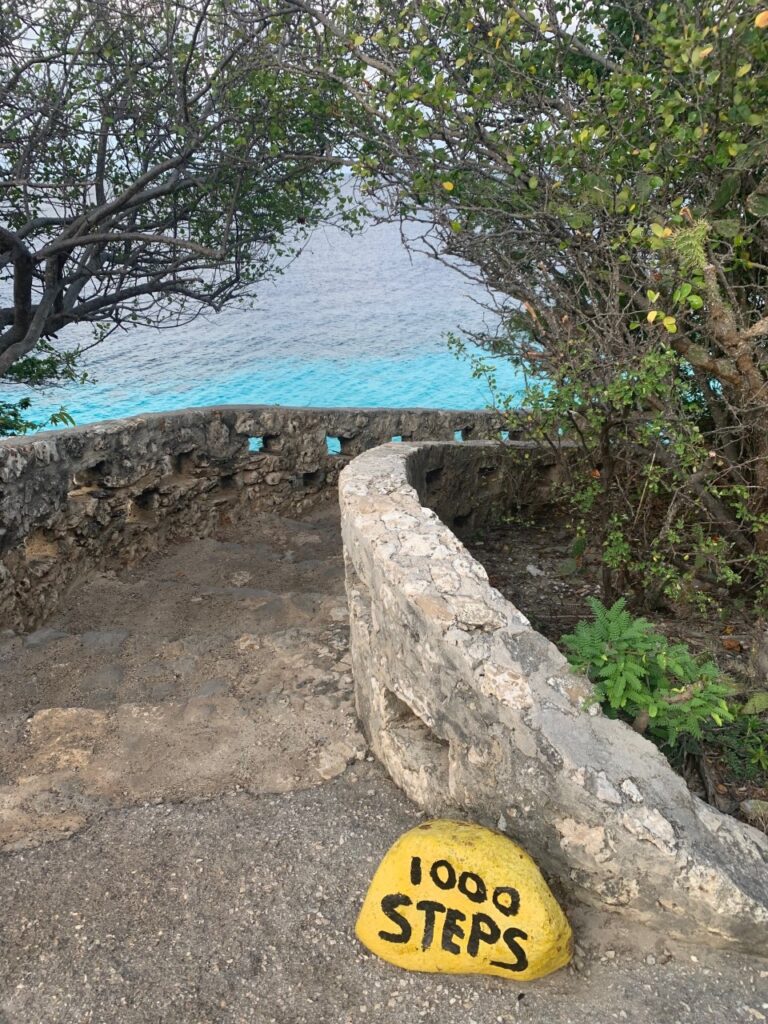 We'd recommend using Google maps to get around the island as it took us exactly to each of the locations you'll see on our list. Our first stop: 1,000 Steps Beach. But don't worry – it's not actually 1,000 steps to the bottom, it's only about 67! This is a cute little spot with a coral beach. There were some snorkelers there when we arrived, but we didn't bring our gear on this trip.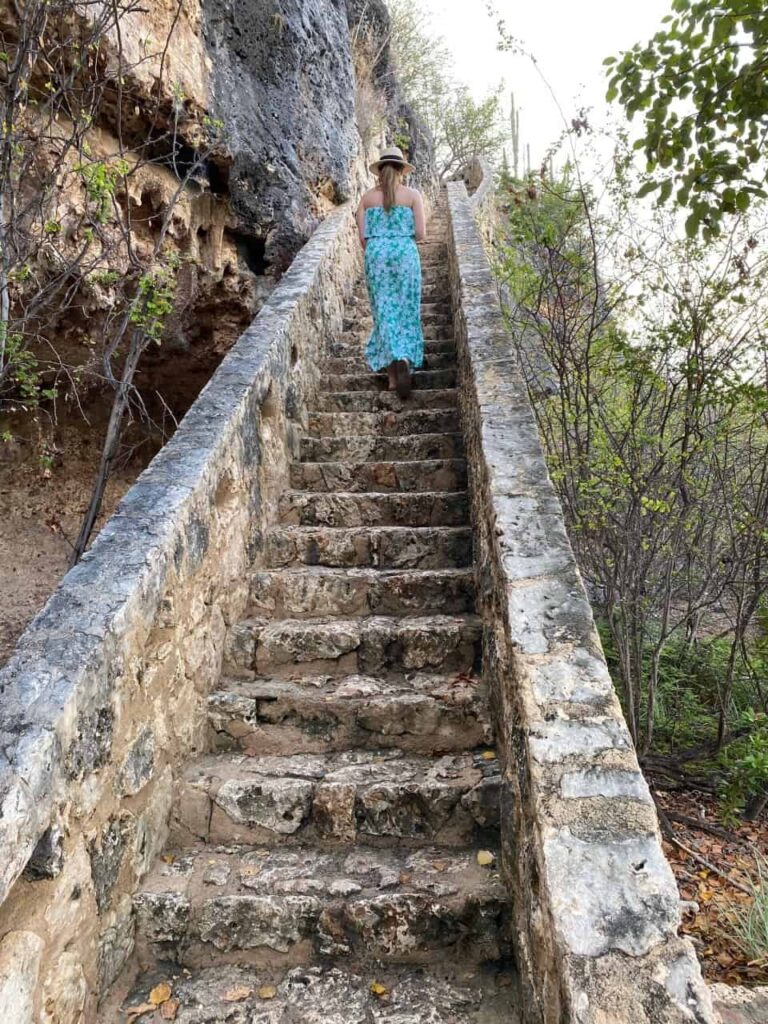 2nd Stop: Gotomeer (Goto Lake)
Gotomeer is the second stop and home to a flamingo sanctuary. The lake and view are gorgeous but seeing the flamingos up close is likely hit or miss. They were a good distance away while we were here – much easier to see with your eye then your camera!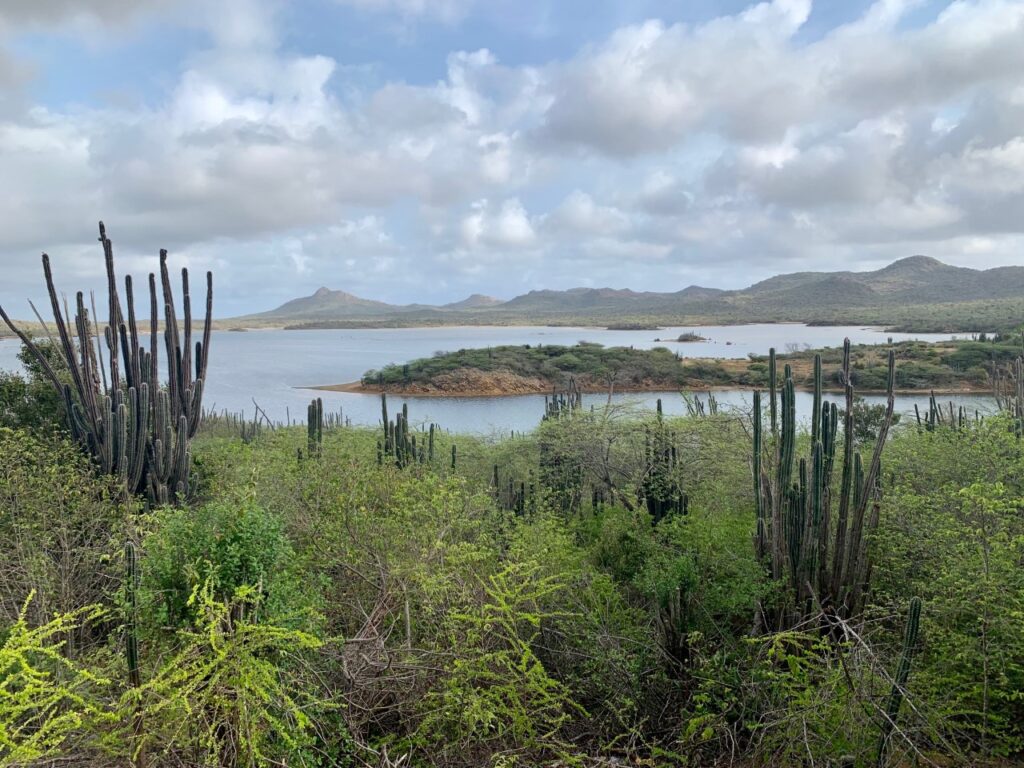 3rd Stop: Washington Slagbaai National Park
Our next planned stop: Washington Slagbaai National Park. This is where we want to warn you time could work against you. Upon arriving, the ranger showed us a map with two routes around the park, a "longer" and "shorter." Even the shorter takes about an hour and a half and the ranger let us know we wouldn't see quite as much scenery. It costs $40 USD per person to enter so you'll have to decide if it's worth it, especially if you have to rush! We poked around the museum for a few minutes (it's outside the entrance) and decided not to enter the park. Please note the opening times when planning your visit: 8:00 am to 5:00 pm.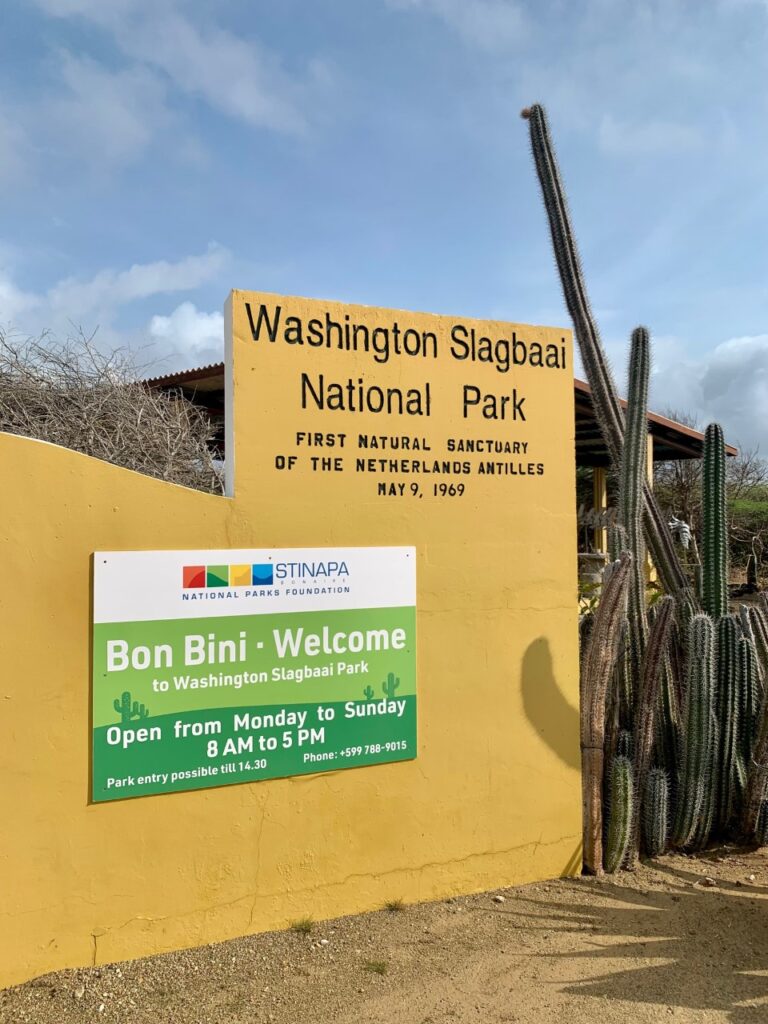 Getting to and from the National Park, you pass through the town of Rincón which is home to Cadushy Distillery. The distillery produces the world's only liqueur made from cactus! That could be a great option if you have the time.
4th Stop: Salt Flats
From here, we headed to the southern side of the island to check out the famous salt flats. Once you get to this part of the drive, with the ocean coast to your right out the window, you'll see some gorgeous scenery and beaches. If you have the time, it's worth stopping and getting some sand on your feet! You'll know you've reached the salt flats when you see pink water coming into view on the left side of the car (ocean still to the right). We found it kind of hard to photograph since the property is technically private and we only took photos from the road.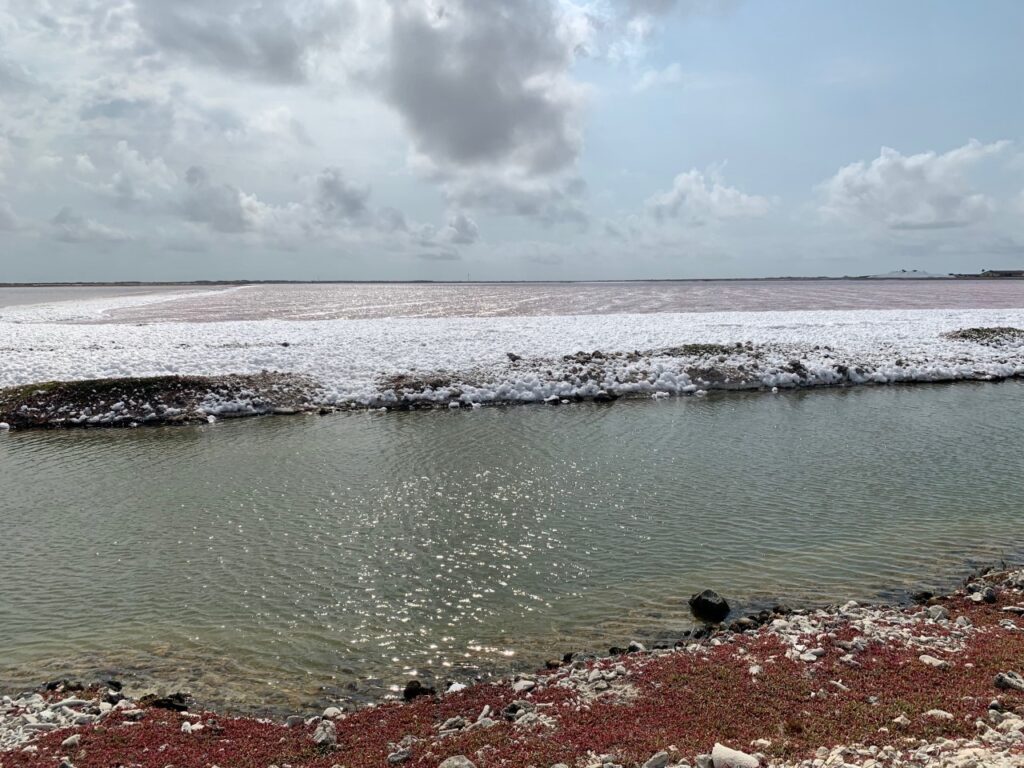 Bonaire is famous for its salt production and once you reach the salt factory, you'll see huge pyramids of salt as well. Keep your eyes peeled for a spot where tourists are stopping to get salt from a box on the side of the road. Other tourists told us later you're allowed to take a small bag home with you for free, but we totally missed this!
5th Stop: Slave Huts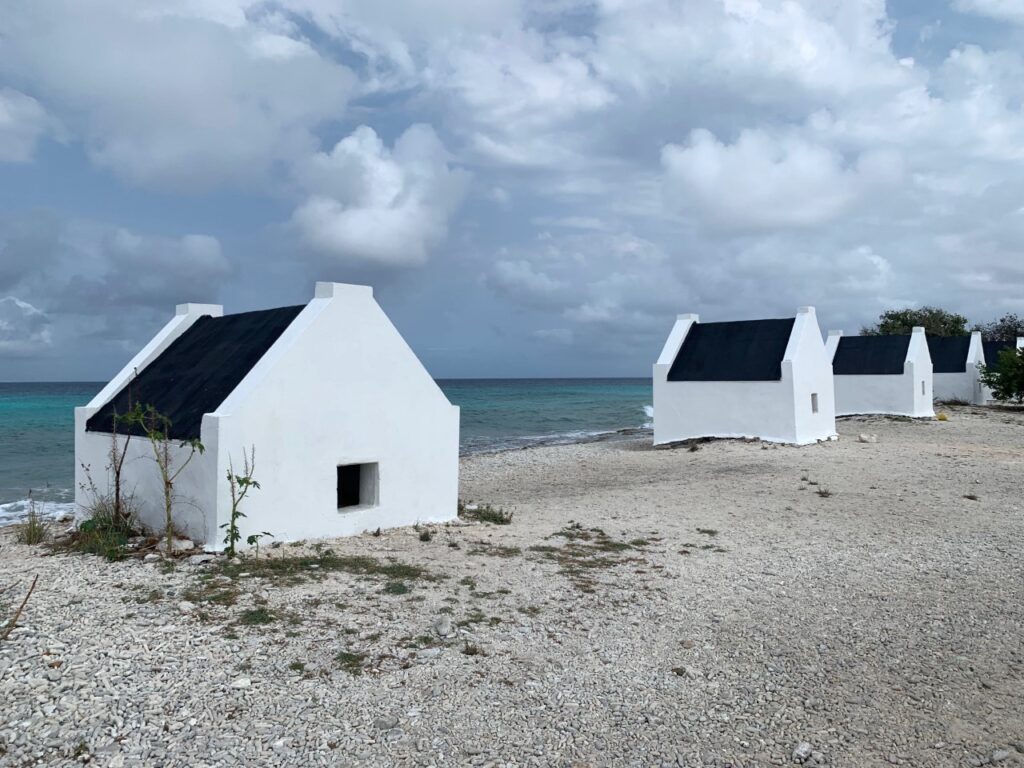 Not far from the flats, you'll come across the first of two sets of slave huts. A placard at the site explains the huts were built in 1850. They served as sleeping facilities for slaves working in the salt ponds.
6th Stop: More Flamingos and a Lighthouse
As you continue along the road toward the final stop on the road trip, you'll pass one more opportunity to see flamingos! In this spot, we were able to see them a lot closer – though still not super close. You'll see them on the left side of the route past the slat flats.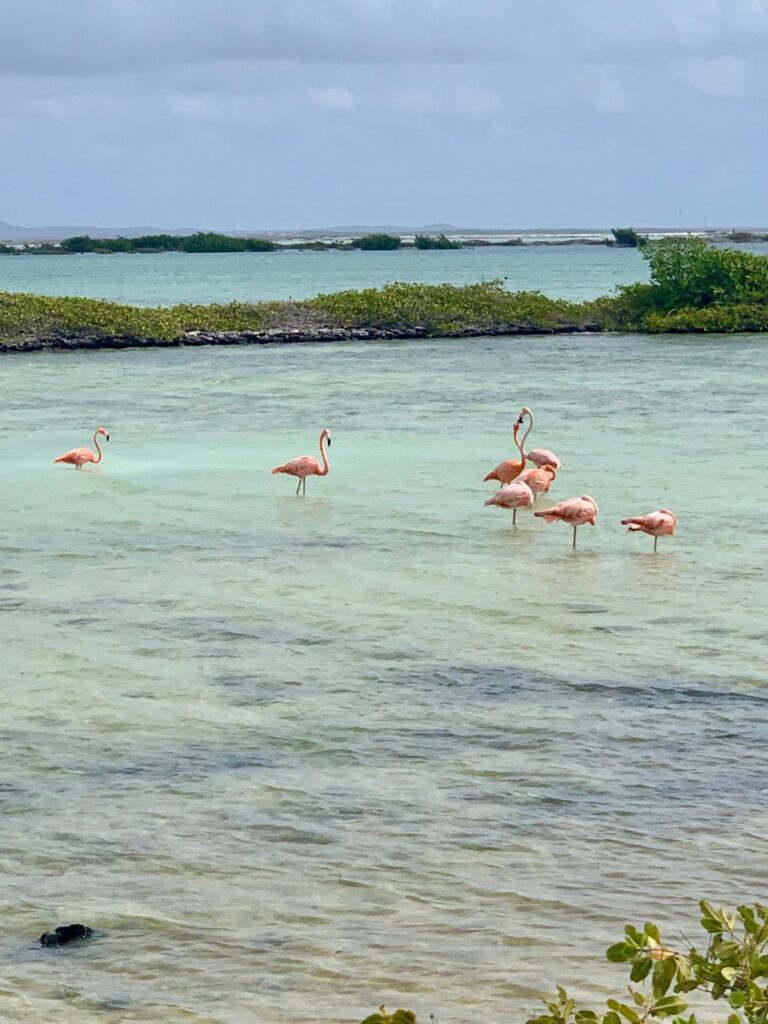 The last destination on this road trip is the lighthouse. You cannot enter so this is really just a photo opp, but since you're nearby you might as well stop!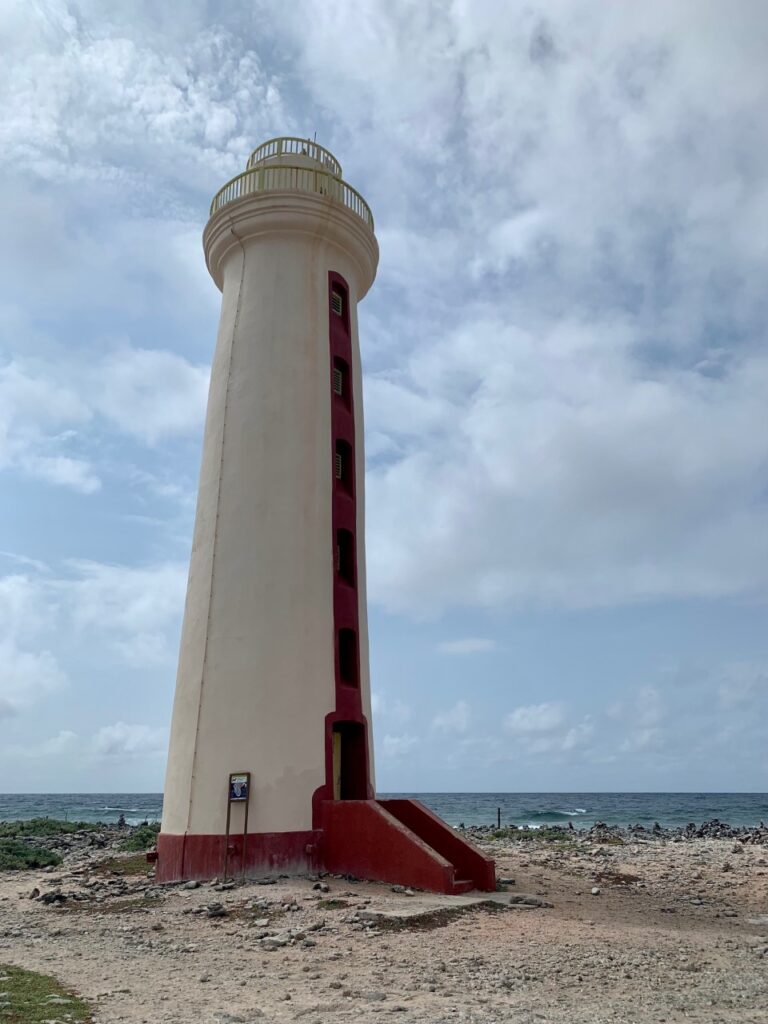 Other Notes for Your Day in Bonaire:
Once you return the rental car, you'll want to explore the cruise port area before heading back to the ship. We enjoyed the Bonaire Brewery – they have two "local" beers: a Blonde and an IPA. We put local in quotes because the beers used to be brewed in Bonaire but now they're actually brewed in Holland and shipped over.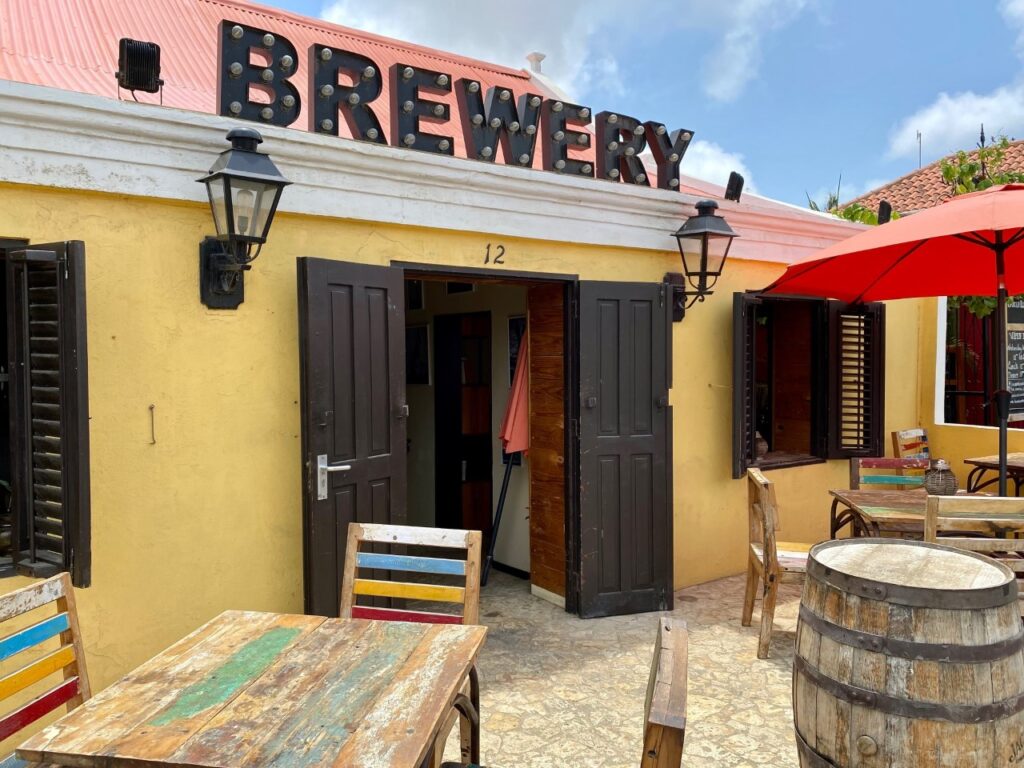 There's also a lot of nice shopping and an arts market in the cruise port area of Bonaire. And you don't have to worry about getting hassled like on some of the other Caribbean islands. There are also some fun murals in town that make cute photo opps.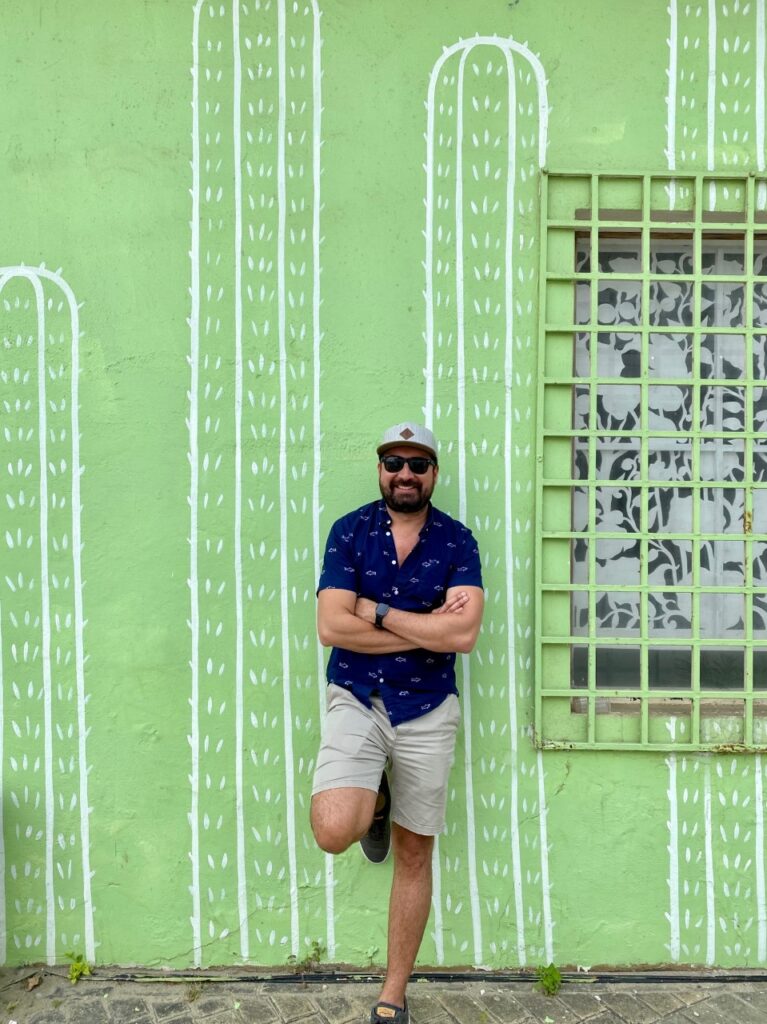 Enjoy your day in Bonaire and we'd love to hear what other spots you find on your road trip! Share in our comments!
Need more inspiration for your Caribbean trip?
Check out these blog posts to help you plan your trip:
Enjoy our blog post? Pin it to share with others: