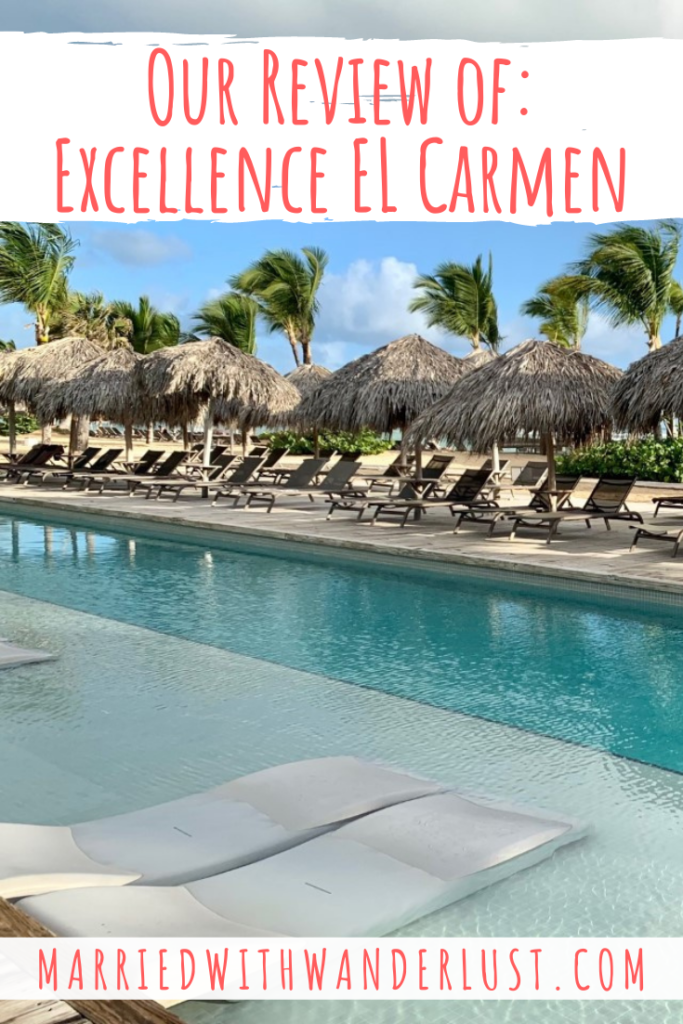 After visiting the Excellence Riviera Cancun in 2021 and LOVING IT, we decided to try out another Excellence property for a pre-Christmas getaway. We selected the Excellence El Carmen, one of two Excellence resorts in Punta Cana, Dominican Republic. In this review, we're sharing what we loved and a few minimal criticisms.
What We Love About the Excellence El Carmen:
Adults-only! A LOT of resorts advertised "adults only" but when you looked closer, they really just had an adults only section at the resort. Excellence El Carmen is truly adults only.
Affordability & variety of options. We found the Excellence El Carmen to be extremely affordable. For five nights all-inclusive in a junior suite pool view, we paid only $1,483 for both of us! You can choose from a variety of room types/price points ranging from pool view to swim-up suites and private pools. The resort also has the "Excellence Club" which is an upgrade that gives you access to an exclusive area with a private pool, lounge, and some other upgraded services.
Oversize Jacuzzi. Each room has a large Jacuzzi that overlooks the grounds. If you want to make your time in the tub private, there's a privacy blind you can pull down.
Lots of restaurants to choose from. There is something for everyone at Excellence. Options include a main buffet, Mexican, Asian, French, Indian, and Italian restaurants, plus a seafood restaurant, and a steakhouse. The French (Chez Isabelle) was our favorite!
Free airport transfers. If you book directly through the resort, your reservation comes with a free airport transfer.
Cancellation policy. If you book the "special rate," which is a little higher than the non-refundable, you get free cancellation up to 24 hours before your scheduled arrival date.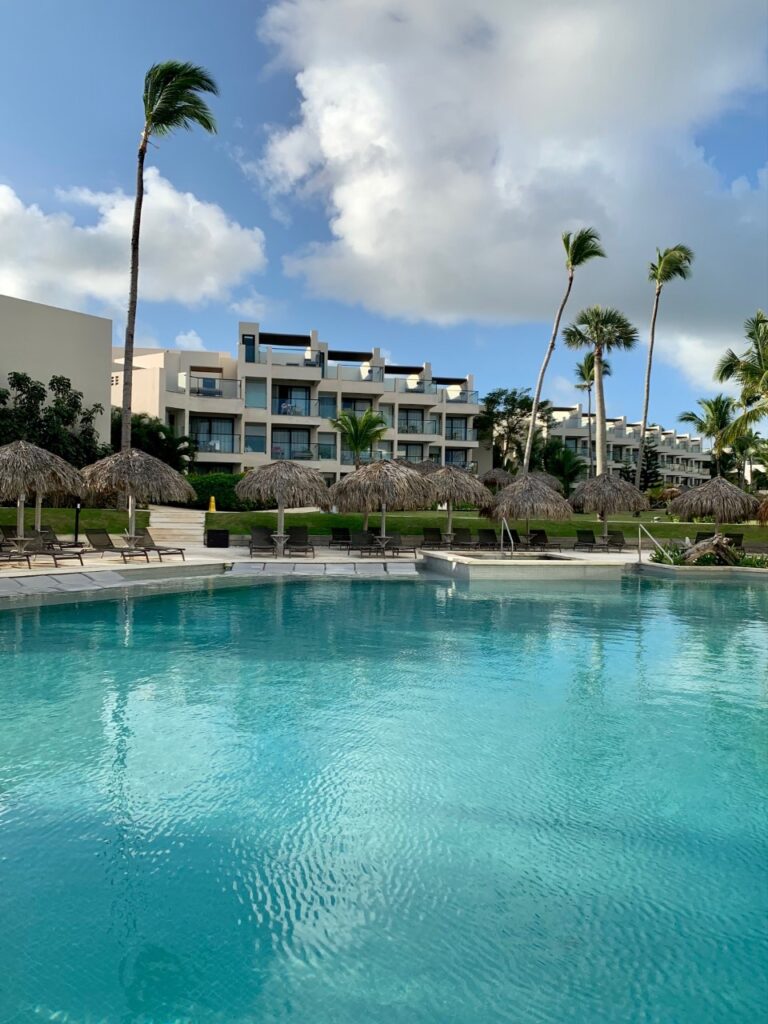 Criticism of Excellence El Carmen:
Service. The service is good, don't get us wrong. In this instance, we're simply comparing to the service at Excellence Riviera Cancun which was -well- EXCELLENT. We found El Carmen to be a tad less accommodating and the staff didn't quite seem as eager/helpful as in Cancun.
Poolside activities. This is a plus and minus. We enjoyed the poolside bingo and even won a free massage on the first day! And it's nice that they have a lot of poolside activities throughout the day (for those that like that type of thing). Our criticism is the staff is kind of pushy in trying to get you to participate.
Meals. Again, our only criticism here is because we're comparing to Excellence Riviera Cancun. Both resorts have the same restaurants but we think the food in Cancun was just a tad higher level.
Don't miss the flamingos!
If you walk the Excellence El Carmen property, you'll definitely spot the resident flamingos! They hang out by the large pond in front of building 10. I love flamingos (WC drove me to see them in both Curaçao and Bonaire) so seeing every day made me happy.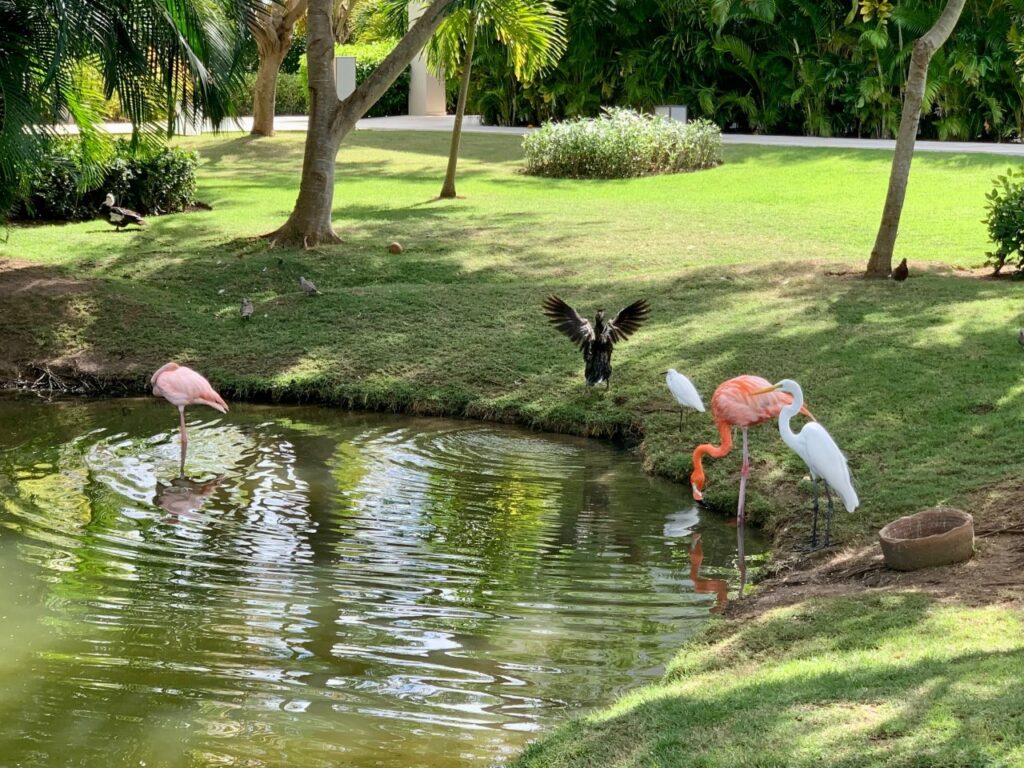 Photo Gallery from the Excellence El Carmen: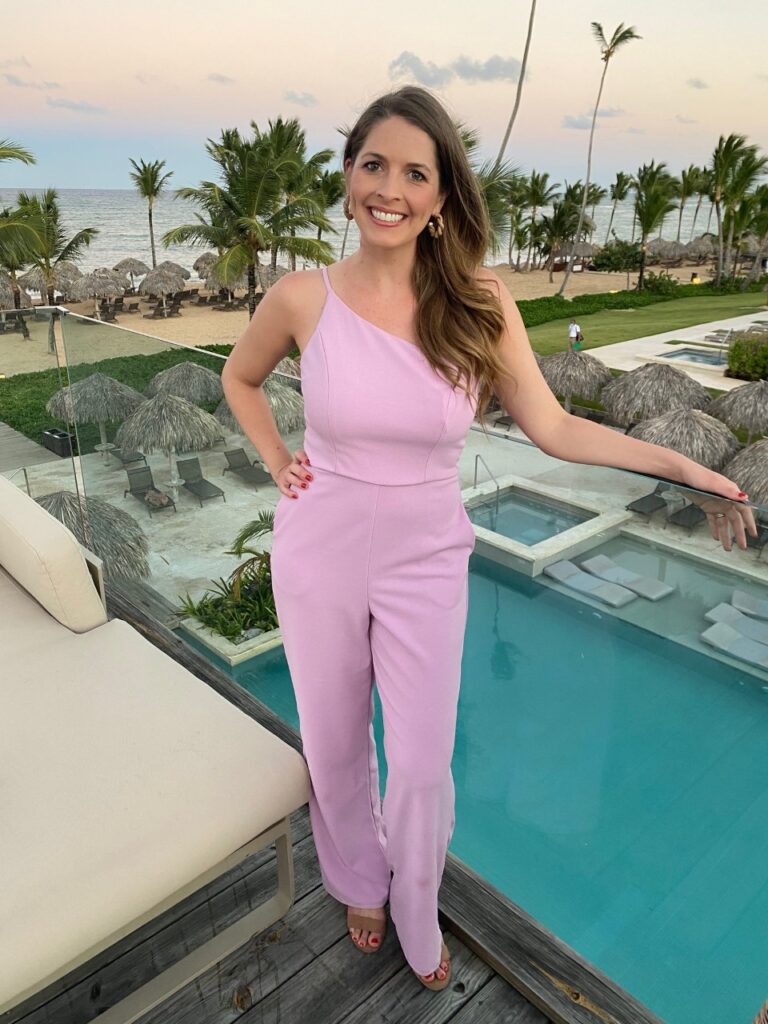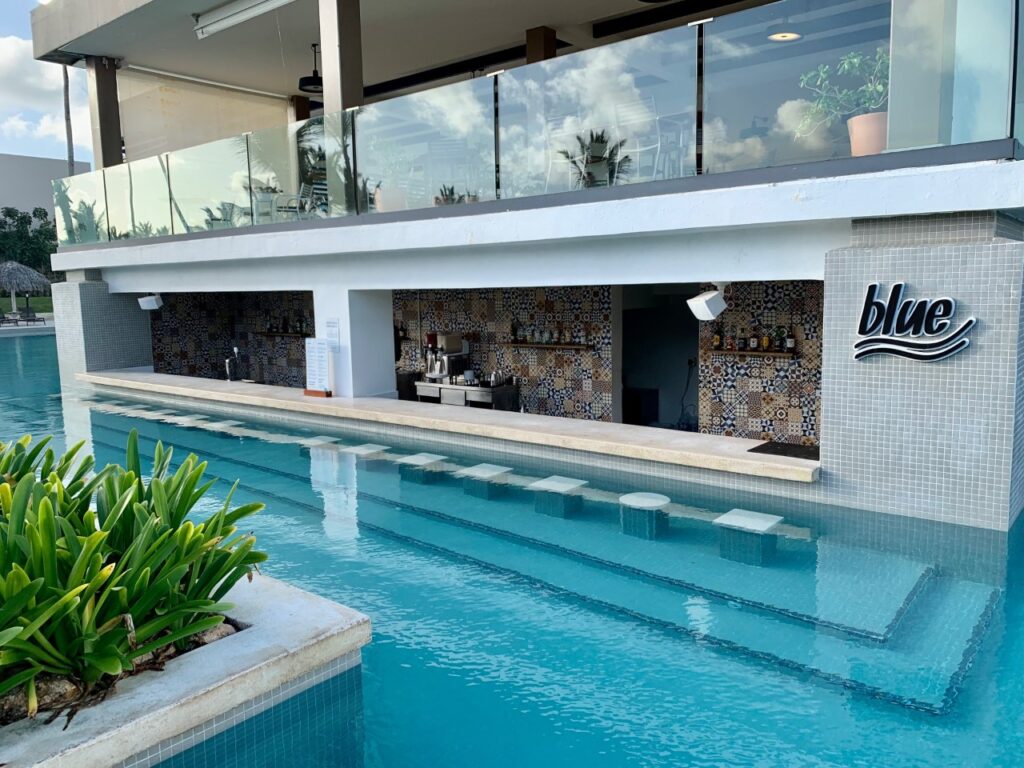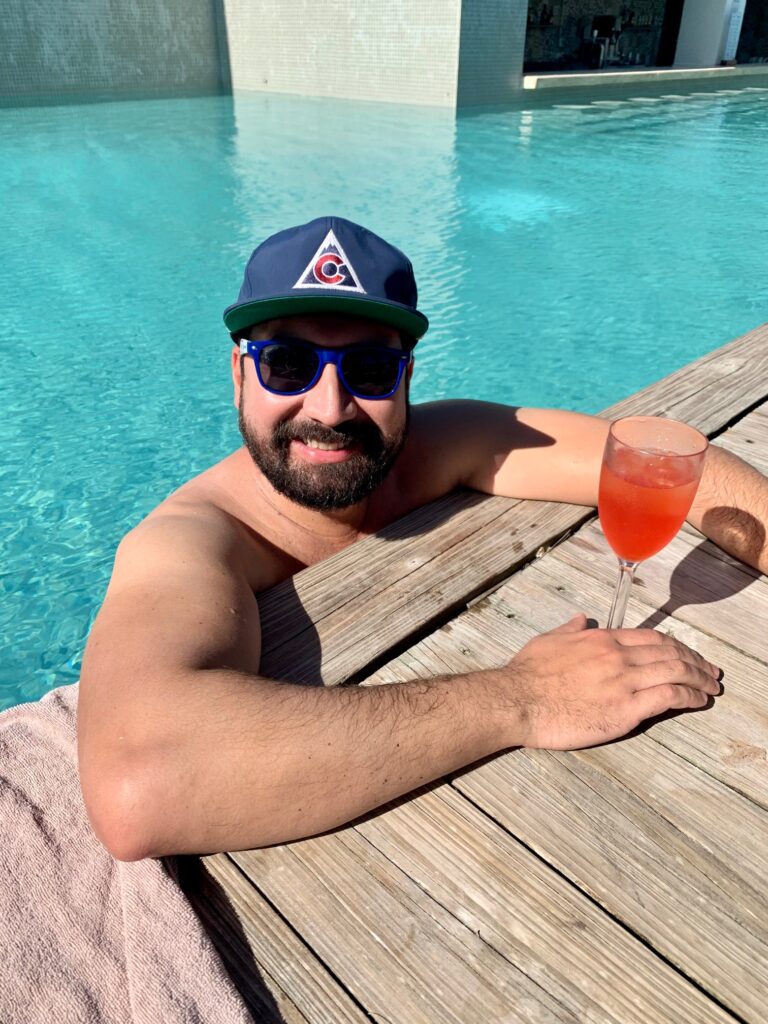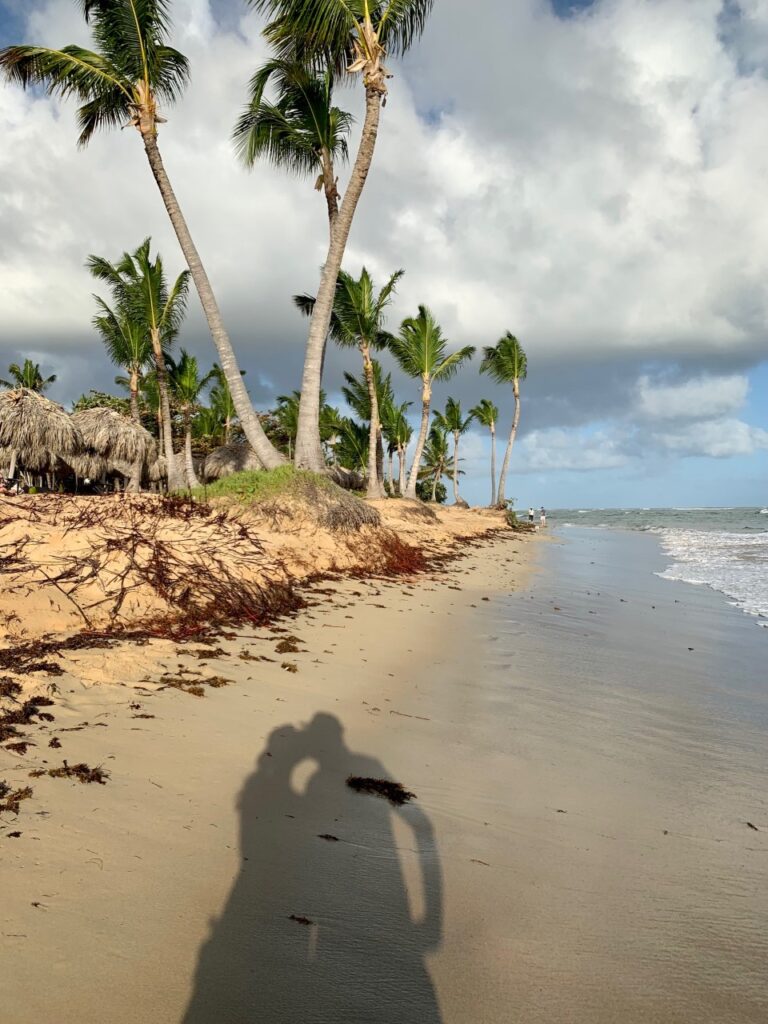 Need more Caribbean inspiration?
Check out these blog posts to help you plan your trip:
Enjoy our blog post? Pin it to share with others!