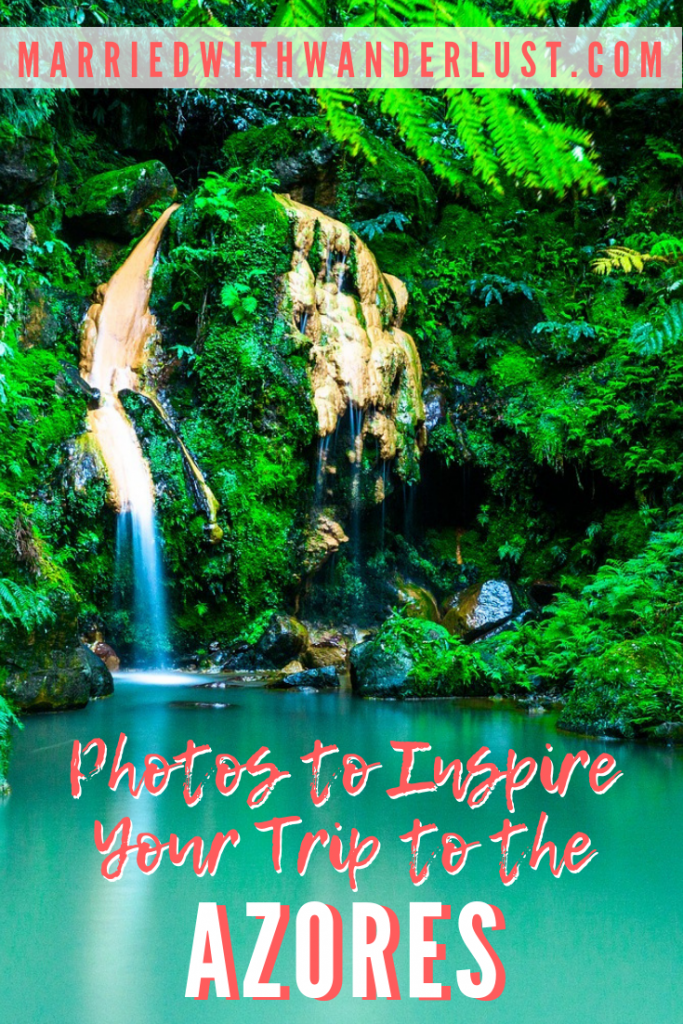 The Azores are quickly becoming a hot destination for travel in Europe. They're affordable, more relaxing, and less crowded than many other spots and that's only 3 of the reasons to visit! If you're even considering a trip, we hope these 20 photos from the Azores will help seal the deal!
20 Photos to Fuel Your Azores Wanderlust: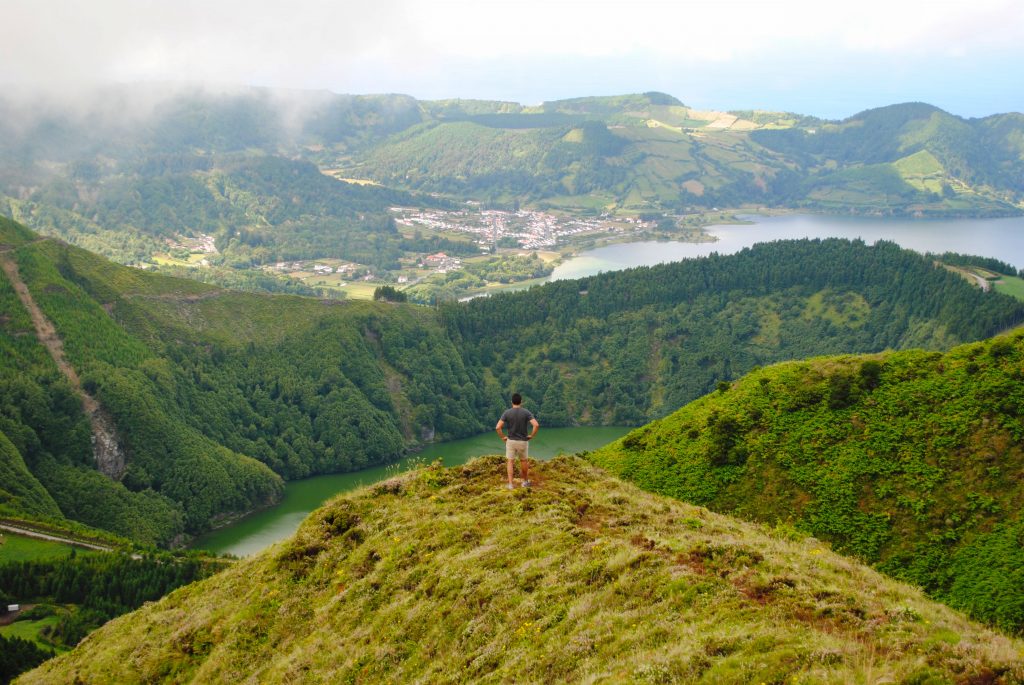 The Boca do Inferno viewpoint almost speaks for itself. One of the most popular spots on São Miguel Island, from here you'll get a great view of the lakes, craters, and the city below.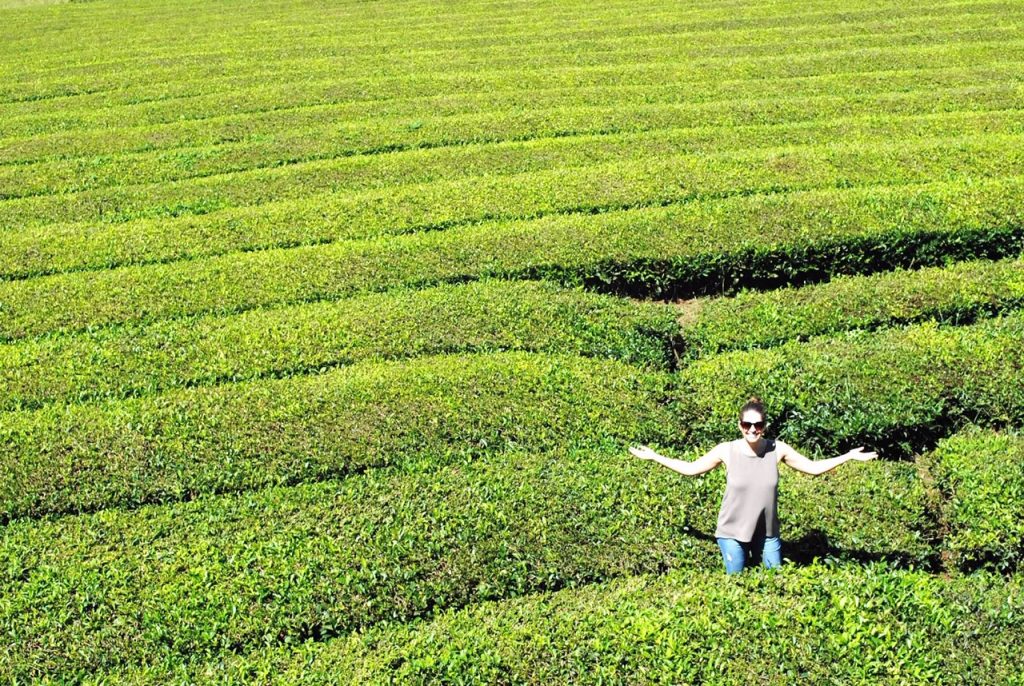 The fields at Gorreana Plantation cover more than 30 acres and are a great place for a hike or an afternoon stop to sip some local tea.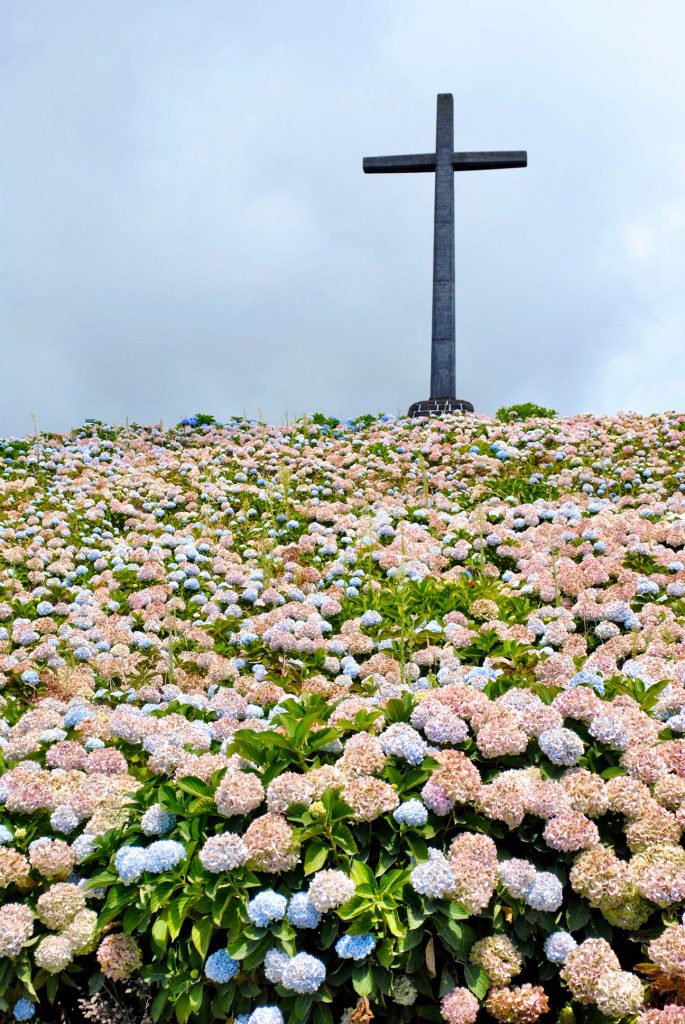 The Azores are hydrangea heaven. The front of Our Lady of the Peace chapel in Vila Franco do Campo is one of our favorite spots for photographing them.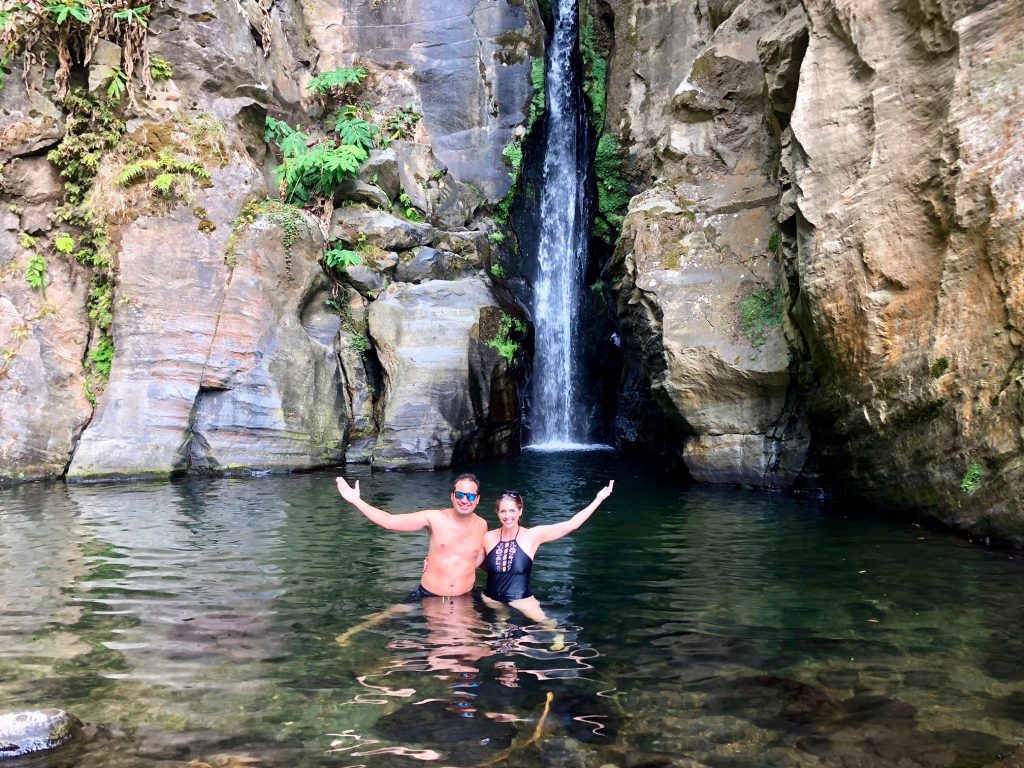 This is one of favorite photos & memories from the Azores! With dozens of waterfalls across the islands, you'll have lots of chances to capture a similar pic of your own.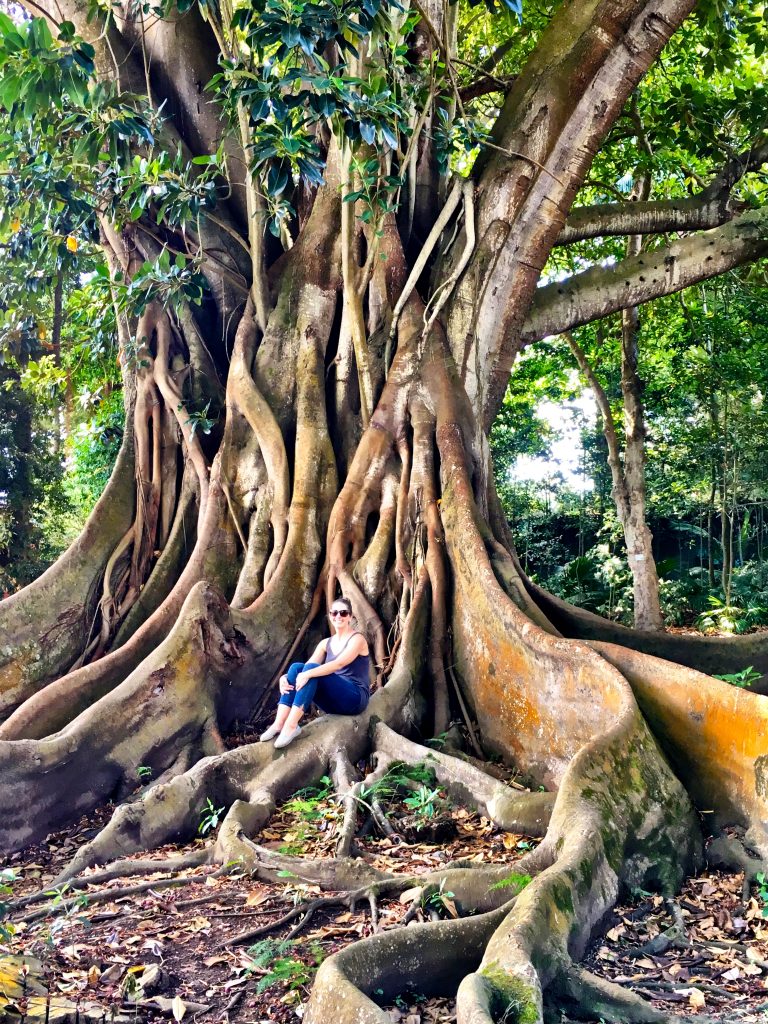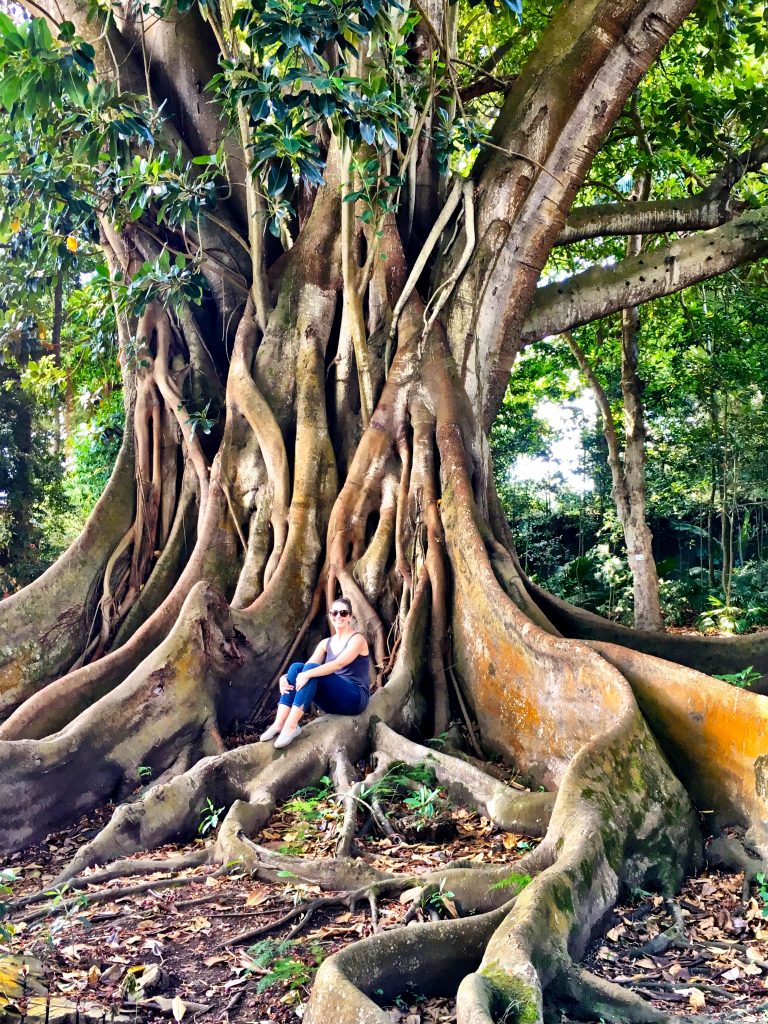 In the town of Ponta Delgada, visit José do Canto Botanical Garden and take a seat on the giant roots of this Moreton Bay Fig.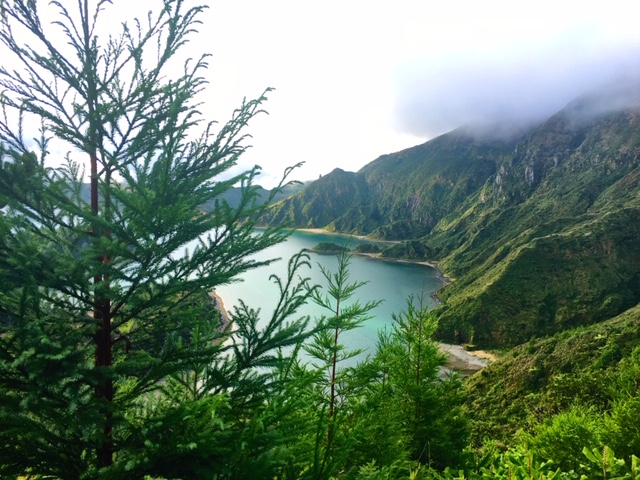 Green, green, and more green. That's how you'll feel all around São Miguel Island which is so appropriately nicknamed, "The Green Island."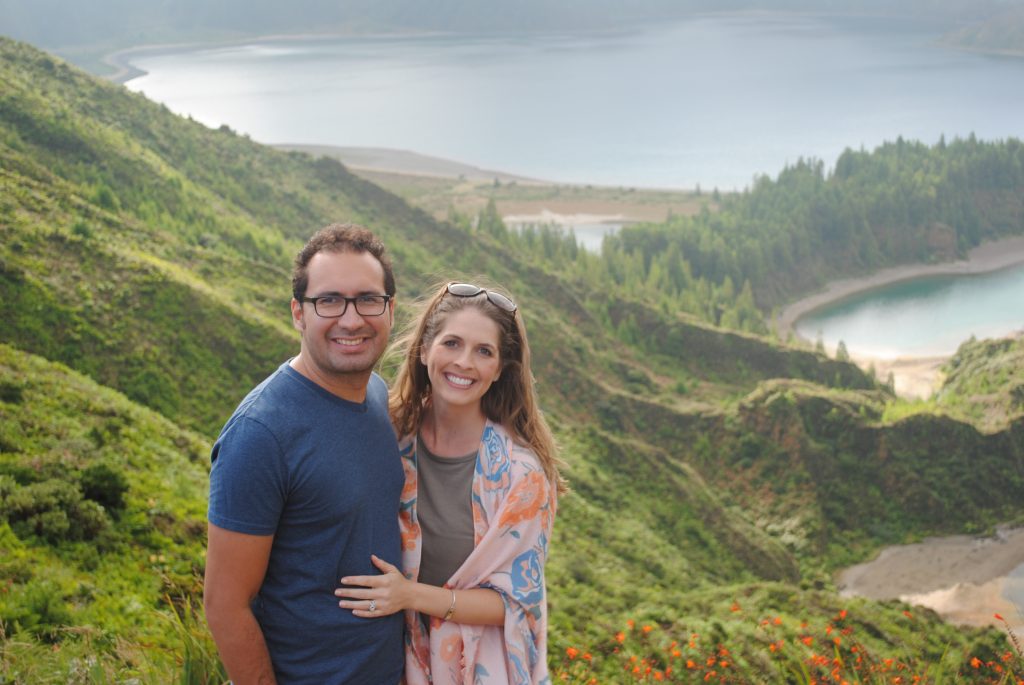 The lake pictured in this and the previous photo is Lagoa do Fogo and it's pretty stunning from all angles. Fancy a hike? You can follow a trail all the way down to the beach!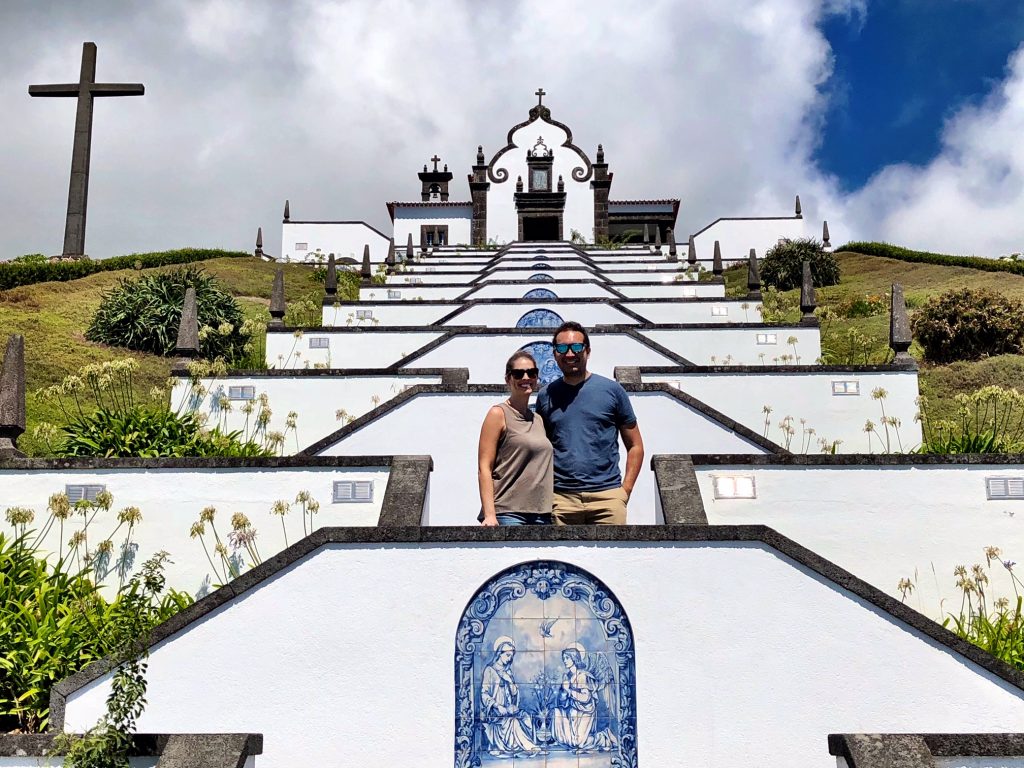 Remember the Our Lady of the Peace chapel we mentioned a few photos ago? It has the most unique entrance-way we've ever seen at a church. Prepare to climb some stairs. We promise it's worth it!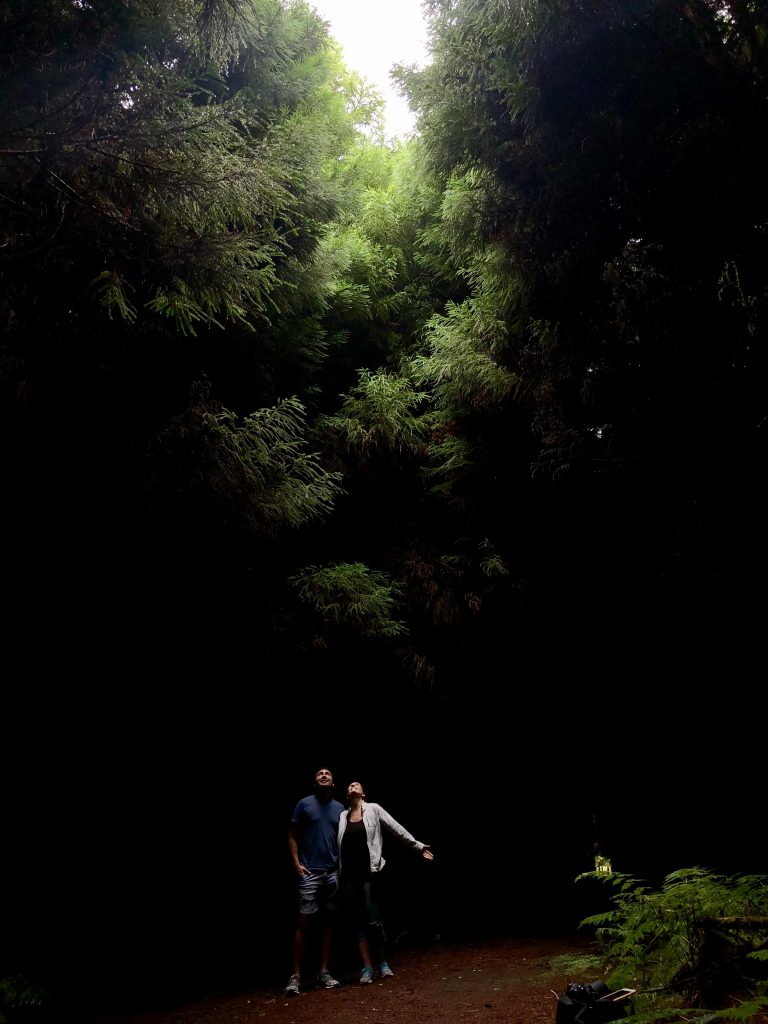 Step into the "Haunted Forest" (as called by our tour guide in Terceira Island), and use the unusual lighting to capture some unique photos.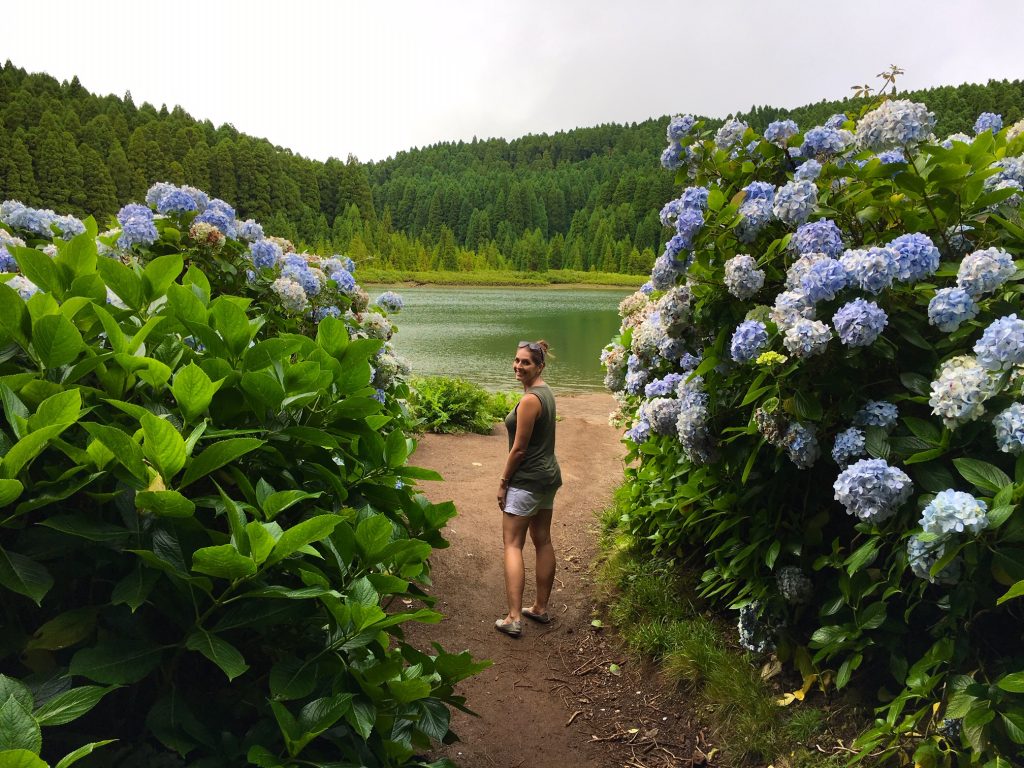 Remember those hydrangeas we mentioned? Make sure you get some photos with them, as well!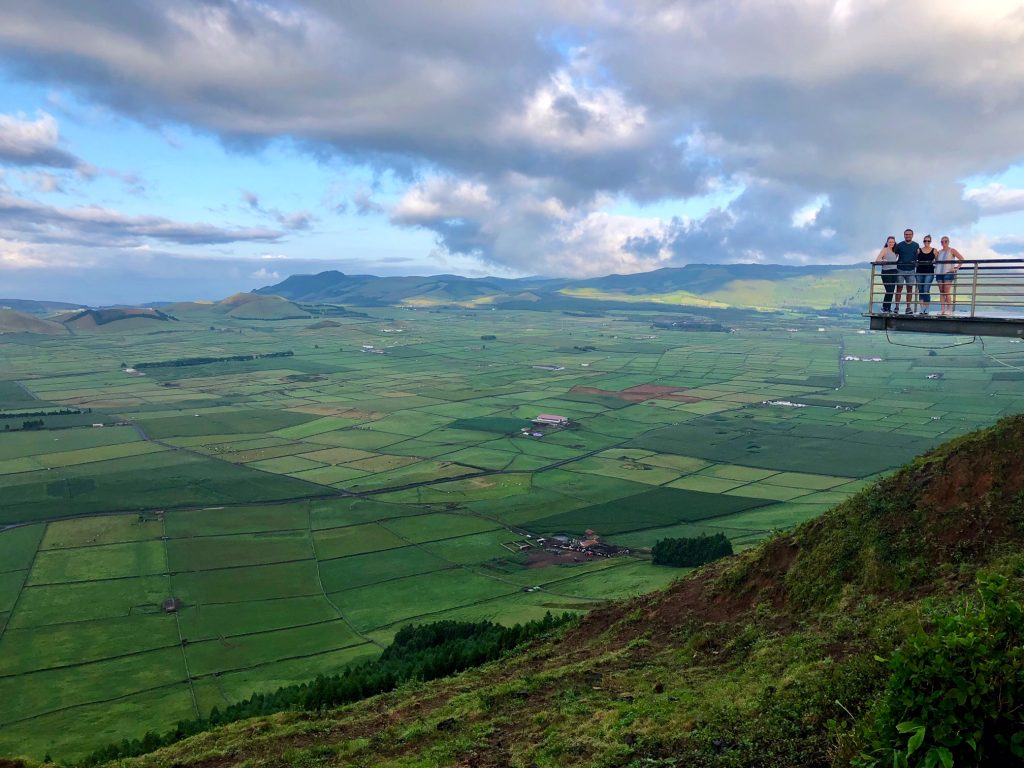 The platform at Serra do Cume viewpoint on Terceira Island gives you a birds-eye view of the "patchwork" of farmland below.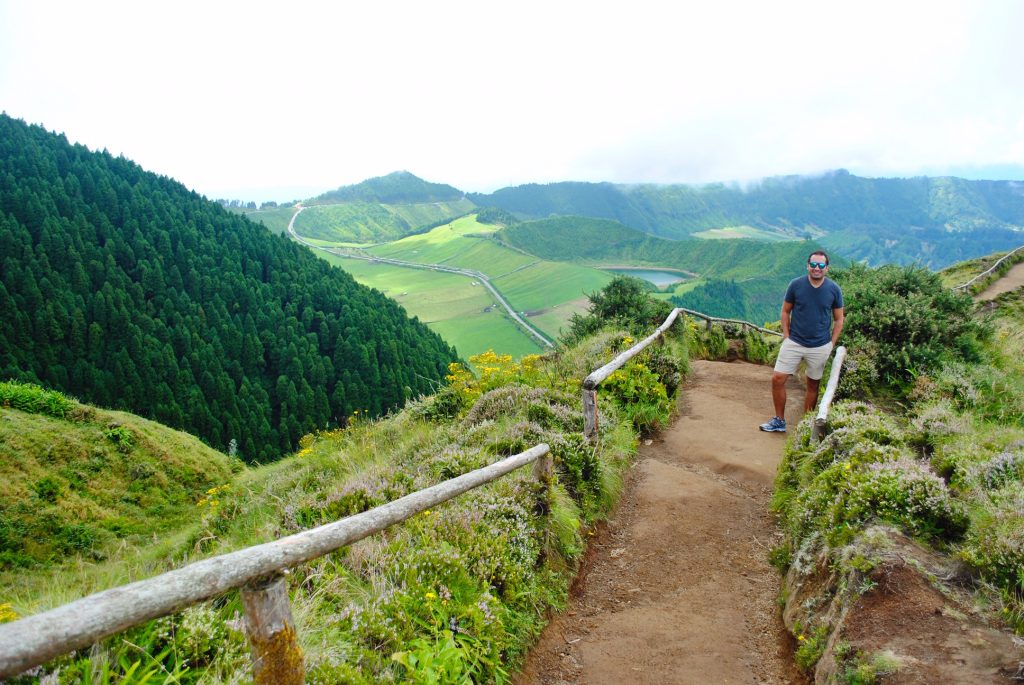 This walkway at Boca do Inferno viewpoint is probably the most photographed spot on São Miguel Island.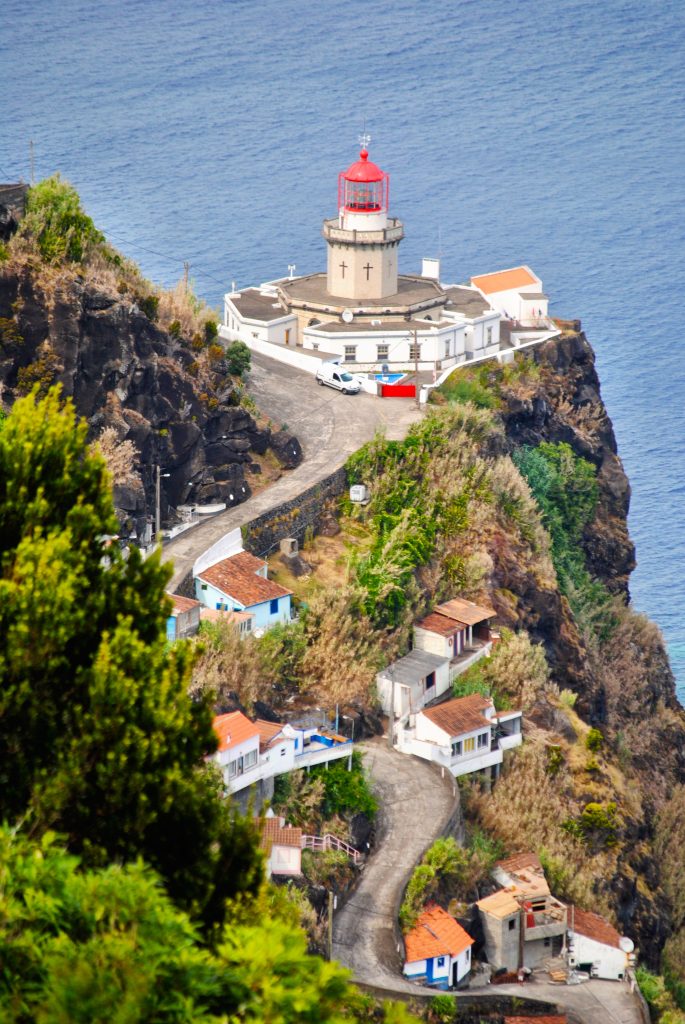 Farol do Arnel lighthouse is on the northeast side of Sao Miguel Island. Aside from offering a nice photo opp, you can also take a challenging 35% incline hike down to the lighthouse. Wear good shoes!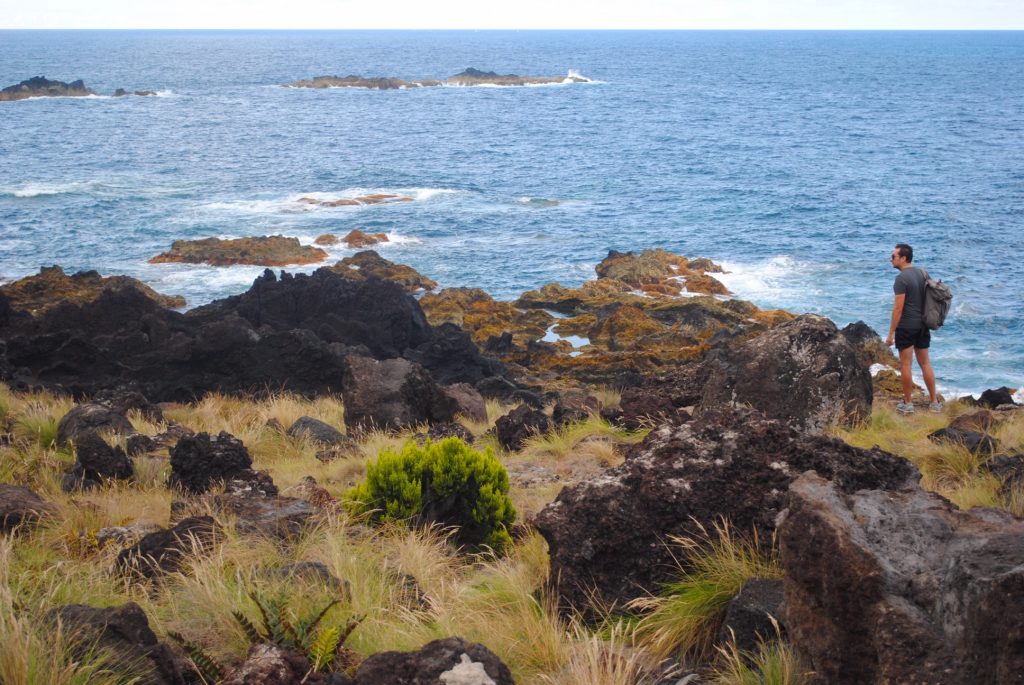 On your walk from the parking lot to Ferraria Hot Springs, enjoy some gorgeous views of the rocky coast and ocean.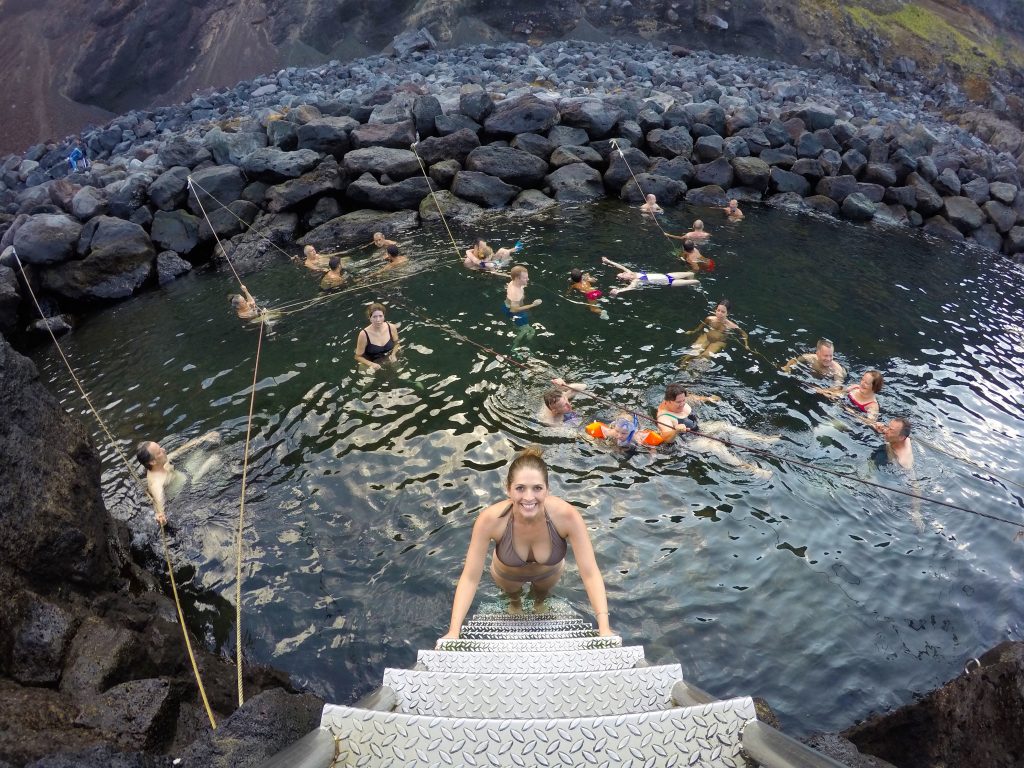 And speaking of Ferraria, bring your underwater camera and step down the ladder into this hot spring right in the middle of the Atlantic Ocean.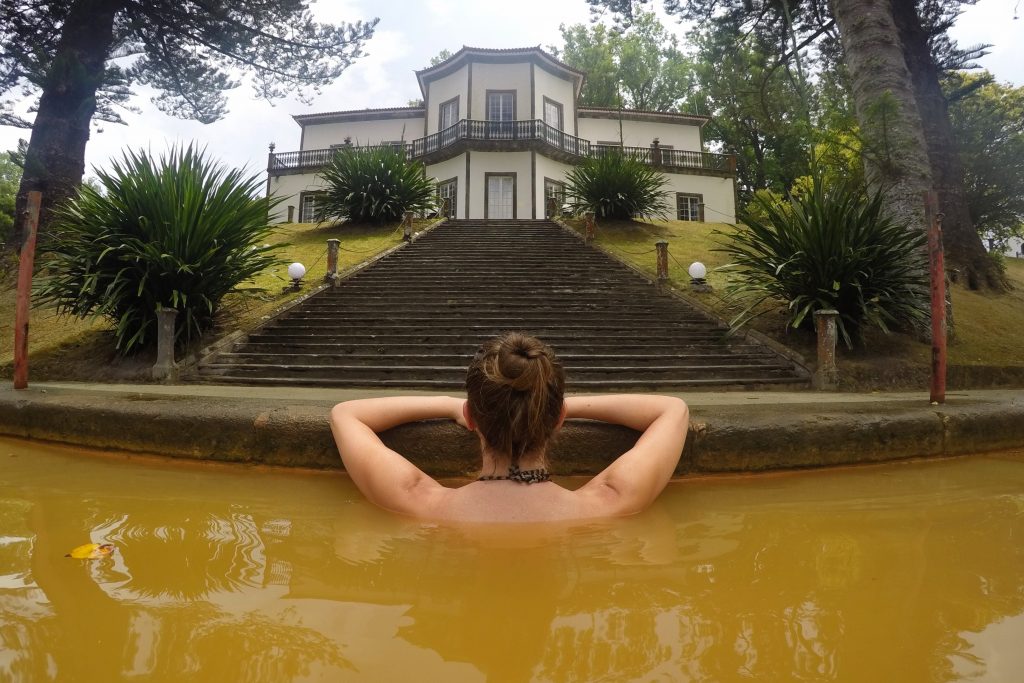 Ready to relax after a long day of sightseeing? Parque Terra Nostra is home to a large thermal pool in the town of Furnas. The park also offers several smaller "jacuzzi" pools that are more secluded.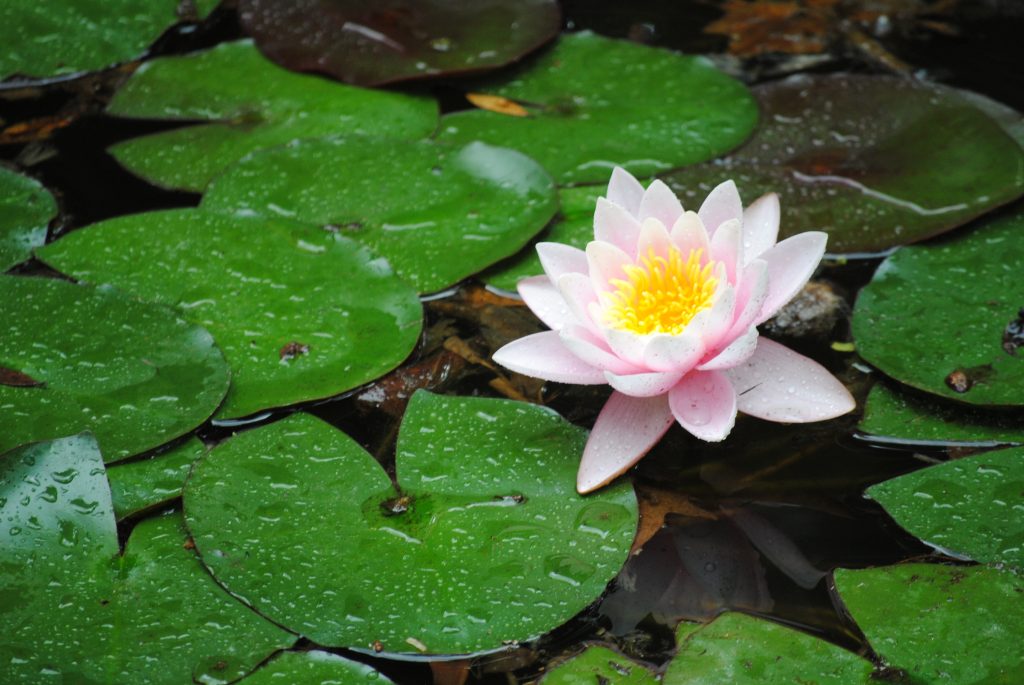 When you're finished in the thermal pool and feeling relaxed, take a stroll around the park's botanical gardens for a little more tranquility.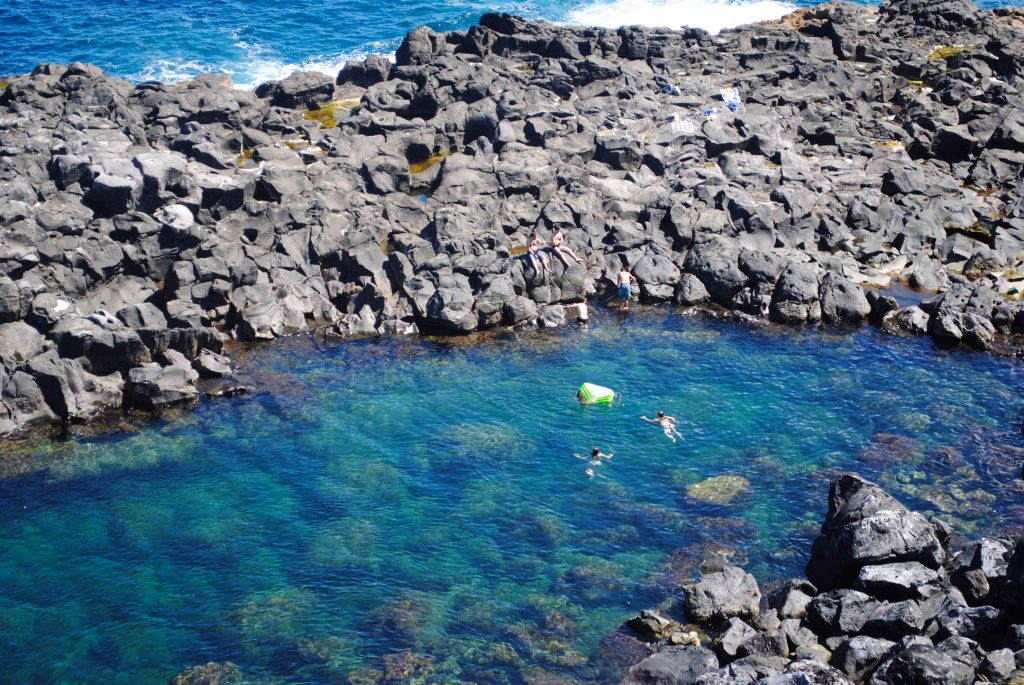 Make a stop at Miradouro do Frade, a viewpoint of the natural pools below. Pack a towel and swimsuit if you'd like to hike down to the bottom for a swim in the turquoise water!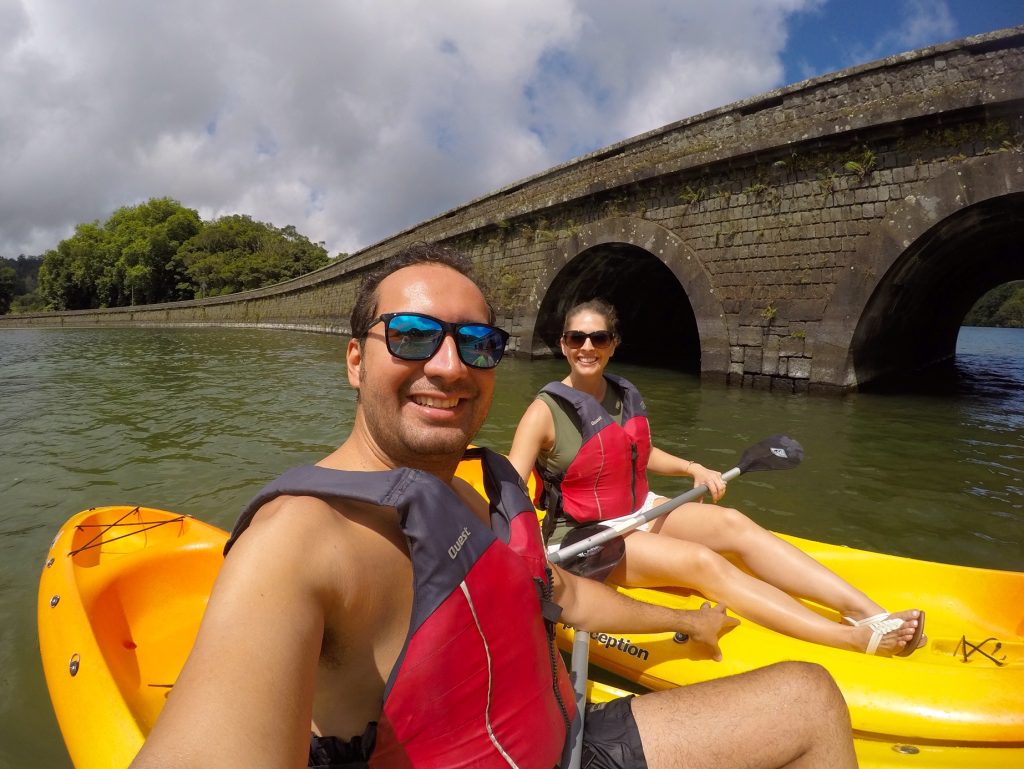 You've seen the island by car and hike; now why not see it by water? Plan at least an hour to kayak on Lagoa das Sete Cidades and you'll have access to two lakes: Lagoa Verde (green lake) and Lagoa Azul (blue lake).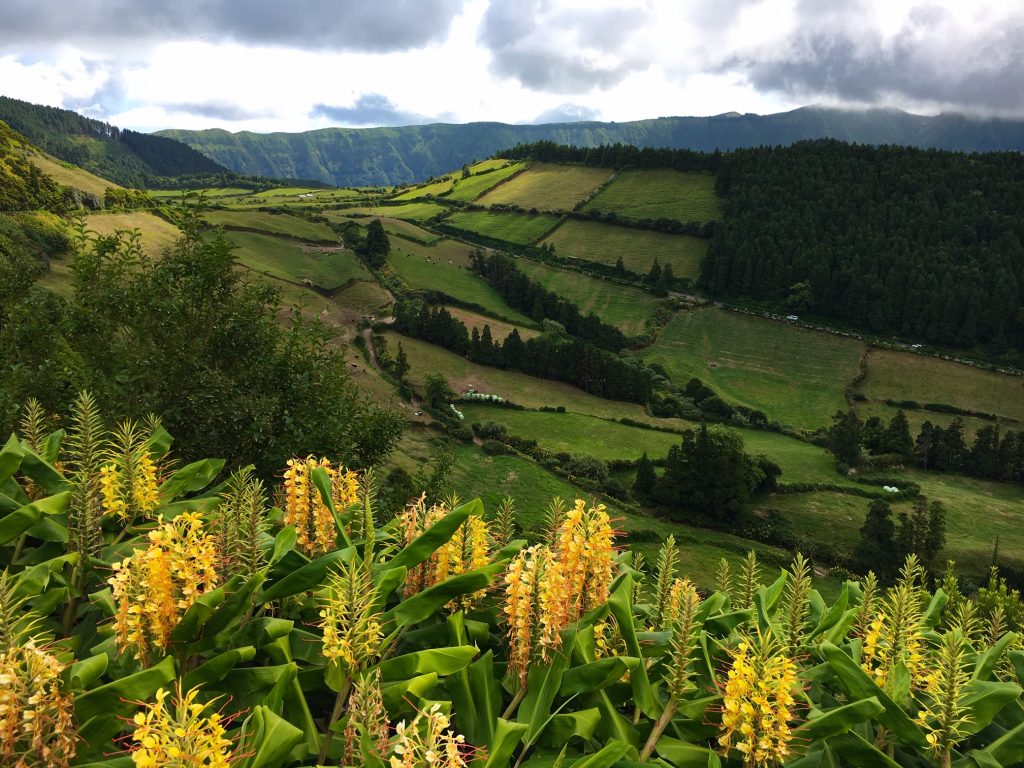 You'll see these flowers (yellow ginger lilly) across all of the Azorean islands. They're pretty, but they're also an invasive species that is native to the Himalayas and Nepal.
Are You Feeling Inspired?
We hope these photos from the Azores have you packing your bags! But just in case you need some more inspiration, here's a few other posts you might enjoy: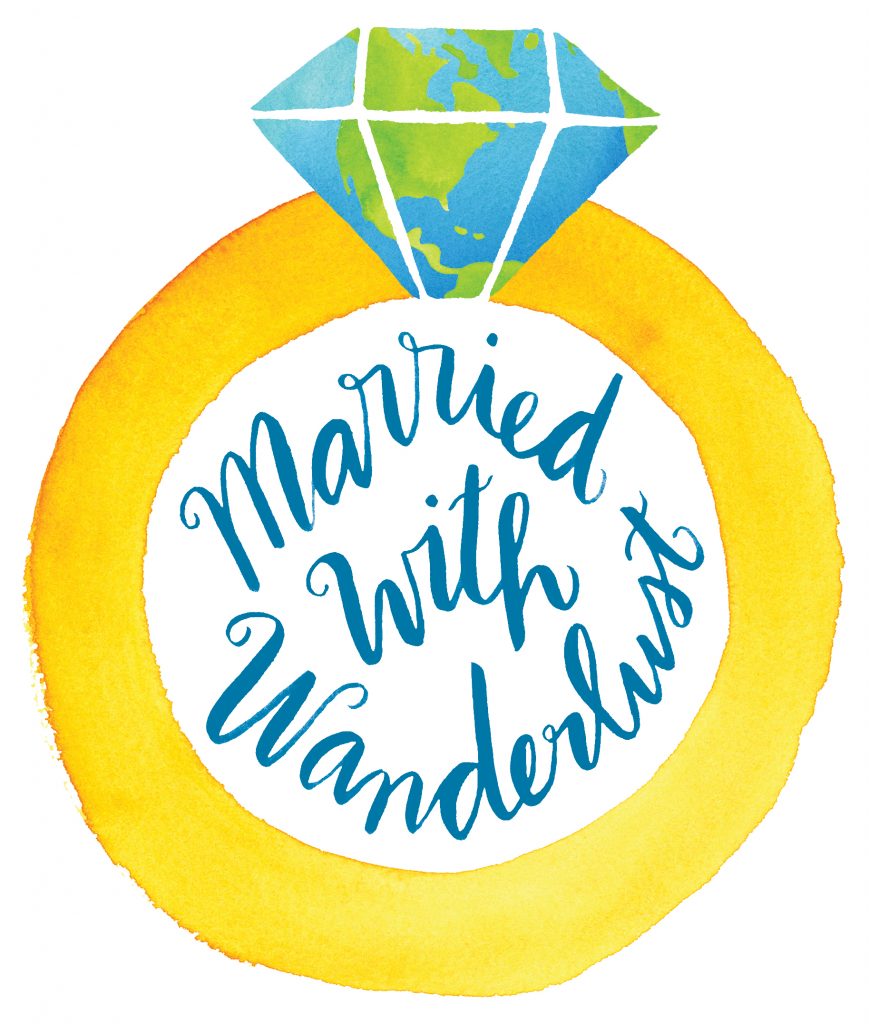 Enjoy our blog post? Pin it to share with others!