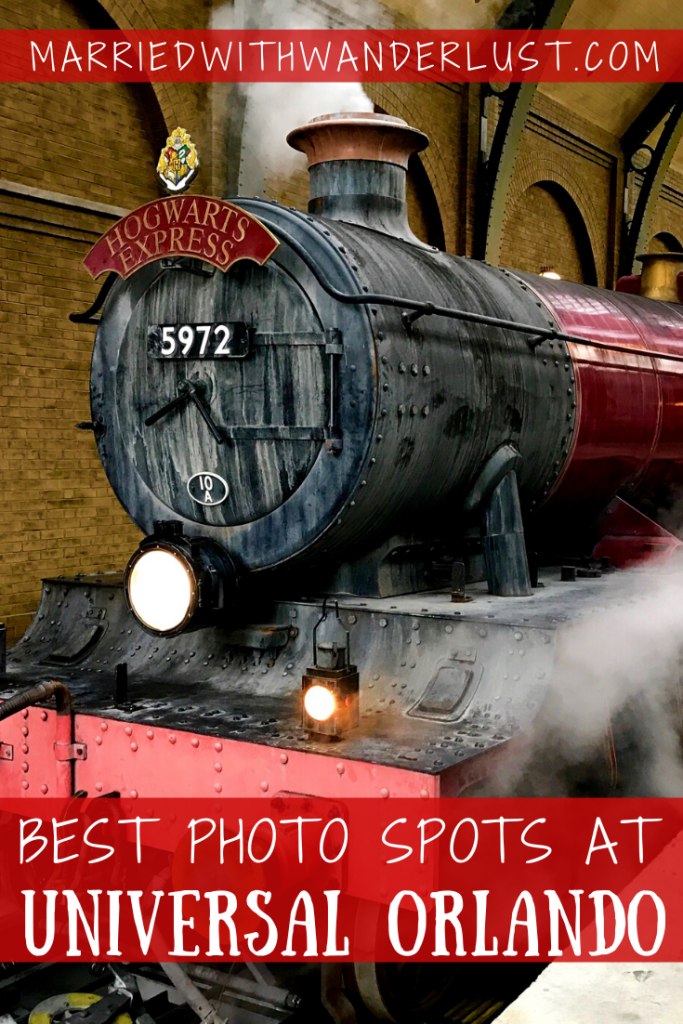 If you're heading to Universal Orlando (Islands of Adventure or Universal Studios), have your camera or phone ready! There are so many fun photo opps between the two theme parks. From character sightings to movie props, you'll be able to capture a lot of fun moments. Here's a list of our favorite photo spots at Universal Orlando:
Our Favorite Photo Spots at Universal Orlando:
Islands of Adventure
In front of Hogwarts Castle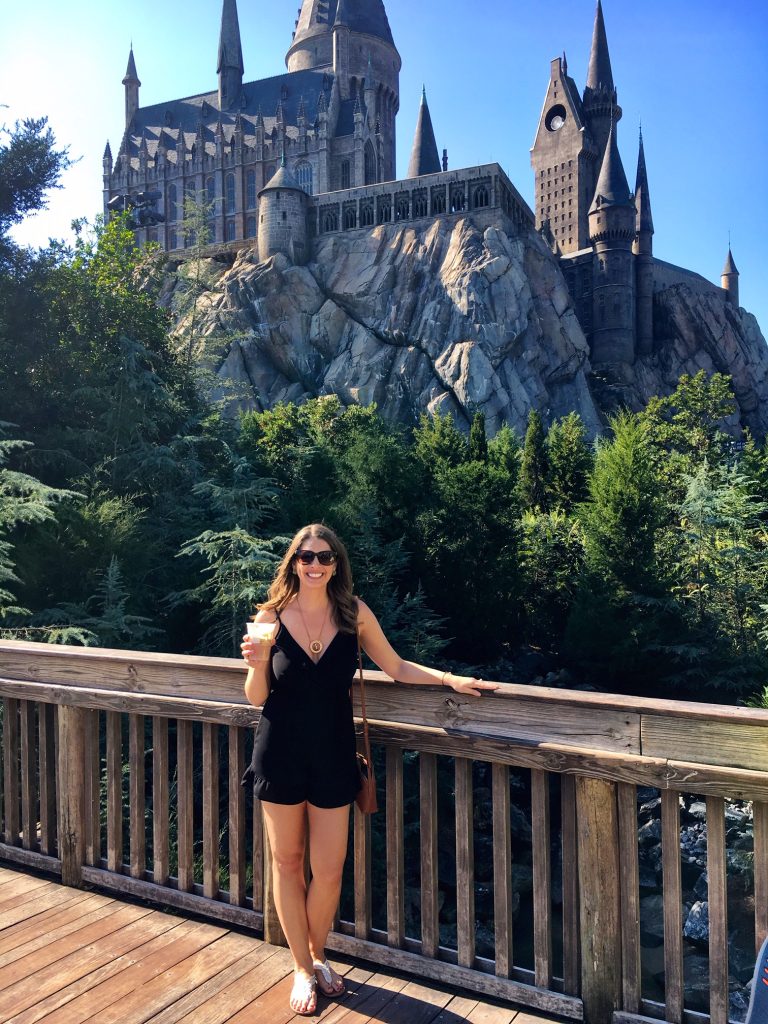 If you're a Harry Potter fan (you know we are!), this is THE photo spot at Islands of Adventure. It's also a crowded area and everyone will have a phone or camera pointing toward the castle. Be patient and offer to trade taking photos with someone if you need an extra hand!
At the Hogwarts Express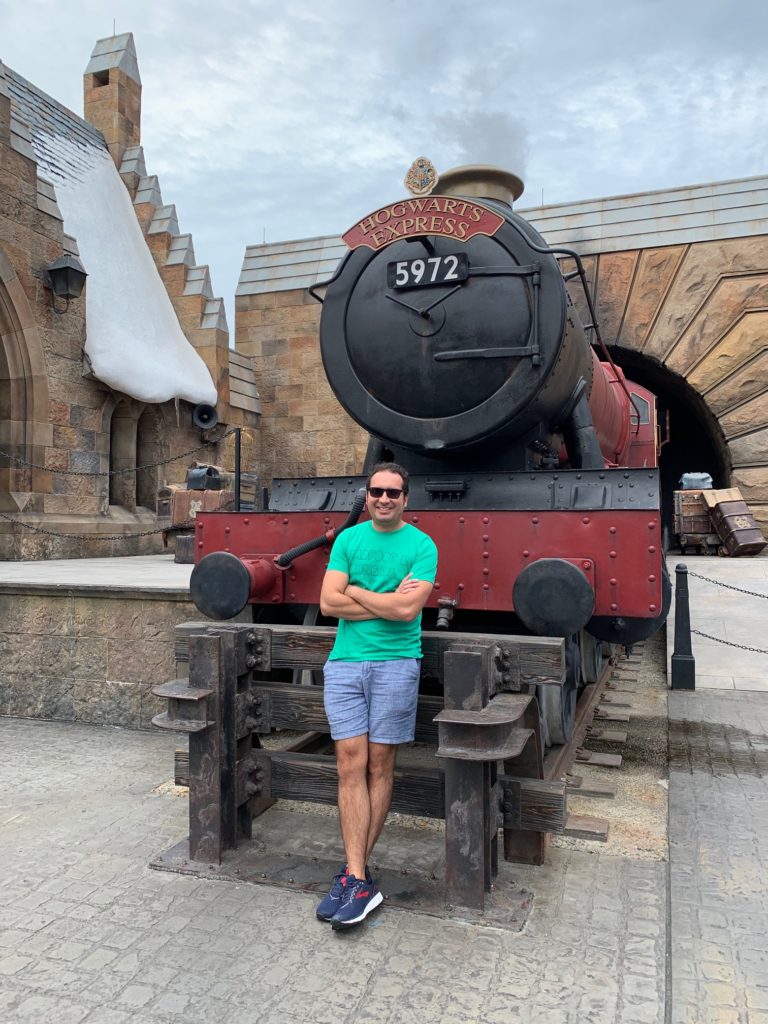 Hogsmeade is one of our favorite places to hang at Islands of Adventure so naturally we love stopping by the iconic Hogwarts Express. Don your favorite HP shirt (can anyone read WC's from this photo? It's one of our faves) and snap a pic at this beloved spot!
By the Jurassic Park Jeep (and T-Rex!)
I think the fun T-Rex photo speaks for itself! You'll find this (and several other great photo ops) in the Jurassic Park area.
Universal Studios:
With the Knight Bus Driver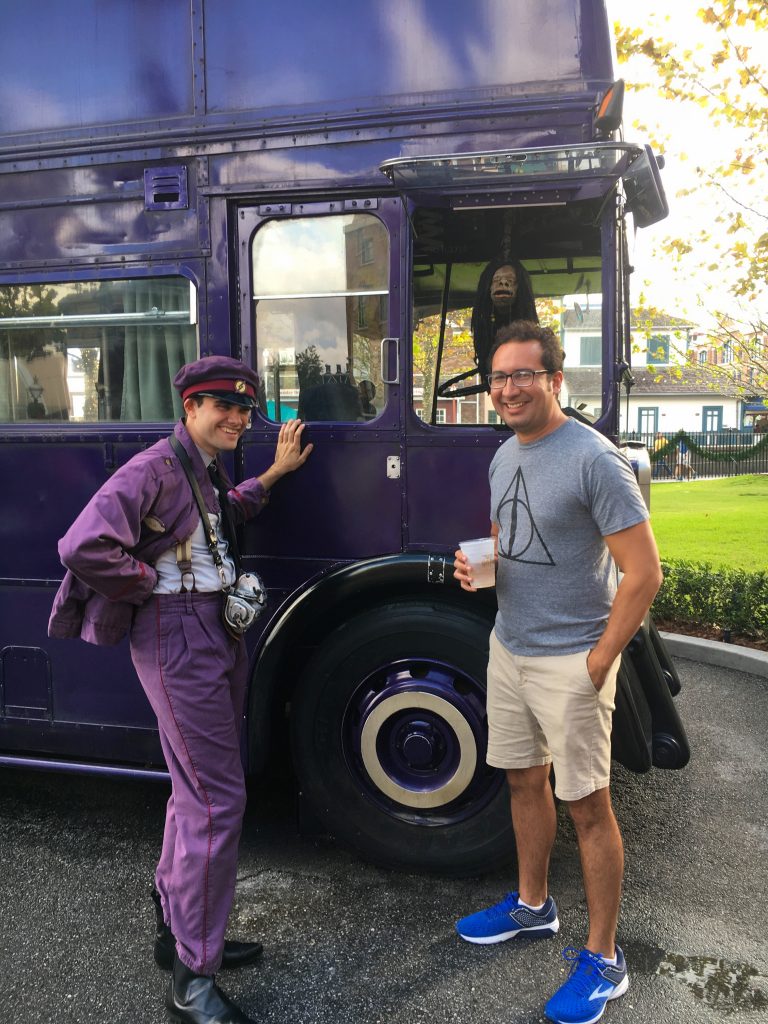 Not only is the Knight Bus a classic photo for any Harry Potter fan, but you'll get to have a really interesting conversation with the shrunken head and bus conductor while you pose for the camera!
The Diagon Alley Dragon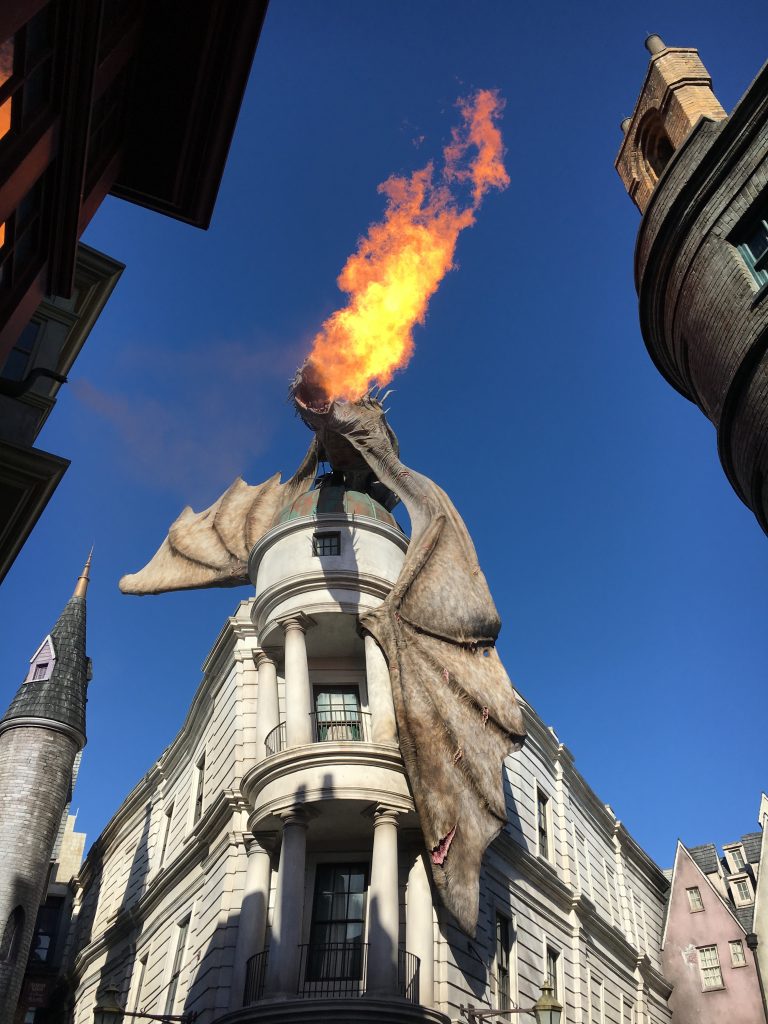 You may have to be patient, but you'll want to wait for the dragon to breathe fire to capture the perfect photo! Grab a butterbeer and post up outside Gringotts bank while you wait. You'll want to have your camera ready when you hear the dragon start to make loud gurgling noises.
By the Mystery Machine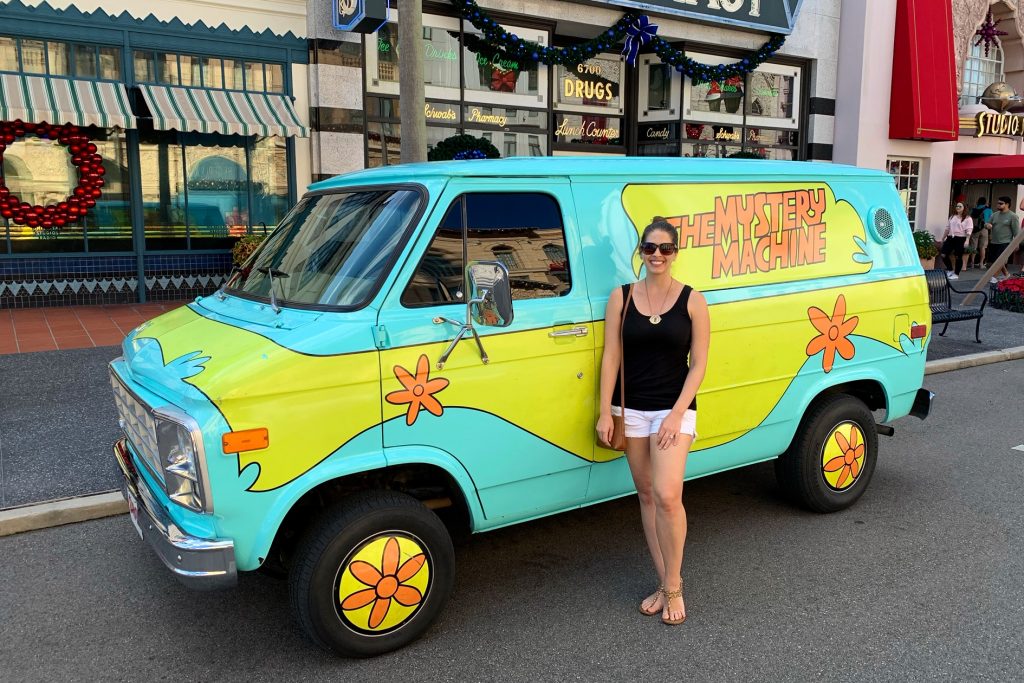 I was a huge fan of Scooby Doo as a child so I love seeing the Mystery Machine parked in the Hollywood area at Universal Studios. This is one of several fun Hollywood-photo opps you can find in this part of the park.
Pose with Vin Diesel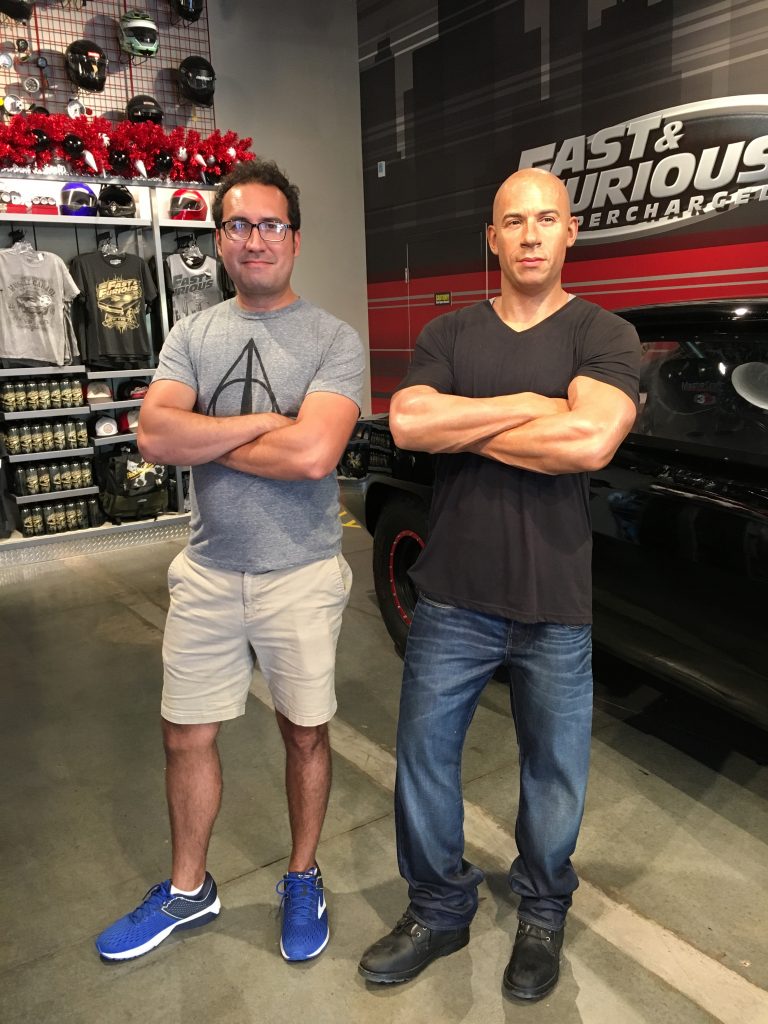 If you're a fan of Vin Diesel, stop by the Fast and Furious Supercharged ride to "meet" the star and snap a photo. Line long for the ride? No worries – you don't even have to ride to get this photo opp. It's located in the shop at the ride's exit and you can walk right in.
By the Universal Globe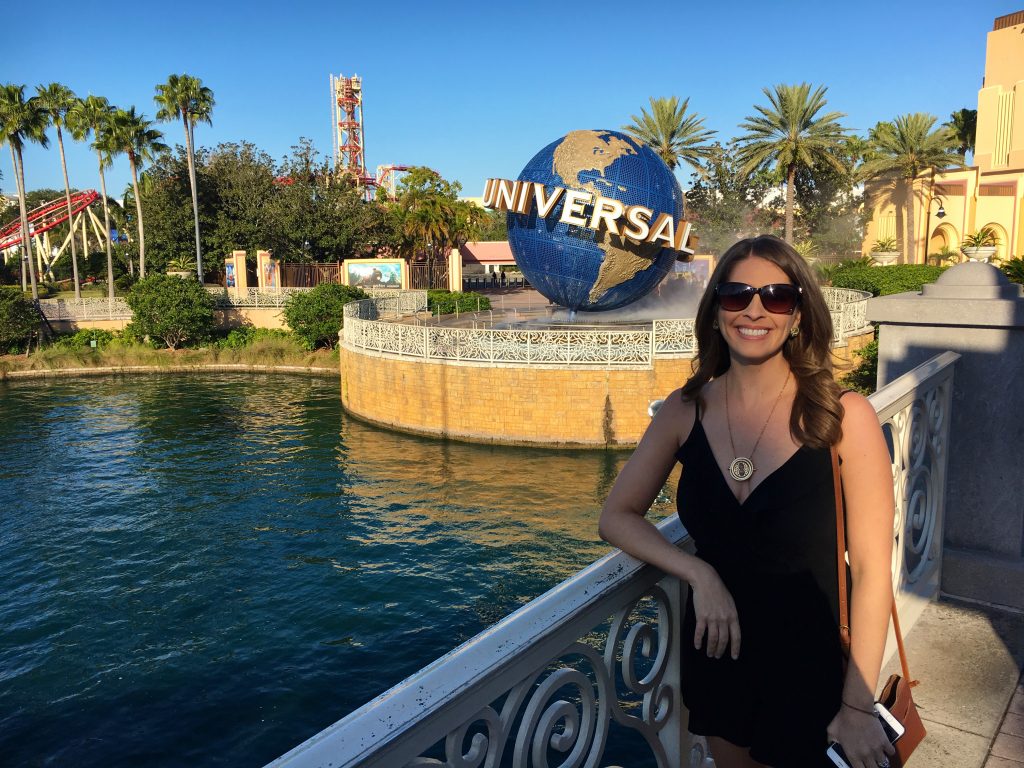 The Universal globe (located by the entrance to Universal Studios) is one of the classic photo spots at Universal Orlando. There are always a lot of people at this spot, though, so be prepared that you may have to wait for a break in the crowd. Early morning (just before the parks open) has also worked well for us to get good photos here.
At City Walk:
Outside Voodoo Doughnuts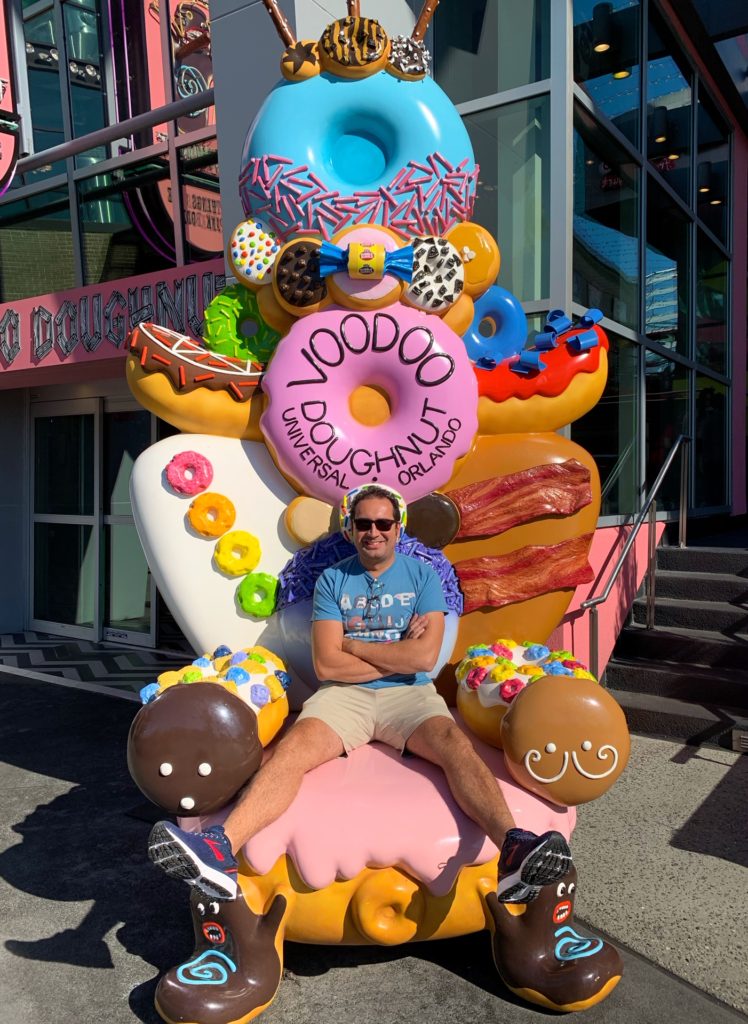 The giant doughnut chair outside Voodoo doughnuts is a popular photo opp at CityWalk. You may have to wait in line outside the pastry shop for your picture, but it will be the best smelling line you'll wait in all day!
Need more Universal Orlando inspiration?
Check out these other articles to help plan your trip to Universal Orlando: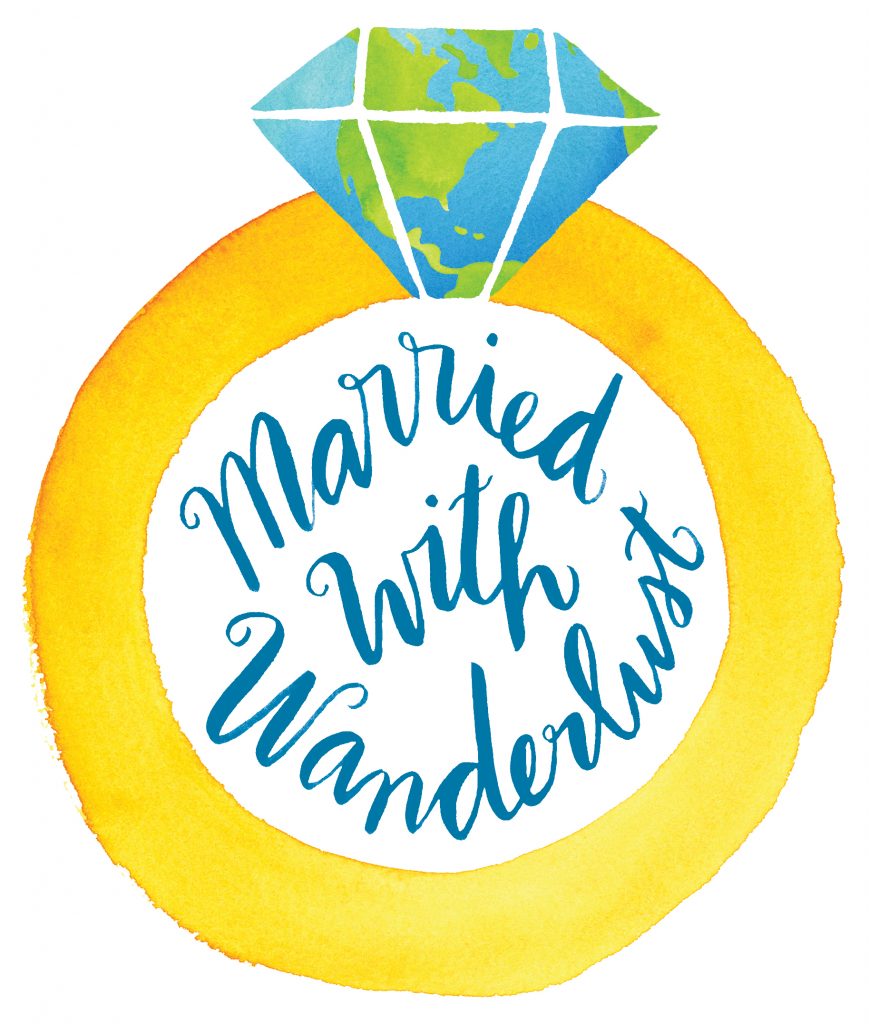 Enjoy our blog post? Sharing is caring!