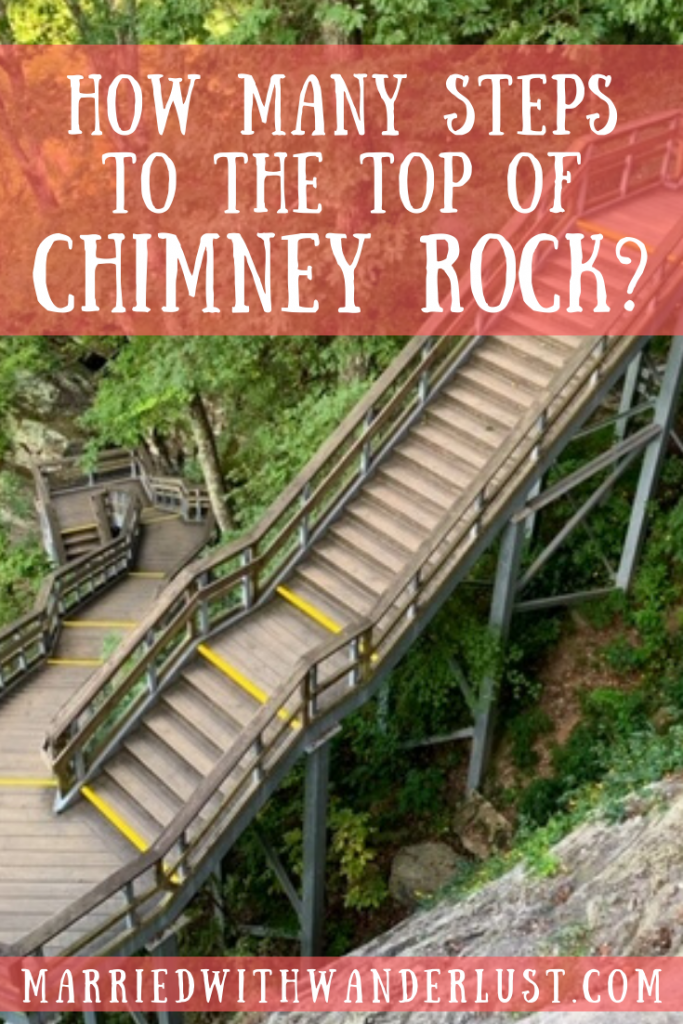 Chimney Rock State Park in North Carolina is one of the most popular hiking spots near Asheville. It takes nearly 500 steps to get to the iconic summit, but the effort pays off with a stellar view of the surrounding Blue Ridge mountains.
What to Expect at Chimney Rock
From the parking lot at Chimney Rock State Park, the hike may seem a little intimidating. It does seem a good distance to the top! Personally, though, I liked that you can see your goal before you start.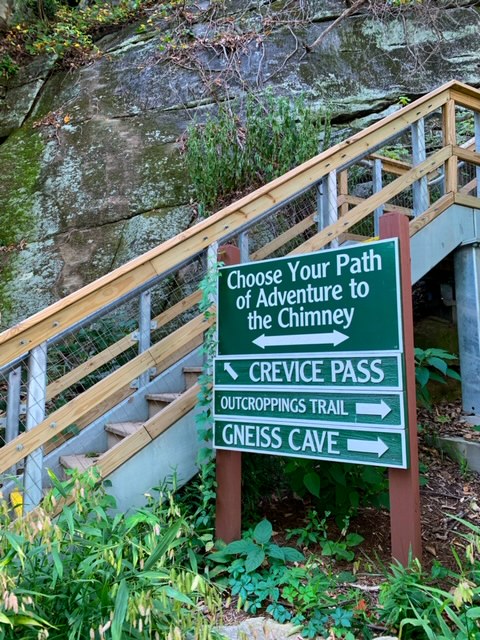 I love the "Choose Your Own Adventure" of Chimney Rock. It takes me back to some of my favorite childhood books (if you haven't ever read a Choose Your Own Adventure book, you seriously missed out). We'd recommend taking the Gneiss Cave path, so you can check out the cave on your way up. You can always go back down on a different path.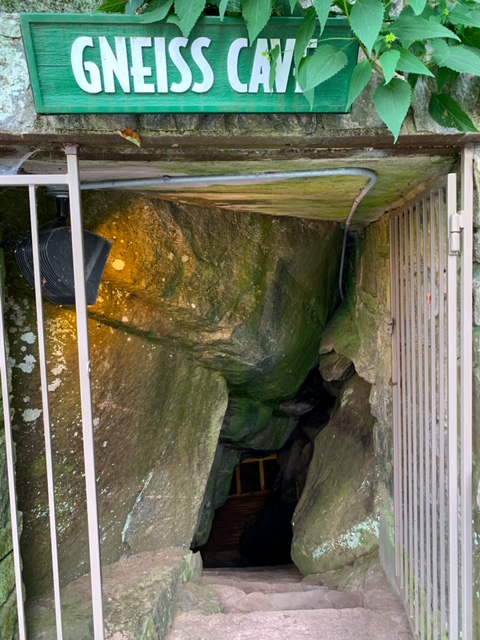 After checking out the cave, it's time to start heading up the stairs. Depending on the route you take, the official stair count will range between 470 to 516 steps to reach the Chimney.
NOTE: Even if you aren't physically able to hike, don't rule out Chimney Rock! There is an elevator that can take you to the top (not quite to where the flag is located, but quite close).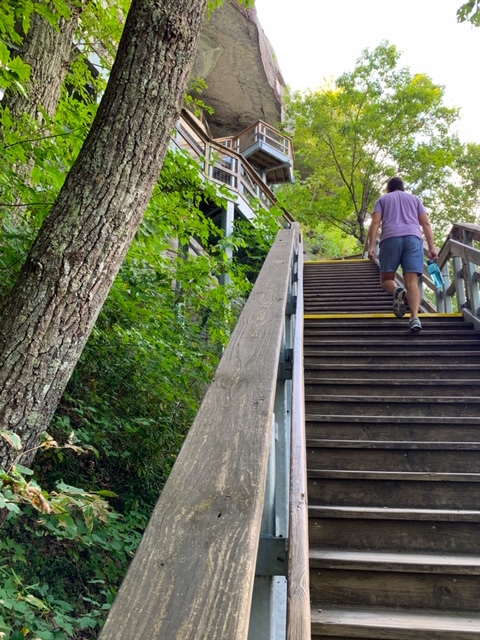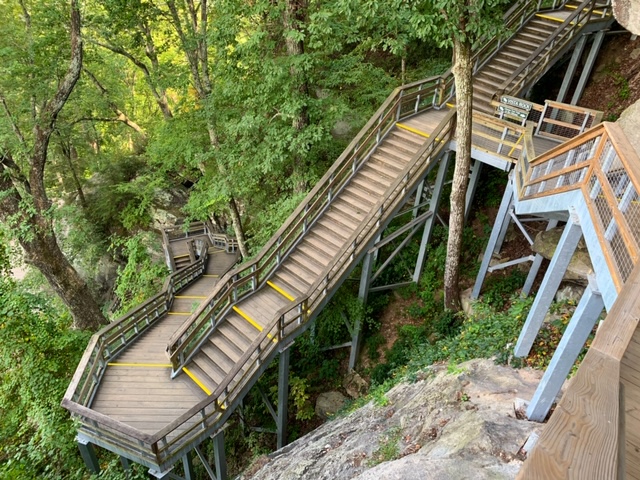 You'll get an encouraging view of the top once you start getting close. Push on — you're almost there!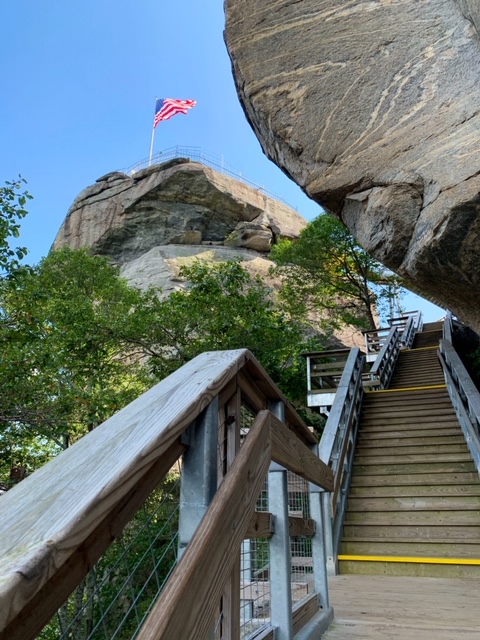 Once you finally reach the summit, you'll be at 2280′ elevation and you'll get 75-mile panoramic views of Hickory Nut Gorge and Lake Lure, according to the official website.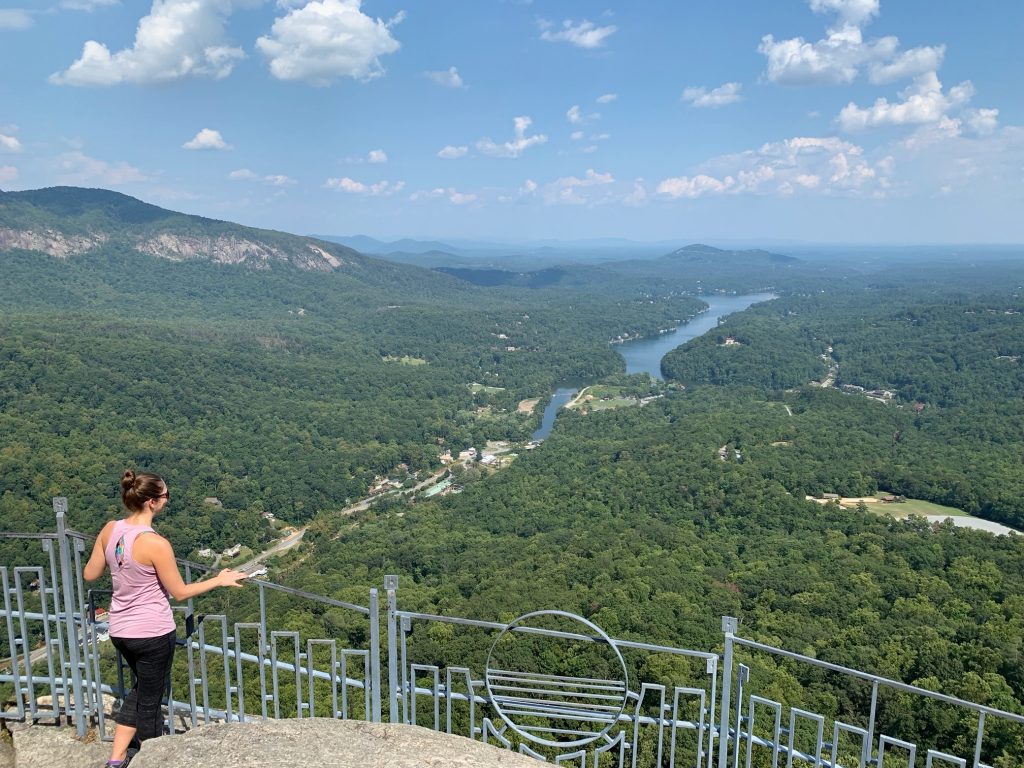 If you have any energy left, you can continue up the mountain on the Exclamation Point Trail, a strenous hike that takes you about 200 ft. above the Chimney. (We didn't go all the way up the trail, but below is the view from part-way up)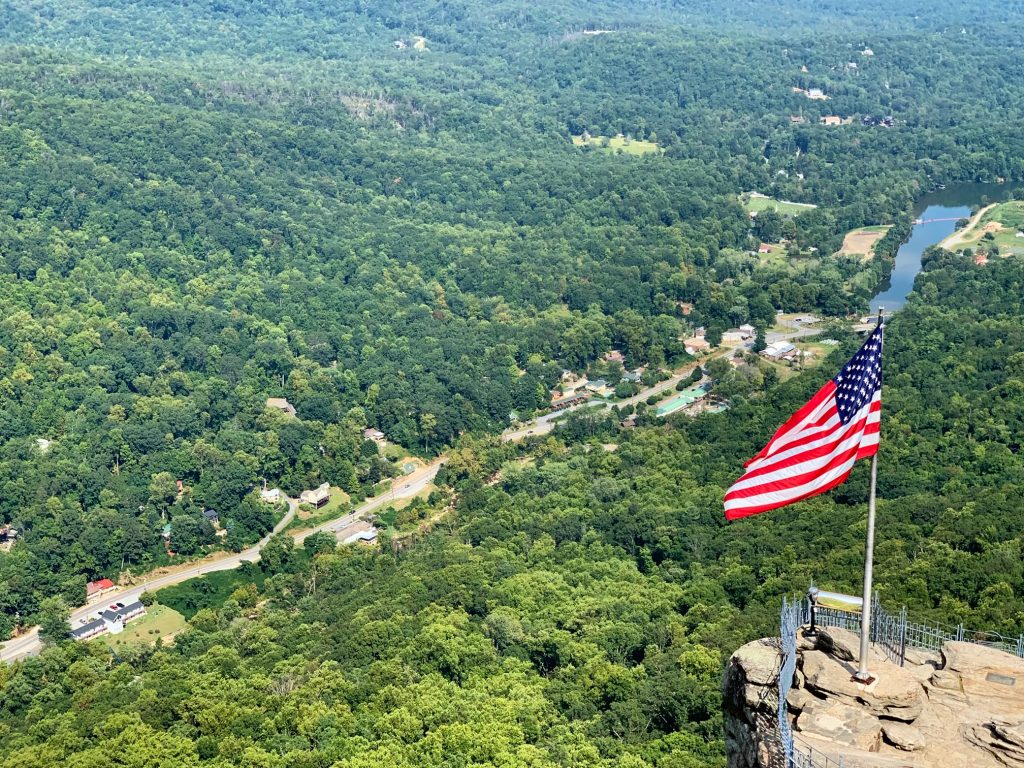 You'll feel very accomplished once you're back on solid land from your hike up Chimney Rock, but make sure to squeeze in at least one more trail before you hit the road: Hickory Nut Falls.
TIP: Be very careful on this trail! There is a lot of loose gravel and you'll want good hiking shoes. I slipped and twisted my ankle on our way back from the waterfall and WC practically had to hold me up the rest of the way to the car!
A cool bit of information: Hickory Nut Falls was featured in the 1992 movie, The Last of the Mohicans. The hike takes about half an hour from the trailhead.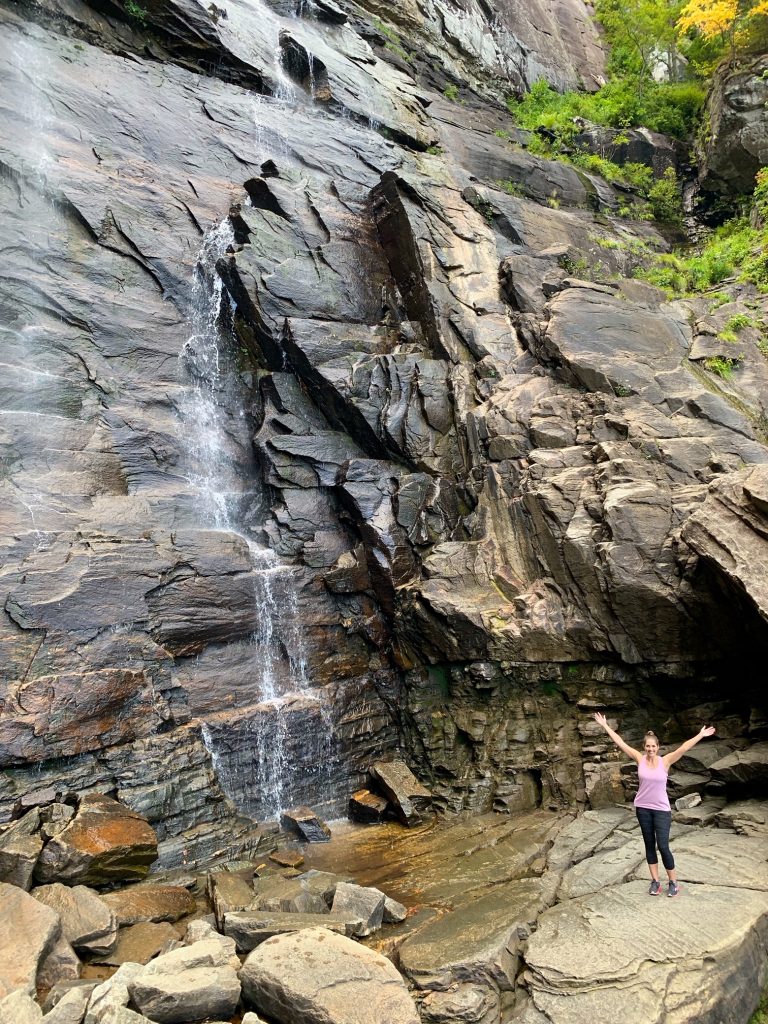 Need more Western North Carolina inspiration?
Check out these other articles that may help you plan your trip: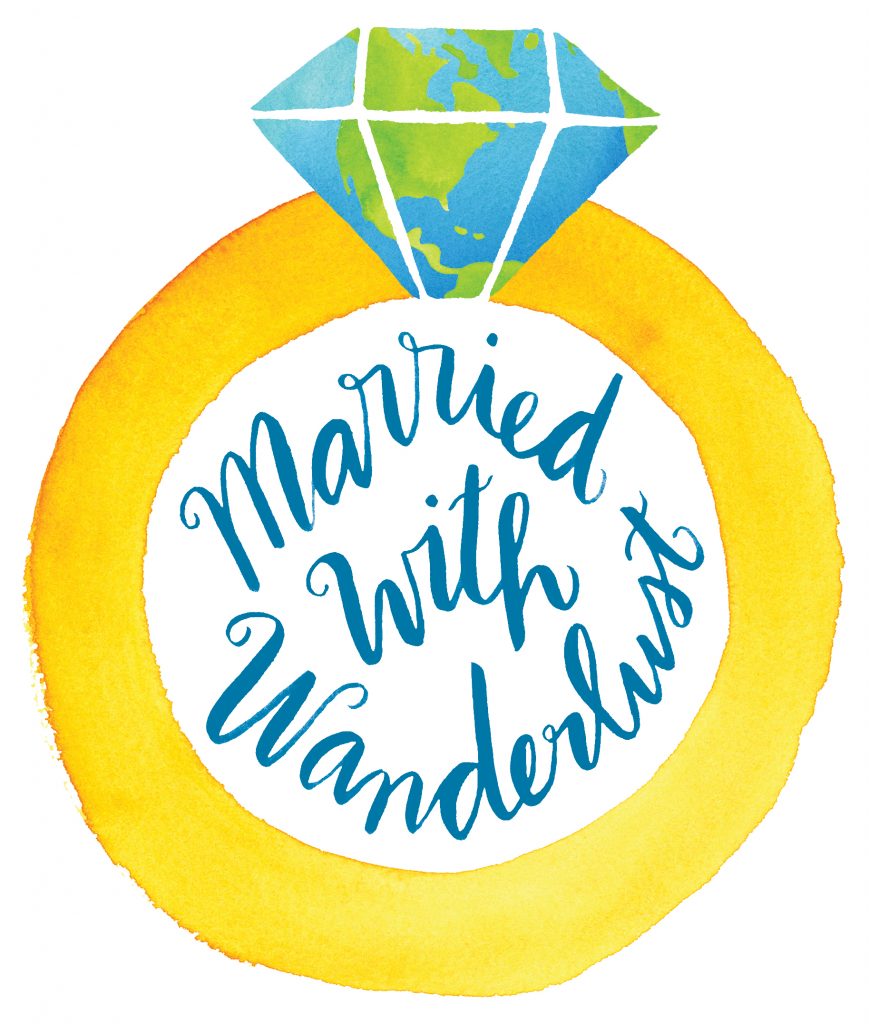 Enjoy our blog post? Sharing is caring!