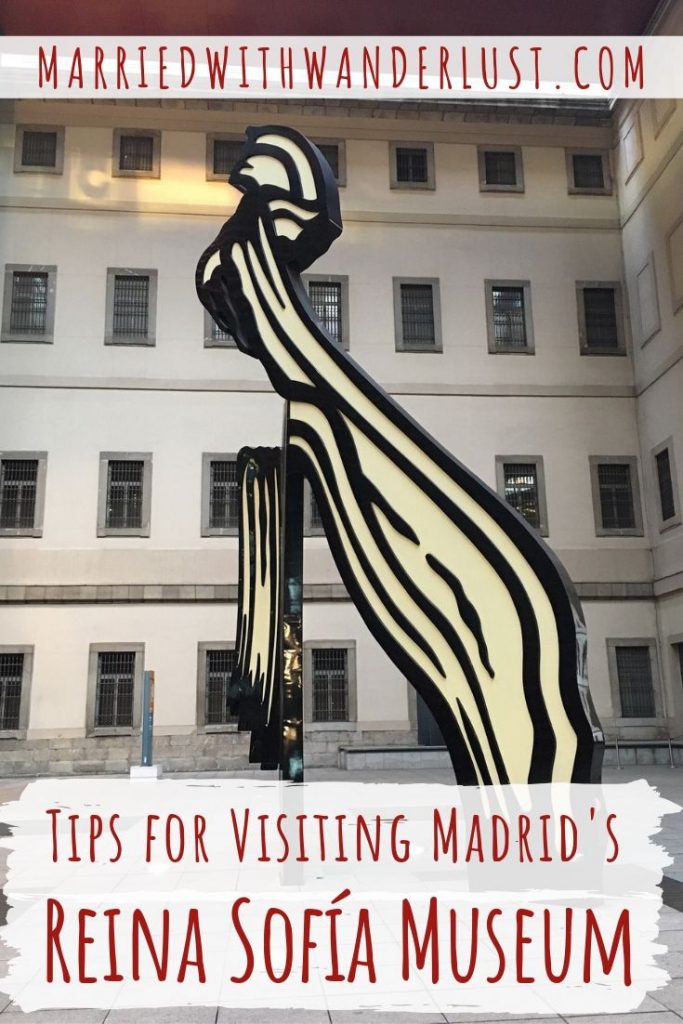 With the Prado, Reina Sofía, Thyssen-Bornemisza, and CaixaForum, Madrid is a hub for world class art. But unless you have a lot of time, you'll probably have to narrow your options. The Reina Sofia has a great variety of thought-provoking art from Spain and around the world.
Here are some tips to help you make the most out of your visit:
What You'll See at Reina Sofía
The most famous painting at the Reina Sofia is Pablo Picasso's "Guernica," with a full room dedicated to it. The 25-foot wide canvas has a whole room dedicated to it! Don't think about snapping a photo, however, because photography is not allowed in this area. We saw some people trying to sneak and break the rules, but really do you want to be that person? Just admire the painting and enjoy the experience!
Our favorite painting at the Reina is Joan Miró's "Hombre con pipa (Man with a Pipe)" which reminds us more of an alien than a man (pictured below, photos allowed). We also got to see more of Miro's work when we visited Barcelona a few days later!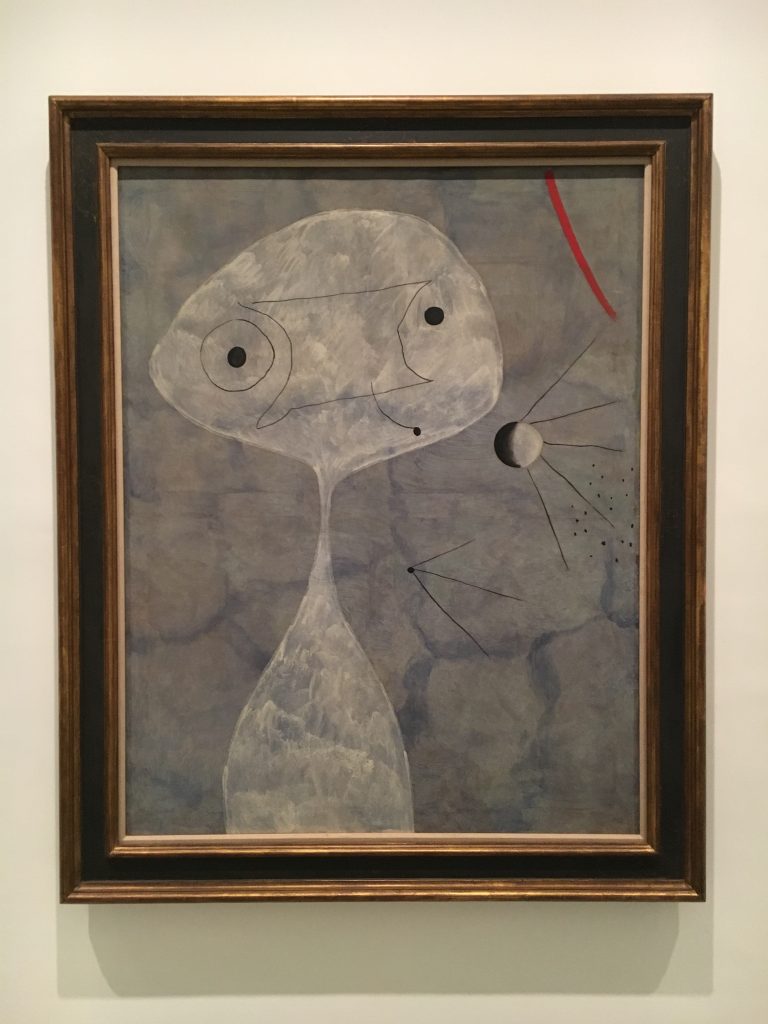 The Reina is also home to a lot of work by Spanish Surrealist Salvador Dali. His art may be some of the most recognizable to the average visitor.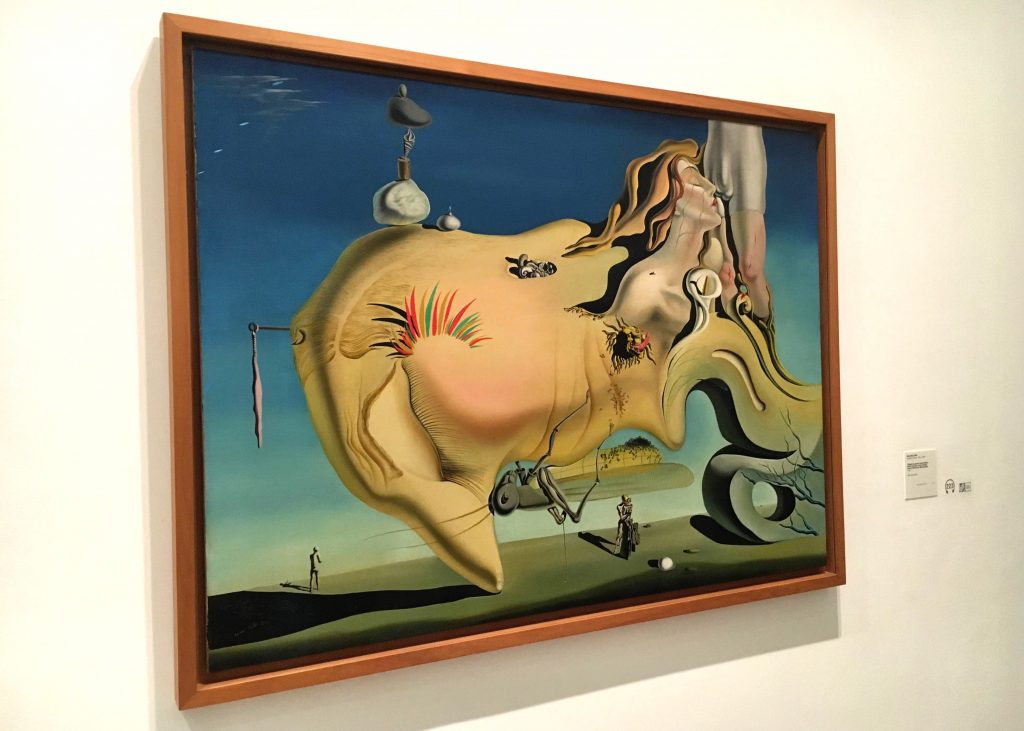 We also were intrigued by a lot of the weirder art pieces including these: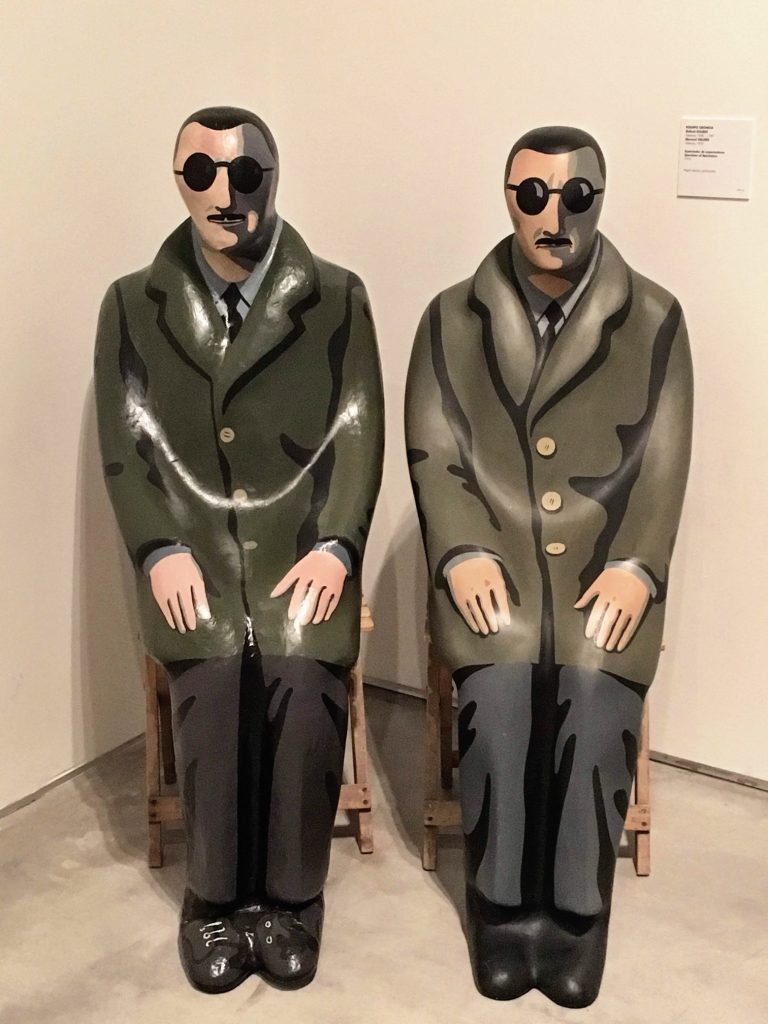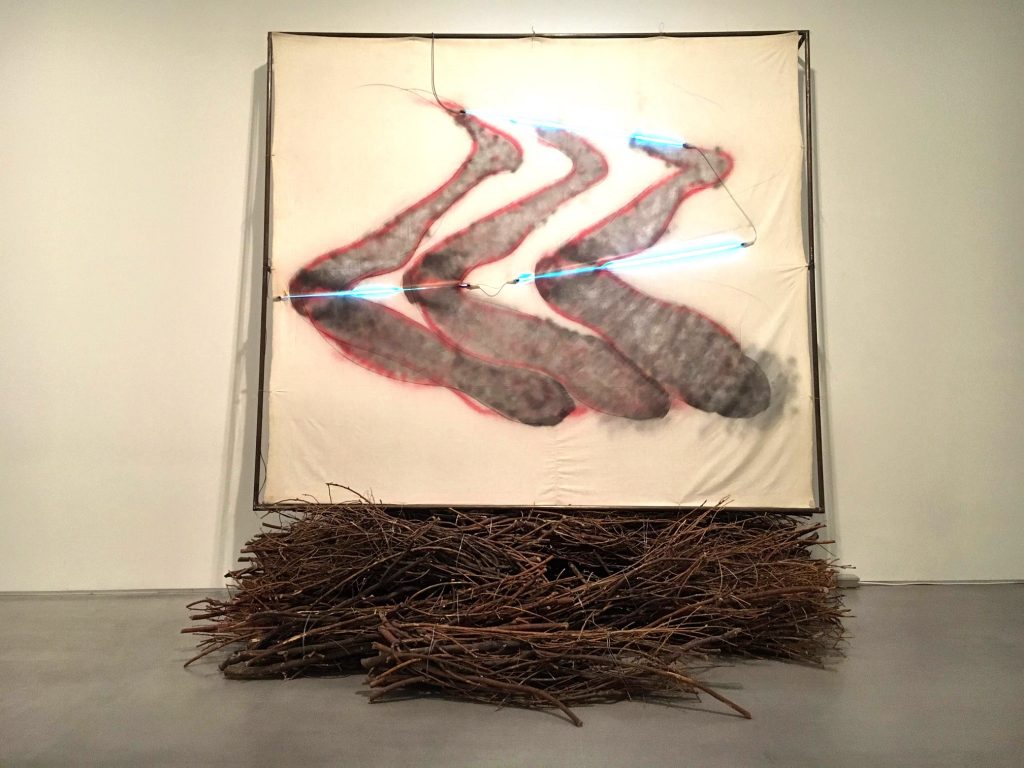 When to Visit the Reina Sofia
The Reina Sofía is closed on Tuesdays and open every other day of the week minus a handful of holidays: January 1 and 6, May 1 and 15, November 9 and 24, December 25 and 31 (Check the museum's website for the most up-to-date info).
A visit to the Reina Sofía costs 10€ per ticket when purchased at the box office. If you purchase in advance online, you can save a little over 1€ on your ticket.
FREE DAYS: On Mondays and Wednesdays-Saturdays, the Reina Sofia is free for the public from 7:00-9:00 pm. The museum is also free from 1:30-7:00 pm on Sundays but the whole museum may not be accessible.

You can also visit for free (full day!) on the following holidays: April 18, May 18, October 12, and December 6.

If you're in Madrid during high season, you'll need to get in line early on the free days!
Other Tips for Visiting
Here are a few other things to know before visiting:
Your ticket to the Reina Sofia is valid for the whole day. If you hold onto it, you can come and go.
You have to store large bags like backpacks in a locker before entering the museum. The lockers are free.
Audioguides are available in English, Spanish, French, Italian, German, and Russian.
Reina Sofía at Parque del Retiro
The Reina Sofia actually extends outside the walls of the art museum building! There are two installations at Parque del Retiro (Retiro Park) that you'll also want to check out. The first is Palacio de Velázquez (we didn't get to visit this one). The other is Palacio de Cristal [Crystal Palace] which we really loved!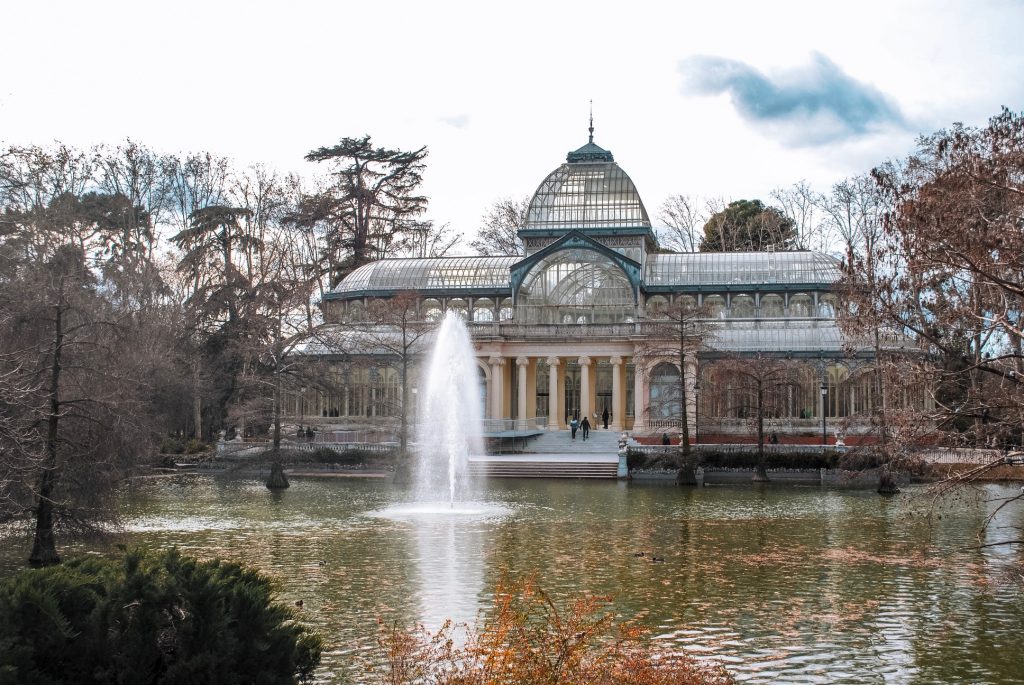 The Crystal Palace is a glass building that sits on a serene pond filled with ducks and turtles. Admission to the palace is free and inside you'll find rotating art exhibitions.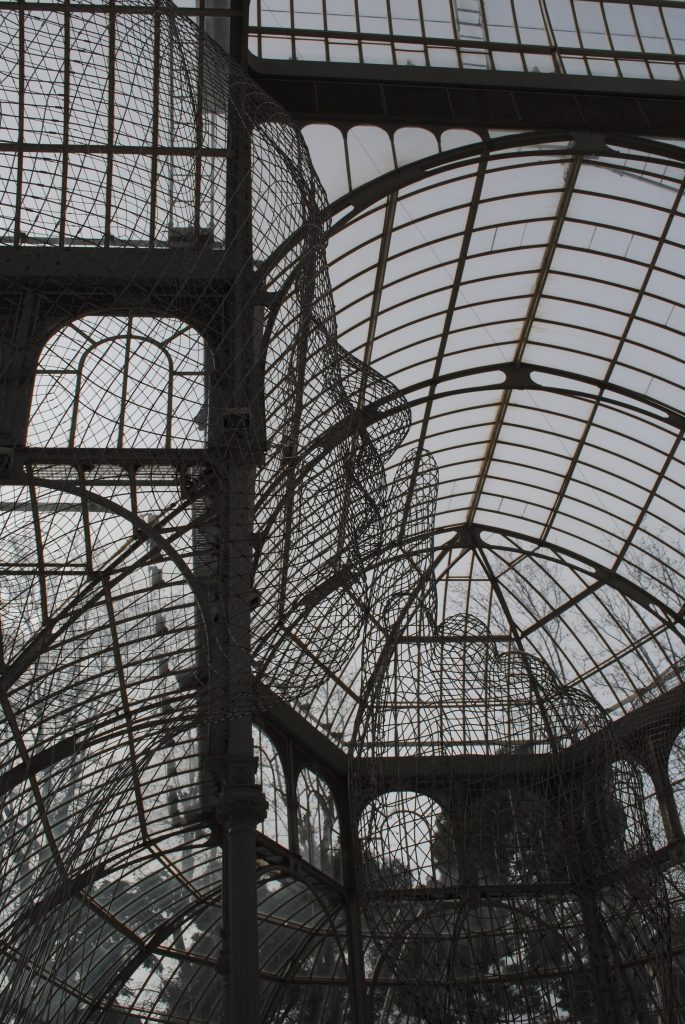 Need more Madrid inspiration?
Check out these other articles to help plan your trip to Madrid!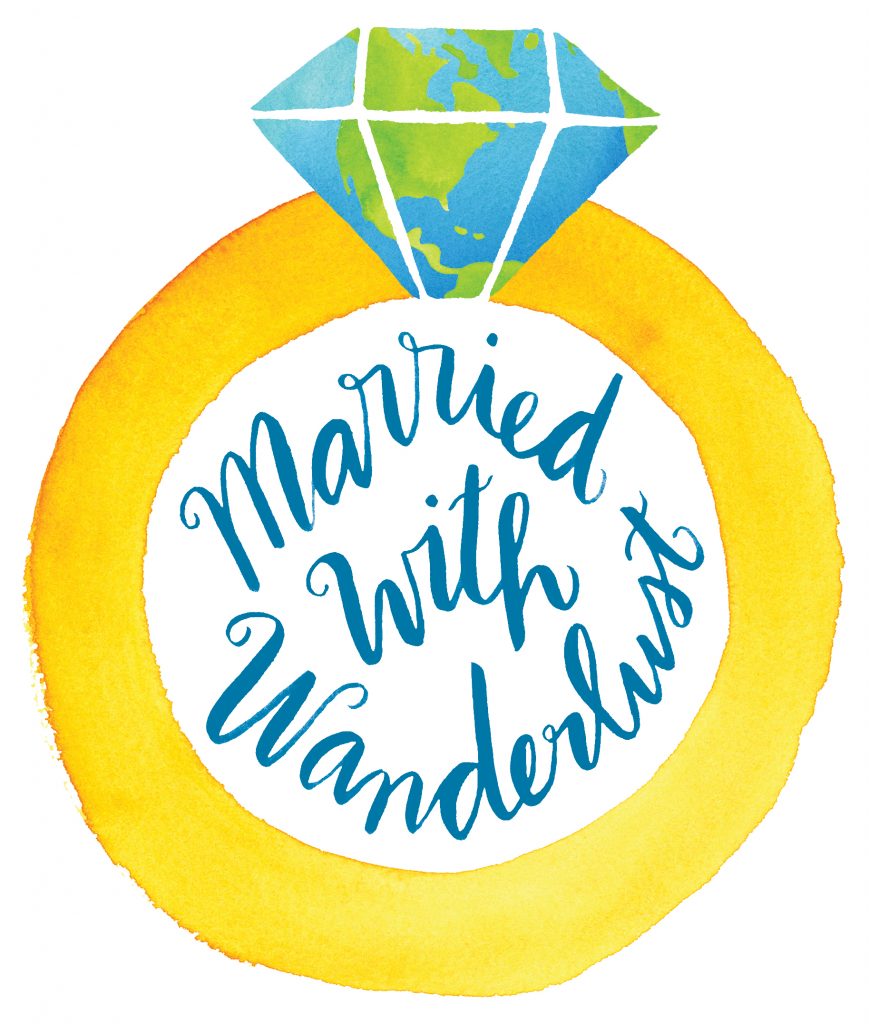 Enjoy our blog post? Sharing is caring!