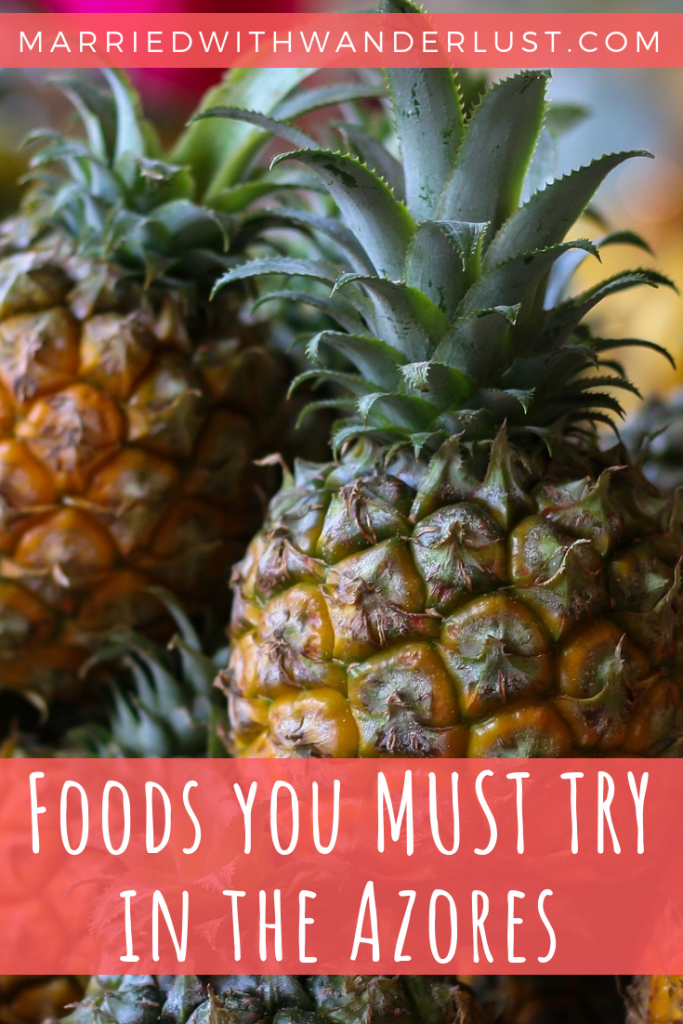 You will definitely build up an appetite with all the hiking and sightseeing you'll be doing during your visit to the Azores! And it's a good thing, too, because there are so many delicious foods to try on the islands.
Foods You Must Try in the Azores:
Cozido das Furnas
Simply put, Cozido das Furnas is the food you must try in the Azores. It is their traditional meal and it is literally cooked by the volcano – how cool is that?
Cozido includes a mix of vegetables (carrots, potatoes, cabbage, etc.) and meats (pork, chicken, blood sausage, to name a few). The ingredients are placed in large metal pots and brought to Lagoa das Furnas, where local restaurant workers skillfully place the pots underground in an area that's known for it's volcanic activity.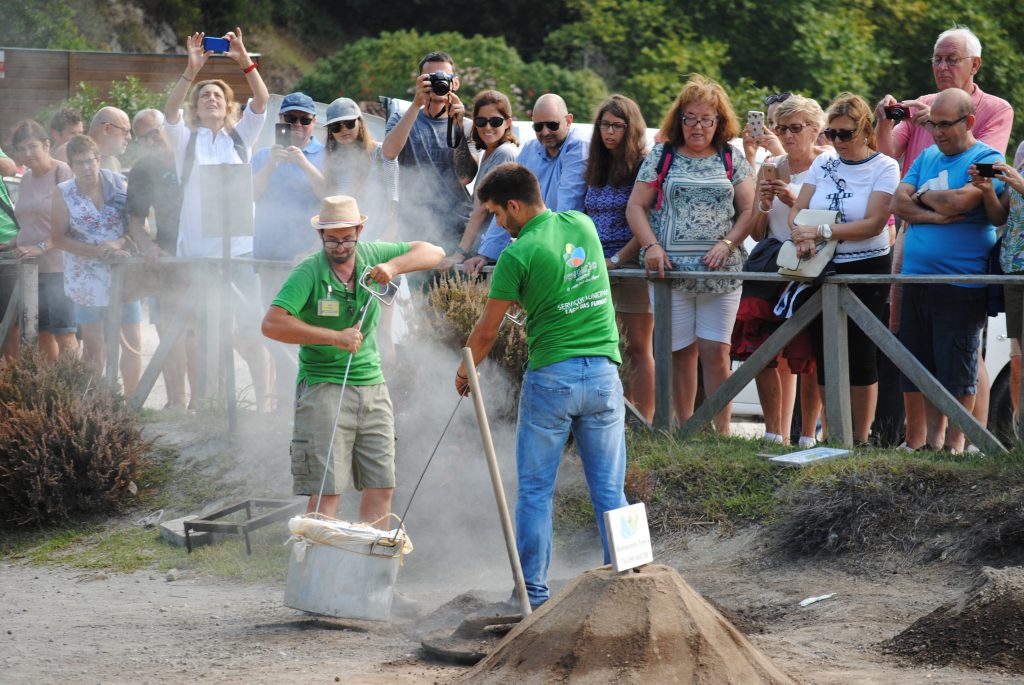 Around noon, the workers return to very carefully remove the posts from their underground cooking spots. (This is an awesome process to watch if you're on the eastern side of the island.) After this, head over to a nearby restaurant in Furnas to try the freshly-cooked cozido.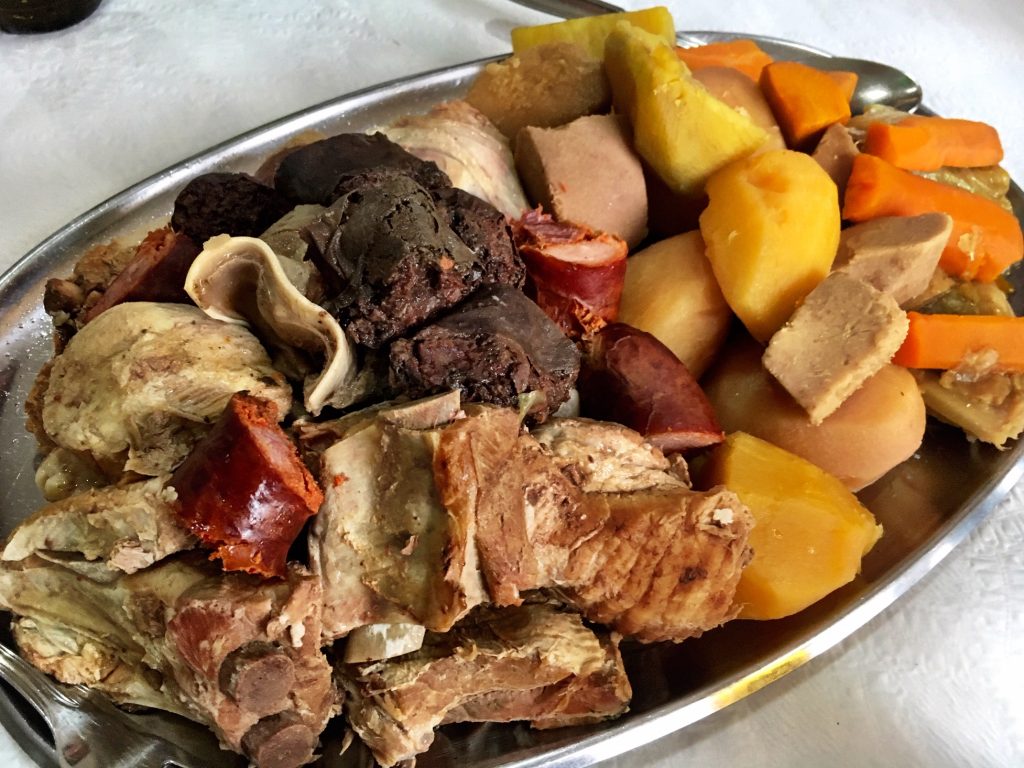 Limpets
Limpets are snails that live in shells on rocky shorelines. Now before you scroll down to the next item — don't let the word 'snail' turn you away! Do you like seafood like mussels and oysters? Then the texture of limpets will be right up your alley and they're delicious when cooked in garlic and butter.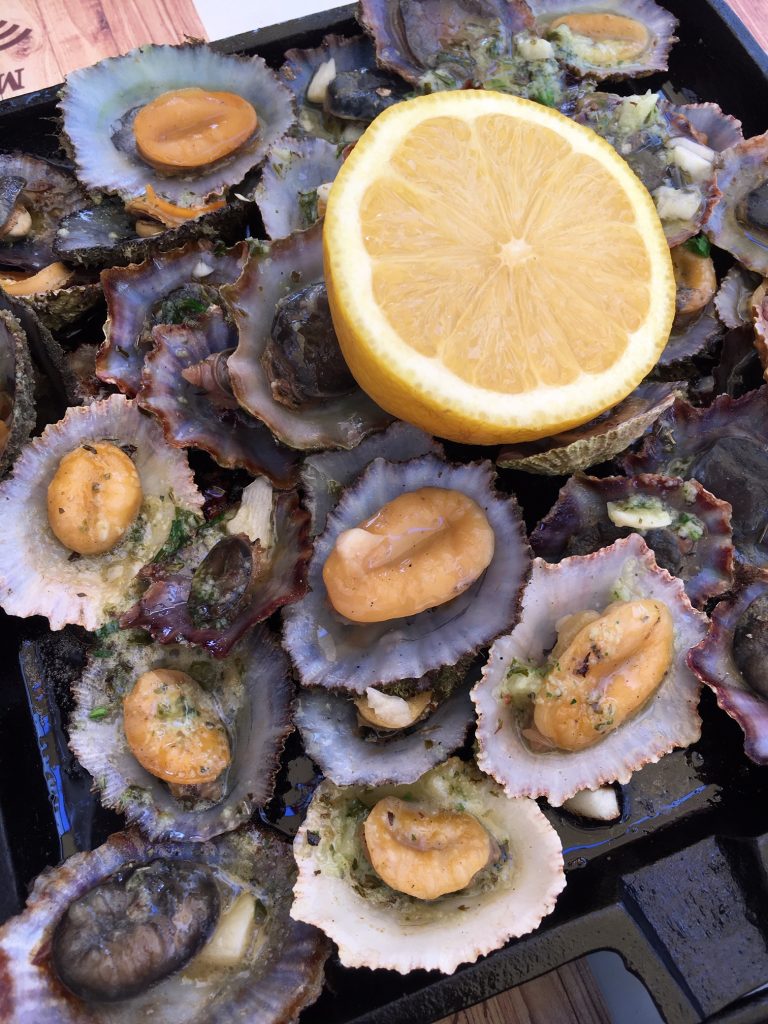 Local Cheese & Butter
Everywhere you go in the Azores countryside, you're going to see cows. And what does that mean? Some of the freshest cheese and butter you've ever tasted!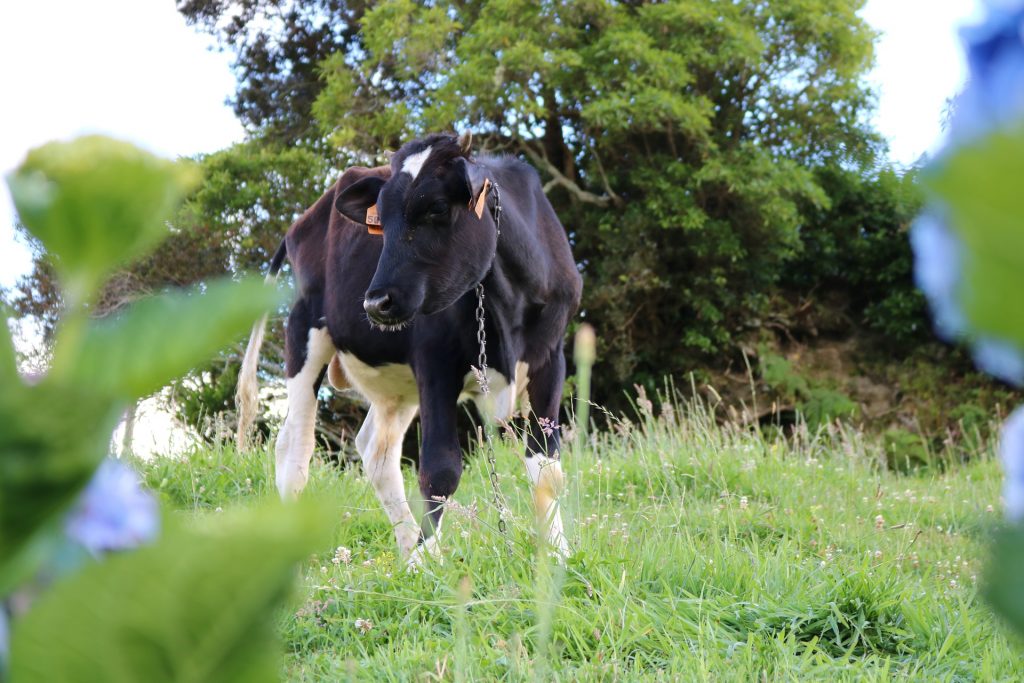 Steak
Those dairy cows aren't the only animals busy producing for the plate in the Azores. Thanks to the grazing cattle, the steak here is also delicious! Our top recommendation: the Bife de Pimenta – Lombo at O Churrasco. It's smothered in a peppery-flavored cream sauce and it was so good, we went back for it a second time!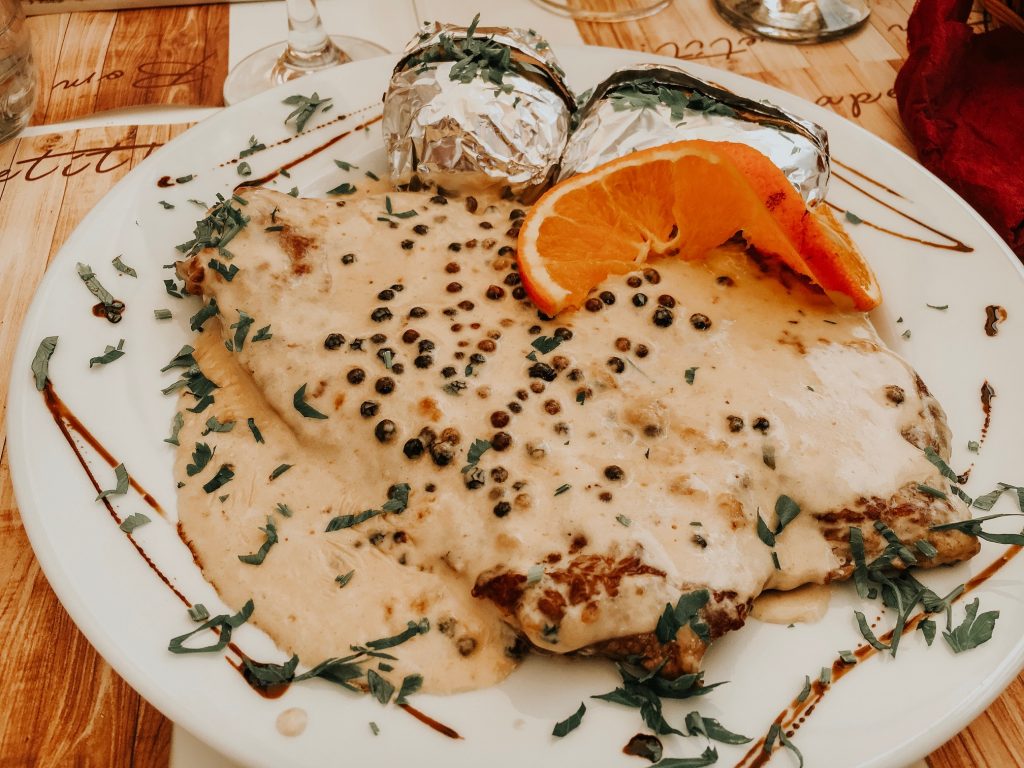 Azorean Tea
The Azores is home to the only tea plantations in all of Europe! And while tea is not exactly a food, it still makes our list of top foods to try in the Azores.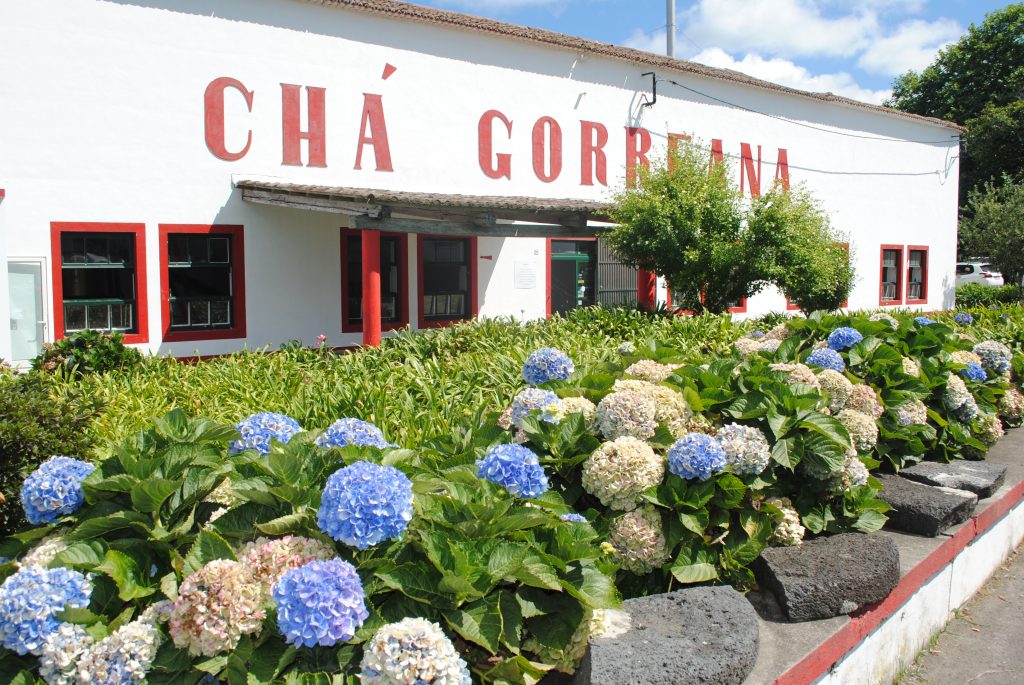 There are plantations on Sao Miguel Island and both are free to visit. Chá Gorreana has a small museum with free tastings and a shop where you can buy their black and green tea. You can also wander through the tea fields or hit one of the hiking trails that runs through the plantation!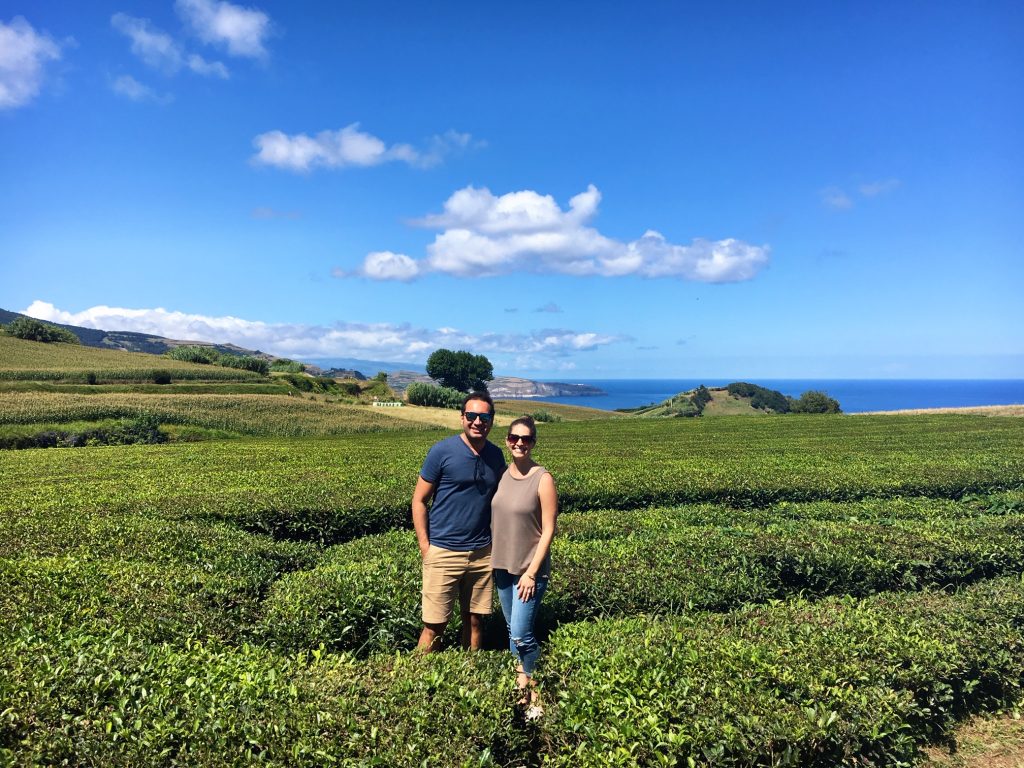 The other tea producer on the island is Chá Porto Formoso. We unfortunately didn't get to visit, but this spot also has a small museum, tasting room, and tea fields.
Fresh Blackberries
On our second day on Sao Miguel Island, we hiked to Miradouro da Boca do Inferno and came across fresh blackberry bushes that were beckoning us to take a bite! So, of course, I did and I'm happy to report they were delicious!
Now, we're certainly not recommending to eat something that you're unsure of. But we can confirm during our day trip to Terceira Island our guide let us know blackberries are common in the Azores. (We spotted some there as well!)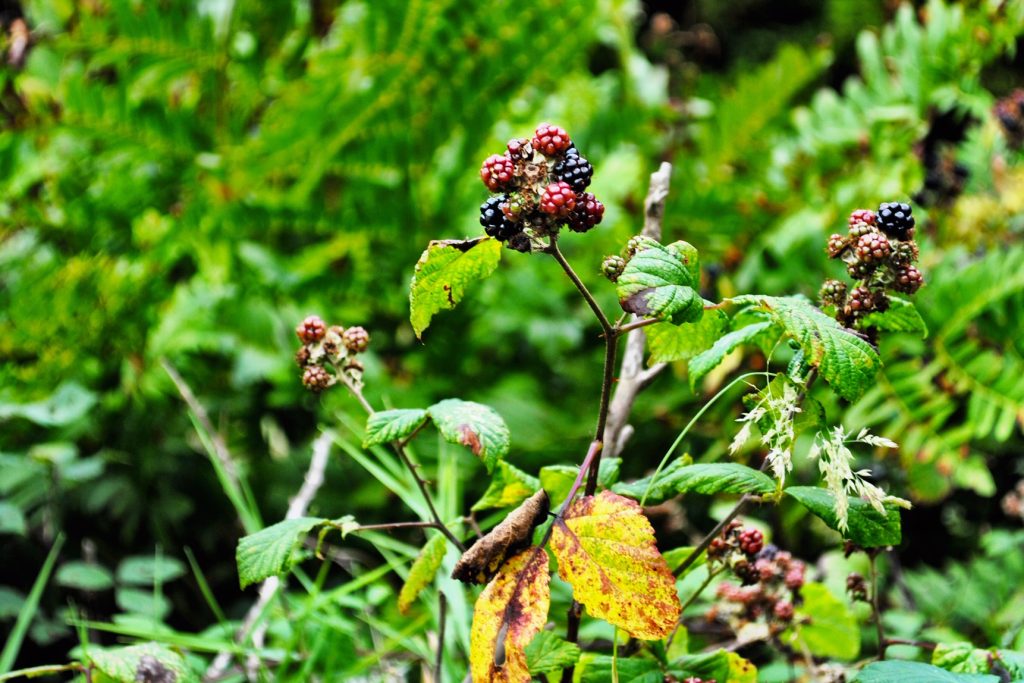 Pineapple Anything!
You're going to see all kinds of pineapple items on menus throughout your stay in the Azores. That's because São Miguel Island is a producer of the delicious fruit. From pineapple liqueur, to pineapple cake, pineapple juice, pineapple desserts, pineapple jam, and just plain pineapple, you'll get your fill on the island!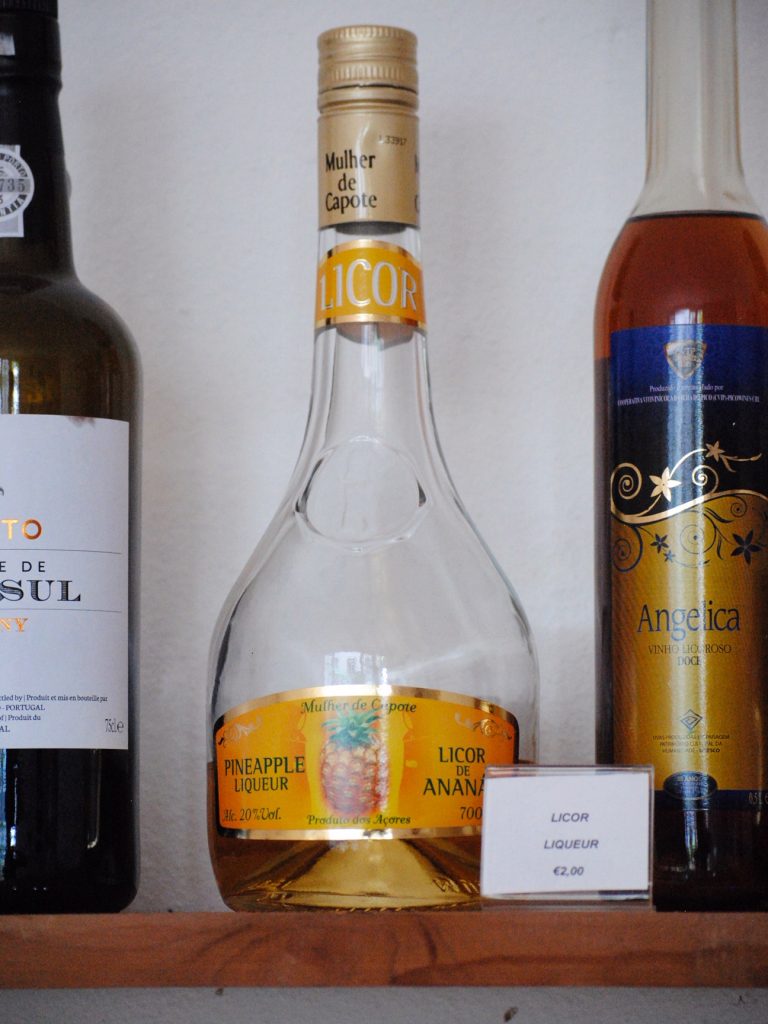 Visitors can tour the Augusto Arruda Pineapple Plantation for free if they'd like to learn more about the production process.
Azorean Wine
The Portuguese in general are proud of their wines and you'll be able to try a variety of their production while in the Azores. You can also try some of the wines produced right on the Azores islands.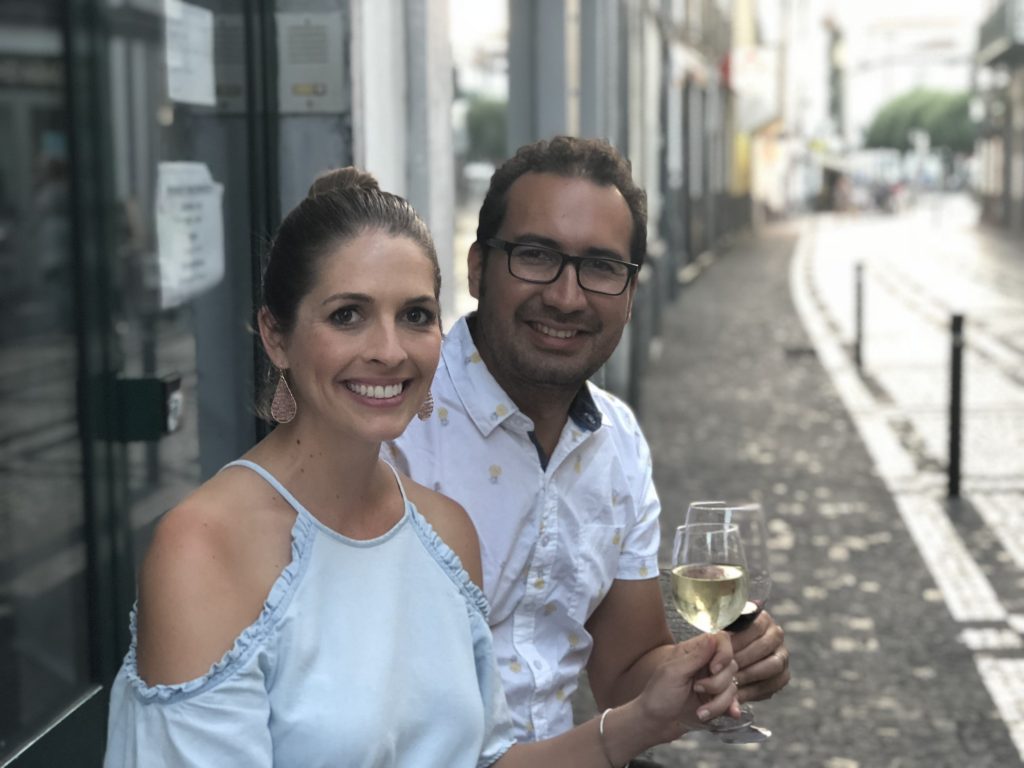 Pico island is the largest producer of wine but you can also find vineyards on Graciosa and Terceira Island. We tried several varieties while visiting and felt they were hit or miss, but all-in-all definitely worth trying while you're there!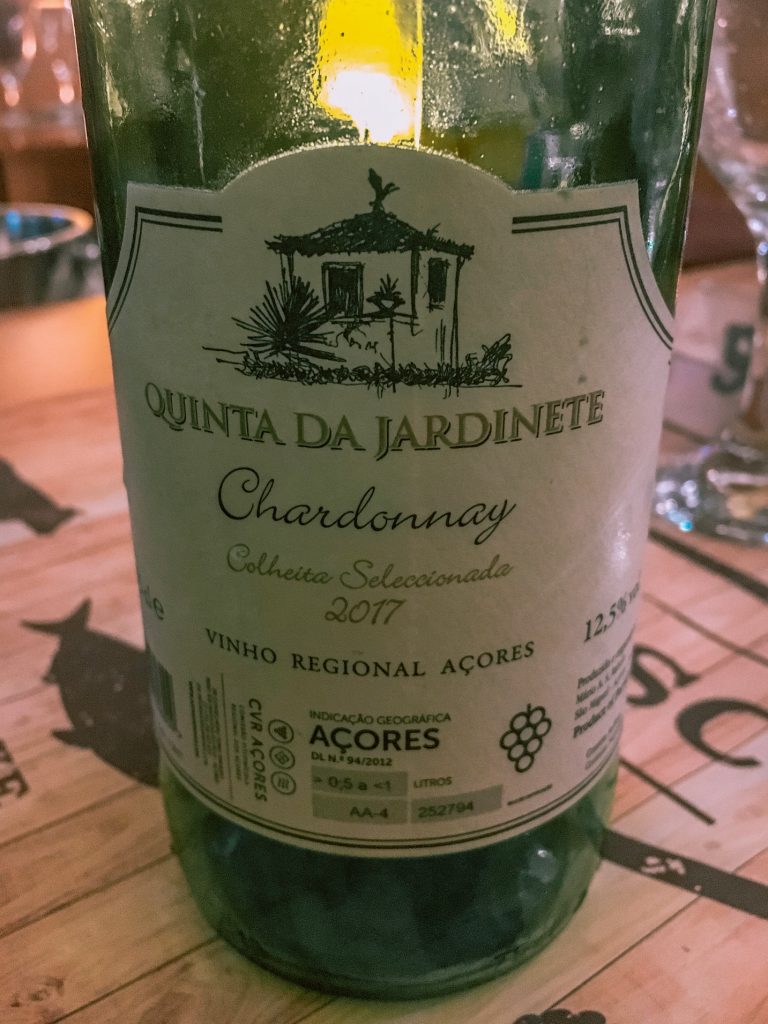 Corn in Furnas
While you're in the town of Furnas trying the cozido, follow a phone map to Caldeiras Vulcânicas and walk around the bubbling geysers. You'll notice some spots where bags of corn are literally cooking in the holes!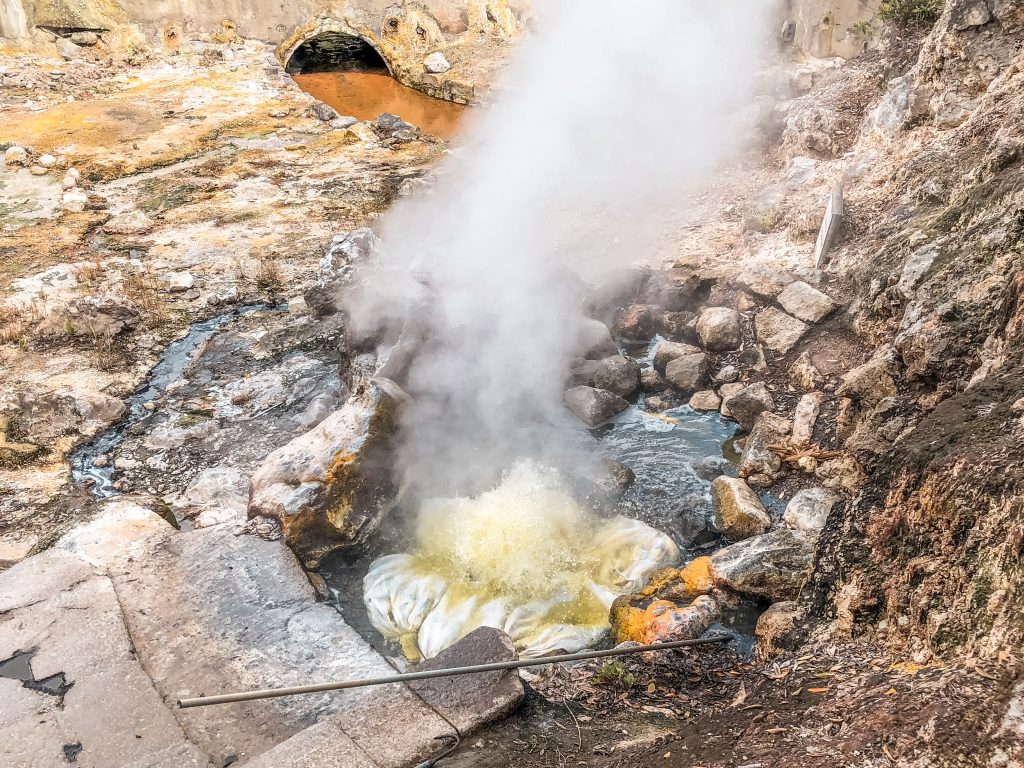 Once you've wandered, walk across the street and you'll find a vendor selling the freshly cooked corn. Yum!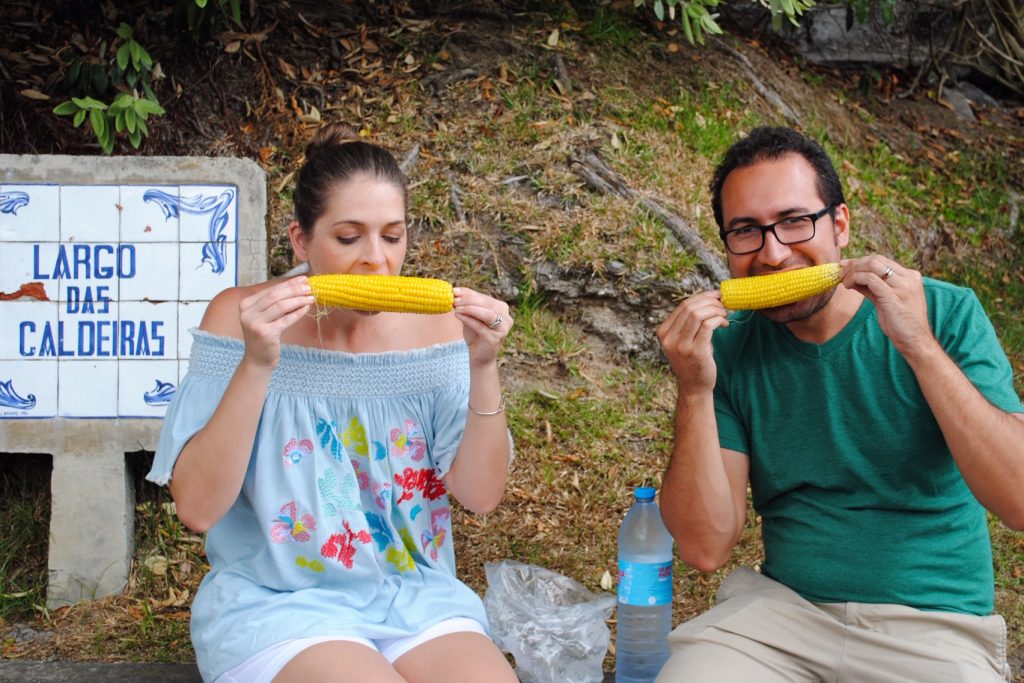 Queijadas de Vila Franca
Queijadas de Vila Franca is a pastry produced in the town of Vila Franca do Campo. The cakes are a 'custard' and the recipe dates back to the 16th Century when they were produced by nuns at the Saint André's Convent!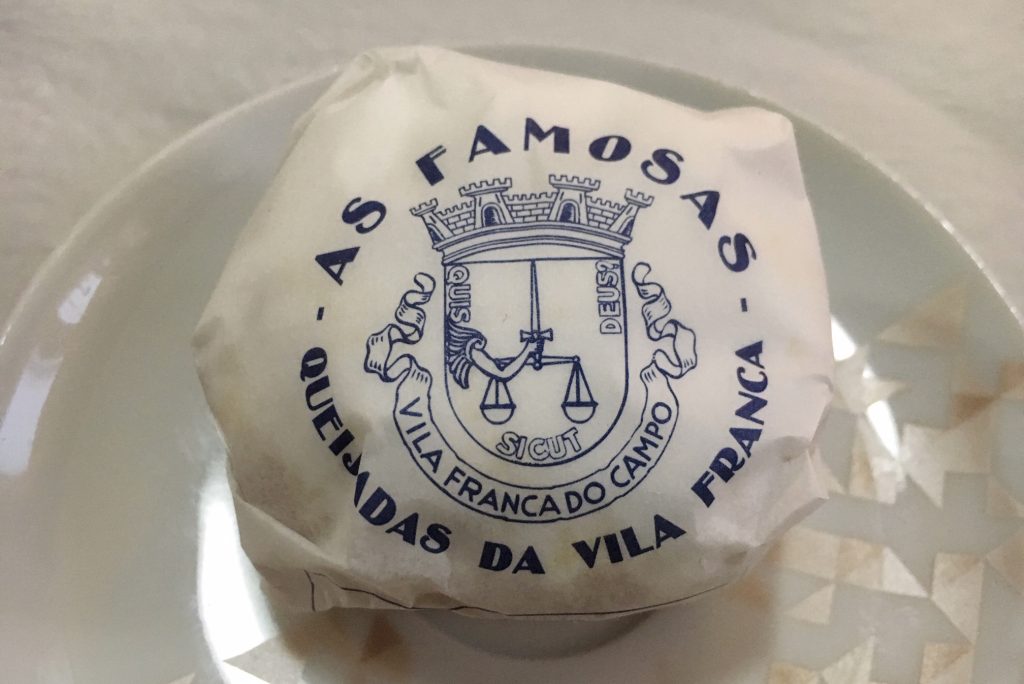 Need more Azores inspiration?
Check out these other articles to help you plan your Azores trip: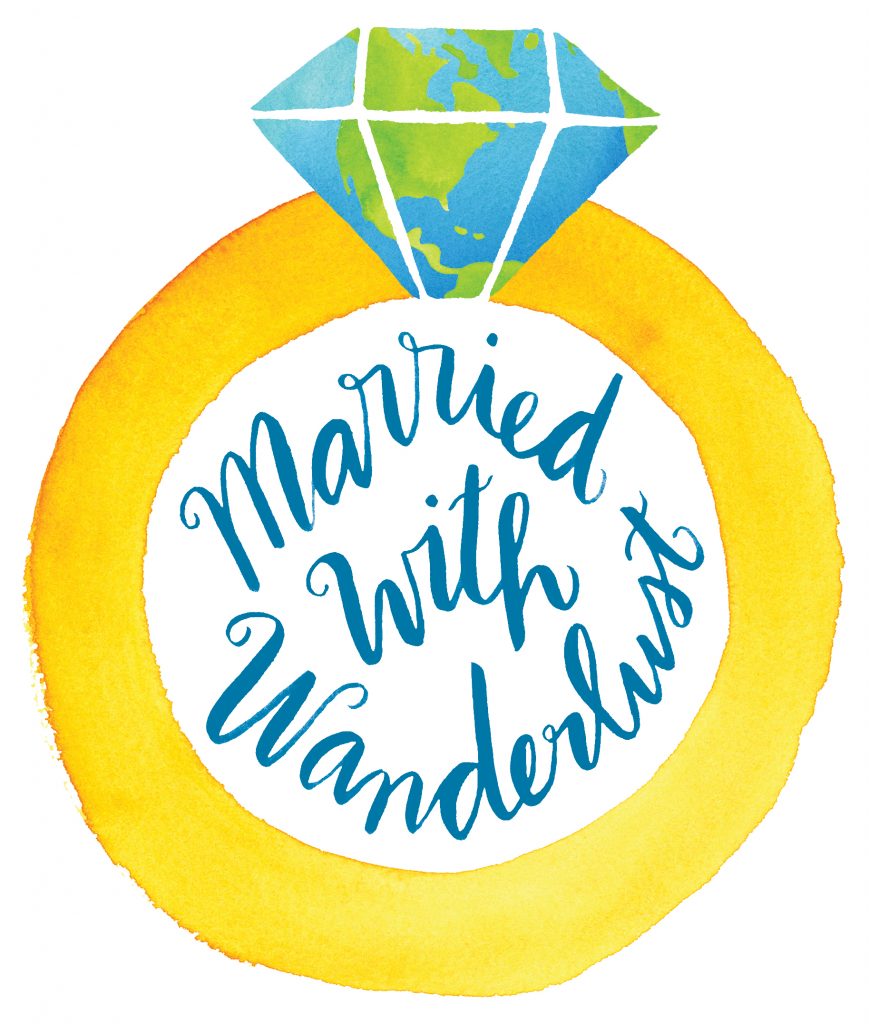 Enjoy our blog post? Pin it to share with others!