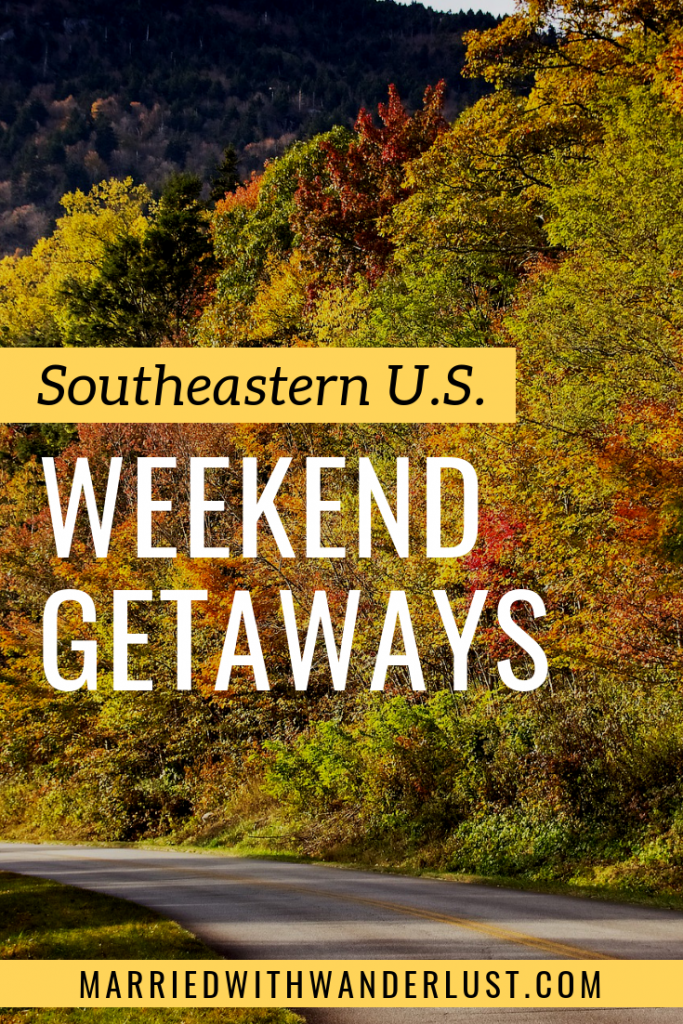 Weekend getaways are some of our favorite trips: you avoid using significant vacation time, you'll spend less than a longer trip, and you still get to see a new place!
If you live in the Southeastern U.S. like us (we're in Jacksonville, FL), you may want to consider one of the following destinations for your next getaway:
1) Blue Ridge Mountains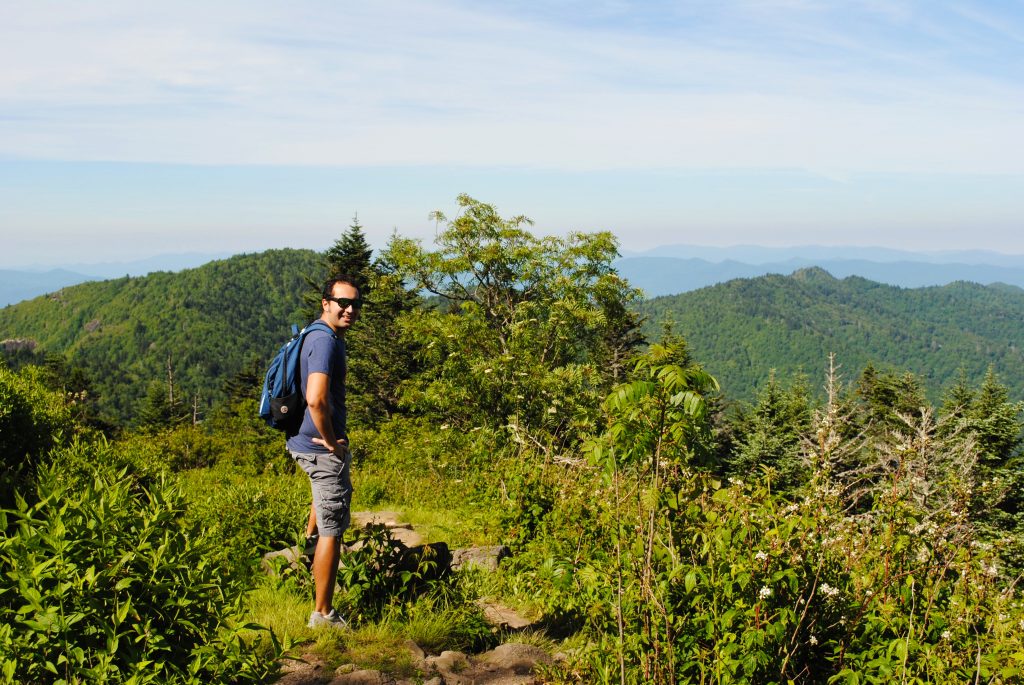 Pack some hiking shoes and comfortable clothes and head to the Blue Ridge Mountains the next chance you get. What a gorgeous and adventurous way to spend a weekend!
Spend the weekend driving along the Blue Ridge Parkway, chasing waterfalls, hiking along the trails, and sharing picnic lunches with gorgeous views. Visit in Autumn if you want to see the changing leaves!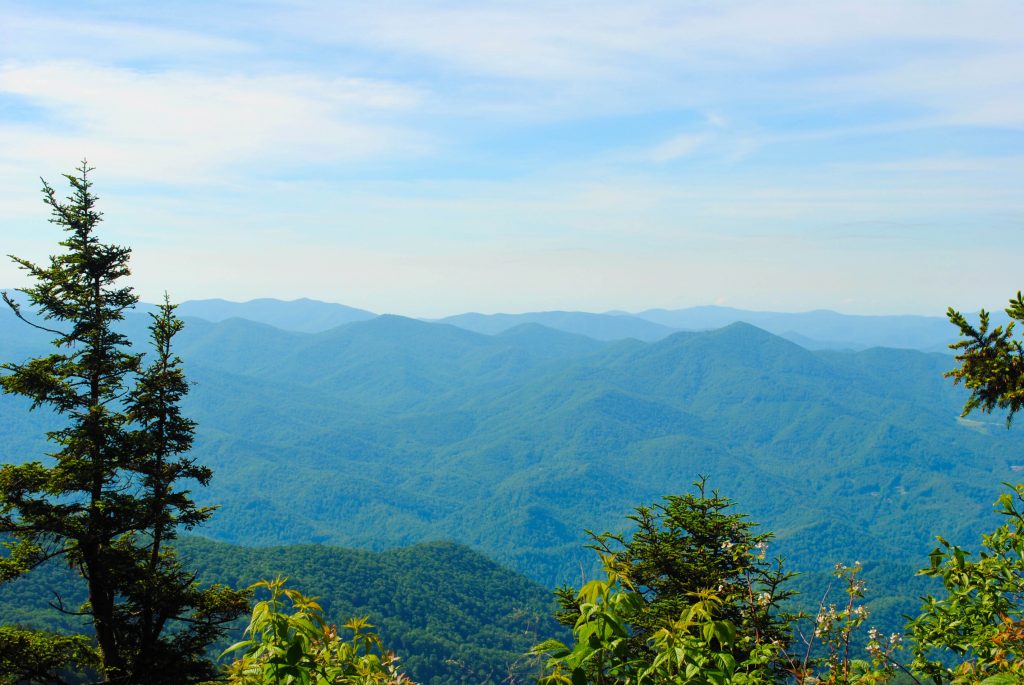 There are many cities you can choose as your home base for exploring the Blue Ridge Mountains. We stayed in Waynesville, North Carolina. However, the mountain range stretches across several Southeastern states including South Carolina, Tennessee and Georgia so you'll have a lot of choice!
2) Helen, Georgia
We first learned about the town of Helen from WC's aunt and uncle and it's been on our bucket list ever since. Described on the city's website as having the "charm of Bavaria," one step into downtown and you'll feel like you're in Germany.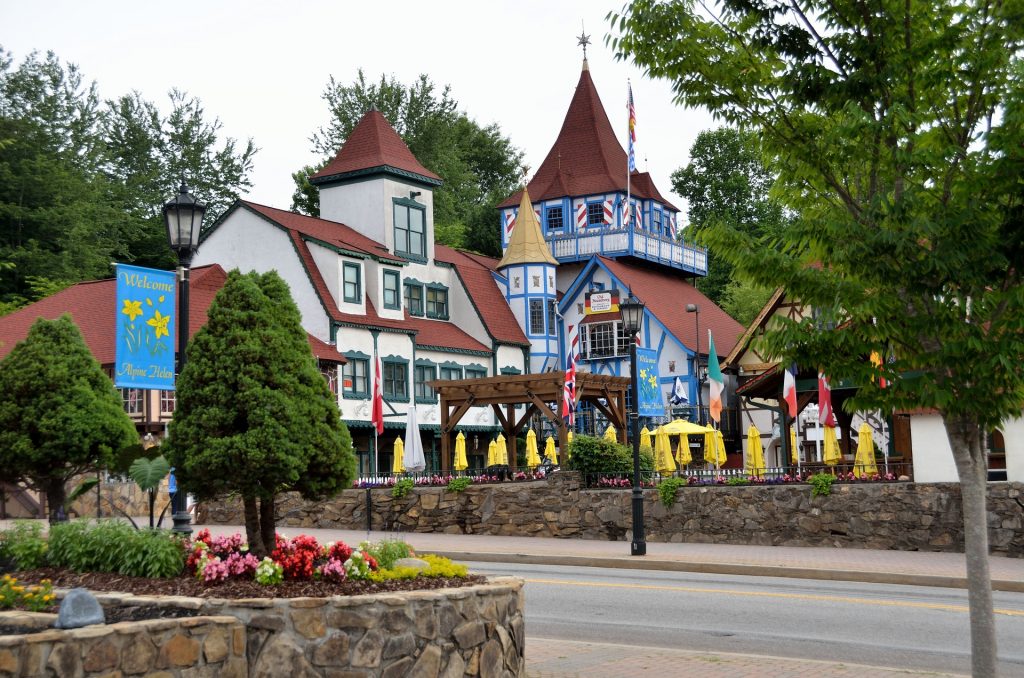 When you're done exploring the German-style buildings of downtown, you can hit the hiking trails for a visit to one of the area's popular waterfalls (Anna Ruby, Duke's Creek, and Raven Cliff to name a few). Prefer to cool off during the hot summer? Put on your swimsuit and ride a tube down the Chattahoochee River.
After some outdoor activity, you'll probably be ready to relax. There are several nearby vineyards and wineries you may want to explore. Book a wine tour and you won't have to worry about driving!
3) Sanibel Island, Florida
Sanibel has been on our Florida bucket list for awhile and we keep saying that we'll make it there soon. Seriously, though, we will.
Sanibel and Captiva Islands are side by side on Florida's Gulf Coast and are known for being some of the best shelling spots in the world. According to the city's official website, the Islands are home to more than 250 kinds of shells!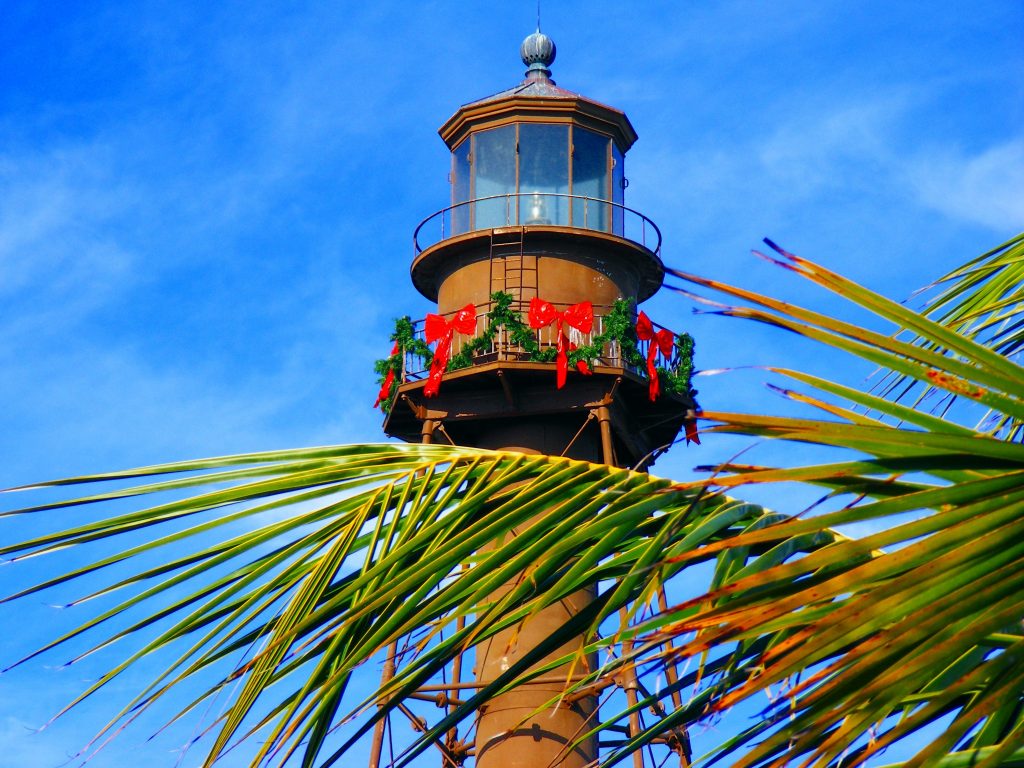 Along with shelling, you can spend your days relaxing on the beach, swimming, photographing the lighthouse, kayaking, bird watching, visiting the wildlife refuge, and more.
4) New Orleans, Louisiana
If you're ready to party, NOLA is the spot for you! New Orleans was the very first trip that WC and I took together… ahhhh the good ole days when we could stay up all night sipping Hurricanes! (The below photo was taken at Pat O'Briens in 2007 — we look like babies!!)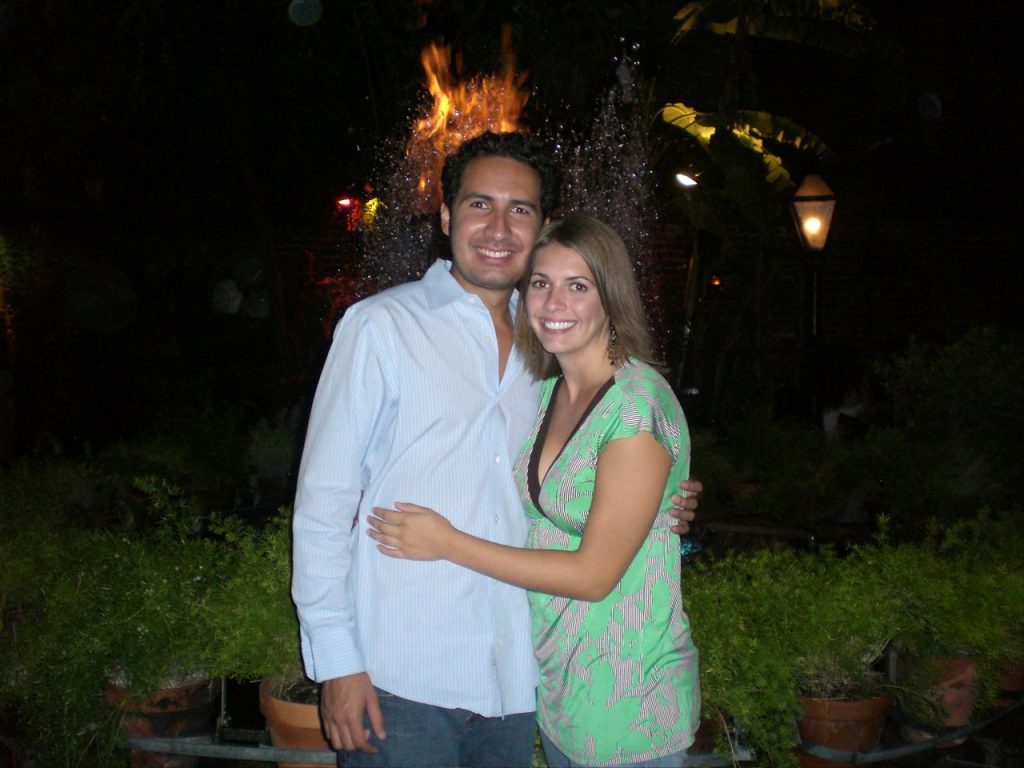 Along with being the home of Mardi Gras and a fun place to party, New Orleans also has a lot of other activities to offer. You could take an airboat ride along a bayou, tour the famous local cemeteries, visit a Southern plantation, or take a horse & carriage ride around downtown while learning about the area's rich history.
The Cajun food in NOLA is also to die for! And speaking of death… there are a variety of ghost and vampire tours in the French Quarter.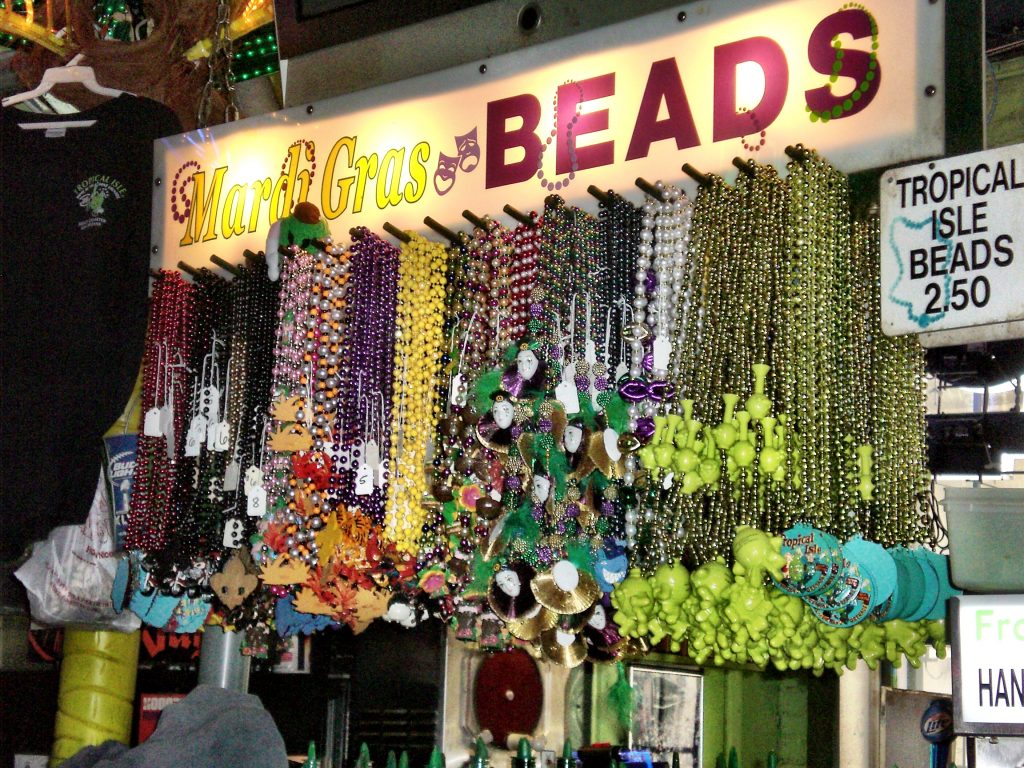 With all of these choices, why not grab some beads and start packing for New Orleans? (Or you'll find plenty for sale once you get there!)
5) Hilton Head Island, South Carolina
I've visited Hilton Head twice now and while both were girls trips, Hilton Head is definitely also a great couple's getaway. It was even featured on an episode of The Bachelorette! The island is quaint and offers relaxing beaches, manicured golf courses, fun nightlife and lots of outdoor activities. You'll definitely want to rent a bicycle and explore.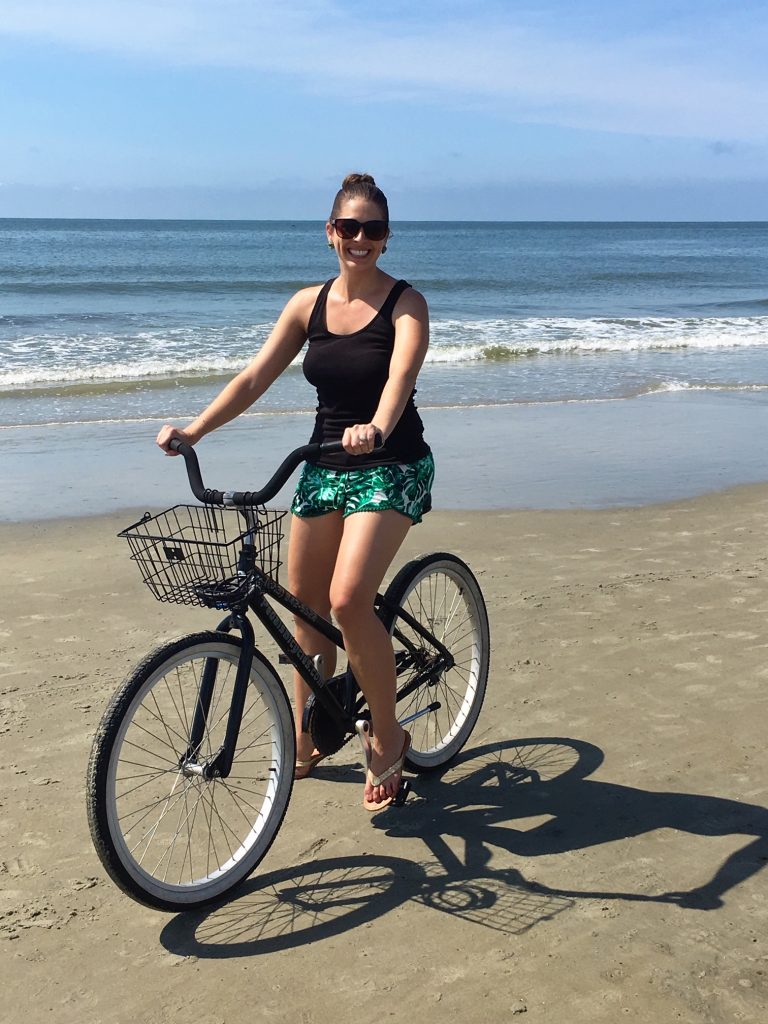 Brave souls will also enjoy the aerial ropes course! Did I mention that one of my trips here was my Bachelorette party? I chose the ropes course as one of our activities and it was challenging and a seriously good workout!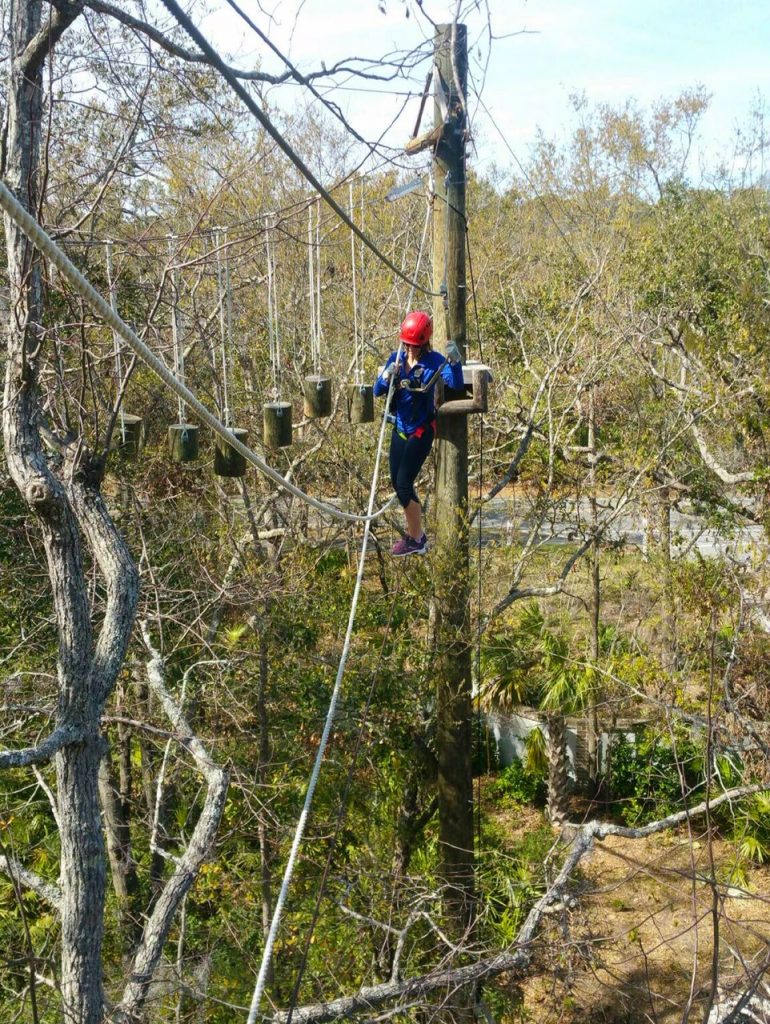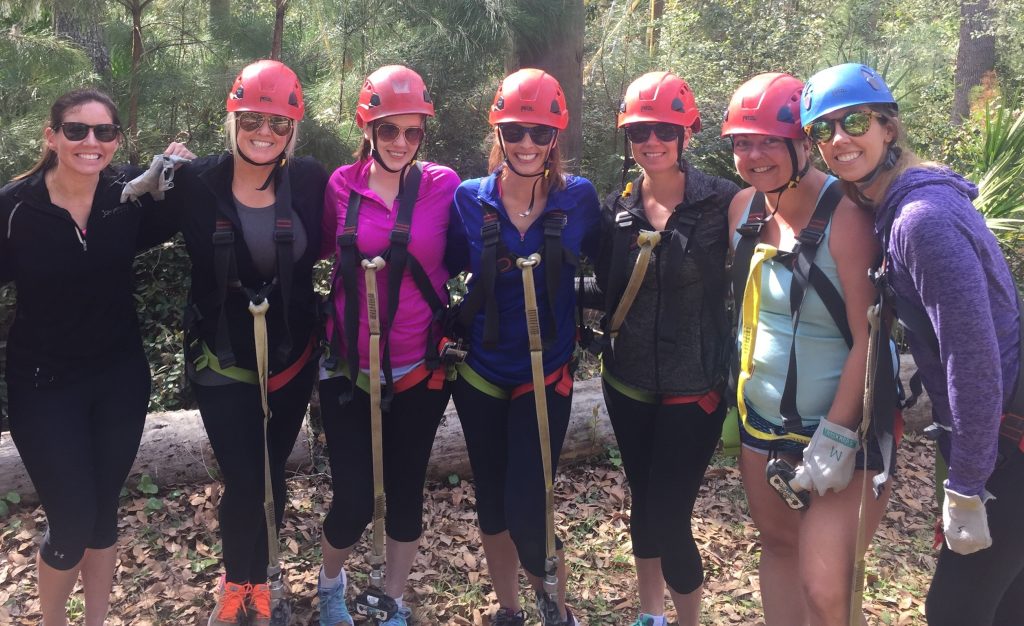 6) Asheville, North Carolina
While you could pair a trip to Asheville with a visit to the Blue Ridge Mountains, the city is worth a trip of its own.
The city is probably most famous as being home to the Biltmore Estate, a 250-room mansion built by the Vanderbilt family. You can tour the inside of the home, wander the massive gardens, and/or indulge in a complimentary wine tasting at the Estate's winery.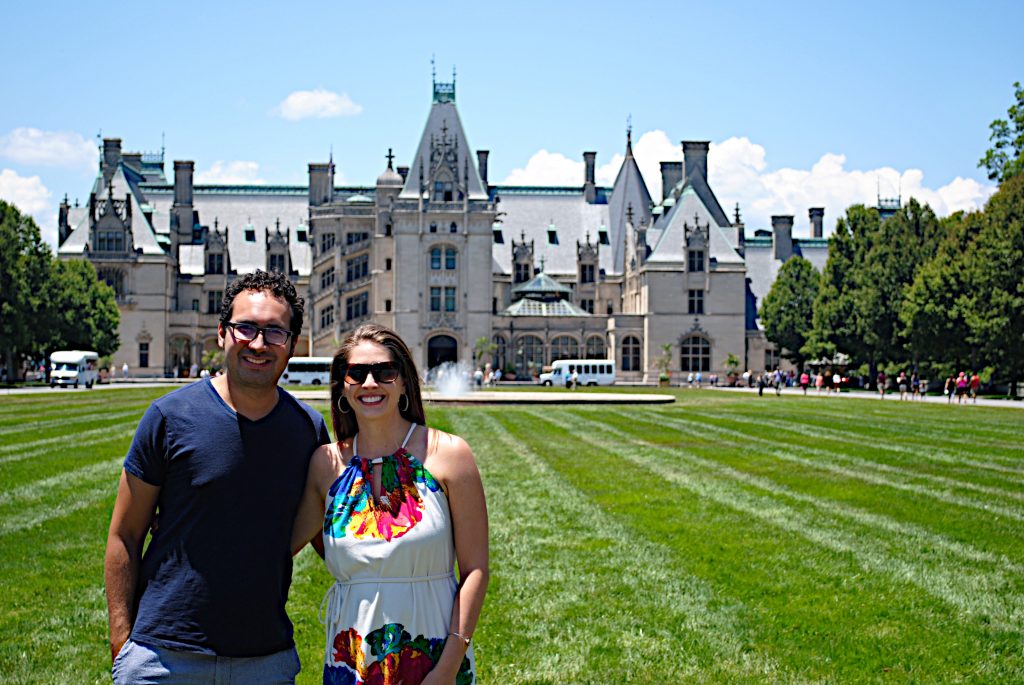 Asheville is also popular for it's beer scene. According to the city's visitor bureau, it boasts more breweries per capita than anywhere else in the U.S.! After trying a variety of craft brews, you'll be ready to eat. Consider a food tour to get a taste of the city with such limited time.
7) Providence Canyon State Park, Georgia
I only recently learned about "Georgia's Little Grand Canyon" and was immediately intrigued because we LOVE the real Grand Canyon. Providence Canyon State Park has more than 10 miles of hiking trails through canyons that were formed in the 1800s due to poor farming practices.
TIP: Plan to wear an old pair of hiking shoes. The red soil will leave a stain.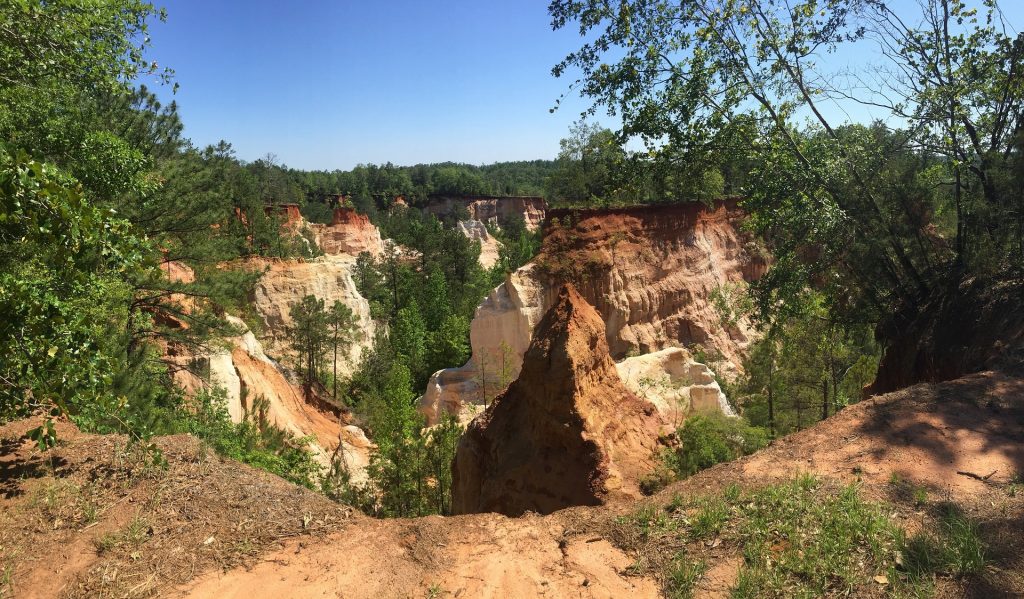 If you like the outdoors, plan to camp in the park. Otherwise, you can also stay in one of the quaint nearby towns. Friends recommended the Windsor Hotel in Americus, a 100 room Victorian hotel that was built in 1892.
8) Nashville, Tennessee
I visited Nashville, TN on a Bachelorette party (this is a popular destination for them!) and it made the perfect weekend getaway. From seeing a performance at the Grand Ole Opry, to touring the Country Music Hall of Fame, or shopping for a new cowboy hat or boots, country music fans have lots of options. You'll also want to bar hop along Broadway to hear a great variety of live music.
Even if you're not a fan of country music, you can find something to enjoy in Nashville. The city offers a variety of sporting events (Tennessee Titans, Nashville Predators, Vanderbilt University sports) and Pinewood Social is a popular hangout that combines a coffee shop, cocktail bar, restaurant and bowling alley in one! Nashville is also popular among foodies and you won't leave hungry. You could also check out the Jack Daniels Distillery or visit one of the breweries or vineyards.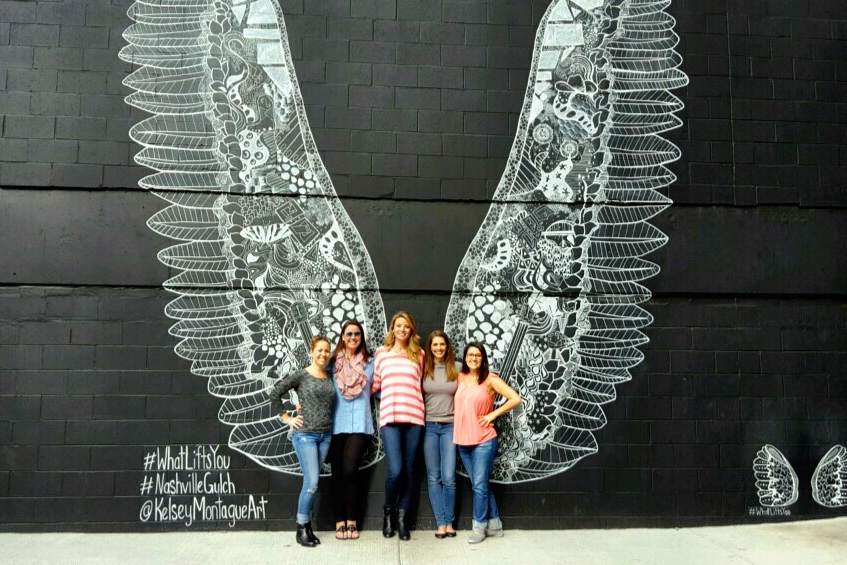 The street art is also quite popular and you won't want to leave Nashville without snapping a photo in front of the #WhatLiftsYou mural in the Gulch area.
9) Savannah, Georgia
Savannah, Georgia is not a secret by any means but that doesn't make it any less worthy of a weekend getaway. This coastal city will take away all your worries as you wander the cobblestone streets surrounded by historic oak trees draped in Spanish moss.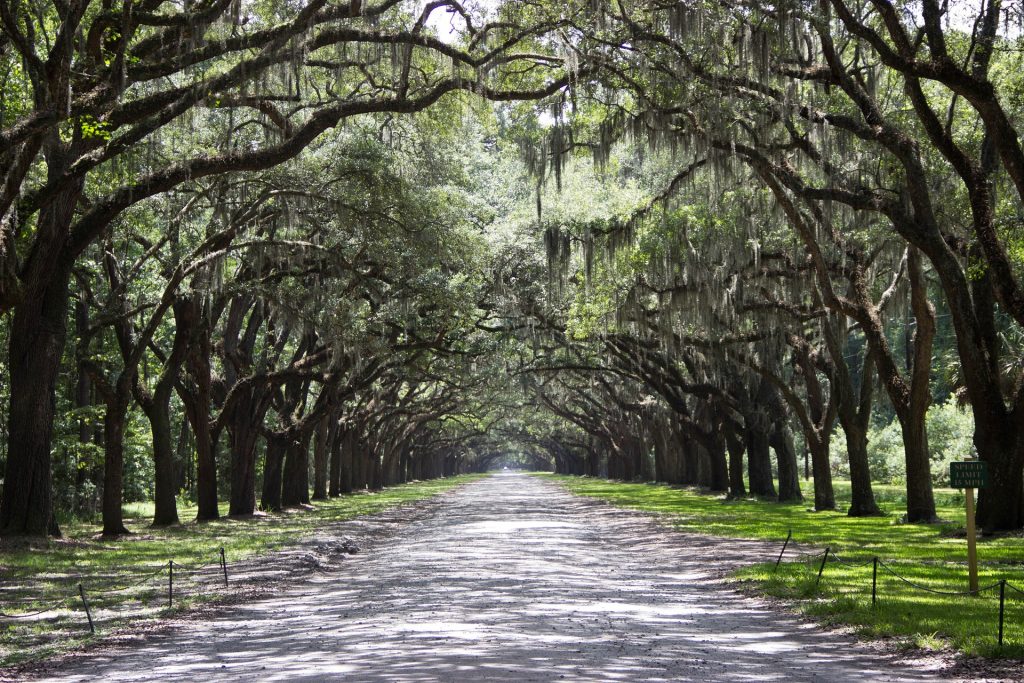 You'll definitely want to wander along the riverfront and check out the restaurants and shops while enjoying a great view of the Savannah River. Sip a drink from one of the rooftop bars for an even better view or take a cruise on the Georgia Queen.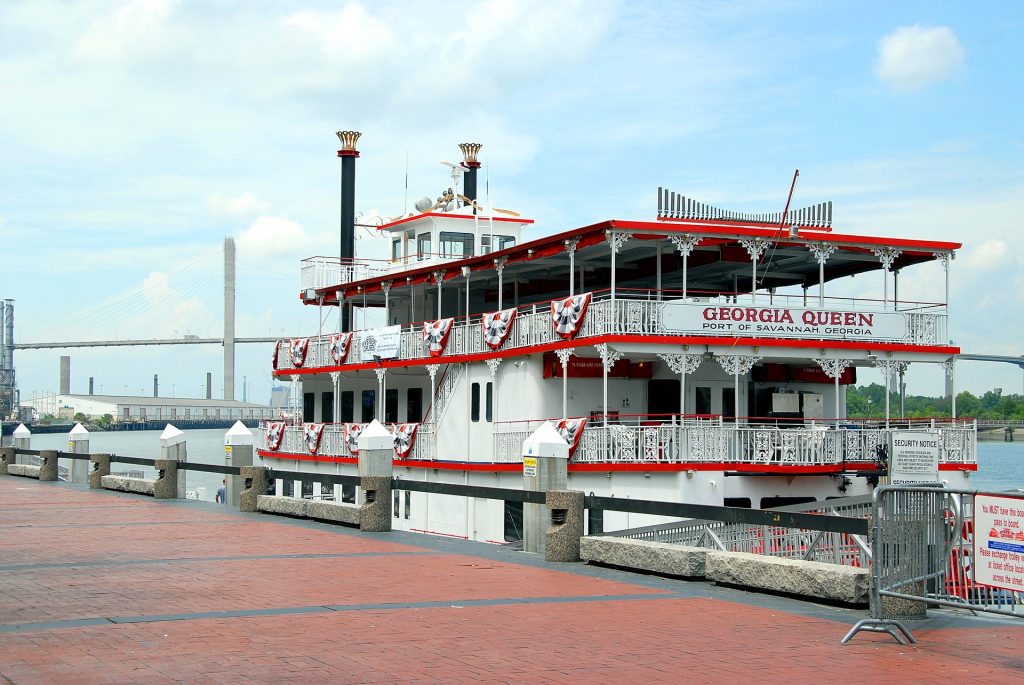 Forsyth Park also deserves a visit. The park is always bustling with activity (especially on the weekends) and offers a splash park for cooling off, a cafe, and hosts a Saturday Farmer's Market (check the website for exact dates and times).
10) Oconee County, South Carolina
Certainly one of the lesser known spots on this list, we happened to stumble upon this gem of an area while looking for somewhere to watch the total eclipse in 2017.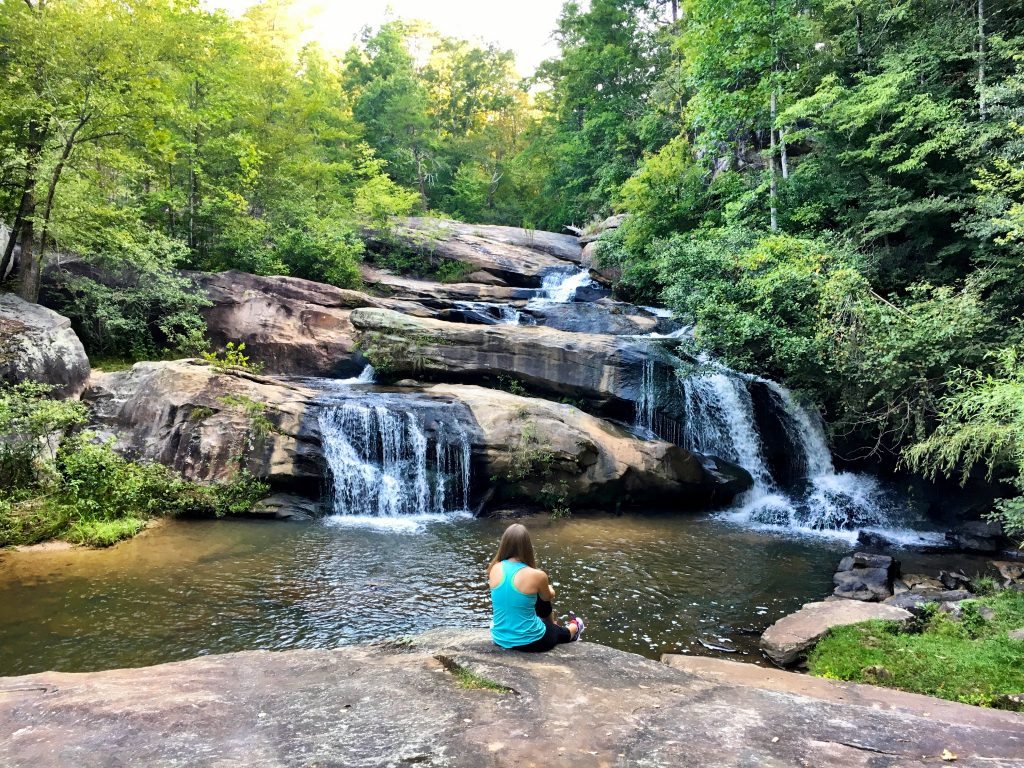 Oconee County, South Carolina is home to lakes, rivers, and dozens of waterfalls according to the visitor's guide which highlights some of the best waterfall hikes. This is definitely a getaway for those who love the outdoors. Potential activities include hiking, white water rafting, boating, kayaking, camping and more!
11) Great Smoky Mountains National Park, North Carolina/Tennessee
The Great Smoky Mountains stretch across North Carolina and Tennessee and are another must-visit destination for hikers and lovers of the outdoors. There are many popular hikes within the National Park including Rainbow Falls and Andrews Bald. Perhaps the most famous spot is Clingman's Dome, the highest point in Tennessee which offers sweeping views of the Smokies. The hike to the top is about a half mile from the parking lot.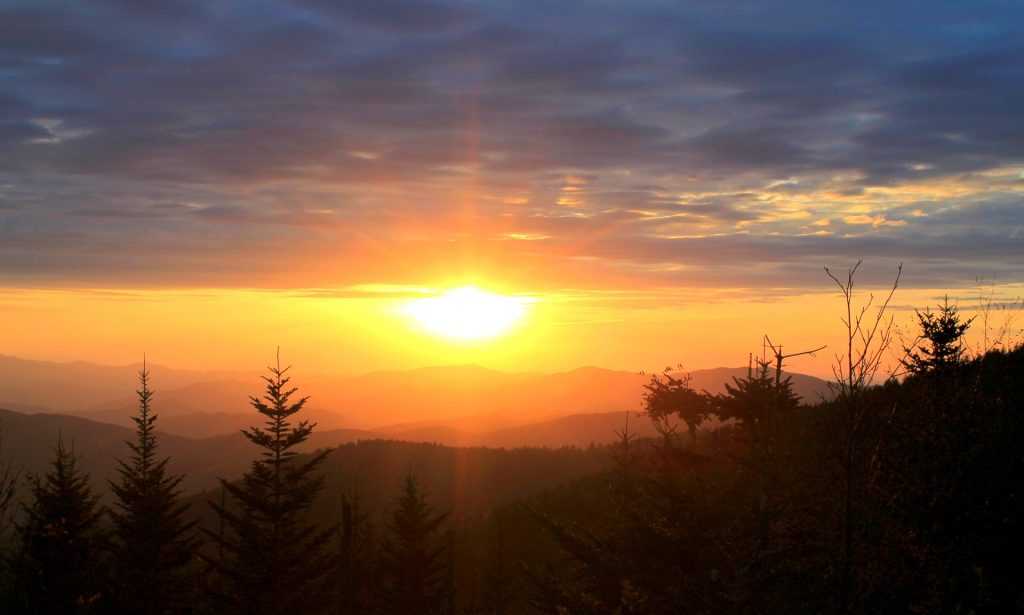 You don't have to be a hiker to enjoy Smoky Mountains National Park, though! You could book a horseback riding tour at a local stable, take a ride on the Great Smoky Mountain Railroad, drive to the scenic overlooks, or just relax at a cabin and enjoy the views.
Let's go!
We'd love to hear which of these spots you've been to and what you enjoyed most. Share in the comments, along with any other Southeastern U.S. getaways that you've enjoyed!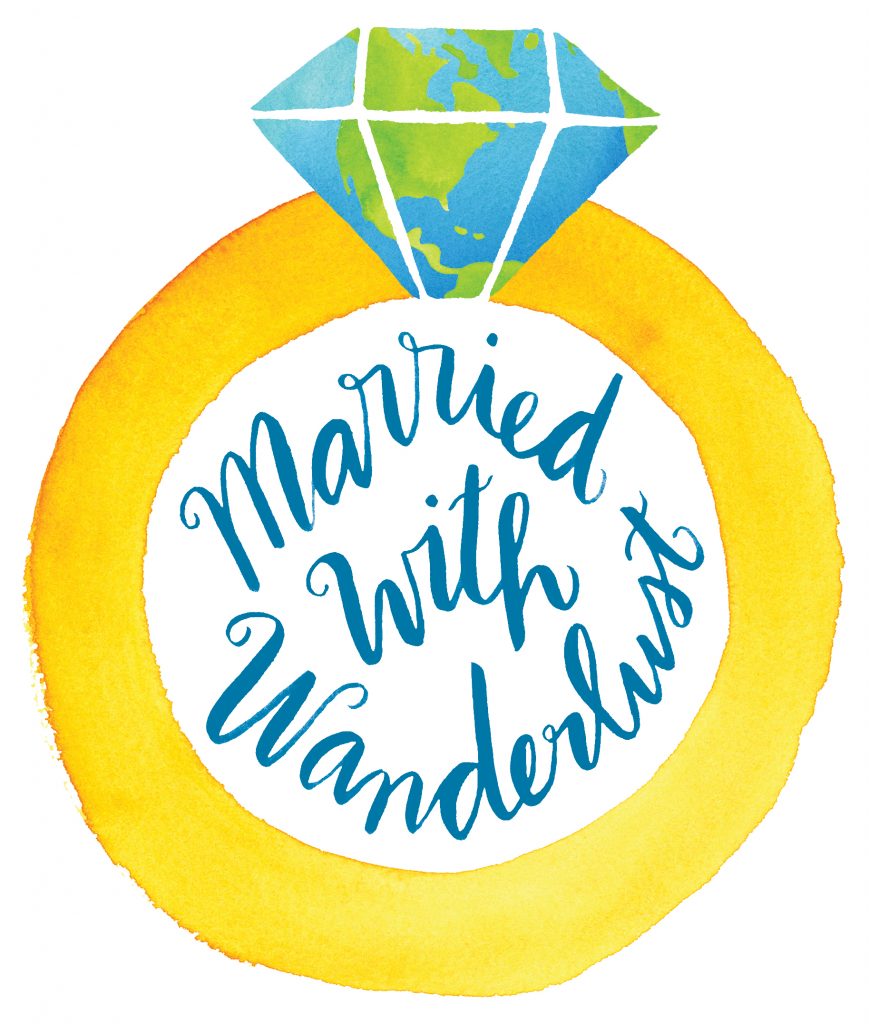 Enjoy our blog post? Pin it to share with others!