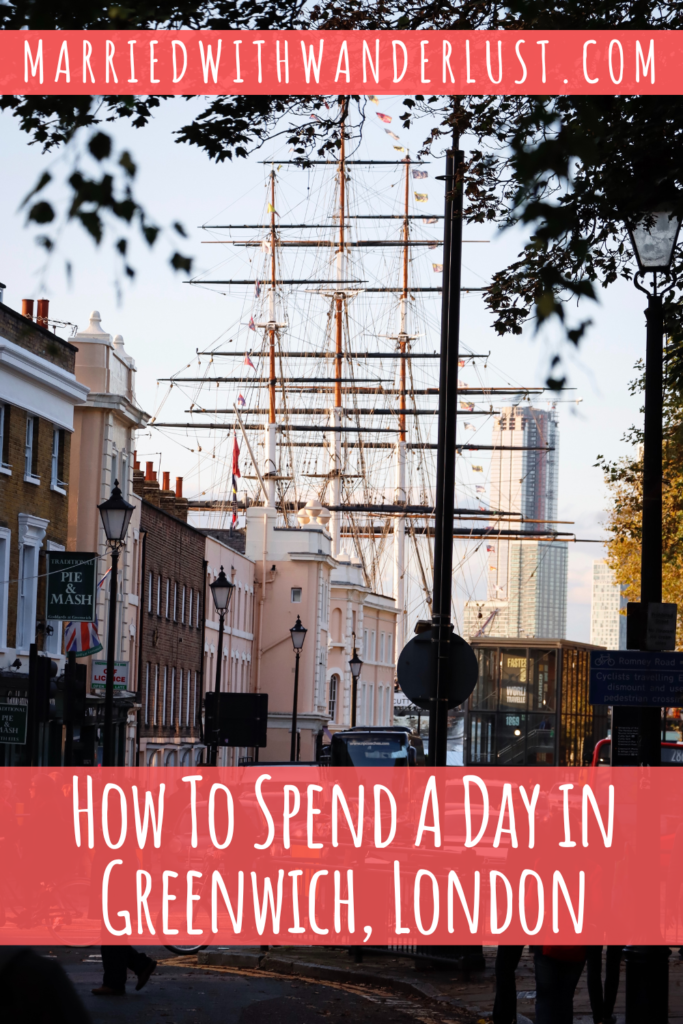 When Elton John announced his farewell tour a few years ago, we knew we had to be there for a show. And we thought what better place to see him then where he got his start? So, in May we traveled to London to see him at the O2 arena, which also happened to be his final London show!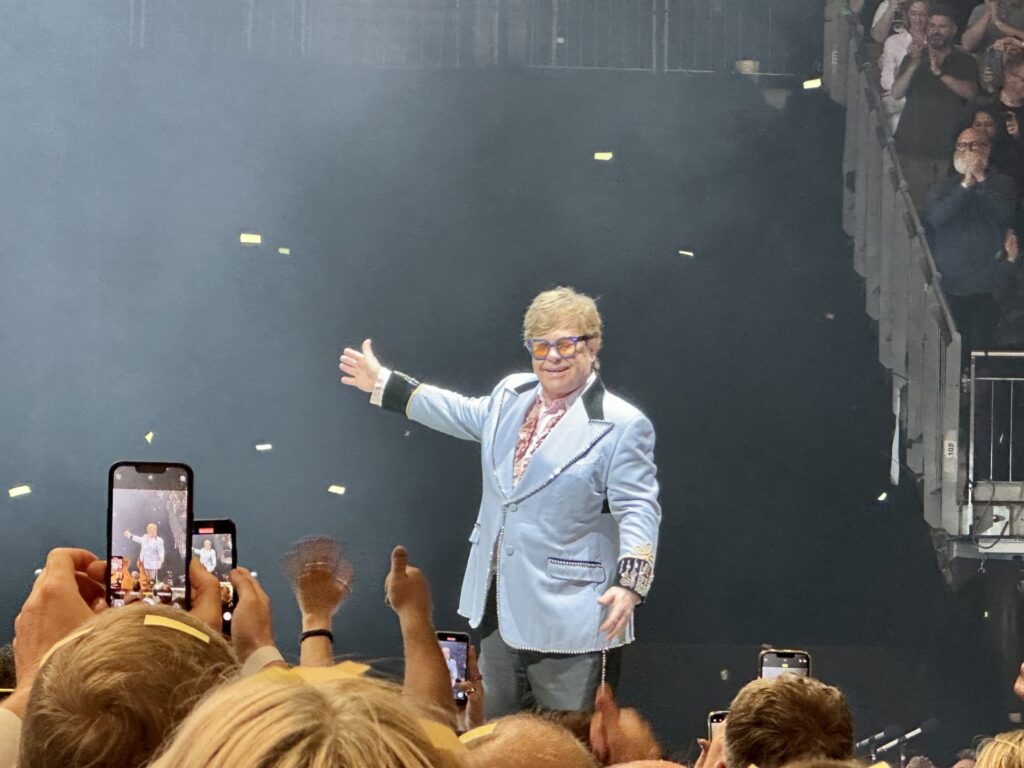 Elton opened with my favorite, Bennie & the Jets, and it set the stage for quite an emotional night (for him and the fans). But we're getting ahead of ourselves, so more on that later!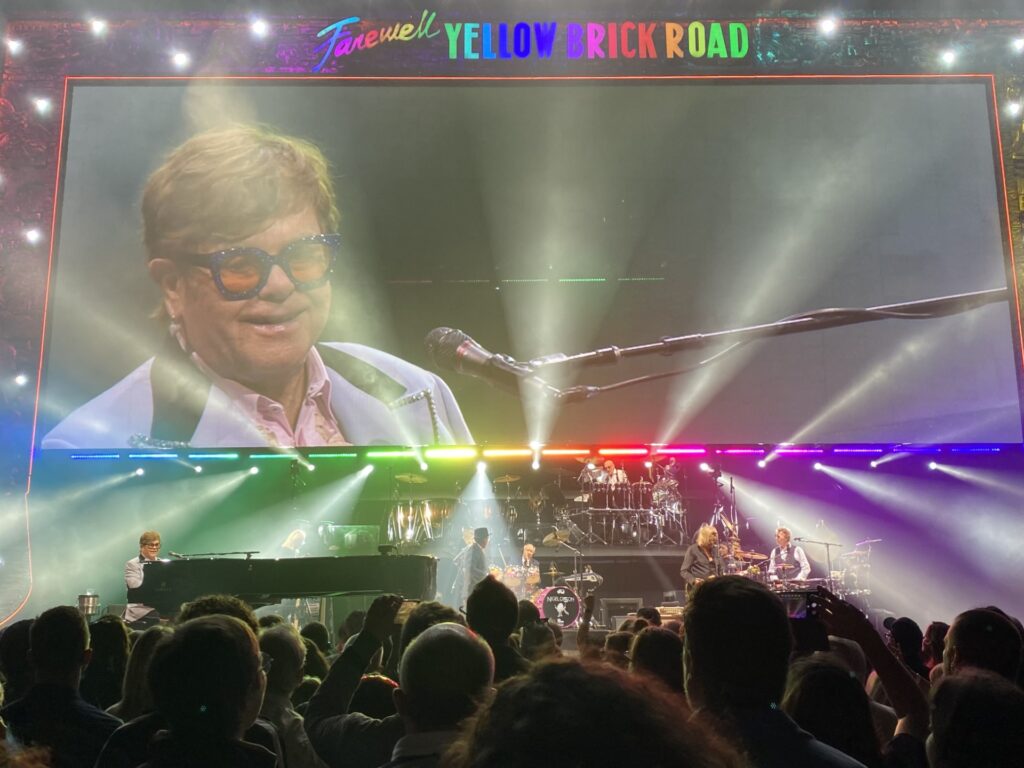 The O2 Arena is located in Greenwich, an area of London we'd previously never visited. So, even though the show was in the evening, we headed there early to explore the neighborhood. Our first stop of the day in Greenwich was Cafe Rouge. I'd been hoping to find an afternoon tea and it turns out Cafe Rouge has one of the most affordable teas in London. The Parisian-inspired restaurant offers several tea options starting at just £14.99 per person. For reference: if you don't have time to visit the Greenwich location, there are several others throughout the UK.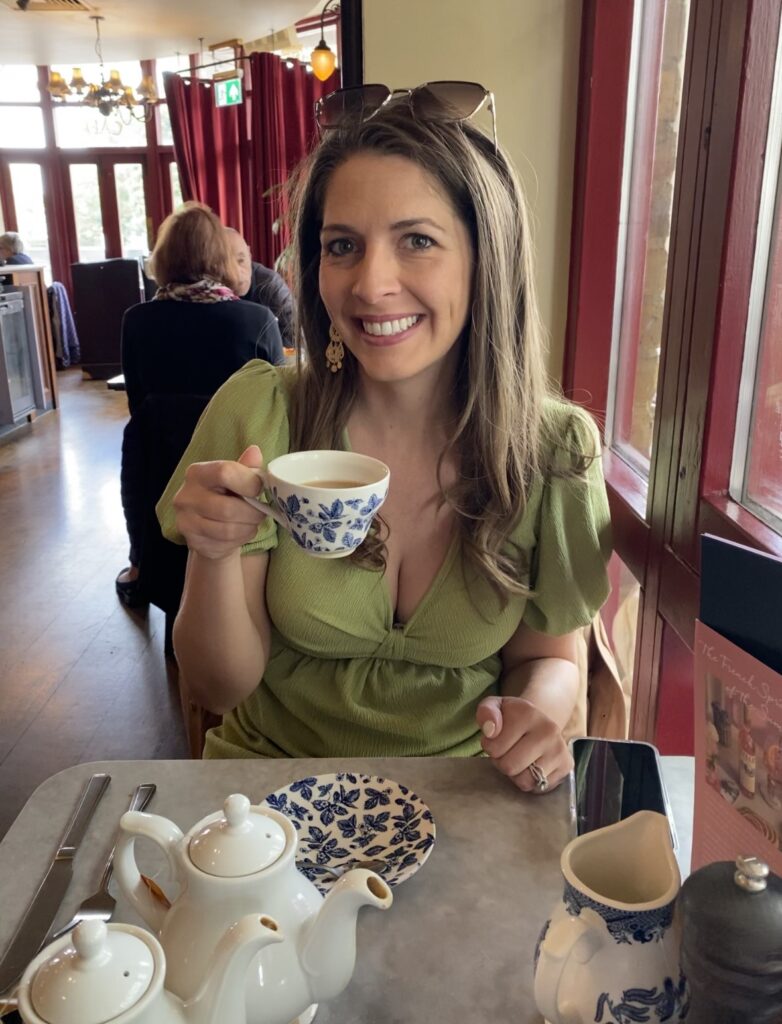 We ordered the tea that comes with mini croque monsieur sandwiches and assorted cakes. It is more than enough food (and quite carb heavy). You won't leave hungry that's for sure.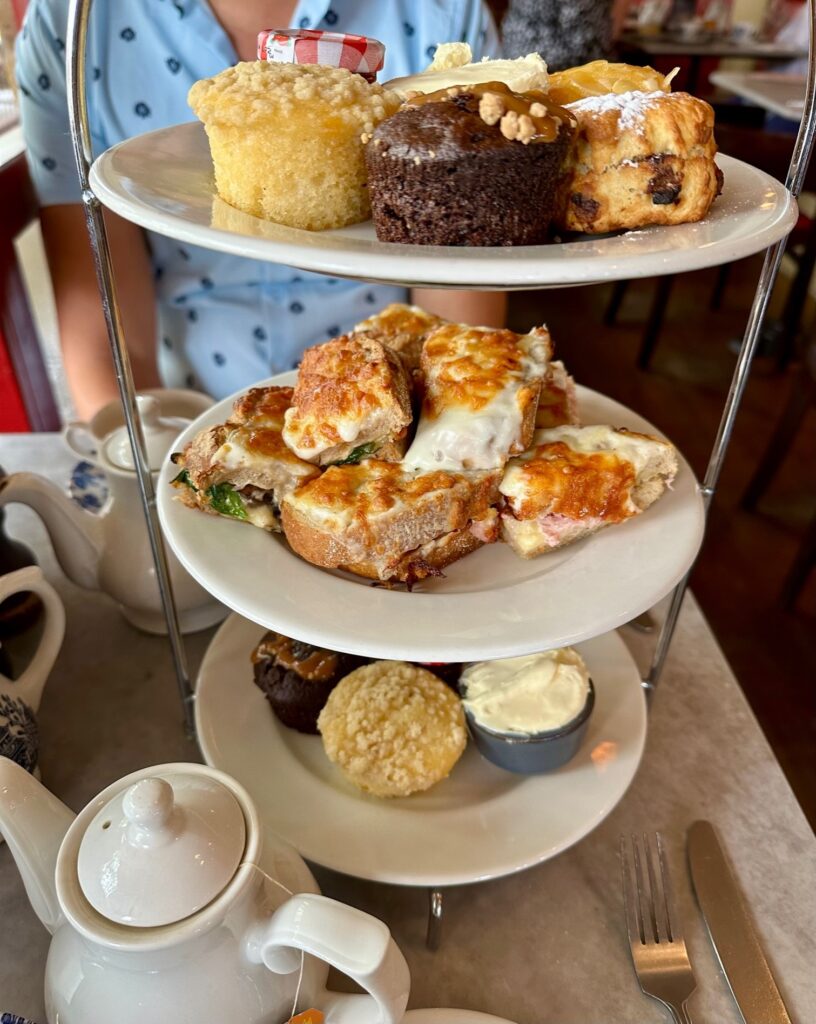 After lunch, we wandered around the stalls at Greenwich Market checking out the art and antiques.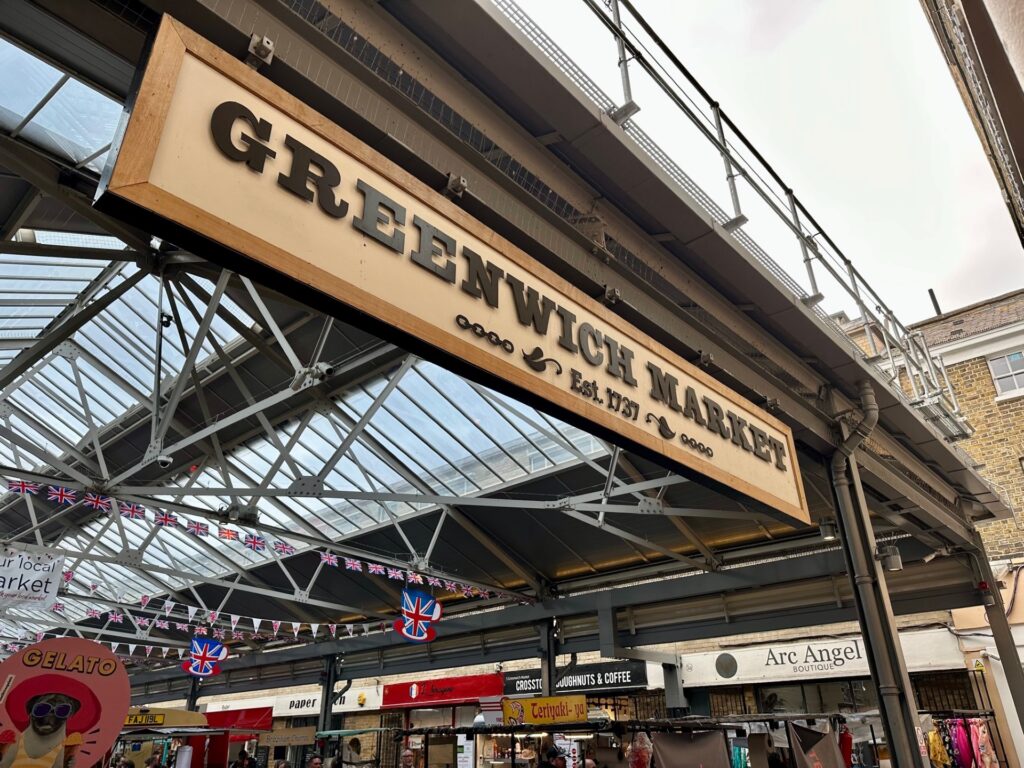 Next we walked a few blocks to get a look at Greenwich's most recognizable landmark, the Cutty Sark. You can tour the restored 19th-century ship and even climb the rigging and masts. We didn't buy a ticket but entry starts at £18 for adults and the climbing experience is £52 (includes ship entry).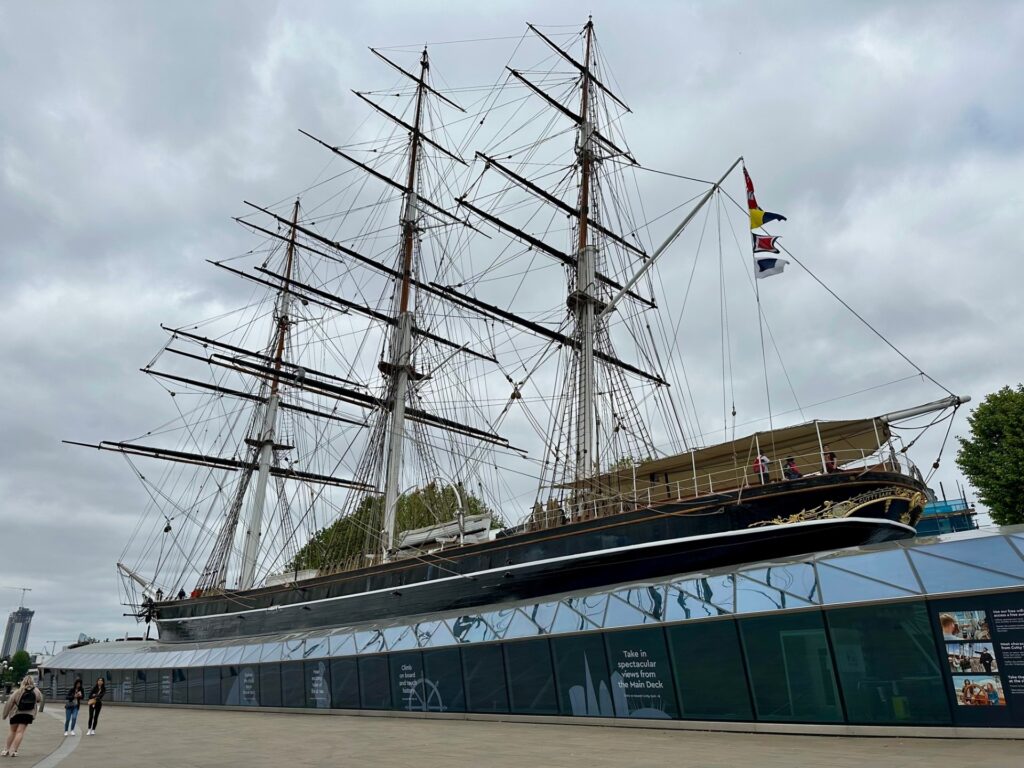 From here, we wandered around town poking in a few shops, then stopped at the cute Greenwich Tavern for an afternoon cocktail.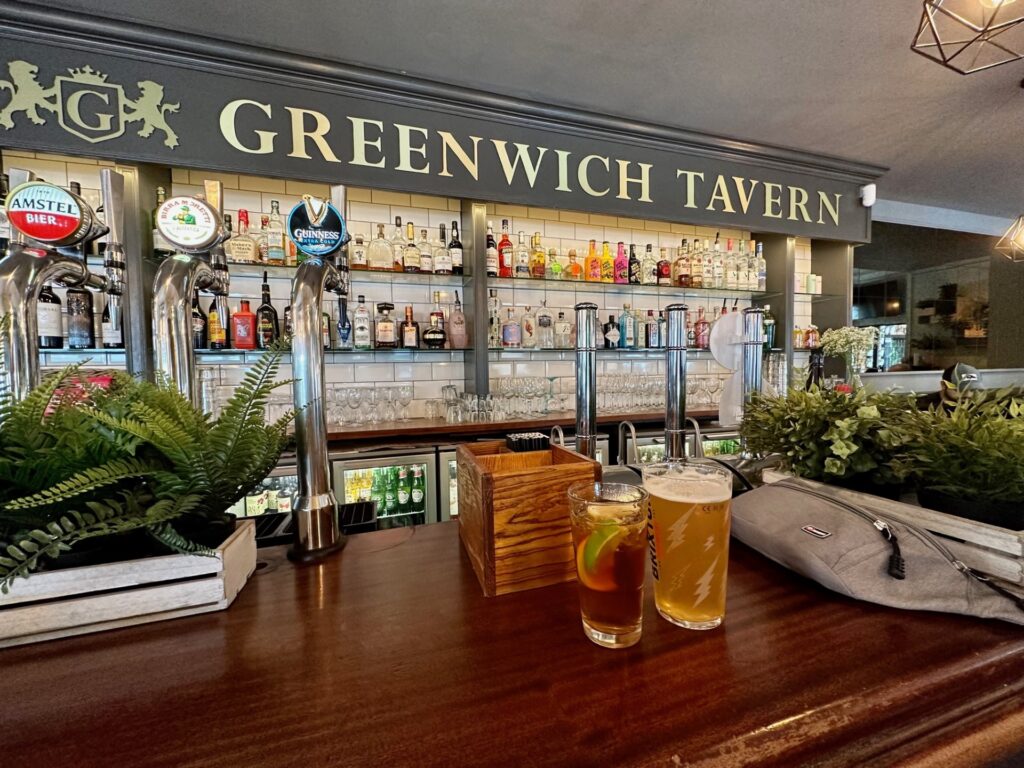 From the tavern, it's a short walk to the National Maritime Museum if you're interested in learning more about Britain's maritime history. And just past that, you'll find the Queen's House, a museum that's home to an art collection and is the first classical building in the UK.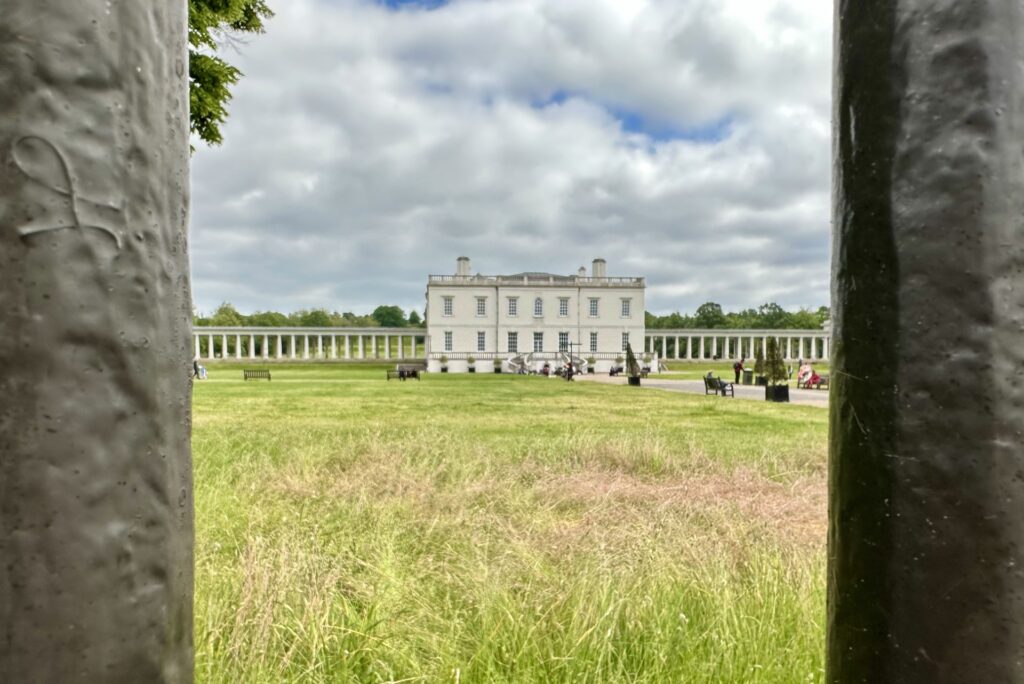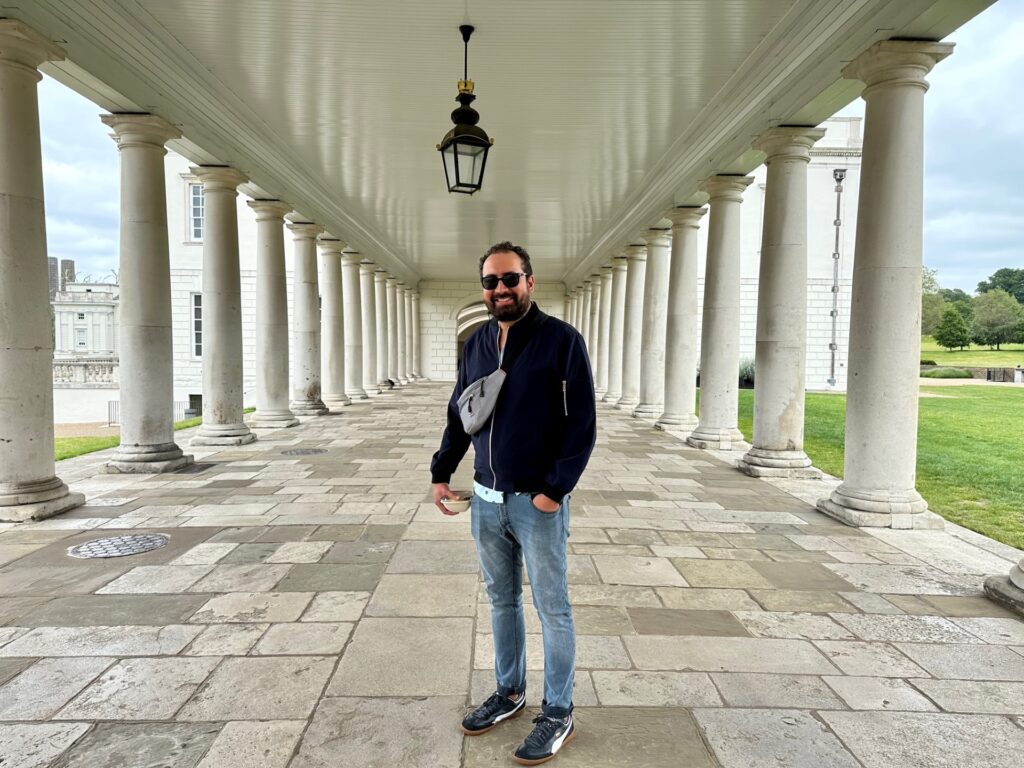 Entry to the Queen's House is free so we decided to stop in before continuing to the O2 Arena.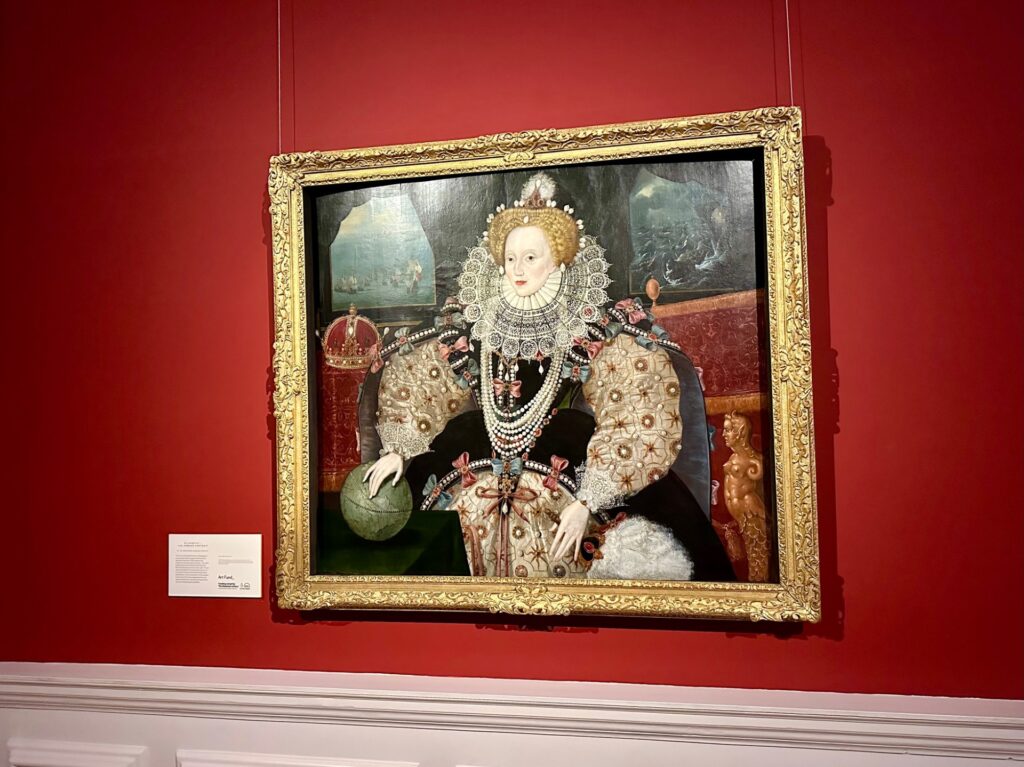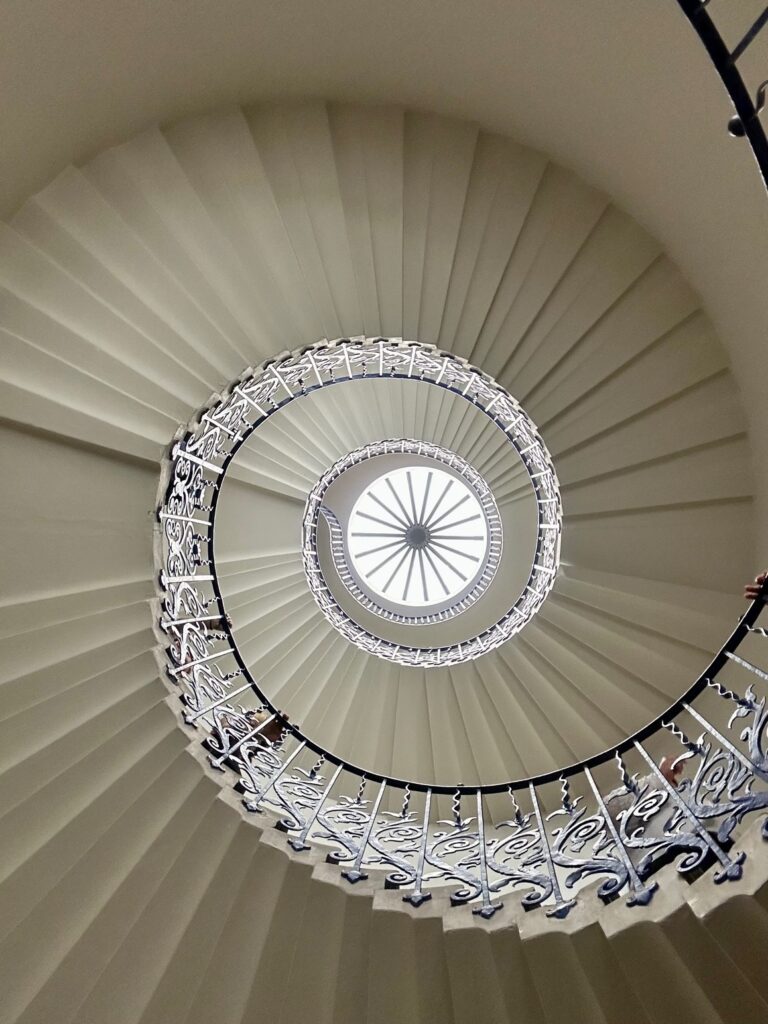 After exploring the Queen's House, we began the trek to the O2. It's not necessarily close (approximately 40 minutes walking) but on-foot seemed to be the way to go. Traffic was bumper-to-bumper along the route. We're not sure if that's how it always is or if it was due to the upcoming concert, but we were definitely walking faster than cars were moving. About halfway to the arena, we passed Meantime Brewing Company so we stopped in for a beer and a break.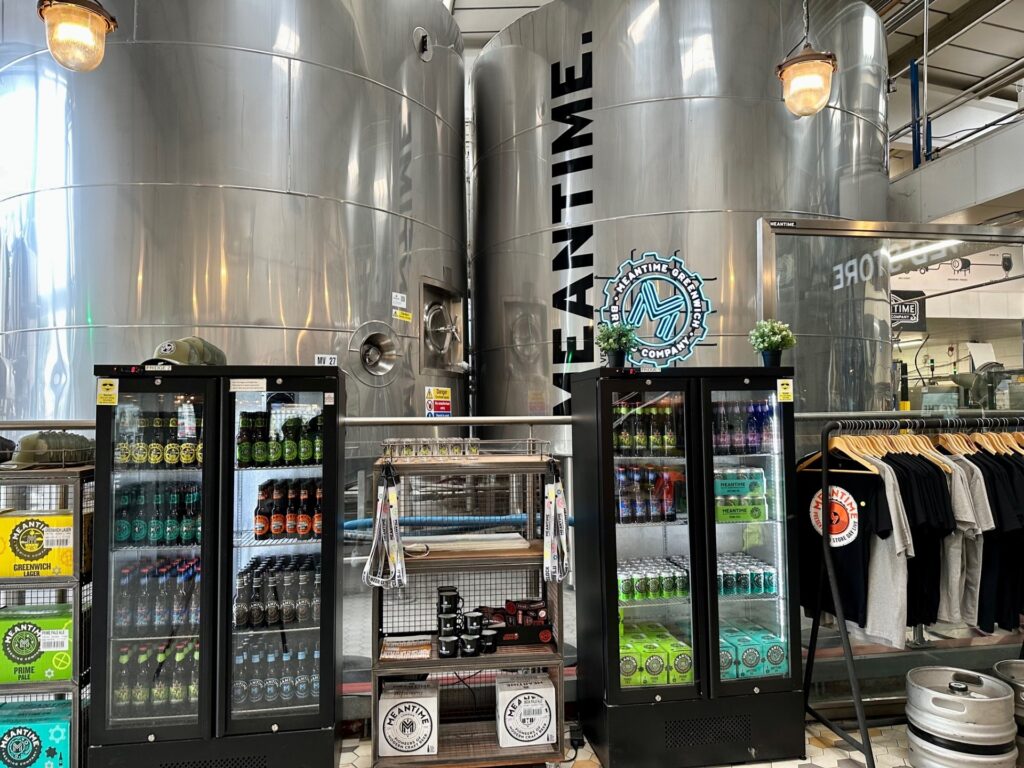 From Meantime, we had about 20 minutes left on our walk to the O2. Once you arrive at the arena complex, you'll find a handful of bars and restaurants in case you want a bite or drink before the doors open. We chose GK Bar & Grill, but there is also a Wagamama, Subway, and a few other options outside the arena.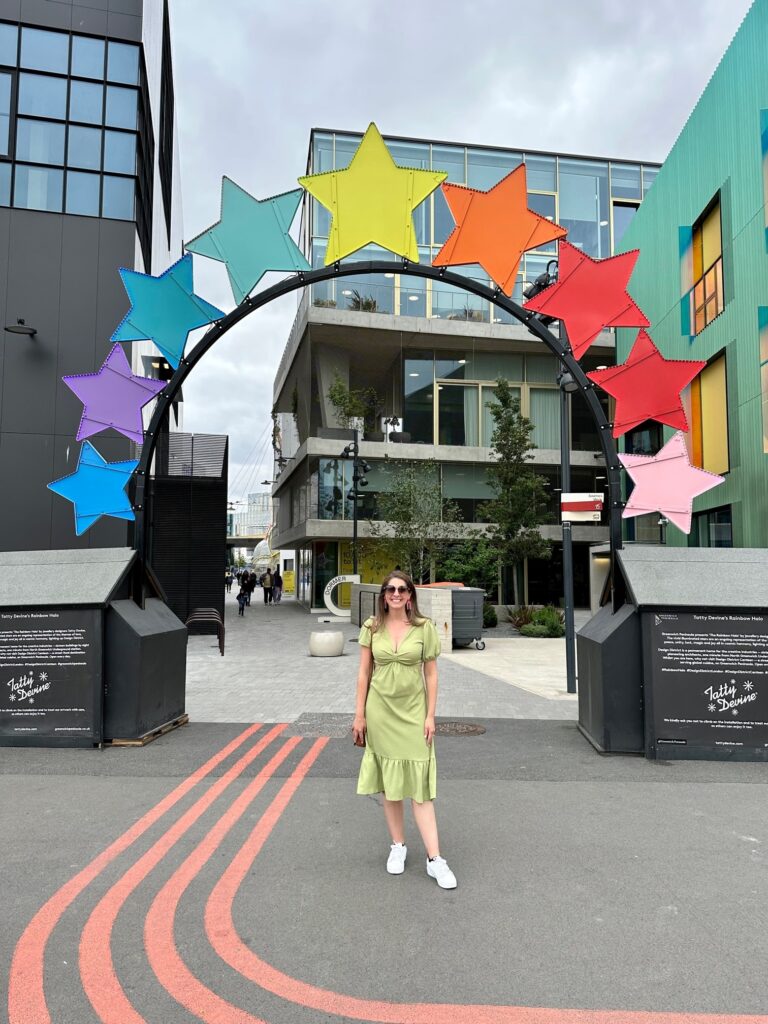 And then it was showtime at the O2!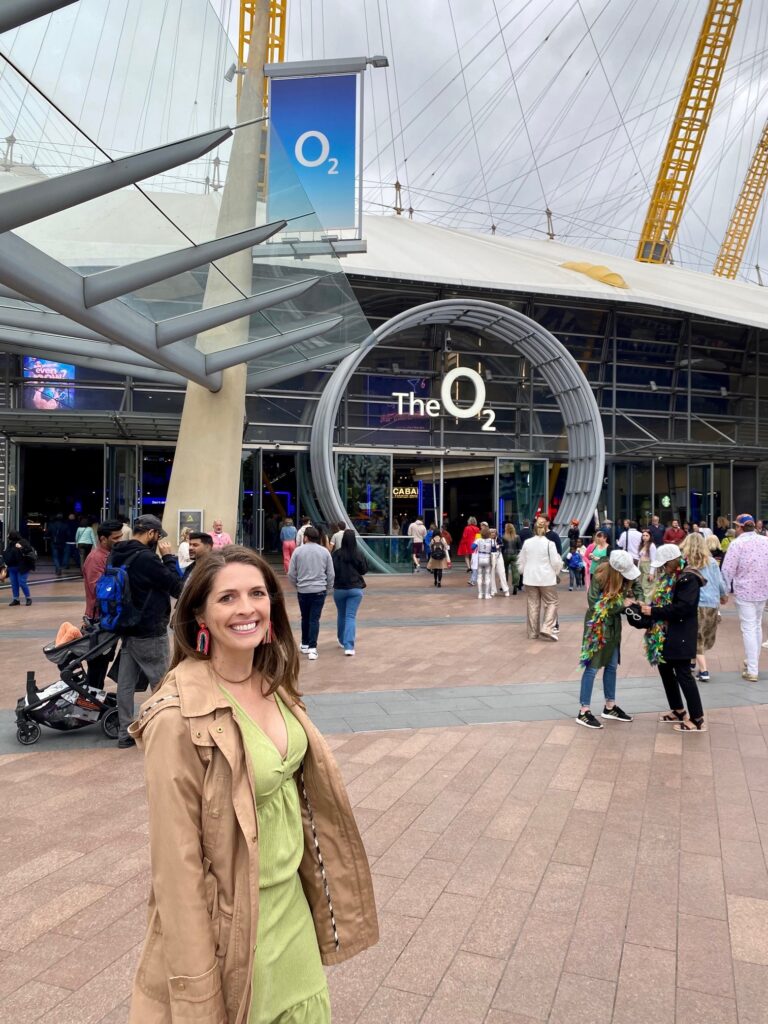 Elton John is a legend and one of music's best showmen. Seeing him perform in front of his home crowd was unforgettable. Thank you, Elton, you for an amazing night, but more importantly for always standing up for people and love! We will certainly never forget this concert – it's been months and we're still talking about it!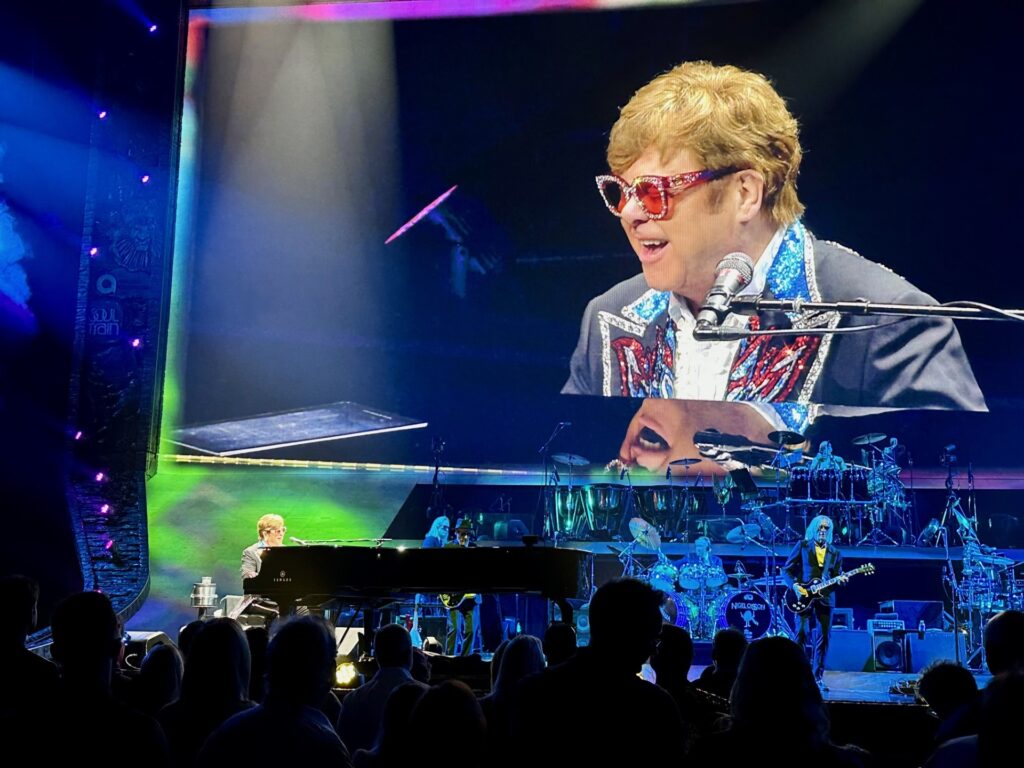 If you didn't get to catch one of his shows on the Farewell Yellow Brick Road tour, here's a look:
Need more London inspiration?
Check out these blog posts to help you plan your trip to London:
Enjoy our blog post? Sharing is caring!