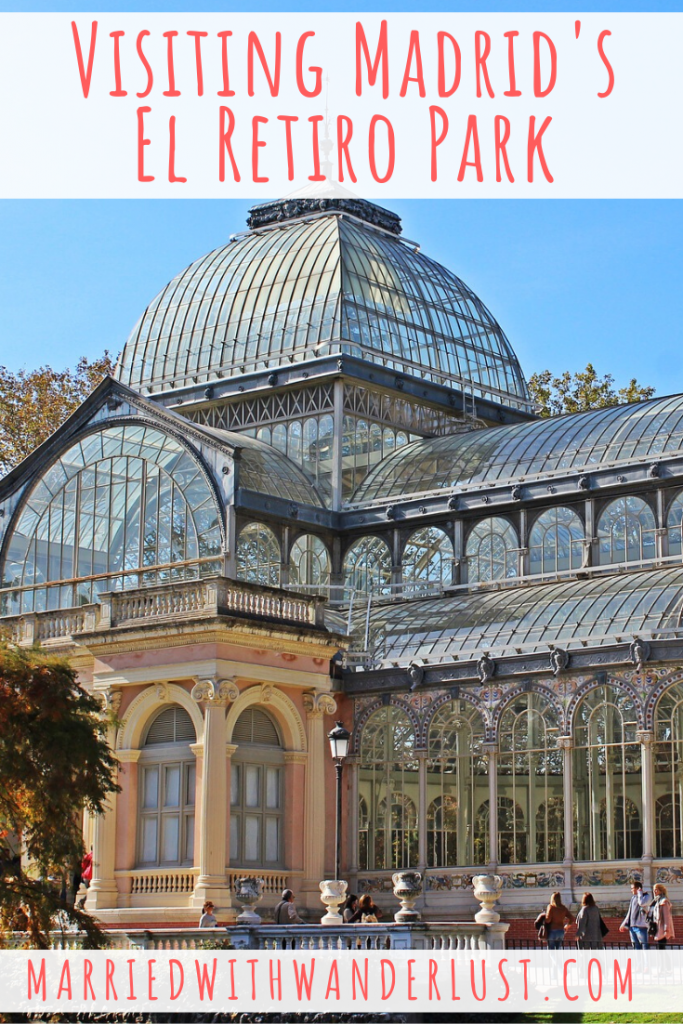 If you're a regular reader, you know we love a good city park (some of our favorites are San Diego's Balboa Park and Barcelona's Montjuïc Park). So, of course, we had to seek out the best in Madrid! El Retiro Park is more than 300 acres and has beautiful gardens, museums, a variety of activities, and even some wildlife to seek out.
Here are some of our favorite things to do in Retiro Park:
What to See & Do at El Retiro Park
Palacio de Cristal & Palacio de Velázquez
There are two cool venues in Retiro Park that host FREE art exhibitions for the Reina Sofía museum: the Palacio de Cristal (Crystal Palace) and Velázquez Palace. We only had time to visit the Crystal Palace and it was probably our favorite experience in the park!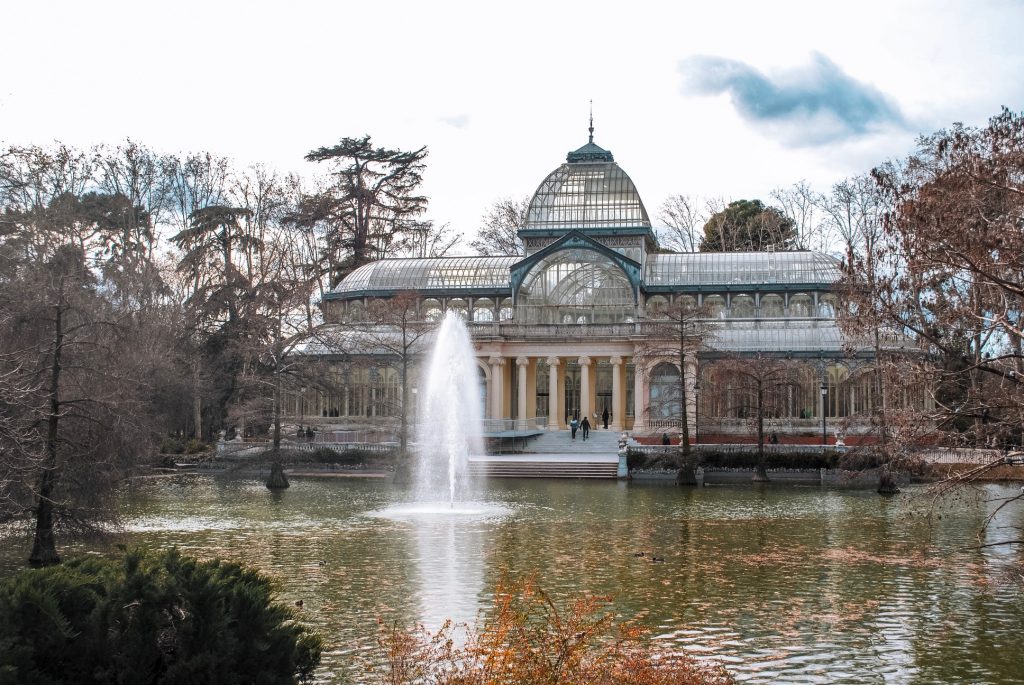 When we visited in January 2019, there were really unique steel wire sculptures inside the Glass Palace designed by artist Jaume Plensa. You can learn more about the two Retiro Park art venues on the Reina Sofia's website.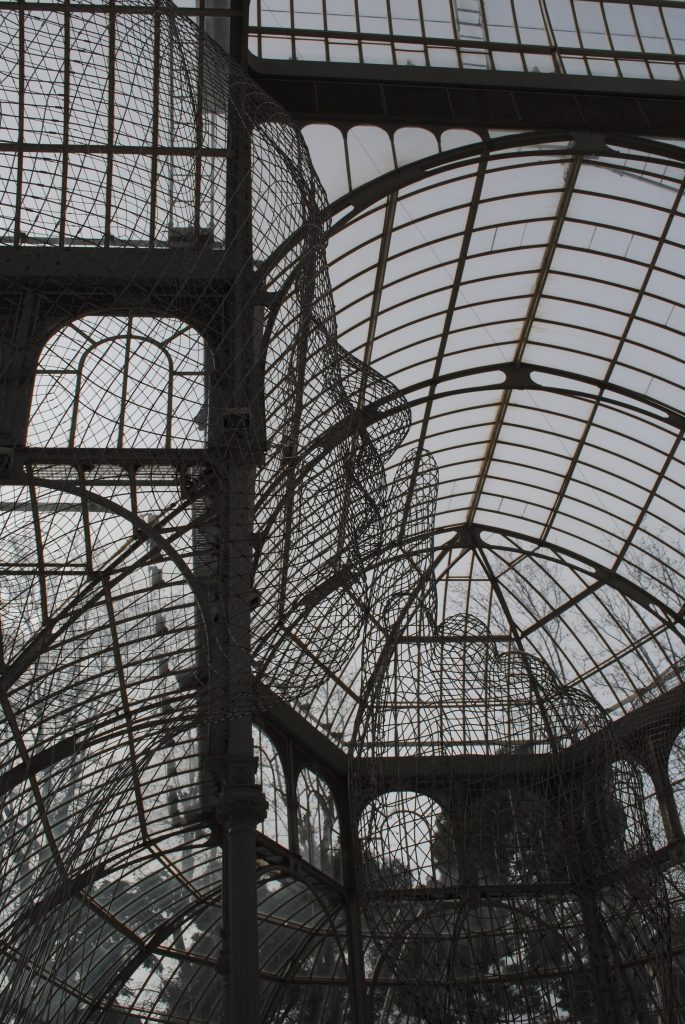 The Grand Pond
Retiro's Grand Pond is probably the most iconic spot in the park and quite a romantic spot to wander and enjoy the view!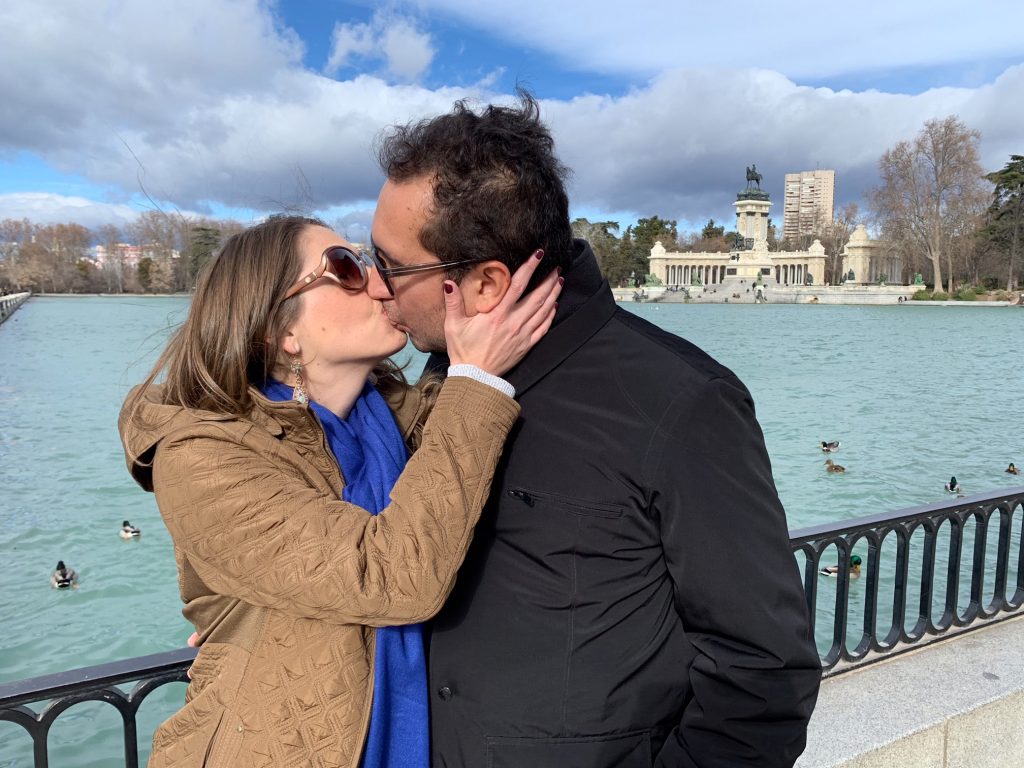 When the weather is good (think not to windy), you can rent row boats and paddle around the lake. Locals also like to sunbathe here when it's warm. The large monument by the pond is a tribute to Alfonso XII King of Spain from 1874 to 1885.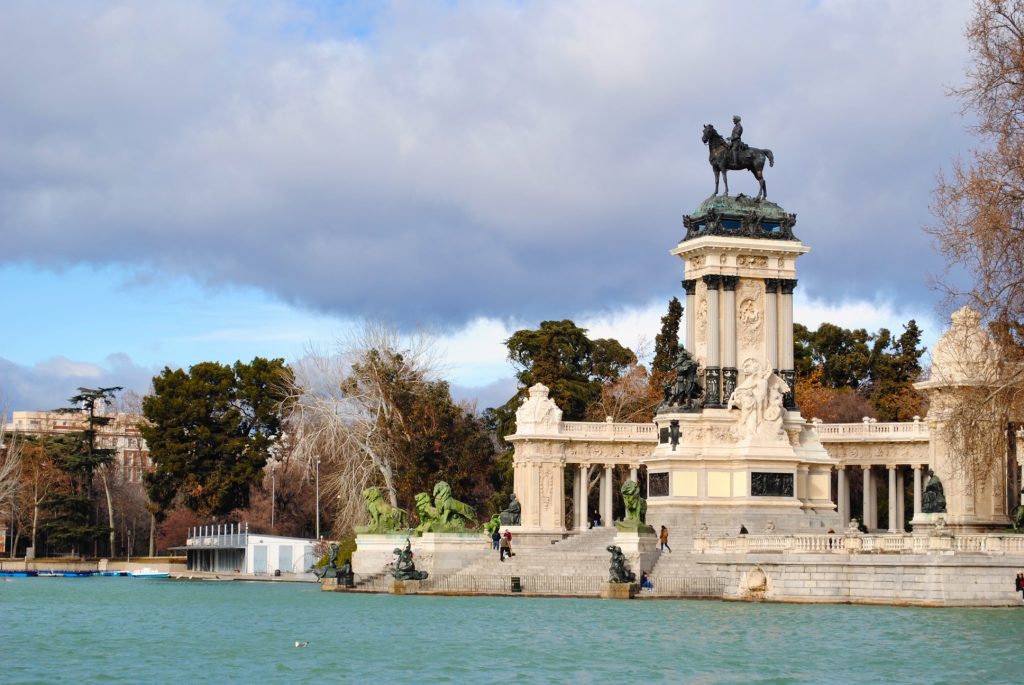 Roselada (Rose Garden)
Even during the chill of January, the Roselada was lovely and peaceful to stroll through. However, if you want to see the most blooms, plan to visit in May or June.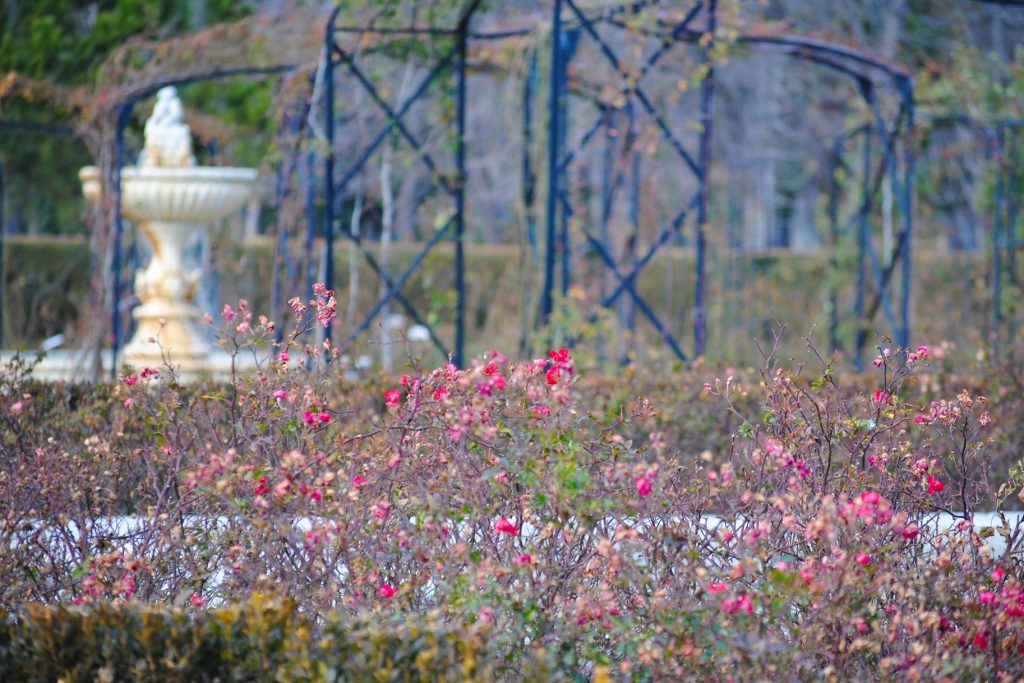 Jardines de Cecilio Rodríguez
This garden was unfortunately closed when we were at Retiro Park, but it's a must-visit when open. This is the spot to spot the peacocks that live in the park! Pack a picnic and hang out for a bit with these gorgeous creatures. It's be a great way to rest your feet after a long day of exploring Madrid.
Need more Madrid inspiration?
Check out these other articles to help you plan your trip to Madrid: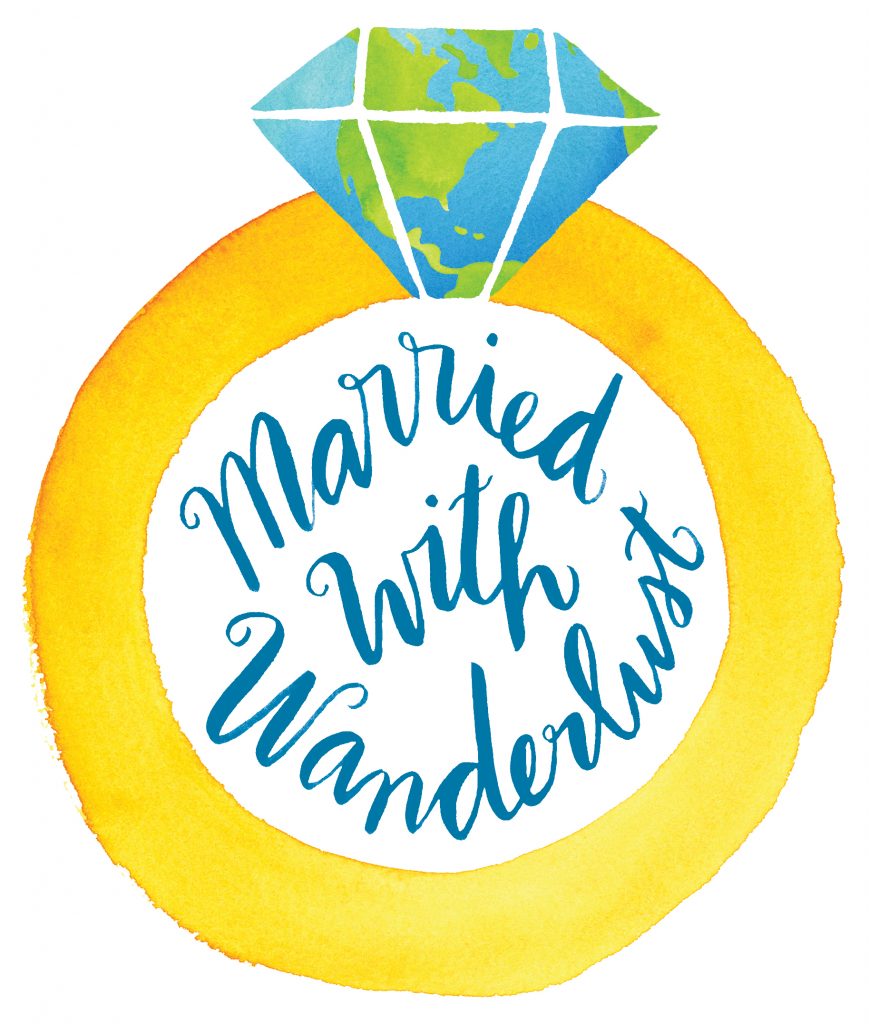 Enjoy our blog post? Sharing is caring!