The Coronavirus "quarantine" continues and the wanderlust is real! Here are 50 things to do in lockdown that can help pass the time for travel-lovers like ourselves:
NOTE: This blog contains some affiliate links. Should you use our links, we may receive a small compensation at no extra cost to you. We greatly appreciate your support of Married with Wanderlust! As always, all opinions are our own.
1.) Create a photo book from your last vacation: You know you've wanted to put one together since you got home from your last trip. Now you finally have the time!
2.) Plan your next vacation: There's plenty of time for planning so head over to Pinterest (or skim our travel blog!) for some good ideas.
3.) Take an international dance class: Always wanted to learn an international dance like the Salsa, Tango, or Cha Cha? Watch a YouTube tutorial and learn some steps.
4.) Knit a scarf for your next cold weather trip: YouTube has some easy-to-follow tutorial videos and Pinterest is also a great place to look for ideas.
5.) Listen to a travel-themed audiobook: Never got around to Eat, Pray, Love? Now's the perfect time. Bonus: you can download audiobooks (and digital books) for free from the library. We explain how here.
6.) Turn some real pages: If an audio or digital book doesn't do it for you, order a travel-inspiring paperback. Our recommendation: Three Weeks With My Brother by Nicholas Sparks (the audiobook is great too, we've "read" both!).
Want some monthly reading motivation? Join the Book of the Month club to choose from five vetted hardcovers each month. My recent choices took me from dreamy Paris to a mysterious island off the coast of Ireland! BONUS: Use our link to get your first book for just $5.
7.) Learn a new language: Decide where you're heading next and download Duolingo to start learning the language for free.
8.) Watch a travel-inspired movie: Wild, The Way, A Walk in the Woods… there are many travel-inspired flicks to choose from. (My personal favorite is The Bucket List and it inspired us to create my own!)
9.) Write a Bucket List: Did you watch The Bucket List per our suggestion above? Now it's your turn to write one.
10.) Escape from Hogwarts: You could't exactly travel to Hogwarts even if there wasn't a lockdown… but we love Harry Potter so we still had to include this! The Hogwarts Digital Escape Room was created by a Pennsylvania librarian and we're excited to try it!
11.) Watch a live cam from a famous zoo: We shared some of our favorite options such as the San Diego Zoo cameras (koalas, polar bear, apes, giraffes, tigers, and more!) in our post on Famous Spots to Visit Without Leaving Home. This has quickly topped our list of favorite things to do in lockdown.
12.) Attempt a recipe you had abroad: Is there a meal you still think about from a past trip? Google the recipe and give it a try! Use grocery delivery so you don't have to do any in-store shopping.
13.) Not a cook? Order take-out: What's your favorite cuisine? Support a local restaurant and order take-out. My personal fave is all types of Asian food and WC's go-to is Tex Mex.
14.) Tell Alexa to play top songs from (insert country here): Now you can hear what's popular in whatever country you're currently dreaming of.
15.) Peruse a travel magazine: RB Digital partners with your local library to provide a variety of free magazines including National Geographic Traveler, Conde Nast Traveler, Travel + Leisure Southeast Asia, and more!
16.) Edit old travel photos: Download the Camera+ app and you'll take your old travel photos from drab to fab in a matter of minutes.
17.) Play a travel-themed board game: Trekking the National Parks is a great option! Or go back to your childhood by playing a round of Where in the World is Carmen San Diego?
18.) Take a virtual tour of the National Parks: Google Arts and Culture's Hidden Worlds of the National Parks gives viewers a look at five parks: Kenai Fjords, Hawaii Volcanoes, Carlsbad Caverns, Bryce Canyon, and Dry Tortugas.
19.) Redo your budget: And find a way to set aside extra money for traveling, of course!
20.) Attend a live theatre performance at The Globe: You can watch performances from London's famous Globe Theatre through Globe Player. Most cost around £4.99-£5.99 to rent.
21.) Listen to a live concert: Musicians from around the world are performing concerts from home during the COVID-19 crisis. Billboard is keeping a running list of the performances.
22.) Schedule a virtual hang out with a long-distance friend: Have a friend that lives across the country or world? Now is the perfect time to catch up.
23.) Go camping in your backyard: You may not be heading to your favorite campground for awhile, but why not pop open your tent out back?
24.) Improve your photography skills: There are lots of free educational classes being offered online right now. Might as well brush up on your photography skills before your next trip.
25.) Open a bottle from your favorite wine region: France? Italy? Spain? California? Whatever you prefer, pour a glass and enjoy!
26.) "Walk" the Great Wall of China: Always wanted to walk along this famous landmark? Take a virtual tour first and you can decide which section you'd like to visit when you finally get the chance to go.
27.) Admire art from a famous museum: Turn on your computer and check out online tours and exhibitions from The Louvre, Metropolitan Museum or Art, or National Gallery of Art, to name a few.
28.) Get cultured with Google: Craving more cultural experiences? Visit the Google Arts & Culture website for a complete list of museums and galleries with virtual collections.
29.) Listen to a concert from a world-famous venue: Around the world, symphony and opera halls are offering online broadcasts while their stages are closed.
30.) Watch otters, jellyfish, penguins, and more on an aquarium live cam: The Monterey Bay Aquarium and Seattle Aquarium are great options.
31.) Put together a puzzle of your favorite landscape: Start putting a travel-themed puzzle together and daydream about the destination. We've had a sunflower field puzzle waiting to be put together for years…. maybe now we'll finally get around to it.
32.) Start earning free airline miles: There are a handful of ways to earn airline miles without signing up for new credit cards. Check out our article and start racking up points for when the lockdown is over.
33.) "Ride" the Rides at Disney: If you can't go to the theme parks, why not "ride" them from your couch? Virtual Disney World offers 360º virtual rides from Walt Disney World and Disneyland.
34.) Watch a Broadway show: You can stream your favorite Broadway show with a free 7-day trial of BroadwayHD. The library has hundreds of shows to choose from.
35.) Watch a foreign film: Listening to the foreign language will make you feel like you're abroad. Our personal suggestion: Parasite.
36.) Mix an international cocktail: Cuban Mojito? Spanish Sangria? Irish coffee? Channel your inner mixologist and make an internationally-inspired cocktail. This is certain to become one of your favorite things to do in lockdown!
37.) Get your bod ready for your next beach trip: There are tons of gyms and trainers currently offering free online workouts. Try something new or just go out for a run!
38.) Search for the Northern Lights: Explore.org has a live camera at the Churchill Northern Studies Center in Churchill, Manitoba so you can watch for the Aurora Borealis.
39.) Research the best travel rewards credit cards: We have our favorite travel rewards credit cards, but now is the time to do some research and determine what's best for you!
40.) Clean your luggage: These really get neglected!
41.) "Walk around" famous landmarks – Google Arts & Culture is giving you a virtual look at some famous landmarks including the Taj Mahal, Machu Picchu, and Stonehenge.
42.) Take a virtual tour of the National Museum of Natural History: Growing up not far from Washington, D.C., the Natural History Smithsonian has been my favorite museum since I was a kid! The online tour is a nice escape until we can return for the real deal.
43.) Start your own travel blog: Have lots of ideas from your past trips? Maybe you should be writing your own blog!
44.) Take an African safari: WildEarth offers a live virtual safari experience twice a day (sunrise and sunset).
45.) Check out a travel-themed podcast: WC enjoys Travel Genius which cover topics such as travel hacking, taking picture-perfect vacation photos, and how to make your layover enjoyable.
46.) Download new Lightroom/Instagram filters: A quick Google or Pinterest search and you can find a variety of free filters to download for free. Your Instagram feed will be happy you did!
47.) Spend time with your pets: You know the first chance you get to travel when this is over, you'll be booking a ticket. So, now you might as well spend as much time as possible with your furry friends. They'll thank you for it!
48.) Admire famous skylines: It's kind of eerie watching some of the SkylineWebcams right now and seeing just how deserted the famous landmarks are. But, on the bright side, you can get a clear look at sites like Rome's Trevi Fountain and Madrid's Puerta del Sol.
49.) Go stargazing: Head outside at night and look up at the sky. Use the free Planets app to learn which stars, planets, and constellations you can see from your area.
50.) Read other travel blogs: We're so glad you're here right now, but we also want to support our fellow travel bloggers during this tough time for the industry. Thank you for continuing to read our content while travel is on the back-burner!
51.) Try a "secret recipe" from a famous travel brand: Many top travel brands have released their secret recipes during the COVID-19 stay-at-home orders! Disney's Dole Whip, Carnival's Melting Chocolate Cake, and DoubleTree by Hilton's famous chocolate chip cookies are among a few you should try.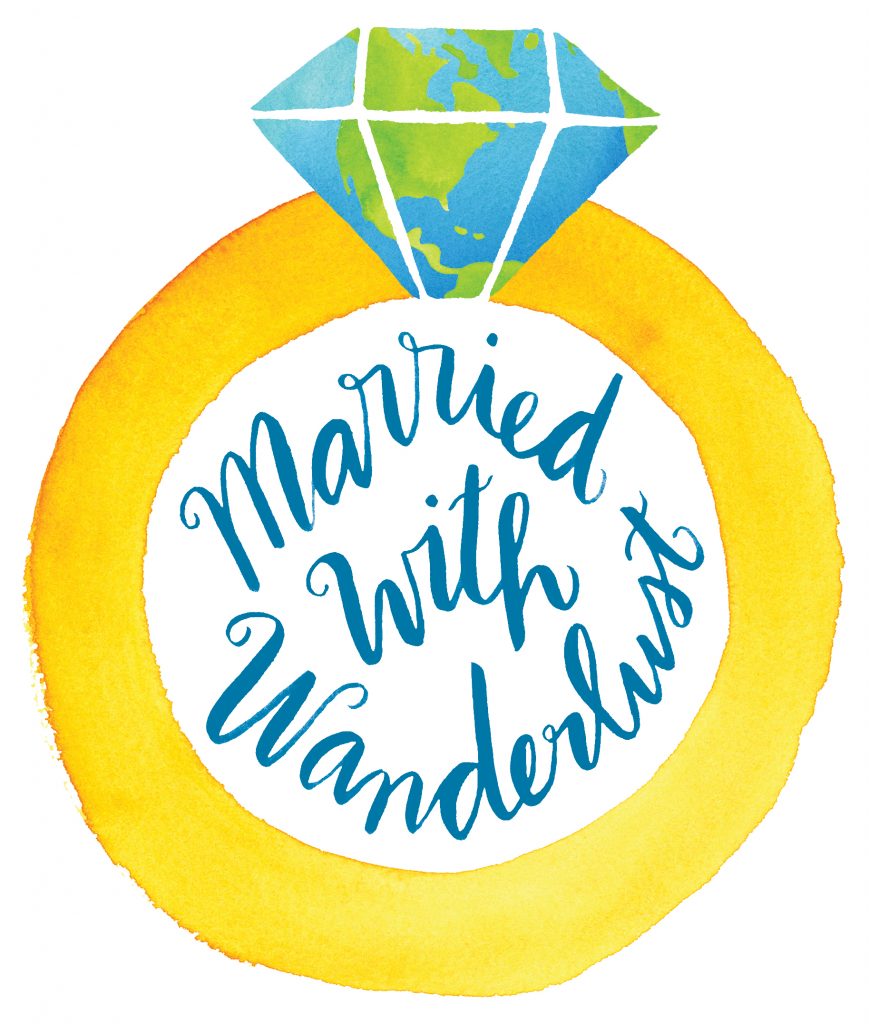 Enjoy our blog post? Sharing is caring!