When we need a weekend getaway, the mountains of North Carolina are always calling our name. Of course, that will be a little more difficult now that we've moved to Denver! There are so many cute mountain towns that it's often difficult to choose which one to visit. If you're looking for relaxation, scenery, and some yummy adult beverages, you may want to check out Marion, North Carolina.
Here are a few of our favorite things to do here:
Top Things to Do in Marion, North Carolina
Chase Waterfalls
There are a handful of waterfalls in or near Marion, NC and something for every hiking ability. The easiest to reach by foot is probably Tom's Creek Falls, which is about a one-mile hike to the falls and back.
Catawba Falls is a little longer hike, about 1.3 miles to the cascade. Along the way, you'll pass the remnants of a 1920's hydroelectric power house. Once you reach the falls, it's somewhat difficult to get an up-close look if you're not an experienced hiker. I wouldn't recommend climbing the rocks to get there. Definitely doing so would be at your own risk.
Along with these, there are a few other falls we didn't get the chance to visit. You may want to check out: Linville Falls, Crab Tree Falls, and Hickory Branch Falls.
Hunt for Bigfoot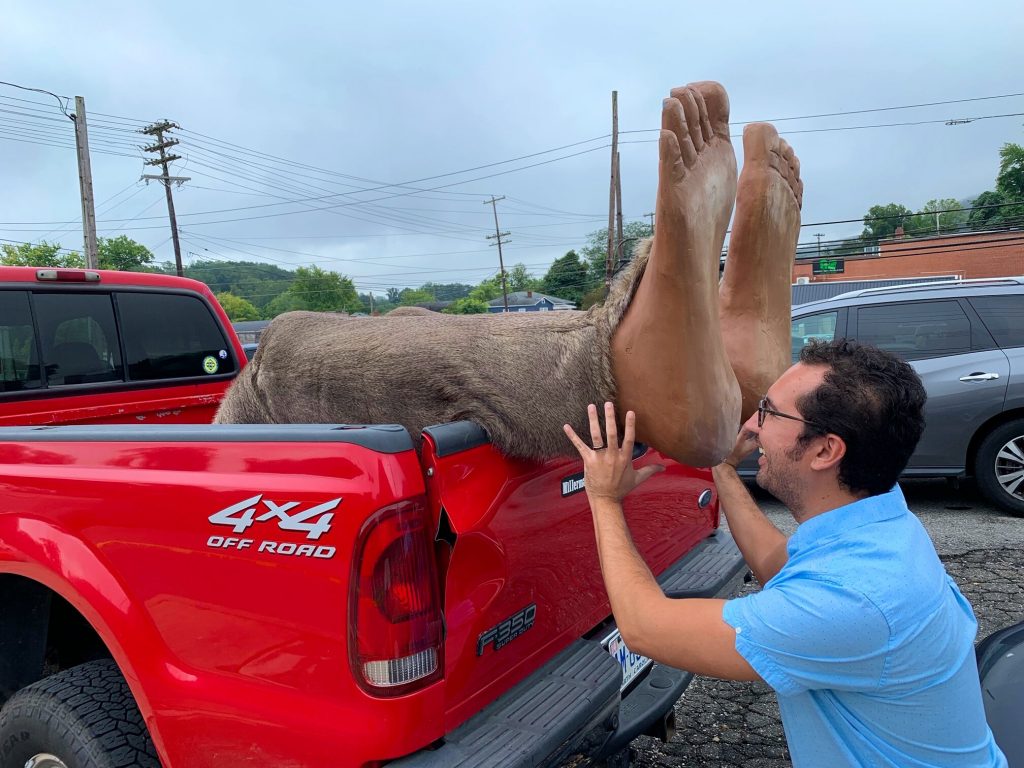 If you're planning your trip in Autumn, you MUST make sure you're in Marion during the Annual Western North Carolina Bigfoot Festival. We had SO much fun at this event that we wrote an entire post about it! From photos with Bigfoot to the Bigfoot calling contest (yes, you read that right), this quirky event is hilarious and awesome.
Explore Caverns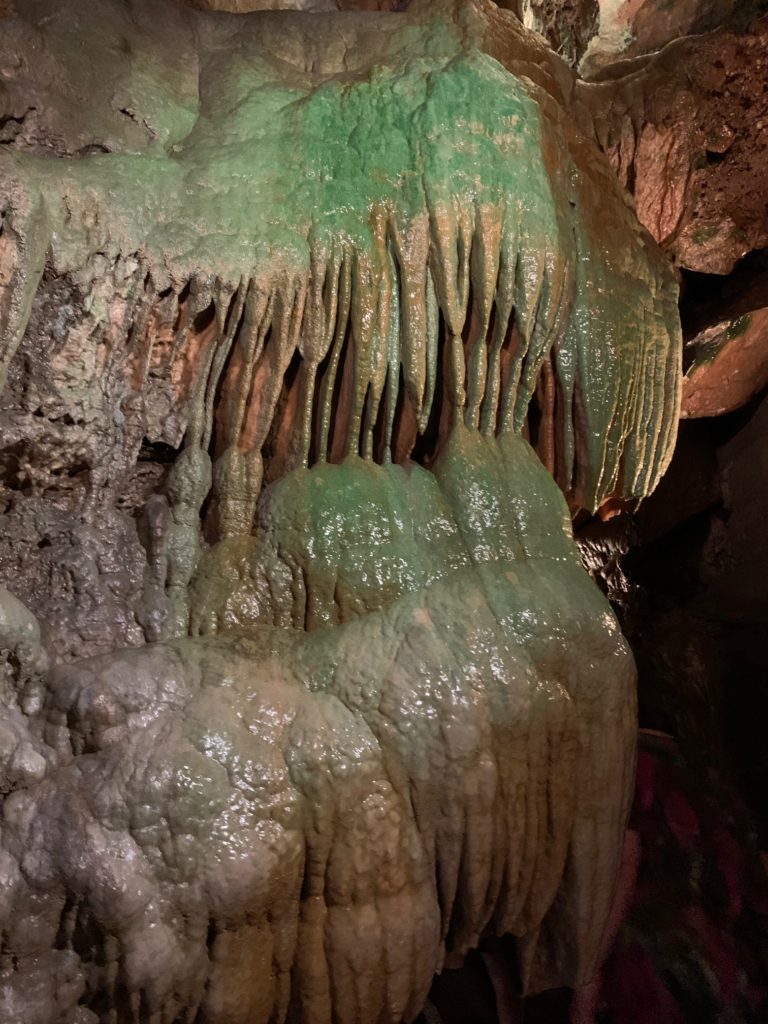 If you're looking for a fun-for-the-whole-family activity while in Marion, Linville Caverns is a perfect fit. The active limestone cavern is the only "show" cavern in Western North Carolina. Guided tours last about 30 minutes and cost $10 for adults.
Drink Craft Beer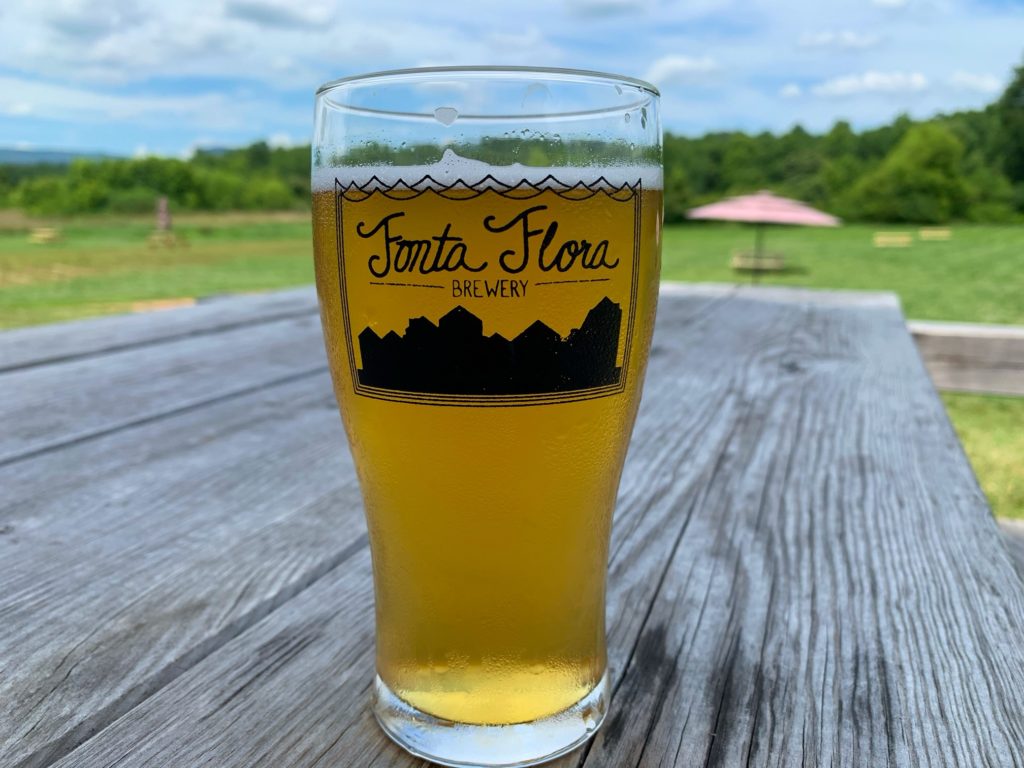 There are several great craft breweries in the Marion area! We enjoyed Mica Town during our first visit to Marion… try the Hole in One lime kolsch if available! On our most recent trip, we checked out Fonta Flora. The taproom is in a barn and located on a really beautiful property with lots of outdoor seating.
Check out Nearby Mountain Towns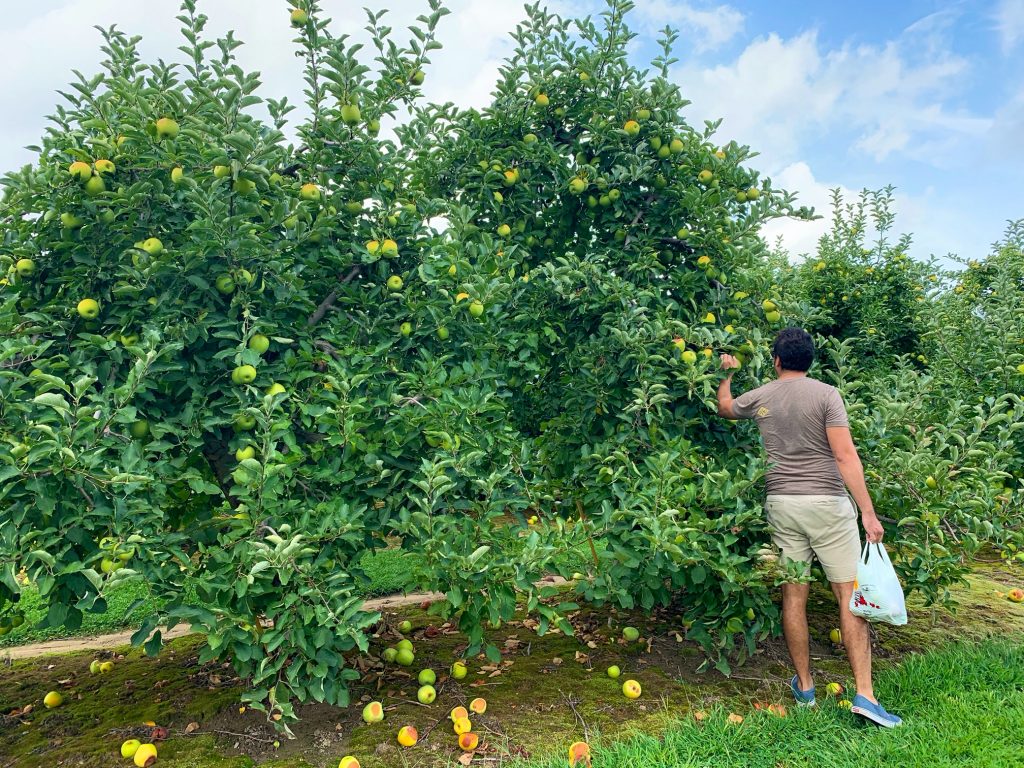 There are lots of other small mountain towns just a short drive from Marion and each has something to offer! In fact, our first time visiting Marion, we were actually staying in Black Mountain, NC.
You may want to take a day trip to Chimney Rock and hike through the park where it gets its namesake. Or go apple picking Hendersonville, followed by an afternoon wine tasting at a nearby vineyard. If the "big city" is calling, make the drive Asheville!
Need more North Carolina inspiration?
Check out these other blog posts to help plan your trip:
Enjoy our blog post? Sharing is caring!