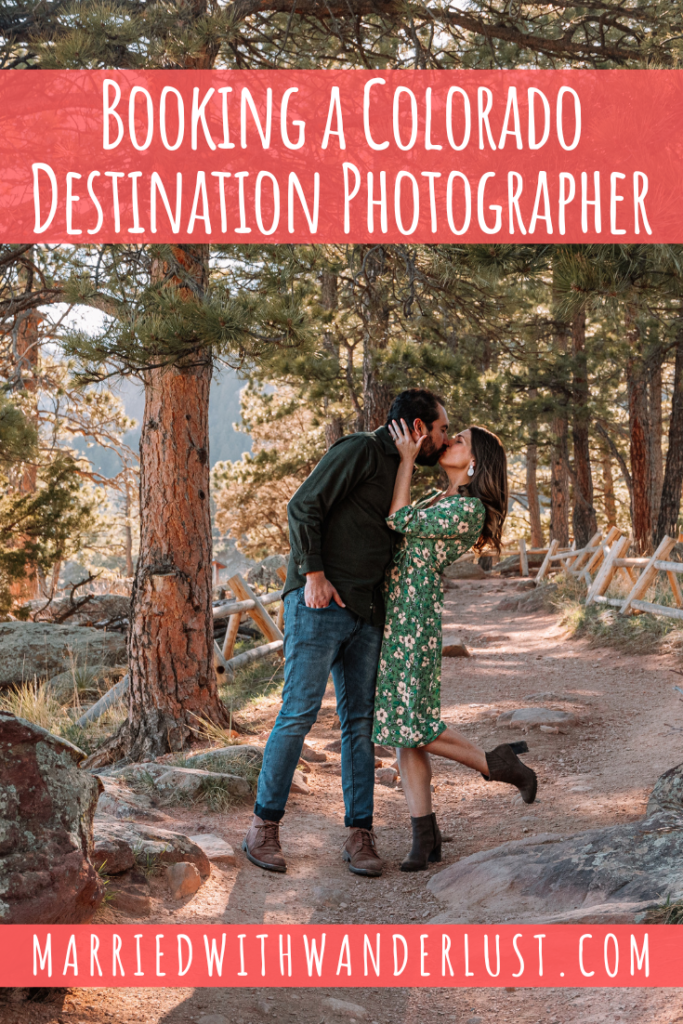 A few months ago we adopted a puppy from the Saving Dobermankind rescue in Colorado and he is just the sweetest addition to our family. Reggie is a doberdoodle named after Regulus Black from Harry Potter — ya'll know we're huge HP nerds! While he's still in the puppy phase (granted he's a big puppy), we wanted to capture some family photos along with our almost 12-year-old dachshund, Bentley. We are just in love with how the photos turned out and had to share in case you're looking to book a Colorado destination photographer for your next visit to the Centennial State.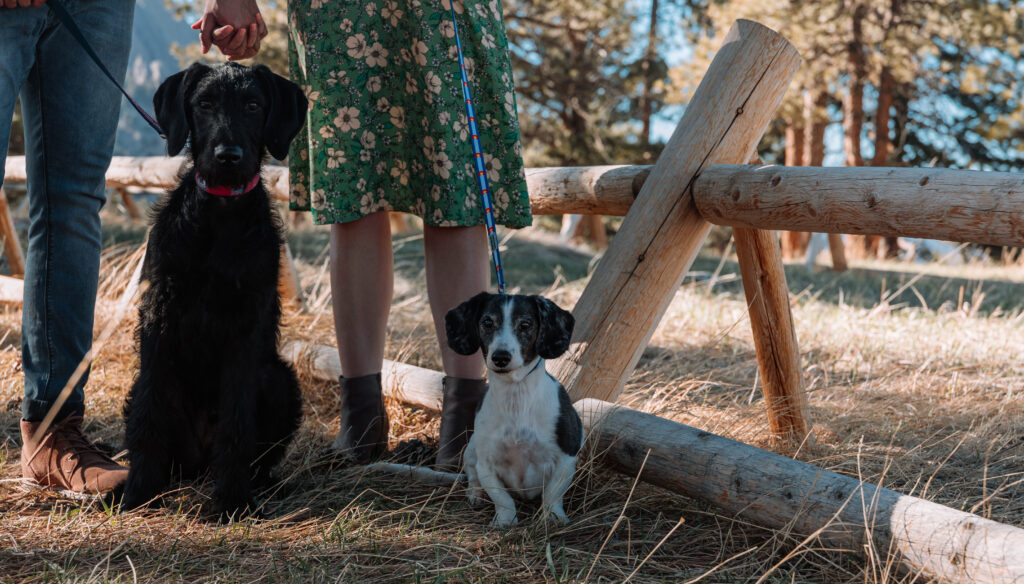 Miranda Tillinghast is a Colorado destination photographer whose home base is split between here and Oahu, Hawaii! She's a friend of a friend and that's how we were introduced. From the get-go, Miranda was super responsive and her session also fit with our budget so it worked out perfectly. We moved to Colorado from Florida just a couple years ago, so we really wanted the photos to reflect the completely different look of our new state. Miranda provided several location options and we decided on Mallory Cave in Boulder. What a fantastic spot and we can't wait to return soon for a hike. The trail is located in the Boulder Flatirons and there is a huge parking lot so it's easy to access.
Our photo session was about two hours and boy was she patient. Getting two dogs (especially a puppy) to sit and look at the camera simultaneously was quite the challenge. But she snapped and snapped and 250+ photos later we have plenty to choose from!
Here's just a few of our favorite images: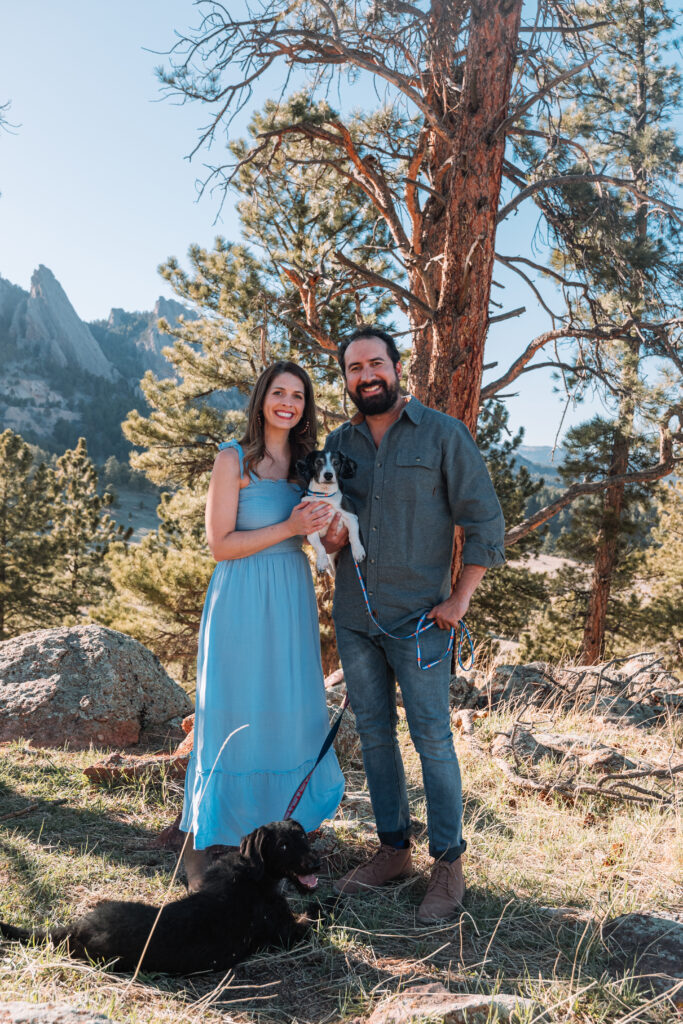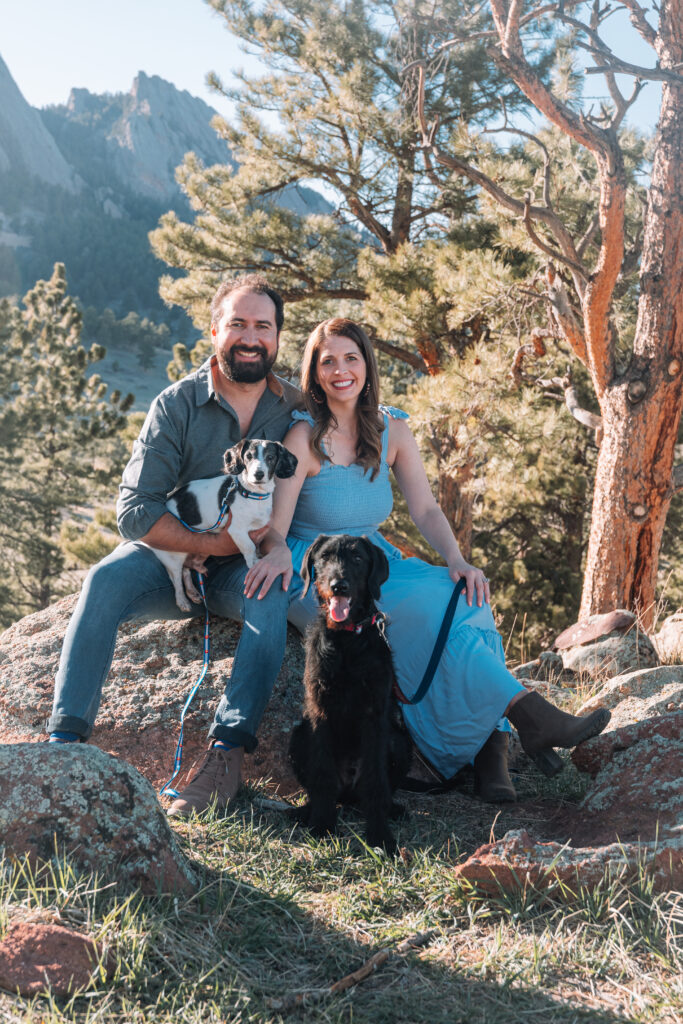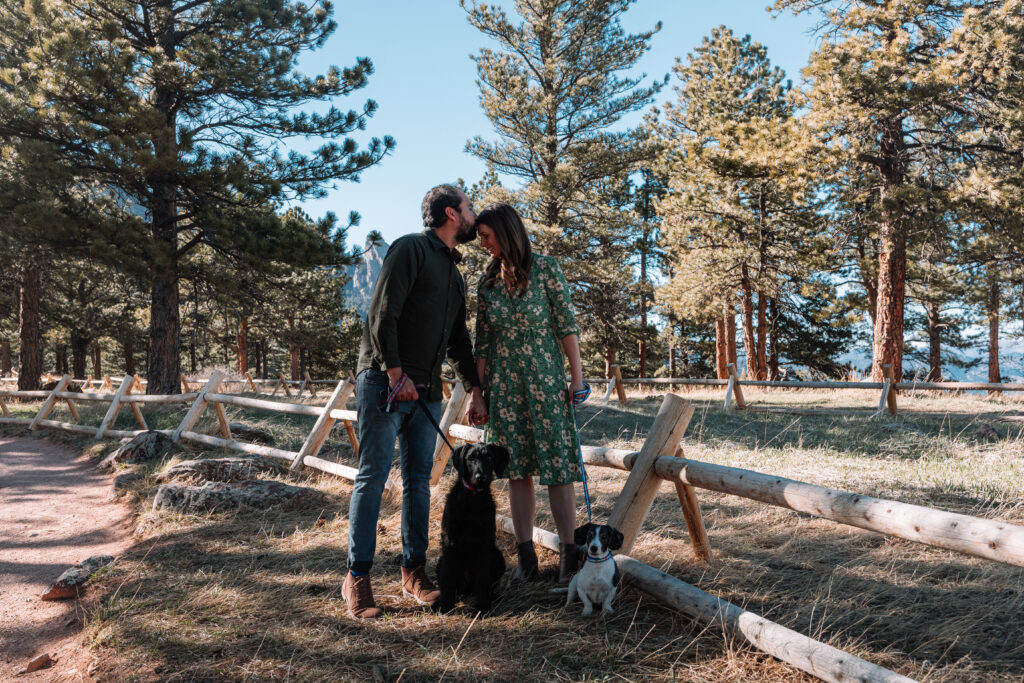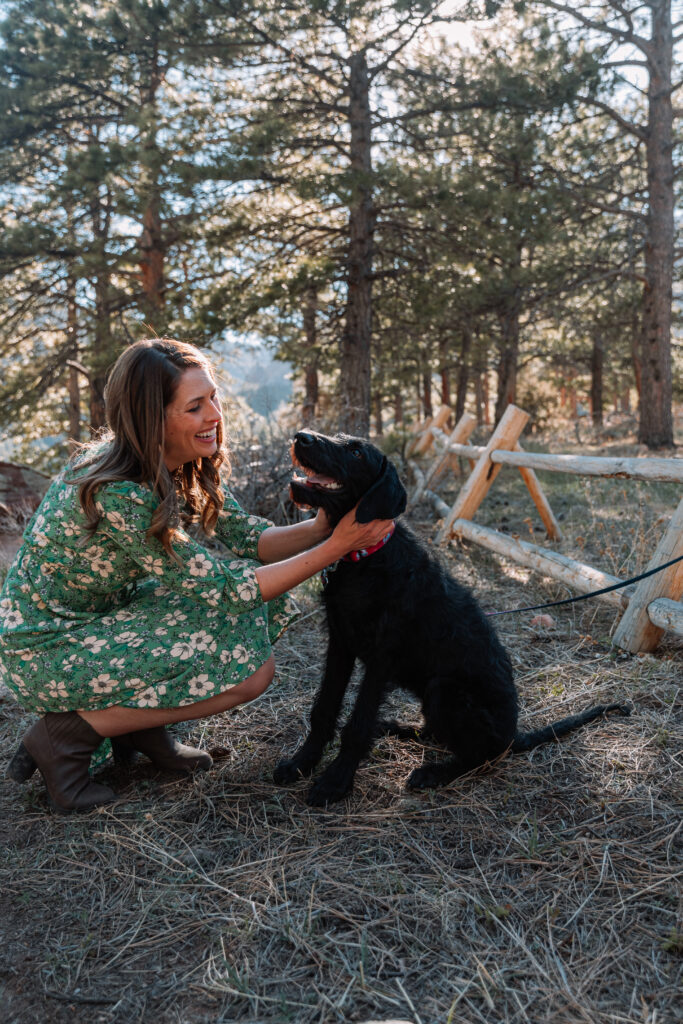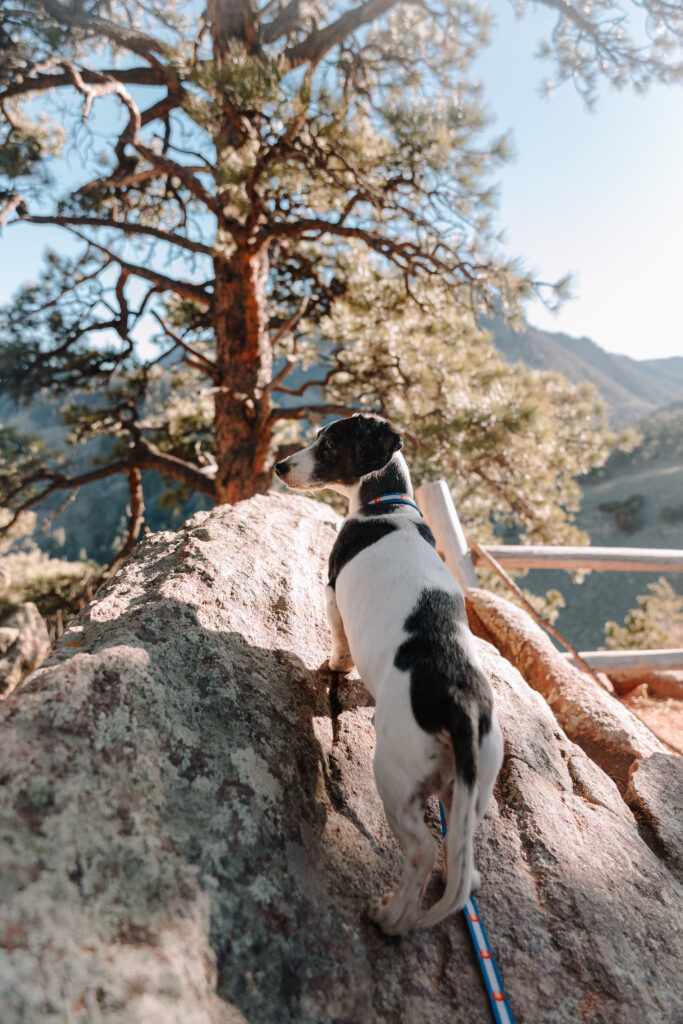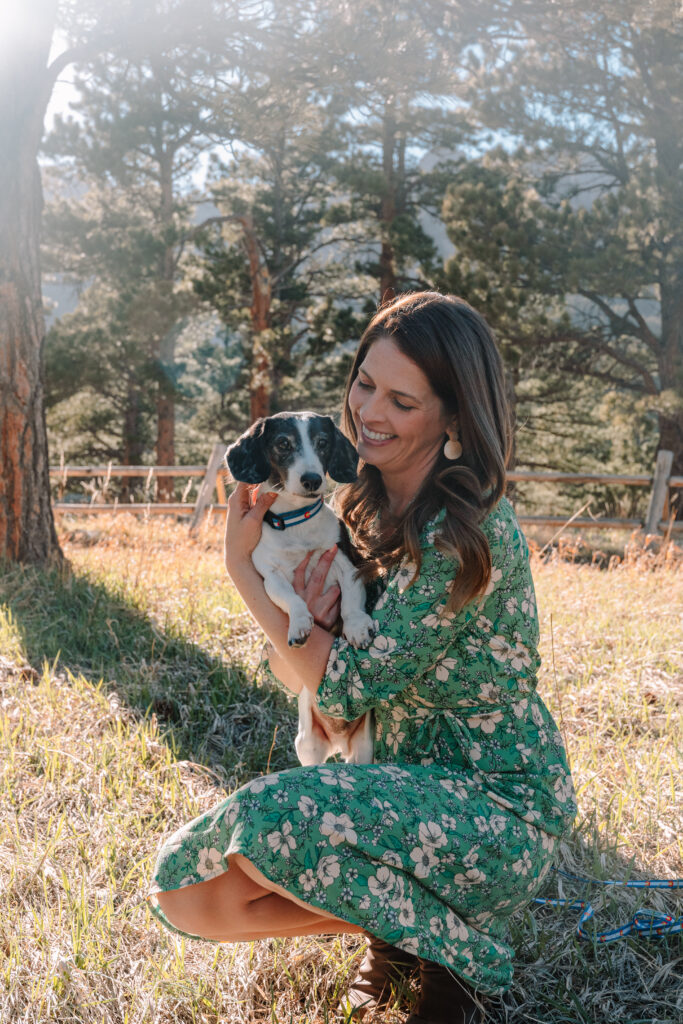 The session was so fun! If you're thinking about booking some photos for your visit to Colorado (or maybe you live here), you won't regret it.
Booking Miranda as your Colorado Destination Photographer:
If you're interested in booking Miranda as your Colorado destination photographer, reach out to her on Instagram! You can also visit her website for more info on her services and to check out her portfolio.
Need more inspiration for your Colorado trip?
Check out these blog posts to help you plan your trip:
Enjoy our blog post? Sharing is caring!