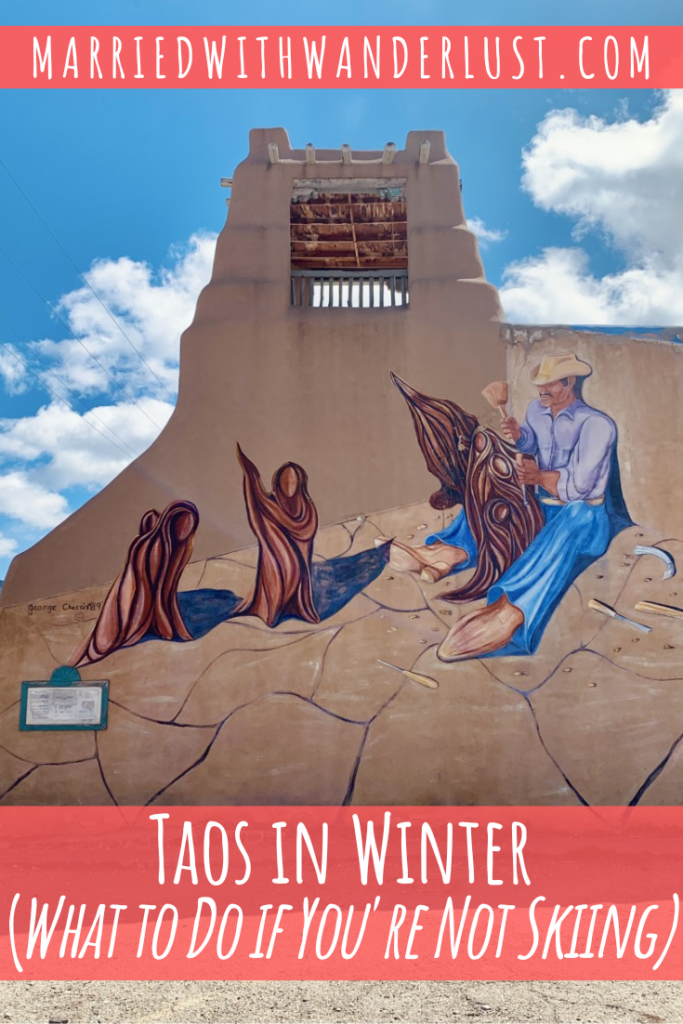 In March, we packed up our dogs and took a road trip from Denver to Taos, New Mexico. If you're heading to Taos in winter, chances are you're heading to Taos Ski Valley. That's how our friends spent the weekend. But if you're like us and don't ski, don't worry! You can still enjoy Taos in winter without hitting the slopes.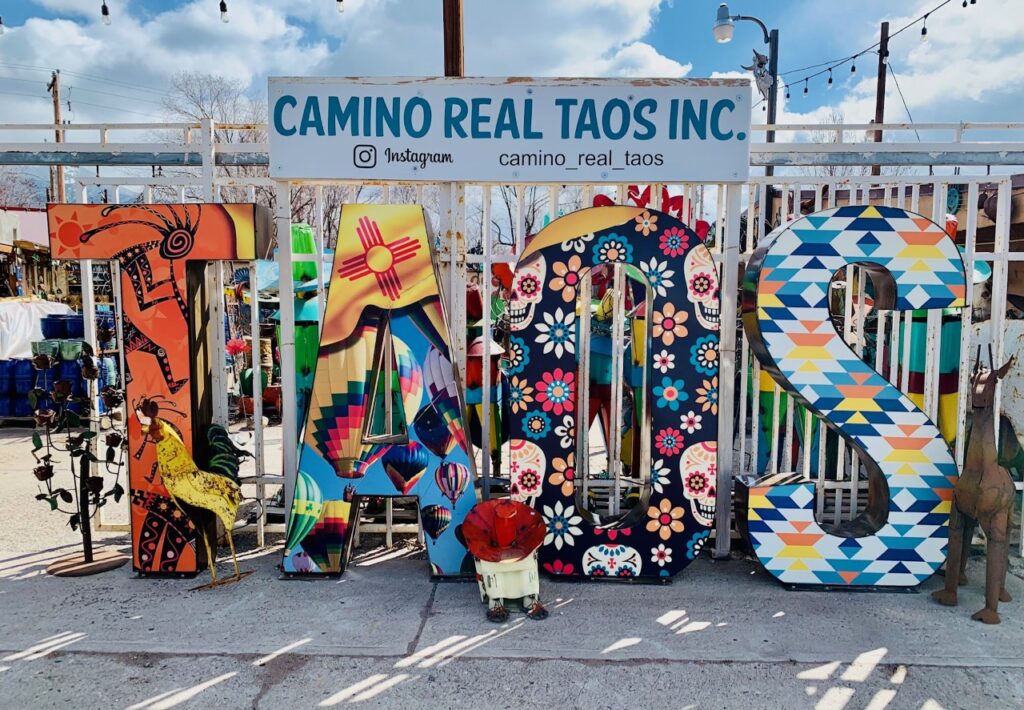 Things to Do in Taos in Winter That Don't Involve Skiing:
Hike the Carson National Forest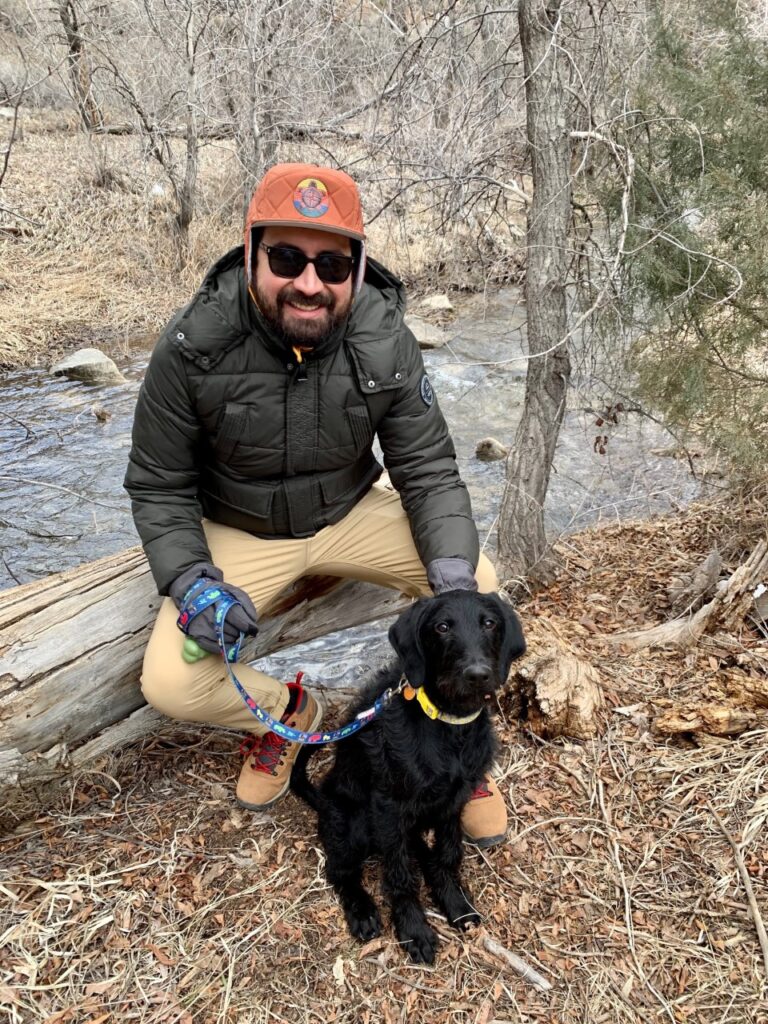 Winter is pretty quiet in Taos but there is still plenty to do, especially if you enjoy hiking. One of our favorite hikes was in Carson National Forest along the El Nogal trail. There are several paths to choose from and we took the trail that followed along the stream. The sound was so peaceful and the path fairly easy. Our puppy, Reggie, loved it too! (He's named after Regulus Black from Harry Potter in case you were wondering — if you follow our blog, you know how much we love HP!)
Explore the Shops, Galleries, Restaurants, and Bars in Downtown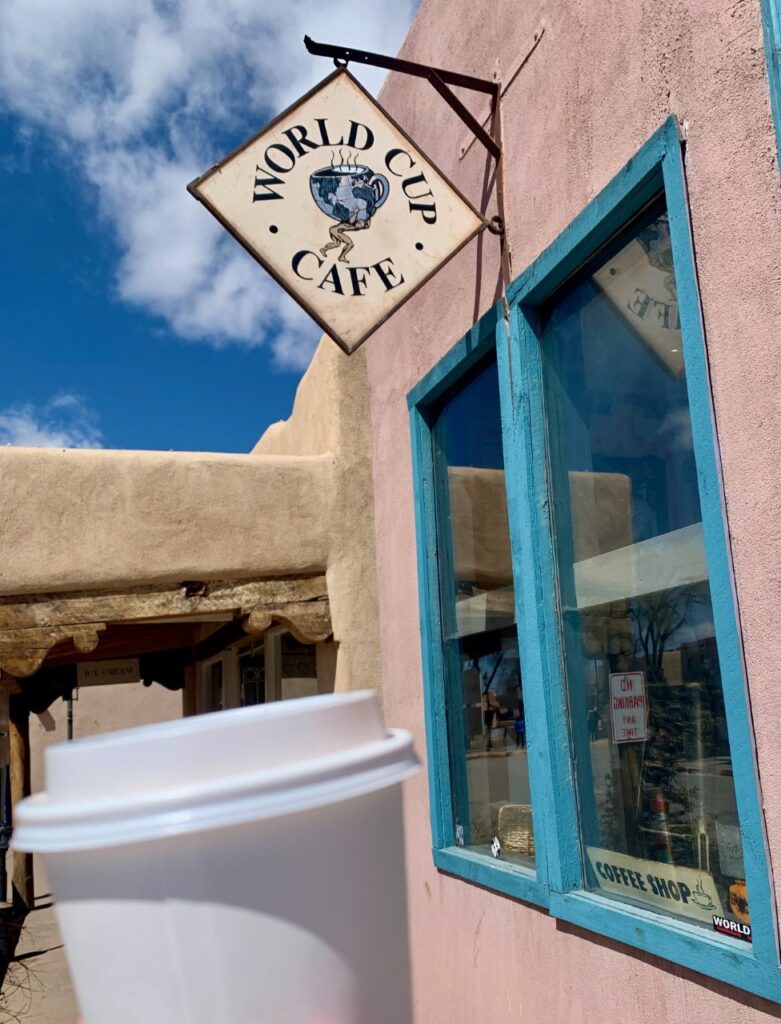 Downtown Taos is filled with shops, art galleries, restaurants, and bars to explore. But one thing to keep in mind about Taos in winter is limited hours for some of these spots. We found many of the restaurants and bars were closed Sundays, Mondays, and/or Tuesdays. Definitely take that into account when planning your trip. World Cup Cafe and Parcht Bottleshop and Wine Bar are some of our favorite food/drink spots. We wanted to try Rolling Still Distillery but it was closed the days we tried visiting.
Visit the Rio Grande Gorge Bridge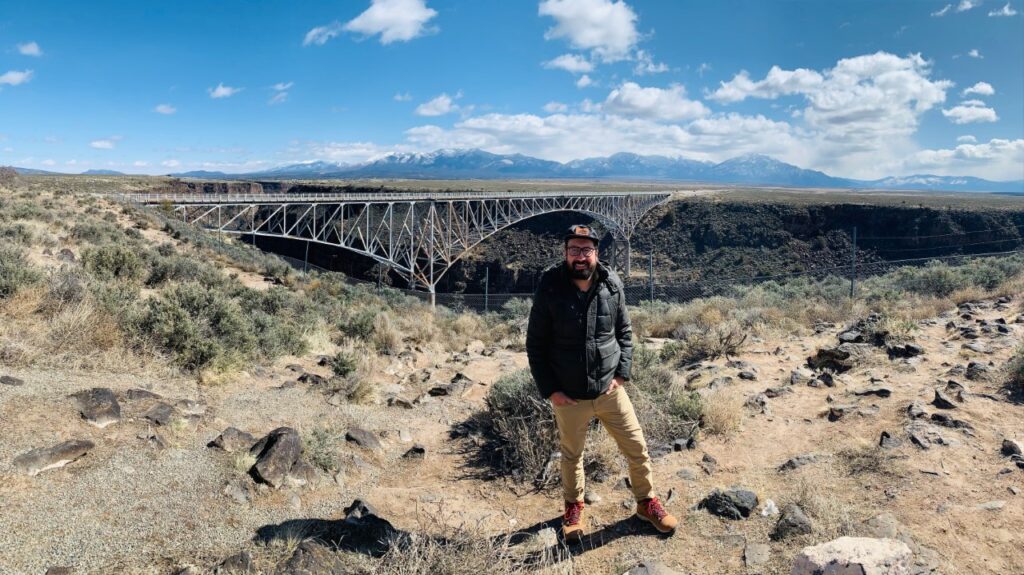 The Rio Grande Gorge Bridge is iconic and should be on your to-do list whether you're traveling to Taos in winter or any other season. The drive from downtown Taos takes about 20 minutes and there is a rest area you can park at on the west side of the bridge. It's the second highest bridge on the U.S. Highway System and give dramatic views of the cliffs. If you're brave, you can walk across the bridge along a sidewalk on the side.
Hike Along the Rio Grande Gorge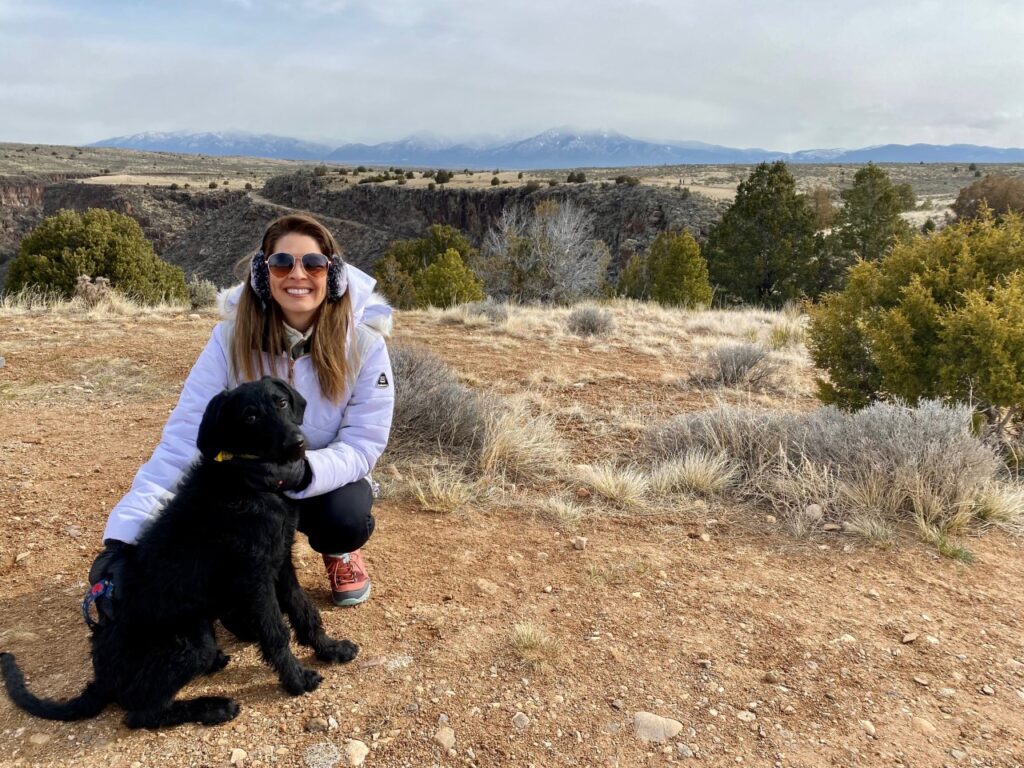 Another hiking spot is on the other side of town along the Rio Grande Gorge. This is a great choice for winter because mud on the trail is pretty minimal. The trails also get a lot of sunlight which makes it a little warmer. There are multiple options but we took the Klauer trail. Search for the Slide Trail – Upper Trailhead and the map should take you on State Road 110 which dead ends at a parking lot for the trails. Then head to the left of the parking lot to connect to the Klauer, or take the Slide Trail to the right which runs along the rim of the gorge.
Try New Mexican Cuisine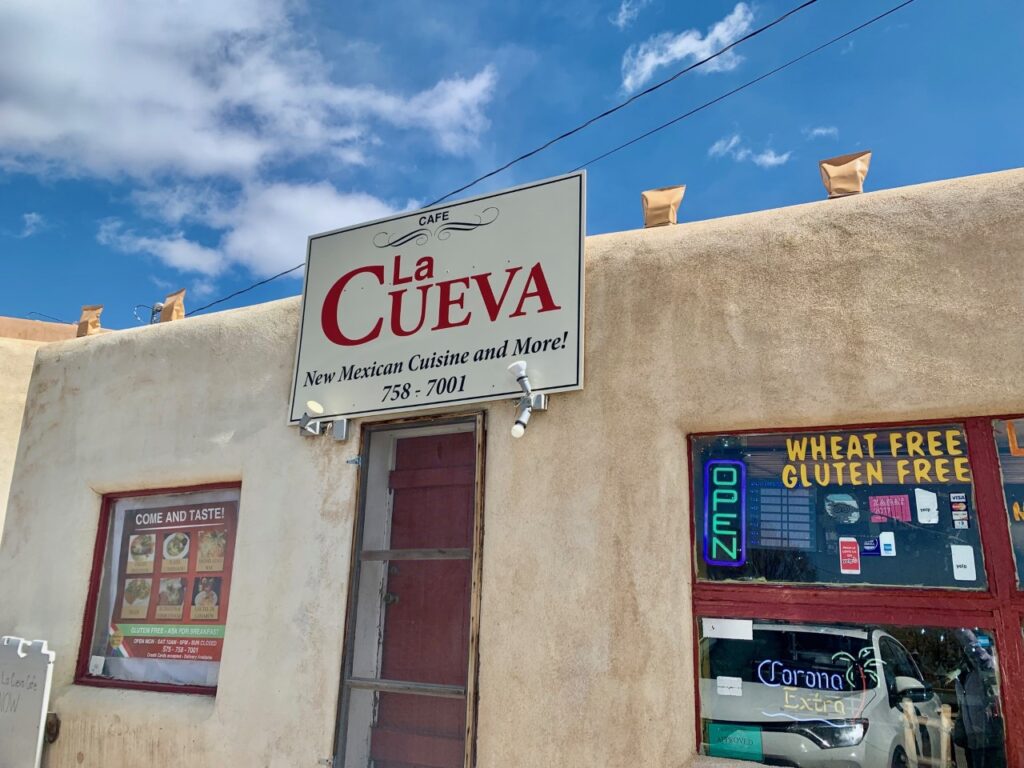 You'll definitely want to try New Mexican cuisine while you're in Taos, no matter the season. The recommended spot in downtown is La Cueva. It is quite small inside the main building with only about five tables. Fortunately, there was room when we stopped in for lunch. We shared a plate of the Rellenos NM and we dug in so fast, I didn't get a chance to snap a photo!
Try New Mexican Wine at a Local Winery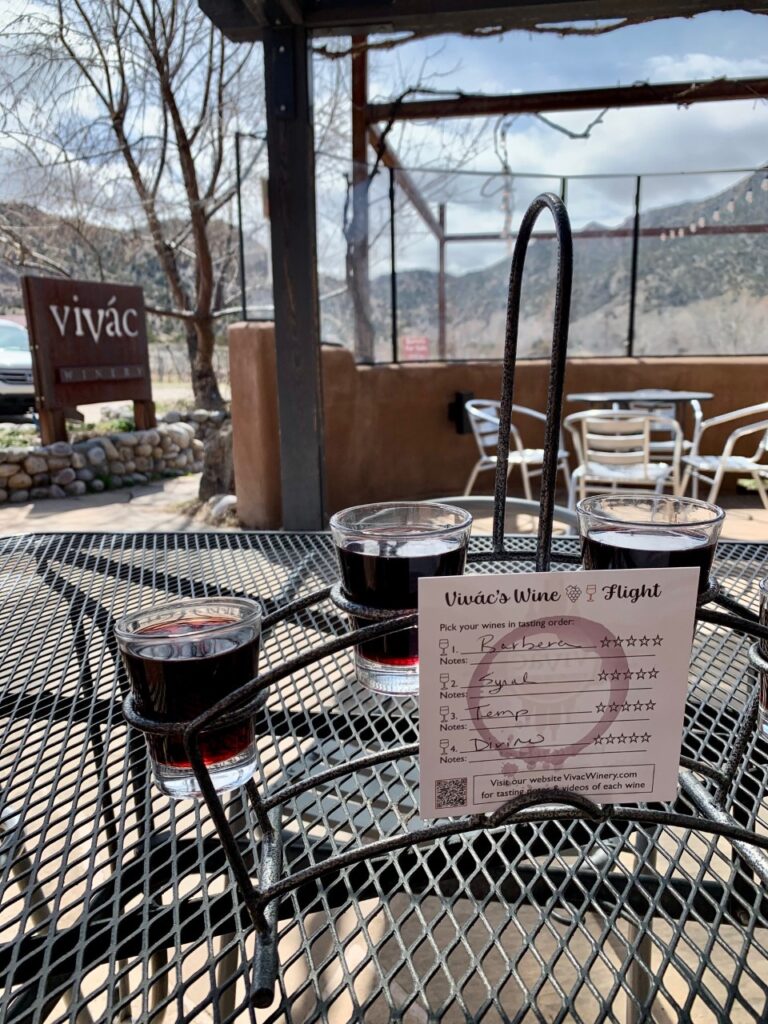 It's no secret we love wine tasting, so of course we had to make a detour to visit one of New Mexico's wineries. New Mexico is definitely a well-kept secret as far as wine is concerned. Vivác Winery is about 30 minutes from Taos and worth the drive. They specialize in Italian varietals of wine. A four-wine tasting is $12 and we especially loved the Diavolo and the Tempranillo. New Mexico is definitely a well-kept secret as far as wine is concerned. And – bonus – the owner is also a chocolatier. There was even a chocolate with black ants — don't worry, you couldn't taste the ants. Ha!
Take Flight at Taos Mesa Brewing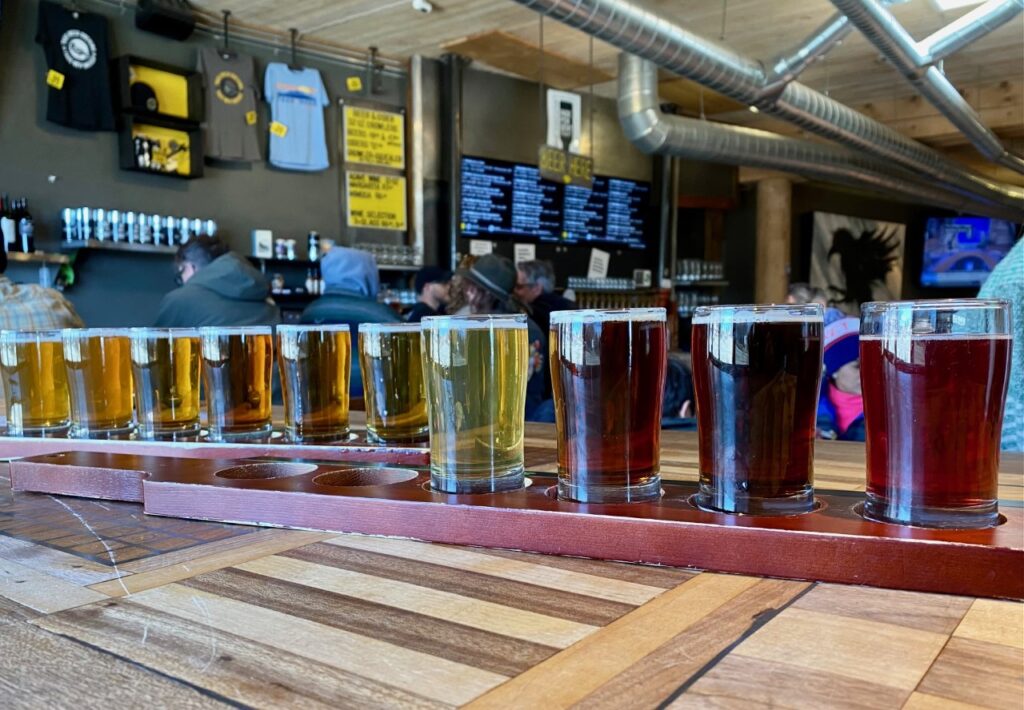 Taos' main spot for locally brewed beer is Taos Mesa Brewing and one of their tap rooms is in downtown. The beer menu was heavy in IPAs, but also featured red and brown ales, a kolsch, ciders, and more. And, of course, the list changes regularly. The downtown location is also home to a restaurant with wood-fired pizza and other bites. Believe it or not, you have to order the cannolis!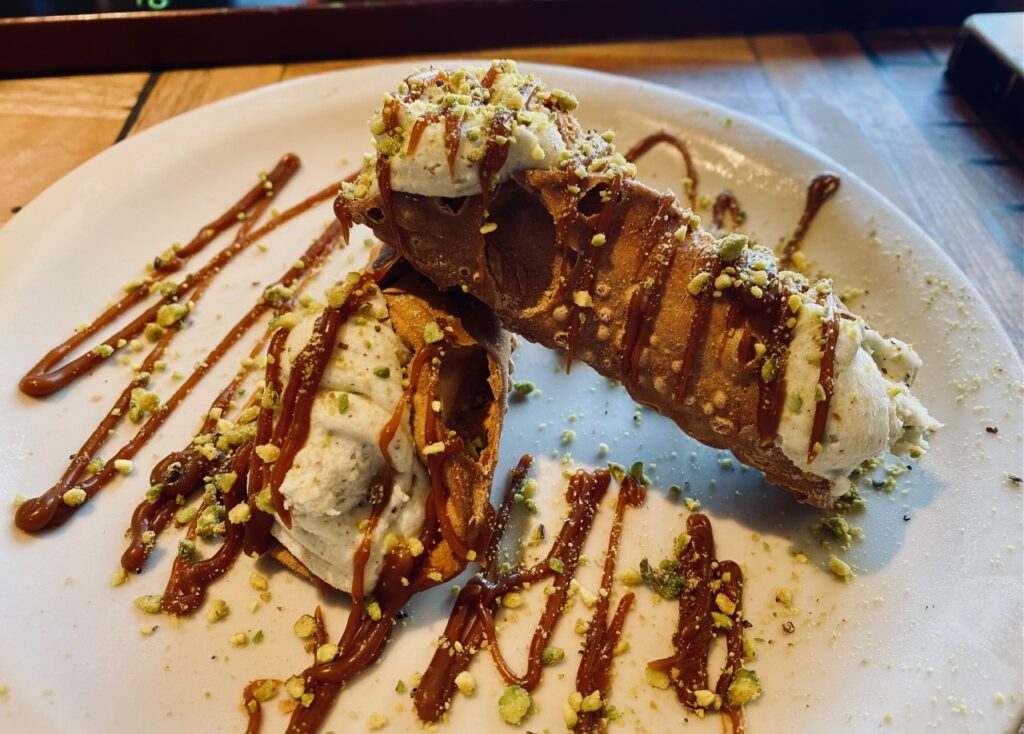 Take a Dip at Ojo Caliente – A Must-Do for Taos in Winter!
Taos in winter is chilly but Ojo Caliente Hot Springs will warm you up! The resort is located about 45 minutes from downtown Taos. You can pay for a day pass giving you access to the hot pools until 10:00 pm. The pools range in temperature and the hottest while we visited was 105 degrees! You also have access to a sauna and steam room. We recommend bringing your own robe and sandals, but you can also pay to rent those. Towels are included with your day pass. Note that the springs is a quiet zone so whispering only. And you're asked to refrain from using your phone.
Go Stargazing
Light pollution is minimal in Taos so be sure to look up at night and admire the stars! It was clear skies during our visit and we had fantastic views of Mars and Jupiter.
Need more inspiration for your Western U.S. trip?
Check out these blog posts to help you plan your trip:
Enjoy our blog post? Pin it to share with others!